A view of the future
Add to bookmarks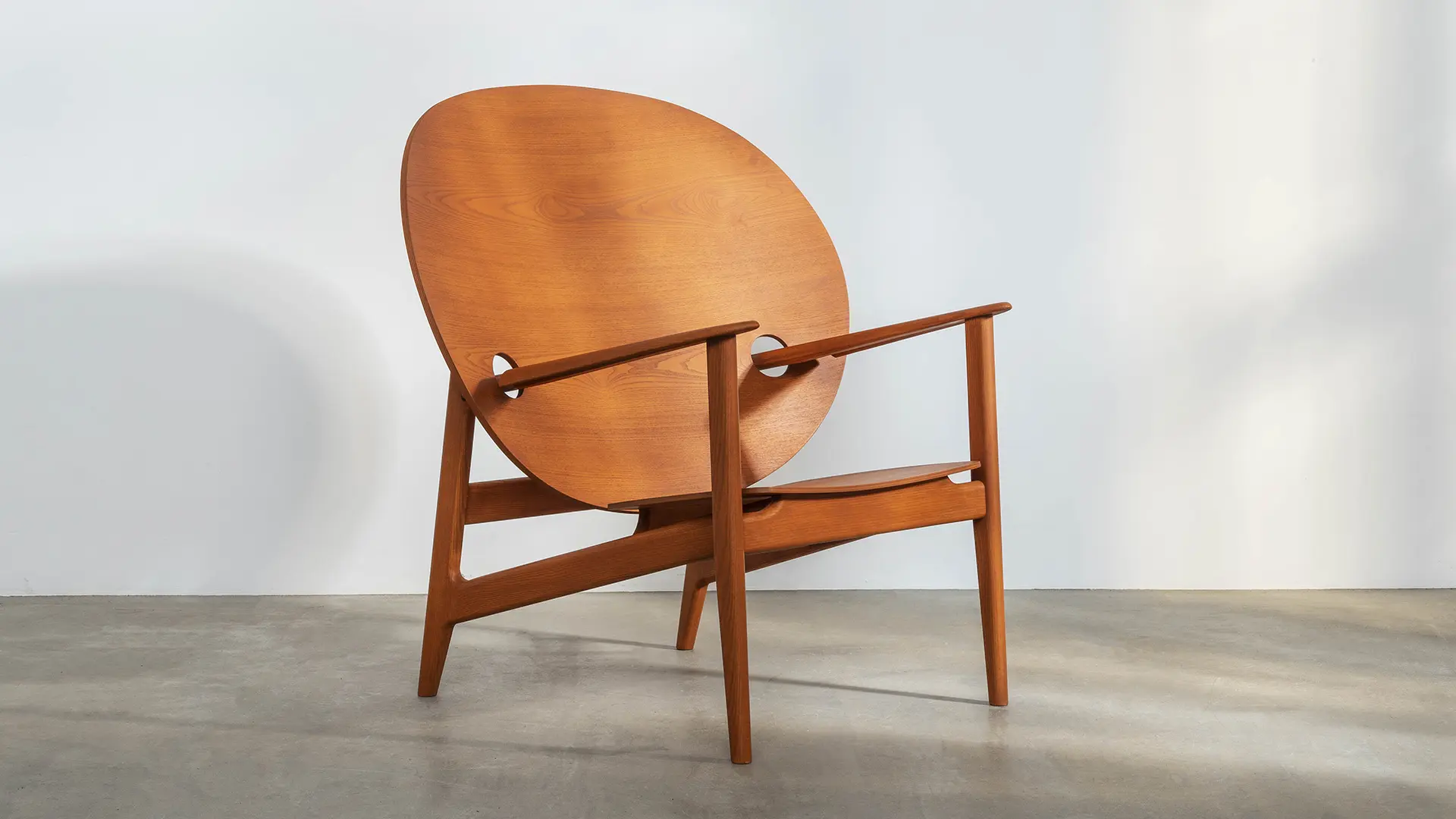 How are young designers in the UK collaborating in 2021? We share stories of the next generation and get a feel of how things have changed over the past year. Has the shift in pace put into motion positive moves for the design scene?
The first few years of a career in design in the UK looks a little like this: hard work, lots of learning, and plenty of networking at events and exhibitions. But what does this look like in post-lockdown UK? In the stampede of competition that runs through the industry, how can you get work to the top of the pile, and how has designing changed for the next generation of talent in the UK?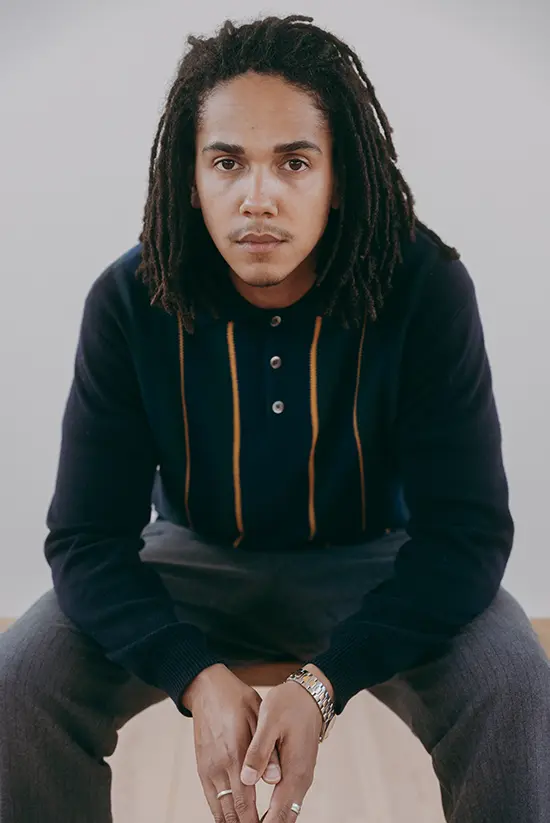 Mac Collins transformed his design approach, which until now, saw him designing and making his own products in wood. "I basically didn't make anything for that period of time," Collins says about his lockdown experience over a video call. Without access to machinery in workshops at Northumbria University where he graduated from in 2018 and is still a resident, he opened up and allowed others to be part of the process – 2020 marked the first time Collins started collaborating with different companies. A project with American Hardwood Export Council (AHEC) and Wallpaper* Magazine in particular, titled Discovered (https://discovered.global/about/), offered Collins a platform to design something reflective from the past year, while others encouraged Collins to adopt new skills, like using 3D software. Collins also describes having a mentor to bounce ideas off as part of "Discovered," which was a first for last year too – "they support you and make you think about things that you haven't considered, so it didn't feel like I was designing in isolation."
It goes without saying that we're all struggling with the fatigue of virtual events, but these have helped Collins develop his contact database and feel more visible. "I think I've been able to build a better network than I would have without this pandemic, strangely." Not being based in London usually meant he wouldn't be able to travel to all events, while now, "I could be sat here in Newcastle and still be present in those talks that are usually made up of a predominantly London community, so I felt less isolated in that sense." He particularly notes digital sessions with Design Dialogue (https://www.designdialogue.uk/) – a forum to share ideas and information.
Has the last year helped the design community of the UK be less London-centric? "People assume you are there," Collins says of his experience of living outside of the capital city bubble. As the creative hub of the UK, London still draws in designers from across the country, but Collins is firmly staying put – following a residency at New Art Exchange in his hometown of Nottingham, a space that promotes excellence in culturally diverse contemporary arts through exhibitions, events and engagement initiatives, Collins intends on settling in Newcastle for a while. The momentum of design in Nottingham and Newcastle is still developing, and Collins has a romantic vision of multiple cities in the UK having a space on the global stage of design. Perhaps the surge of staying local has helped the UK design industry expand the lens of discovery in the UK to those unexpected locations, and encourage creative retention, which Collins agrees is currently lacking.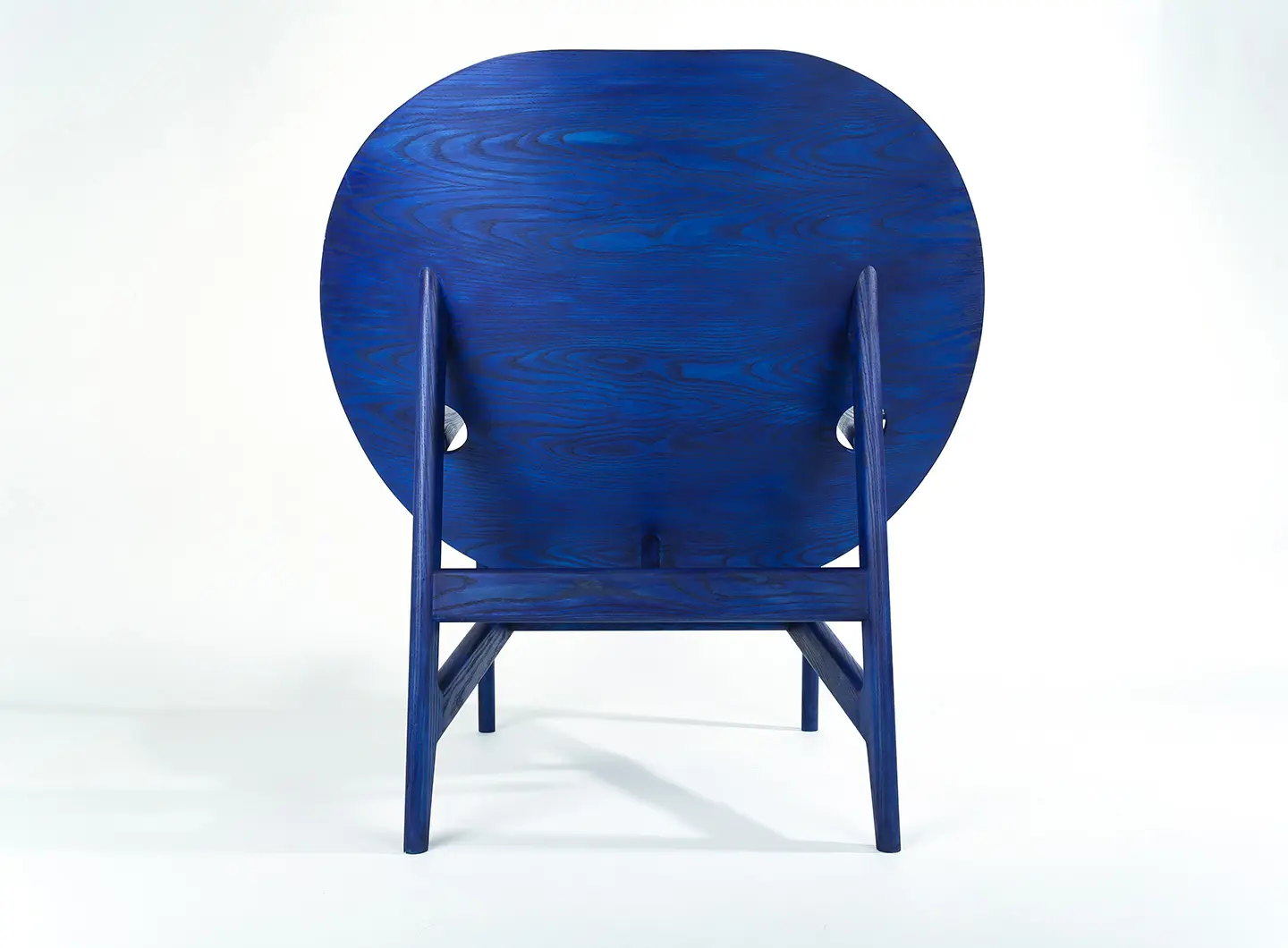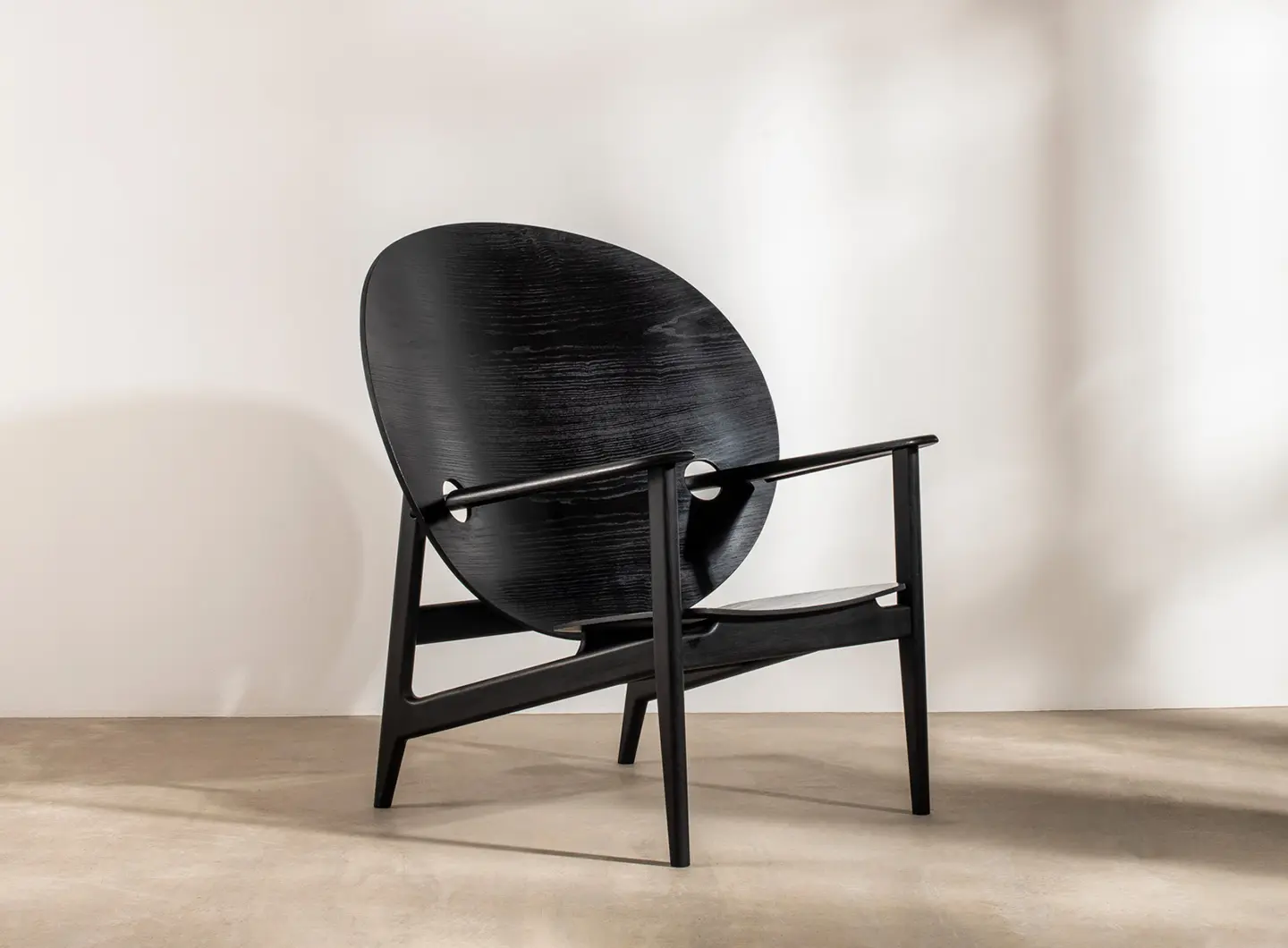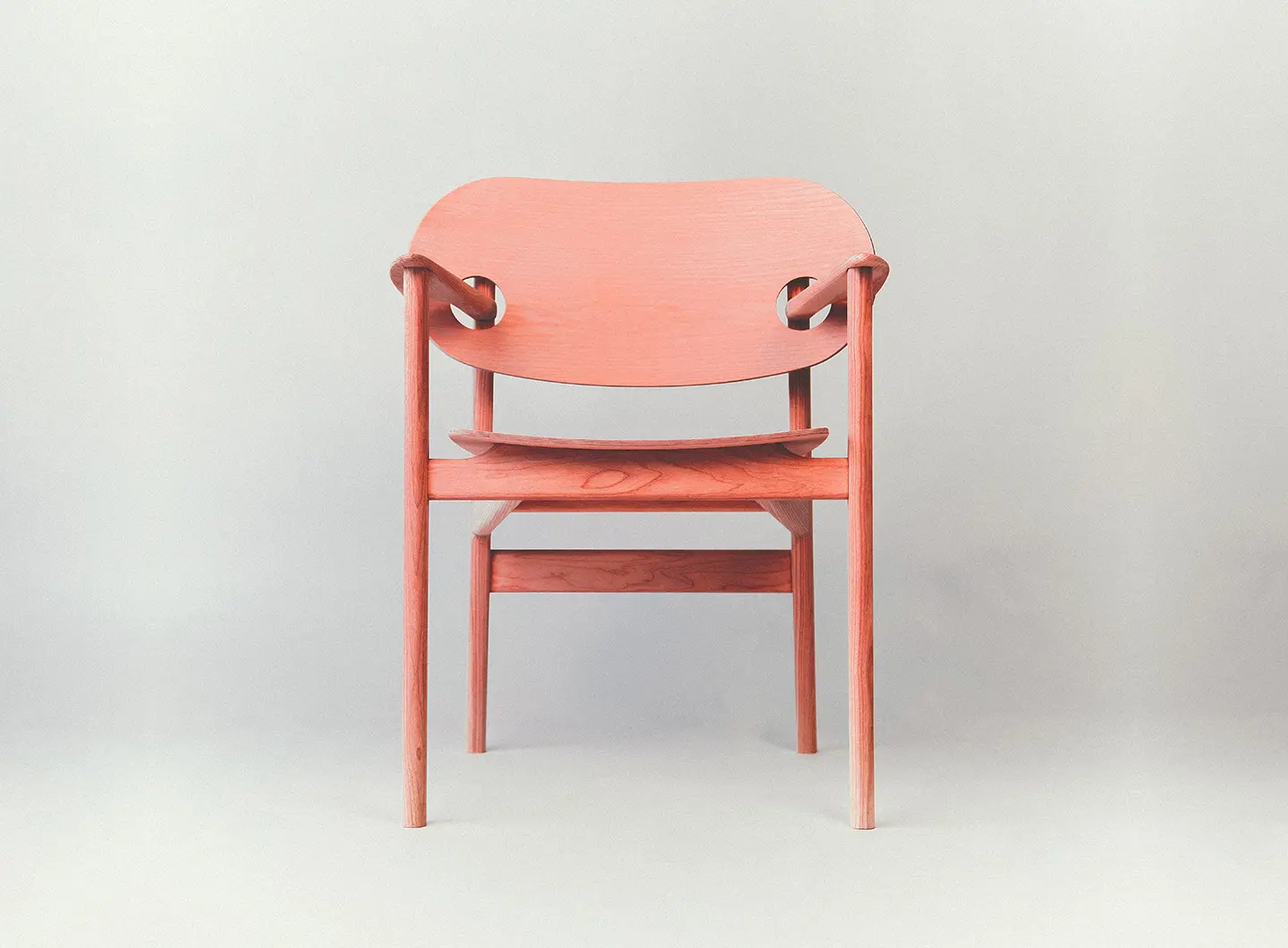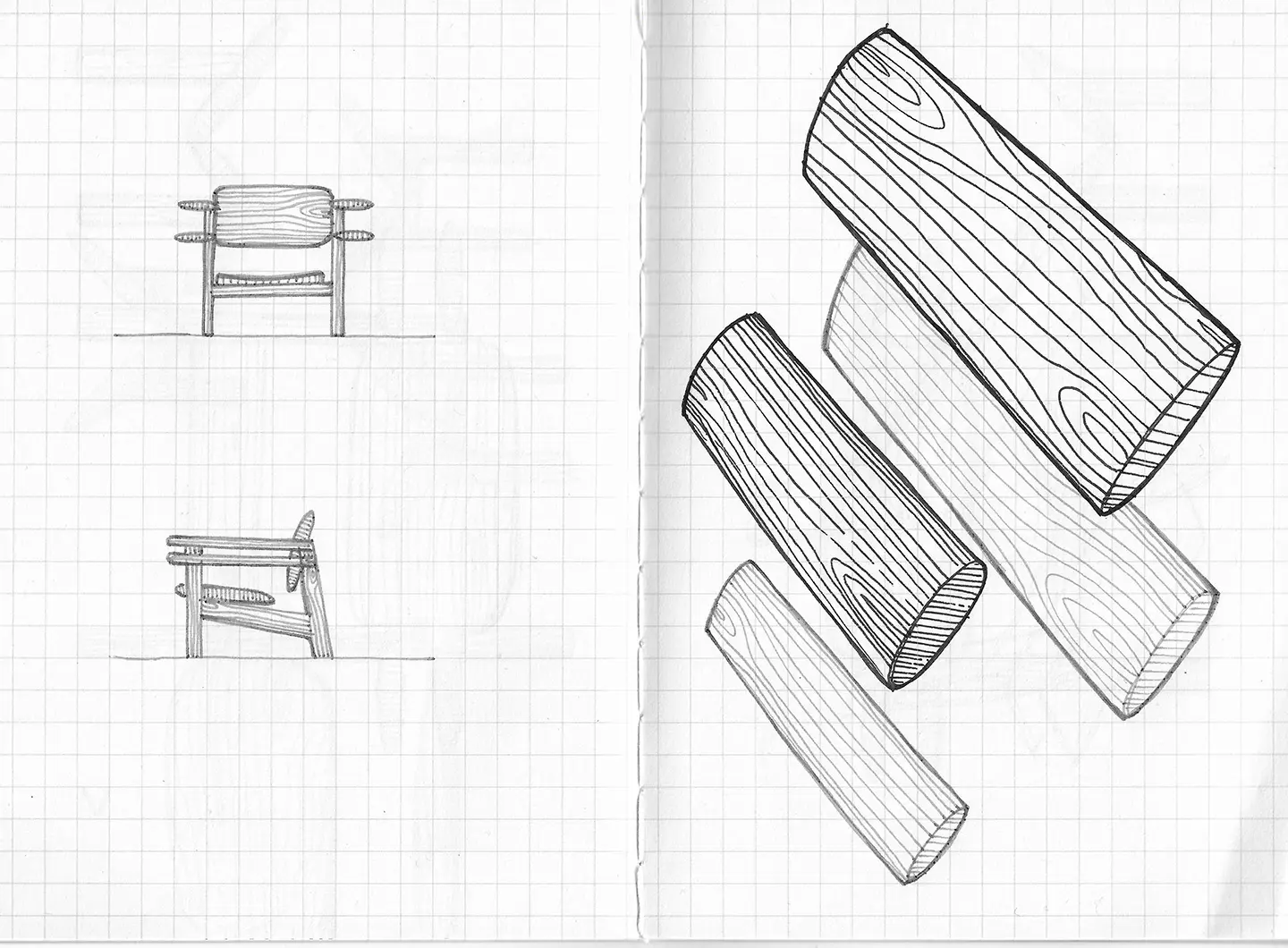 With exhibitions and travelling pausing in 2020, soaking up creative energy didn't go beyond the kitchen sink. So what has kept Collins inspired during this period? "I went back to books," he leans over to a shelf and shows me Wooden Dreams East African Headrests by Eduardo Moreno that explores the utilitarian item as pieces of art, and Feelings: Soft Art, a title that helped Collins consider how his products make people feel. While slowing down the consumption in this way is good, the busy ecosystem of Instagram has helped people find Collins' work, leading to commissions – "I hadn't seen Instagram as a professional tool until last year."
A couple of successful direct messages later, Collins' isolation ultimately brought with it a positive realisation: "I'm not great at actually doing it completely on my own." Not only has Collins been collaborating more than ever, but he has even experimented with other materials, designing rugs for East London-based company Floor_Story, and has attempted glass casting, "I might need to put some of it out on Instagram at some point." See how the fans like it, of course.