Textiles and accessories that have made history
Add to bookmarks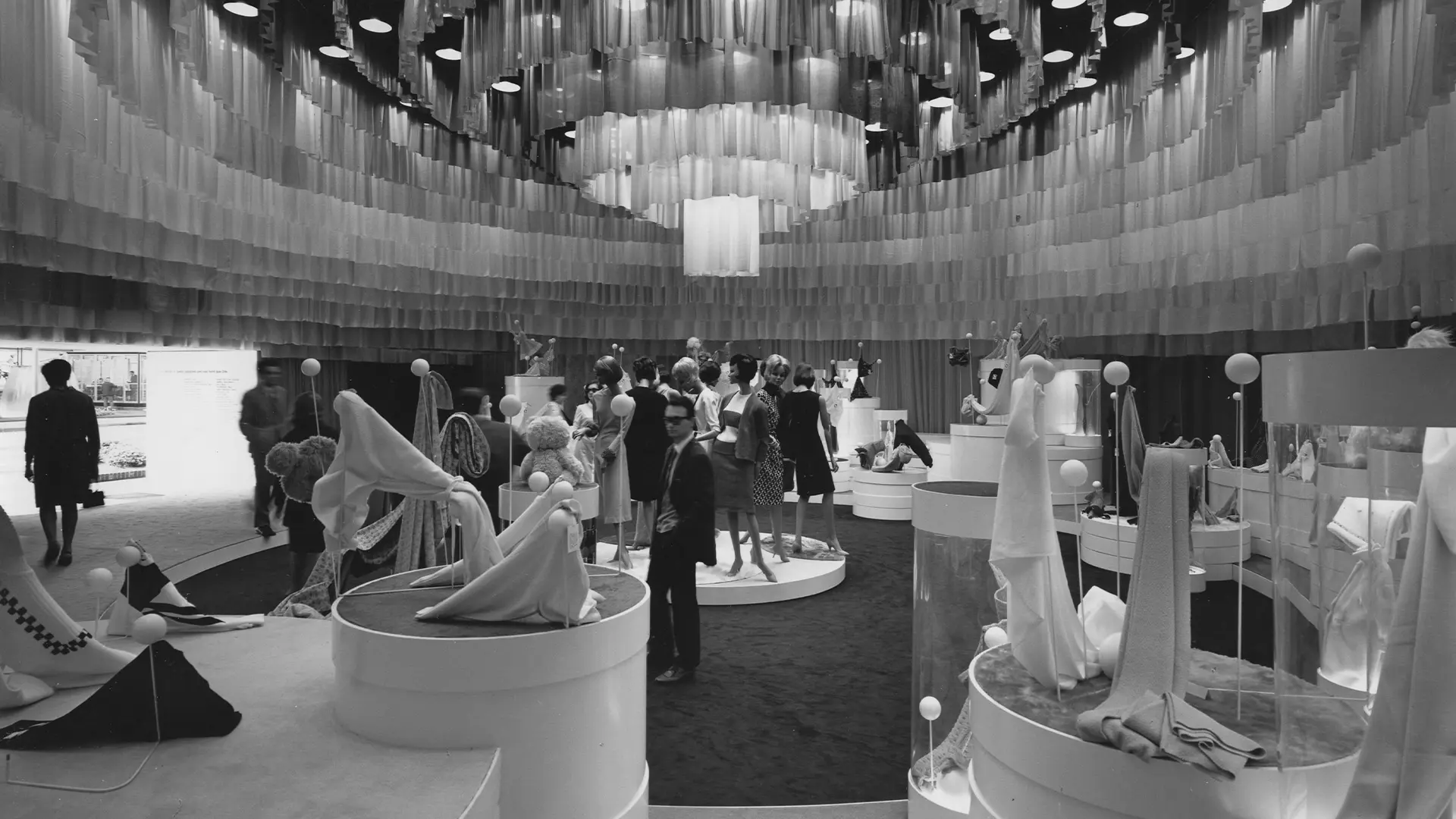 Accessories, new materials, multifunctional objects. In the run-up to the June 2022 Salone del Mobile.Milano, we continue our journey into the past through previously-unseen images from the Fondazione Fiera Milano Archives
No, we're not at a Leopard Lodge party in the United States but at the ENI pavilion from 1966, that year celebrating technology applied to researching and creating new fabrics on the verge of revolutionizing the furniture industry and more. At the forty-sixth Fiera di Milano, ENI (an acronym known to most Italians as the Ente Nazionale Idrocarburi) decided to offer space to SNAM, which had been innovating through cutting-edge research into catalysts and polymerization processes. This injection of resources led to a specially staged exhibition and the unveiling of newly patented haute couture designs and furnishing fabrics Nivion and Euroacril!
Mannequins on ground-floor display platforms were wrapped in wondrous fabrics, making the place look like Galtrucco's Piazza del Duomo shop windows, similarly allowing ladies to dream that, either for some important occasion or in their everyday life, they could choose this fabric and take it to a seamstress who would hand-make them a truly unique garment. What a far cry from today, when if we look down at our feet on the subway in wintertime it seems as if we all attend the same boarding school. Or perhaps she'd have it made into an overcoat that, a few years later, could be "turned inside out" to renew it and make it last longer.
What drew the most amazed and admiring looks was the ceiling, where "the revolutionary new fabric" was sewn into a huge chandelier, its draperies and transparencies conveying its aesthetic characteristics while concealing equally important technical features that would make the fabric a favourite for large theatres, cinemas, stores and meeting rooms as curtains, carpets and rugs in a thousand shapes, or in rolls that could be adapted to the space.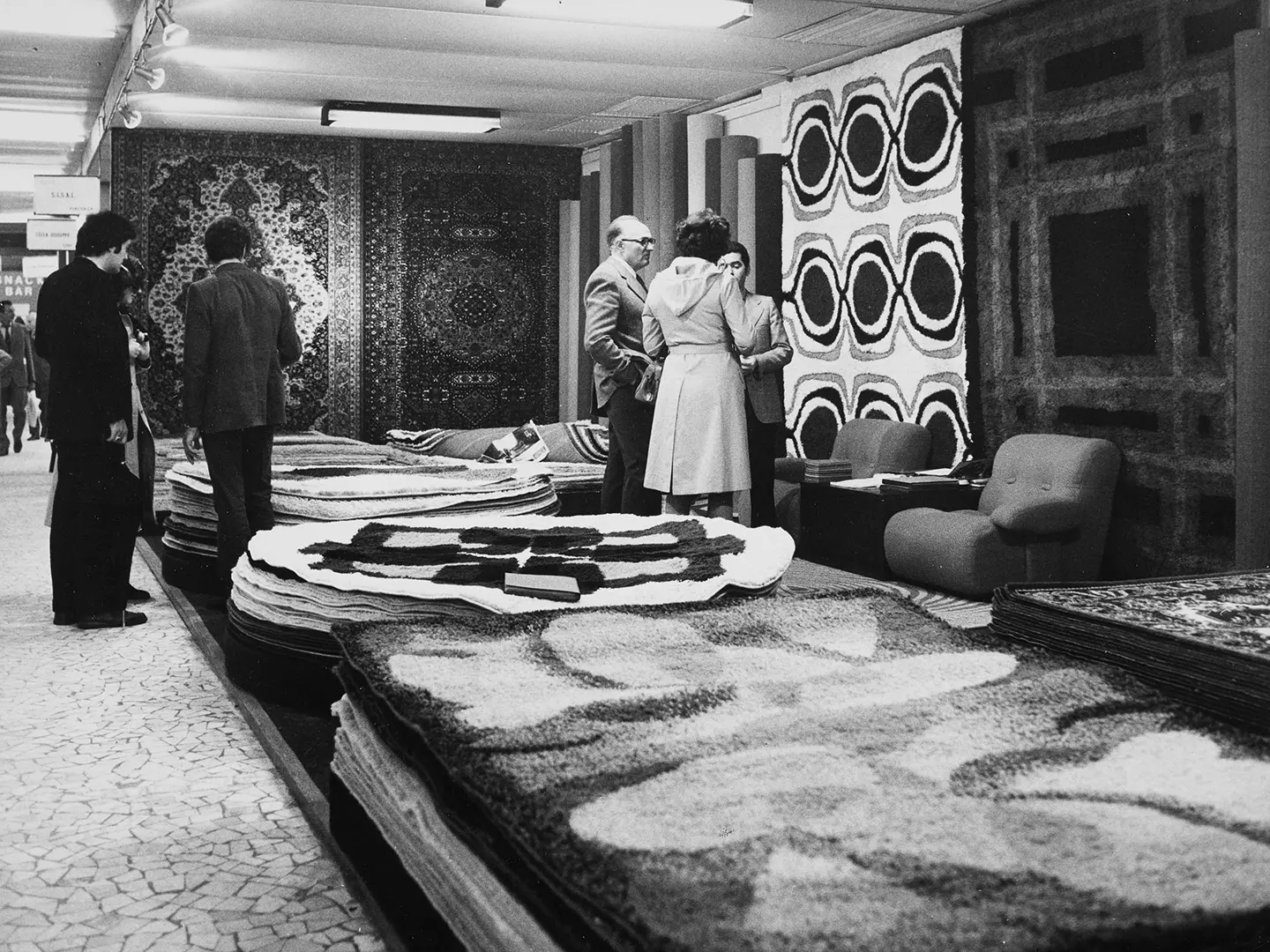 These new developments truly came into our everyday lives as accessories when industrial design burst into the home and the telephone became an object with its own identity, no longer (not just) a wonderful black, wall-mounted Bakelite telephone in the hallway, where to your heart's content you could eavesdrop on your older sisters' conversation with their sweetheart, or on interminable calls between mothers and their friends, until the man of the house had had enough and yelled out, "For the love of God, just hang up!". The telephone assumed new shapes, ergonomics, colours and technologies. People started "choosing" their telephones like pieces of furniture, with peaks of perfection in the Cricket and Cobra, alongside other models designed by in-house style workshops at companies that did a fantastic job making design available to all.
There was also room for oddities: multi-functionality became fashionable, radios became record players, blenders learned how to knead, and hairdryers started appearing with built-in mirrors so we could watch the hairstyle take shape, transforming us into instant TV announcers.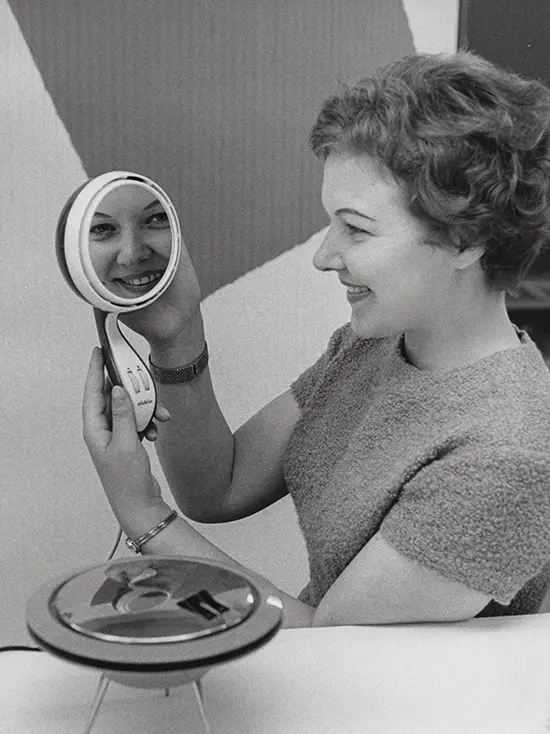 Even the mirror enjoyed a resurgence. After past glories as an item of furniture in its own right, for example, one of my favourites, occhi della strega convex mirrors… deforming mirrors being the fastest path to self-transformation. Gracing not just closet doors in bedrooms but hallways, entrances and building lobbies, such distortions were forerunners of filters on today's social networks. Entrance halls earned a new lease of life with the advent of artificial flowers, mid-winter bouquets of nasturtiums and freesias that, thanks to new material processing made possible by the chemical synthesis of polymers, seemed real.
Musical instruments were repurposed as "furnishing accessories" and the music room integrated into the house: pianos, guitars or forerunners of the stereo made house parties a family social life fixture, as immortalized by so many Italian films made during this period.
Italian companies' scientific research achieved excellent results. Fair visitors could see one of the first ever "making ofs": a mountain of cream that was in actual fact a pile of synthetic fibres that could be processed in myriad ways to obtain extraordinary results, not just as fabrics but as stuffing for toys, teddy bears, rabbits or (not lost) sheep.
We tend to forget that behind an object there is a very long supply chain that allows us to arrive at its fruition: the idea, the engineering, the research, the experimentation. Will and courage deliver the tools to communicate the final product in the best way. Long life to supply chain!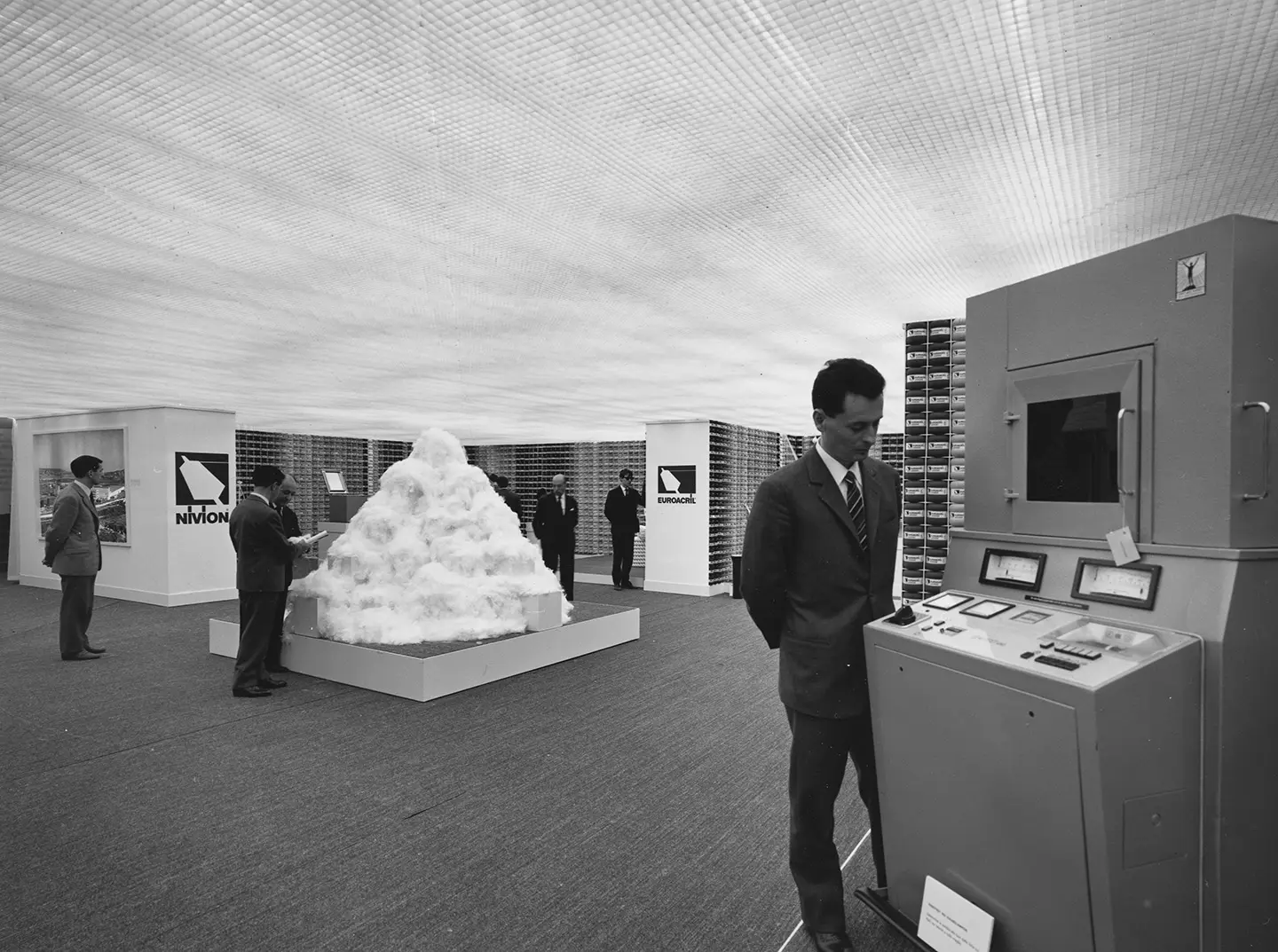 Check out the previews of the products that will be unveiled at the Salone del Mobile.Milano 2022