Serralunga: curiosity, intelligence, imagination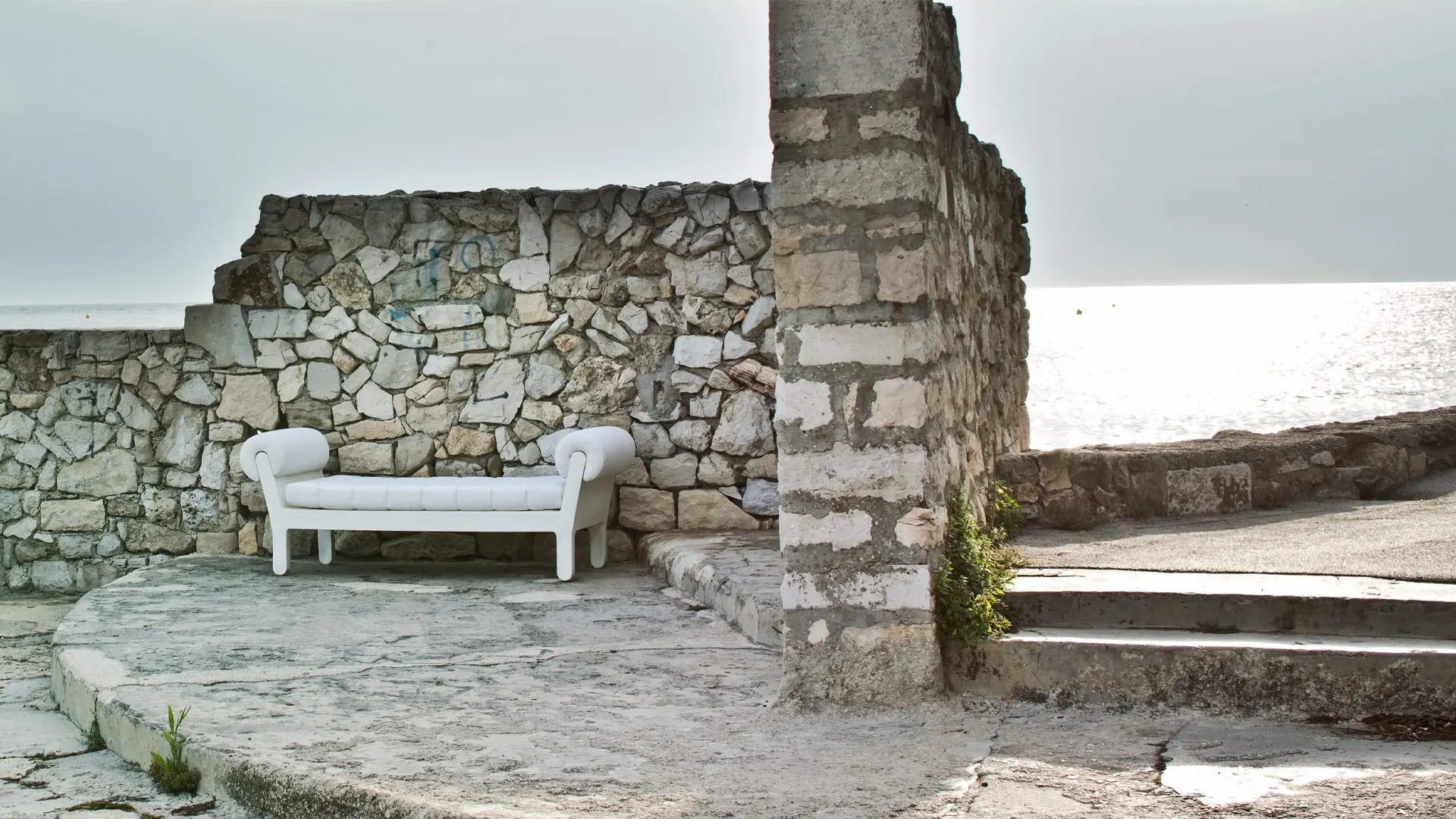 With the spirit of research, passion for technology, and a tradition of production, Serralunga was founded in 1825 as a workshop of leather products. It then moved on in the 1980s – the first in Europe - to rotational technology for plastic molding. In conversation with Marco Serralunga
Individual leadership role or teamwork: with which of these aspects do you identify yourself?
In spite of myself, in my case it is unfortunately individual leadership. When I joined Serralunga in my early twenties, fresh from a degree in economics, I relied on the family's guidance in synergy with my father and my brother Gregorio, both of whom died far too young.  When I decided to close the tannery we were well integrated into the furniture sector: we supplied leather to companies such as De Padova, Bonacina and Poltrona Frau, and with our material they produced iconic pieces such as Tripolina.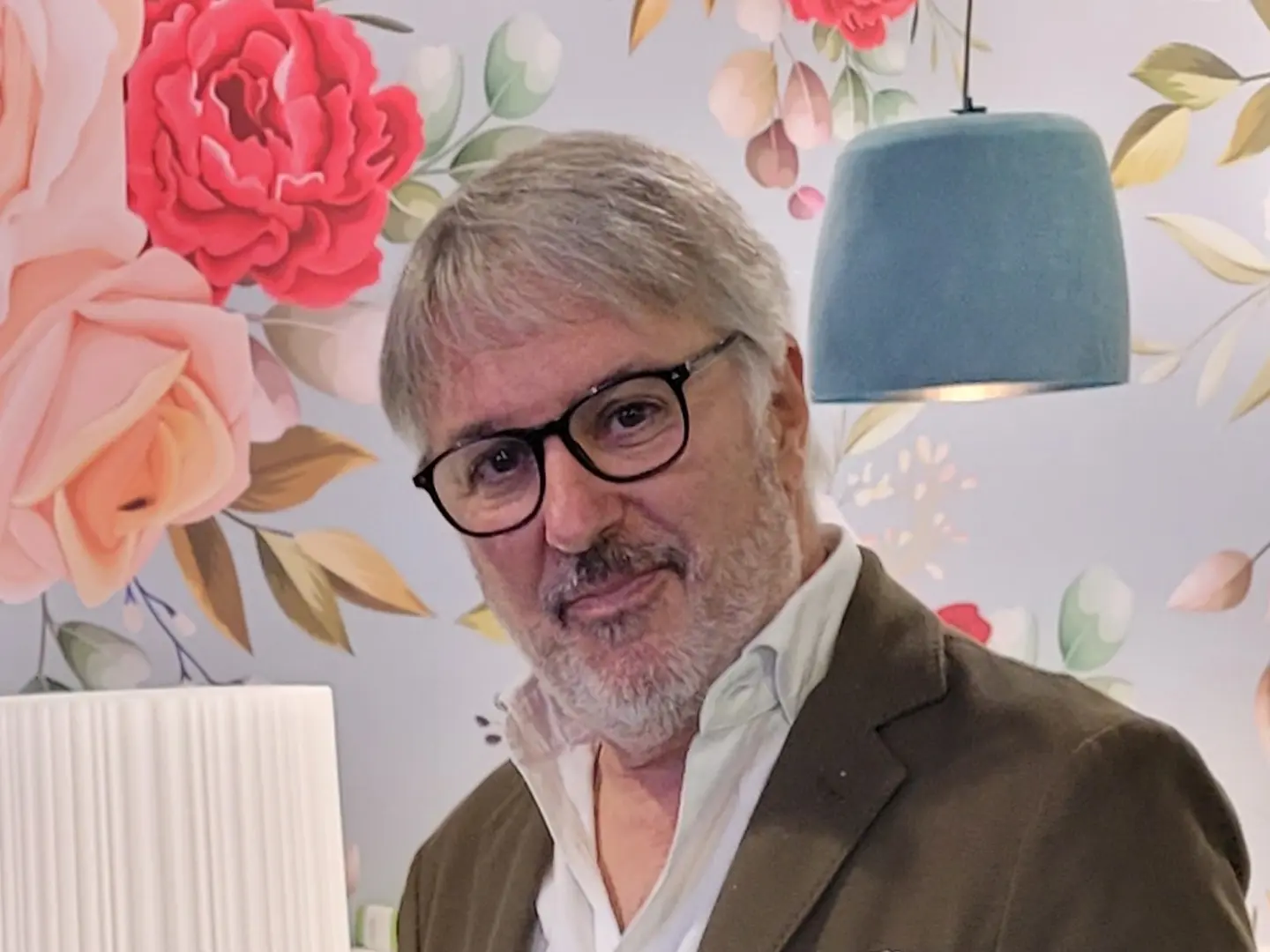 Was there a turning point, a breakthrough moment, for you and so for the company?
My brother Gregorio was responsible for the real turning point. In the United States we saw the rotational plastic molding system and we created a joint venture. It was 1985 and we were the first. At the time there were no trade fairs, but we went to the agricultural fair in Verona and were a great success. This marked the start of our adventure with vases. I remember that my father was very proud because these vases were more beautiful than any then on the market and our turnover began to grow. Soon after, I lost my father and my brother, and at 27 I was left alone. I worked hard to keep the company going, which at the time had almost 100 employees, but I decided that I should do something I liked and enjoyed. I turned to the furniture sector, which I already knew. First I knocked at the doors of companies well known in the world of plastic materials. I remember the purchasing offices maintaining that rotational technology would never enter the furniture sector. But then some of their owners started pricking up their ears... It was 1995.
In the meantime I had met Alberto Meda and Paolo Rizzatto, who invited me to the Politecnico di Milano to talk about rotational technology and, given its rejection by companies, we began to think of doing something ourselves. Soon Denis Santachiara and Rodolfo Dordoni were added and, after a series of meetings, the choice fell on vases, a type that had always remained the same. Outdoor plant  pots had been made of terracotta with festoons since 1500, without innovations. The only way to survive is to put intelligence and culture into the product.
The real turning point came with the exhibition Essere Benessere at the Triennale di Milano, where Santachiara designed a dark room lined with mirrors that you could stick your head inside through an inlet in the shape of an ancient terracotta vase with festoons. In this vase there were 10 new products that the mirrors reflected endlessly. The message was: you enter an ancient world with your head and open up new possibilities. The exhibition attracted the attention of designers such as Ron Arad and Philippe Starck. The latter sensed the potential of the new technology and thought of designs for sofas and armchairs to be presented to leading companies making plastic furniture. After just under a year, the output for these companies occupied a large part of our production space. At that point I realized I no longer wanted to work as a subcontractor.
So it was that the combination of technology and intelligence that revolutionized this typology, thanks to the designers who conceived magnificent products. A wonderful period, a great school, with a wealth of contacts with professionals who taught me a lot, an intellectual pleasure.
The designers enjoyed discovering and working with a new technology, allowing Serralunga to work with big names like Ettore Sottsass, Vico Magistretti, Zaha Hadid, Andrée Putmann... I remember, for instance, the contact with Magistretti. Before talking about the project he wanted to meet me, and it was only after a couple of hours of friendly conversation that he would listen to my proposals. With Zaha Hadid it was the same: the design of her vase was fun for her; the first of other subsequent studies.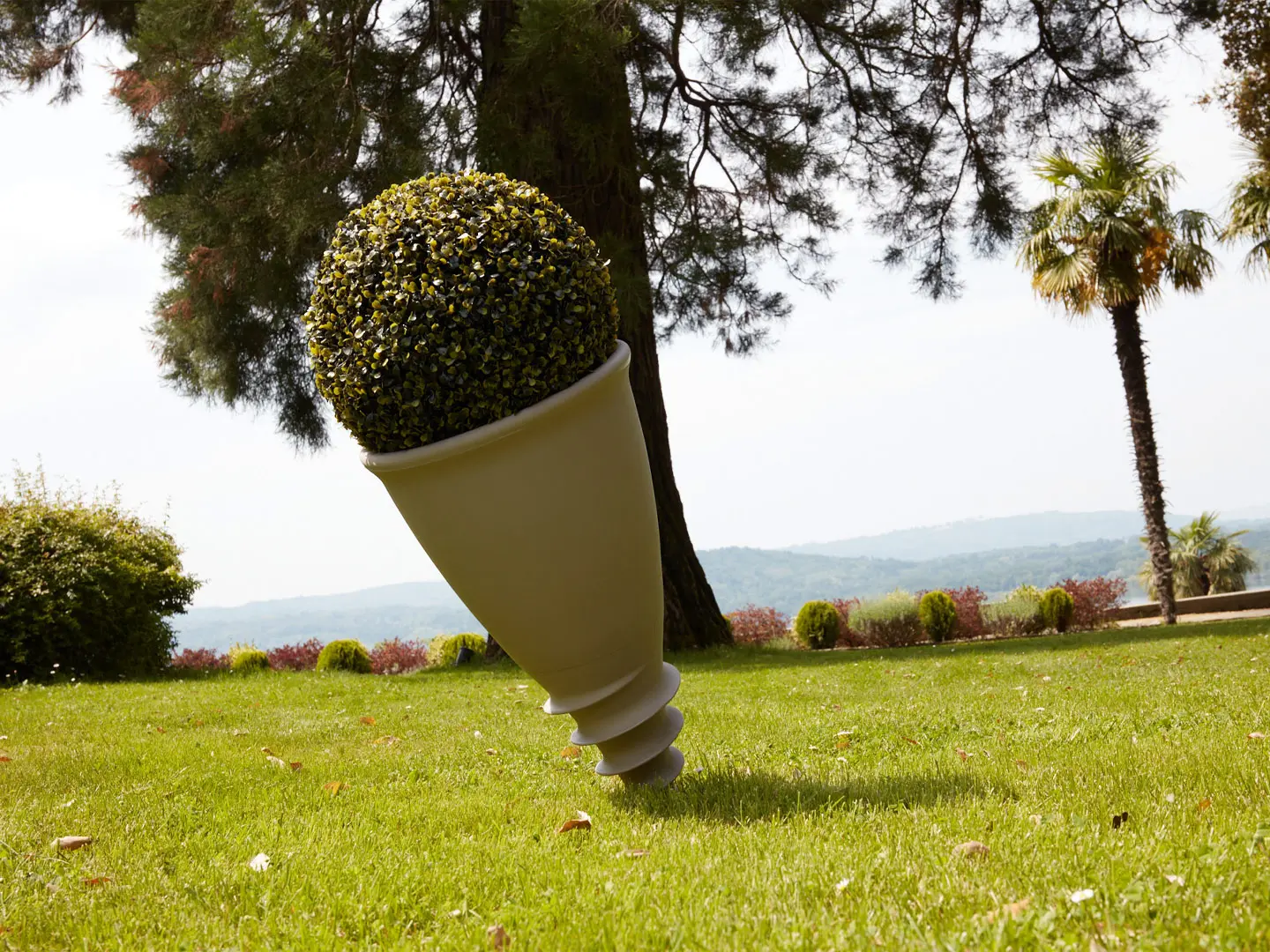 A product you are particularly attached to?
The Santavase by Denis Santachiara: the vase that makes love to the earth. Poetic, beautiful, it sold little but it was wonderful. As for the Vas One, our iconic product of 2000, it went to the extreme. Outsize formats characterized the start of our story by responding to a playful inspiration, but - to return to your first question - it was a team effort. I brought the dream, but all these people were essential to its fulfilment and my skill lay in being able to choose the best professionals.
I'm a different age... My dream is to be able to put the company in the position that truly befits it. We're having to cope with several brands that have copied our products without making any effort to design new ones. This intelligence is not recognized.
Our inventiveness keeps going. We were the first in the world to do rotational lacquering inspired by technology in the automotive sector and we invented Moleskin, a craft process that derives from Serralunga's experience in leather processing. (And I already have two lawsuits pending because they copied it from me, even though I'd patented it.) Our Moleskin does not have a gram of paint! It's an environmentally friendly grated polyethylene (100% LLDPE).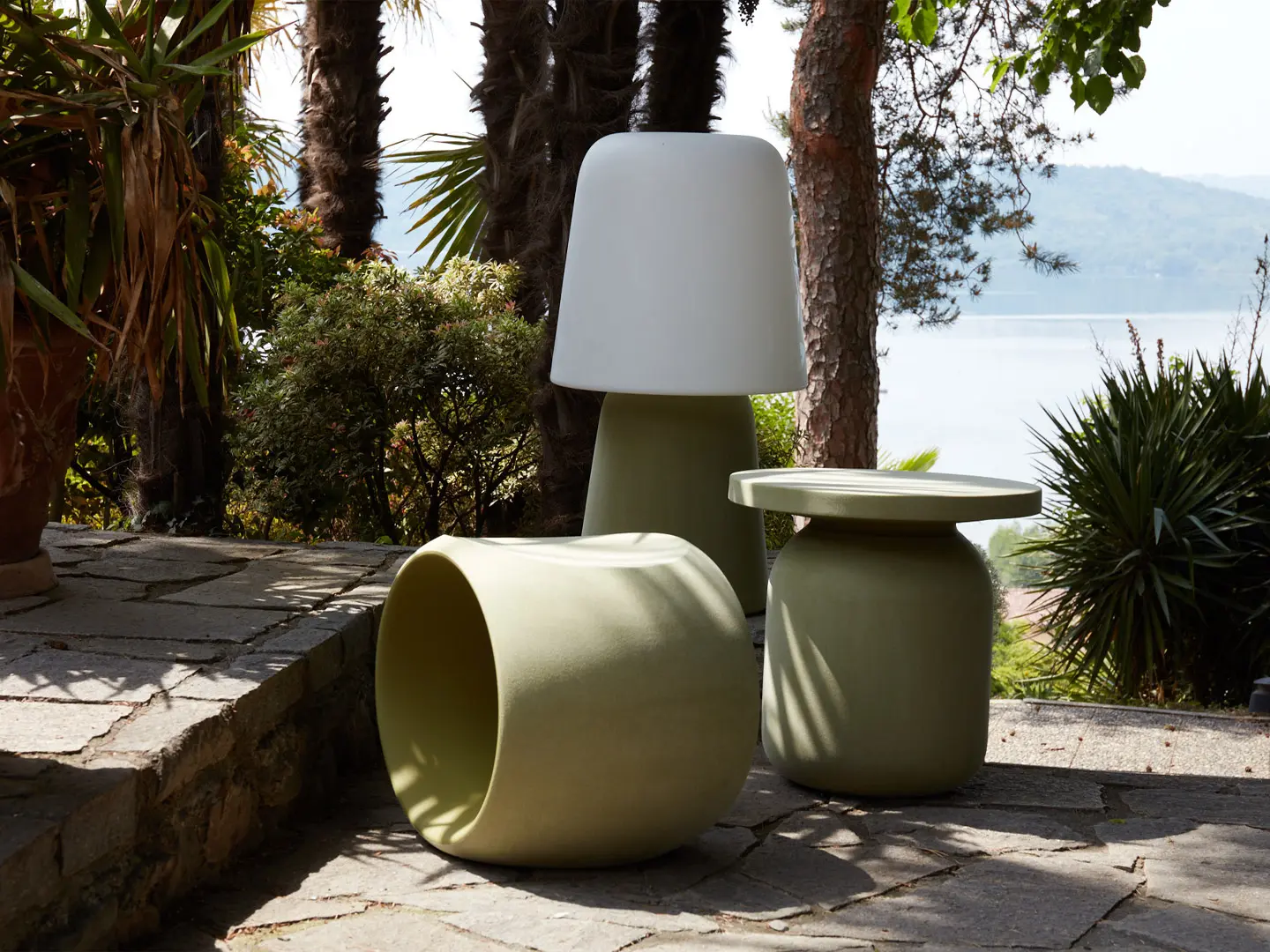 Any sneak previews on Salone del Mobile.Milano 2023?
At the Salone we will present a project by Studio Hadid. We're working on a two-seater sofa, small, to be sold on the web. It's very appealing, recyclable, affordably priced. There will be two vase projects by Patricia Urquiola, an armchair by Raffaella Mangiarotti, as well as seats by Patrick Norguet, a designer I've long admired. 
Our search for quality and intelligence never stops. We always set the bar high...