"The Salone, a unique microclimate", the words of Giovanni del Vecchio
Add to bookmarks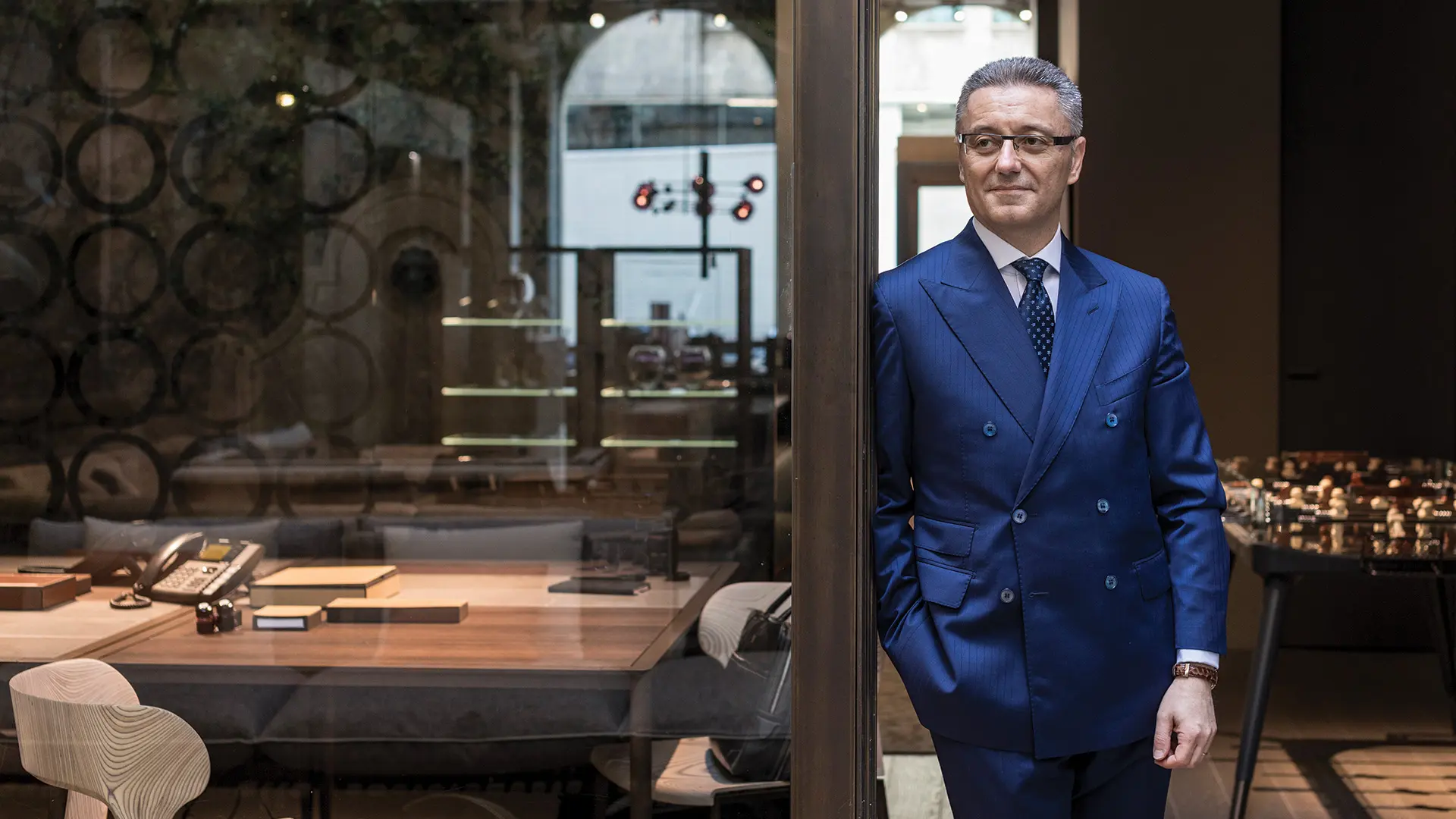 Poetic and ironic, Giovanni del Vecchio, CEO of Giorgetti, counts down to the "supersalone". Amidst memories and analysis, news and emotions, a long-awaited return for the Brianza-based company founded 123 years ago.
"Perhaps, more than anything else, the senses were missing. During the various lockdowns and after more than a year without the Salone, despite the challenges of the digital environment and the alternative ways to meet customers, we missed those feelings and emotions that only a unique event like the Salone can give. After all, ours is a sector made up of these things, details, natural materials and perfumes".
Like lovers who haven't seen their partner for a long time, what did you miss the most?

The Salone is a presence that is difficult to replace when taken as a whole. So not only as a fair and a physical space in the halls, but in its coexistence with the Fuori Salone, with activities, meetings, collateral events, and everything that follows and creates a unique microclimate. It is an important opportunity to talk about design and to allow everyone to showcase what they have to offer in the best possible way. Then what can I say? We missed the meetings with our partners, the opportunity to give and create unique, eye-catching presentations, the whole system that works and that feeds the visits and meetings.
What did you come up with during these months of long-distance romance?

We launched a digital broadcast featuring presentations of our ranges, we went behind the scenes on the production line, video interviews with our designers, we did everything imaginable, trying to replicate what we could have done during the Salone. But it wasn't the same thing.
It seems very poetic, turnover aside.
You see, we don't sell basic necessities. You can even sit on a fruit crate set upright if you really need to. We design passions, emotions, dreams, the ability to create spaces in which a person can feel fulfilled and comfortable and achieve a better quality of life. We have always tried to combine beautiful and well-made with functionality because we like to imagine that people are making use of our products every day, incorporating and passing on the memories of a lifetime. There is a poetic element in there, that's true, but this is what has bolstered the fortunes of our sector, and we often forget it.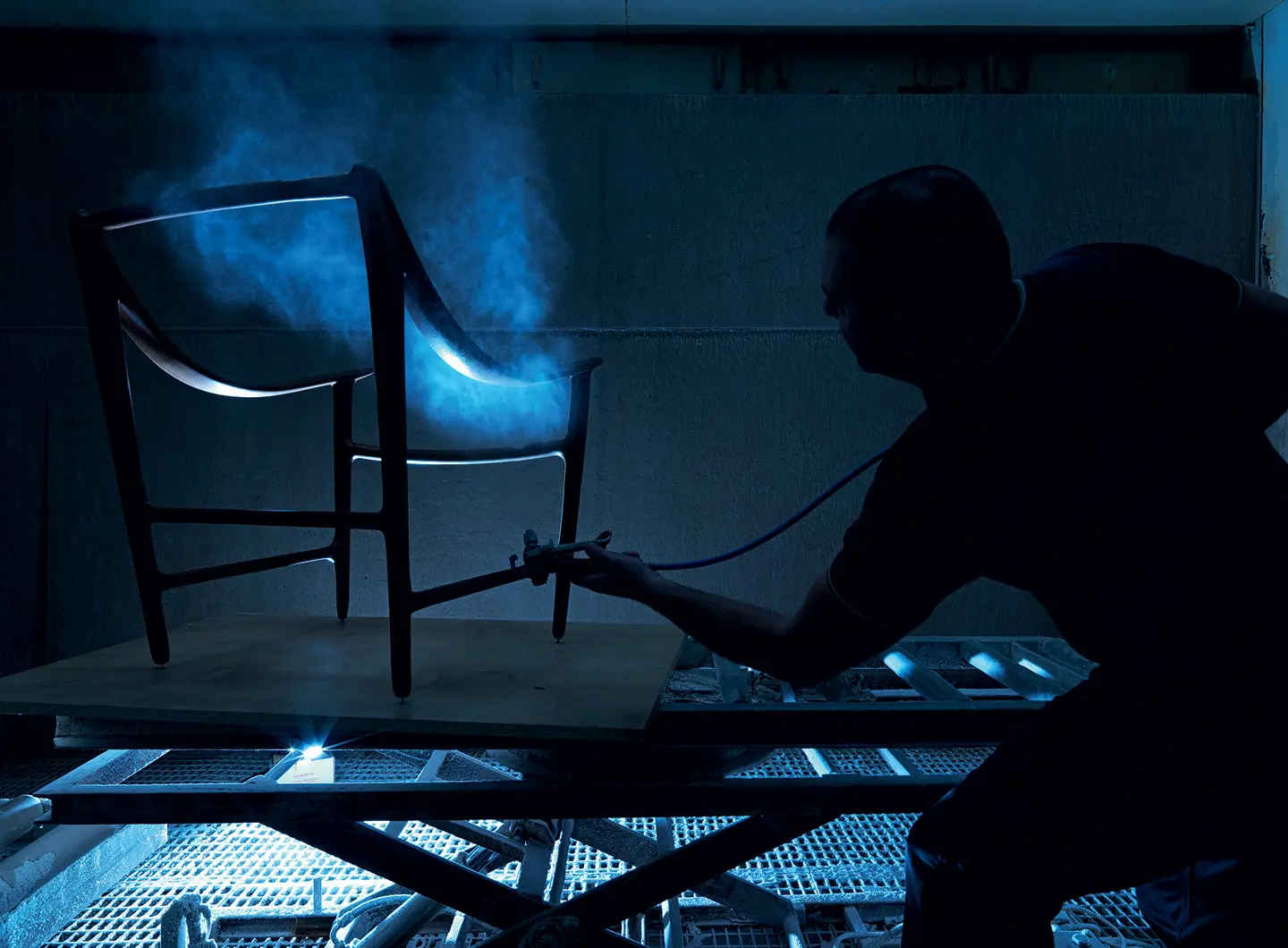 Shall we get back to basics?

Design is poetry first and foremost. Functionality, in the end, can be replaced. The whole is what counts, especially for a company like us that has moved from the culture of the object to the culture of design. We also mention this in the book that celebrates our 120th anniversary. Our company wants to put itself at the service of a design for complete architectural spaces and not just objects. Giorgetti does not put a product inside the space, but designs the space inside the product.
It sounds like a play on words.

I often say this: we like to completely imagine the space and accompany all that intangible side to satisfy the needs of our customers. We are a company with an incredibly high degree of customisation. We often create one-of-a-kind pieces, tailored to our consumers. How do you replace all this with digital?
There's no need to replace it. Perhaps the two can coexist.

It's not the same thing. We came up with the scent to be transmitted in the air conditioning of our spaces because we like to think that we can stimulate our customer in all ways, from sight to touch, since our products are beautiful to caress. And this is also the reason why the Salone will always remain a cornerstone of our communication strategies.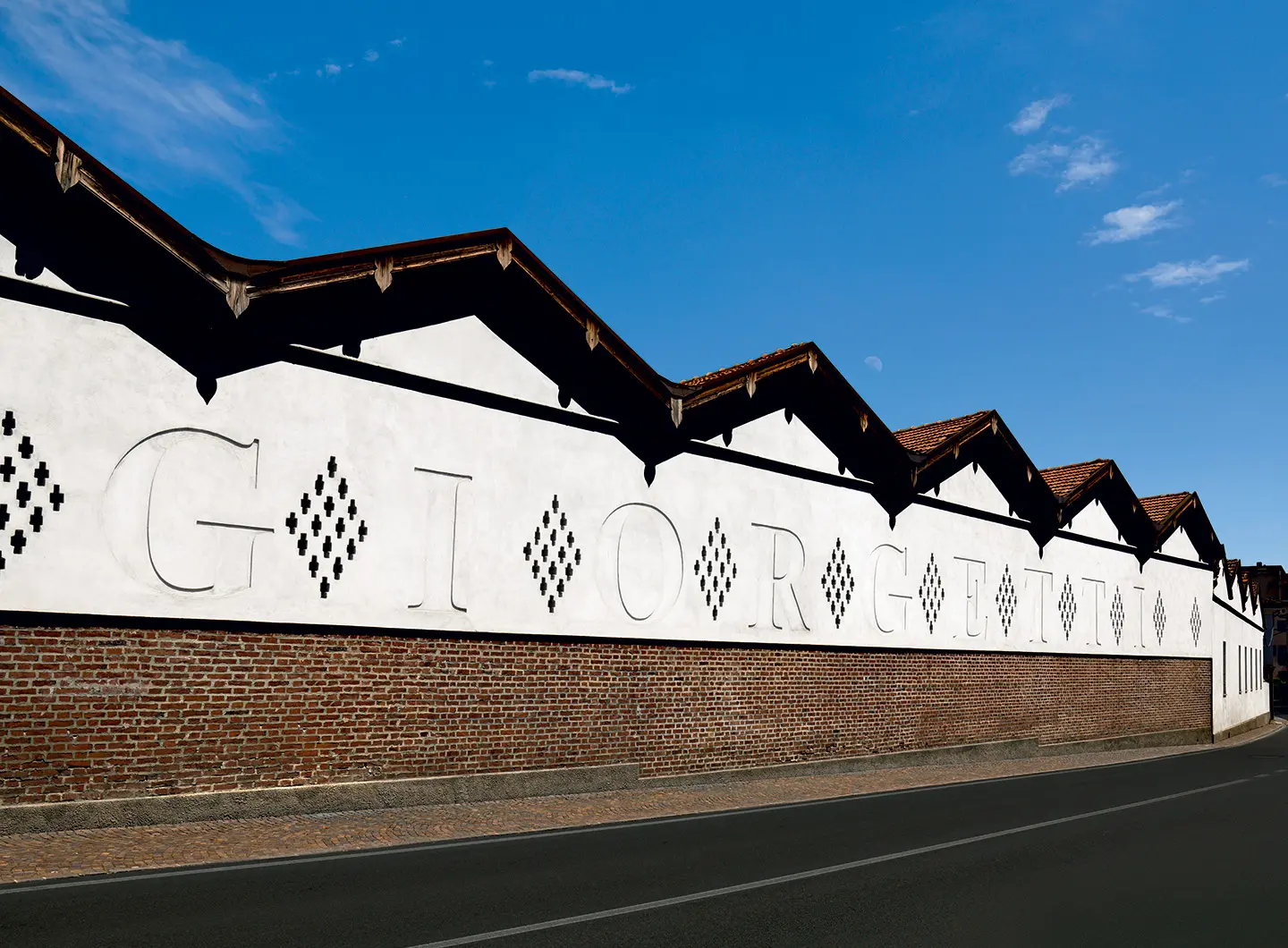 Marketing and communication aside, during the lockdown many people rethought their spaces and their idea of living.

For 123 years, Giorgetti has imagined a product with obsessive attention to detail, to ergonomics, to natural materials that evidently convey a different type of comfort. It is not a question of flaunting a unique, one-of-a-kind object, but of creating a unique object that can be used every day.
Have these months of new awareness led you to change anything?

Nothing has changed for Giorgetti. We already made products for areas where space is not at a premium, also because, I'll be honest, our customers don't usually have problems when it comes to space and the size of their apartment. They have areas where they can spend time alone, areas used for study, fitness, play, relaxation. Giorgetti has presented table football to play at home, but also a punching bag for sport, if you get my drift.
Something new for the Salone?
We have started presenting our new products in recent months, but the idea is to make the show at the "supersalone" unique, just like with have always done for the past 59 years. One of the products, the Houdini storage unit, is made with a spirit focused on bringing back the values of craftsmanship that have always characterised us. It is a piece that is difficult to make, few fools today would imagine bringing to the global market a versatile piece of furniture that takes up a tailor-made challenge, in terms of both production and interpretation, within our customers' homes. Houdini brings back the culture of the secrets of hidden drawers, bringing traditional cabinet-making up to speed with the modern age. An exciting challenge, wouldn't you say?
Who should we pass the baton of this interview on to, in order to continue the chat?

It would be interesting to let Houdini's designer, Roberto Lazzeroni, have a say.