Maria Porro: pursuing sustainability and building the future
Add to bookmarks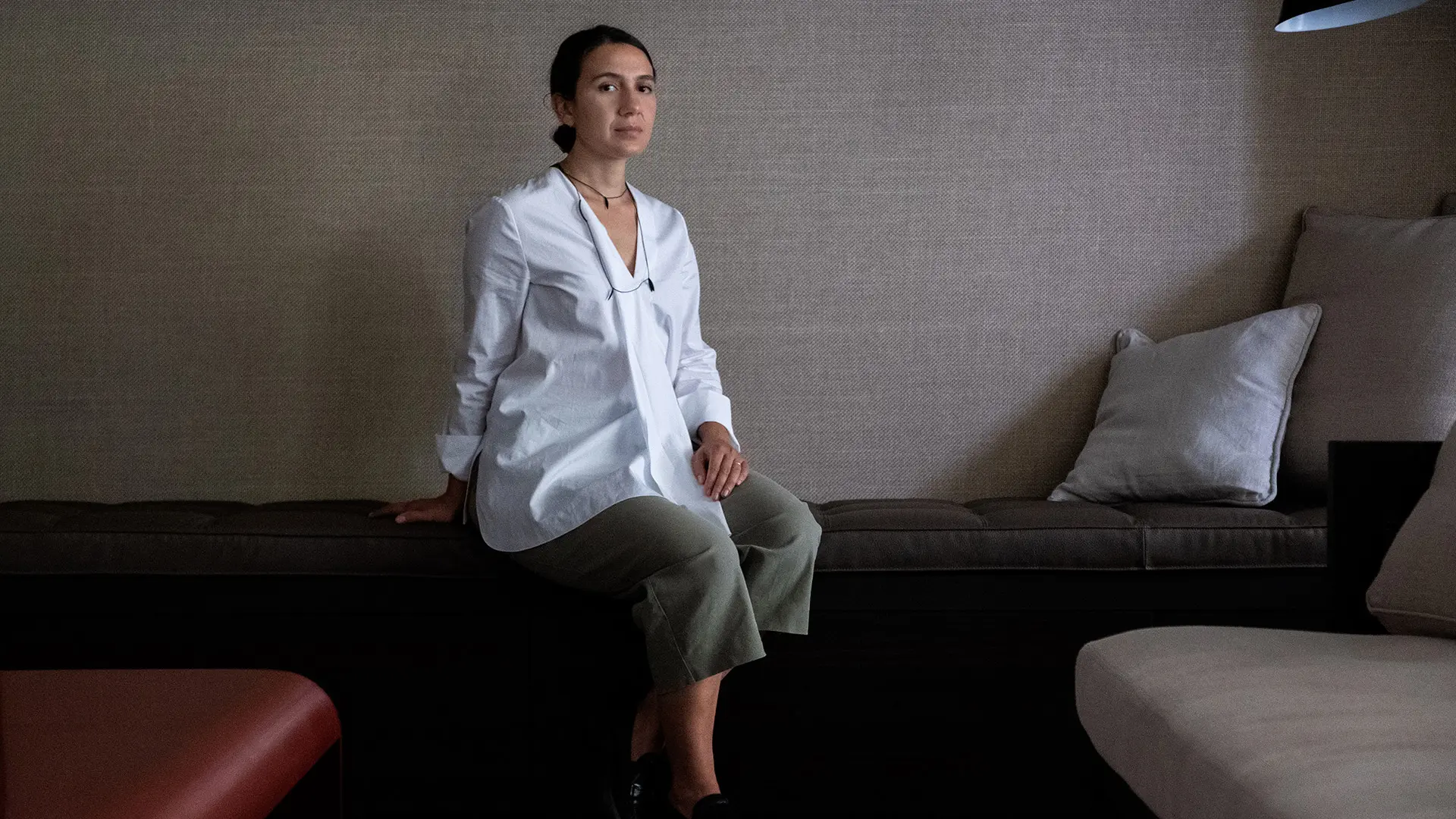 Consumer conducts, training courses and a concrete roadmap. The President of the Salone del Mobile.Milano and Assarredo Maria Porro, Federlegno Arredo sustainability representative with Paolo Fantoni, discusses the green approach as an act of responsibility.
For Maria Porro, the President of the Salone del Mobile.Milano and Assarredo, FederlegnoArredo's Code of Conduct on sustainability is an act of responsibility, born from a shared feeling. A project that embraces, "from the source to the estuary", an entire industry. And which leads to a new idea of excellence.
What does sustainability mean for a sector such as furnishing, how can it be achieved and with what objectives in mind?
Thanks to the foresight of the then president of Assarredo Claudio Feltrin, as a federation, we realised almost three years ago that this would become a key issue, and it was a process that underwent a huge acceleration with the pandemic. As we saw from the results of an internal survey, it's an issue that the furnishing and design sector are already getting to grips with, although not in an organised way. It became clear that we needed some direction to help channel our efforts – a show of strength is not enough when it comes to the supply chain - the entire production system needs to change.  The idea that a federation could take on a support and guiding role seemed to us to be an act of responsibility. Besides a sector that has made quality and good looks its competitive strength should make sustainability one of the pillars on which to build the leadership of the future.
What was the starting point for the project?
The sensitivity of individual people. My greatest reason might seem banal, but I have three children and I think things need to change, and gast. An entire generation has spoken about what's happening, it was a sort of realisation for the members of Assarredo and of the whole Federation. There's increasingly been a feeling of "something must be done." To start with, there were just a few of us here and there, and priorities were given to other things, but over the last year and half, this feeling has become generalised. The urgency of the situation means there's an opportunity for everyone – failure to seize it is risky for our future, but it would also be a lost opportunity.
Where did the idea for this Code of Conduct come from?
It was a really pleasing process. We worked with all the member companies, trying to draw out the sensitivities, the necessities and the virtuous processes already in motion – and the limitations, which are the real starting point. Assarredo was the first association to set up a working party on sustainability, followed by other associations. Then President Fantoni and I – the federation's sustainability representatives – worked with the Symbola Foundation on drawing up the code of conduct: a document that hasn't come "from on high" but as the result of joint process. Now we're working on translating it into concrete actions. It's the start of a process. We decided to work from the source to the estuary. In our federation, there are those who extract the raw materials, those who process them, those who work on semi-processed products and those like me who create the finished product – we have an opportunity to work on the entire value chain, exactly as if it were a river. You can't start transformation towards sustainability without involving all the stakeholders, all the workforce, nurturing a shared culture around the values set out in the code of conduct. That then shapes a shared priority, not just for managers or entrepreneurs but for all those involved, from the suppliers to the consumer.
How does one teach more sustainable patterns of consumption?
It's already happening in some sectors, especially as regards food, and this transformation is actually being consumer-led. I think these repeated lockdowns have caused us to reflect on the quality of the objects around us and on the impact of our choices. The home is like a cell of a larger organism, a place where the behaviours of individuals influence the rest. Our domestic habits are changing – water and its waste are increasingly talked-about issues, energy consumption is something individual citizens bear in mind. The bathroom furnishing and lighting sectors are already coming up with solutions. Where furnishing is concerned, there are a number of different aspects to consider. There's repairability, a prerequisite when it comes to the concept of "lasting good looks." Then there are the materials – some parts of the world are very evolved in this regard, like California which has adopted very stringent regulations.  Consumers are educated through transparency: indicating precisely what the environmental impact of a product is, what materials it's made of, and how durable it is. This is why, as a federation, the issue of certifications is important. Finding out which are the right ones and taking steps that don't cause consumers get confused by a jumble of codes is another of the practical aims of the code of conduct.
As far as design is concerned, are you planning to support specific courses on sustainability within the major design schools?
Our relationship with the university and research world is crucial. We are discussing training courses at university level that will explore the issues of sustainability in the furnishing world in depth. They still don't exist. Then there's the study of new materials and engineering management for overhauling productive processes, which have a substantial impact. You have to take a holistic approach, not focusing on just one problem but attempting to tackle them all in the round. It's a transformation that will demand great commitment, we can't suddenly expect to be zero-impact. There's a long road ahead of us.
What objectives have you set out? Is there a timetable?
We are working towards 2025. We are scheduled to meet at the end of January to share practical objectives and road maps. Most of these are numerical, and therefore verifiable objectives, such as FSC certification for timber from certified forests. We propose that 80% of companies producing semi-processed wood products all be FSC certified - downstream certification will make it easier for those who create the finished product. We are also trying to share this process and find synergies at European level.
Has the Salone – a central node of communication – got specific plans with regard to sustainability?
We already sent out a strong message with "supersalone" in September in this regard, made possible thanks also to the project signed by architect Stefano Boeri, who has always had sustainability as one of the hallmarks of his professional career. The panels were made of 100% recycled wood and the entire structure of the display was dry mounted and therefore disassemblable and recyclable.
Now we're working with Asal, the outfitters' association on drawing up guidelines that will help the people who build the stands, as well as the exhibitors, to follow criteria that go in this direction. This is one of the first things we're doing. We also worked with Rete Clima on "supersalone" to quantify the impact of the event. In April, at our 60th edition, there will be a major surprise, something important in this regard that I can't say any more about right now – in fact there will be more than one, inside the pavilions. 
Italy's furnishing sector ranks highly in terms of sustainability at European level. Is there a desire to improve?
The practical action points in the manifesto were drawn up with precisely this in mind. The survey we conducted tells us that 67% of companies use recycled material and a quarter of these do so predominantly, for example. 81% of companies use certified wood and 60% of companies use energy from renewable sources, and of these 40% use only renewable energy. These figures show that we are in a good position compared with the rest of Europe. We want to improve the data in those areas in which we are doing less well and also in those in which we are already virtuous.