The En series by Cecilie Manz
Add to bookmarks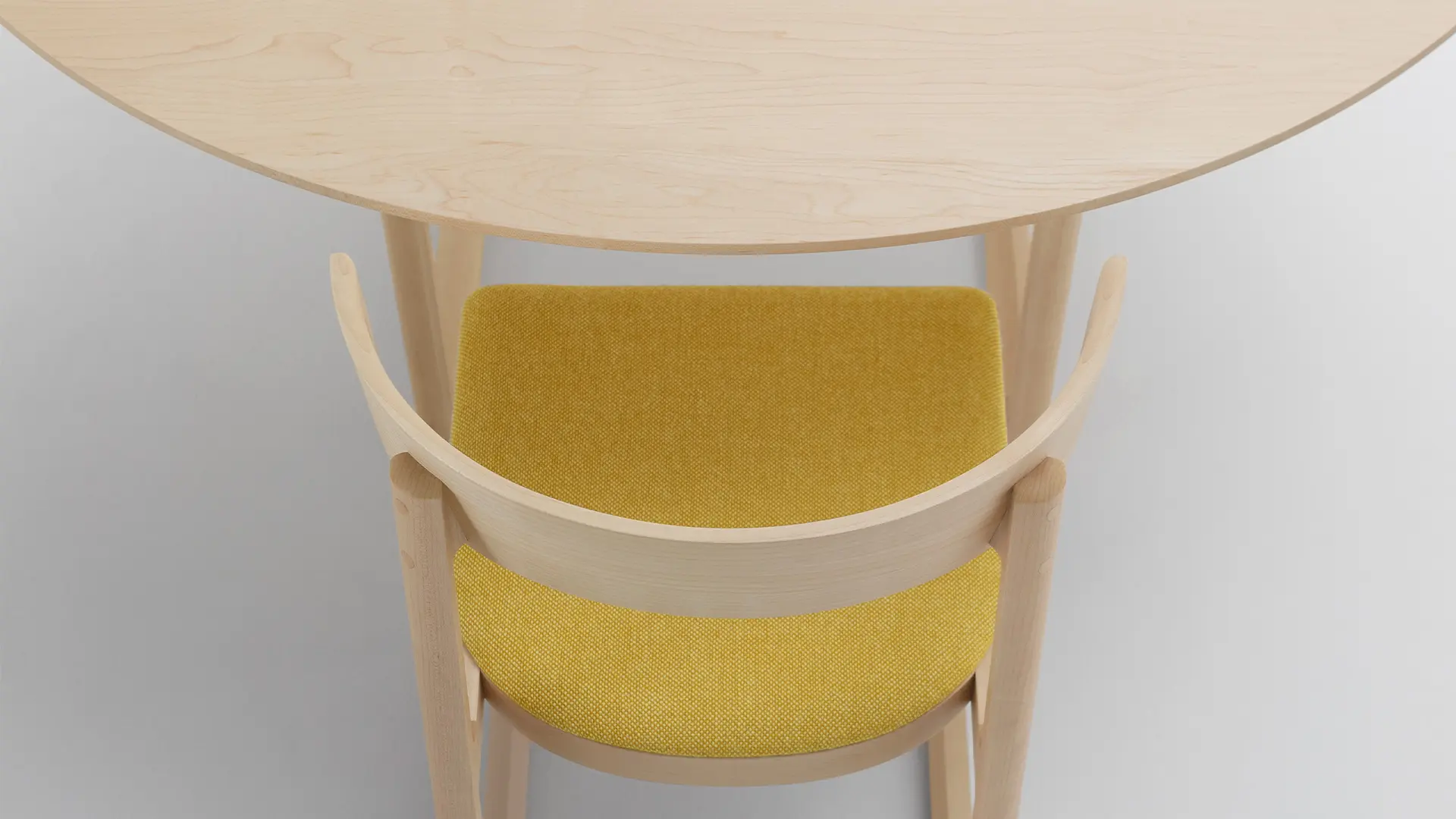 The Danish designer gives us a taste of her collaboration with Maruni: "Sharing food around a round table, everyone sitting there is in syntony, has the same importance and the same rights"
She's just a couple of minutes late for our Zoom meeting. The multi award-winning Danish designer Cecilie Manz is in her Copenhagen studio, juggling calls, designs and projects. With her glasses perched on her head, she's made time for our interview to discuss her new En series for the first time, before going straight back to work. The series is part of the Maruni Collection, which will be presented at the Salone del Mobile in Milan from 7th to 12th June.
Can you give us a bit more detail on the En collection?
Collaborating with the Japanese company, which is a leader in the field of high-quality wood furnishing, designing a solid wood series came about naturally:  a round table distinguished by its clean, rounded shapes, paired with a chair in the same encircling design. The curved backrest is reminiscent of the Ancient Greek Klismos chairs and the legs, characterised by their ring structure, engender a sense of continuity, creating a balance of soft and angular shapes. The chair is a small one and, along with the table, makes for an intimate feel.
The chair is made of maple wood, but the seat is covered in fabric or leather.
I chose maple wood for its lightweight and uniform structure, which marries well with the colours of the fabric and the leather that characterise the seat. I wanted to design a small chair, but I also wanted it to be comfortable, I didn't want it to take up too much space.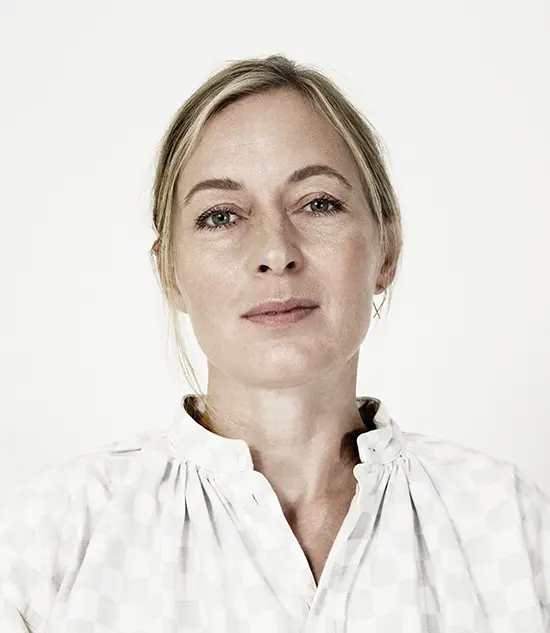 How did the relationship with Maruni start?
We first met three years ago, before the pandemic, in Tokyo. Whenever I embark on a new collaboration, I allow myself to be very swayed by my first impression, or a word or an atmosphere. As soon as the meeting was over, I had a round table in mind, before I even designed it.
I don't know where the idea came from, but it was an almost immediate awareness.
In Danish En means "one" and "circle." Why did you go for round?
I wanted to design a product that would convey a particular atmosphere. Sharing food around a round table, everyone sitting there is in syntony, has the same importance and the same rights. The shape confers a feeling of "togetherness," while offering a high degree of comfort.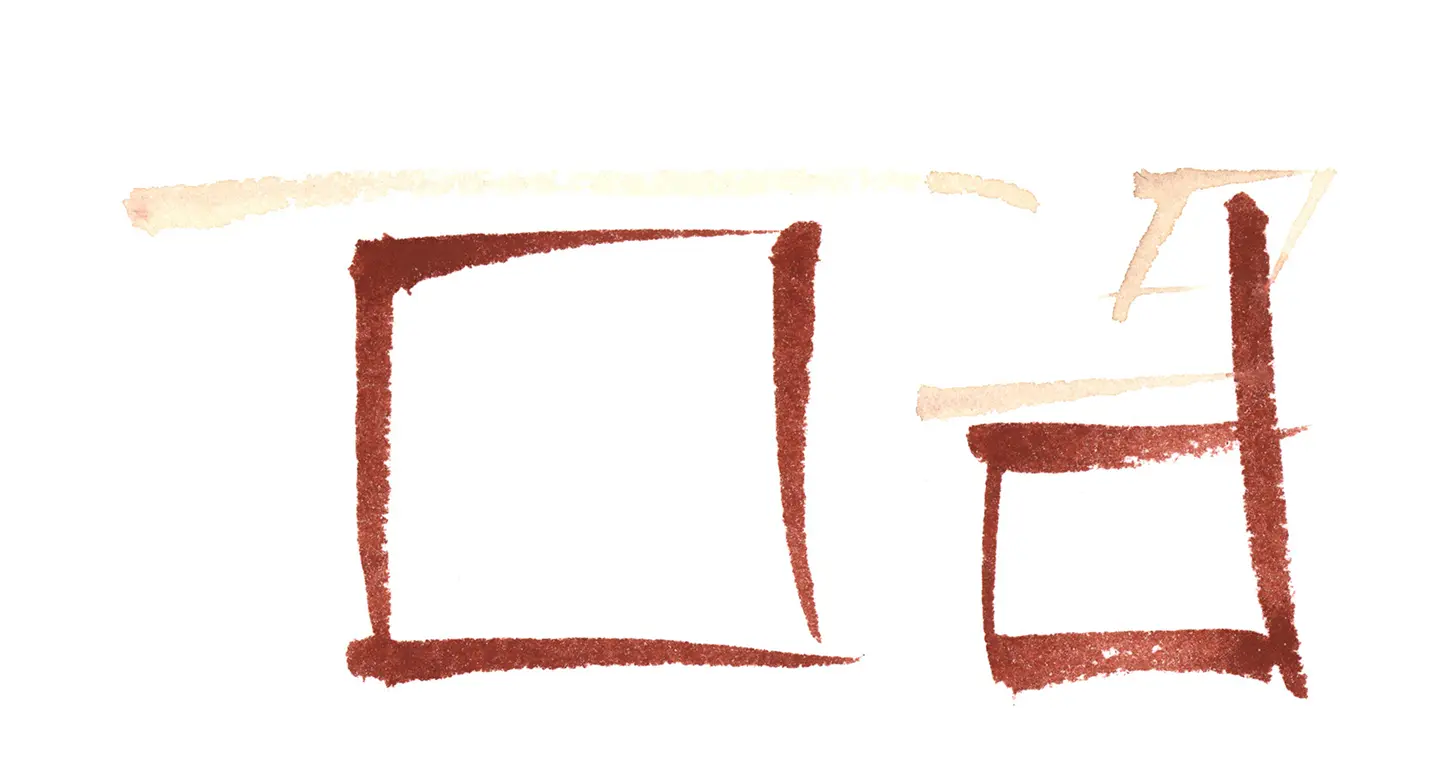 En also has another meaning: in Japanese it means "connection" or "destiny." How did it go with Maruni?
It was a huge opportunity for me, there are lots of fantastic companies and every professional has their own personal work dream. I had always thought Maruni would be a good fit. I like the fact that it is very local yet very international. You can sense the company's deep roots with the Hiroshima area instantly, along with its major presence on the international scene. After they gave me the brief, I put together ideas and shared sketches. After our first meeting, Maruni came to Denmark. That was the pivotal moment.
Because you're presenting the very first models, you can see whether or not you've got it right, whether the company can envisage the finished product and if you're on the right track or whether you have to start again from scratch. We met up, we created the first prototypes. Then back and forth, culminating in the series you'll see at the Salone.
We'll be back, after more than two years. What have you missed?
The Salone has always been an obligatory fixture for the entire sector. It's all so overwhelming – when you get back from the Salone you're drained, but full of joy and enthusiasm. That's what really makes the difference. For me it's like the arrival of Spring, it marks the beginning of the season. Aside from the great food, I've missed meeting people. That's what the Salone's about above all.