In tune with nature. Green Pea, the first sustainable Green Retail Park.
Add to bookmarks
Green Pea. A small legume chosen as a symbol of respect for the environment in Oscar Farinetti's latest venture, because it is round like the Earth and green, as our planet ought to be
Producing, consuming and living in tune with nature. An awareness and mantra on the lips of (almost) everyone at this time of confinement. It is the objective of every economic model, theorised today, based on a circular economy. Taken as read by every self-respecting think tank. But the doubt over whether any planning activities actually exist and whether these assertions are backed by a cultural and behavioural revolution remains. The fear is that it is just a case of clever but empty greenwashing. Sometimes, however, we have to believe in them. At least partly, of course. Because in the very Italian city of Turin, a man (backed up, obviously, by entire teams, companies and partners) has managed to effect a first "change of scene." Oscar Farinetti's Green Pea, the first eco-friendly Green Retail Park in the world, covers a 15,000 m² area designed to transform our approach to consumption under the banner of from duty to beauty. In practice, it is a building with all the characteristics of a natural organism, sustainable down to the last detail, which encompasses 66 shops, a museum, three places to eat, a swimming pool, a spa and a club dedicated to creative leisure.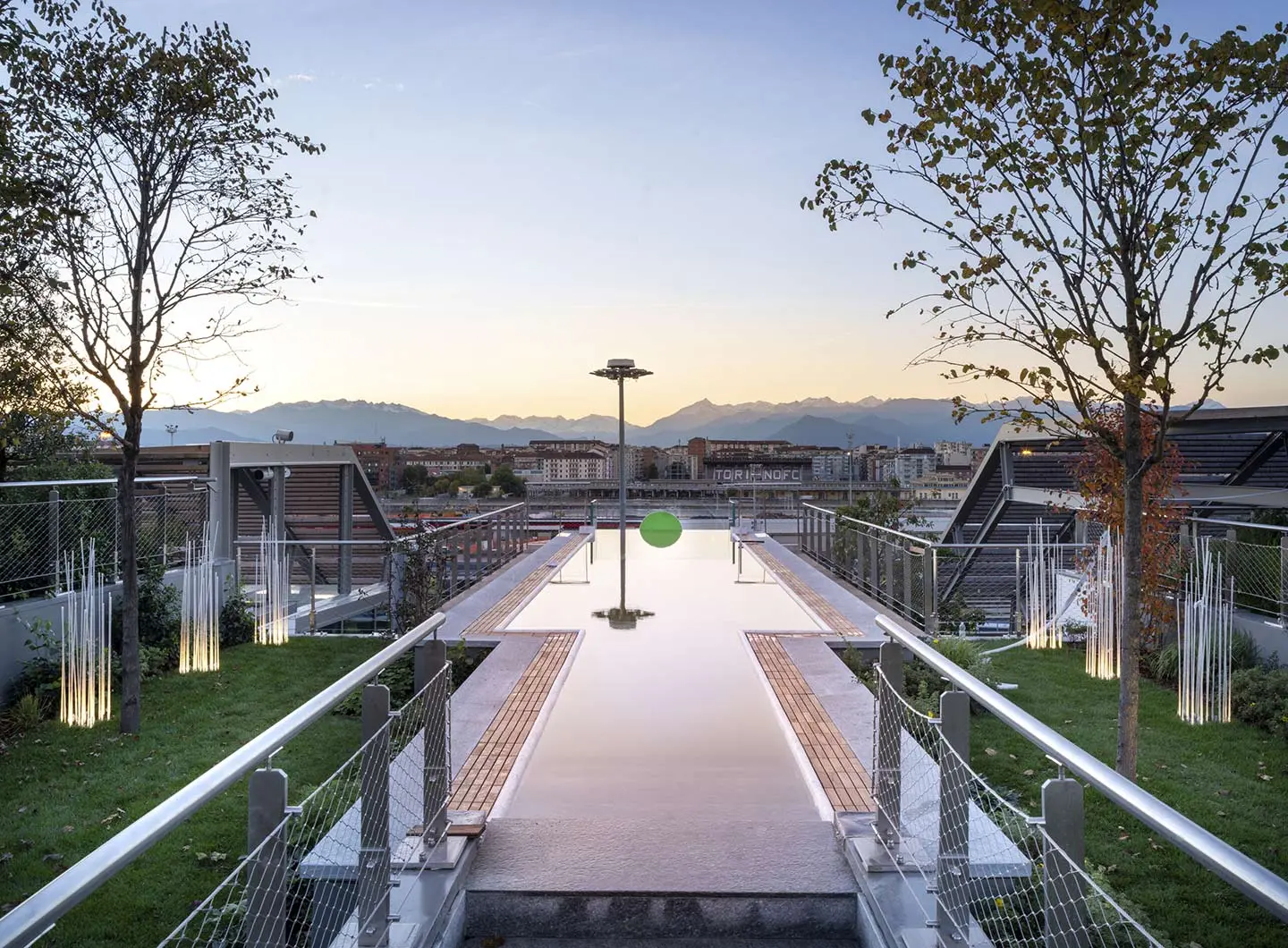 Given that change of any sort becomes more noticeable, communicable and shareable when it can boast its own very distinctive looks and style, the project developed by the architects Cristiana Catino of ACC and Carlo Grometto of Negozio Blu Architetti Associati was geared to creating a place that would inspire people to discover the world of sustainability, demonstrating its creativity, inclusivity and beauty. Farinetti believed that this was the only way citizens could be encouraged to take on board the issues around sustainability consciously and effectively and to put responsible consumption, recycling, renewable energies and biodiversity at the heart of their daily lives.
The Green Pea building therefore respects the environment because it is built with recyclable materials – steel, iron and glass – and can be completely disassembled; while the wood used for the exterior decoration has been recovered from two harmonious forests in the Val di Fiemme and Belluno areas, destroyed by Storm Vaia; the indoor flooring is made from reclaimed wood from the Cuneo valleys; the use of Airlite paint which turns the walls into natural air purifiers serves to cut air pollution by 88% and eliminate 99.9% of bacteria and it can breathe because it contains more than two thousand live trees and shrubs. The building's energy solutions are also cutting edge, fuelled by renewable sources that guarantee high efficiency and drive down CO2 emissions in the atmosphere. The building is powered by geothermic wells, photovoltaic and solar panels, and wind and kinetic energy-harnessing elements.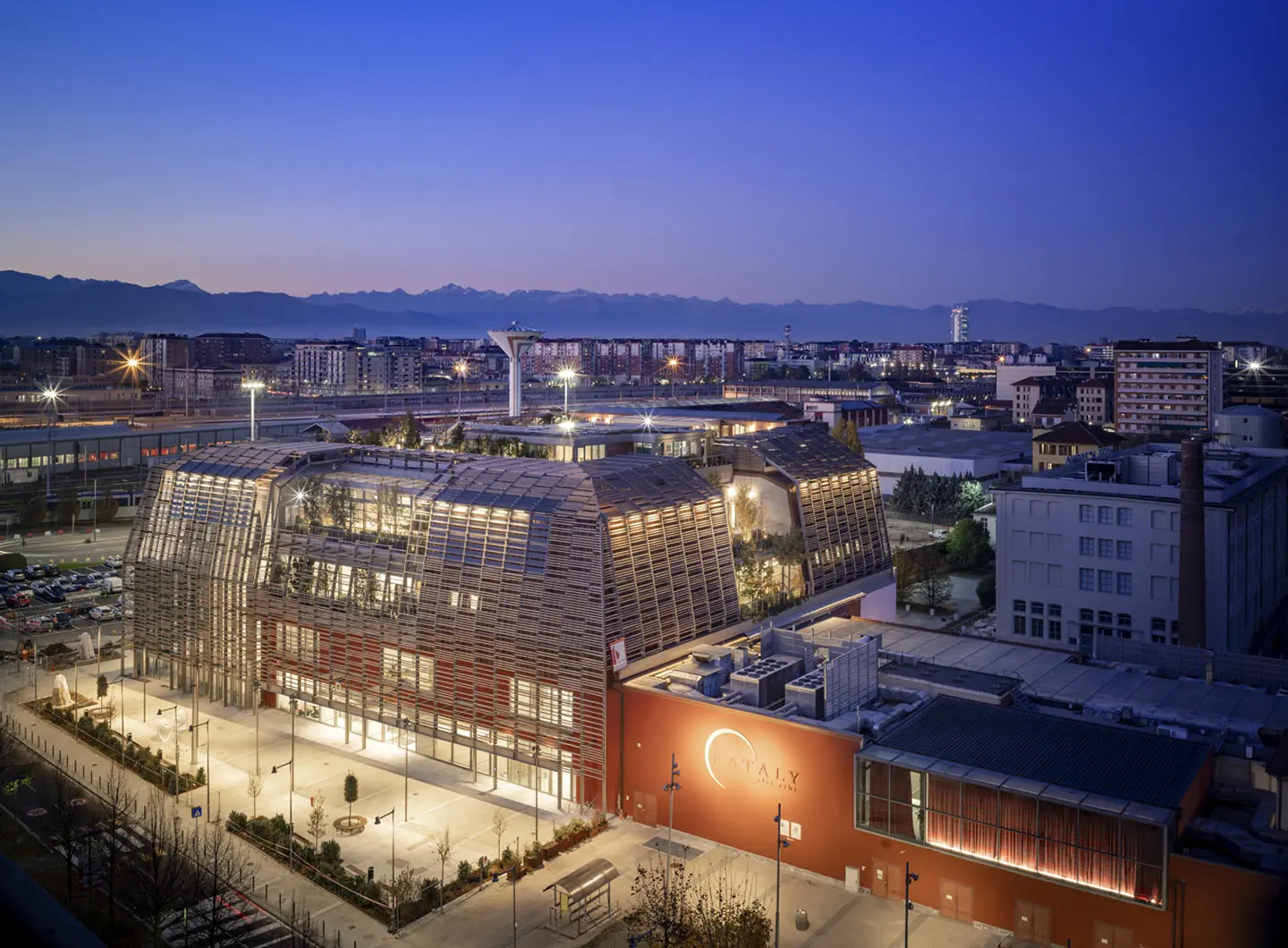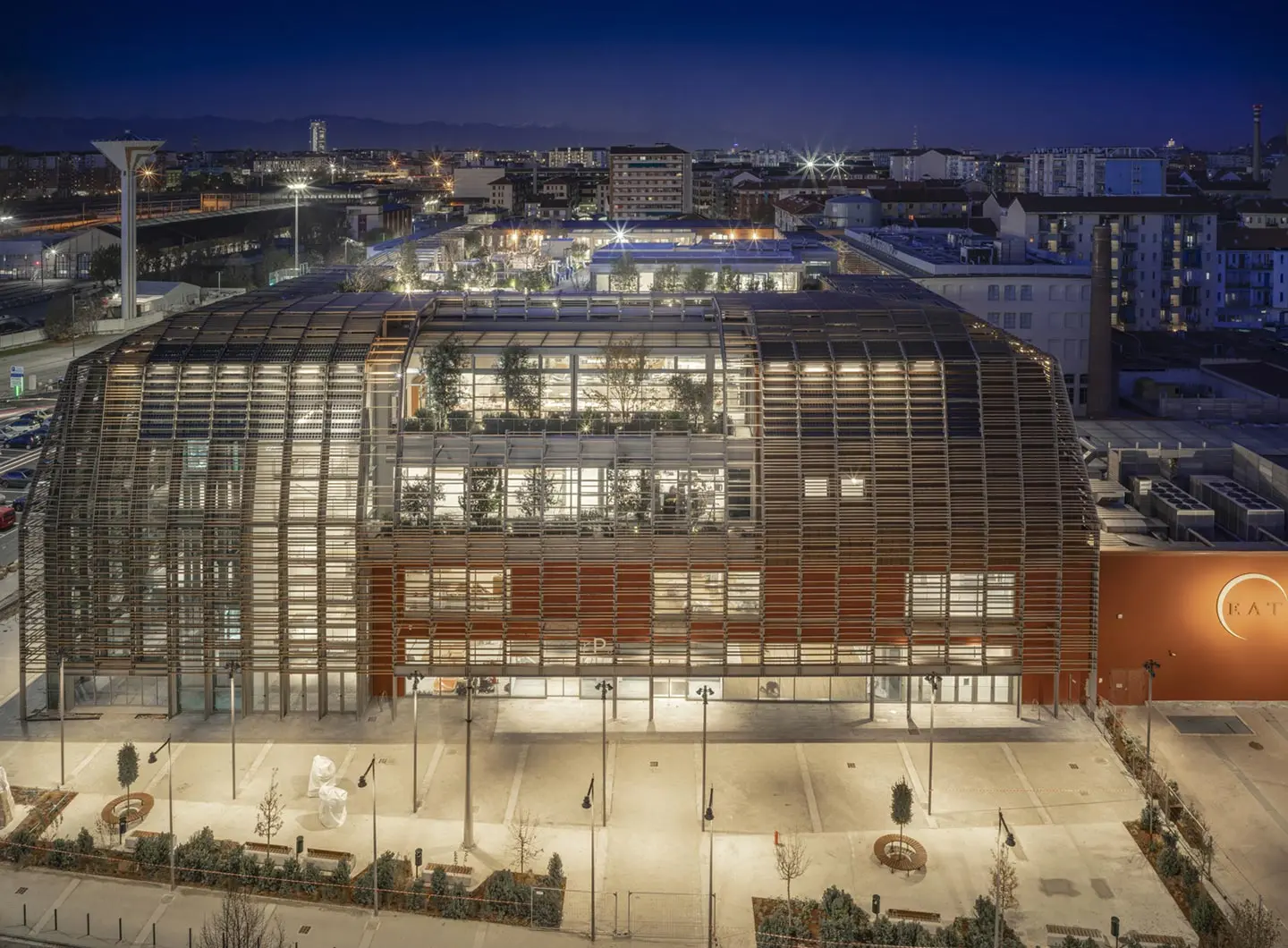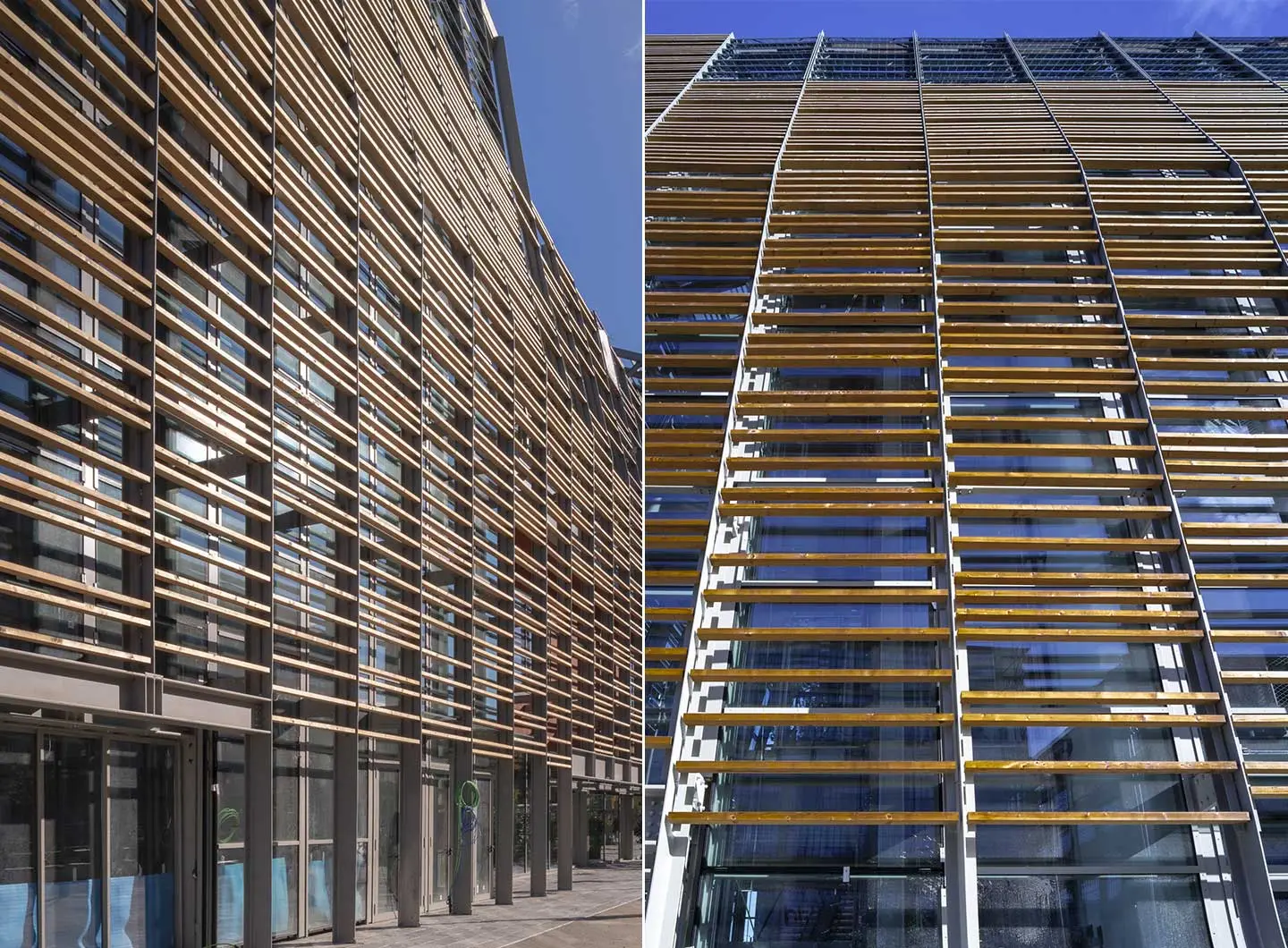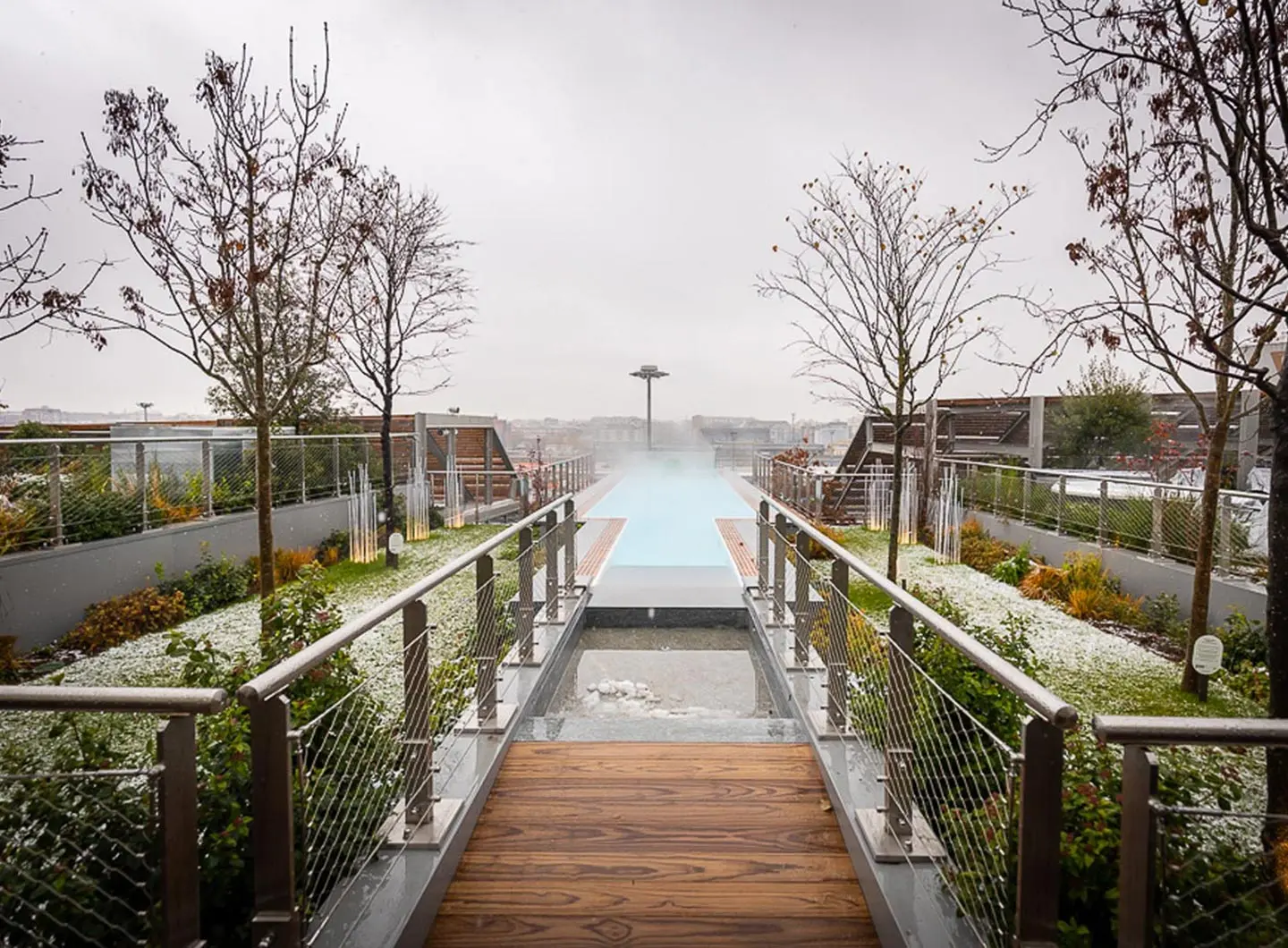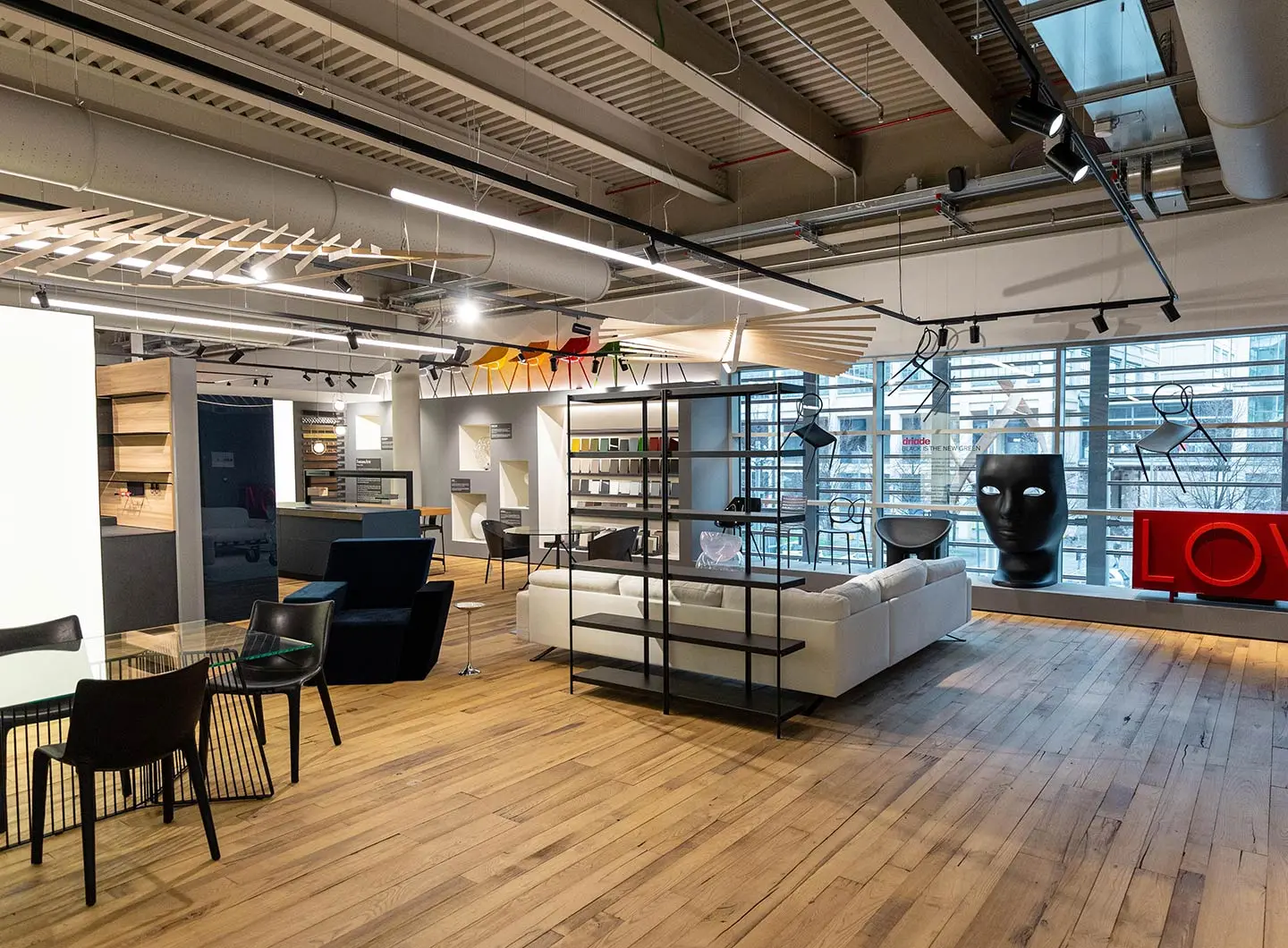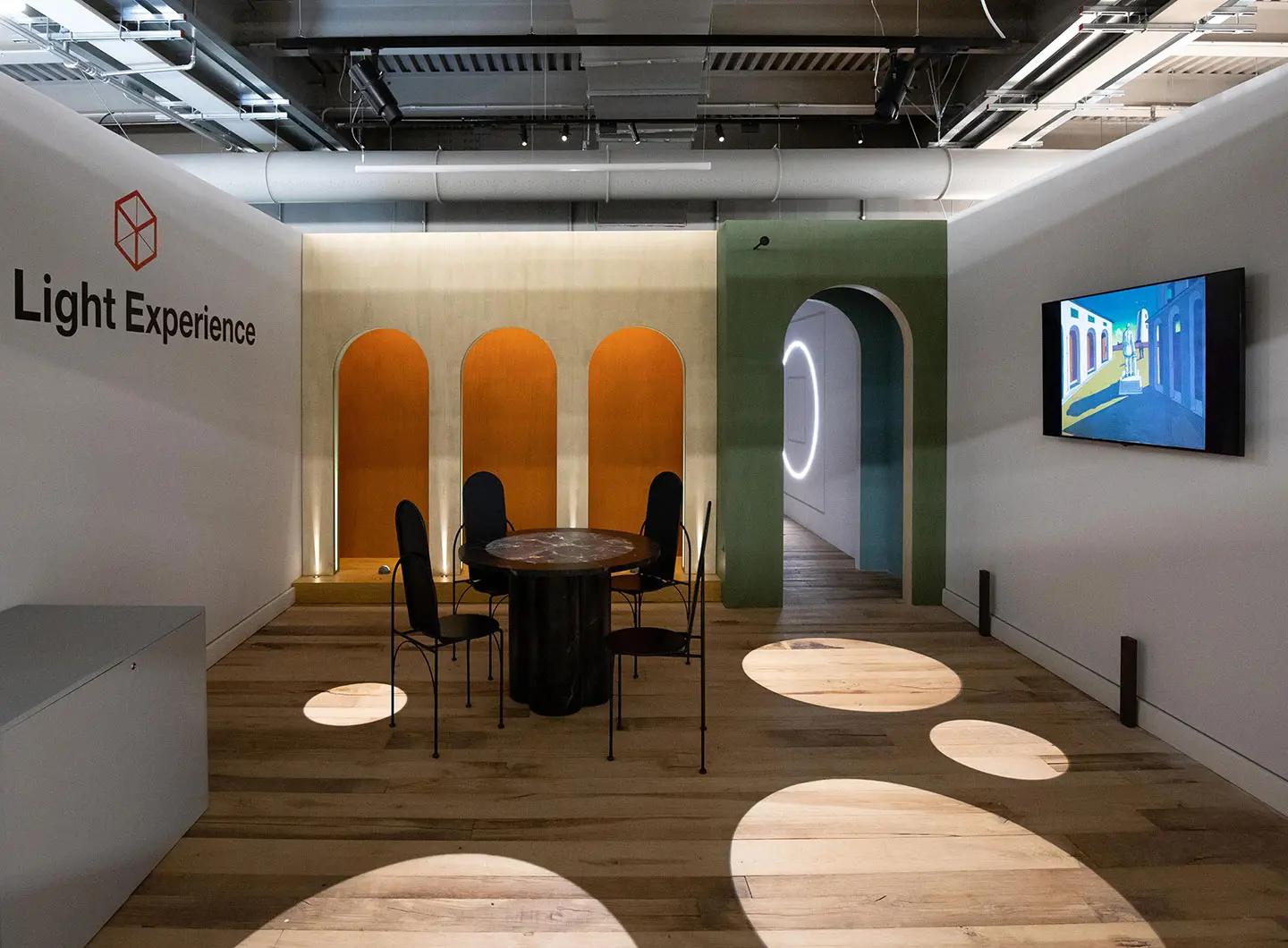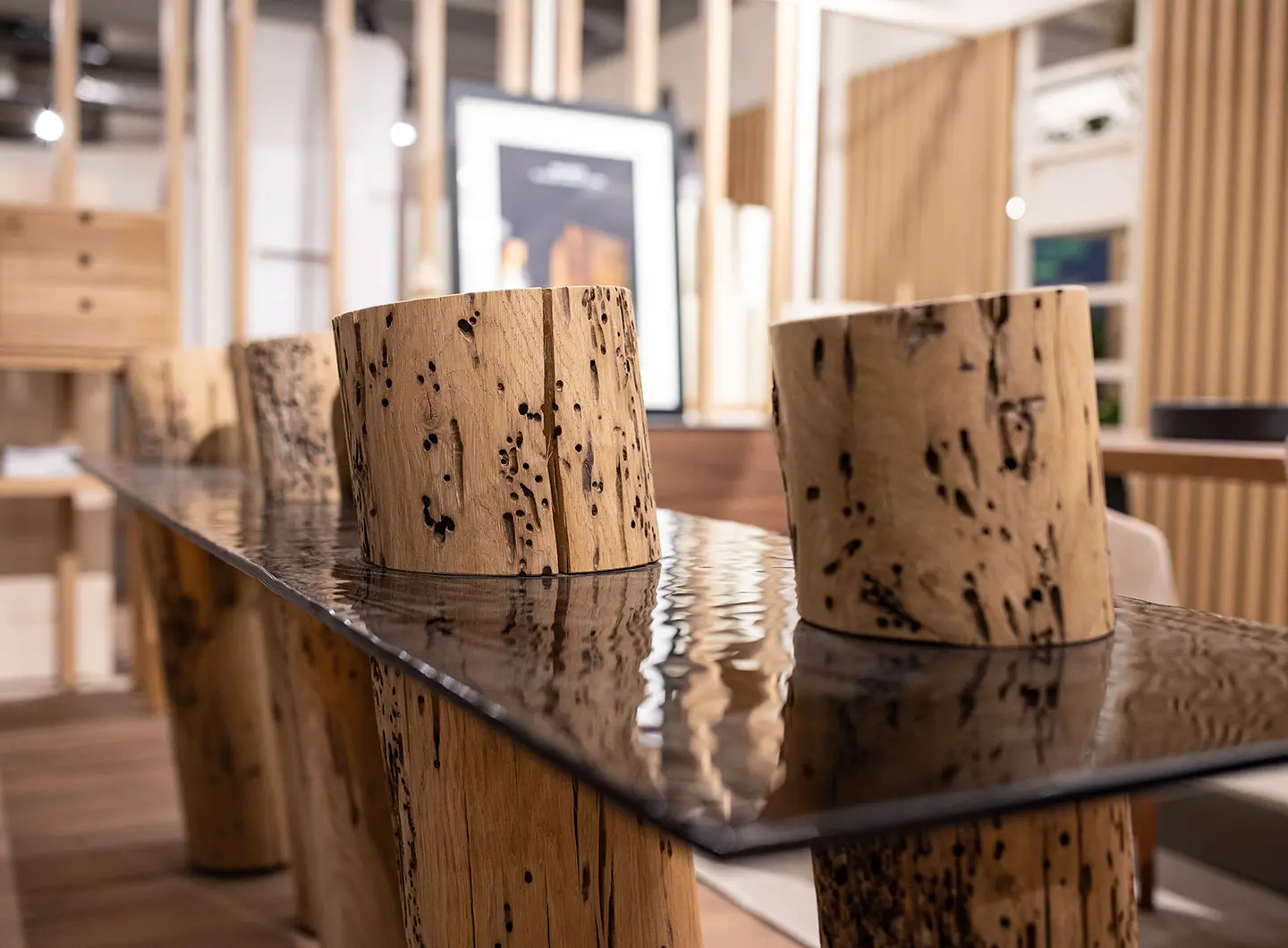 The objects on sale are beautiful, not to say very beautiful, durable, not to say everlasting, created in harmony with nature and designed to be used responsibly. Their selection took two years of travelling the length and breadth of Italy. From fashion to design, from engines to beauty, culture, and leisure, most of the goods are Made in Italy, produced by companies with markedly green credentials or ones that have embarked on this path with excellent results and about which every stage of the supply chain is known. There are four floors of shops, including the first which takes Home as its theme with more than 40 partners, including Whirlpool, Valcucine, Roda, Gervasoni, Riva 1920, Rubelli, Artemide, Driade and FontanaArte, for example. All the design pieces on sale guarantee minimal levels of formaldehyde emissions as per the strictest legislation; timber from forests with balanced harvesting/planting programmes; metals and glass created as scrupulously as possible, and plastic that is either biodegradable or recyclable once surplus to requirements. Green Pea has pledged to plant a new tree for every furnishing piece sold. The top floor is given over to creative leisure, with plenty of spaces for people to stop and think, chat, tickle their tastebuds, pamper their bodies, enjoy themselves, read, learn, make plans or, quite simply, do nothing. All in all, it is an all-Italian commercial experiment bound to catch on when it comes to creating lifestyles.
We have to admit that we really like this positive and optimistic approach to doing business because it is (perhaps) the only way to save human life on our planet.
Green Pea
Via Nizza, 230
10126 Turin