Super Fake collection by Bethan Laura Wood for cc-tapis
Add to bookmarks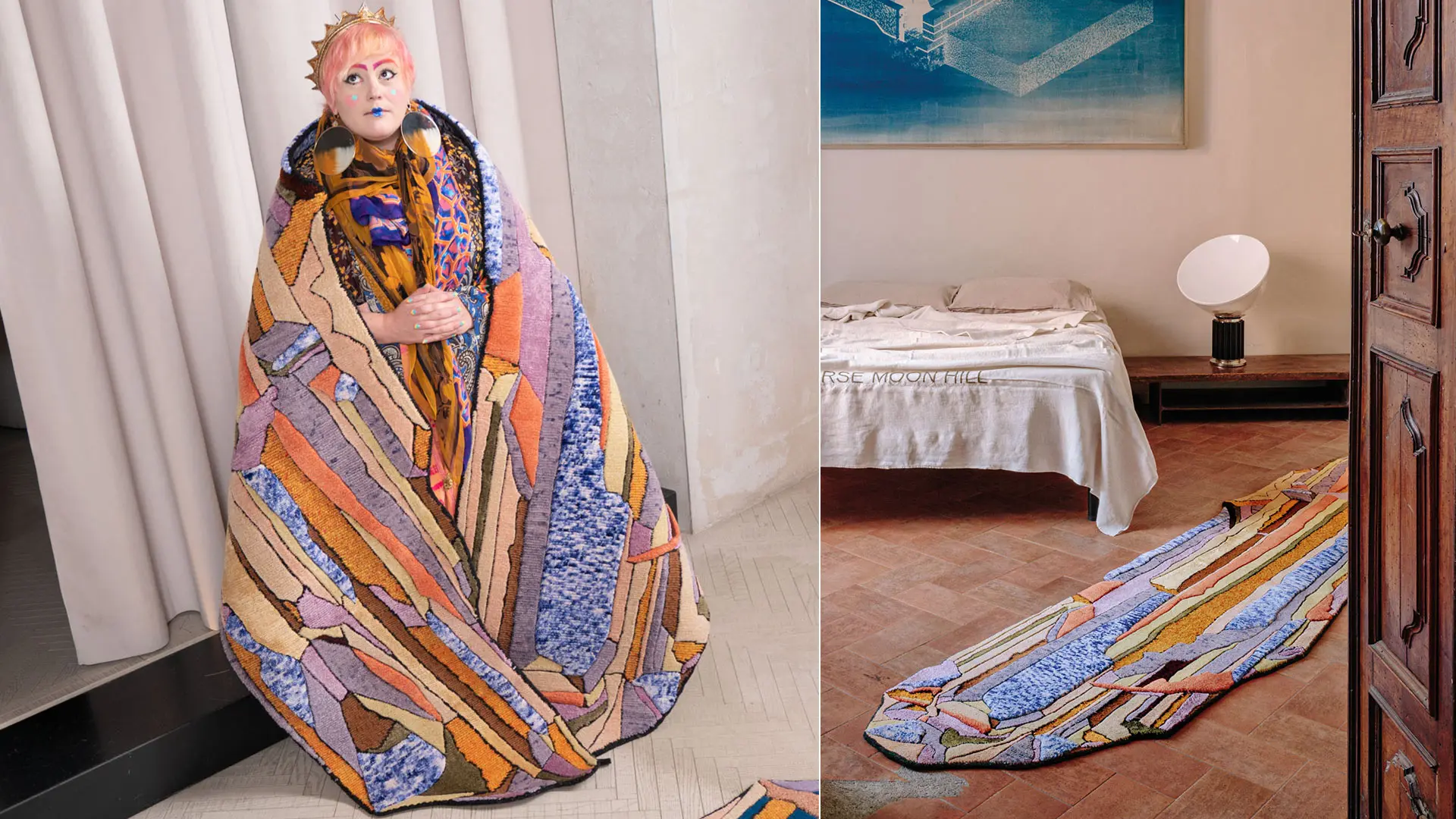 The Super Fake collection by Bethan Laura Wood for cc-tapis is a whirlwind of colours, abstract patterns and textural insets reminiscent of the frenetic dynamics of the contemporary world. 
The Super Fake collection in just a few words.
Super Fake rugs are a collection of rocks that explore the collision of the man-made with nature. Each is based on a different rock form, their surface patterns created through the organic build-up of sediment through time and a combination of materials under pressure. The new Hot Rocks Bubble channels warmer colour tones, developed from my travels as a designer around different parts of the world pre COVID-19. They act as a companion to the "moon rock" colours of the first collection whose tones were influenced by London, the city in which I am based. Super Fake rugs are part of a larger body of Super Fake works that include my laminate marquetry surfaces, which explore a city's obsession with creating illusions of nature and natural materials.
What were you trying to achieve?
I wanted to rework the natural "fake" patterns of my laminate marquetry furniture with cc-tapis and make rugs that use a variety of wonderful techniques that have been developed over centuries by Tibetan artisans to reinterpret the reworkings by "hand" and not by "machine." I was also interested in using the rock as a reference for exploring the post Instagram and Snapchat world, in which the fleeting two-dimensional image, collides with a physical and tactile reality, the hyper- and super-fake spill into our daily lives.
In this project, was the creative concept the most important thing, from which everything else derived?
With my first pieces for cc-tapis (moon rock colourway) I really wanted to make something that allowed me to play with many different types of knotting and dyeing. I was fascinated to see how my patterns could be reinterpreted by the skilled hands of the cc-tapis craftsmen and women. In this second experience with them, turning the rug into "hot rock," I was always fascinated by how different things can appear when you change the colour group, I was interested to see what happens when you change the very "cool" colours of the moon rocks into these hotter, more vibrant tones.
What kind of relationship grew up between you and the product?
I really love working with cc-tapis, they are such fun to work with. It was so exciting to explore these themes with them and to see how interpreting their specialities and techniques into hand knotting would affect this body of drawings.
How/where do you see this product in 10 years' time?
The beauty of cc-tapis products is that they are made to such a high quality, designed to last and give great enjoyment for many years to come. I hope that in 10 years' time these pieces will still bring a celebration of colour into people's homes.