Shopping online: getting left behind is forbidden for furnishings
Add to bookmarks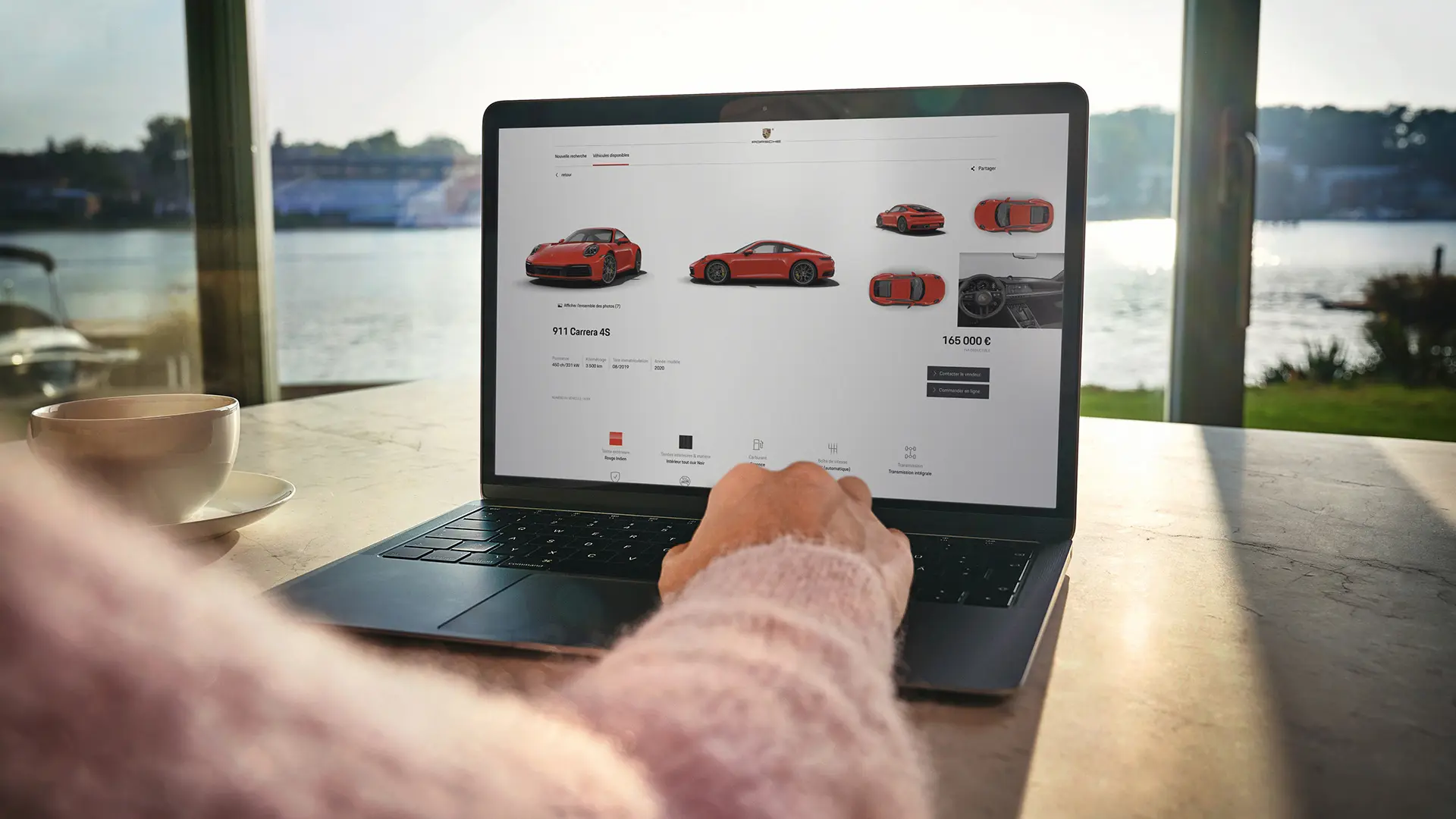 With a foot pressed firmly on the accelerator thanks to the pandemic, the race towards e-commerce is underway, even for a sector much associated with in-person purchasing
Microsoft, Zara, H&M, not to mention Starbucks, Eataly and Habitat are just some of the brands that have recently announced the definitive closure of a large number of high street shops in Italy and around the globe. A choice that, if in some cases is regrettably due to long periods of inactivity during the pandemic, for others it does not necessarily signal a crisis. Most of these brands, in fact, do not describe it as a downturn, but as a strategic move to put e-commerce at the forefront of their business in response to expressed customer preferences.
In the furnishings sector, the trend is striking. The health emergency has not dampened the desire or need to buy furniture. On the contrary, with the transformation of the home into a place to work, study and leisure time, the industry has also been stimulated in terms of profits. But the positive performance recorded by some is mainly thanks to online sales channels, which replaced the in-store shopping experience in the most critical months. Just think that online retail giant Wayfair, which was operating at a loss in 2019, reported sales of over $14 billion in 2020, up 55% on the previous year.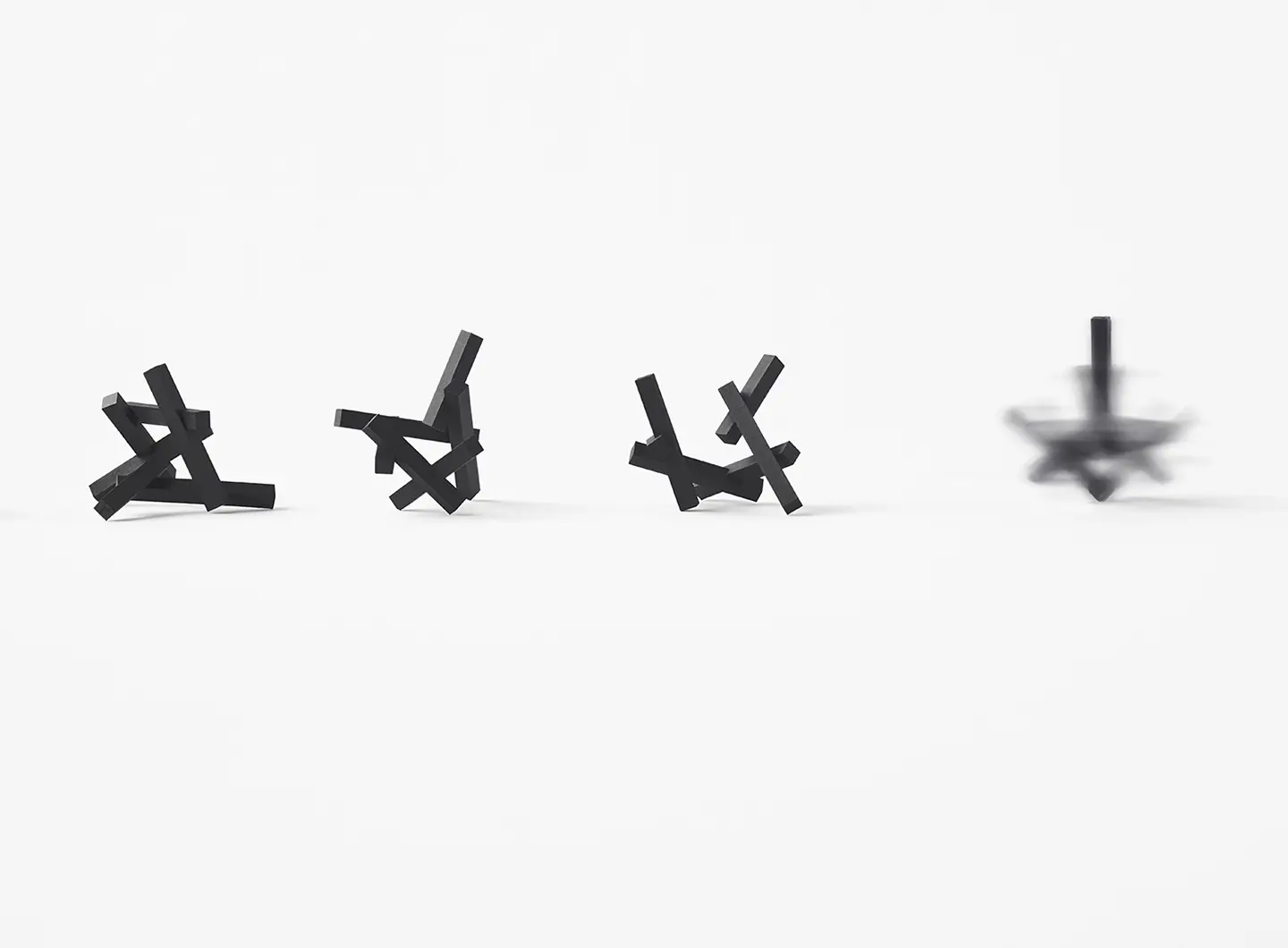 According to ThinkWithGoogle, by 2024 53% of the revenue generated by retail will go to those who provide an online service. And in more advanced markets, such as the UK and US, this will increase to two-thirds of revenue. Being prepared will be crucial. As those few who were ready at the beginning of 2020 to focus on online business while physical shops were closed by restrictive measures can testify.
Natuzzi, for example, announced the launch of its platform on the Italian, Spanish and English markets in February 2020. "Today, the first point of contact with a brand is almost always online, even in a rather traditional sector such as furniture," Pasquale Junior Natuzzi declared at the time, as news about a 'virus from China' began creeping onto the pages of newspapers. "In a rapidly evolving landscape, Natuzzi Italia's new digital experience will contribute to the success of the brand." And evaluating its 12-month performance, Natuzzi Italia confirms that the platform is growing.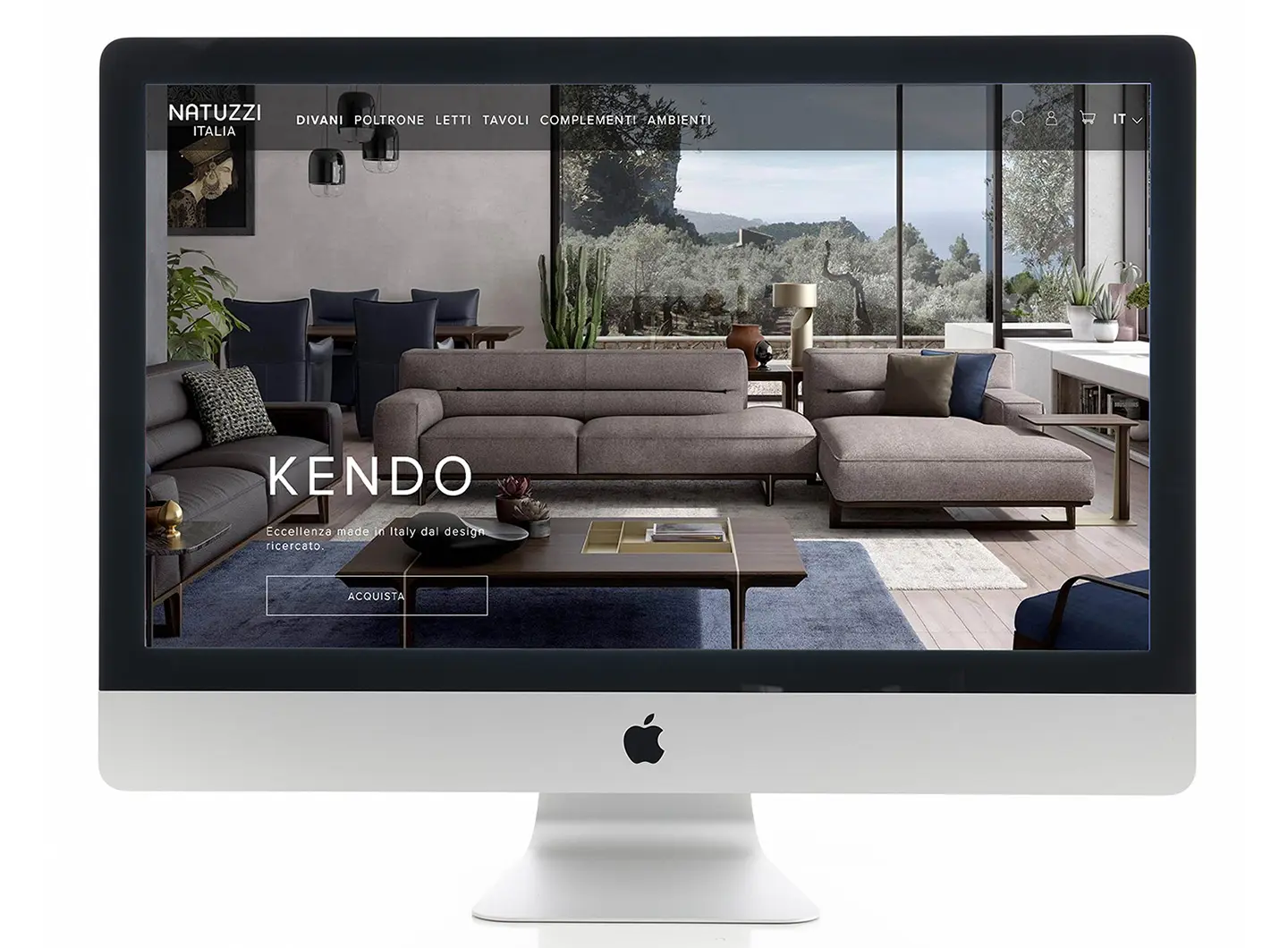 In November, Molteni&C, which had already joined the 1stDibs marketplace, also announced the launch of its e-commerce platform for the US market as a first step towards expanding to other countries.The trend has affected furnishings as well as other sectors involving in-person shopping. In the automotive sector, for example, Porsche unveiled its e-commerce channel for new and used cars in May 2020.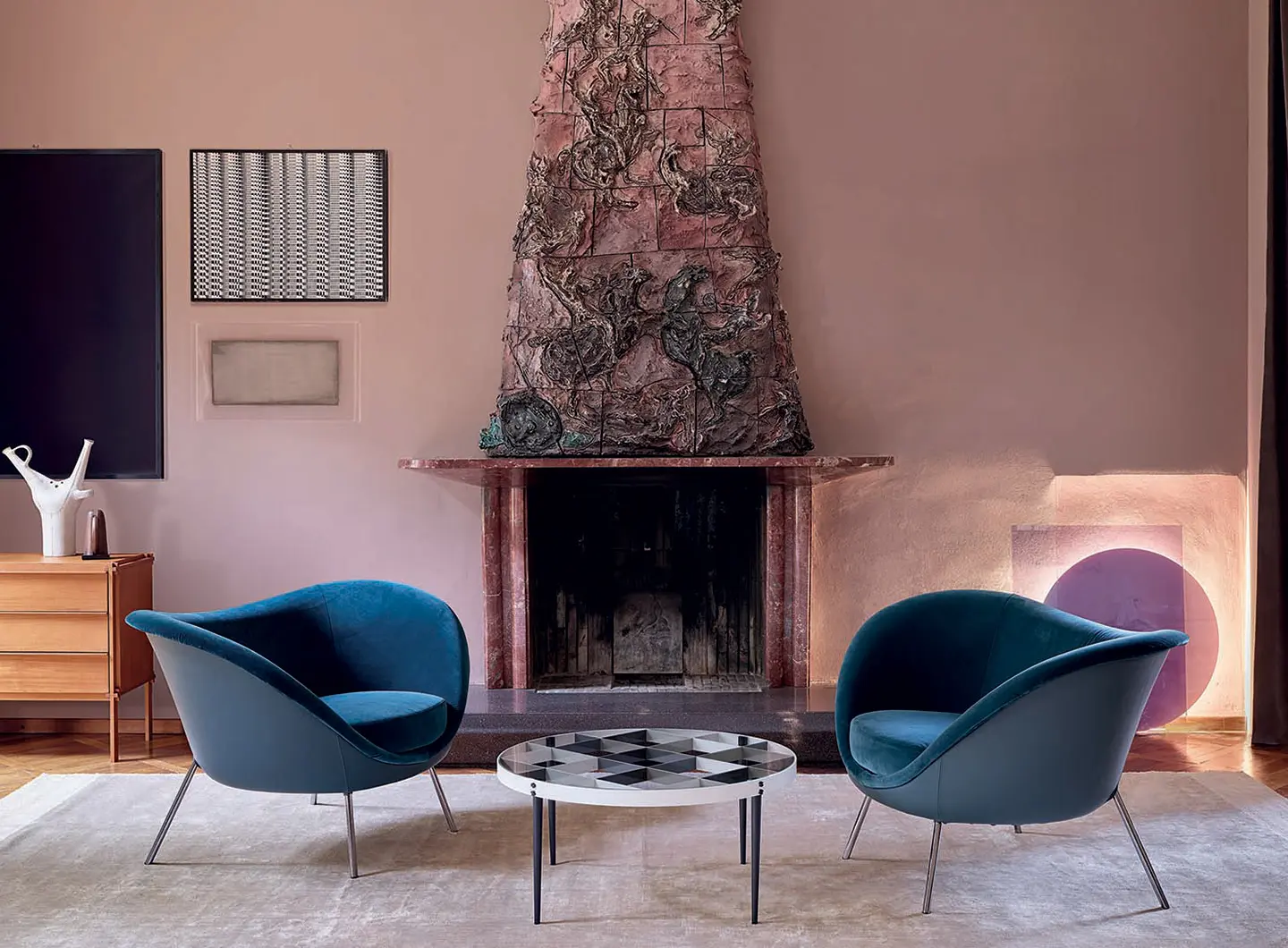 A host of others have made their debut in recent weeks. These include Fornasetti, which offers an online shopping experience intertwined with the history and values of the Atelier. In the brand new "Nendo House", customers can also access exclusive proposals. Foremost among these is the "random-top" spinning top: the Japanese studio – twice present at the Salone Satellite – uses computational design to play with weights and asymmetries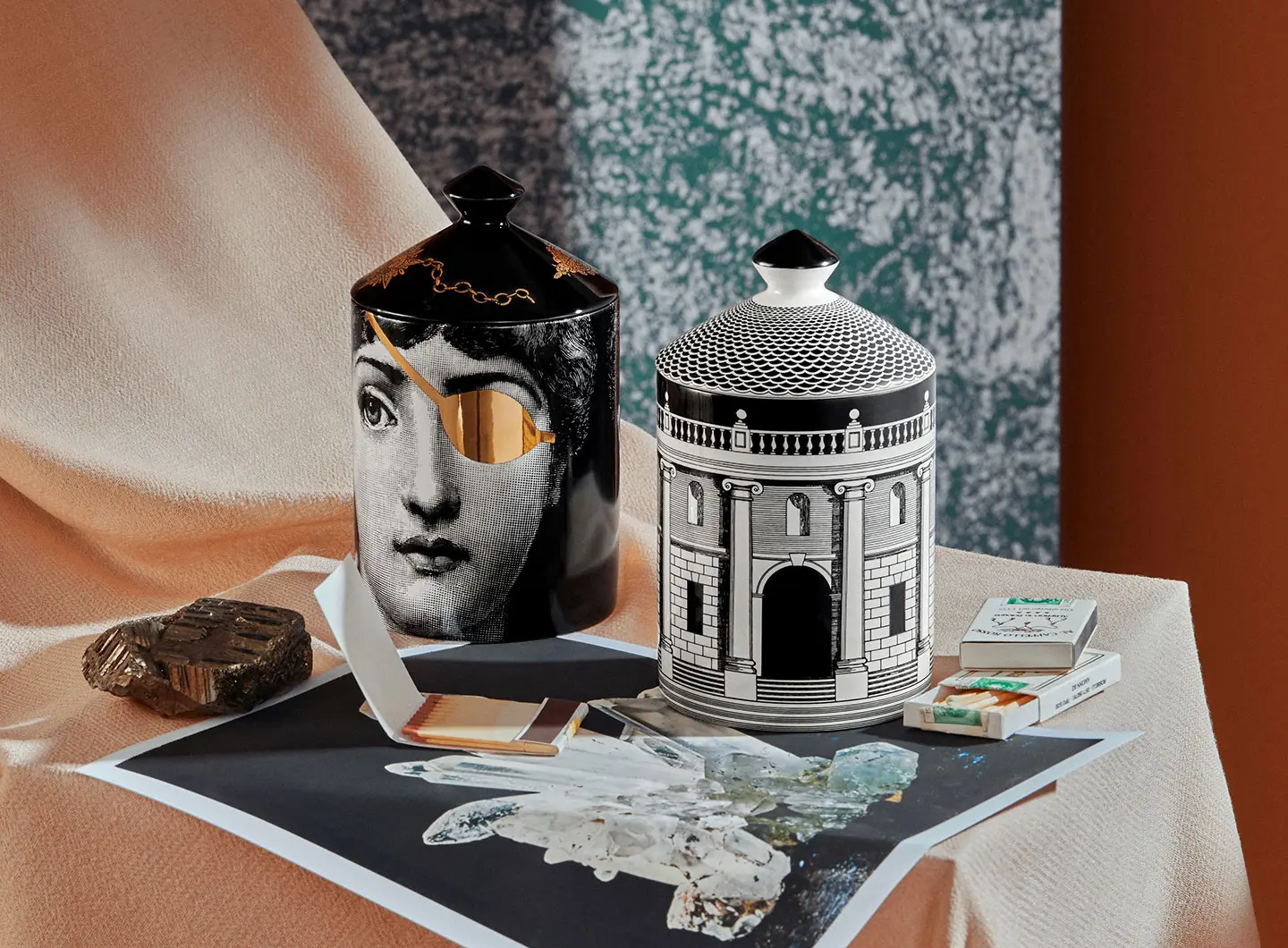 But the response from more local businesses has also rung loud, such as Milan's famous Spotti, which in March 2021 unveiled its new website with a section dedicated to e-commerce. "The past year has certainly been demanding," Mauro Spotti tells us, "and inevitably the shop, as a physical location, has also suffered from the lack of events such as the Salone and Design Week, which bring a foreign client base to Milan [...] But it has also made us reflect on the importance of being able to reach people by other means." Spotti's approach was to integrate the online shopping experience with the presentation of its added value, i.e. the careful selection and research of design pieces, combined with consultancy services.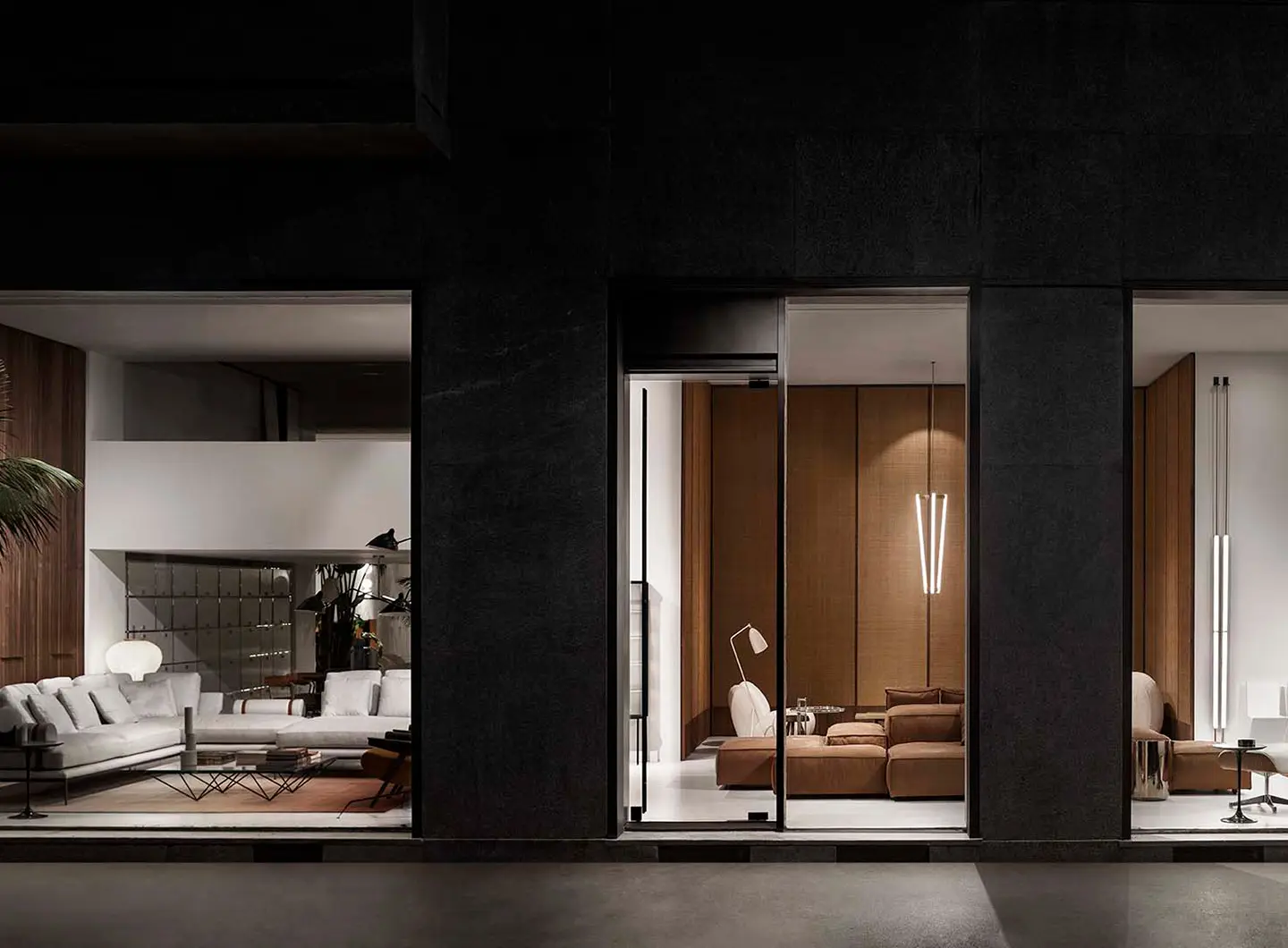 If the first aim is to have an inviting and functional online store, the second is to ensure that the customer can be easily guided through the process of making an informed choice. In the case of furnishings, this cannot be divorced from the possibility of contacting consultants and designers, viewing samples or taking a tour of showrooms. It will also be important to offer efficient customer care, so that customers do not feel that they have been left to their own devices, as well as to guarantee a payment, delivery and return process that will reassure and encourage even those who are hesitant about buying online.The more 'courageous' will be able to venture into an uncharted territory of hybrid online/offline shopping, something those with a more pioneering spirit are currently exploring.
Burberry's new shop in Shenzhen is a step forward in the fashion world: it combines the by now familiar practice of displaying QR codes on products to unlock exclusive content with technology integrated with WeChat (the Chinese equivalent of Whatsapp). The app can be used to book tables at the café, access personal-stylist advice, fitting rooms and even have the clothes you want to try on be brought to you. The app also provides a personalised playlist to listen to in the background.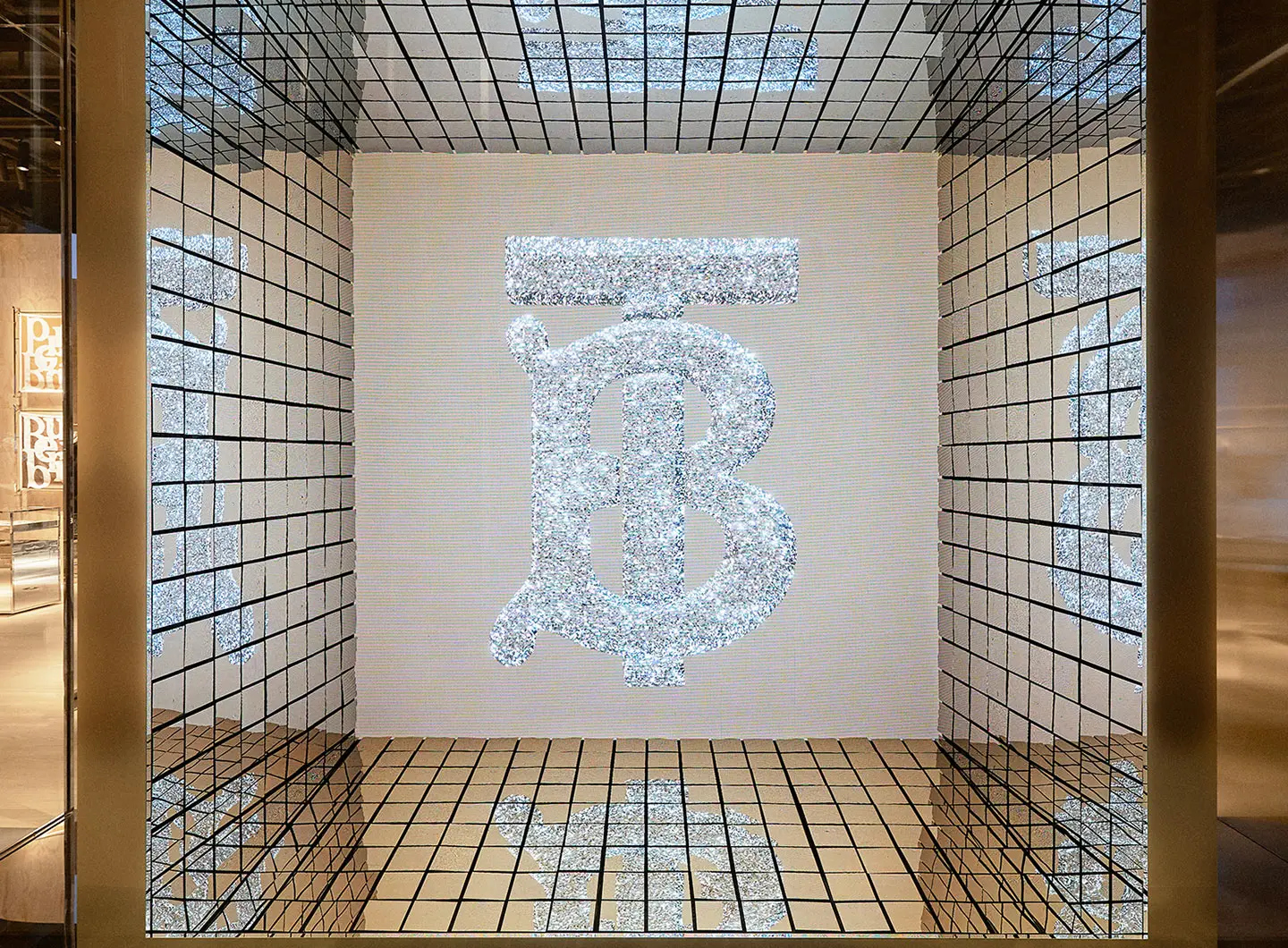 Some have brilliantly experimented with the concept of a self-service shop for online purchases, such as the project by Fyra and Motley for Posti, Finland's leading logistics company. The location in the centre of Helsinki houses 600 lockers that form the backdrop for a whole series of spaces set up to try on products, make returns and recycle packaging materials.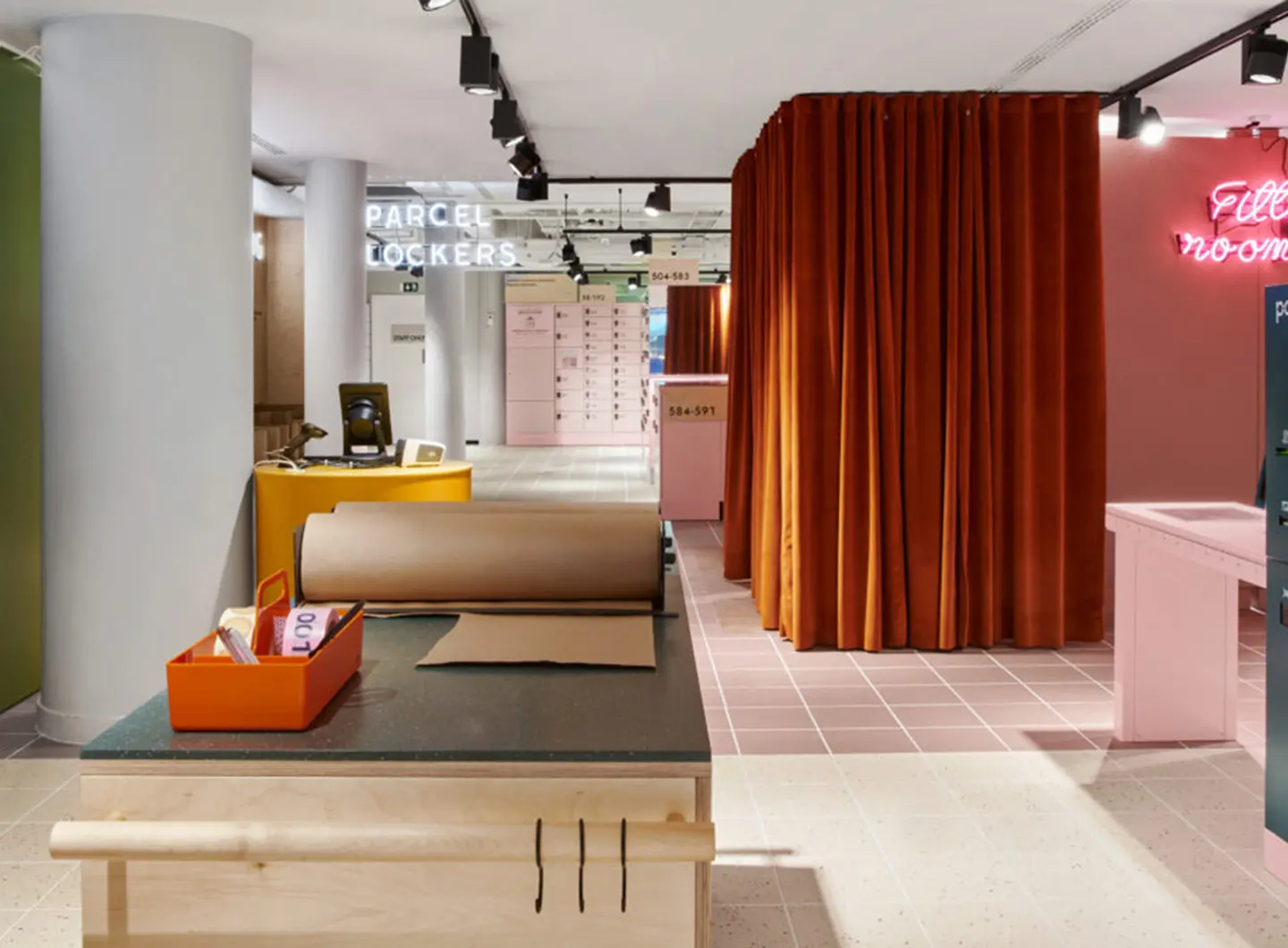 Fintech online payments company Klarna, meanwhile, has worked to transform the mailbox into a "Modular Mailbox". The platform, powered by artificial intelligence, is made up of various modules, including one to accommodate parcels being delivered and returned, one to store items to be shared with the local community, and a 3D printer to produce small products and spare parts.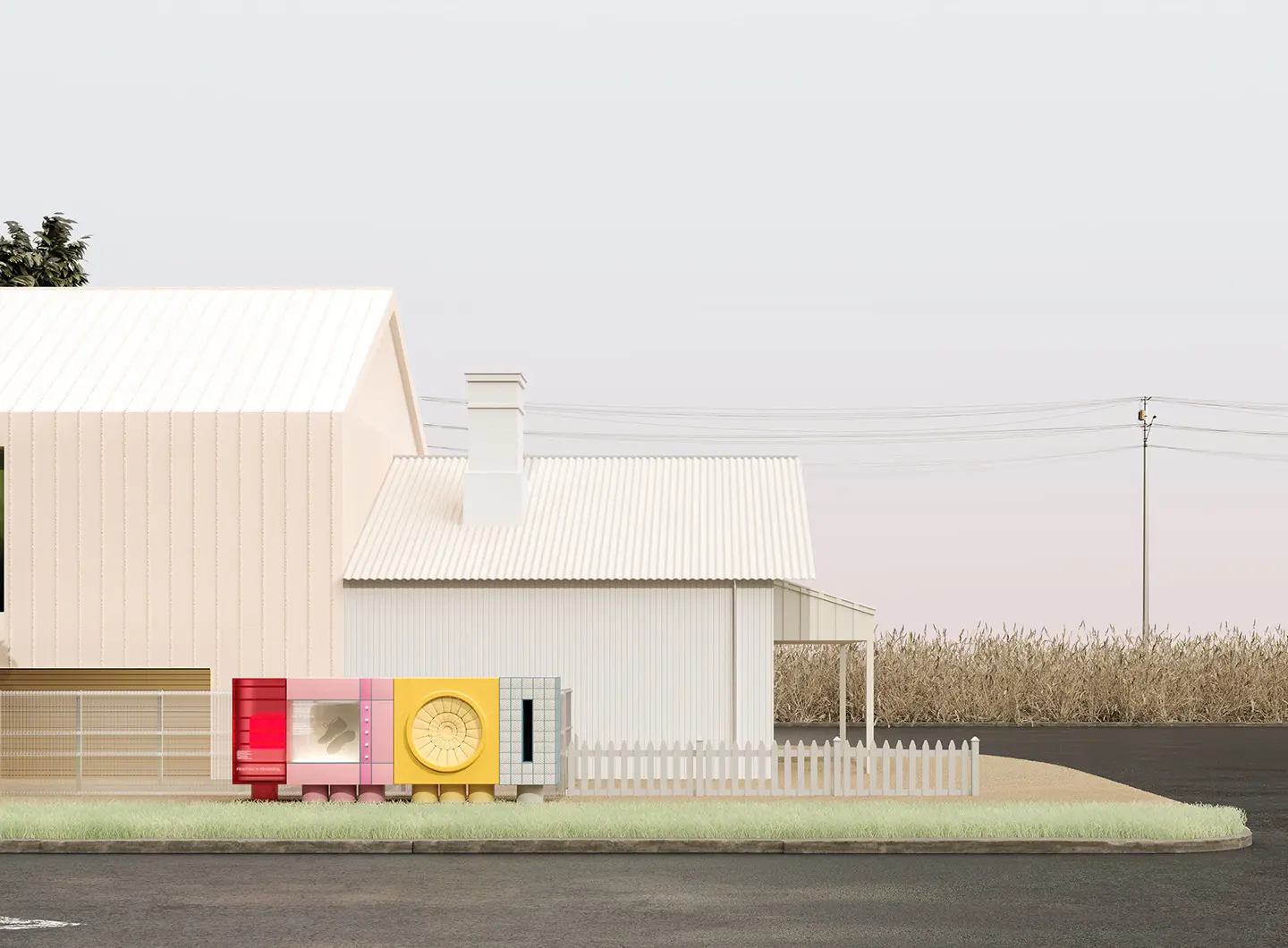 Finally, to return to the high streets we started out with, we cannot fail to mention the project – still in its experimental phase – Streetify, launched in some countries at the end of March 2020. Users of the app can choose the street they wish to virtually walk down and enter online shops to make purchases, taking advantage of discounts, promotions and cashback offers. To make the experience as realistic as possible, the lights come on if it's dark outside and, in the event of a downpour, it also rains in the digital version.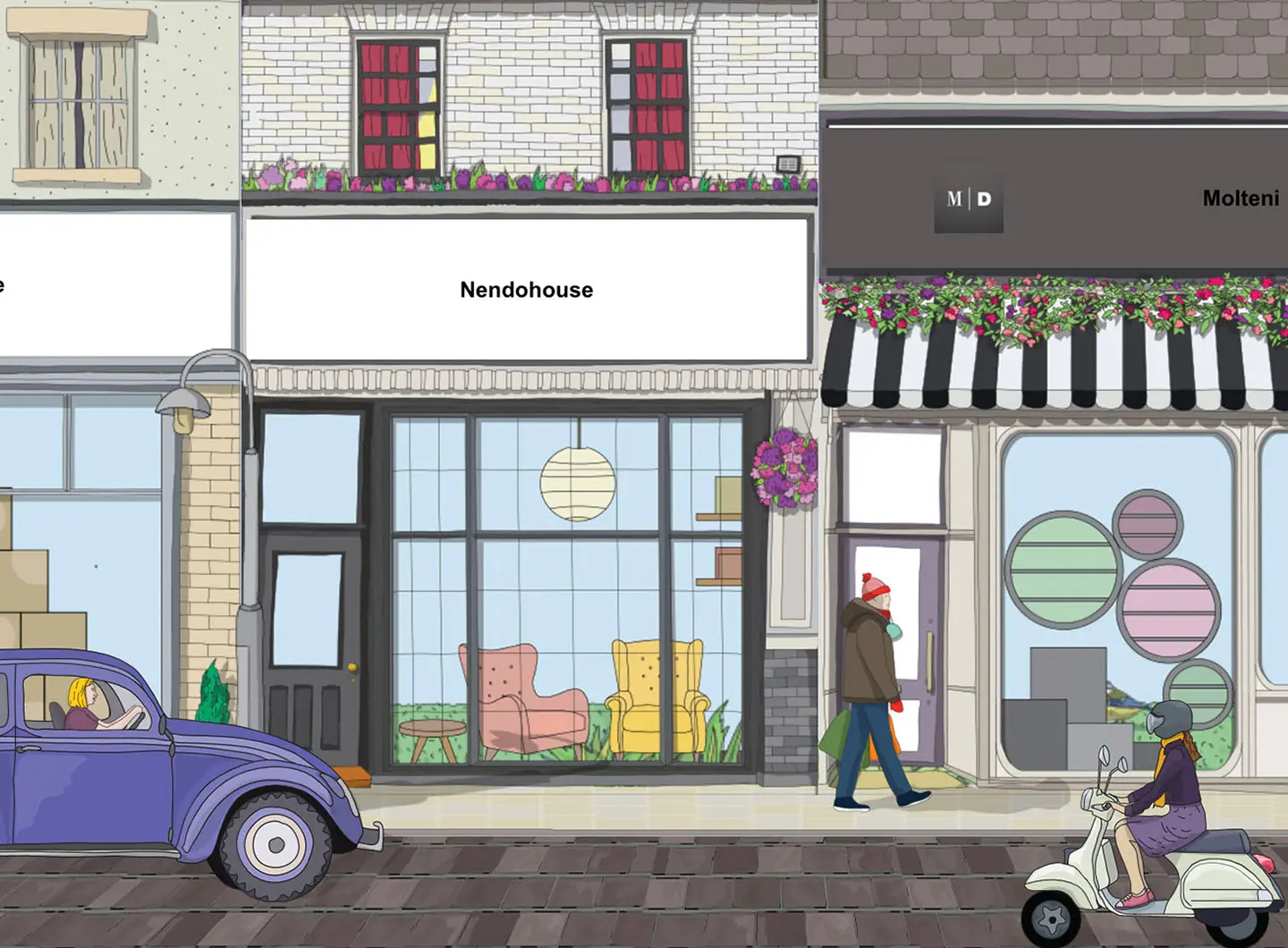 Too much? Maybe. But this is the direction we are heading in, each at our own pace and without compromising our identity.