From patents to green architecture. Summer books to surprise and entertain us
Add to bookmarks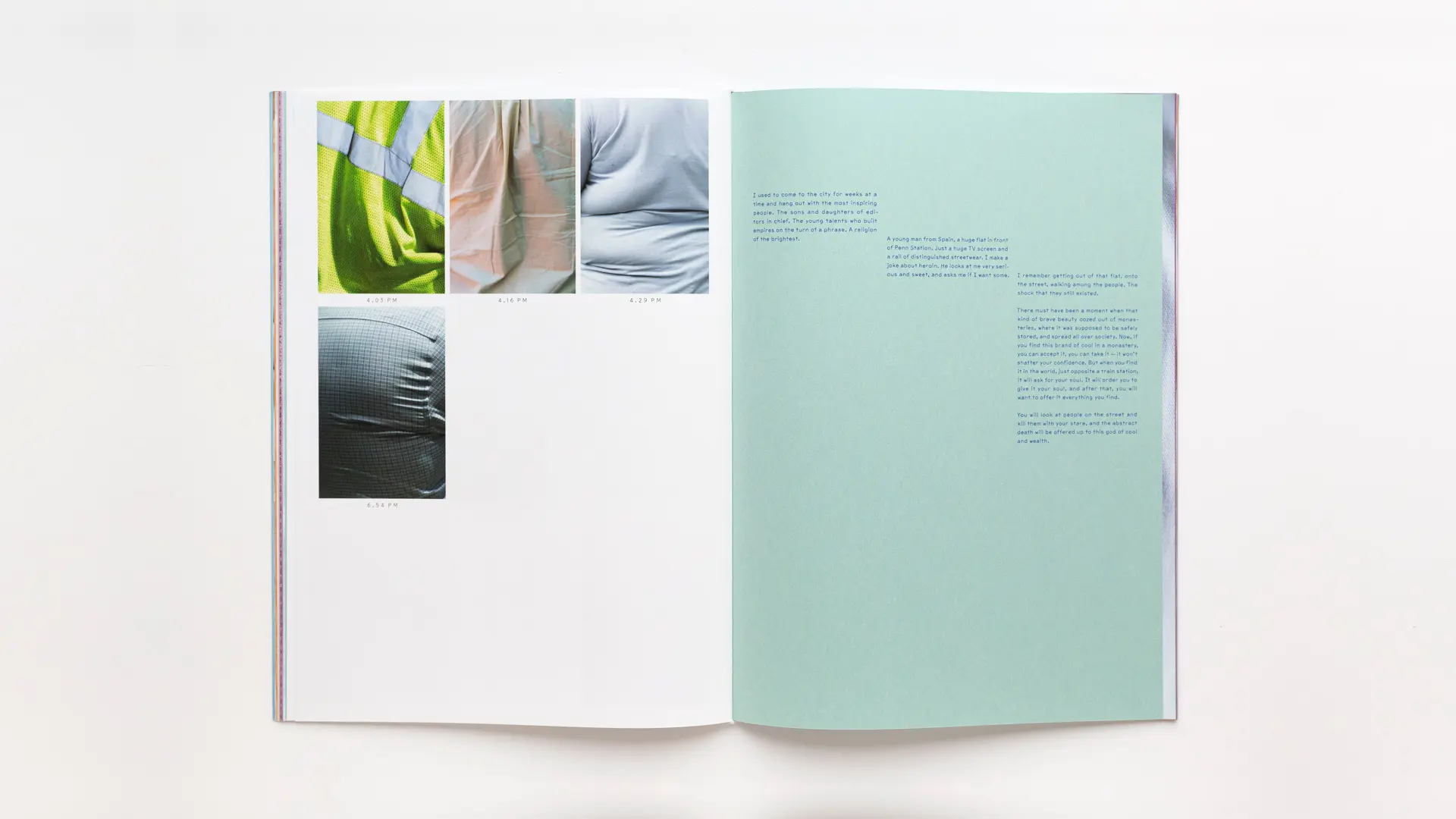 What better time than the summer to dip into a good book? We've trawled through the mass of new and old editions and come up with some titles that seemed particularly intriguing!
"Diffused light, splendour. Summer is essential and forces every soul to happiness," said André Gide. The happiness, too, of reading a book, because summer is synonymous with relaxation, rest, reflection and free time. Happy reading!
Cartographies: New York, 10am-7pm (Humboldt Books), a series of macro-photographic shots of the clothes of passers-by in the streets of Manhattan. They are snapshots of daily life, amid the folds and stains, cartographies of people's journeys. Laid out in newspaper format, the pages bound with a rubber band, this small book alternates original photographs with details enlarged to take up a full page.
The central spread features a chronological index of the images, referencing the subtitle New York, 10 am–7 pm, indicating the precise time at which Louis De Belle (born in Milan 1988, with studios at the Milan Polytechnic and the Bauhaus - Universität Weimar) took the many photos. A memento vivere between the lines, on the repetitiveness of everyday actions. Fragments of Francesco Pacifico's text, written within a New York setting, are scattered amongst the images.
For those who thought they knew New York like the back of their hands.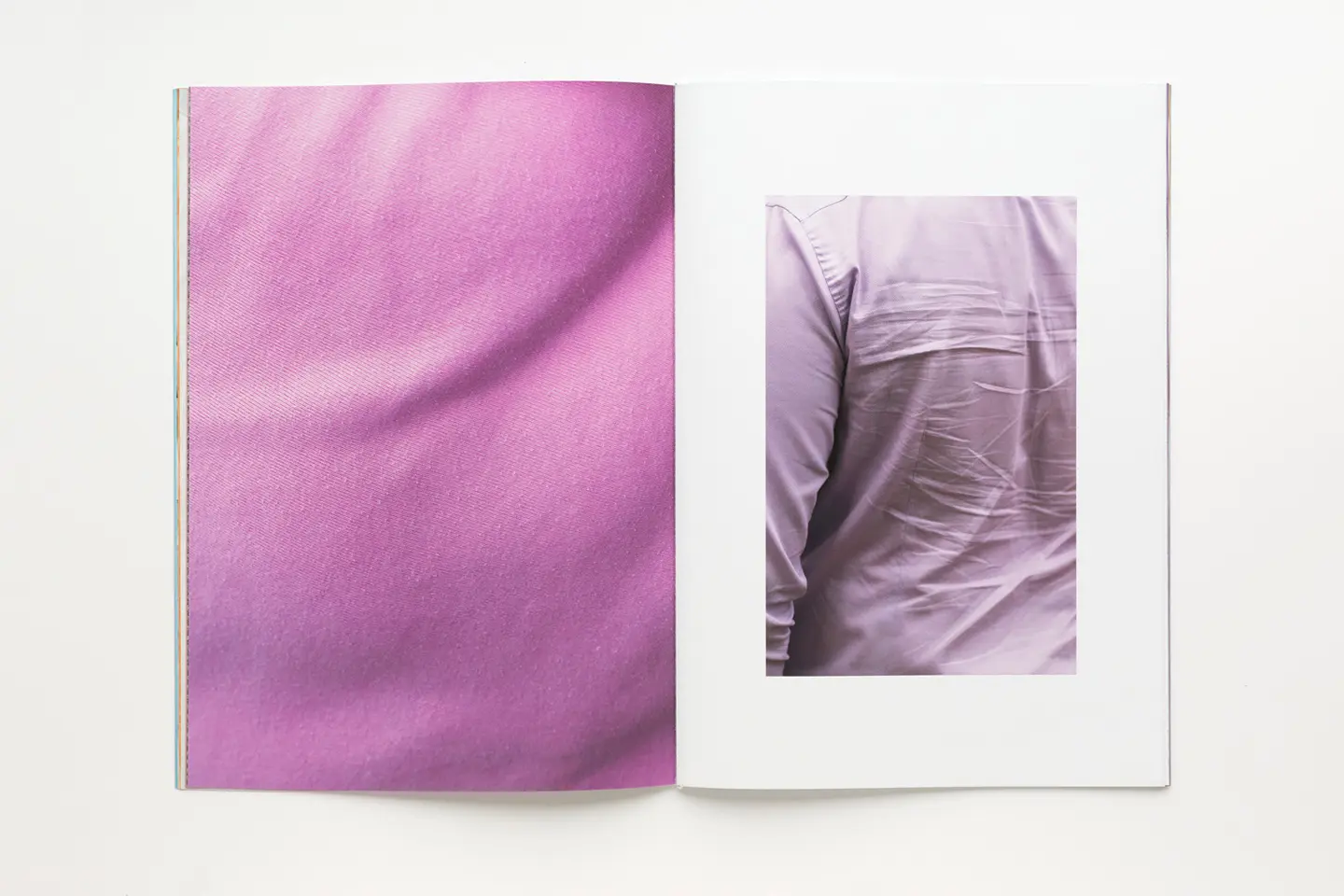 A book that has already become a benchmark guide for those nostalgic about the Tokyo of yore.
Illustrated by Mateusz Urbanowicz, Polish by birth, but resident in the Japanese capital for many years, with experience in cartoons, illustrations, animation and video, Botteghe di Tokyo [Tokyo Storefronts] (L'ippocampo) is a deliberate attempt to draw attention to these historic buildings, survivors of the vertiginous urbanisation of the city. A selection of shops, depicted in watercolour, "because they bring a particular colour and character to the streets of Tokyo."
As we make our way through five different districts, among the more than 50 shops illustrated, are one that has been selling chiyogami papers, hand-painted with traditional Japanese motifs; a biscuit shop with stunning eaves; a Thirties tempura factory and the now-demolished Yamane butcher's shop of the same period, famous even among tourists for its meat croquettes.
The perfect book for those nostalgic about times gone by.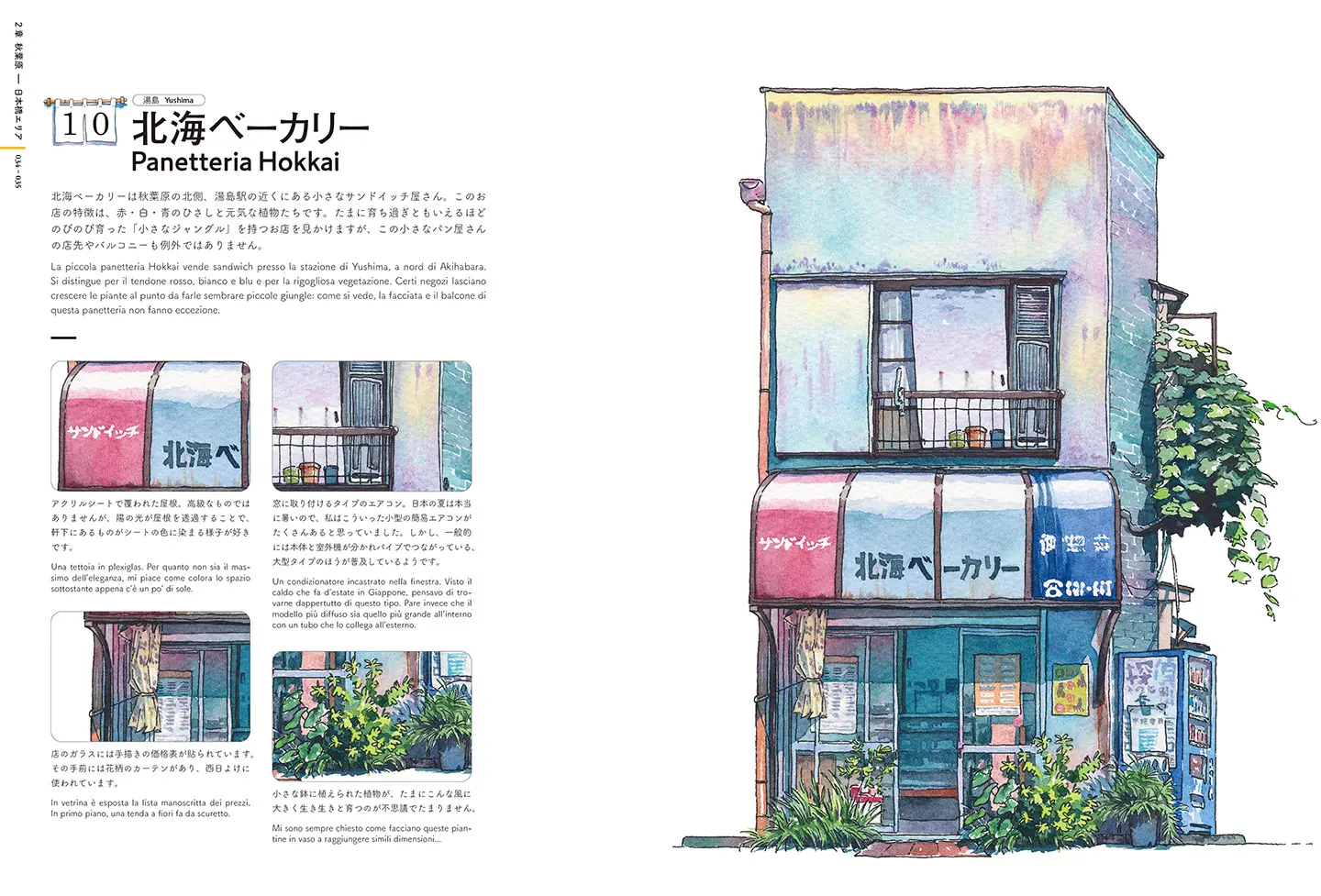 If it takes wood to make a table, the same goes for a piano. It was precisely on a sheet of plywood that at the age of ten, Paolo Fazioli, the creator of the company of the same name, drew 88 black and white keys so that he could play in his imagination.
As the title shows, Dal Sogno al Suono [From Dream to Sound] (Rizzoli), Fazioli has surpassed his own dream. As well as a diploma from the Conservatoire in Pescara, he has a degree in Engineering, a magic combination that has allowed him to encapsulate perfect sounds within the instrument. "Our dream had to be bright, cheerful, expressive, full of colour and powerful," he says.
In other words, unlike the many other pianos that he had collected in order to study their sounds, just as he had done as a child, dismantling an old piano that he had found at home. His adventure began in the historic family furnishing business in Sacile, which numbered leading figures such as Fontana, Ponti, Mendini, Munari, Scarpa, Gregotti and Zanuso amongst its designers. Here, he carved out a space for his passion and drafted in all the right people – Pietro Righini, a musician and scholar of the physics of sound, Guglielmo Giordano, a wood technologist and founder of Italy's CNR (National Research Council) National Timber Institute, and Lino Tiveron, an expert craftsman, and his son Pierluigi – and soon conquered the world with his excellent team.
The rest remains to be read (starting from the introduction by Herbie Hancock), seen and heard through the words of the great contemporary performers. 
For those who love stories of entrepreneurship in Italy, from dream to happy reality.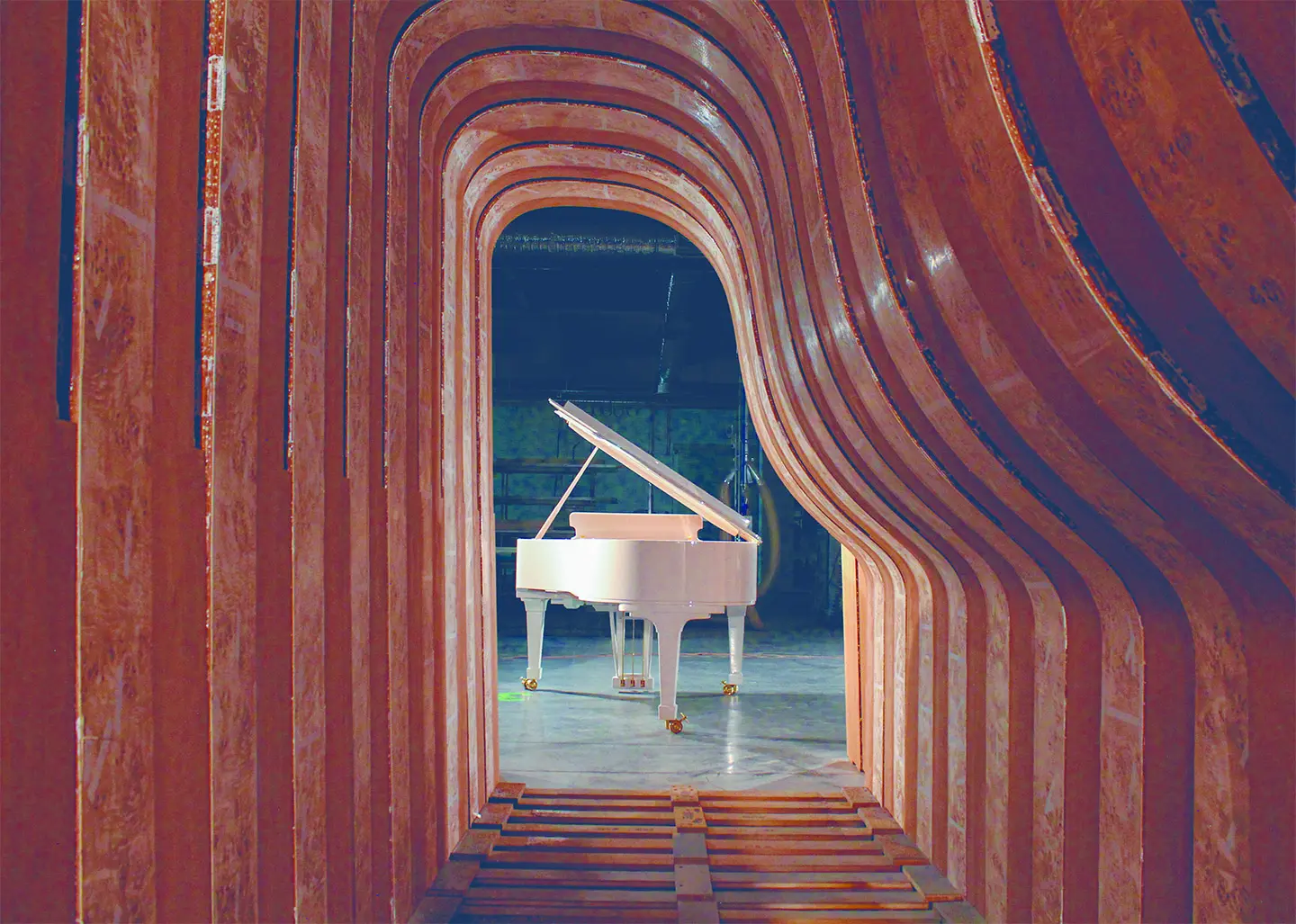 Brightly-coloured and jolly, like the summer, Olimpia Zagnoli Caleidoscopica (Lazy Dog Press) is an anthology of the artist's work over the last ten years. She is one of the most interesting of the new generation of illustrators, and divides her time between publishing, fashion and communication.
Her soft, colourful work impregnated with deep colours – from her drawings to her prints, from neon to fabrics and sculptures – has been brought together by free association or similarity of subject, colour and form. A series of sketches gives insight into her creative process, her quest for synthesis and precision of image. Texts and thoughts of authors working in the world of illustration, design and art add original keys to her work.
The highly engaging paperboard cover features the mirrored glasses that characterise her own look, and to which Italo Lupi devoted an affectionate piece. 
For lovers of design, fashion, style and seekers of infinite inspiration
From Rietveld's Red and Blue chair onwards, the use of colour in furnishing has attracted an immense crowd of devotees.
For those keen to find out more, A Century of Colour in Design Thames & Hudson) illustrates the trend towards colour chronologically, or just when and how colour and design came together. The book covers 250 objects including those by eight masters who made innovative use of colour – Joseph and Annie Albers, Alexander Girard, Verner Panton, Alessandro Mendini, Hella Jongerius, Doshie Levien, Scholten & Baijings and Bethan Laura Wood – and leads from its intellectual roots at the Bauhaus, which cleared the way for the De Stijl movement that launched the vogue for primary colours through to American Modernism with its heightened colours – as evidenced by the 250 million sets of Russell Wright's American Modern dinnerware sold in 20 years.
Colour only really erupted with the end of the Second World War, with a plethora of new plastics in search of identity. Italy adopted colour, especially red, to emphasise sculptural forms. This freedom of expression continued over the next few decades until Memphis exploded onto the scene, and then dwindled during the Nineties in favour of chromatic minimalism before coming forcibly into its own again with the turn of the Millennium.
For those who love life in technicolour.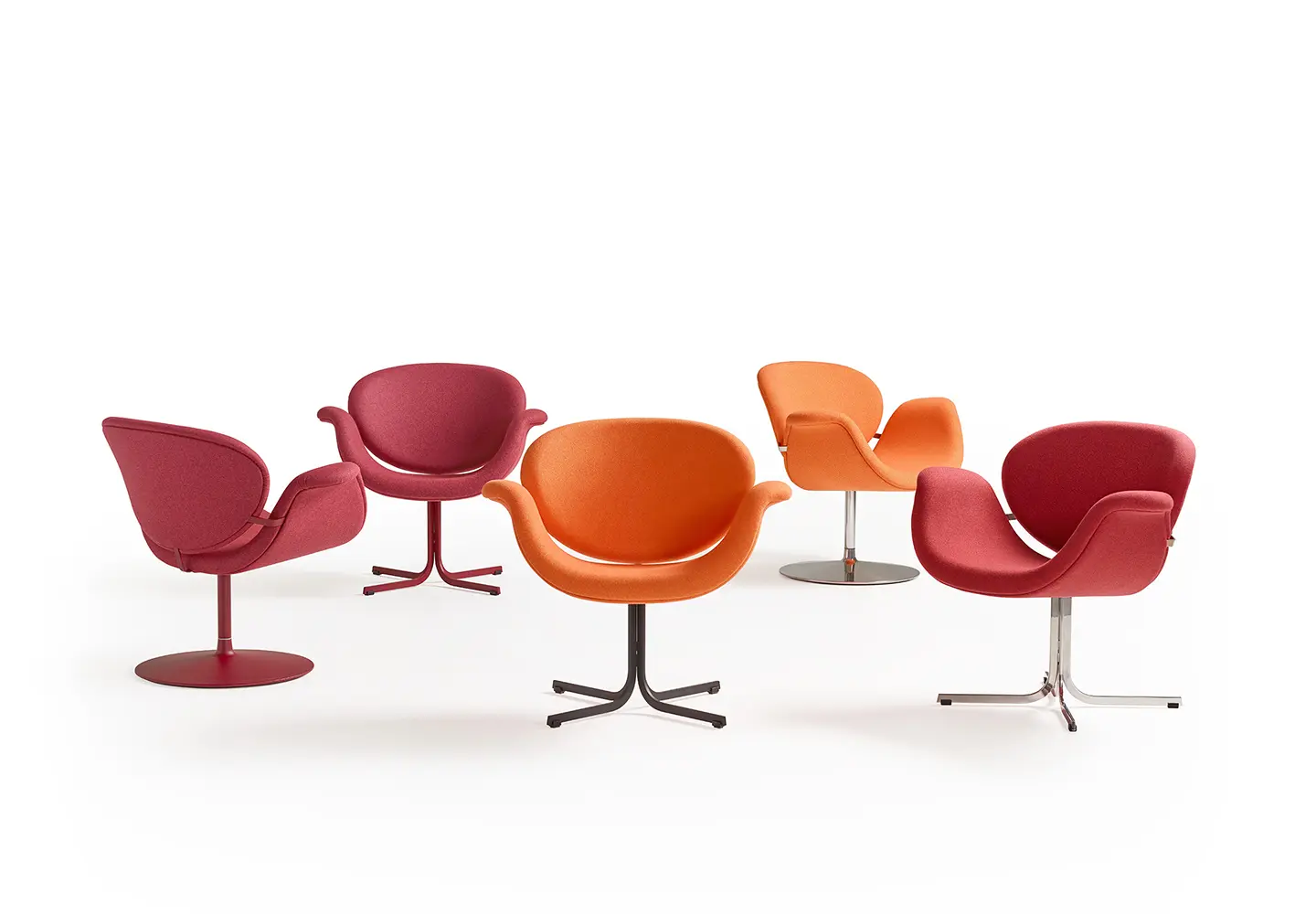 Everything has a name, as well as an inventor, famous or not, as Patented: 1,000 Design Patents (Phaidon), a sort of encyclopaedia of patents, shows. 1,000 of the 750,000 patents issued by the relevant office in America have been selected by Thomas Rinaldi, designer and author of books on architecture.
In the United States, patents were also issued to non-Americans, which is why this archive, the only one of its kind in terms of range and size, has brought together patents from all over the world. The book starts with one for a billiard table dated 12th June 1900 and ends with a respirator dated 26th May 2020. All the patents are in chronological order, highlighting just how different objects relate to each other and how stylistic evolution is consequential to technological development and creative process rather than type.
The author's intention was also to introduce designers who may be largely unknown, but whose products are universally used – for example Jean Reinecke's various sticky tape dispensers, the toaster or the barbeque on wheels, amongst others. Italian inventors include designers such as Bellini, Castiglioni, Citterio, De Lucchi, Magistretti and Zanuso. Surprisingly, Francis Ford Coppola – yes, the film director - also makes an appearance, with packaging for a drinks container.
For those who like to keep the bible (of design) on their desks.
Instagram: AT Phaidonsnaps
Twitter: AT Phaidon
Facebook. AT Phaidoncom
#Patented
Green architecture has progressed from being a trend to a necessity. While half the world's population now lives in urban centres, United Nations predictions are that this will rise to 68% by 2050. Urban greenery lowers the temperature by around5°, even just by providing shade, as well as creating oases of biodiversity, filtering rainwater, contributing to water management systems and improving the energy efficiency of buildings.
"Greening" buildings, i.e. covering them with plants of all kinds, is the new watchword. Linking the outdoors with the indoors, nature with architecture, even in the most unlikely ways. Evergreen architecture (gestalten) is an anthology of these projects – residential, institutional, urban and rural, that range from the Heatherwick Studio's Maggie's Centre in Leeds, with biophilic solutions that respond first and foremost to its therapeutic needs, to Koichi Takada's Urban Forest in Brisbane: 30 zero emission storeys (in progress) that will demonstrate the potential of green architecture and trigger reflection on the traditional buildings responsible for 40% of greenhouse gas emissions.
Clearly, green building isn't a walk in the park, but it poses new questions for architects, such as whether buildings will be able to take the weight of the plants. What will they need in the way of additional infrastructures? Where to source the plants and what will they need in the way of upkeep? Is the project really green or only on the outside? For those who believe the world can really change for the better.
#evergreenarchitecture
Wood is one of the poor materials that has been rediscovered in recent years, thanks to its innate sustainability. 100 Contemporary Wood Buildings (Taschen) traces its revival through an international collection of timber buildings, from the romantic tree house to the most exclusive restaurants and private buildings, designed by both archistars and fairly new studios.
The hundred projects include the Sclera pavilion by Adjaye Associates for Size + Matter in London, the votive chapel dedicated to St. Niklaus von Flüe in Mechernich by Peter Zumthor, Santiago Calatrava's Bodegas Ysios in Laguardia, Steven Holl's Y-House in the Catskills Mountains, not far from New York and theJean-Marie Tjibaou Cultural Centre by Renzo Piano in Nouméa. Plus, inevitably, Tadao Ando's Museum in Mikata, a homage to Japan's cultural and historical resource.
The book, with its splendid images, provides a broad overview of the technical, environmental and sensory elements that have contributed to the revival of this ancestral material that has overtaken even cement and steel for building luxurious spas and in cutting edge urban development plans. For those who love the never-ending story of nature.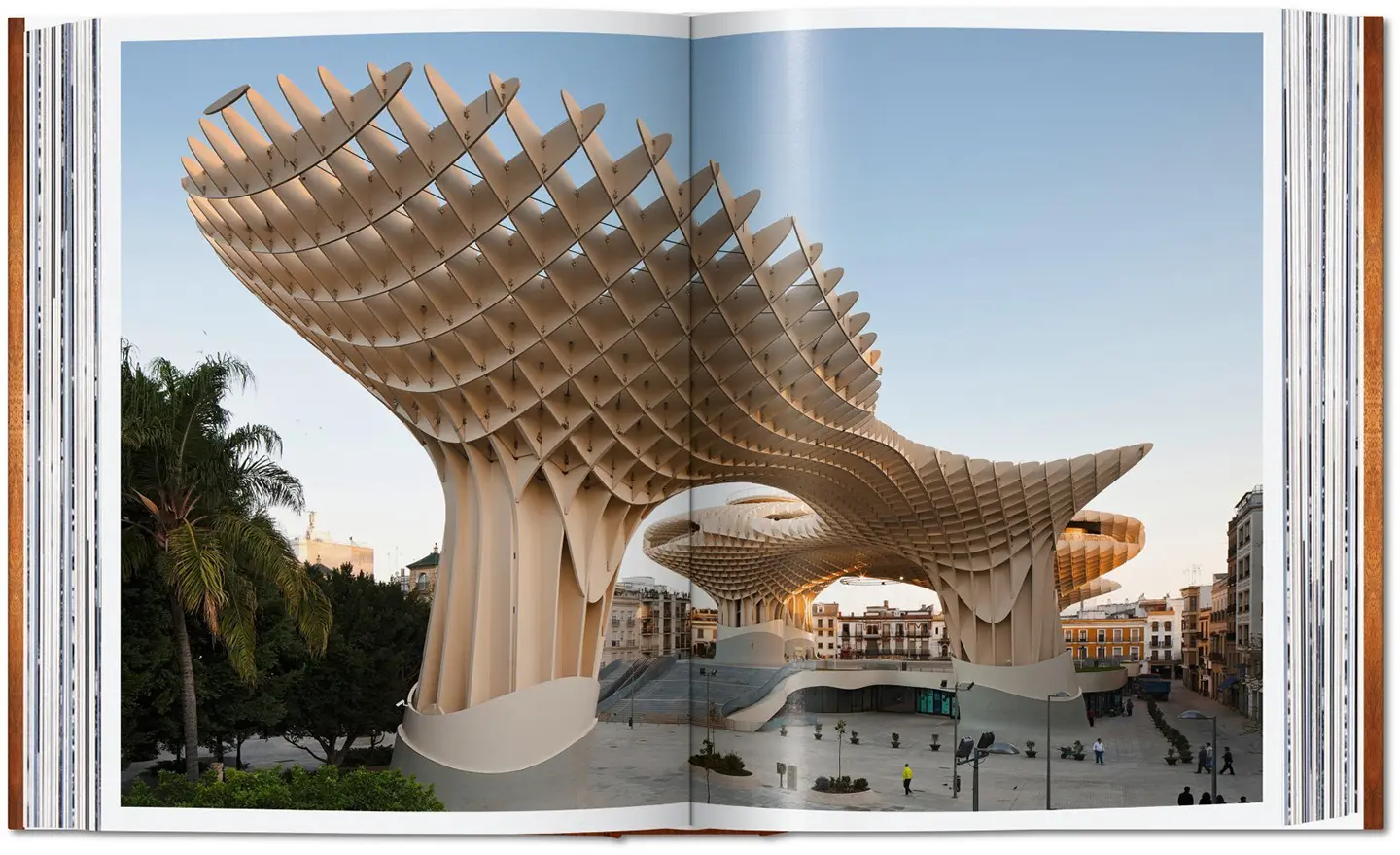 It seems paradoxical but it appears to be possible to combat boredom in increasingly optimal ways, according to the intriguing book Come Annoiarsi Meglio [How to be Bored Better] (Blackie Edizioni) by Pietro Minto, a journalist with a predilection for technology and the digital culture. The cover of the 212-page tome describes it as "An atlas of distractions and a guide to regaining control of one's own free time," in a sort of lengthy subtitle.
If "we are supposed to be bored" because it's part of life and therefore we need to learn to put up with it, according to Kurt Vonnegut, it's important to do so as best we can. True boredom – a fundamental and almost revolutionary resource that everyone from Satana to Mark Zuckerberg, tries to beat – the author tells us surprisingly that it no longer exists, because at all the fallow times in our lives we're busy staring at a screen or are distracted by the fetishes of productivity.
In response to the cry "let's reclaim our minds," the three chapters, split into ourselves, others and the world, suggest that we should do specific exercises to overcome this obstacle. And anyone who thinks that running away from this world to hunker down on Mars could be the next solution has got another think coming. Just think about the 250 days spent in a gigantic metal structure suspended in darkness … and sidereal boredom, a subject that has been the focus of studies and scientific experiments, kicks in.
For those who love the middle ways, twixt essays (futurological) and manual (so as to hack themselves).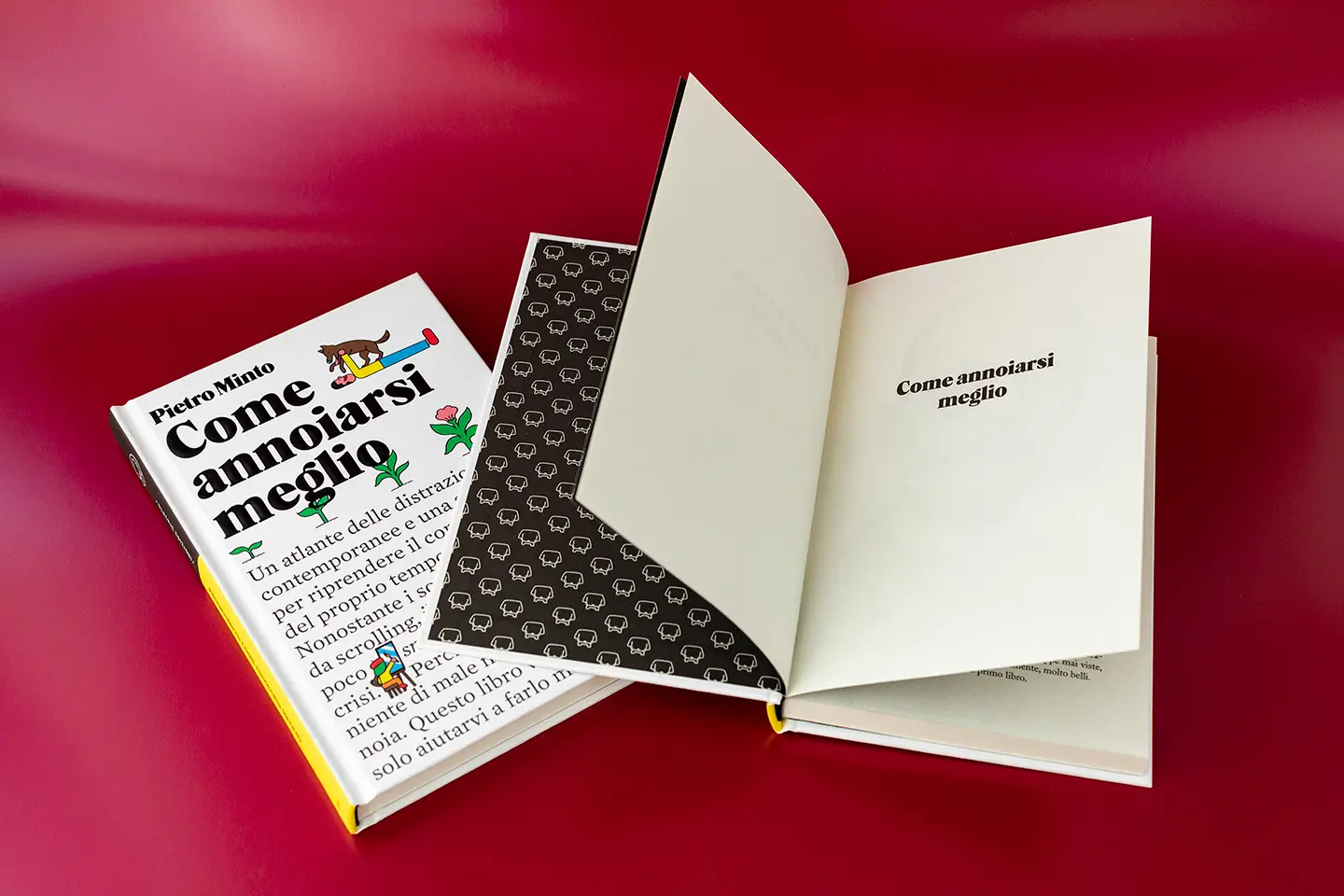 Following on from his first book on the subject, Alessandro Giraudo – who teaches International Finance and the Economic History of Finance at one of Paris's Grandes Ecoles – continues his foray into the realm of metals, plants and other substances whose secrets other explorers and navigators, spies and scientists, merchants and bankers have tried to understand in a bid to control the markets.
Altre Storie Straordinarie delle Materie Prime [More Extraordinary Stories of Raw Materials] (add editore) features 40 new materials and their adventures and twists, taking the reader on a journey across the world and the centuries. Indian Wootz steel, Cornish tin, Venetian beads, grey amber, soap, talcum powder, cola, coral, honey, turmeric, angelica, salamander wool (aka asbestos) right down to corpses, a lucrative trade on Panama's railway tracks.
Crazes and fashions, and the ensuing rush for new types of gold, have mapped out the history of man, overturning financial, social and political balances. For those who will never stop looking beyond appearances.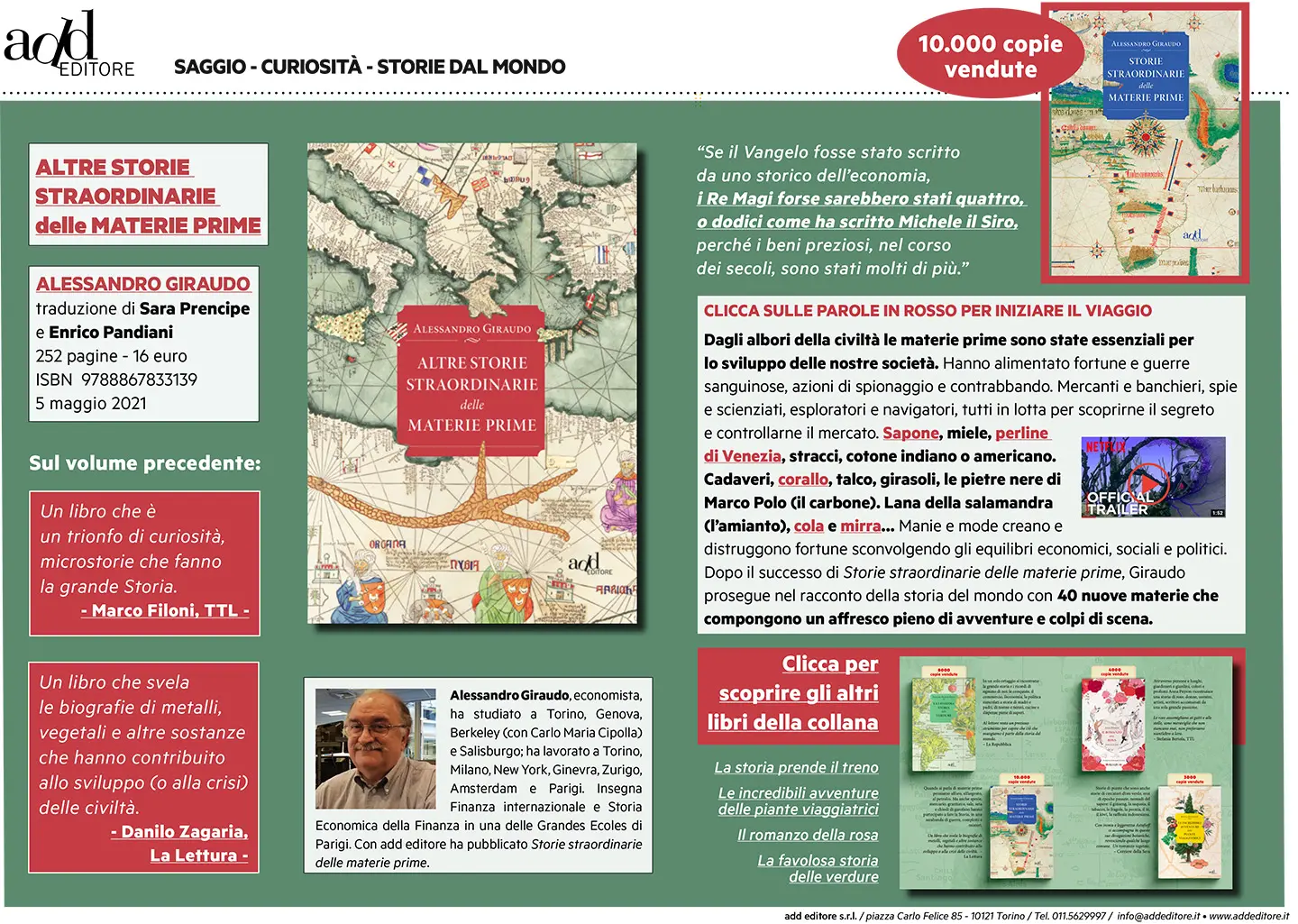 Not a book but a written record. The Book Passion Journal (Moleskine) is a diary in which people can jot down their thoughts on books they've read – or even books they've yet to read. It is part of a set of eight Moleskine journals devoted, for instance, to recipes, journeys, films & TV, wellbeing etc., all distinguished by different coloured covers and, obviously, by their specific content.
400 pages full of practical information and structured sections that act as prompts for documenting their reading, as well as extremely useful gadgets such as stickers for personalisation, sections with tabs as guidelines for notes, two bookmarks and a double expanding pocket. For those who love recording their thoughts and impressions of reading matter, or for those who have gifted too many books.