Nudo: designed around a fruit crate
Add to bookmarks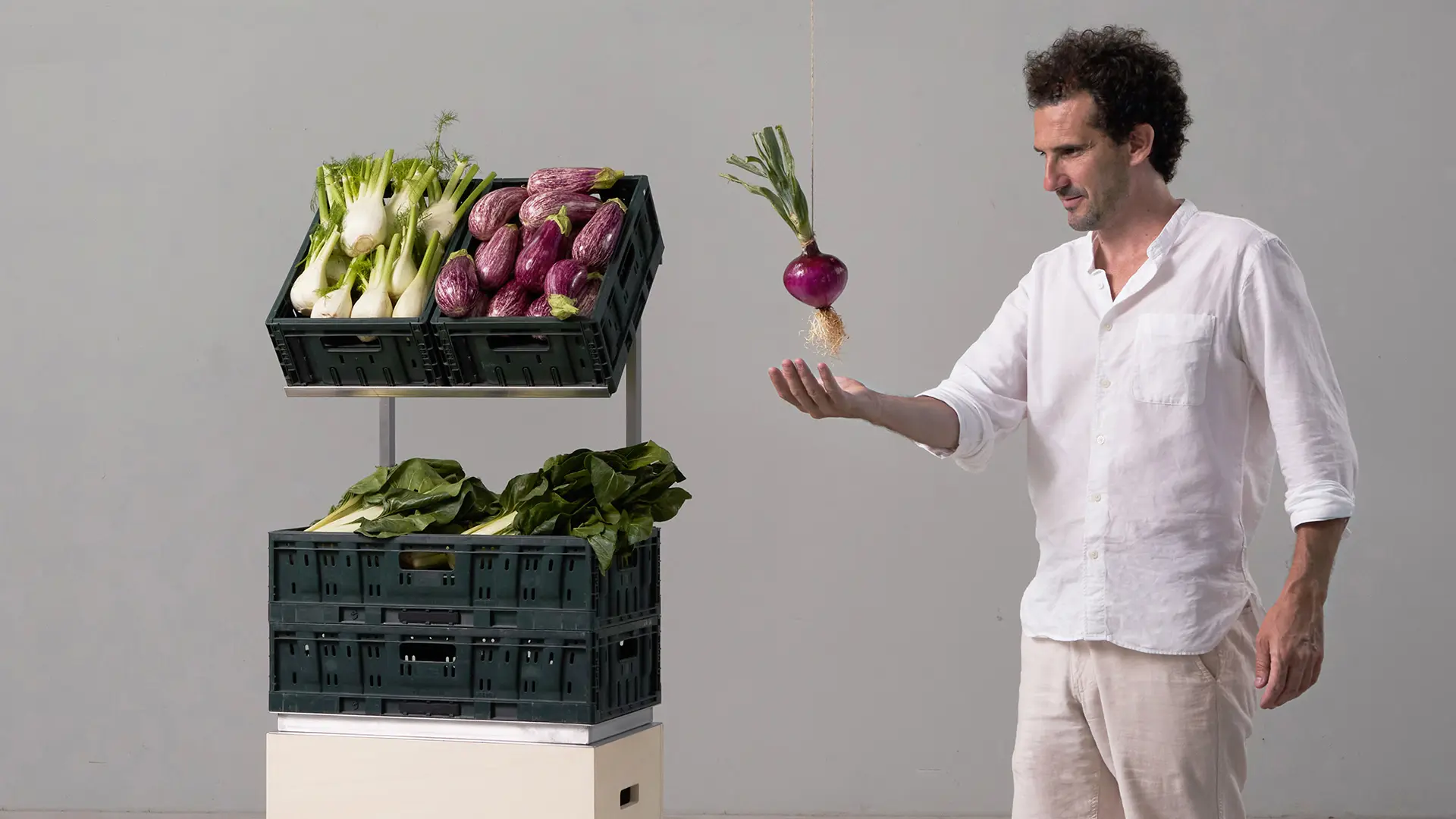 The new local shop format designed by Francesco Faccin for EcorNaturaSì channels the 40x60 module of the crate used throughout the agricultural chain to cut waste and boost circularity
Nudo is a new local shop format devised by the designer Francesco Faccin for the Veneto-based organic company EcorNaturaSì. It's a retail space selling fresh, loose products, devoid of packaging where possible – fruit, vegetables, wine and cheese - as well as a meeting point and an opportunity to learn more about the agricultural world and the food chain. The first shop opened in Milan's Viale Monte Nero, and the next few are already being planned, in the Lombard capital and then in other regions.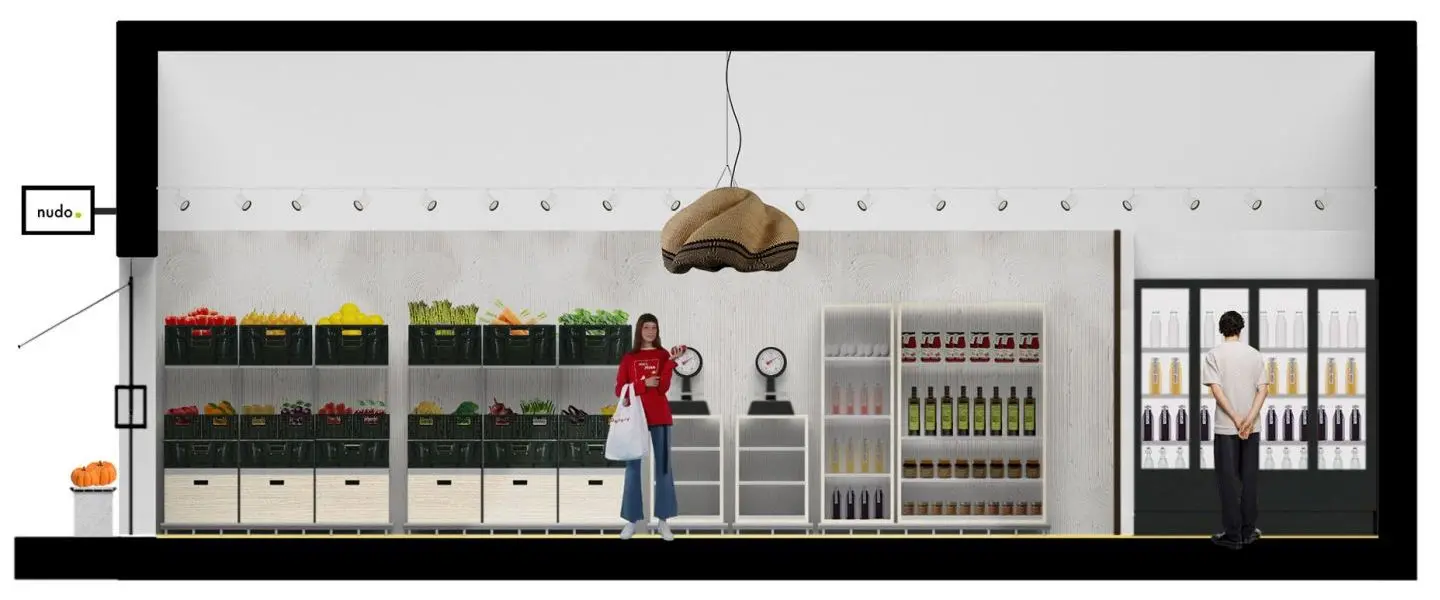 The design of Nudo's spaces and furnishings was inspired by the folding 40x60 plastic crate used throughout EcorNaturaSì's production chain. "When I visited the company headquarters I was struck by the big machine that washes the crates before they're reused. The company has around 500,000 of them and has perfected a standardising process for  them at all stages of the production chain, from the field to the final consumer, promoting reuse and cutting waste, as well as taking care of the final disposal," says Faccin. "The crate is made of plastic, but it is informed by truly sustainable thinking. By operating a crucial strand of the agricultural supply chain, the enormous quantity of disposable plastic and wooden crates of various sizes that are chucked away every day all over the world can be avoided."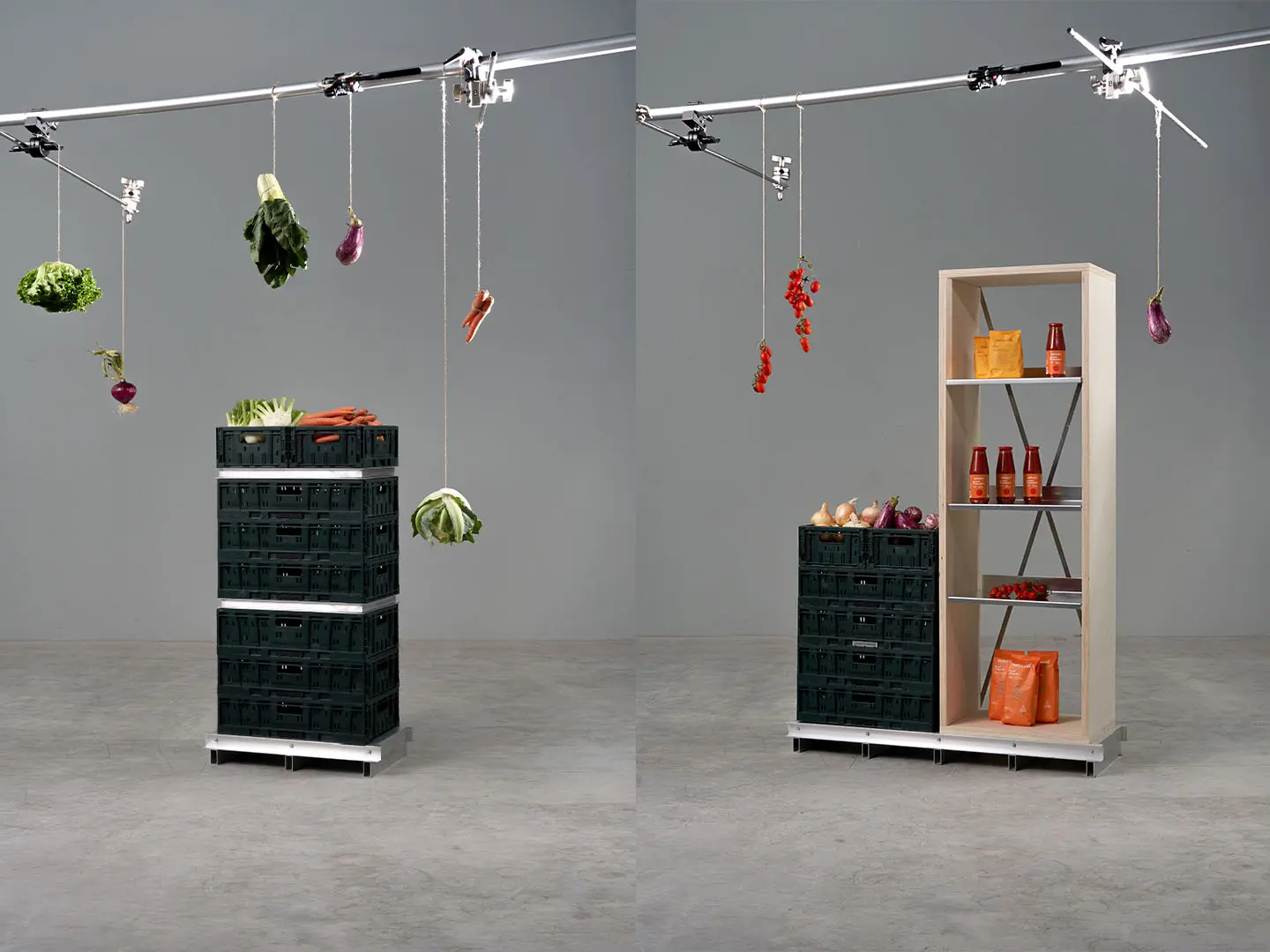 This focus on optimisation has also informed the design of Nudo's furnishing, as the designer says: "It is based on the module of the EcorNaturasì crates. The raw material is natural, untreated wood, chosen with circularity in mind. Aluminium and linoleum are inert without additives. The entire production process has been based on semifinished products such as extruded parts and panels, so as to avoid creating ad hoc moulds and costly, impactful engineering. Now that the first shop has opened, we are planning the next ones, which might be different in size, by means of a configurator with modular elements. We have steered clear of the 'made to measure' concept in order to cut waste as much as possible, in terms of design and resources.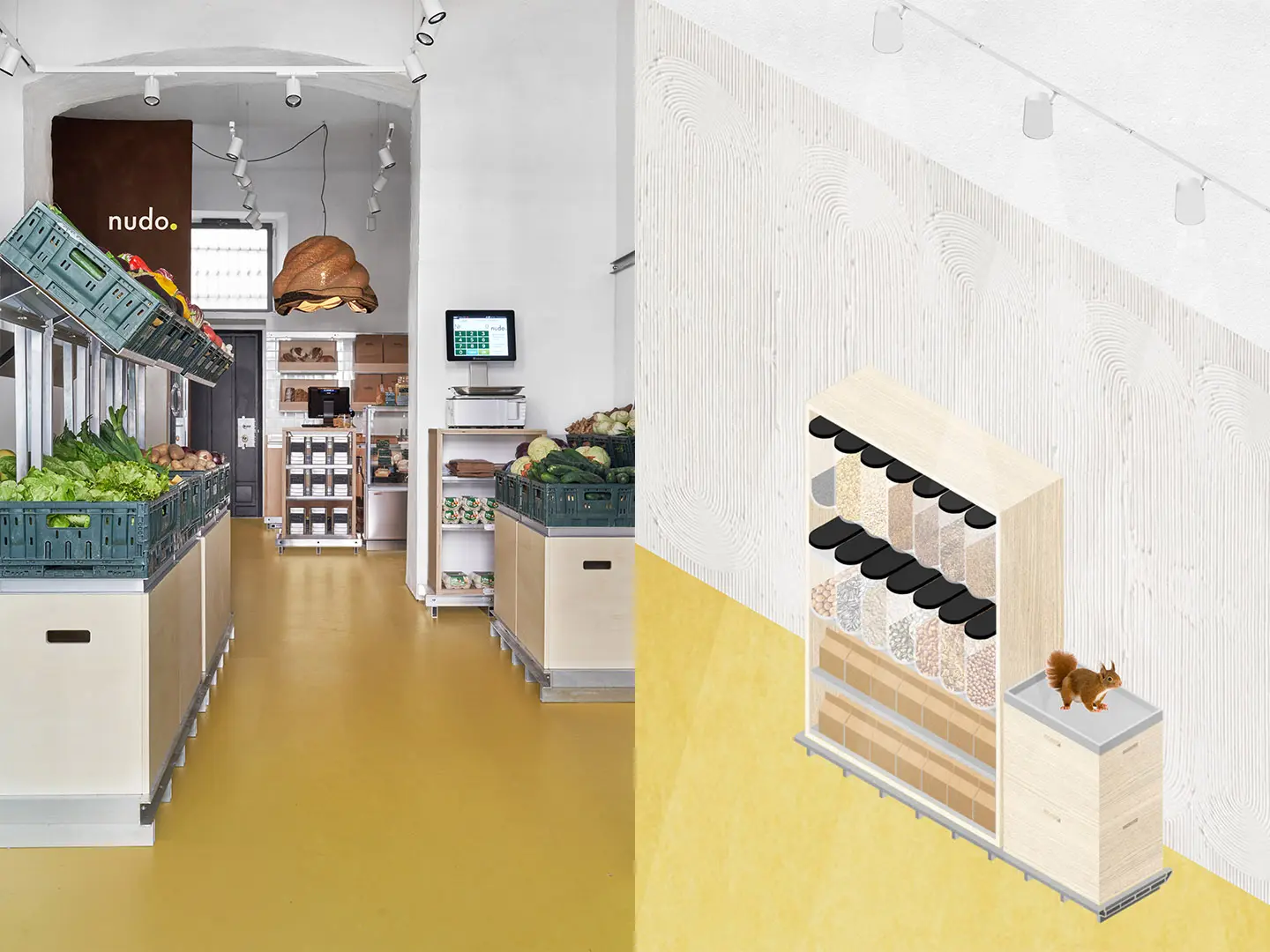 The result is an urban yet straightforward look, dictated by the decision to leave crates inside the shop for the sake of transparency, containing the same fruit and the same vegetables from the fields. "We did not want to idealise the agricultural world, but to showcase it in a cohesive and, especially, sustainable  manner, in the concrete sense of the word," adds Faccin.
Nudo is also a "food culture catalyst," as the designer puts it. Every outlet is a dissemination point and holds a programme of themed meetings, first with the producers. The non-profit association Movimento per la Terra, which started up at EcorNaturasì, takes care of links with the territory, the farming world and local entities.