NOA*, the new face of hospitality
Add to bookmarks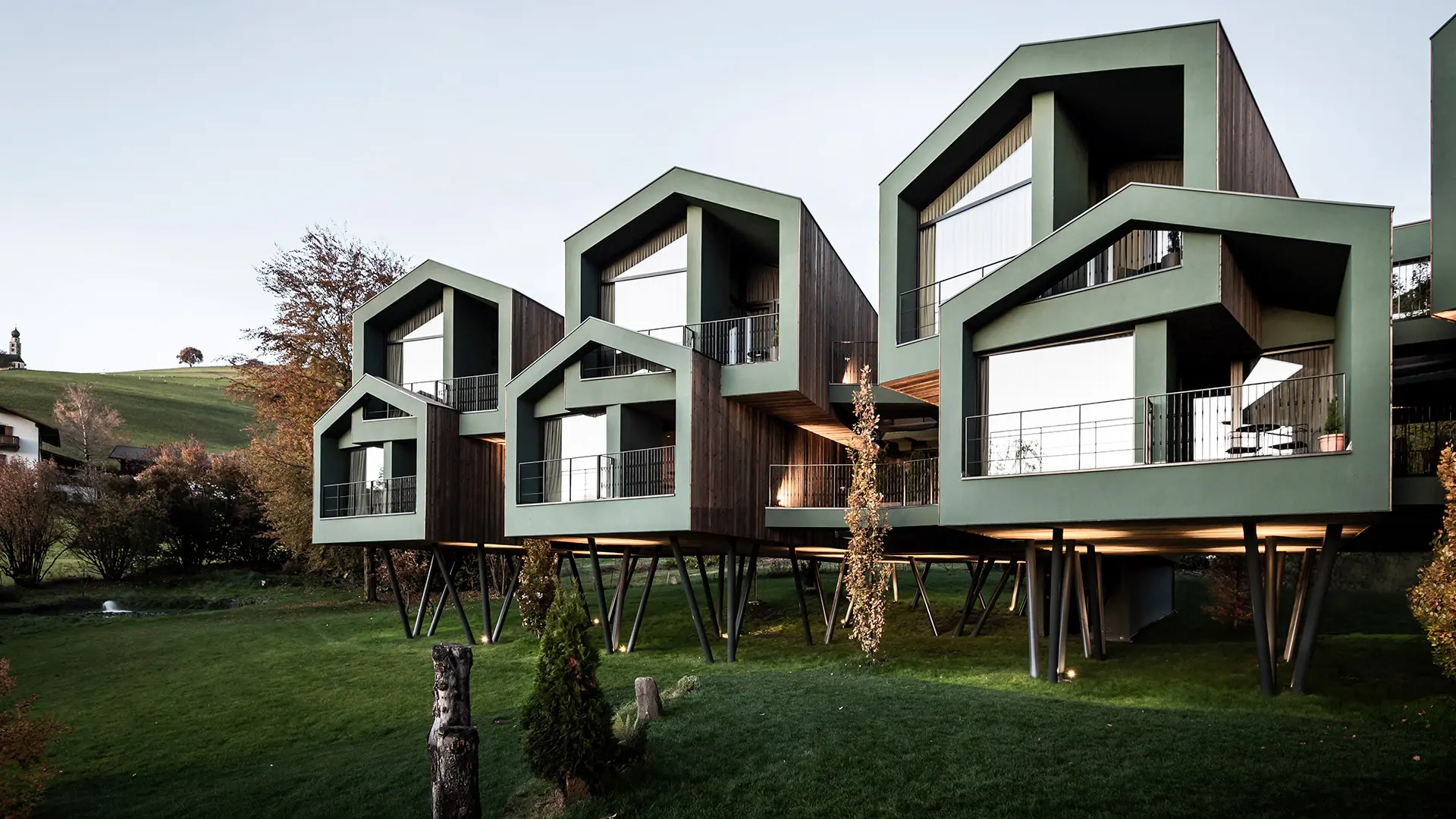 Never repetitive and always tailored to the territory, the Alto Adige-based studio turns each hotel project into an opportunity to weave a story channelling emotional power, contact with nature and intimacy into the spaces.  
The reticular DNA of NOA* – an acronym for Network of Architecture – explains a great deal about the nature of the architecture studio from Alto Adige and its rapid growth into an ideator of original hotel solutions, often interpreted as sectoral trends, within just a few years.
Founded by Lukas Runngger and Stefan Rier after a meeting in Matteo Thun's studio in Milan, NOA* seems to develop like a rhizome of the places and encounters that map out its path. We discussed emblematic projects and trends for the next few years with Andreas Profanter, a partner of the Bolzano-based studio, which has a satellite branch in Berlin.
Your design vision is based on the concept of "emergence." What does this mean and how do you apply it to your projects?
Our studio is designed to provide 360 degree solutions. We don't just deal with architecture, but also with interiors, and this is because the most important thing in hospitality these days is to engage guests by storytelling that will lead them from the building into the interiors, like a common thread. Hotels aren't just places we go to on holiday, they have also become destinations chosen because the architecture and the interior design will make for a different experience.
The Zallinger, at a height of 2.200 metres near the Siusi Alp. Initially we thought about building rooms as extensions to the existing structure, but after the first recce we gave up the idea of a single volume extension in favour of a number of chalets. To get to the main building, where meals are served, guests have to leave their rooms and make their way – in the snow in winter – across 200 metres, immersed in the surrounding space. It's a challenge to the idea of comfort, but it's also an adventure that makes their stay more powerful and more special.
The great hotel projects are often global spaces, intrinsically linked to the specificities of a brand, losing the local dimension.
We took a major decision years ago, which was to never repeat our buildings or our concepts. This was because, although projects can be similar, in the hospitality field repetition tends to flatten solutions.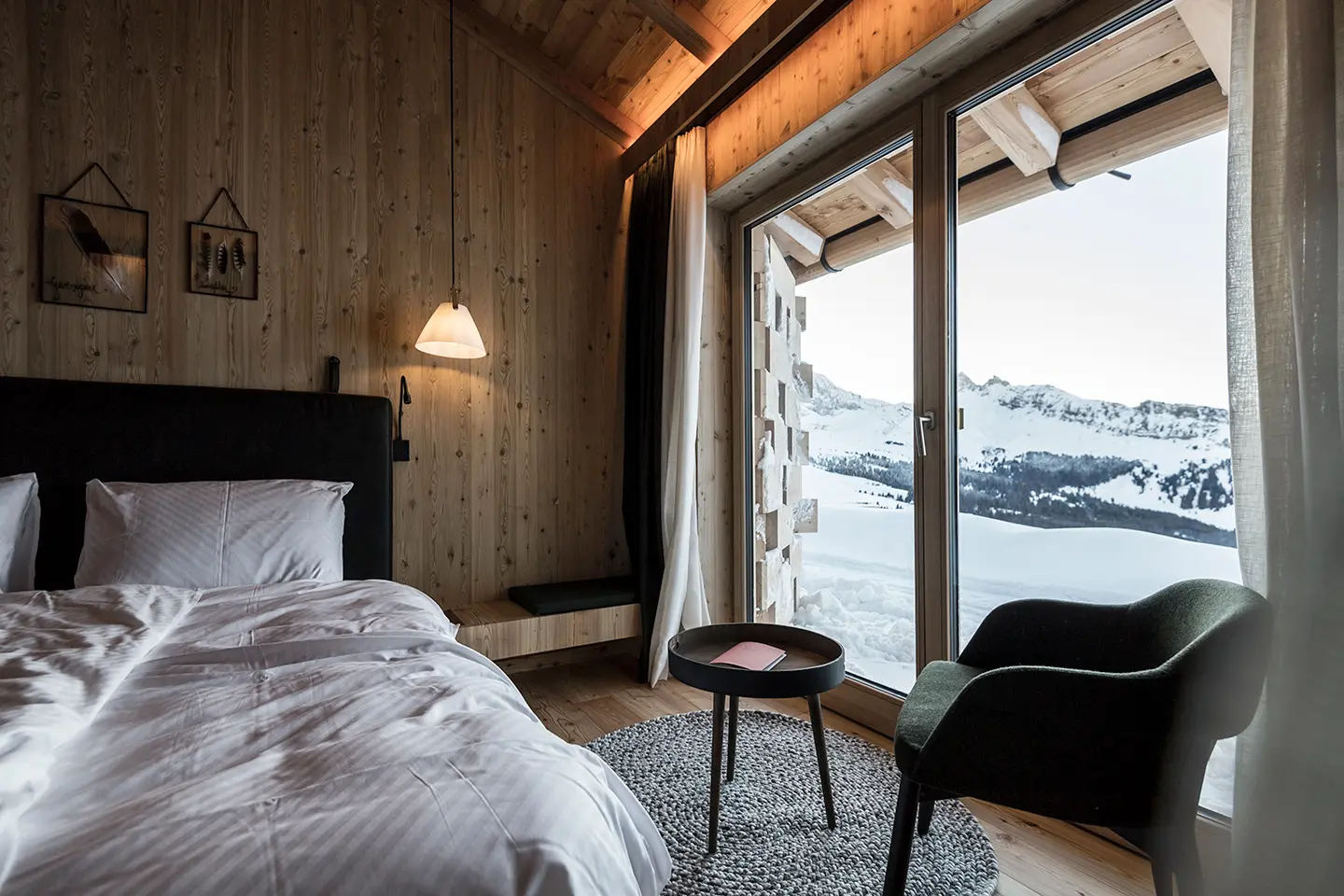 Is that what you mean when you talk about "a research against boredom in architecture?"
It's rather a desire to create projects that create an original feeling, a new experience. The architecture isn't ever just the edifice but also the emotions it can stoke. Creating projects that are each different to the next can trigger emotions inspired by the characteristics of the location, or stories of which the client is a repository. We opened a hotel very recently that leveraged this approach. The real strong point of the Floris is the existing park, with its centuries-old trees and its lake. That's why we decided to build as little as possible over the green space and to extend upwards, seeing it as an opportunity to live and sleep surrounded by nature.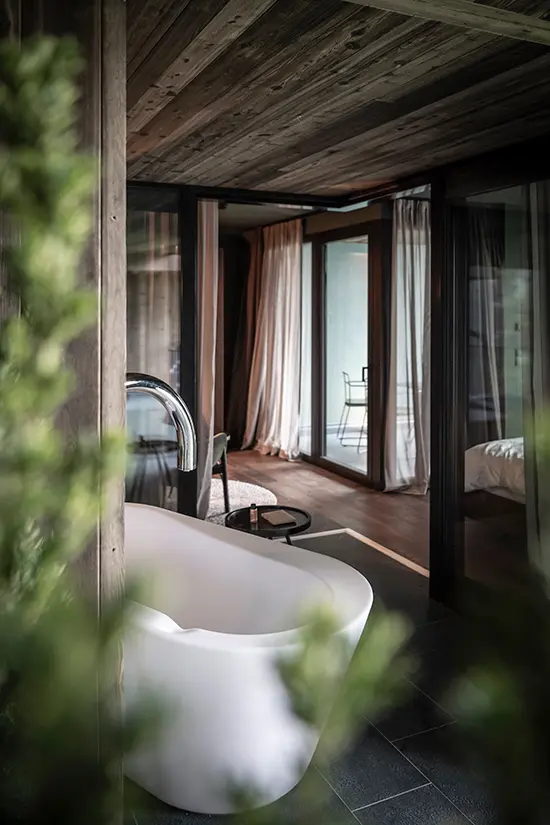 For the Gfell hotel, built out of the renovation of an old hay barn, you opted for a hypogean construction. How do guests react when confronted with such an unexpected type of building?
The opportunity to live in a private area that has nothing in common with what's happening on the upper storeys is very much appreciated. We wanted to separate the collective spaces from the overnight ones – the sloping ground meant that we could create a private area below the public one, and it also has the advantage of a stunning view over an unspoiled landscape. Sleeping underground thus becomes the best option of the entire facility.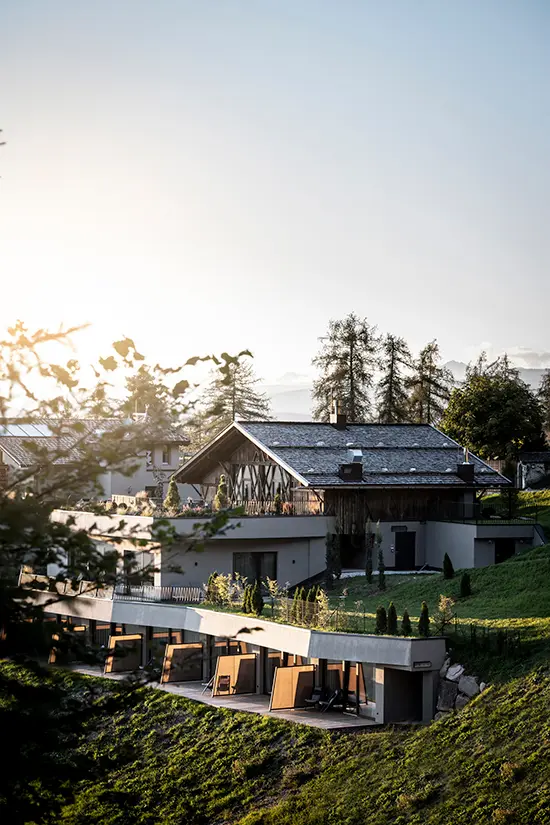 Dialogue with nature is central to your hospitality projects. Do you think the pandemic has underscored this need for contact with the natural world? Generally, how do you see the future for hospitality over the next few years?
These days, people are looking for a more rarefied contact with others, but I don't think hospitality will change as a typology in itself, because naturally we will continue to go on holiday to places designed according to pre-pandemic criteria. What will remain is the desire to stay in facilities that are not too large, a trend we're seeing in Alto Adige, where projects are increasingly focused on smaller structures, which don't major on expanding but on rehabilitating what is already there.
Is there a particular Alto Adige quality that influences your work?
The presence of nature and the mountains are factors that influence architecture and the types of construction. We have to be careful, though, not to stand still. This is why we opened a studio in Berlin, and we are setting one up in Milan – we don't want to find ourselves in a situation where we're blind to other things, other places that can spark new architectural ideas.
More "research against boredom?"
I hadn't thought about it like that. But actually all I can do is agree.