Luke Edward Hall: "My work doesn't feel like 'work', it feels like fun"
Add to bookmarks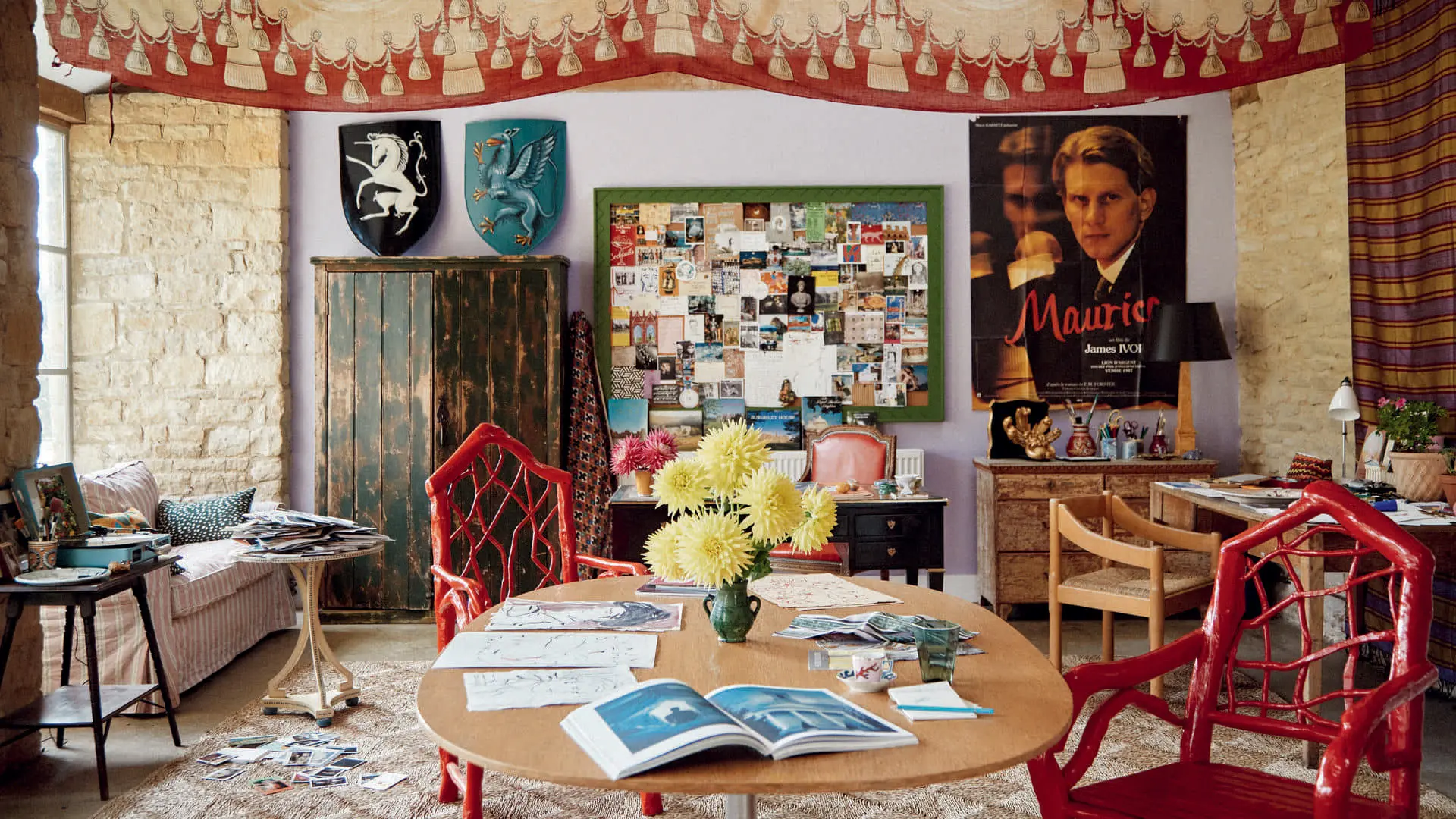 The work of artist and designer Luke Edward Hall is a source of inspiration and, thanks to a clever mix of historical magnificence and contemporary style, also of constant surprises
Portraits inspired by Ancient Greece and Rome, bold colors, fabulous drawings… British artist and designer Luke Edward Hall, who is famous for the romantic collections he has created for countless brands such as Rubelli, Profumi Luchino, Habitat, Diptyque, Gant, Lanvin, The Rug Company, is a rising star in the design world.
You are extremely busy. Your new book 'A Kind of Magic: The Kaleidoscopic World of Luke Edward Hall' came out last month. You designed a new fabric collection 'Return to Arcadia' for Rubelli and your second collections for Rowing Blazers and Svenskt Tenn launched last week. In addition, you established your own clothing and homeware brand Chateau Orlando with Milan-based strategic consulting firm Wemanage in February 2022 and designed a knitwear collection. What is the secret of being so productive and hardworking?
I do enjoy working very much, although I'm very lucky in the sense that my work doesn't feel like 'work', it feels like fun. I have to say, I work with various teams to make things happen, even if I'm coming up with the ideas, doing the drawings and the designs. Fabric technicians at Rubelli, for example, or the team I work with in Milan to bring Chateau Orlando to life. It's always a team effort, and I feel very lucky to work with lots of brilliant people.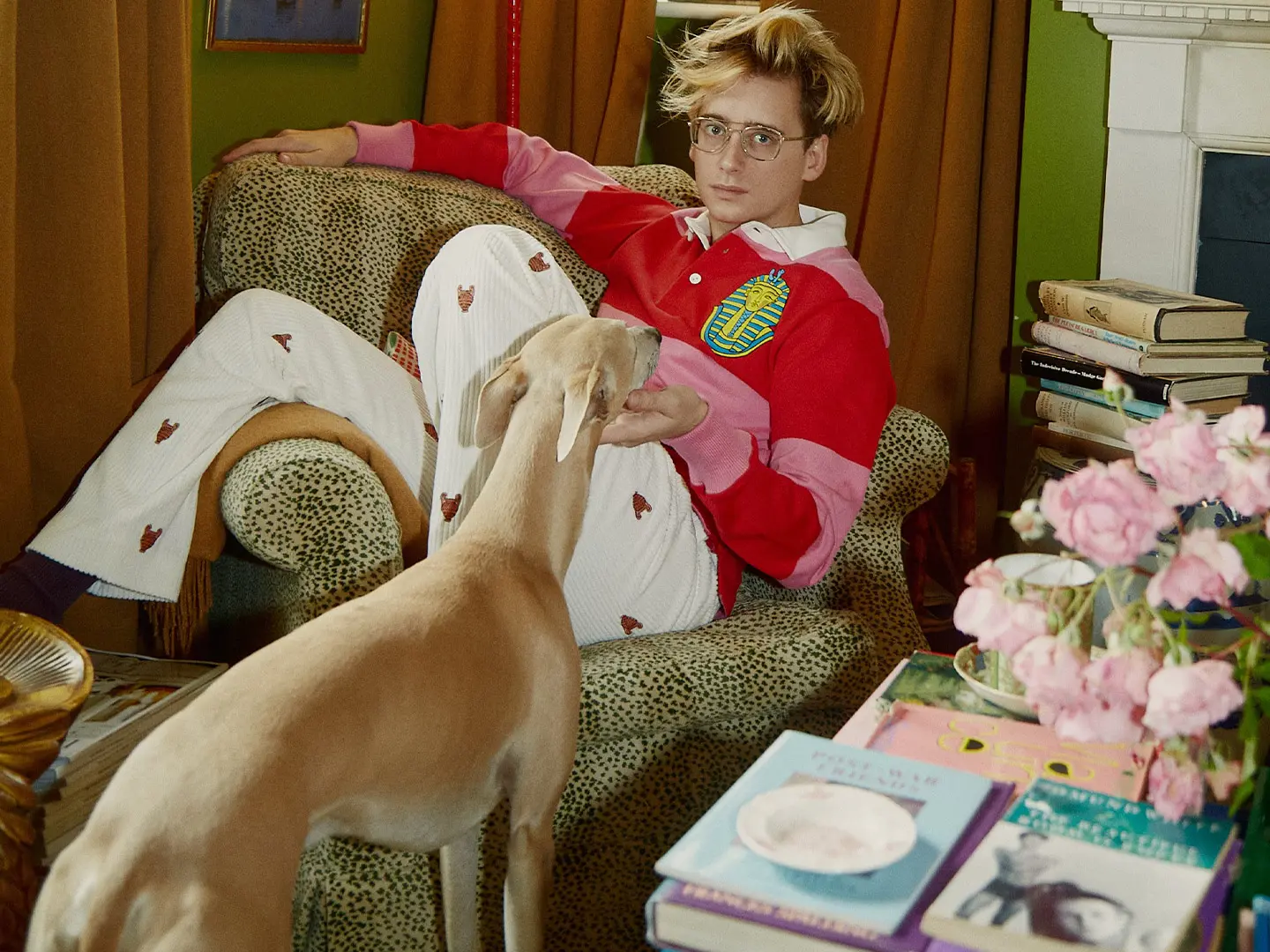 You designed Hotel Les Deux Gares in Paris and said "I hope the hotel will put a smile on your face when you walk through the door." Humor plays an important role in your decoration style. Could you please explain this hotel project? Are you planning another hotel or restaurant project in the near future?

When I began the process of designing the hotel I was imagining a collector's house, a kind of Bohemian Parisian who had decided to throw open his or her doors to guests. I wanted the design to feel like a kind of French-English mash-up. Yes, I wanted the hotel to reflect where it is, and as we're in Paris I wanted to make sure that we included French antiques and motifs - we have toile de Jouy wallpaper and vintage French pieces, but the furnishings, colours and patterns were mixed with an English eye. When I think of English style I think about an eclectic approach. I also looked at the work of two of my favourite designers, David Hicks and Madeleine Castaing. Crucially, I wanted to create a colourful, fun place to stay in Paris. There are plenty of expensive, grand hotels and cool, contemporary places in Paris, but I needed to do something eccentric. I like old things mixed with new things, I like colour and pattern and layers of objects.
My next project will be a restaurant in Dubai.
What is your design approach to private and contract projects? Can you give us some examples for those projects?
I only really work on hotel and restaurant projects, and I enjoy coming up with stories for these projects. For example, I'm currently working on a project in Dubai - it's a brasserie inspired by the Parisian classics. I looked to 1920s Paris for inspiration, but I also threw in lots of theatrical elements inspired by Baroque architecture. It will, I hope, feel glamorous and decadent, but at the same time bright and playful. Lots of mirrored glass, plaster and patterned carpets. I decided to call the restaurant Josette after Josette Day, a French actress who starred in several Jean Cocteau films.
Do you have any plans or projects for Salone del Mobile 2023?
Potentially, but not confirmed.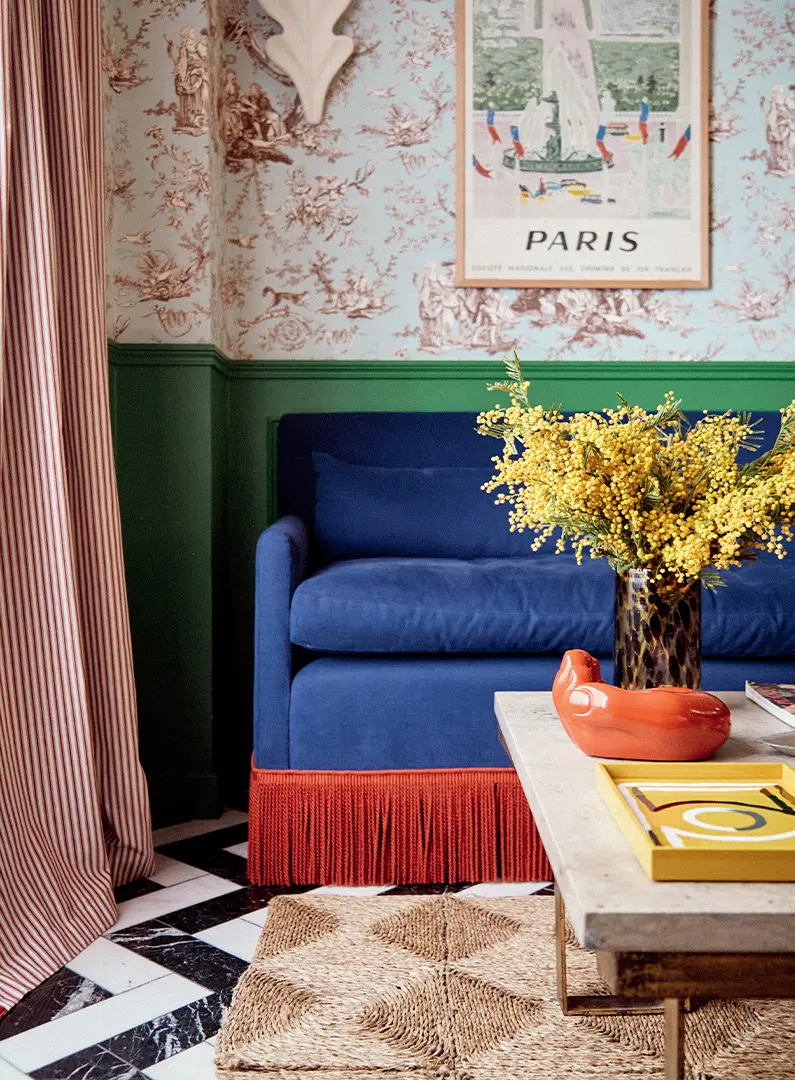 How do you start an interior project? Could you give us some information about the process? What are the key points to adapt ancient Greek, Roman, Baroque and Rococo styles to the present?
Sometimes I might want an interior to reflect its surroundings, sometimes I'll want to create a complete fantasy. I'll research periods in history, read books, visit galleries and museums... I like to blend styles and stories, this way I'm able to come up with my own narrative. I let myself dream.
You studied menswear design at Central Saint Martins. What do you think fashion education affects your decoration projects?
I think, for me, fashion, design and interiors are all interwoven. The way I approach clothing and interiors - it feels similar. It's about making unexpected pairings, experimenting with colours and textures... Mixing the old with the new... 
As far as I observe, your collaborations with Italian brands and your designs reflecting inspiration from your travels in Italy give the impression of an emotional link with Italy. What would you like to say about this?
Absolutely! I adore Italy, it's my favourite country to visit. The architecture, the food, the people, the history, the art... Italy is pure romance.