Four books on sustainability and their myriad shades of green
Add to bookmarks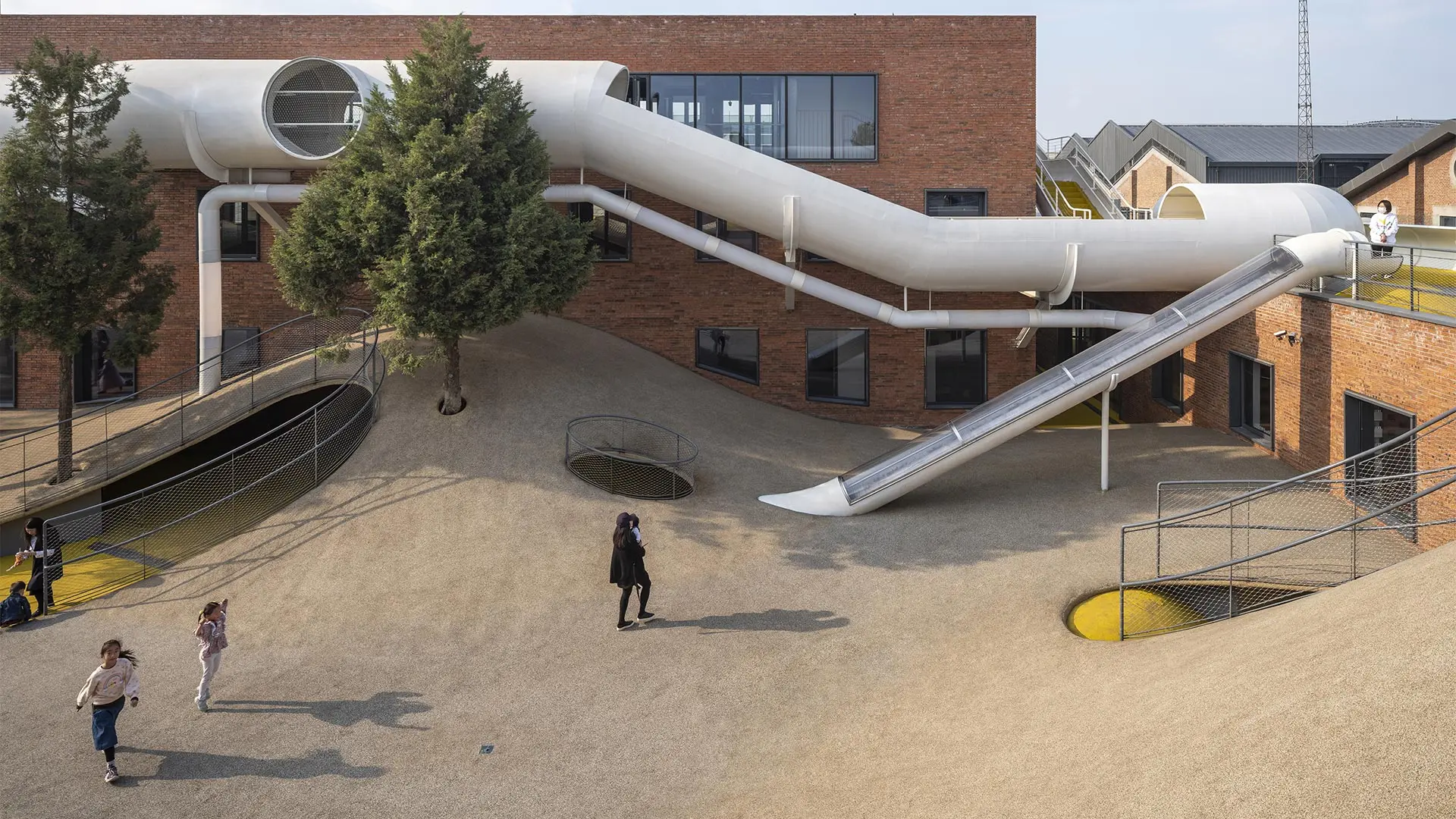 Green over grey: Emilio Ambasz's byword. Then, the gentleness of trees, bamboo in architecture and many examples of reuse in construction. For a better future, not just for reading
Emilio Ambasz. Architettura Verde & Favole di Design/ Green Architecture & Design Tales
An ante litteram ecologist – he won a Compasso d'Oro Lifetime Achievement Award as a pioneer proponent of the relationship between buildings and plants – and an anticipator and innovator on many different fronts, not least his use of fables to describe his modus operandi. Emilio Ambasz describes them as "the fulcrum of my working methods, not just a literary accessory. The subtext of a fable, after all, is a ritual, and it is precisely in support of the rituals that most of my work develops."
Substituting narration for descriptions of his projects, this Argentinian Aesop – as the editor of this splendid volume, Fulvio Irace, describes him – has continued to express himself through this particular literary genre since the Seventies. Leafing through the pages, through his most iconic projects, the tales of his best-loved or just imagined cities, his elective affinities with architects and artists, we understand his call for "an architecture that stands as the embodiment of a pact of reconciliation between nature and building, architecture that puts green over grey." Just like any self-respecting  fairy tale, there has to be a moral: architecture as landscape, in which people can live their best lives.
Title: Emilio Ambasz. Architettura Verde & Favole di Design/Green Architecture & Design Tales
Author: Emilio Ambasz
Edited by: Fulvio Irace
Illustrations: Daniela Blandino
Publisher: Corraini Edizioni
Published: 2022
Pages: 176
Language: Bilingual Italian and English edition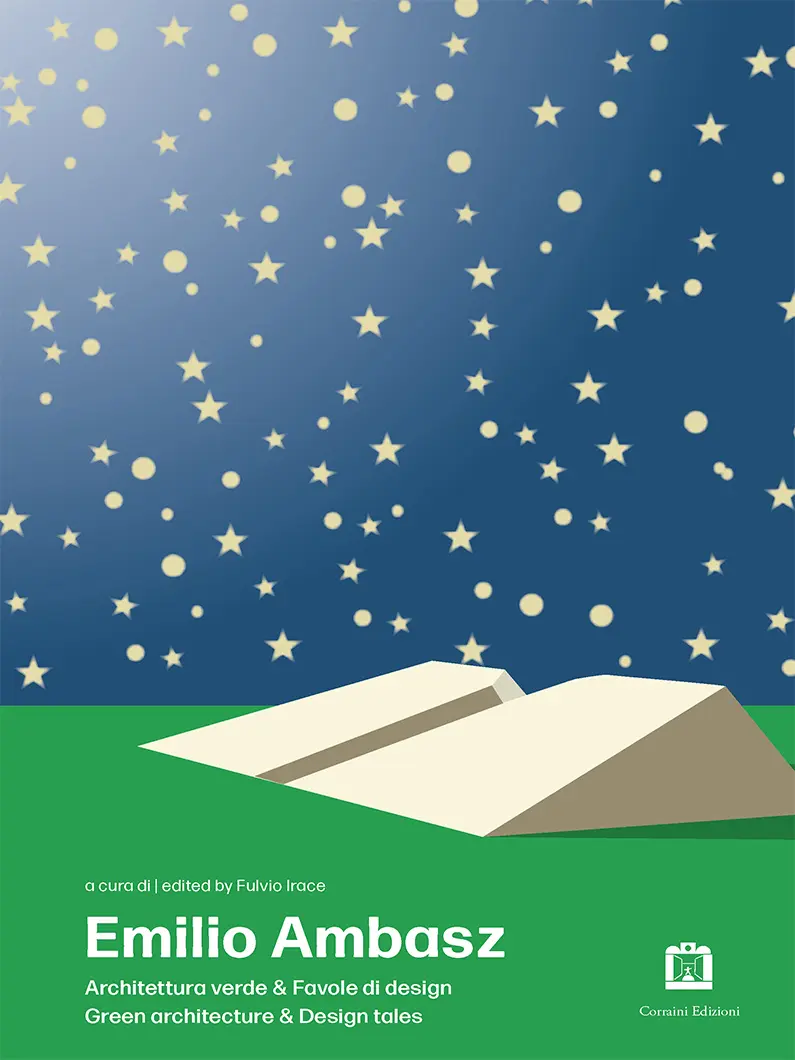 Il Genio Gentile degli Alberi/ The Gentle Genius of Trees
We're all only too aware of how much we can learn from trees and how much they still have to teach us. There are some 3.4 billion trees, almost 400 for every single human being, although constant deforestation equates to the loss of 1.5 per person each year. In this slim volume, aimed mostly but not entirely at children, Philip Bunting, an author and illustrator famous for his educational books, published in more than 30 different countries, leads the reader into a forest of facts, in which plants and humans, although different to each other, have many things in common.
The book starts with a reminder that: "From the very beginning of our tiny kind, we have lived in, around and with trees." Their genius ranges from photosynthesis to symbiosis, from their roots to their bark and they provide us with shelter, food, medicine, shade, air, fire and much more besides. Trees are explained simply and straightforwardly, with words and illustrations that highlight all their characteristics and innumerable purposes. A mini reflection to help us understand a bit more about who we are: "Just like in our communities, it takes all kinds to create a healthy, nurturing and prosperous community." Lastly, there is an important reflection: "You see, what is good for the forest is good for the tree. And what is good for the tree is good for you and me."
Titolo: Il Genio Gentile degli Alberi/ The Gentle Genius of Trees
Words and Illustrations: Philip Bunting
Publisher: Nomos Edizioni (Italian edition)
Published: 2022
Pages: 32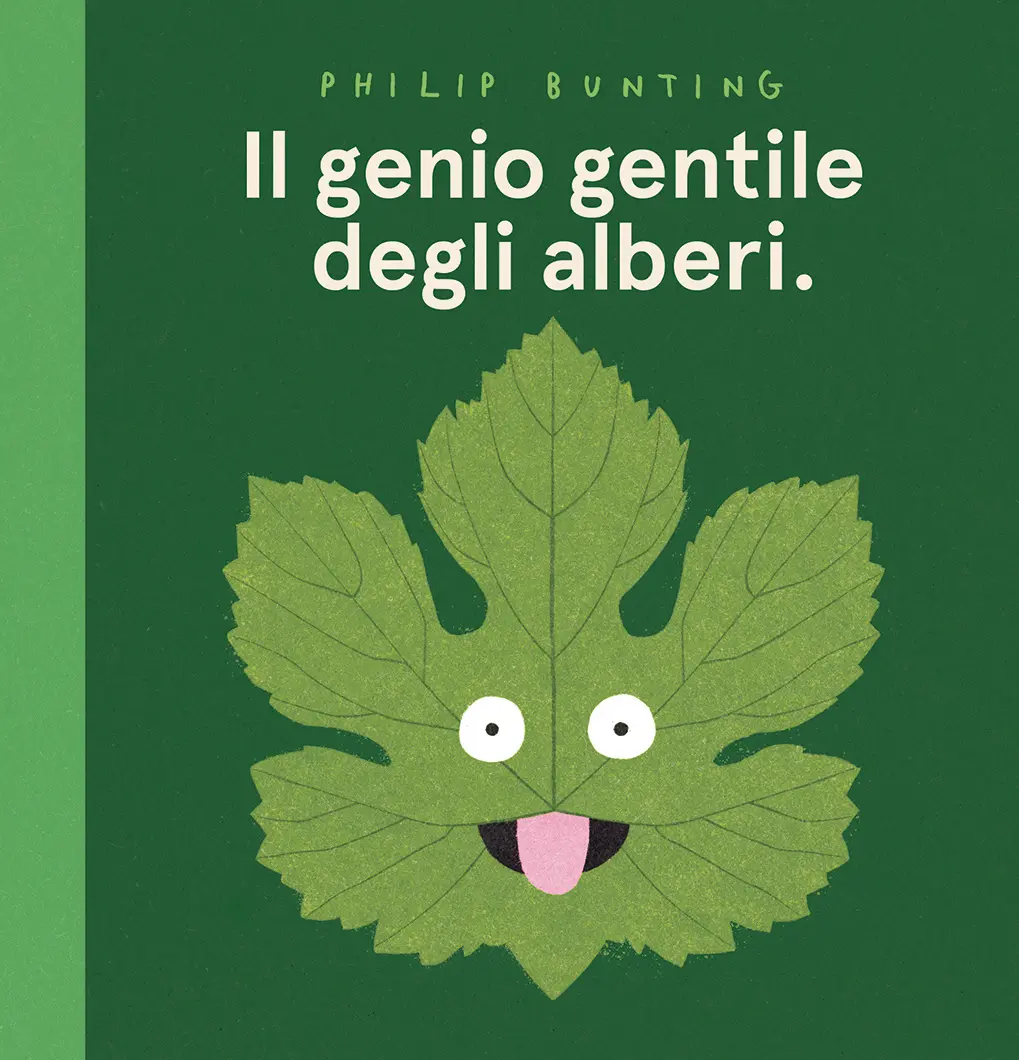 Bamboo Ark: Exemplary Bamboo Buildings
Fascinated by the magic of bamboo since childhood, in his first book Ewe Jin Low becomes reacquainted with it as a professional, on his arrival on the island of Bali in 2015, after having worked in England, South-East Asia and Australia. From then on, the architect's devotion to this plant has been unwavering, starting with the creation of Better Bamboo Buildings and Designing Better Bamboo Buildings, an online design platform and a tool for learning how to build with this material, respectively.
The book features 30 contemporary buildings, some of the most interesting in the world, chosen for their location, form and structure, such as StudioWNA's Villa Veluvana in Bali's legendary Sidemen Valley, the sports centre at the international Payaden school in Chiang Mai in Thailand, designed by Chiangmai Life Architects (CLA) and the cupola of the Vedana restaurant in Vietnam by Vo Trong Nghia. Every project tells a story, whether built with traditional techniques or innovative ones. "A successful bamboo building is all about how it comes together as a process right from bamboo cultivation, sensitive harvesting, preserving and treating it adequately, to designing with care, and building it with a team or the backing of a community," Low tells us. The book isn't just a packed anthology, but also a guide and a point of reference for anyone wishing to experiment with this still relatively new and little spoken-about material in the construction field. Each project comes with designs, sketches, 3D analysis diagrams, close-ups of details and bamboo models, something the architect/author insists upon for the successful outcome of a project. The environmental and biological characteristics of bamboo generate great positivity for the surrounding space and it "has re-emerged as a contending building material in a world where we are faced head-on with climate change and environmental issues."
Title: Bamboo Ark: Exemplary Bamboo Buildings
Author: Ewe Jin Low con Sandy Chew
Publisher: Atelier International
Published: 2022
Pages: 280
Language: English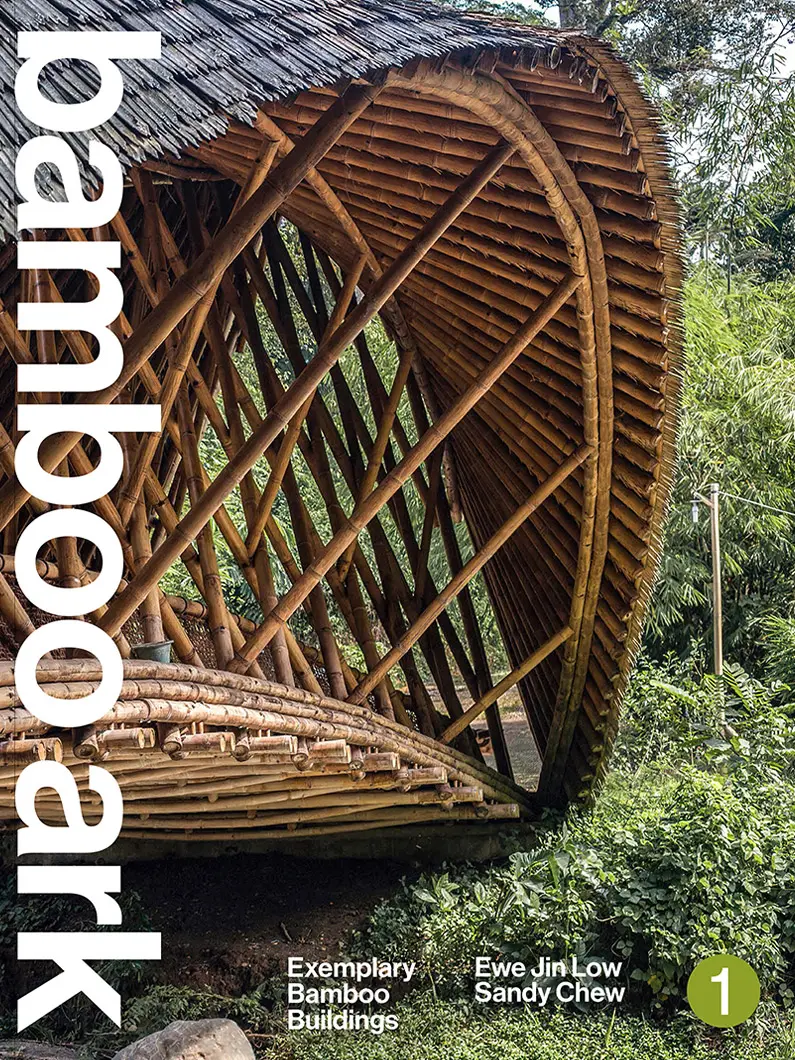 Building for Change. The Architecture of Creative Reuse
Climate change and its vicious circle has forced us to come up with new approaches to architectural design. Reuse in particular. Halting the over-consumption of raw materials and avoiding waste are the orders of the day. Architects are increasingly rehabilitating existing buildings in order to create new spaces, triggering real virtuous circular economy processes for a more mindful and sustainable future. While at first sight, reuse might seem to present a series of limitations to creative freedom, in actual fact a different approach sparks the creation of innovative solutions that do nothing to diminish the final success of a building.
The book doesn't just explore strategies for the reuse and adaptation of existing buildings from an aesthetic point of view, it also digs deeper into the processes that lead to new, original structures. Viaducts turned into public gardens, department stores into cultural centres and factories into co-working spaces are just some of the many illustrated examples in which waste is leveraged for building materials or buildings are rehabilitated thanks to careful restructuring operations, or designed ex novo, with longevity and ease of disassembly and the eventual retrieval of many of their components in mind.  It's a real guide and source of inspiration – from the former 1910 Milanese gin distillery that became the Fondazione Prada, designed by OMA, to the 19th century government headquarters in Hong Kong turned by Herzog&De Meuron into the Tai Kwun arts centre – for those who want to build a better future.
Title: Building for Change. The Architecture of Creative Reuse
Authors/Editors: gestalten & Ruth Lang
Publisher: gestalten
Published: 2022
Pages: 256
Language: English
@gestalten #gestaltenbooks #buildingforchange