Architecture goes green. Seven case studies
Add to bookmarks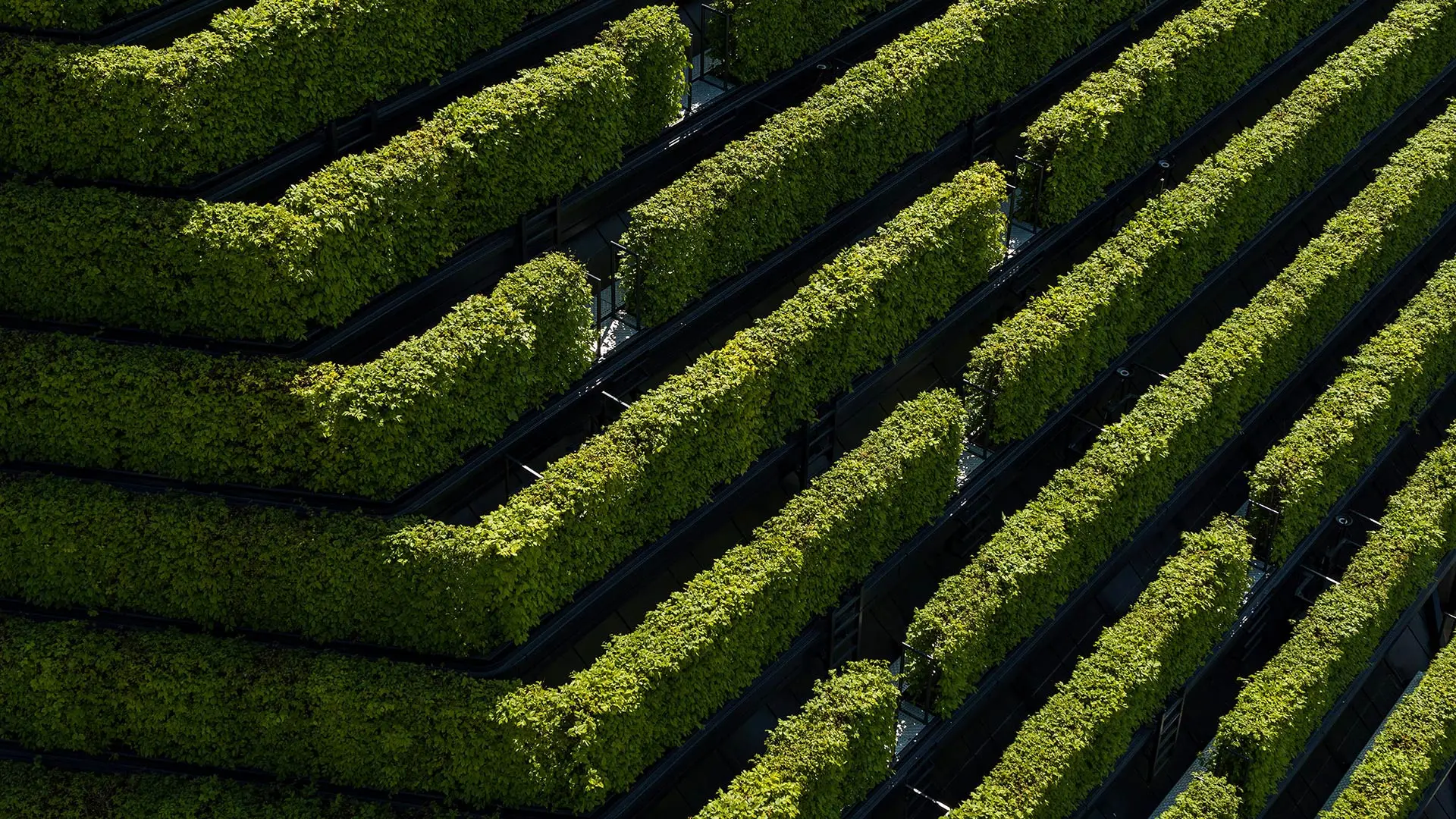 What strategies are architects implementing to respond to the climate crisis? Let's see where we stand with a selection of virtuous role models.
In a time when the climate crisis rages with ever more urgency, there are no definite answers nor is there a single road to go down to make architecture less impactful. We have a figure to work with, however, that serves as our starting point: the construction industry accounts for 38% of global C02 emissions. 
Reducing energy consumption and manufacturing waste, using traditional techniques and local materials, changing the way we perceive our relationship with the environment, making our cities greener and paying attention to people's physical and mental well-being. These are just a few of the topics addressed by contemporary architects, who strive to make architecture more sustainable. We selected seven virtuous case studies to illustrate how the world of architecture is responding to the big environmental challenges facing the world today. 
1 - Ingenhoven Architects, Kö Bogen II, Düsseldorf, Germany, 2020
Eight kilometers of hornbeam hedges and over 30,000 plants. Kö Bogen II in Düsseldorf boasts Europe's biggest green façade. German architecture firm Ingenhoven Architects has been looking for practical solutions to the climate change issue for many years now and, as part of such commitment, developed their supergreen® concept. The commercial and office complex in Düsseldorf is halfway between an urban project and a park, a building and land art. Kö Bogen II is the city's new landmark and represents a paradigm shift: from an urban perspective, it marks a departure from the automotive era and a turn towards people-oriented planning. This green "second skin" offers many benefits, apart from being aesthetically appealing: it improves the structure's microclimate, protects from the sun, stores moisture and reduces city noise, while absorbing CO2.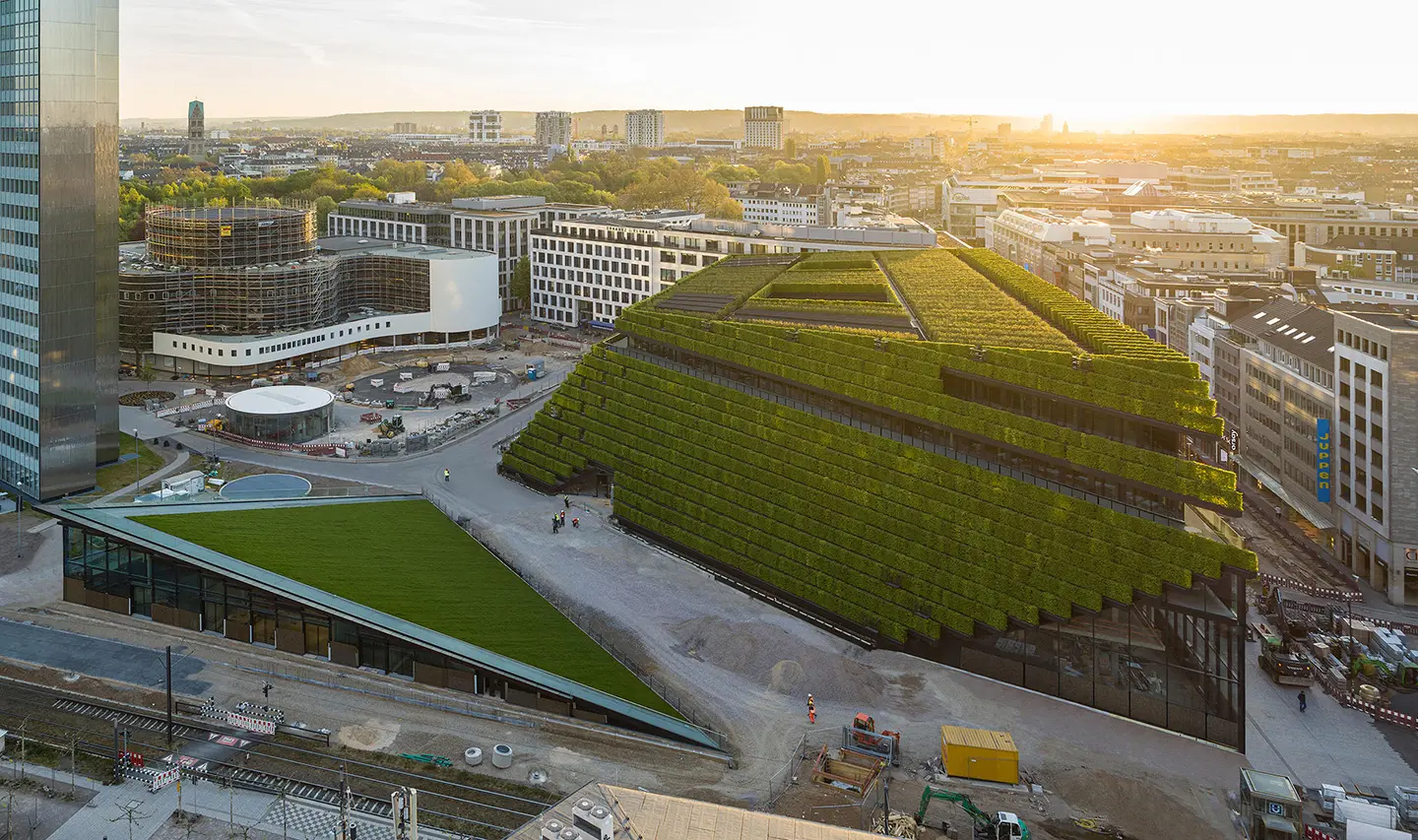 2 - Kengo Kuma Architects, Welcome – feeling at work, Milan, Italy, under construction
The office and service complex designed by Japanese architect Kengo Kuma will be an accessible, permeable and transparent structure in the eastern area of Milan. It is conceived as a huge hanging garden that changes as the seasons change. Sustainability here goes beyond the environmental sphere and considers the quality of life of the users of these spaces: natural light, noise mitigation, large indoor and outdoor meeting areas, and a human scale approach favor the physical and mental well-being of workers. Kengo Kuma has developed a unique concept, that of "biophilic" architecture, which uses organic and natural elements that appeal to our senses and our tendency to find comfort and inspiration from natural settings.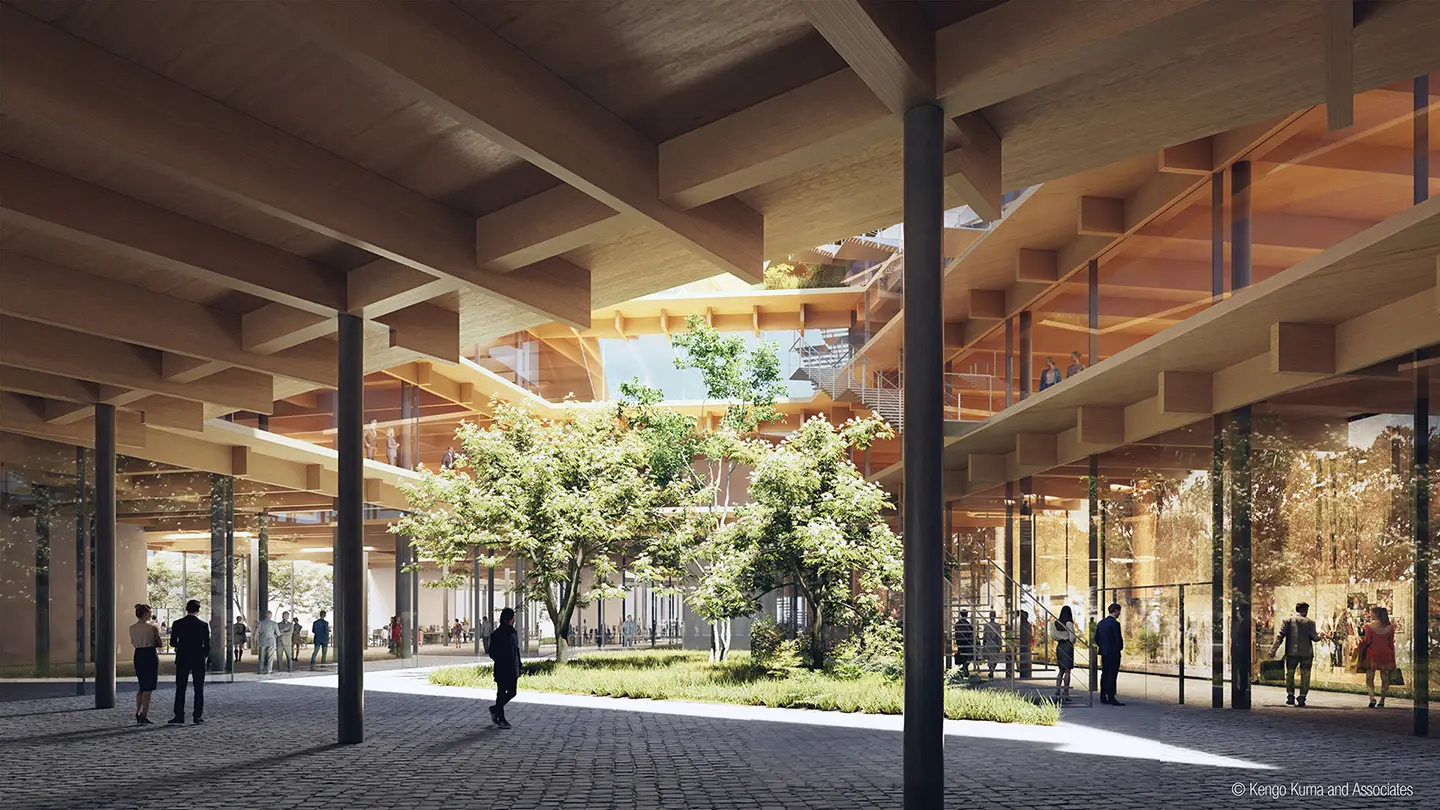 3 - Mario Cucinella Architects, TECLA, Massa Lombarda, Italia, 2021
TECLA – Technology and Clay è il primo modello di abitazione stampata in 3D in terra cruda locale, una costruzione a quasi zero emissioni di carbonio. Si trova a Massa Lombarda, Ravenna, e nasce dall'incontro tra lo studio MCA – Mario Cucinella Architects e WASP – World's Advanced Saving Project. Caratteristica principale del progetto è il suo involucro "imperfetto", prodotto con materiali reperibili sul luogo, per ridurre emissioni e scarti. La casa rappresenta l'unione tra una tecnologia d'avanguardia, come la stampa 3D, e un materiale antico, la terra cruda, usato in varie parti del mondo per realizzare abitazioni. TECLA prende il nome dalla città in continua costruzione de Le città invisibili di Italo Calvino, dove alla domanda sul perché di questa interminabile costruzione, gli abitanti, senza smettere di lavorare, rispondono: "perché non cominci la distruzione".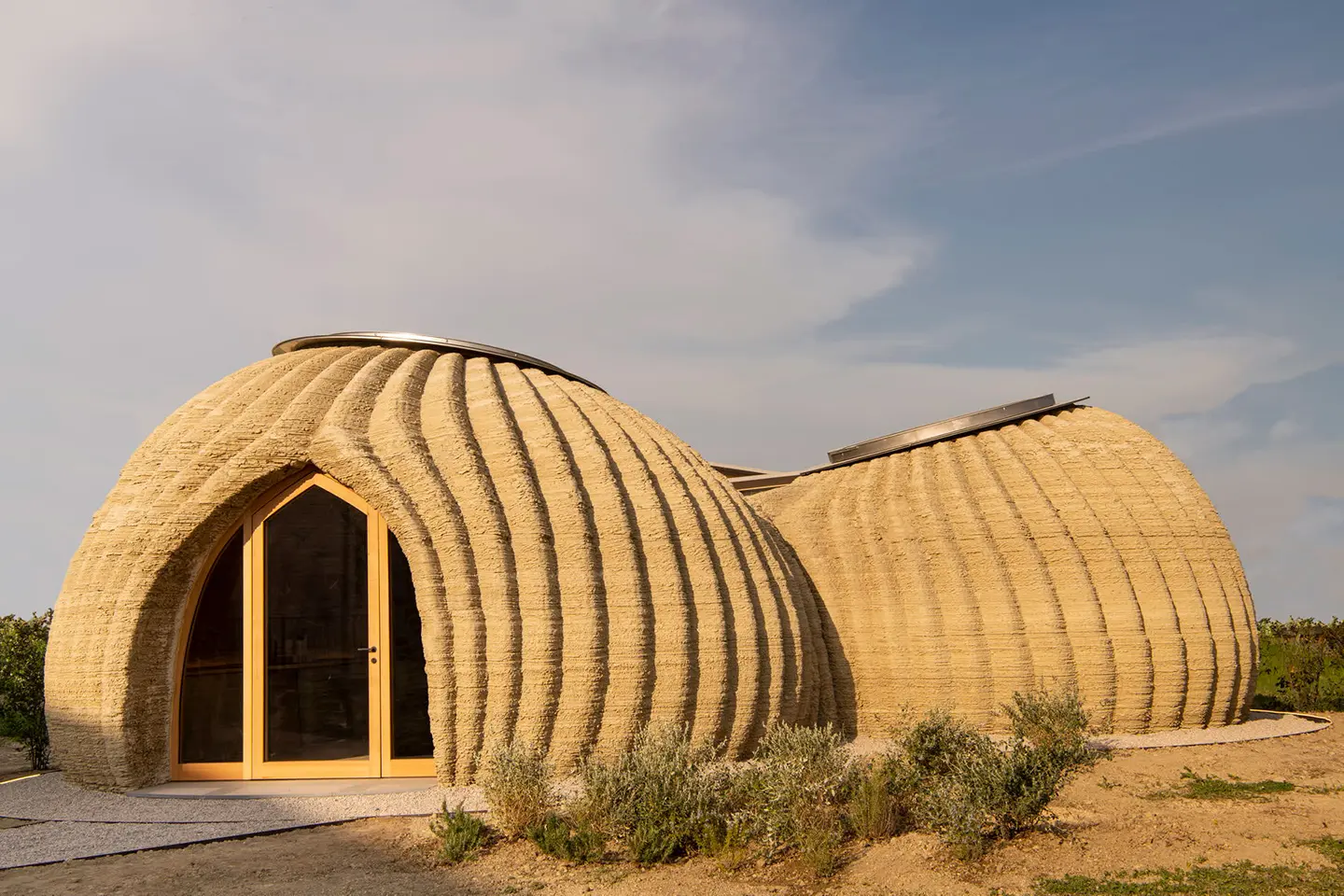 4 - Koichi Takada Architects, Sunflower House
Sunflower House is an experimental project commissioned by Bloomberg Green and designed by Japanese architect Koichi Takada, who imagines the house of the future with a view to sustainability. His vision is set against the backdrop of the Umbria Region, which is known for its farmland and sunflower fields. The design's standout elements are its circular roof, which rotates and follows the sun throughout the day in order to maximize exposure to sunlight (acting like an actual sunflower), and its structure, which is elevated from the ground to reduce its impact on the surroundings. The project thus combines technical expertise with poetry. "Climate change must be a catalyst for positive change, beginning with our humble homes," said Takada.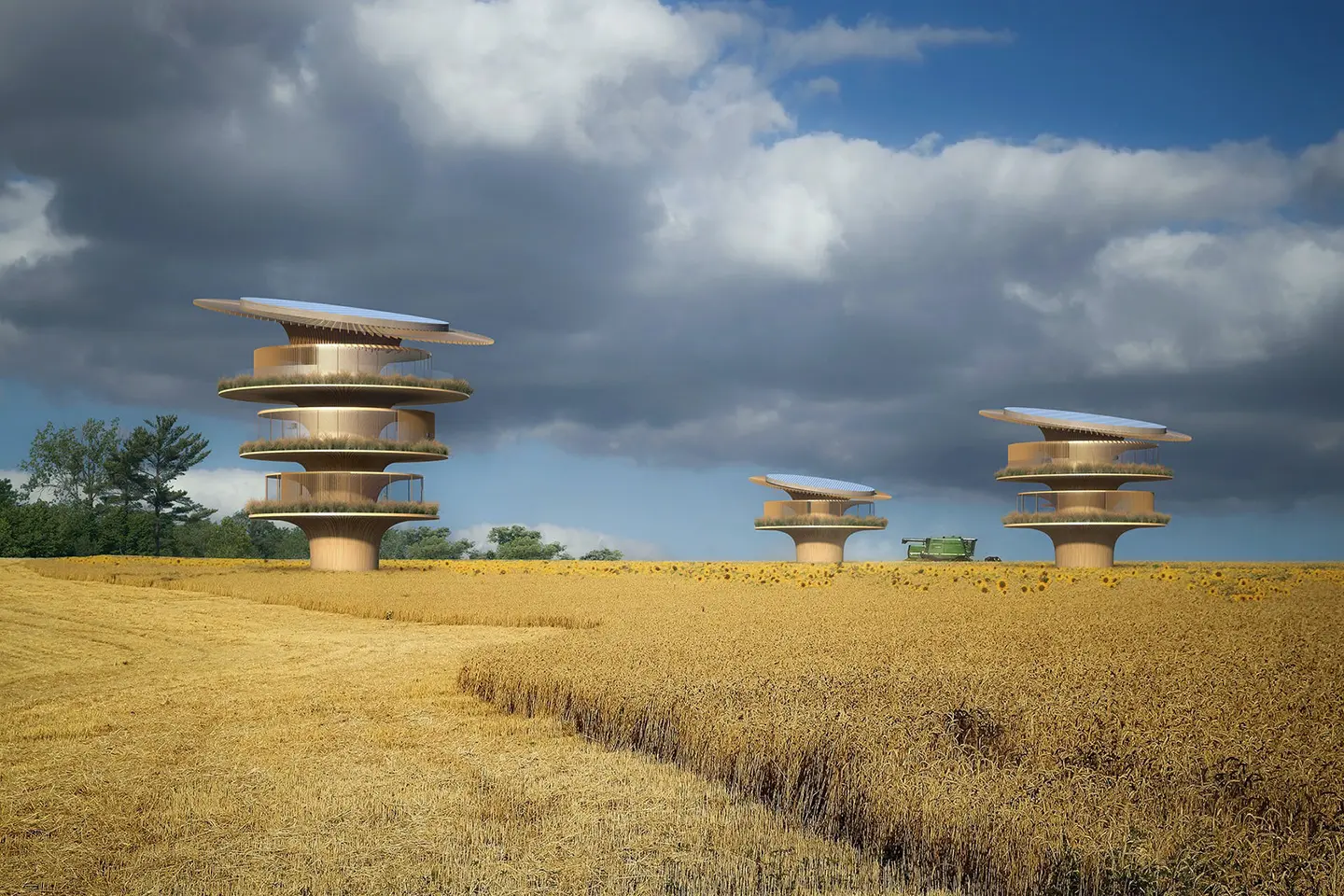 5 - Snøhetta, Powerhouse Brattørkaia, Trondheim, Norway, 2019
"Energy-positive buildings are the buildings of the future. The mantra of the design industry should not be 'form follows function' but 'form follows environment'", said Snøhetta founder Kjetil Trædal Thorsen. The Norwegian firm is committed to designing carbon-negative buildings, meaning that they generate enough renewable energy to compensate for carbon emissions. One of their latest works is Powerhouse Brattørkaia in Trondheim, Norway, an office building that produces more than twice as much electricity as it consumes daily. Its shape was designed to ensure maximum exposure to the sun.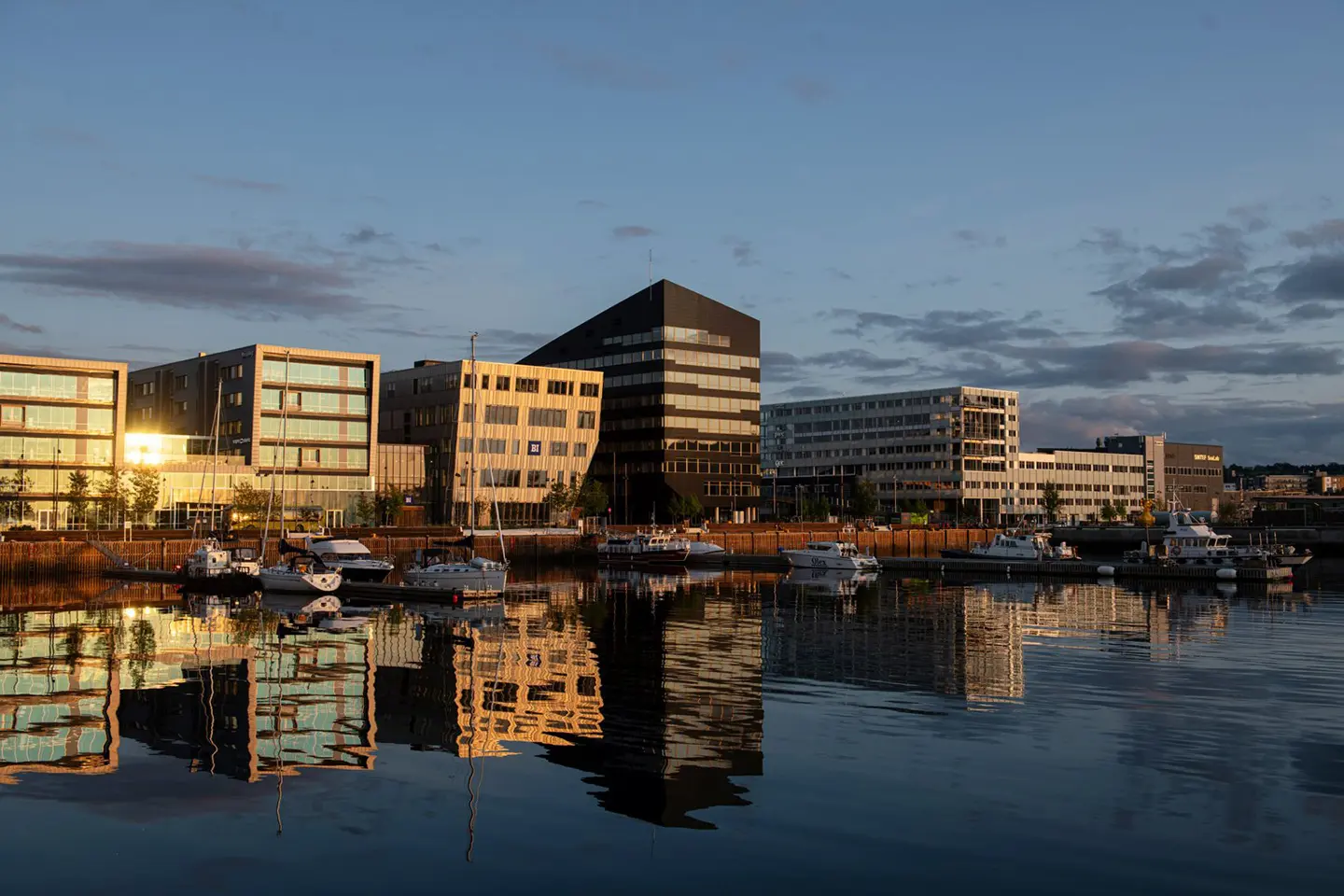 6 - Building Beyond Borders, Women's House by Ouled Merzoug, Morocco, 2019
The postgraduate certificate Building Beyond Borders, organized by Hasselt University in Belgium, has a broader view of sustainable architecture and promotes practice research in marginal areas. In Ouled Merzoug, a small village in a rural area of Morocco, the University built the new Women's House: a place where village women can meet, work and learn, as well as share their crafts with the local community and visitors. All the materials used are extracted locally and processed in collaboration with local craftsmen, to promote a valuable exchange of knowledge both for students and villagers. The building follows the natural topography of the land, maintains the informal paths created by villagers, and establishes visual relationships with the rest of the village. The Women's House is thus a social-ecological design.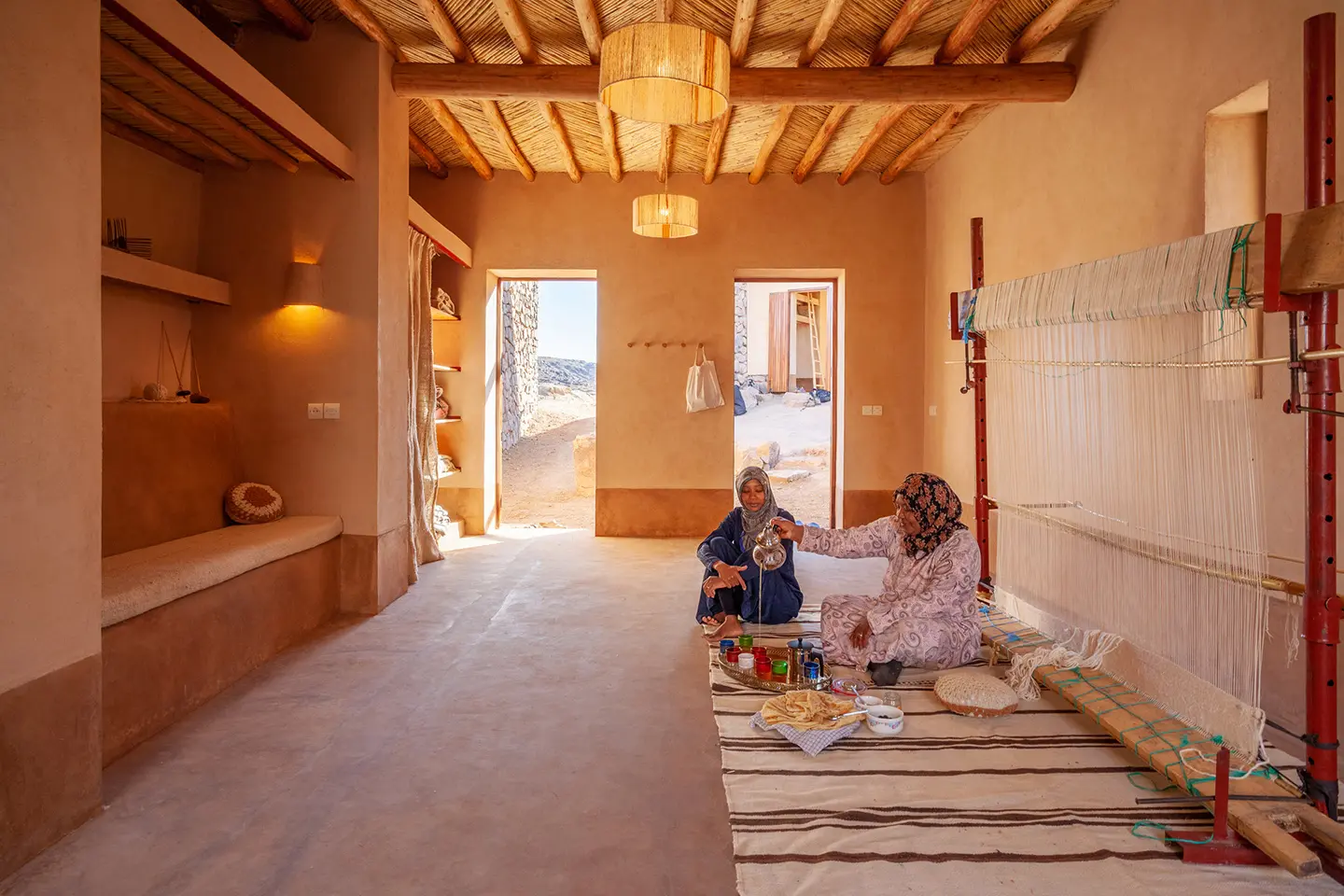 7 - Taller de Arquitectura de Alto Rendimiento (TAAR), El Humedal, Valle de Bravo, Mexico, 2013
Taller de Arquitectura de Alto Rendimiento (TAAR) designed an environmental research facility in Valle de Bravo, Mexico, that produces all the resources it needs on site. El Humedal is constructed from a mixture of locally extracted natural and recycled materials based on a zero-waste approach. To build the facility, TAAR looked to the building techniques of the indigenous Mazahuas, reproducing their rainwater harvesting systems and soil brick and stone walls that create thermal mass. "In this project we tried to make everything conscious, from the resources that the project needs to generate in order to operate, to the concept of generating something out of something else's waste" said TAAR co-founder Carlos Ruiz Galindo.