Marva Griffin in conversation with Peter-Philipp Schmitt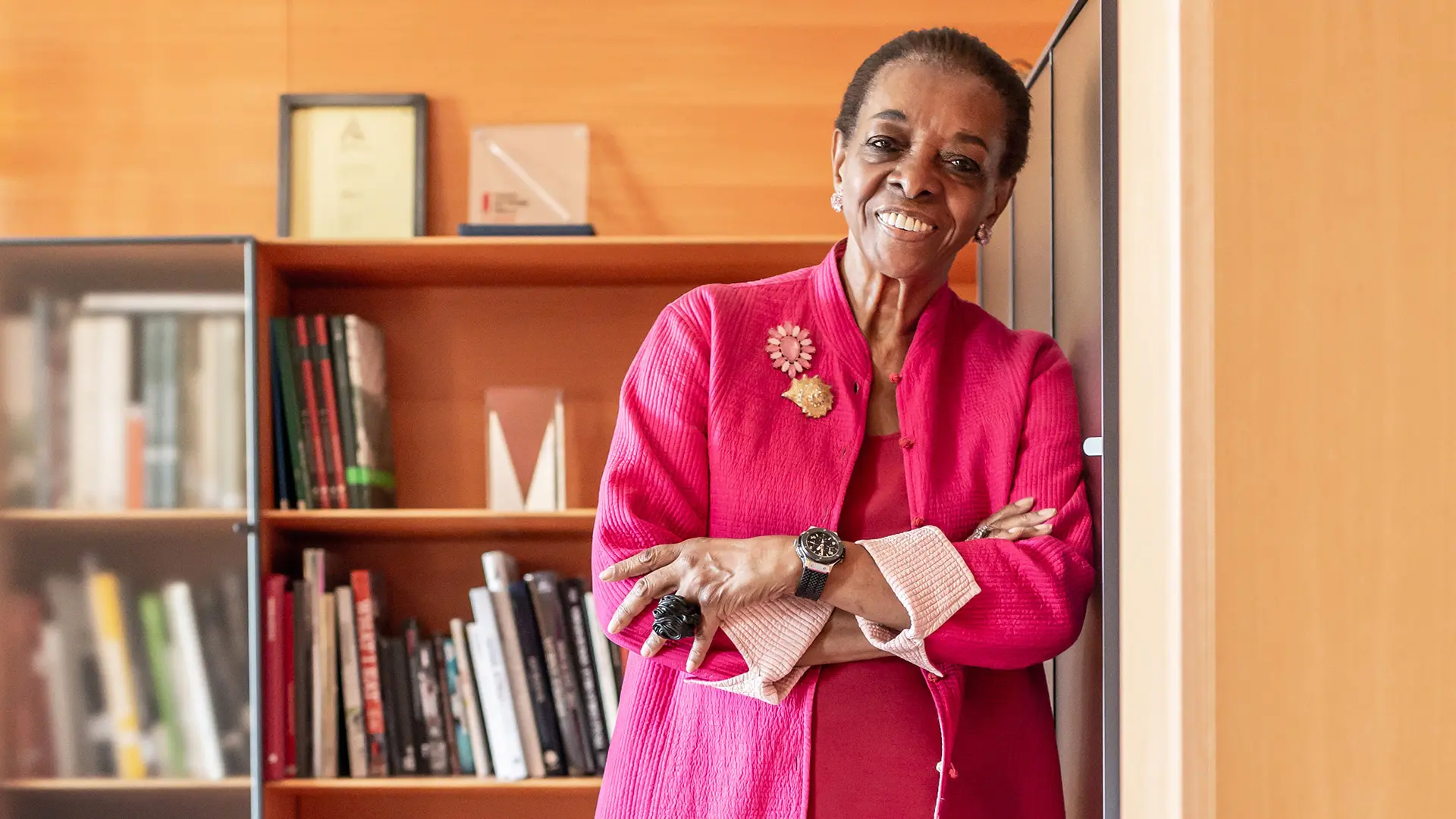 The founder of SaloneSatellite talks about her childhood in Venezuela, her early career in Milan and how she got involved with the Salone – always with an eye to the future.
Peter-Philipp Schmitt met Marva Griffin for the first time in 2002. It was his first Salone del Mobile.Milano and her fifth SaloneSatellite. He was impressed by the large number of young designers from all over the world taking part. After that, he visited the event every year until 2019. Each year he tried to find a young German talent to write about. One of the young designers stood out: Sebastian Herkner, whom he met at SaloneSatellite in 2009, and who is now world famous.
Marva, do you remember your first Salone del Mobile?
Of course. That was almost 50 years ago. I was working as an assistant, interpreter and communication aide for C&B Italia (now B&B Italia) with CEO Piero Ambrogio Busnelli and his partner Cesare Cassina.
You are originally from Venezuela. What brought you to Italy?
First of all, you must know that all Latin Americans have a crush on Europe because we see it as the "el viejo continente," the old continent: there is a lot to learn and see. I wanted to add Italian to the languages I'd learnt and so I went to the University for Foreigners in Perugia. When I finished my studies, I spent some time in Milan. After seven months back in Venezuela, I decided to return to Milan to live and work. I found a job after seeing an advertisement in the Corriere della Sera: C&B Italia was looking for someone to assist the CEO, I applied and got the job.
Were you always interested in design?
Even when I was a child, I was always passionate about the interiors of our home. We were a large family. I had five sisters, three brothers. My father was a businessman. We had a very nice, big house with a lovely garden. My sisters were more interested in cookery, learning and working together with our Mum, and I took care of the rest of the house and the garden. I love flowers, and I was always decorating the house and moving the furniture around. In El Callao, the little town in the South of Venezuela where I was born and where I grew up, there was only one supermarket, where I spent my pocket money on House & Garden and House Beautiful.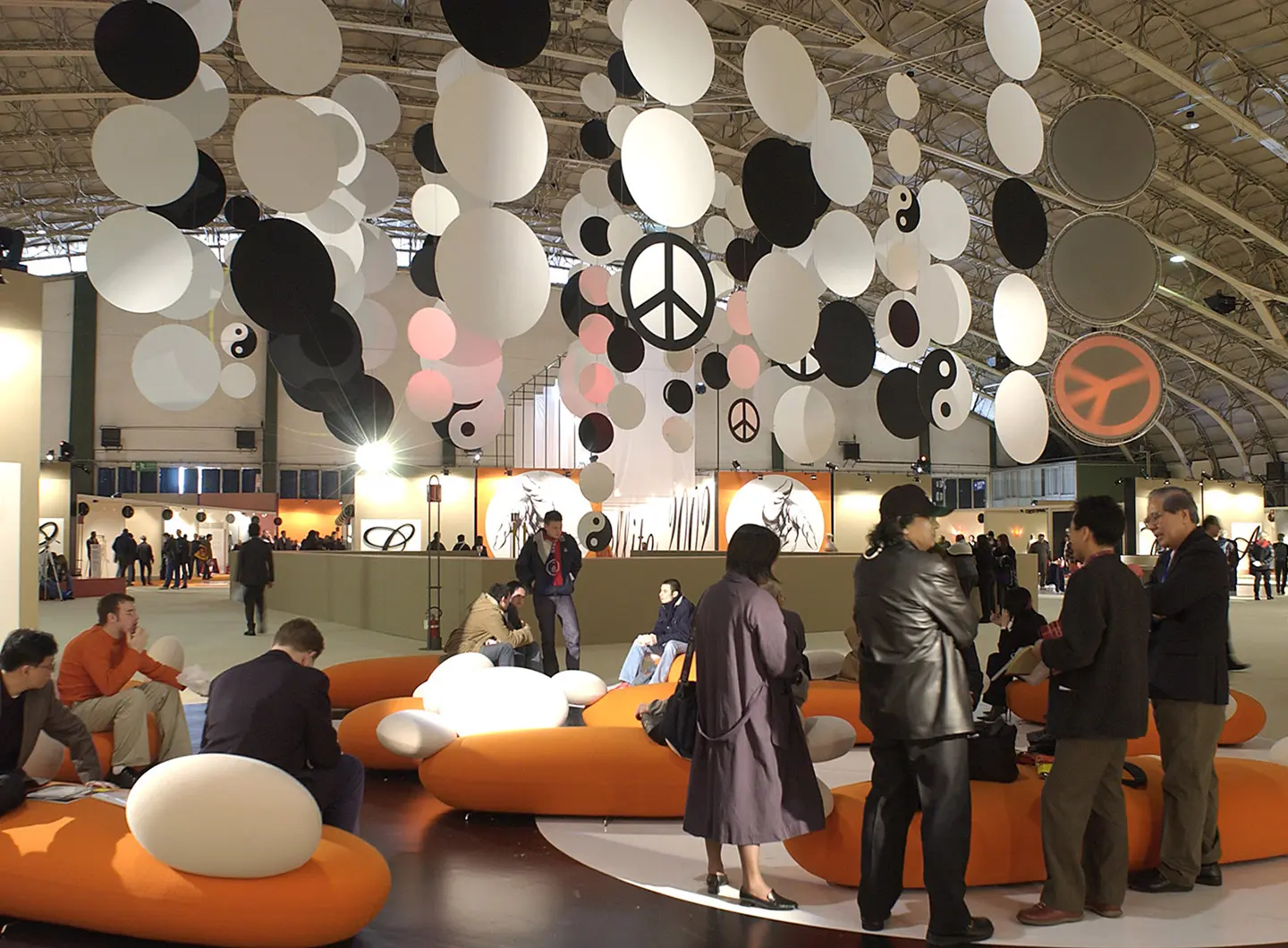 Later you worked for these magazines.
My mother was really surprised when I became the Italian correspondent for the French magazine Maison & Jardin, and the American House & Garden and, year after year also for American Vogue, precisely the magazines I bought when I was a kid. That was after my time with B&B Italia. I had to quit my job there after Condé Nast asked me to work for them. However, I continued to do PR for B&B Italia as a freelance.
And through Busnelli you came in contact with the Salone?
After some years, while organising Incontri Venezia -I Tessuti nell'Arredamento (Fabrics for Furnishings) and Incontri Venezia-Il Design nell'Oggetto (Objects as Design) in Venice, the General Secretary of the Salone del Mobile, Manlio Armellini, came to me and said: "Marva, I need you!" He wanted me to take care of the international press and organise some collateral shows at the Salone del Mobile. The first thing that I did was organise the International Furnishing Accessories Exhibition, featuring textiles and objects. That was in the early Nineties.
Some years later you started SaloneSatellite. With that you became a mentor for many young designers. How did this happen?
I spread the word and asked some young designers that I knew to do the same. I called many of my colleagues at other magazines and told them about the idea. For example, Chantal Hamaide, the founder of the French design and interior architecture magazine Intramuros, who said: "Marva, next week I will be visiting Philippe Starck's Studio. He has a lot of young designers in his office." Patrick Jouin was an assistant of Philippe's and he called me. Even though there was only a small space left, because I was already fully booked in April 1998, he showcased his collection and immediately companies started to work with him and produce his designs. Many of the young designers who started out at SaloneSatellite then have gone on to become famous designers and producers who exhibit at the Salone, such as Dirk Wynants who set up the Belgian company Extremis. He is very proud of it and talks about his debut at SaloneSatellite in all his interviews, and Davide Groppi who has this incredible lamp and lighting company. He now exhibits at Euroluce. Pedro Paulo Franco, who did three years of SaloneSatellite and now is a producer in Brazil, and many more.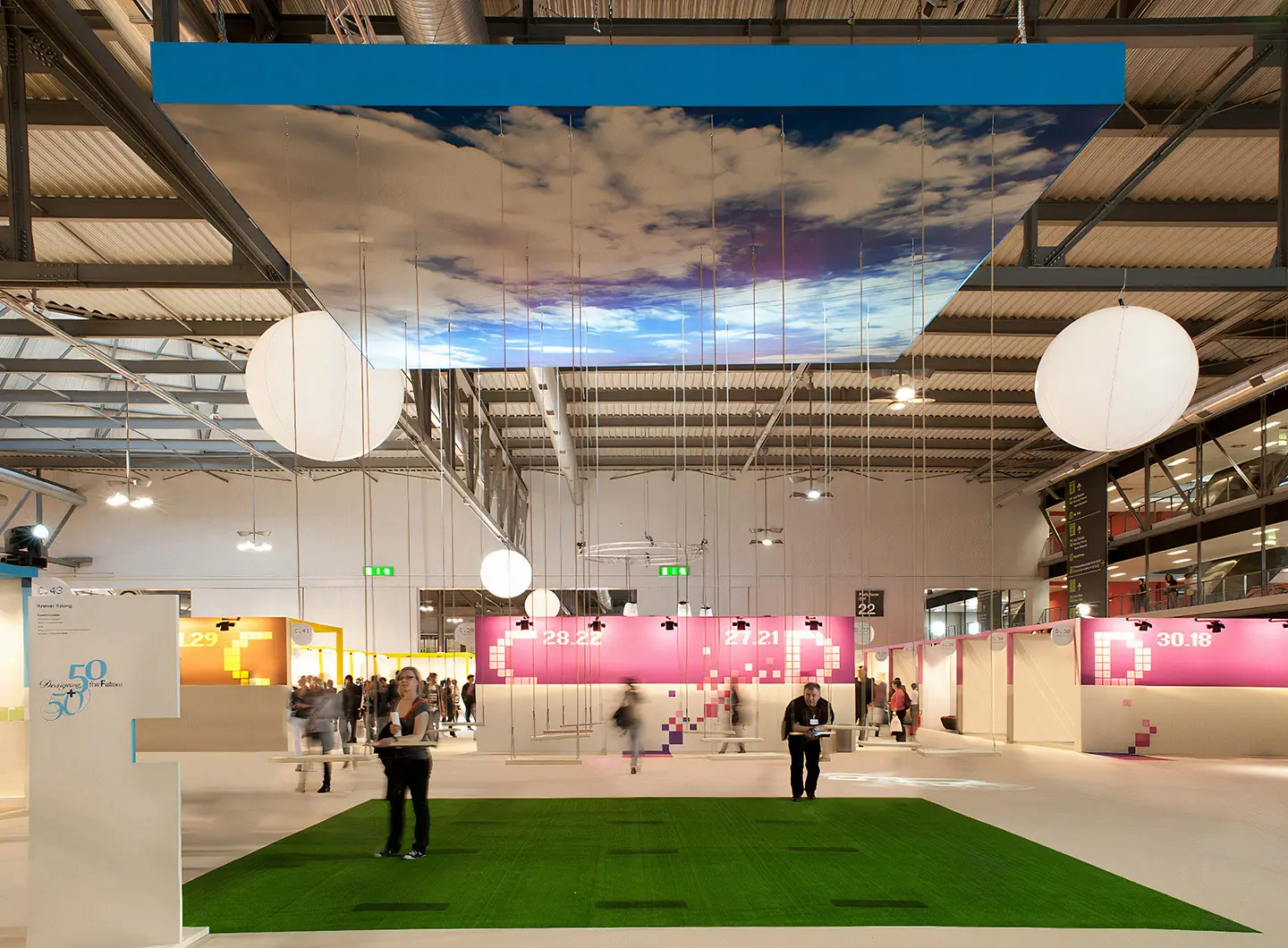 Just a few months later, in April 1998, the first Salone Satellite was launched. How did you manage that?
I was still a freelance for the magazines - and because of that I was always looking for young talents. But it was difficult for them. Because they weren't companies, they couldn't take part in the Salone del Mobile and very few could afford a space in the Milan to show off their products: the city was too expensive for them, so their desire to be seen by producers and exhibitors was thwarted. They wanted to be inside the fair. Some of them knew about my working relationship with the Salone del Mobile, and they begged me to intercede on their behalf so they could be part it. So, I talked to Mr. Armellini and after much discussion he said to me: "There is a space. See what you can do to bring the young designers into the Salone." That was in November 1997. That's how it all started.
How many young designers have taken part in SaloneSatellite to date?
More than 12,000 from 48 different countries. In the first year we had around 100 young designers. But it became bigger and bigger and now we have more than 500.
Is September's SaloneSatellite already fully booked?
Oh, yes. Because all the designers that were confirmed for last year are taking part this year and are reconfirmed. The 2020 event was fully organised when we had to cancel it because of Covid-19. But there are also some 2021 newcomers who were assessed by the Selection Committee. Every year I invite a group of figures from the design world to help me weed out the best young designers that applied for SaloneSatellite. For 2021 I asked Roberto Gavazzi from Boffi/De Padova, Giulio Cappellini, the Brazilian journalist Fernanda Massarotto, Silvia Nani from the Corriere della Sera, Beppe Finessi, Pasquale Junior from Natuzzi and others. We did it via Zoom in October 2020. So we hope that in September there will be a SaloneSatellite boasting a selection of designers from 2020 and 2021.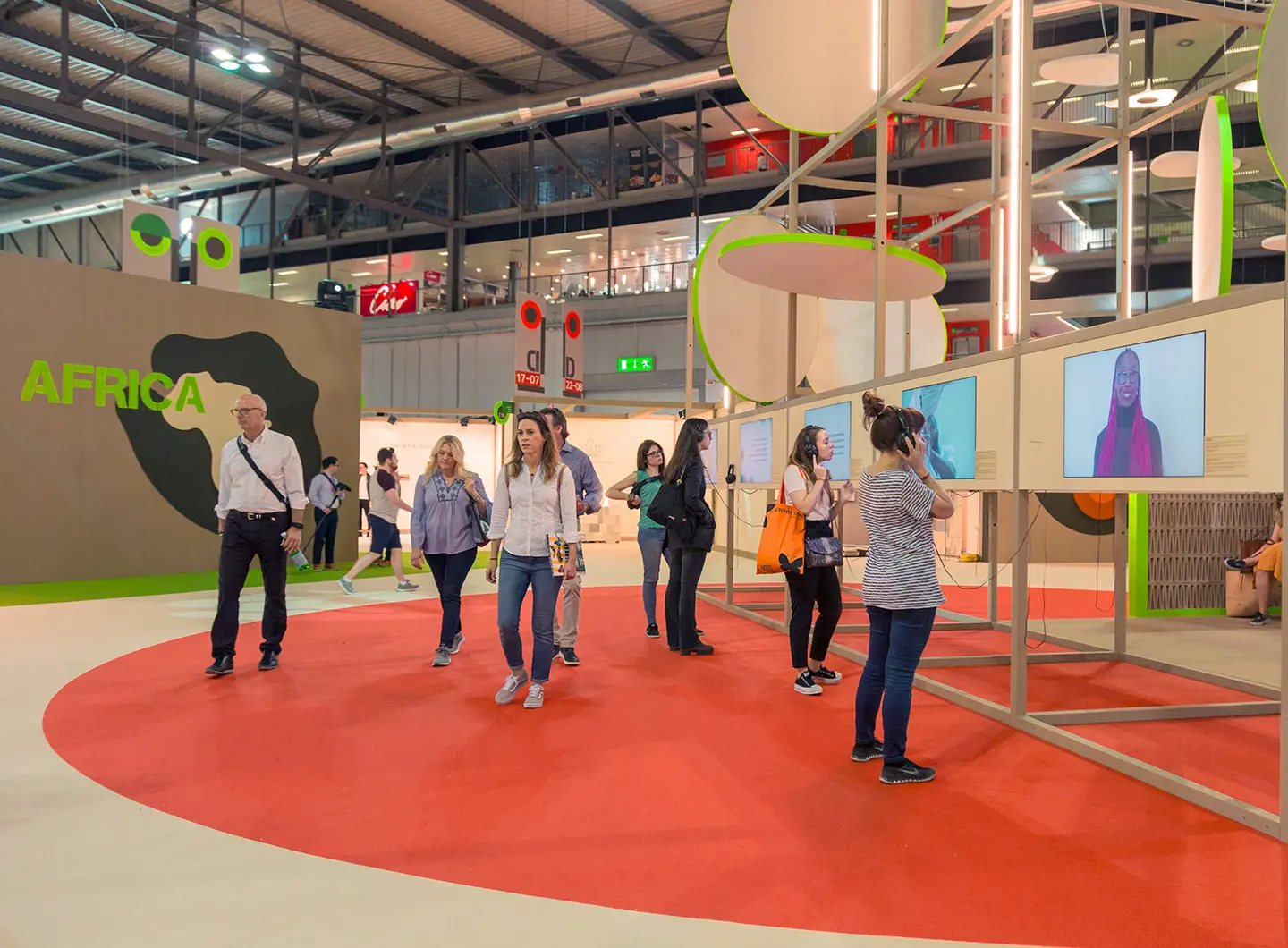 Looking back on your early years in Italy: it was probably not so easy to be a woman and a foreigner at that time.
Maybe, maybe, but I was more interested in learning about this country and doing my job. I consider myself extremely lucky to live in a country that I chose and, of course, tackling ordinary problems, but not because I was a woman or a foreigner. I am the kind of person who forgets and tries to get rid of all the negative things in my life. I think positive. I was lucky to find a job, to travel the world with great entrepreneurs like Cesare Cassina, Piero Ambrogio Busnelli and Dino Gavina, and meet designers/architects such as Vico Magistretti, Richard Sapper, Afra and Tobia Scarpa, Gaetano Pesce and many more. B&B Italia was the company in the late Sixties/early Seventies, creating extraordinary products such as Coronado by Afra and Tobia Scarpa, the Up Series by Gaetano Pesce and Le Bambole by Mario Bellini. It was my job almost every day to translate Piero Busnelli's explanations to important visitors such as the architect Gio Ponti, Philip Johnson, the CEO of Herman Miller, and many, many more who came to visit and find out more about the success of this company. Can you imagine: me, among all these people? Incredible.
The Salone has changed a lot over the years. What do you think is the most obvious transformation?
I wouldn't say change or transformation. It's an evolution, an innovation that has taken place and continues to do so. When the Salone became international Mr. Armellini asked me to be responsible for the international press. And we did press events all over the world, in several different countries. It was hard work promoting the Salone, but so rewarding to become the number one furniture event in the world.
Coronavirus disrupted our daily lives. How do you see the future of the Salone?
The world has changed. The world has to change. We have to change. Everything will change. Digital is the new normal. We are dependent on our computers. I hate it. I hate Zoom. I am Zoom-fatigued. But there's nothing I can do. We can only see each other on our computer screens. It makes me sad to see young kids not going to school. Everything has changed. I'm sure there will be changes when it comes to fairs. But there's a question mark here. Let's see what happens in September. We'll keep working normally towards the September 2021 Salone, and then towards April 2022. Let's keep our fingers crossed. We will see!
What have you missed most over the last few months?
I was always travelling - trains, planes etc. I am very curious, and because of my job, I have to see lots of people and lots of things. My last trip was in January 2020. For the first few months, I was quite happy because I hate having to pack. But now I must confess I am really fed up with not travelling at all. I hope to start travelling again as soon as possible, and to go back and visit my birth country, Venezuela.