Lebanese design: starting from the available materials
Add to bookmarks
Professional creatives and students in Beirut rethink processes in collective ways with the training project of House of Today and the American University
Design as an engine for change
Training and international discussions are an engine for redesigning an entire country starting from the available materials. This is how old panels, rusty nails, herbs, branches and even old doormats can take on new life just by imagining them together, in an inclusive dialogue. 
These are some of the insights born from the first "Augmented Autarky" conference and the workshop "Beyond Foraging", co-curated by the non-profit platform for designers House of Today and the Department of Architecture and Design of the American University of Beirut. 
Porky Hefer, Guan Lee and Marco Campardo, three international designers and architects specializing in local and sustainable materials and processes, came together for the first time live and online with the Lebanese creative community. Not just designers but also architects, artists, historians, writers and enthusiasts in general. They immersed themselves for a few days in the productive and craft scene of Beirut. After this first experience there the first collaborations are already being formed.
House of Today and the American University in Beirut
As Cherine Magrabi Tayeb, founder of the collaborative design platform House of Today, explains: "Lebanon has always been the hub of Middle Eastern design, and Lebanese designers, along with unparalleled local craftsmanship, are continuing to prove it. For us, education is the basis of all creation and we continue to believe in the pure talent that exists in Lebanon. The long-term partnership between House of Today and the American University is based on a shared passion for developing design education and formalizing it as a discipline." 
On shared knowledge, the true fulcrum of the conference, she adds: "We see inclusiveness in the design world as translating into an ecosystem accessible to everyone, regardless of their background. People from all walks of life and disciplines are involved in this project and the first videos shared on the platform immediately generated hundreds of views. Our goal has always been to transcend borders with the differently creative voices emerging from Lebanon, and so nurture the design ecosystem from our country to the world."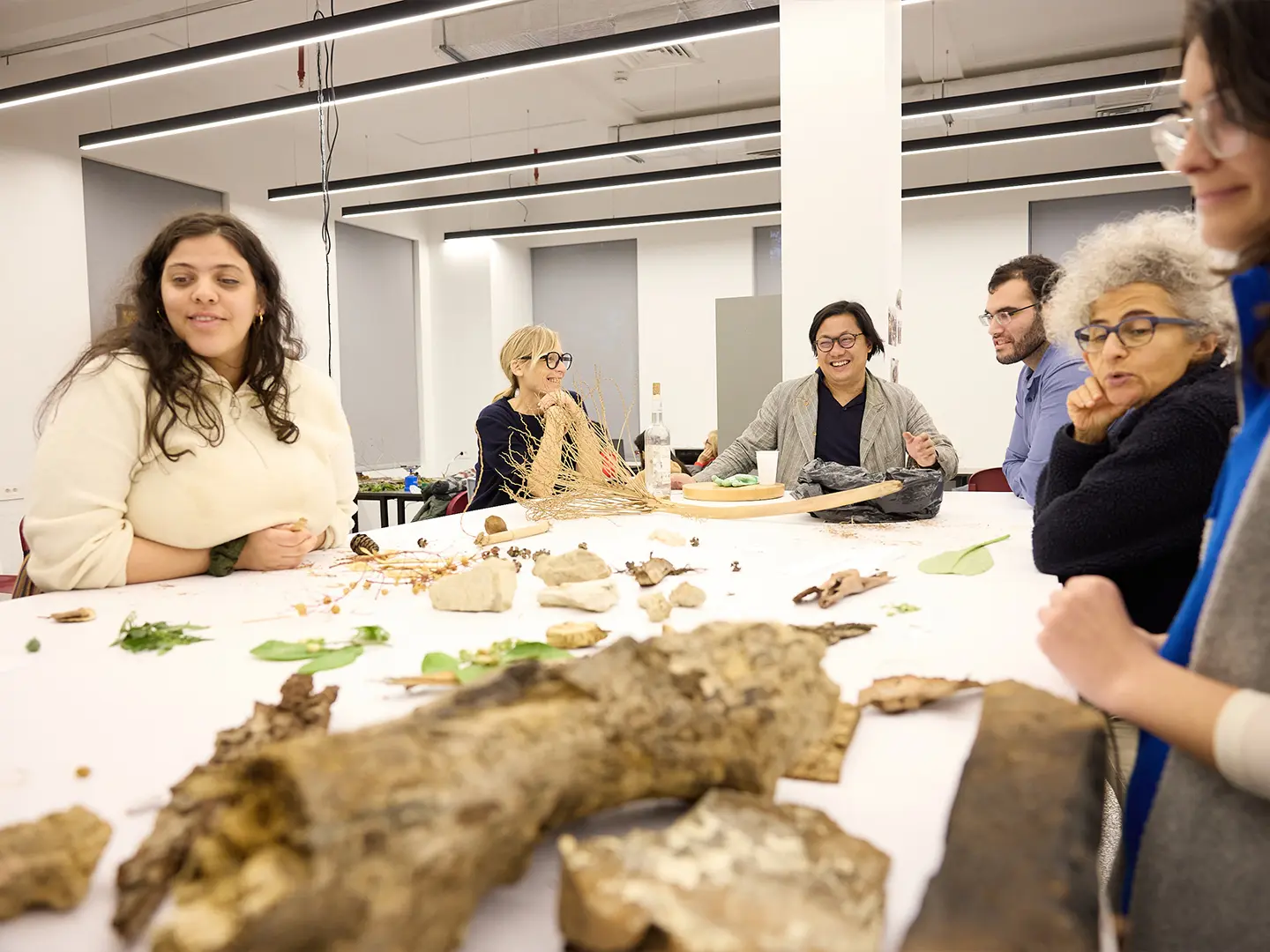 Porky Hefer's research rests on vernacular architecture, winning him the Wallpaper Design Award 2019 with a luxury resort in the middle of the desert that was hand-built using local materials. Like the other well-known designers invited for the occasion, he is enthusiastic: "I met the most incredible and enterprising people there are. So hopeful, they are doing everything in their power to make sure Beirut succeeds. The generosity of the people is overwhelming. They are working to rebuild a city, a home and a culture. Craftworkers are rebuilding it with their own hands and using the multitude of talents, techniques and materials they can find. I definitely want to understand how I can work with some of the incredible craftworkers and artists I have met. I'll be coming back to Beirut soon."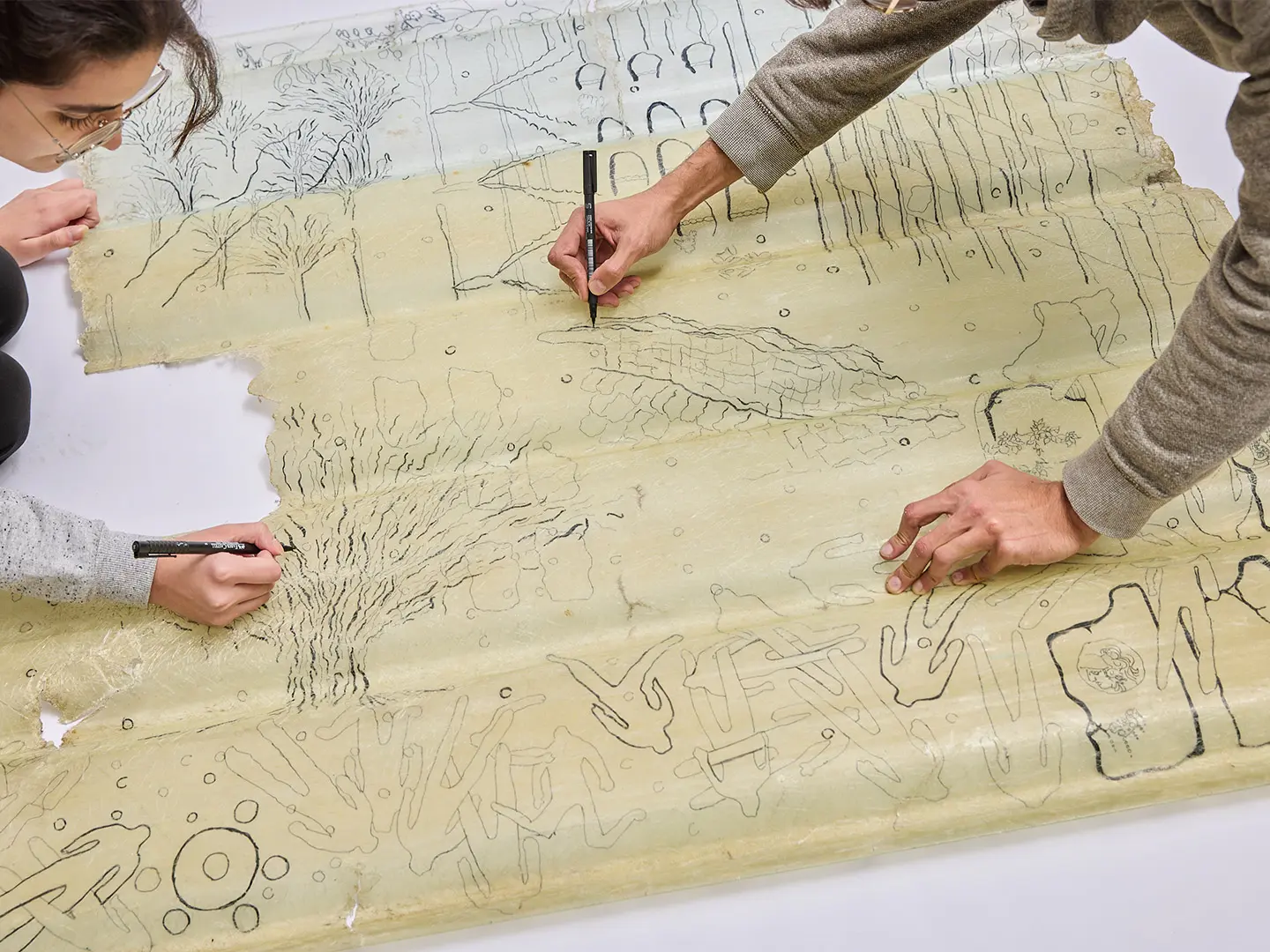 Marco Campardo, the latest Ralph Saltzman Prize-winner for 2023, an expert on processes on the fine line between craftsmanship and industry, high-end and lo-fi, spoke of a pragmatic conference: "It's important to help understand that processes are not necessarily expensive and solutions can be simple even in sophisticated projects. In this sense there is no low or high quality: only uniqueness counts. But you have to study each object to understand how it can be done. I'm not a designer with a pencil. In my approach it's the process that influences the aesthetics. It's 'process driven design' that becomes interesting when you look at the richness of Lebanon's cultural and craft heritage."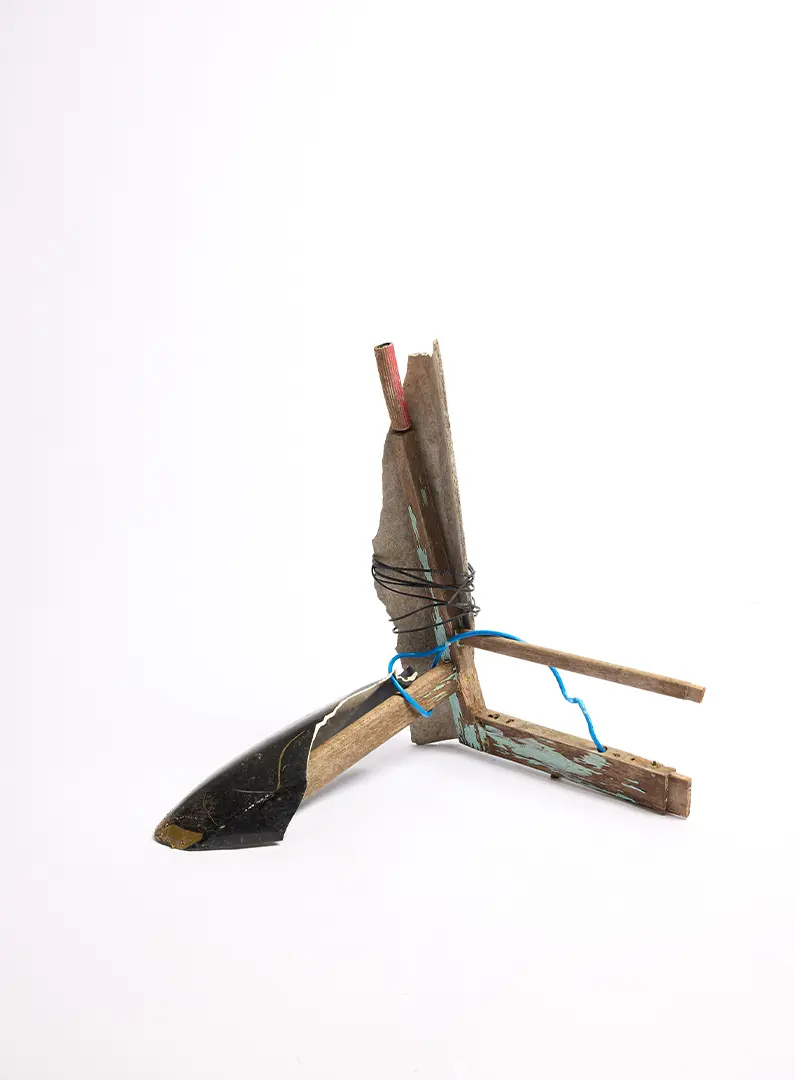 Guan Lee, Associate Professor of Architecture at the Bartlett School in London and founder of Grymsdyke Farm, where he catalyzes projects between craftsmanship and digital technology, conducted the workshop "Beyond Foraging", helping the groups create "a garden of found objects using foraging techniques. Using digital and manual tools, we scanned the physical environment for material opportunities, drawing on local sources of knowledge, and dialoguing with experts from different fields. Instead of 'taking', can foraging be a way to add importance to something? How can we use design and technology to heighten the value of the materials in our environment for our environment? Identify the deeper value of the material world and careful consideration of its origins, habitat, seasonal availability, levels of abundance, potential for scalability, reliability, proximity, symbolism, and historical significance. This project asks how a deeper connection with the city, the land and plant life can lead to more meaningful engagements with design and construction. Explore the working relationship between how we make it and what we do it with."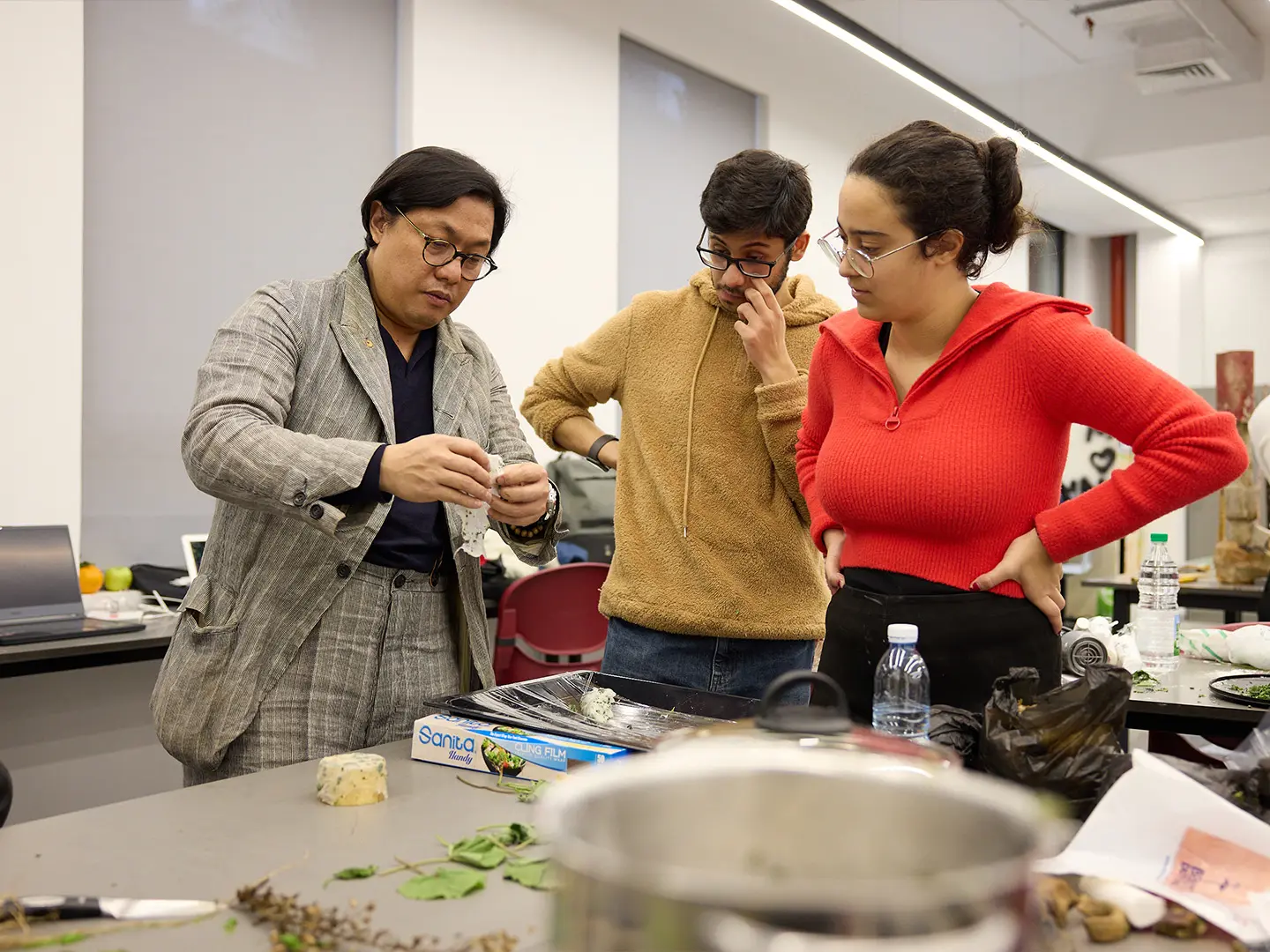 For four days Guan Lee and the other members of his research team explored four areas of Beirut: Hay al Seryan, Riad El Solh, Zuqaq El Blat and Tariq El Sham. 
"Guided by experts in local knowledge, street echoes and stories of a distant past," says the designer, "we talked with people, objects and things that we found and collected. Four different outcomes emerged from the workshop. One concerns the local herb, mallow, and another the bark and roots of trees that had grown up in neglected areas of the streets. Two others took literal pieces of the city and translated them into designed and sculpted interventions. These objects offer a new reading of the setting where they were found or discovered."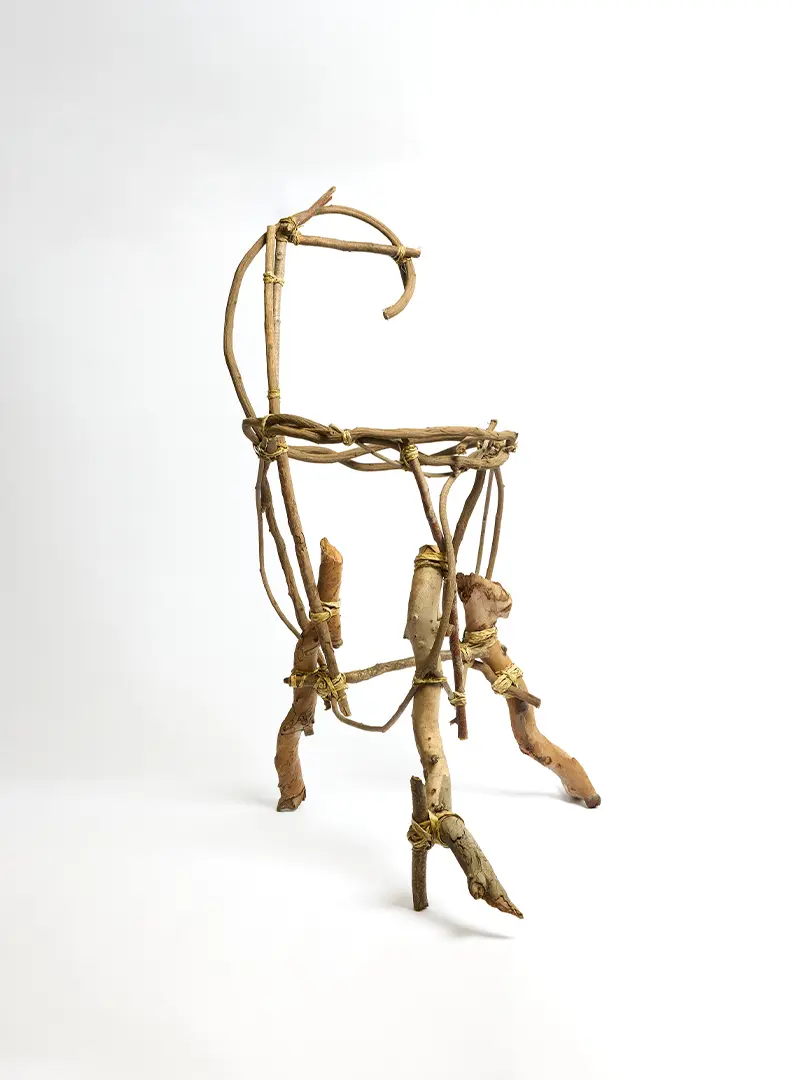 In the words of Anne-France Berthelon, co-curator of the symposium "Augmented Autarky" and the workshop with Prof. Rana Haddad of the Department of Architecture and Design of the American University of Beirut: "The title refers to the union between traditional knowledge, craftsmanship, and technology, hence in some way to the past and the future. Comparing creativity and multidisciplinary knowledge enabled us to present and represent the local world with a realistic and human approach. The attention to error  in the process, which is an integral  part of the result, the sharing and the cross-section of real life lived in this experience, make us think that this is the best way to do design."
Rana Haddad, who has been working for years as a designer and alongside students, observed: "The current need is to redefine the direction of design starting from the available tools, materials and talents present in the country, with an awareness of our creative value. International exchanges and openness to digital media are of primary importance to understand how to create cities with a circular economy, thanks to sustainable and contemporary educational and design actions. In this respect, it is the word itself that embodies the concept of design."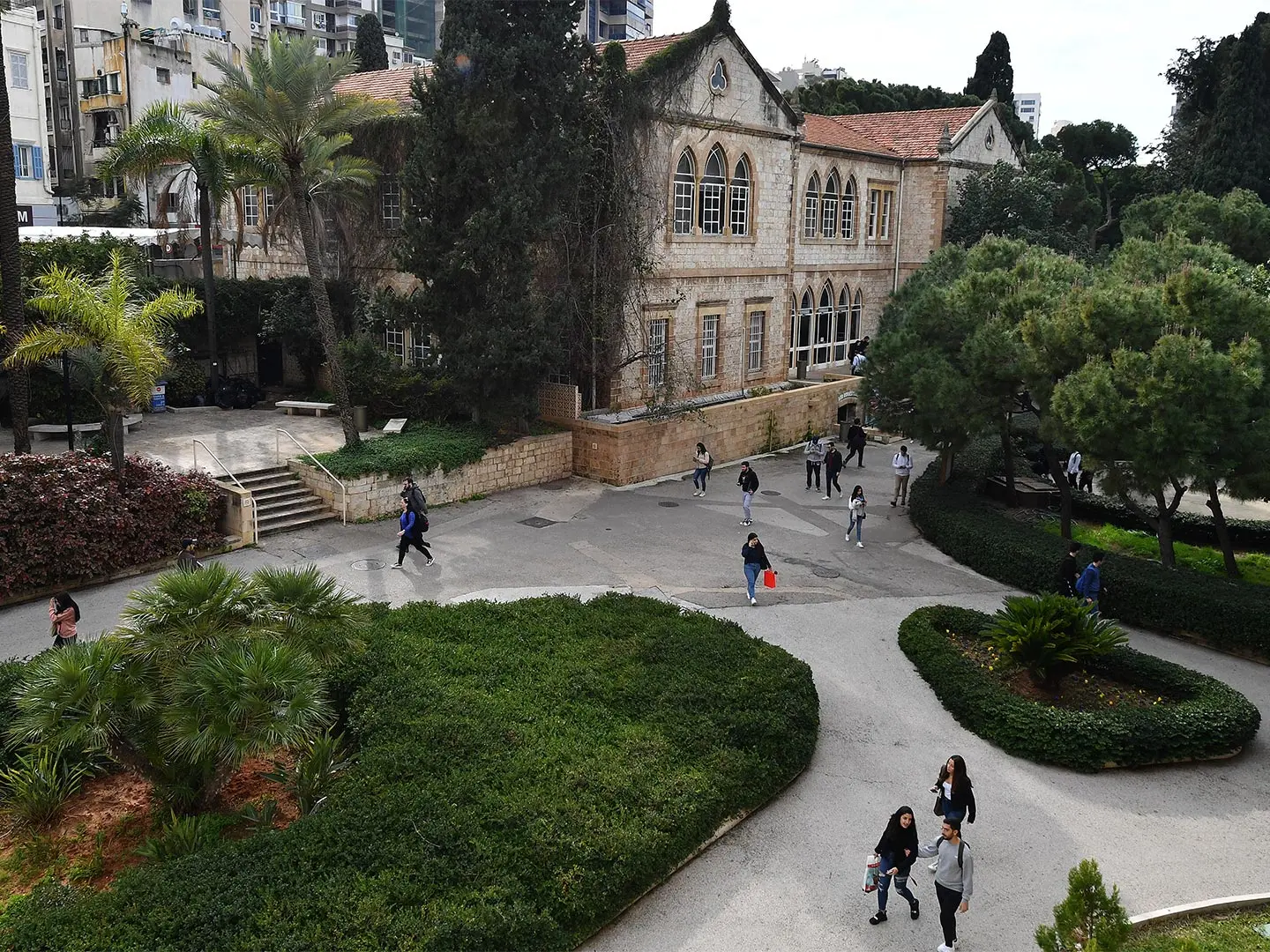 While the network of creatives connected to Beirut continues to expand, House of Today is renewing the appointment with design from 6 to 28 May in Austria with Tamara Battage in the "Ashes & Sand" collective at Schloss Hollenegg for Design. It has already prepared the next training project: a scholarship for Lebanese students between 17 and 34 years old. More information on House of Today.