Gabriele Chiave, Creative Director at Marcel Wanders studio
Add to bookmarks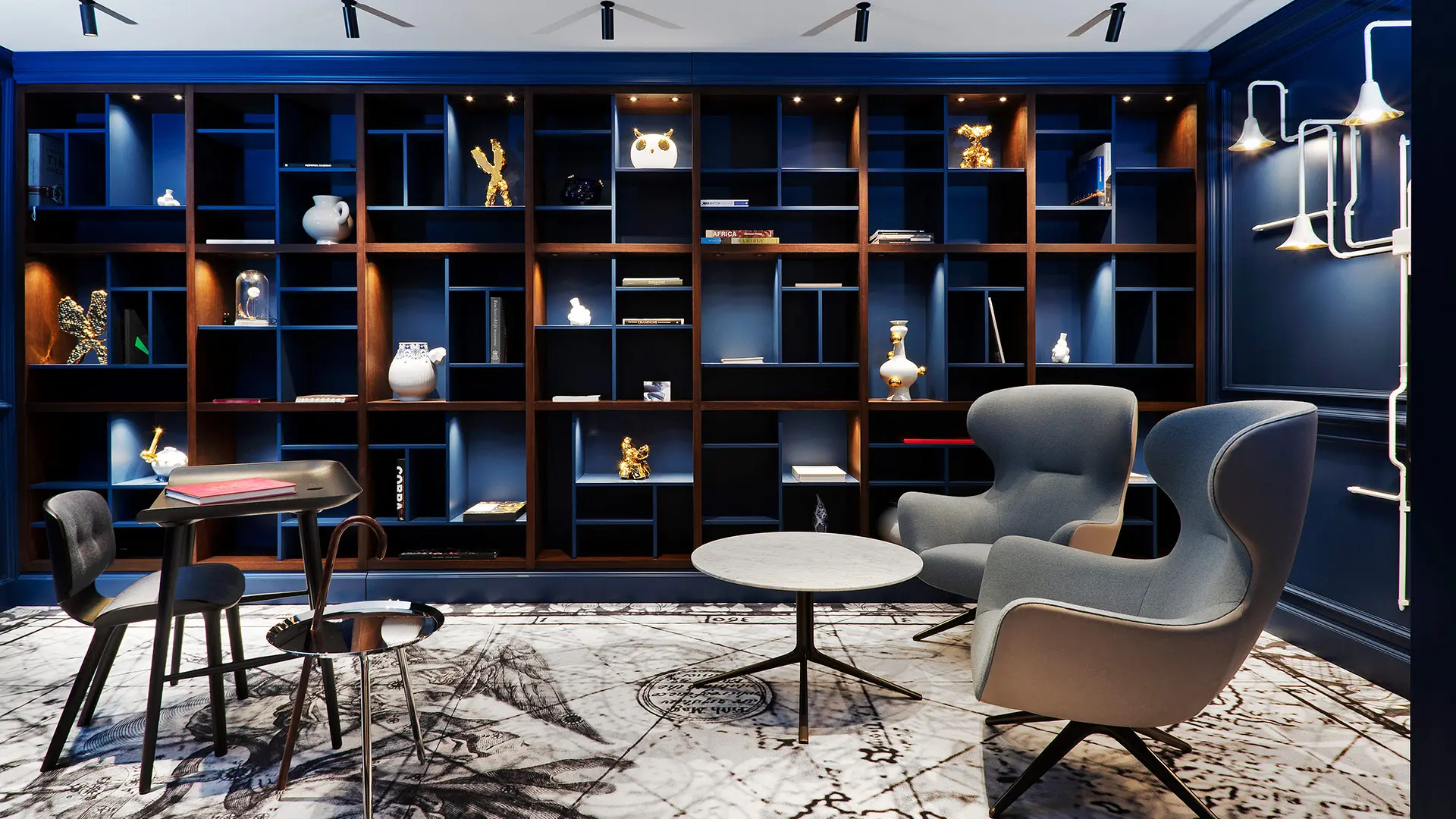 Born into a diplomatic family, his lack of roots represents the designer's greatest challenge, while one of the projects he's most of proud of was a graduate thesis for Gino Strada
Gabriele Chiave has travelled all his life, but has been living in Amsterdam for 15 years. That wasn't the plan, but we have no control over our destiny (or our hearts). He tells us about himself from his studio on the water, concisely and brilliantly. Born into a family of diplomats, he spent his childhood travelling around the world – France, Venezuela, Senegal, Italy and Syria, to name but a few. He inherited his love of design and furnishing from his parents, collectors of objects and furniture, both antique and modern. He studied at the IED European Institute of Design in Milan and his degree thesis was sui generis - a project for Emergency, founded by Gino Strada – a fabric backpack that could be turned into a field stretcher (subsequently produced   in Syria), useful for doctors for transporting the wounded and positioning them prior to triage. He then then began to collaborate with Alessi, creating products and running workshops for architects and designers. It was here that he met Marcel Wanders – a chat sufficed to ignite a spark between them. A year later, the Dutch designer invited him to go to Amsterdam. Wanders was looking for a designer with a more functional and industrial vision of design than the "artistic" approach more commonly found in Dutch practice. However, this paved the way for new, more poetic prospects and horizons, and for experimentation and diversity. The rest is history. Today, Gabriele Chiave is creative director of the studio, leading a team of 45 professionals with charisma and empathy. His life motto is Ad altiora, semper.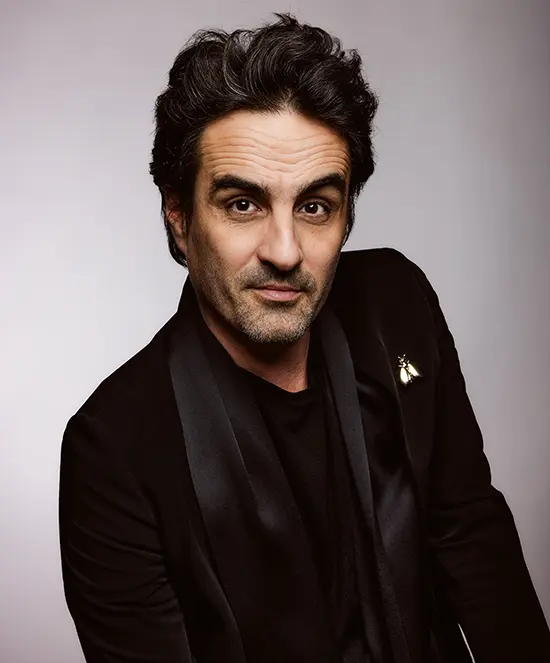 How would you introduce yourself to someone who doesn't know you? As Gabriele, probably. As a citizen of the world.
Your main character trait? I'm very social, empathetic.
What did you want to be when you grew up? An actor.
What does happiness mean to you? Watching and playing with Coco, my new 10-month-old girl.
What does poetry mean to you? Poetry is a way of living, a way of approaching life. Poetry is an expression of life which is driven by beauty, romanticism and dreams.
What does "home" mean to you? Home to me is the art and objects that I grew up with and create my environment.
Do you believe in love at first sight? I do.
A childhood memory that you hope never to forget? Growing up in Venezuela and Senegal.
What does "being humanist" mean in design? Caring about people and connecting emotionally with people through design.
Does your design reflect your personality? Not always, but it certainly always resonates with some of our characteristics.
What does culture mean to you? Culture is the sum of elements such as arts, heritage, traditions, ideas, intellect, form that define our society and make it real and alive.
Who are your imaginary heroes? Our guardian angels.
A real-life hero? People who dedicate their life to other people's lives or save other lives.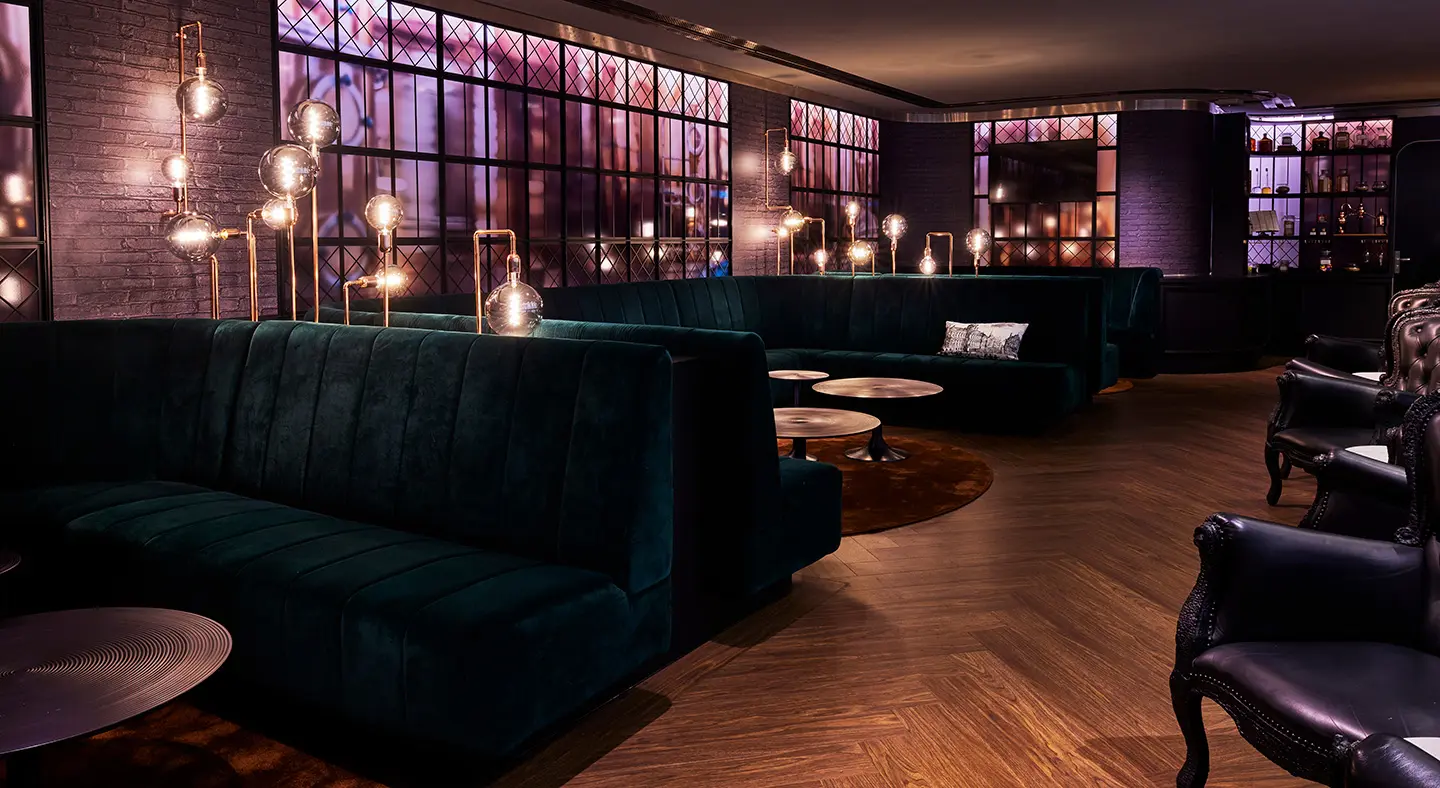 Your favourite colour? Black.
Digital or real? Digireal.
More is more? More is more. Less is less.
The TV series or film or play you would have liked to design the interiors/furnishings for? Tim Burton's or Wes Anderson's movies.
Three books you'd take on a solo trip? Open by Andre Agassi, The House of the Spirits by Isabel Allende, One Hundred Years of Solitude by Gabriel García Márquez.
The soundtrack to your life would be played by …? The Rolling Stones.
Your most precious object? A little book of stories from my grandmother.
Your favourite place? For now, Amsterdam.
Your relationship with Milan? Creativity, friends and family.
Your idea of resilience? The path towards stronger growth.
What do you do towards sustainability? Less and more. Less quantity, more quality.
The material that best expresses the wonder you want to generate through your projects? Most craft materials. Materials that have the quality of craft.
The toughest challenge you've ever overcome? The lack of roots.
The mistake you regret most? Mistakes are our greatest tools for learning and growing.
What is talent? Talent is skills, mentality, behaviours, abilities that make someone excel in achievements and life.
How do you lead your team of designers? By listening, engaging, challenging, and pushing them.
Your life motto? Ad altiora, semper.