Domenico Gnoli at Fondazione Prada
Add to bookmarks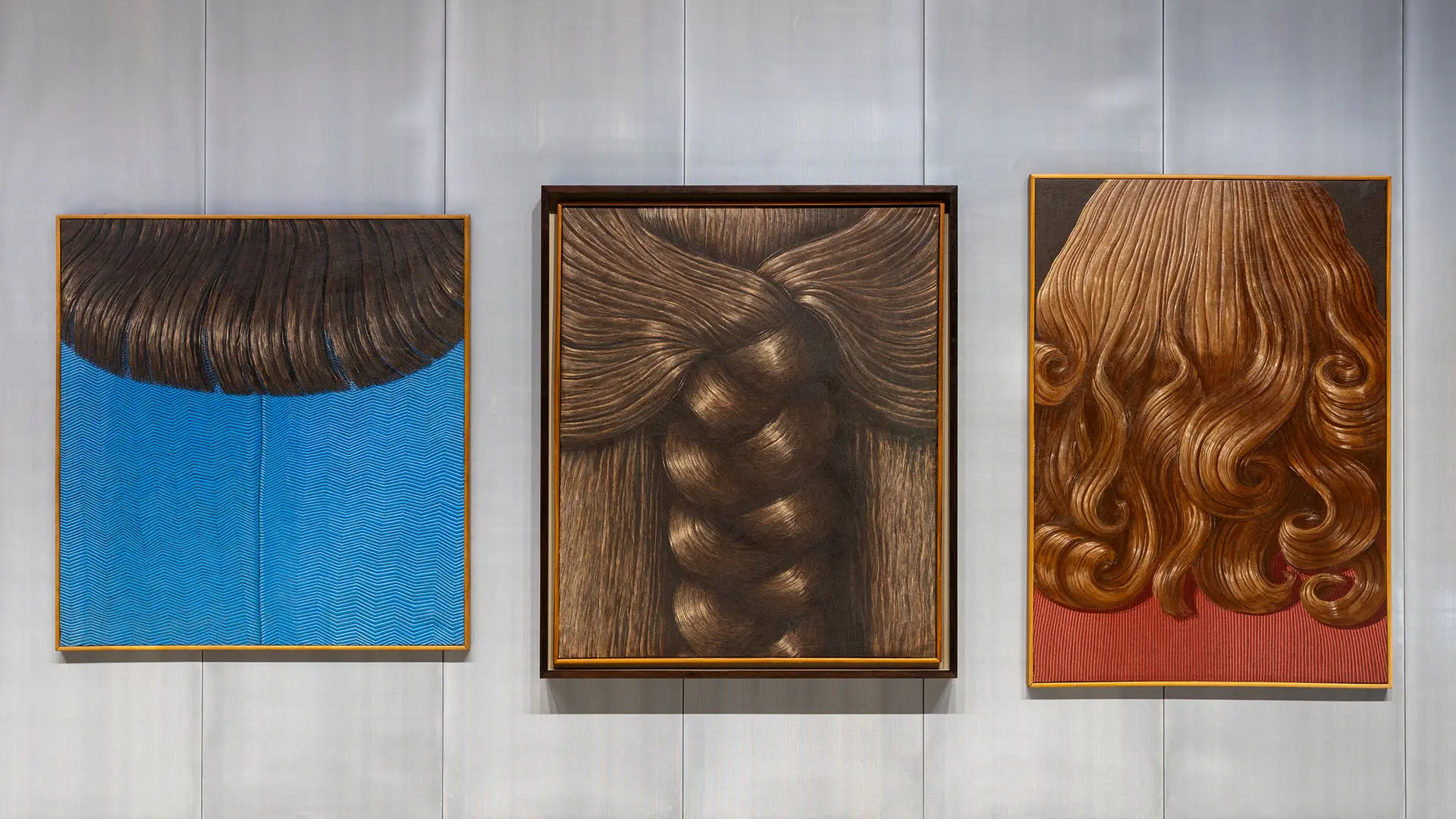 Milan's Prada Foundation is staging a major exhibition of works by one of Italy's most compelling post-war artists, Domenico Gnoli, who bridges the stylishly theatrical with metaphysical details drawn from everyday life and transforms them into monuments to domesticity.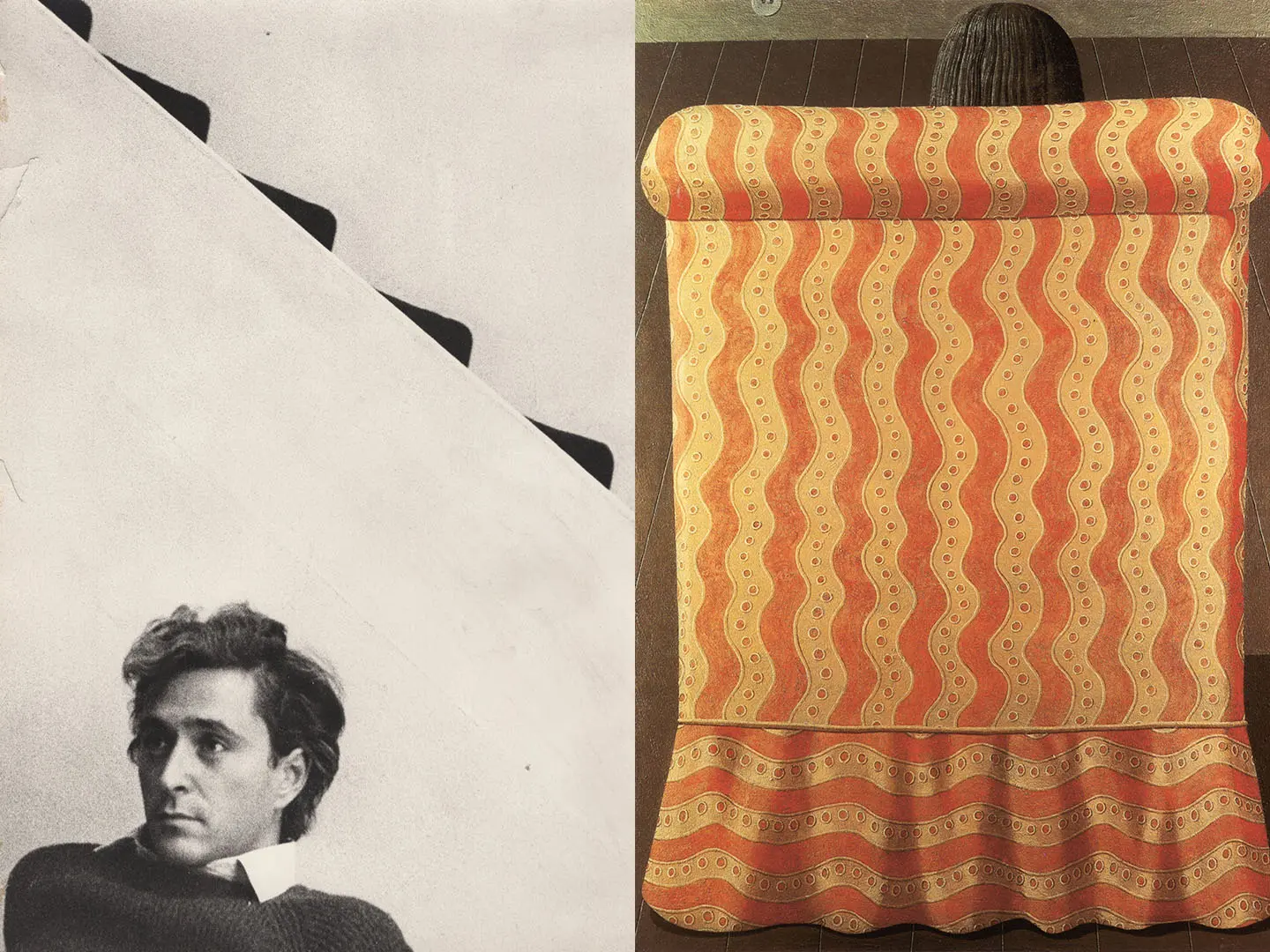 As an artist, Domenico Gnoli was in a class of his own, an almost magical artist capable as much during his own lifetime as today, just over fifty years since his death, of fitting seamlessly in the foreground and the background of the art scene, both ultramodern and masterfully traditional.  
Embedded in these seeming contradictions sits the artistic enquiry underpinning the life of Domenico Gnoli, who was born in Rome in 1933 and died prematurely in New York at the age of only 37.  
And yet, the gorgeous exhibition that the Prada Foundation has just opened in Milan conjures up the figure of an artist who lived not one but many lives, and whose intense career far outlasted his fleetingly short life. The exhibition, put together by Germano Celant, the legendary curator who passed away only last year, offers a unique opportunity to delve into various thematic, expressive and biographical narratives over the two floors dedicated to the artist.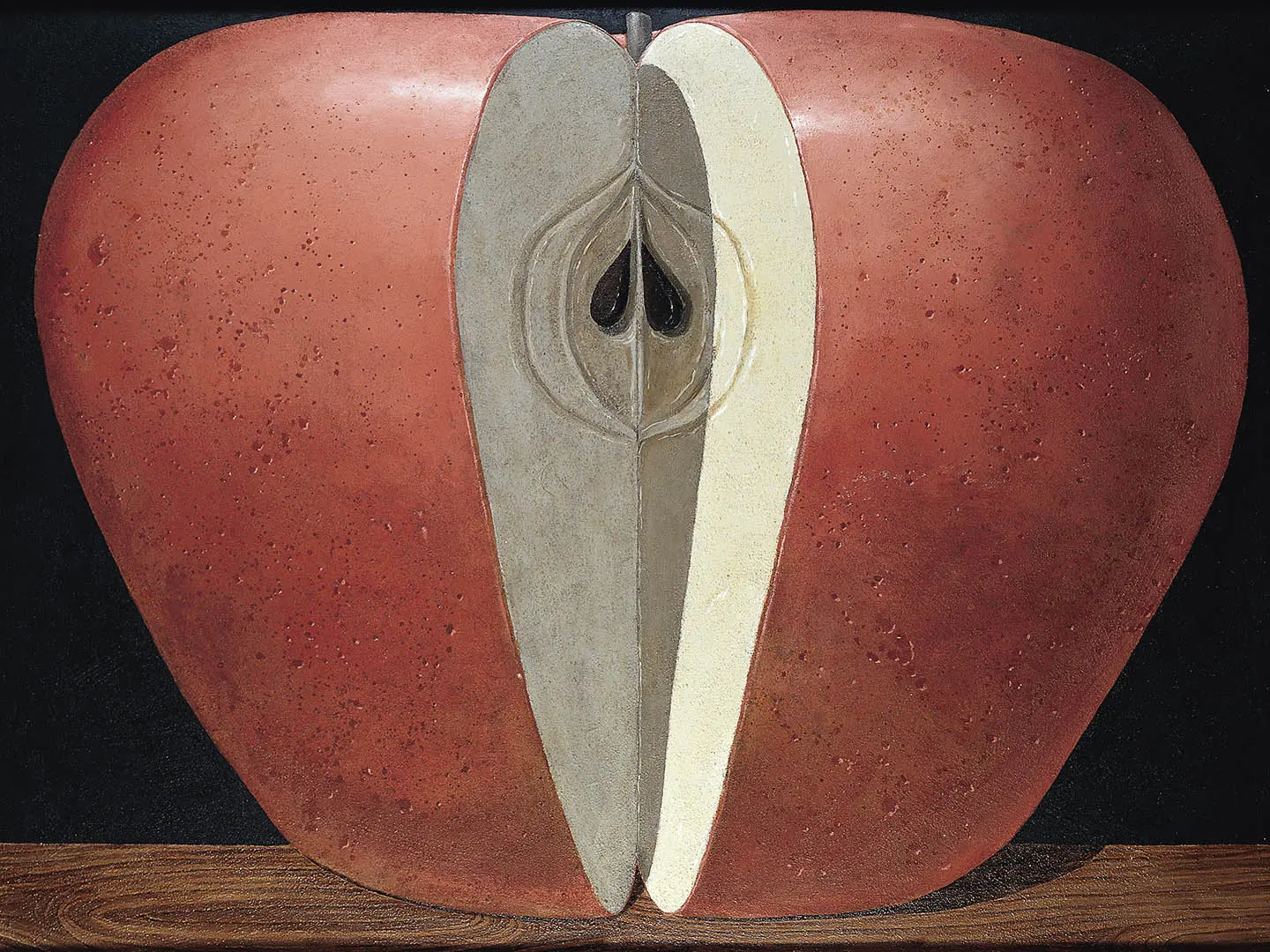 Upon entering, visitors begin the experience with an unusually extensive corpus of works rarely exhibited under the same roof. Rather than displaying them in diachronic succession the paintings are grouped by genre, families. This visual taxonomy showcases the development over time of subjects that Gnoli pores over and acknowledges ever more intimately. Gnoli was born into a somewhat eccentric family: his grandfather was a poet, his father an art historian and his mother a ceramic artist. From them he inherited the awareness and cultural cues that inevitably informed his perspective, and that the young artist brought to life, disclosing an innate flair for wielding the paintbrush as a tool for drilling down into the essence of things, but above all for realizing the extraordinary modernness of the deep roots from which Italy's artistic tradition springs.  
The works arranged along the huge metal walls of the installation in the Prada Foundation's Podium Space bear witness to the artist's interpretation of objects that he turns into an uncharted territory that he rediscovers time and again, a planet upon which he softly lands then burrows into its very bowels.  
With the world obsessed with the future and artists like Lucio Fontana bewitched by rockets bound for outer space, Gnoli turned his attention to tables, armchairs, beds and bathtubs, exploring the domestic space and depicting trivial objects that nonetheless live forever when observed by an artist with a bent for the metaphysical. Gnoli learned not only from Morandi, De Chirico and Casorati, but from probing the very roots of Italian art. Thus, depictions of furnishings appear ancient at first sight, fashioned with techniques resembling bas-relief, or Etruscan art, like Massimo Campigli's works. Subjects seem vividly tactile, almost sculptural despite their bi-dimensionality, a feature increasingly emphasized over time: Gnoli zooms in so close as to objectify them in a "disconcerting monumentality", as Salvatore Settis puts it in the catalogue.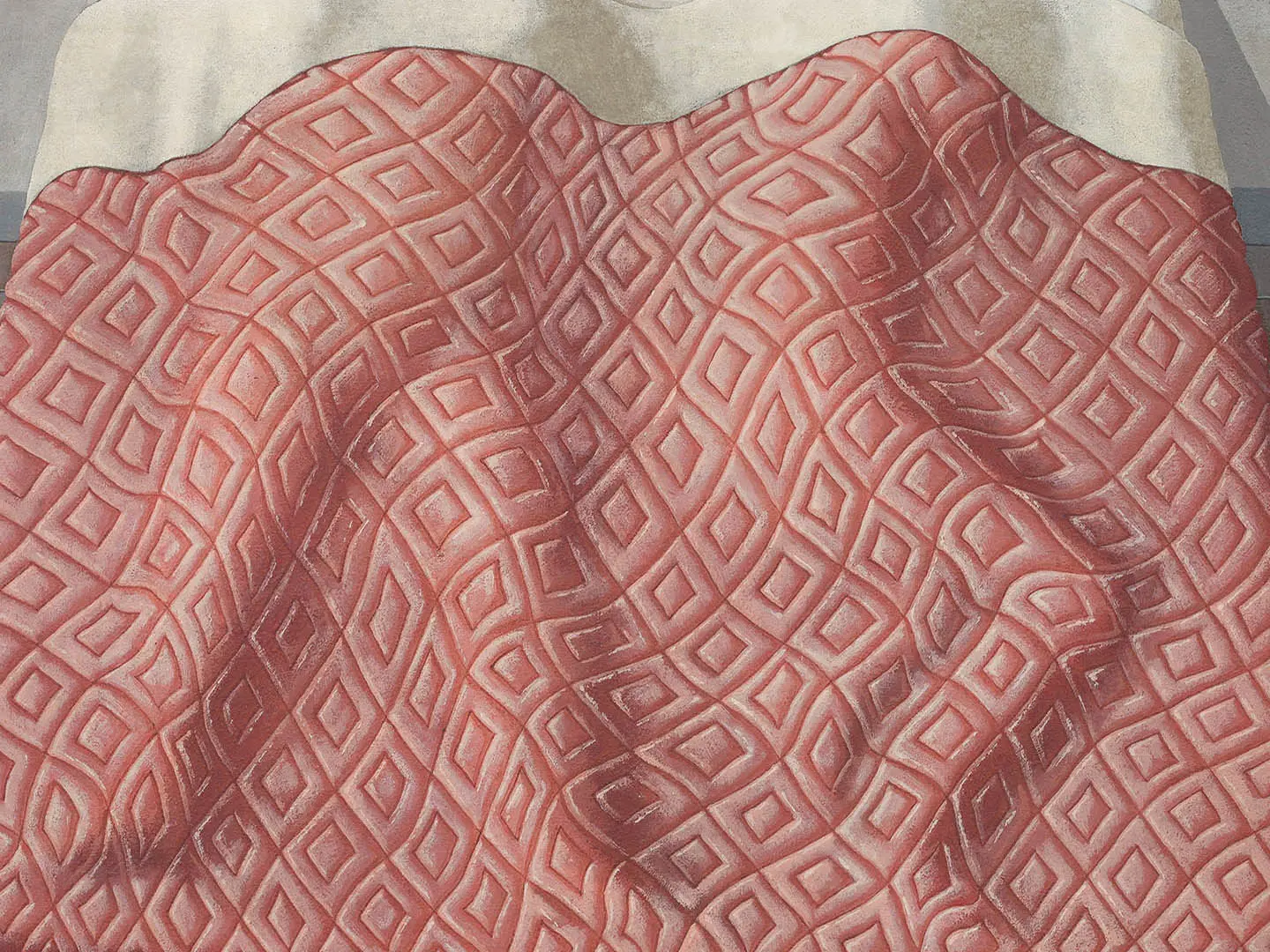 The geometric folds of white tablecloths in a cafe become gigantic urban planning schematics, space is warped, and a close-up of a patterned armchair fabric takes the observer into an exotic mazelike world.  
Along Gnoli's journey into spaces and small objects there is, as we were saying, not only a metaphysical pensiveness, but also an ironic irreverence that reveals the artist's delight in discovering new landscapes with a genuinely childlike glee, or looking at things from the perspective of a little mouse (which actually appears in one of the most spellbinding works in the exhibition).  
Whilst the artist expressed his excitement and insights for this hushedly spectacular celebration of the banal against the new backdrop of American Pop Art, it can only be narrowly traced to the glorification of objects and commodities that the likes of Oldenburg, Lichtenstein and Warhol raised to the status of sacred icons. Gnoli was thrilled to see the New Dada and Pop Art movements celebrate the return of figurative art, revitalizing a passion that, as a brilliant illustrator and set designer, he had never quite lost and that reveals the artist's enduring desire to use painting and graphic art to create far-reaching solutions throughout the brief but vibrant early period of his production. The upper floor of the exhibition focusses on those years, with a large and thoughtful selection of sketches, drawings, publications and other documents that shed light on the multifaceted career of Domenico Gnoli, an artist who squeezed five centuries of Italian painting into the detail of a tie, a hairline or a buttonhole neatly accommodating its button.  
from 28 October to 27 February 2022 
Prada Foundation 
Milan