Barbara Minetto: design revolution
Add to bookmarks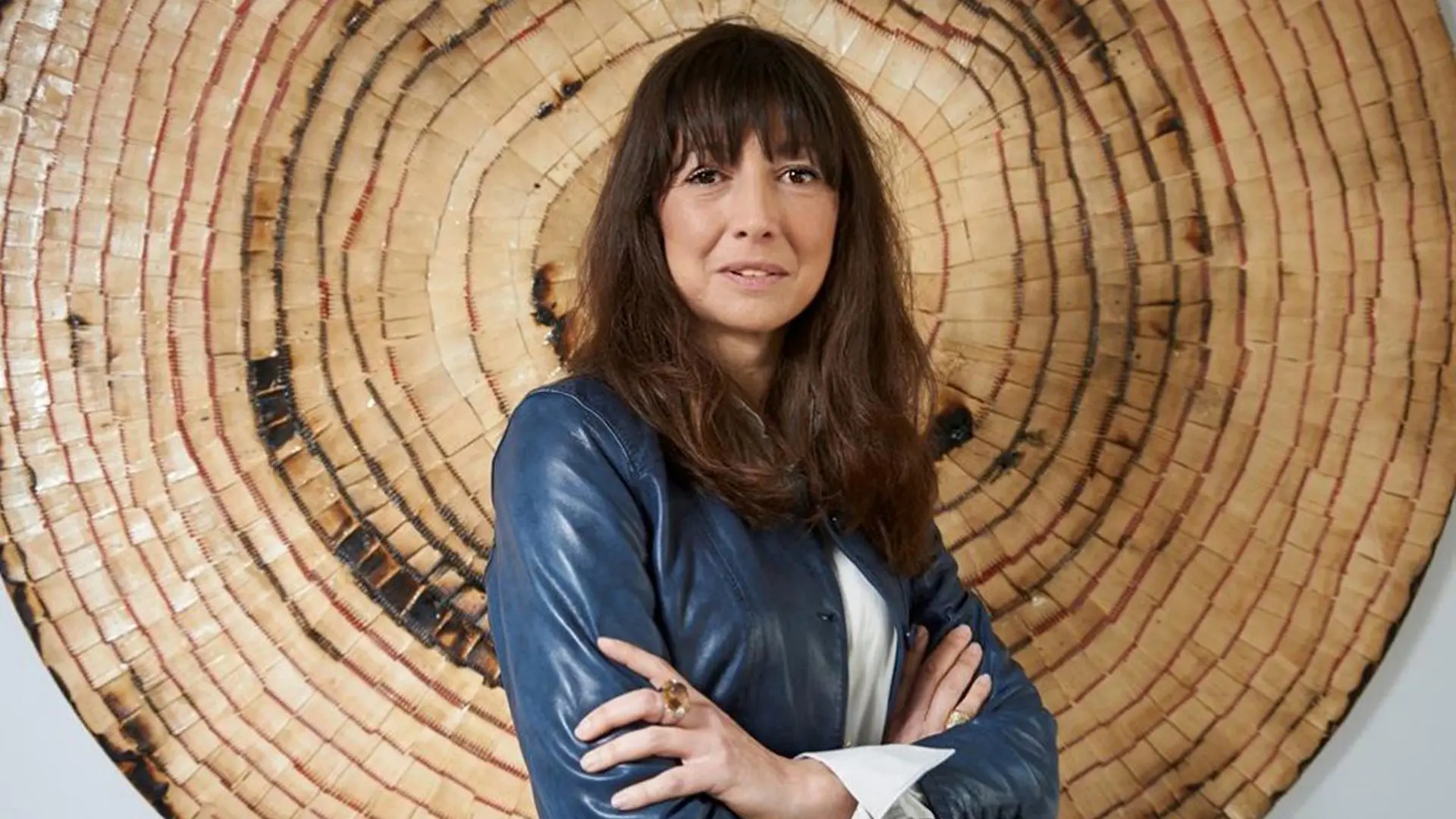 The digital revolution and the eternal youth of the design world, the Salone as a moment of celebration and sustainability as a mindset. The wonderful world of Magis,  straight to the point. 
Direct, straightforward, no frills. Barbara Minetto, marketing and communications director of the Veneto-based company which has conquered the world, has her say on the upcoming Salone del Mobile, the challenges of the pandemic and the skill-sets that need to be weaponised. With optimism. 
I'll get straight to the point: the "supersalone" in September, yes or no?
Absolutely, yes. We haven't got together in two years, we haven't put our products on show, everyone needs to verify what shape the companies are in at the moment. The Salone is the best format, it is the kick-off for the corporate year. As a sector – and not only – we need an event like this, a relaunch for the city of Milan, a major revival, a reclaiming of spaces.
I'll stop you right there: are we sure that design companies are doing so well?
Certainly not all of them, but there are a number of companies that need to affirm that they are in great shape, that they are willing to make investments. Regardless of the pandemic, clients need to see some confirmation of the good faith and the well-being of the companies they work with. The response, as with any crisis, has proved to be a force for good for many: some have responded with digital solutions, others by moving into sectors that were previously alien to them, trying to stimulate or improve certain trade aspects like working on downsizing the phases of the finishing touches or trying to reduce stocks. Some have obviously suffered: in the area of contracting work, for example. Of course, we could have done more and done it better; we hadn't even recovered yet from the 2008 crisis. In short, we have to be positive, especially now that our homes are once again the focal point of our lives.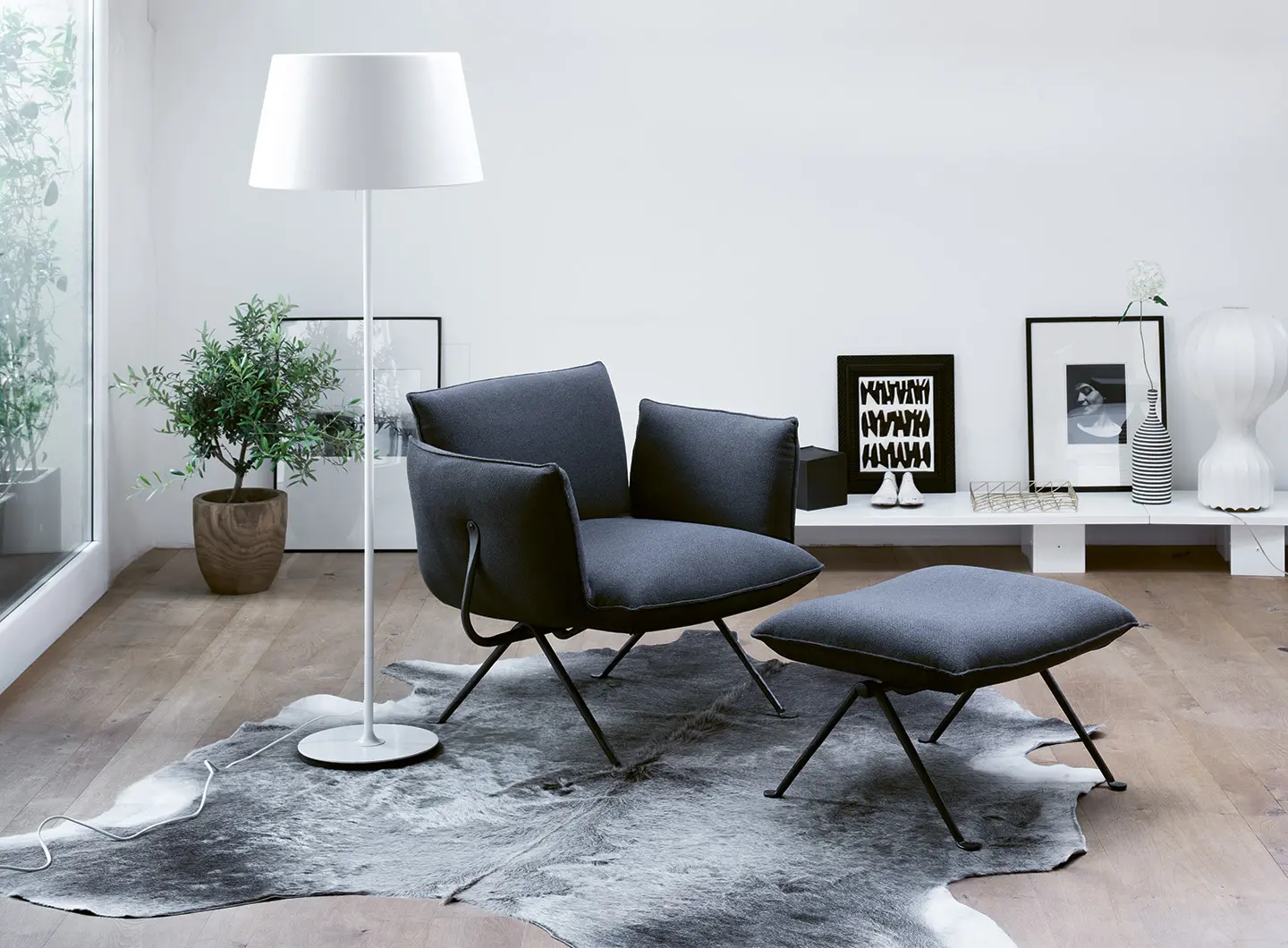 Shall we do some number crunching?
Last year we closed at a loss, because our exports were particularly dependent on markets such as the United States and the UK, where we focus more on the trade aspect than the retail side. We did very well in Asia, but Europe was a bit patchy.
On the positive side, digital technology has claimed a starring role.
In truth, most companies were already structured, with websites and social platforms being a backbone for many. Of course, having to communicate only online, without even being able to access the offices, has greatly accelerated the repositioning of companies. But there was no alternative. A lot of companies were in an advantageous position; you need someone with vision to help drive change. And this is where a generational shift comes into play.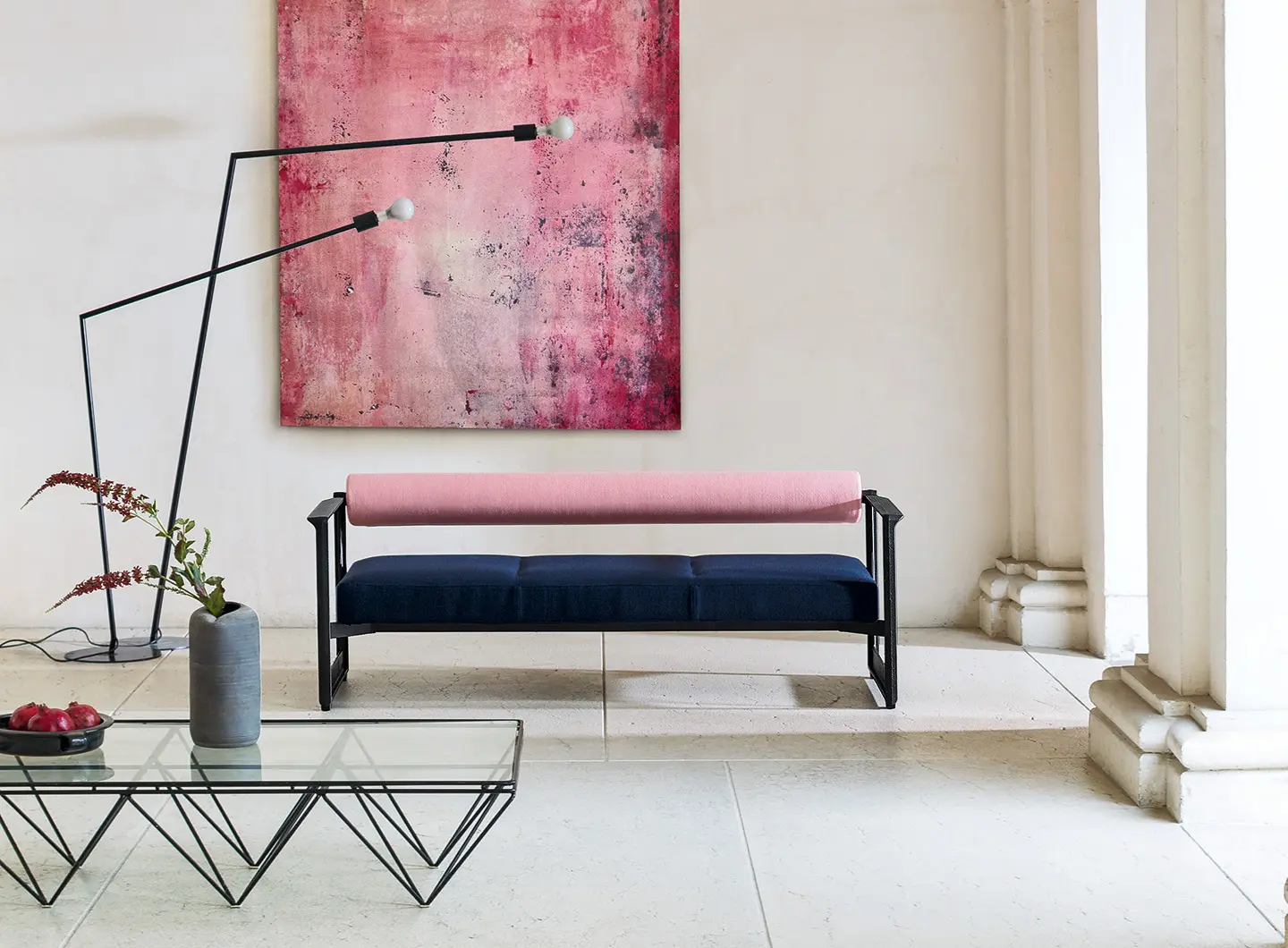 The usual young designers in their sixties or old entrepreneurs?
I believe that a change of pace is fundamental today, or at least it should be. The world keeps changing, everybody knows that, but today we need to change it more than ever. There is a need for new blood to run its course alongside the people with more experience; there are strategies that only young people can understand. A few examples: there are topics related to governance that are still extremely sensitive. There continues to be a managerial approach to firms, and this prevails over skill. You don't just need knowledge, you need know-how. Having a skill-set that stands out from the crowd.
Despite the "supersalone" being planned for September, you have presented some products online.
Magis has always launched its new products at the Salone del Mobile in Milan, when it was still held in September. Let's just reminisce a moment: the company was founded in 1976 in August, and a month after setting up shop, we were already at the Salone. This is to say that the Salone has always been a moment of celebration for us: when you launch a product, it's always like the baptism of a child, and Milan holds great significance. The Salone is the moment when we pull out all stops, from back catalogue products to the latest creations.
Like Costume by Stefan Diez.
Costume was unveiled as a project in 2019; if the Salone had been in April, we would have launched it there. We chose to launch it digitally, partly because Magis has an international reach that goes far beyond the show in spring, it thrives 365 days a year. Costume was created with the aim of being sustainable, it is not dependent on any prevailing fashion, it has a longer lifespan. It was born from a reverse approach compared to other sofas which have basic elements that are difficult to deconstruct, such as the wooden frame or the stuffing. How can the sofa be re-imagined?
What answers did you come up with?
This question was our point of departure, and after four years of research we presented Costume, which represents the core values of Magis. The design is as fundamental as what goes into it materially: we worked on a rotational plastic structure, so there is an internal core, two cushions with springs, two polyurethane cushioning pads and a outer covering. The elements are not attached to each other, they are not fixed, they just interlock. You can modify them yourself, interchange them and recycle them. Two words about the designer: we've known Stefan Diaz since he was Konstantin Grcic's assistant, and we are always enthusiastic to work with him, he's always keen and open to experimentation.
On the subject of recycling: does Magis aim to become a B corporation?
Let's say we have been considering it. In general we don't like green washing, it's not our approach. We work with plastics, which must be used with great care and must be disposed of with even more care. We don't want to criminalise plastics, but we do want to criminalise the bad use of them, not just today, but going back in history. Since '76, we have been combining plastic and aluminium, and in a press release in 2001 we proclaimed the end of the dictatorship of plastic, launching Grcic's Chair One. Plastic must be respected and used in the correct way.
When plastic was invented in the late 19th century, supposedly an entrepreneur was looking for a material to replace the ivory in billiard balls. So it was born of noble intentions.
Today it seems that everyone is getting in on the sustainability act, but having this approach always comes down to a company's ethics: from recycling paper in the office to the product that goes out on the market. Sustainability is a mindset.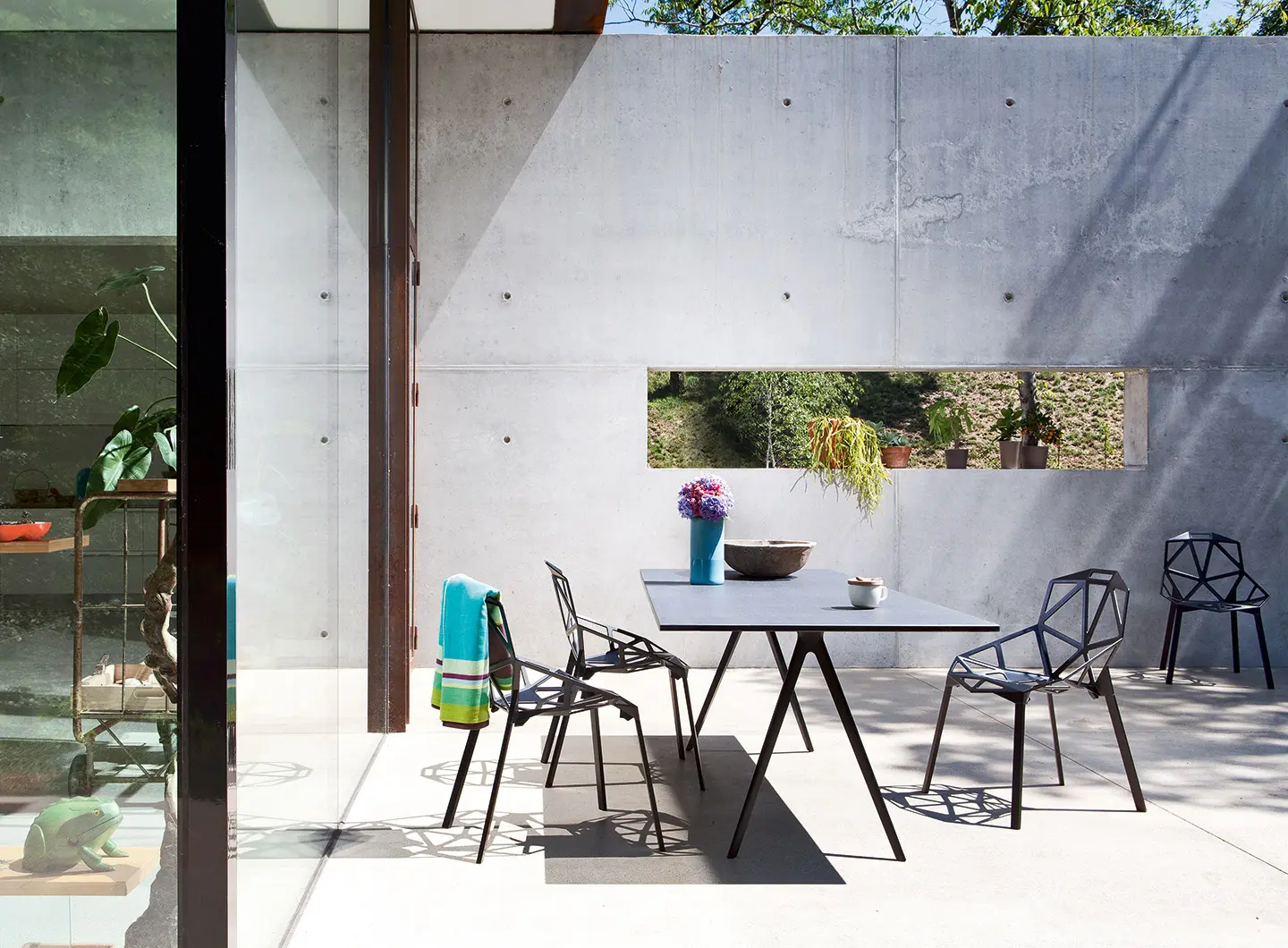 In 1951 Elio Vittorini suggested the name "Gettoni" to Einaudi for a series of fiction publications. "I suggest this title because of the many senses the word can have: a token for the telephone (i.e. a key for communication), a token for the gambling, and finally as a sprouted seed." To whom would you entrust "the token" of this interview, to continue the debate?
To Paola Antonelli, curator of the Department of Architecture and Design and Director of Research and Development at MoMA, because she has an extremely open approach. I don't know her personally, but I really liked her critique of the Salone del Mobile two years ago, about how it was run exclusively by men.