Avenue Cabinets
Category: Cabinets and containers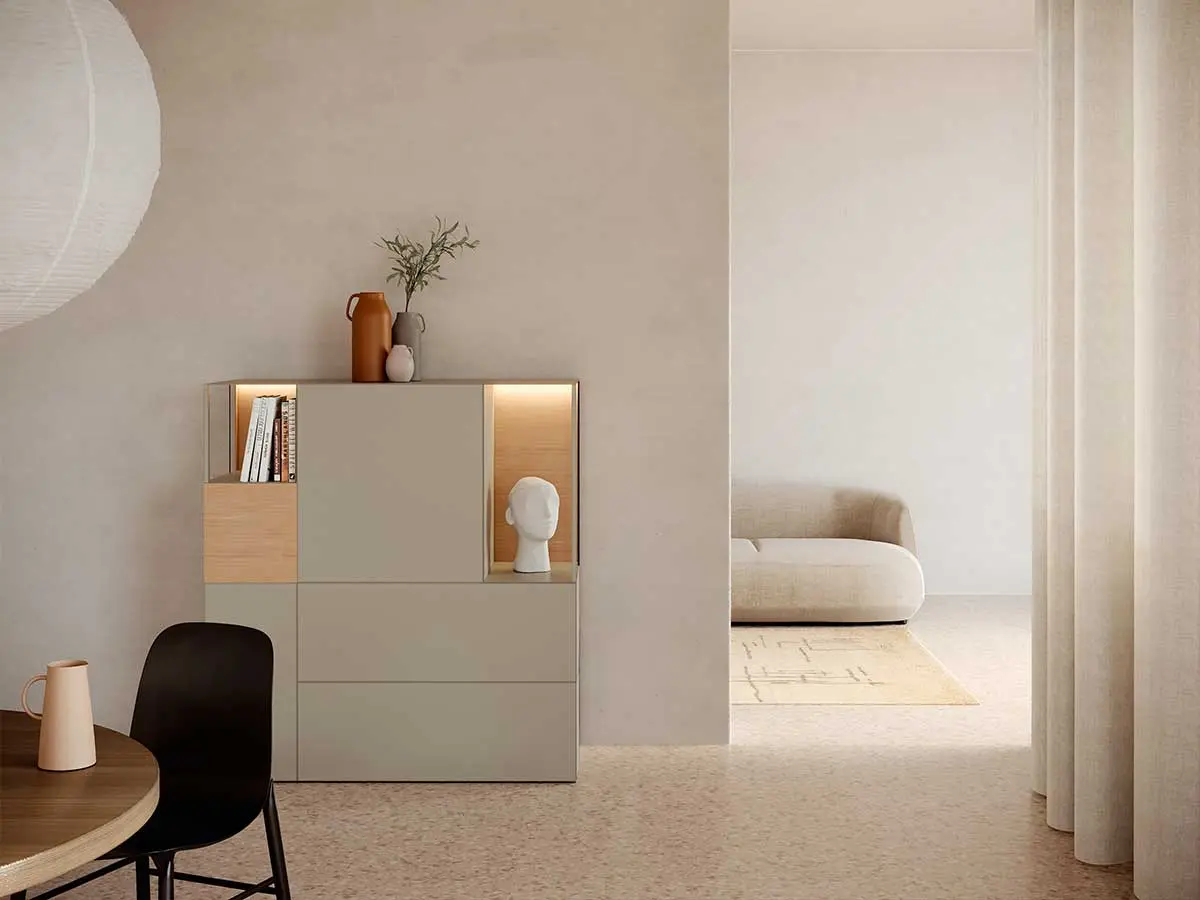 The Avenue modular system is complemented with a collection of cupboards with a minimalist clear-cut design, in which the 45° joints of the structure and the door make volumes more streamlined.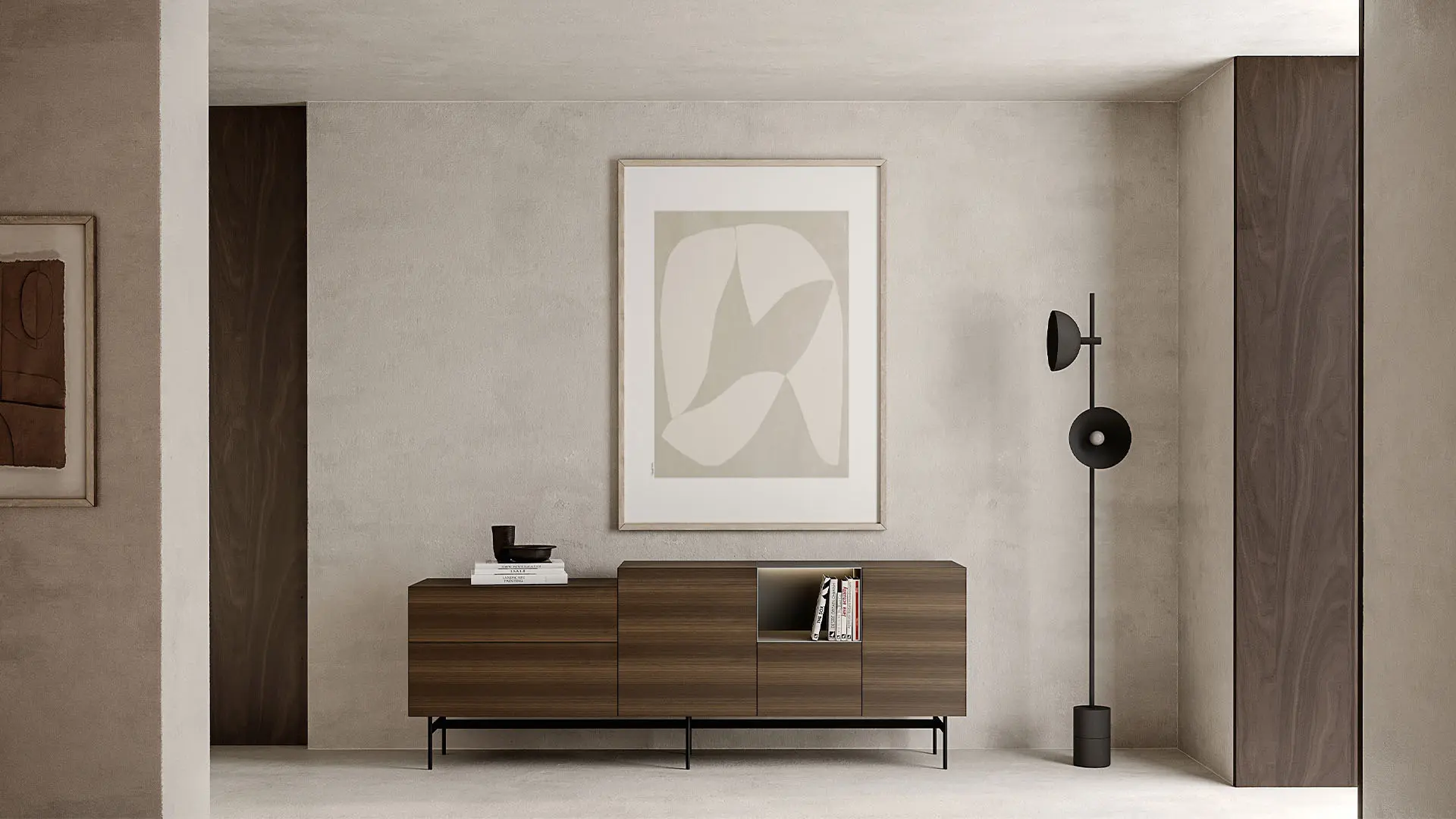 The dimensions and finishes of the elements replicate those of the day system, harmonizing with them in a natural way. Combinations of closed units and open metal elements are designed to create an interesting interplay of proportions and volumes, open and closed spaces, balancing aesthetic appeal with functionality.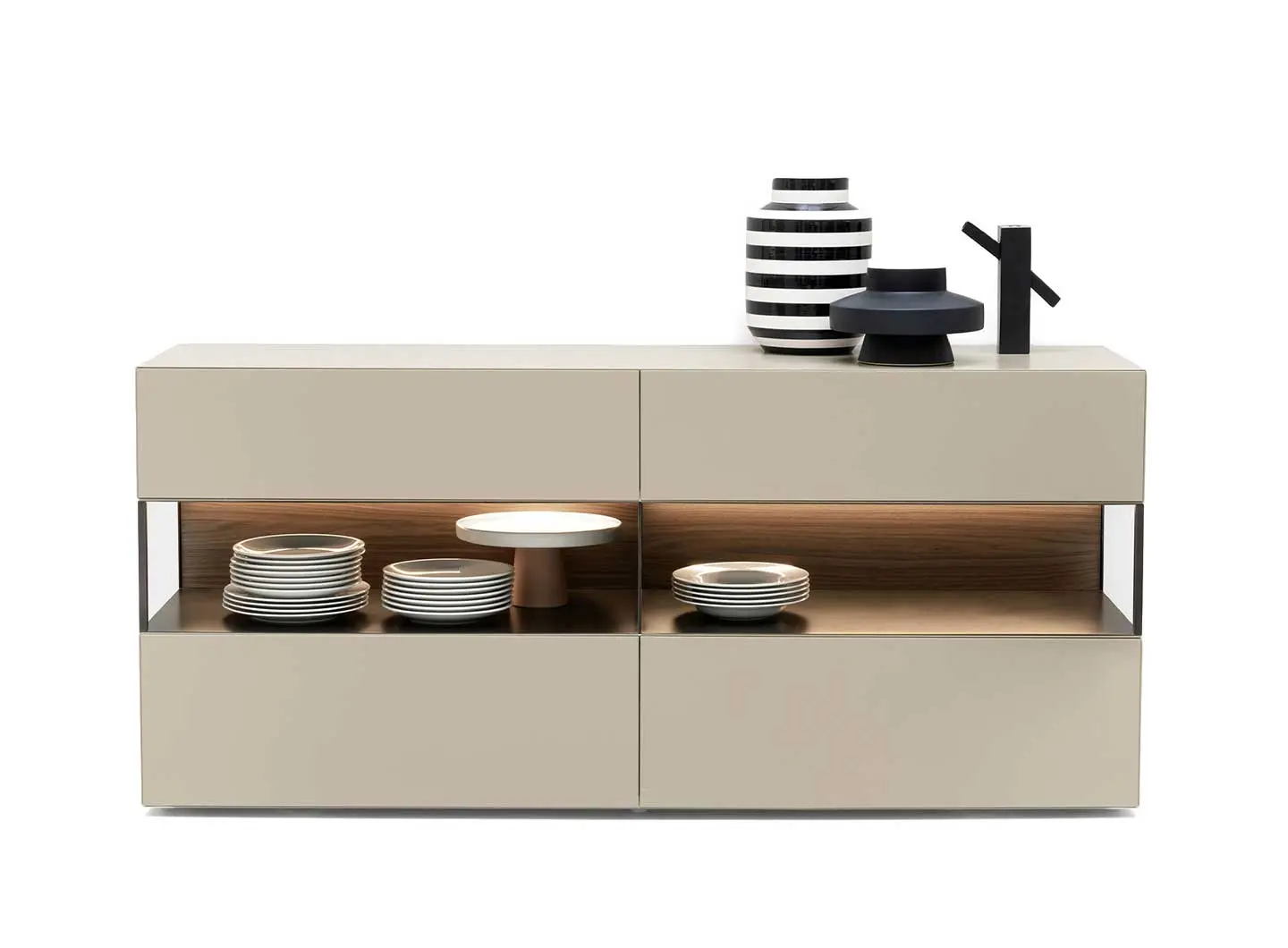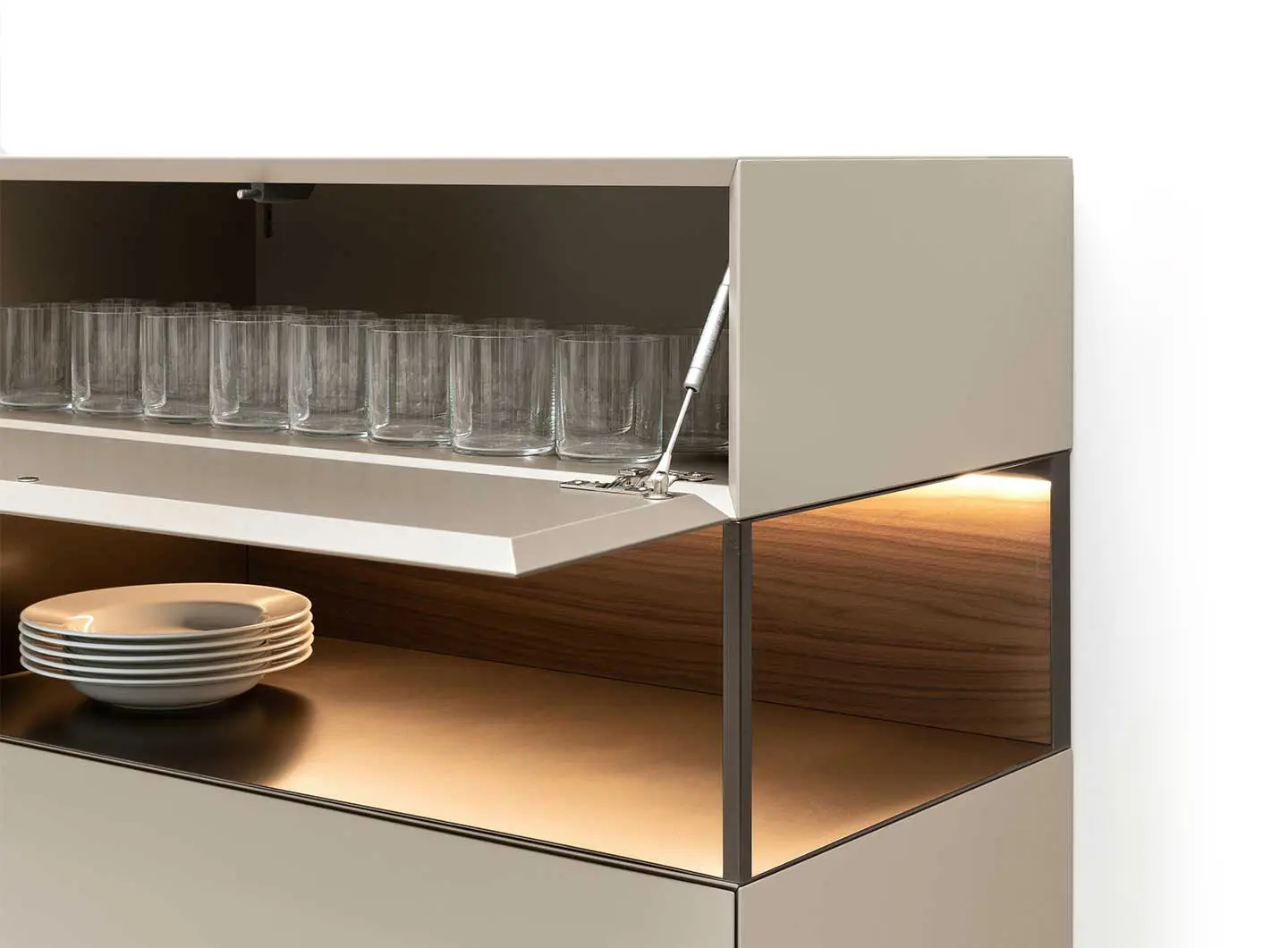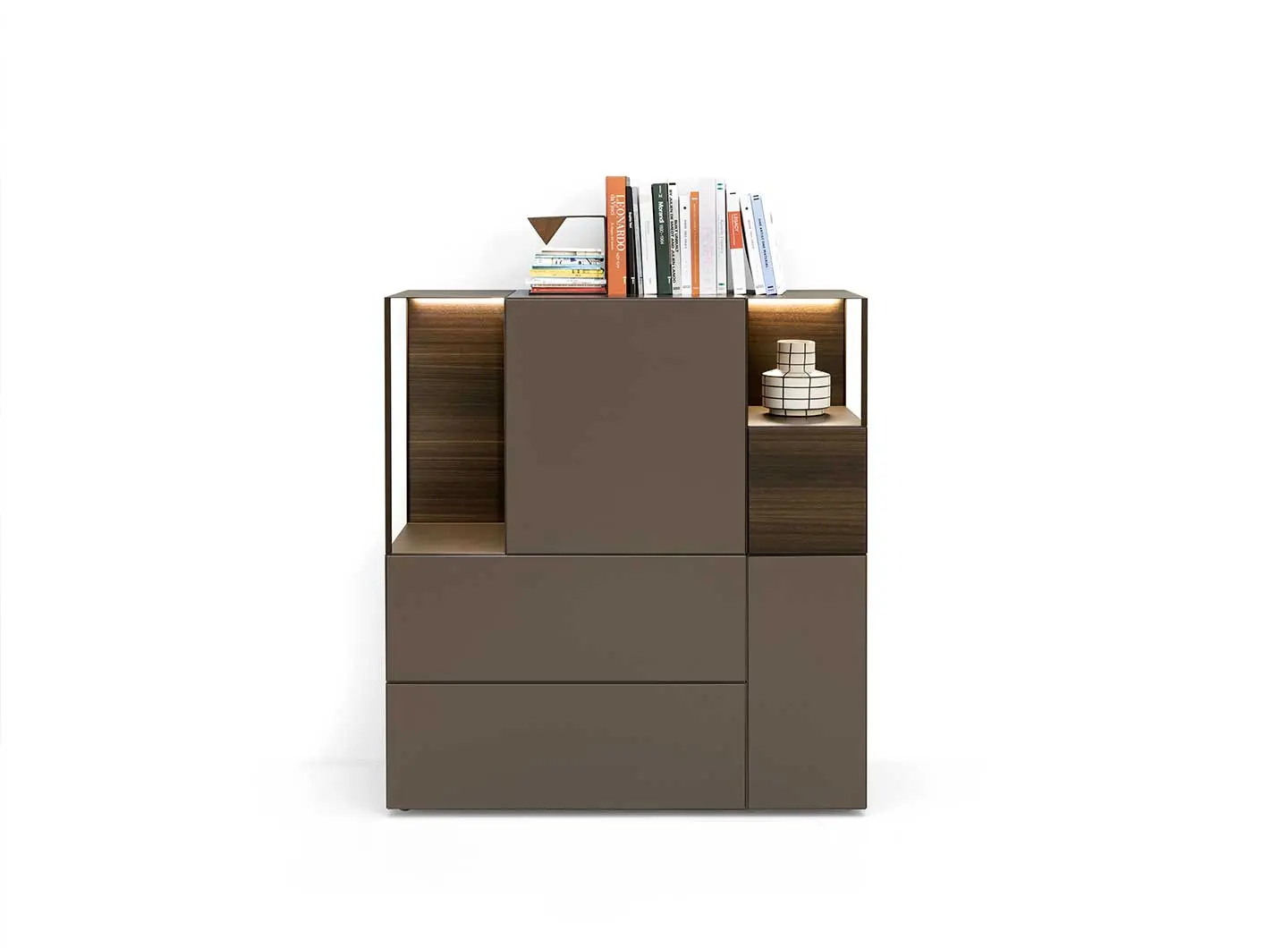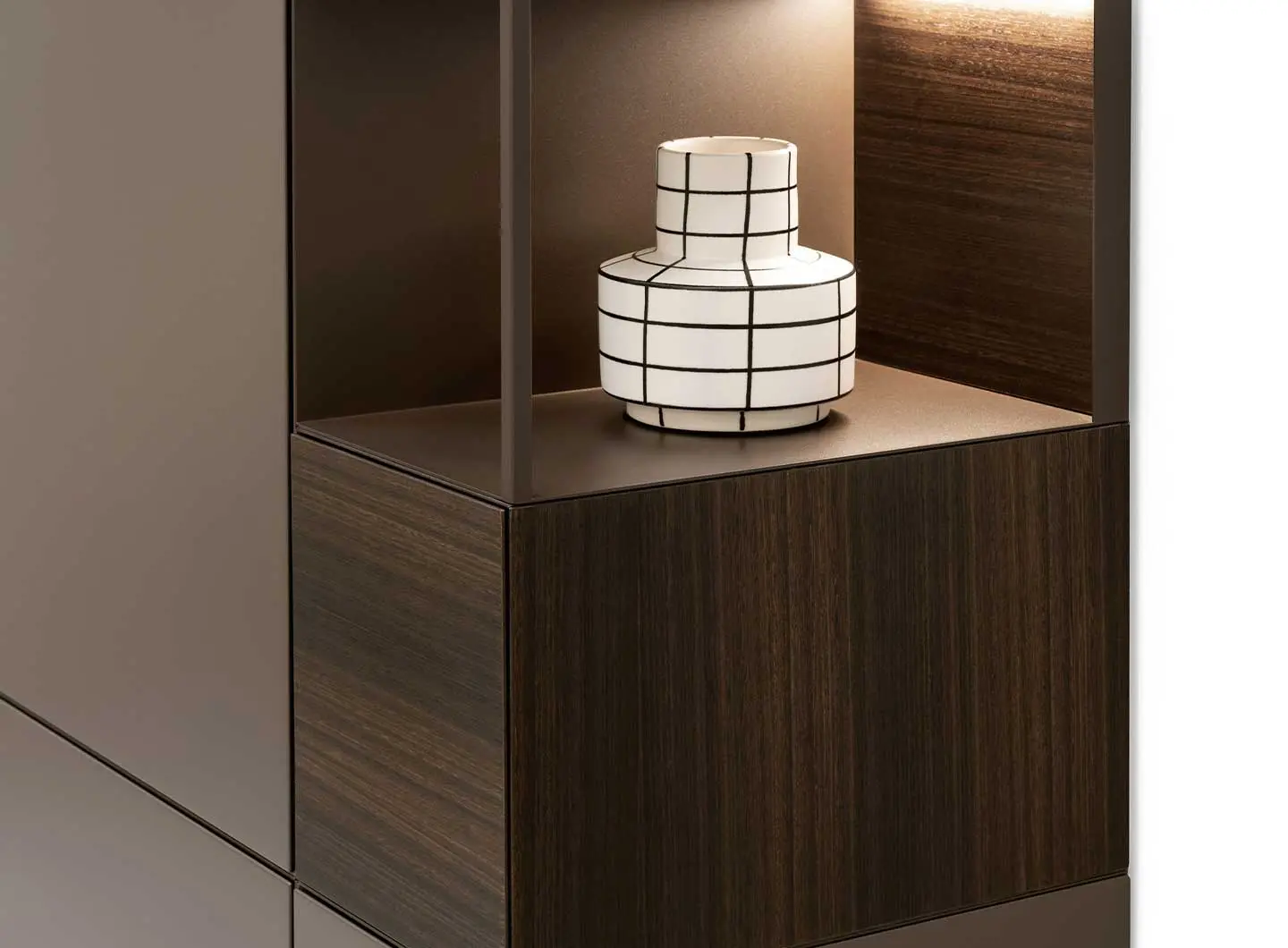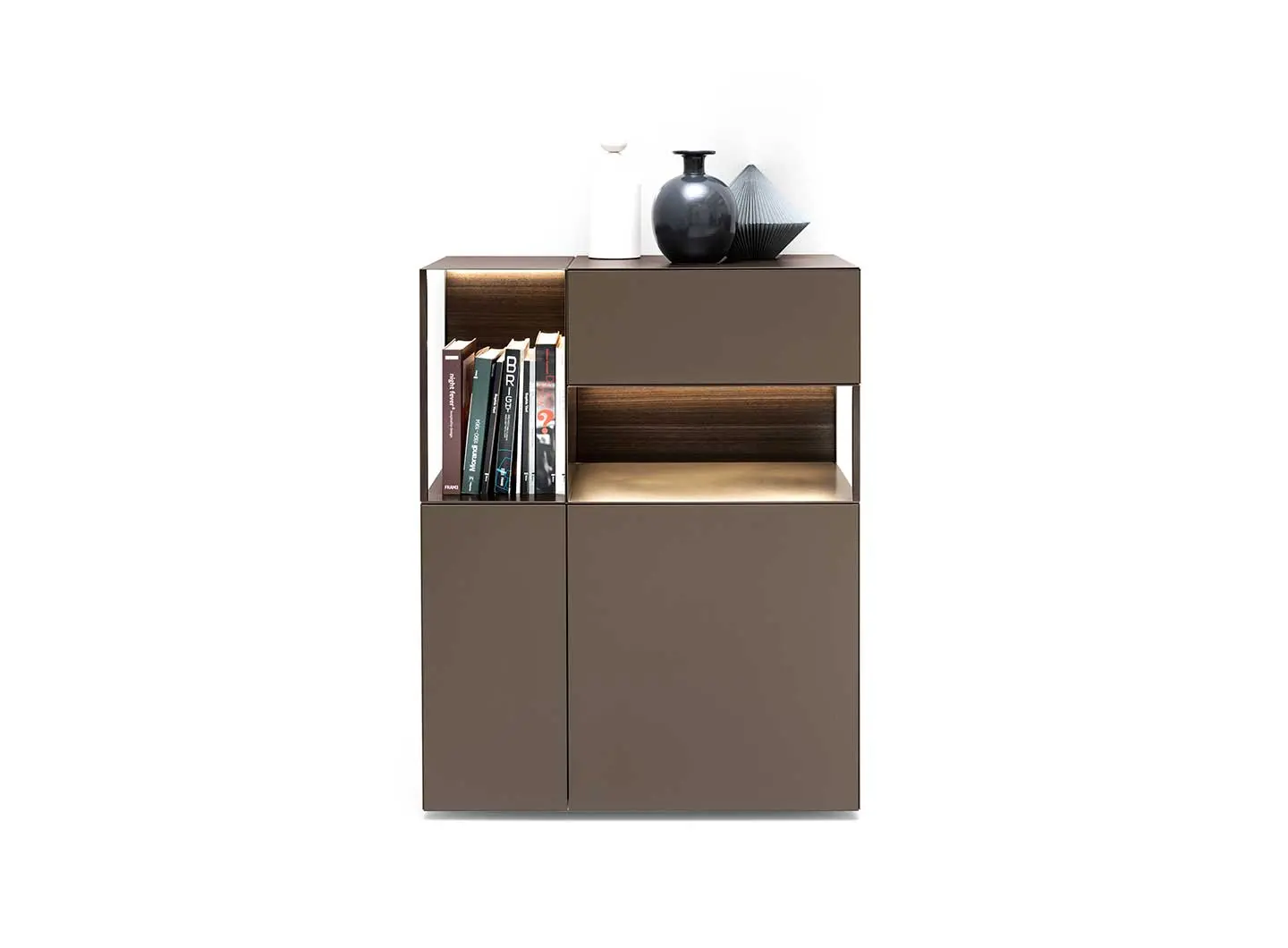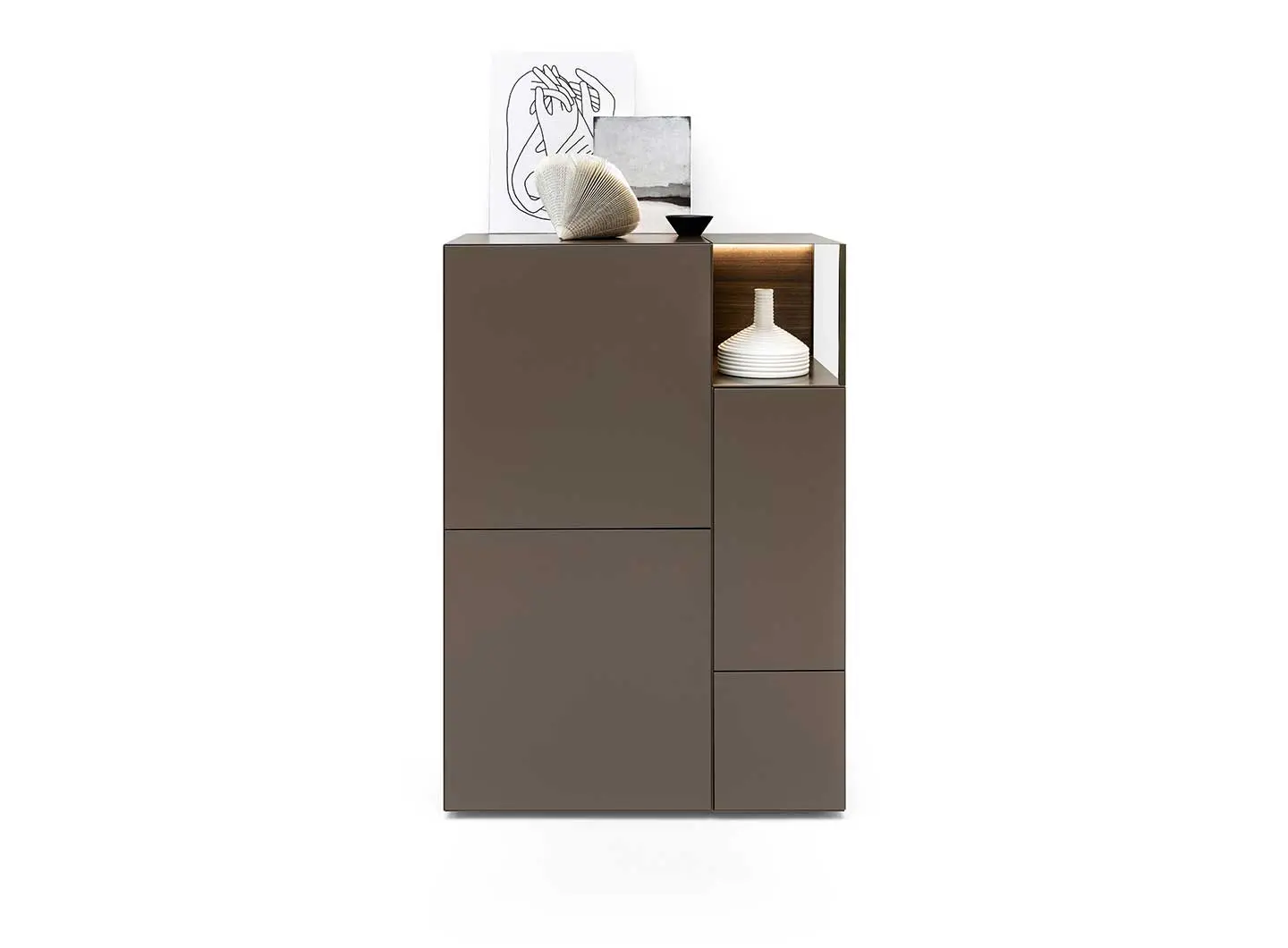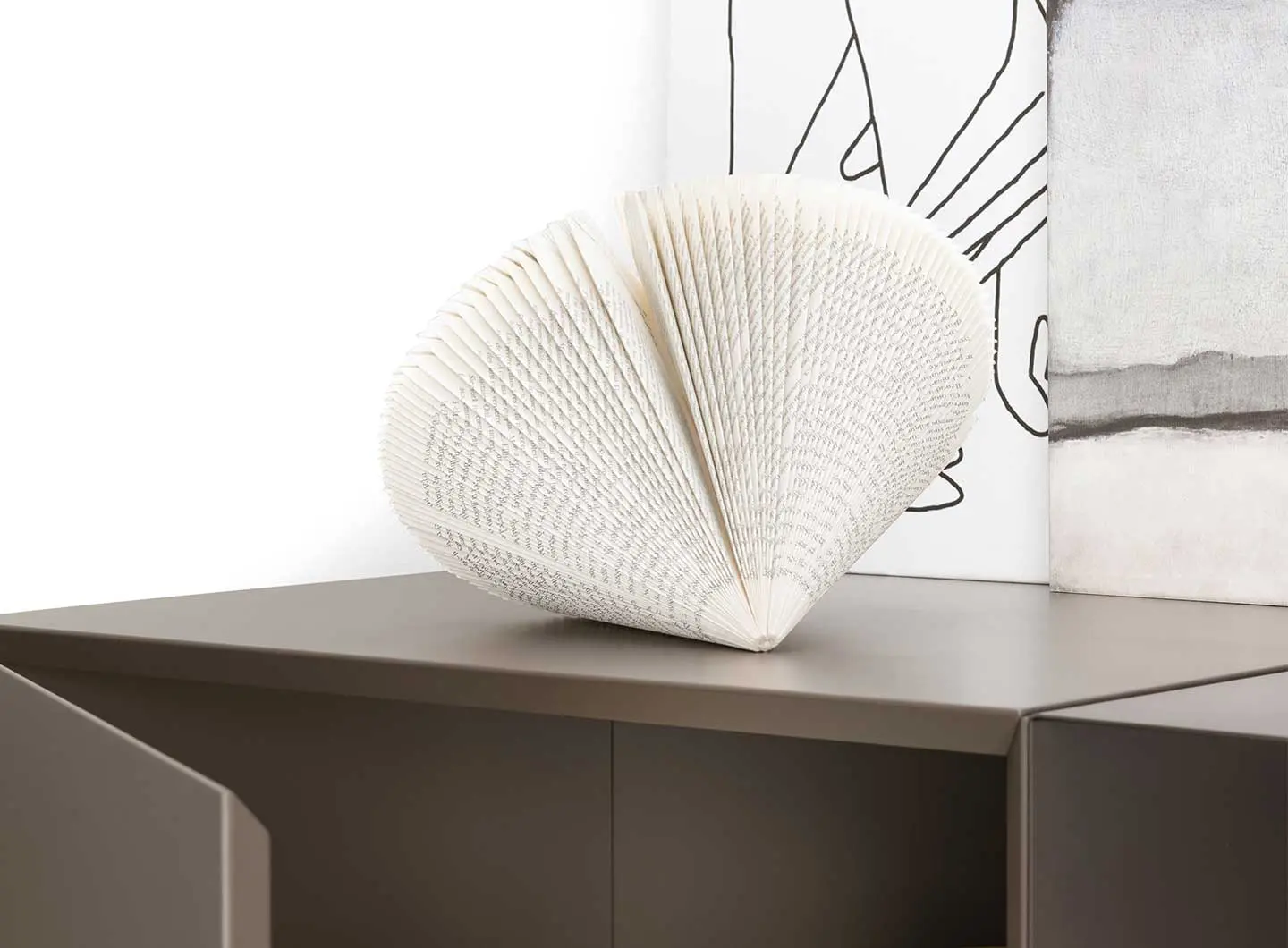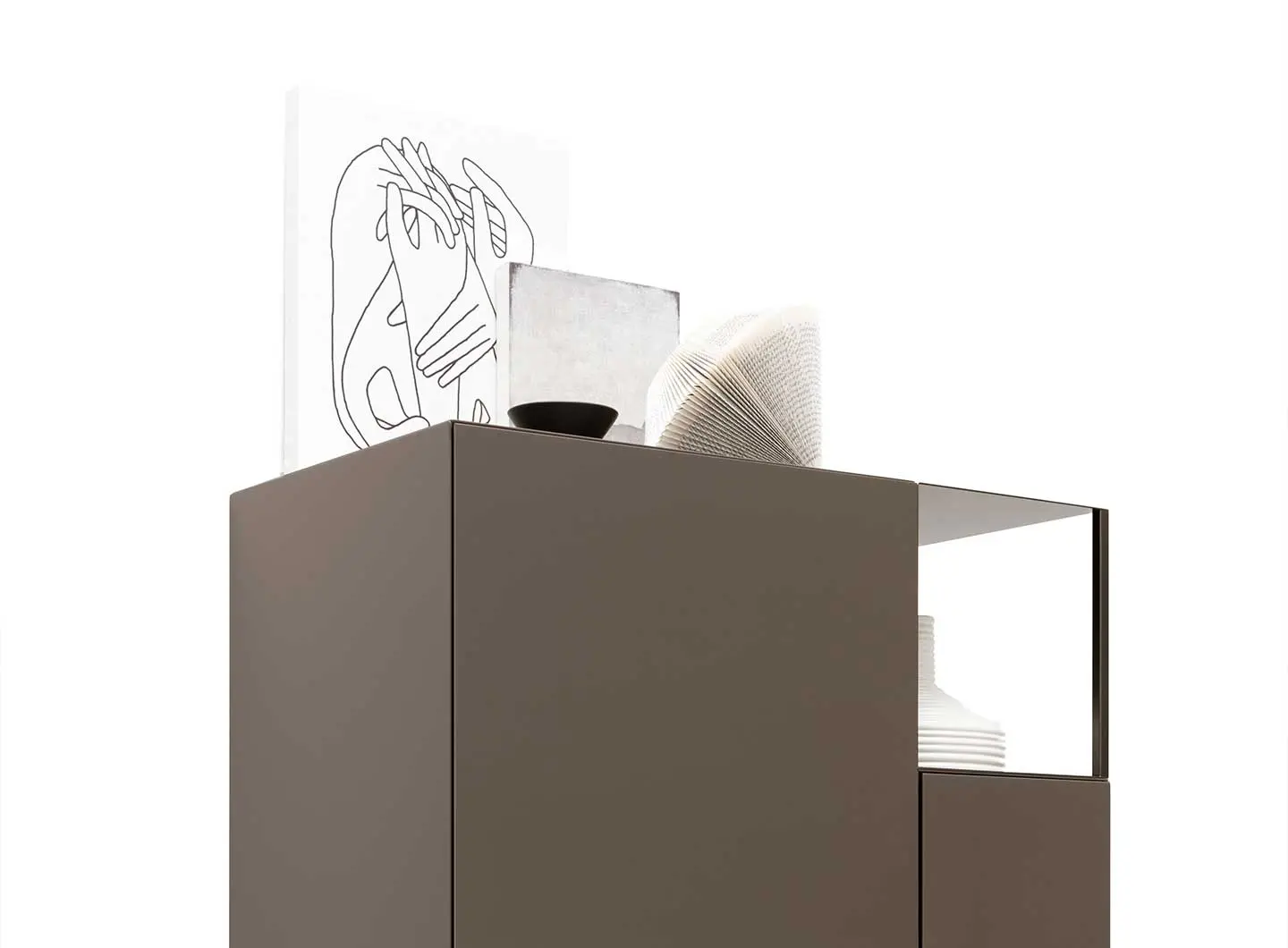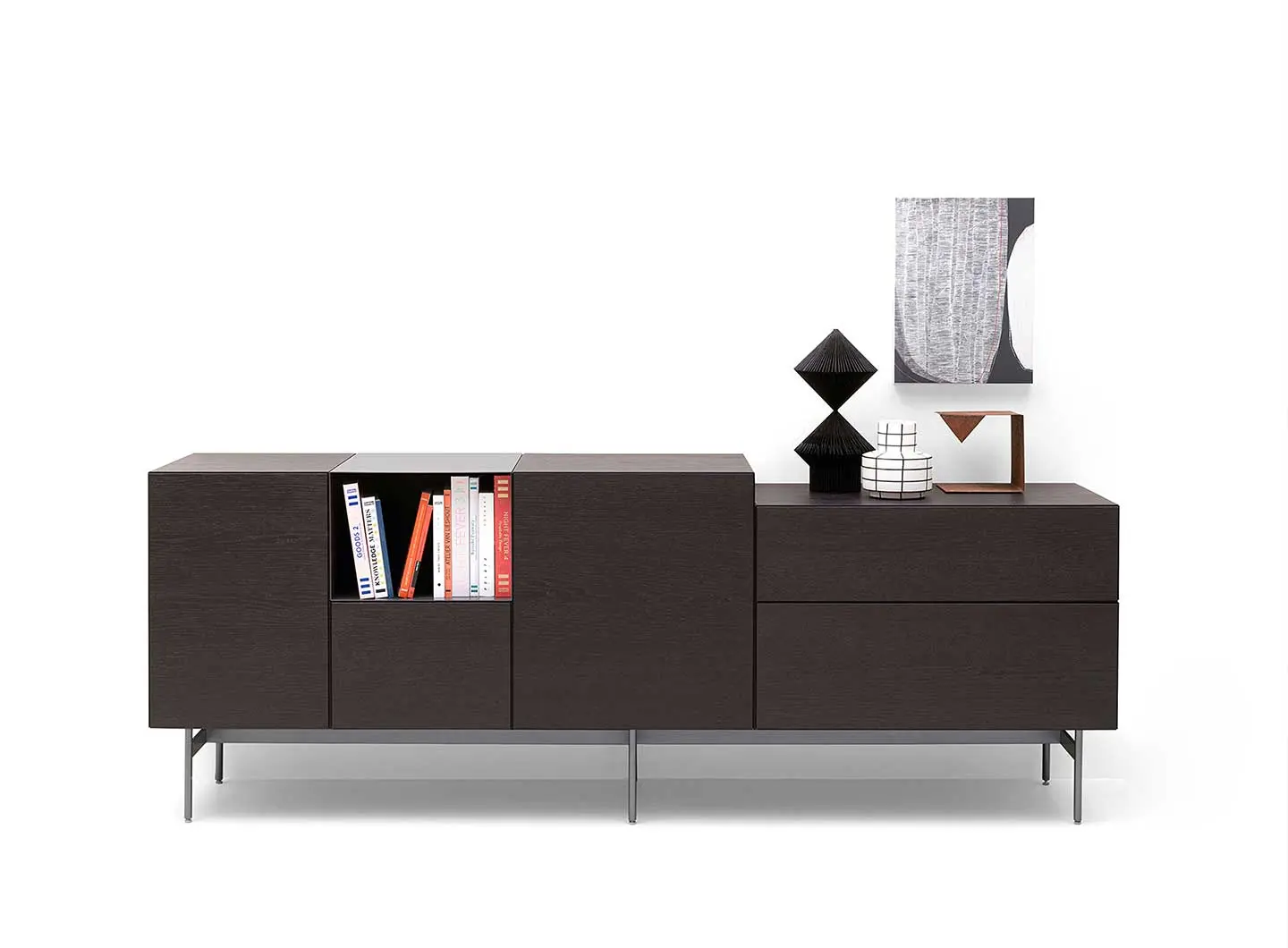 Designed by

ruga.perissinotto & Sciuto Architetti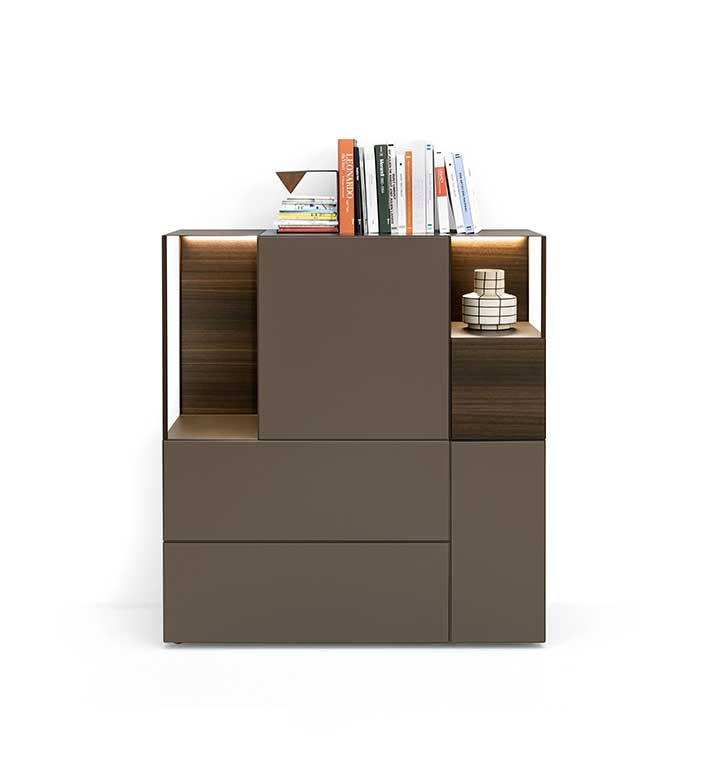 Product description
Storage Units: available 50 cm - 19⅝" depth, 5 heights and 6 width. The structure and the door have 45° edges. Wood veneer and lacquer finishes are outside and inside. The shelf is available in smoked glass (standard), in wood veneer or lacquered. Full-extraction drawer, soft-closing runners, Legrabox structure in metal nero terra opaco.

Open Units: available D. 50 cm - 19⅝", 5 in several width and heghts. The 2 types of cabinets, 1 side or 2 side open, are fixed to the other cabinet with a magnet system. The metal units are available on the 5 finishes, the back panel is available in wood veneered or lacquered. The Led lights (3000 k) in the open units foresee a metal profile. Lighting can be with remote control (dimmable) or connected to the main switch non dimmable.

Metal Feet: the composition AVENUE Cabinets have 2 standing options. With adjusting feet 1,8 cm - 6/8" integrated to the bottom of the unit or on metal base h. 24 cm - 94/8", 5 finishes available.

Accesories and special units: the compostions can be customised with metal accessories, metal tray, and open units. The electronic accessories satisfy any hi-tech need.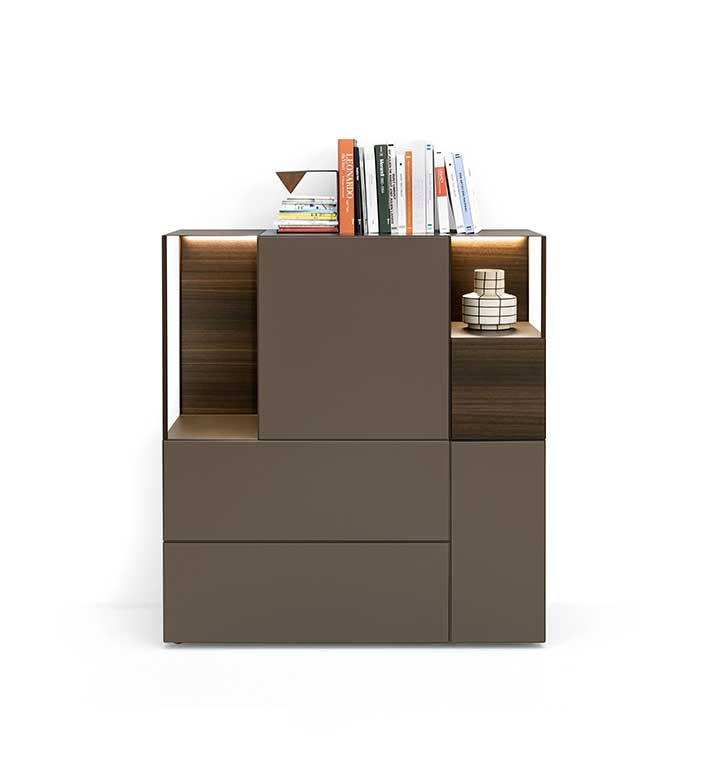 Product name
Avenue Cabinets
Designer
ruga.perissinotto & Sciuto Architetti
Materials
Steel, Aluminium, Wood, Glass
Product sheet
Discover Avenue Cabinets

Collection
Discover Personal Spaces Day

Official website
Discover MD House

BRAND SELECTION
OUR PRODUCTS