Legri
Like a soft horizontal line traced by the wall in the middle of the room, the Legri bed seems to hover in the air, evoking a feeling of suspension and lightness.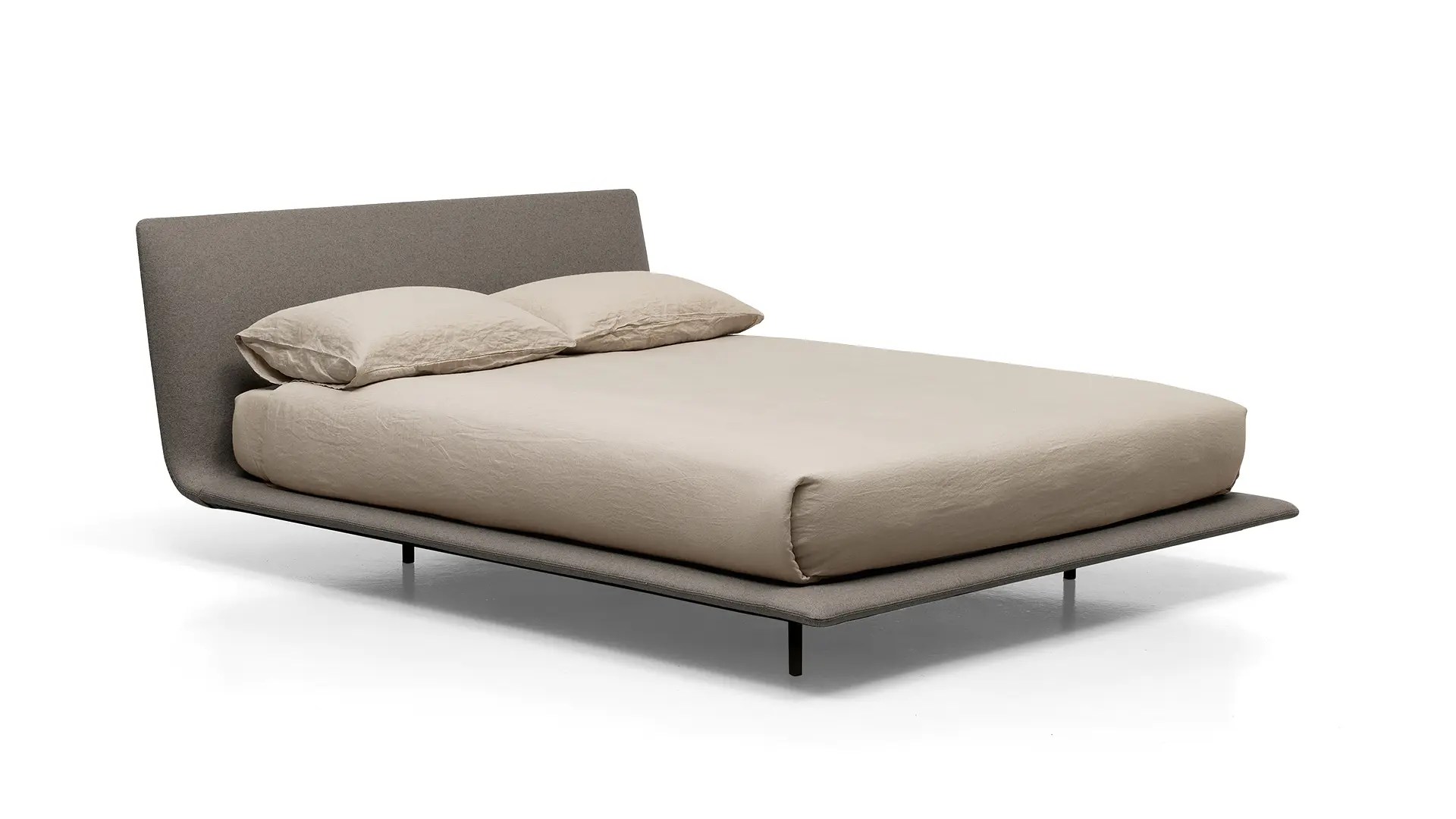 The bed seems to be suspended thanks to the feet that are recessed with respect to the structure, which ensure stability without being noticed. The soft headrest and rounded edges of the upholstered surface enhance the feeling of serenity and calm – in a bed designed for indulging in sleep. You can wake up gently thanks to the courtesy light sensor. A dim light turns on when you get out of bed, without disturbing the person sleeping next to you.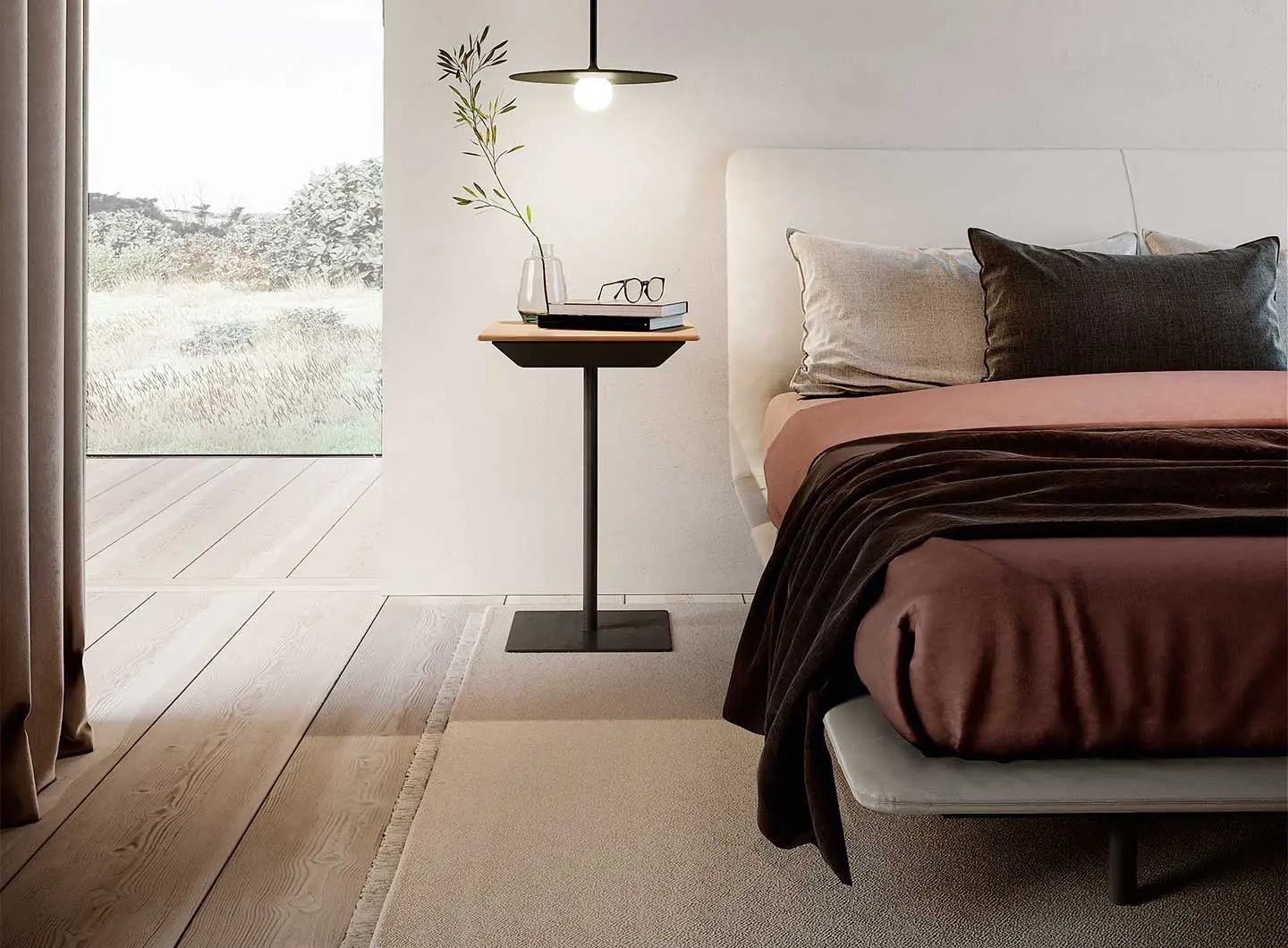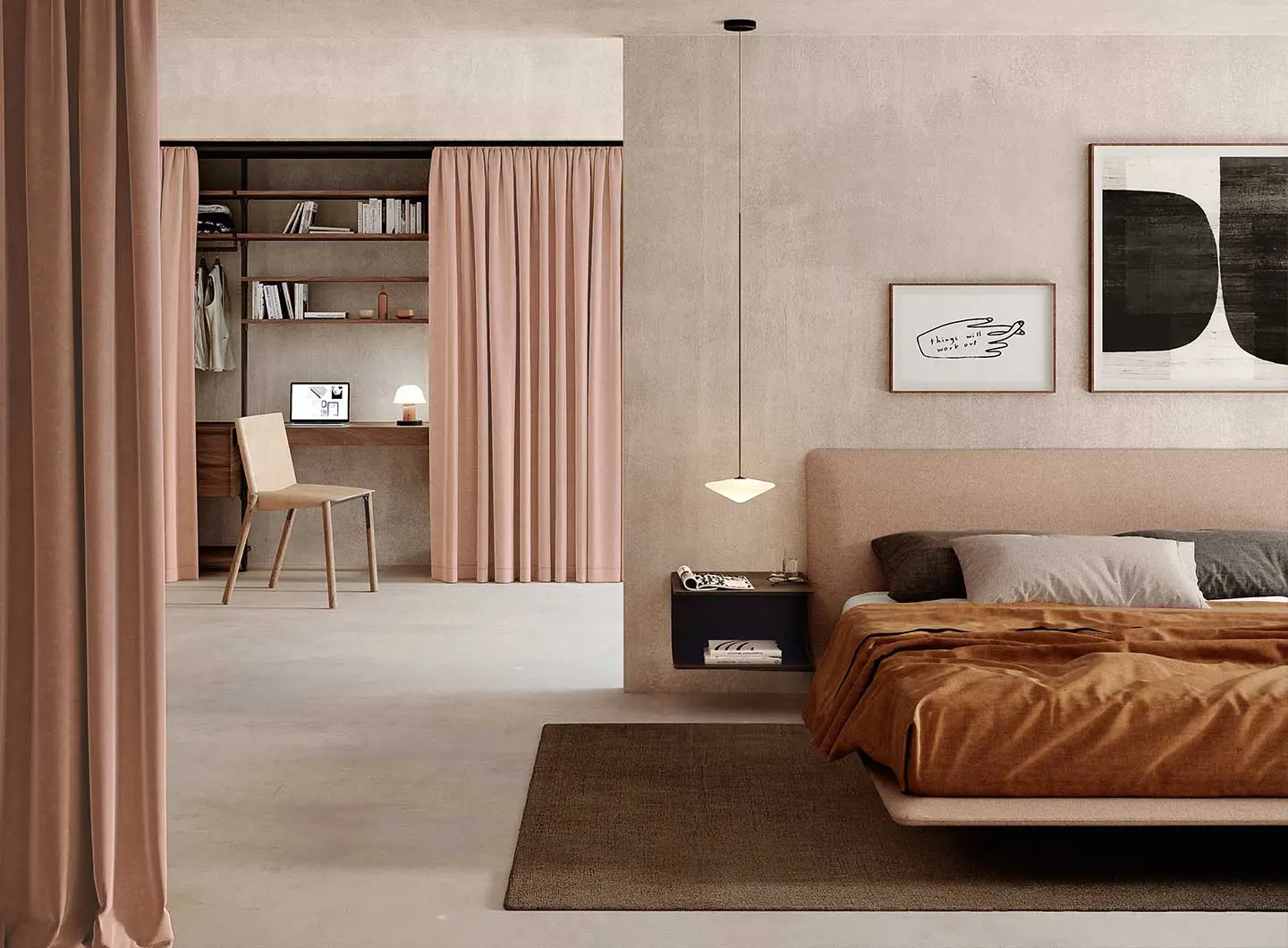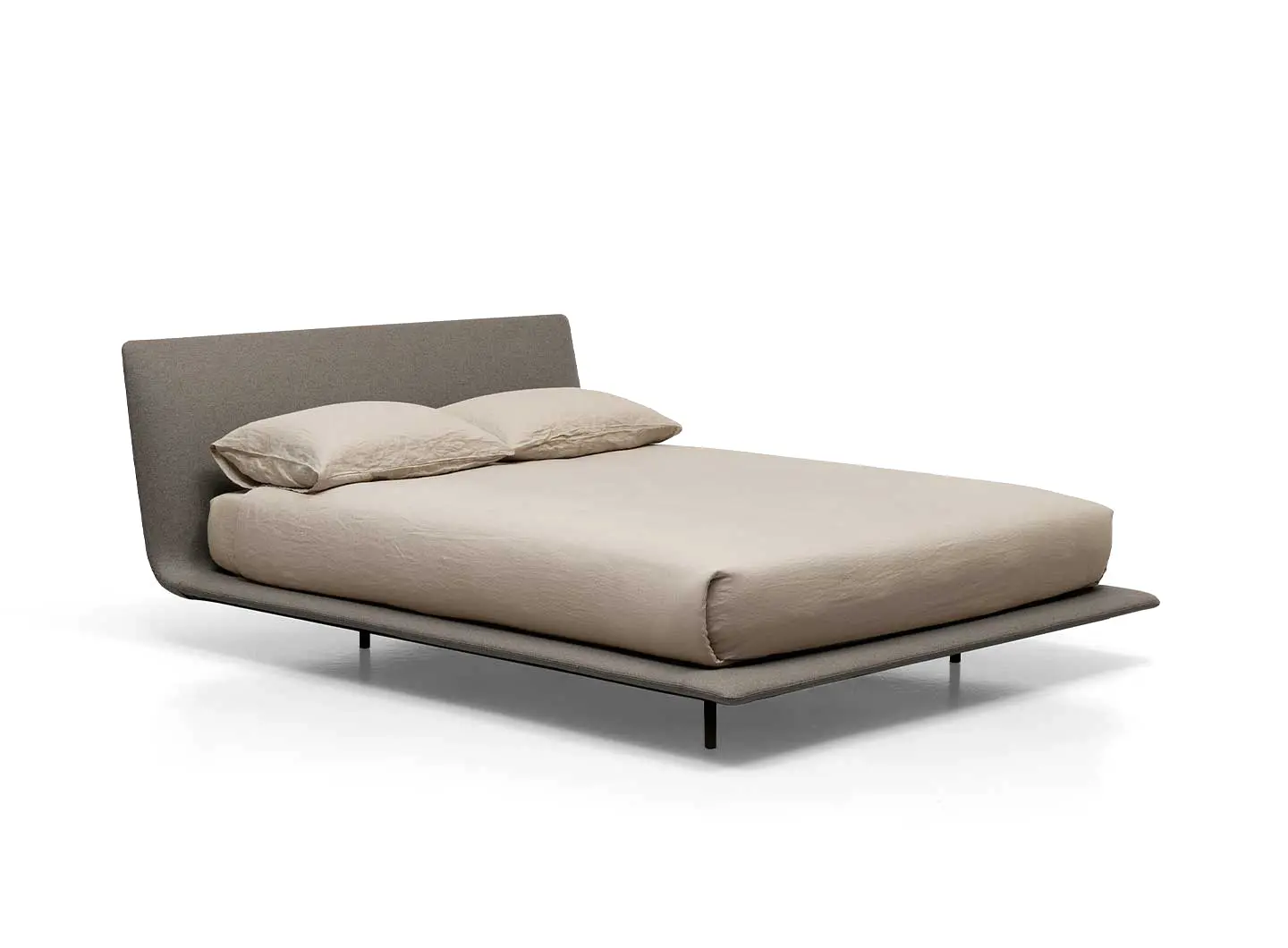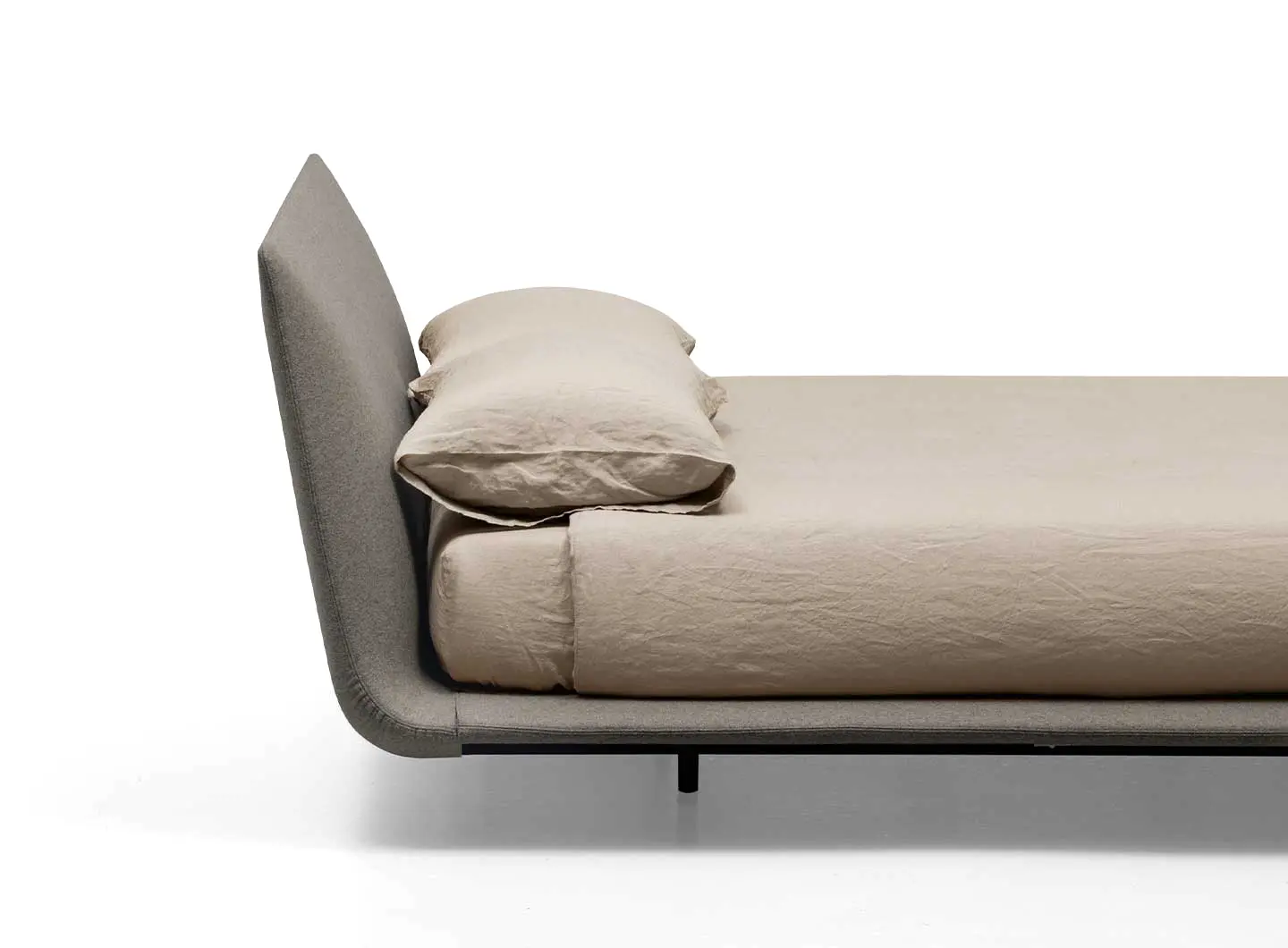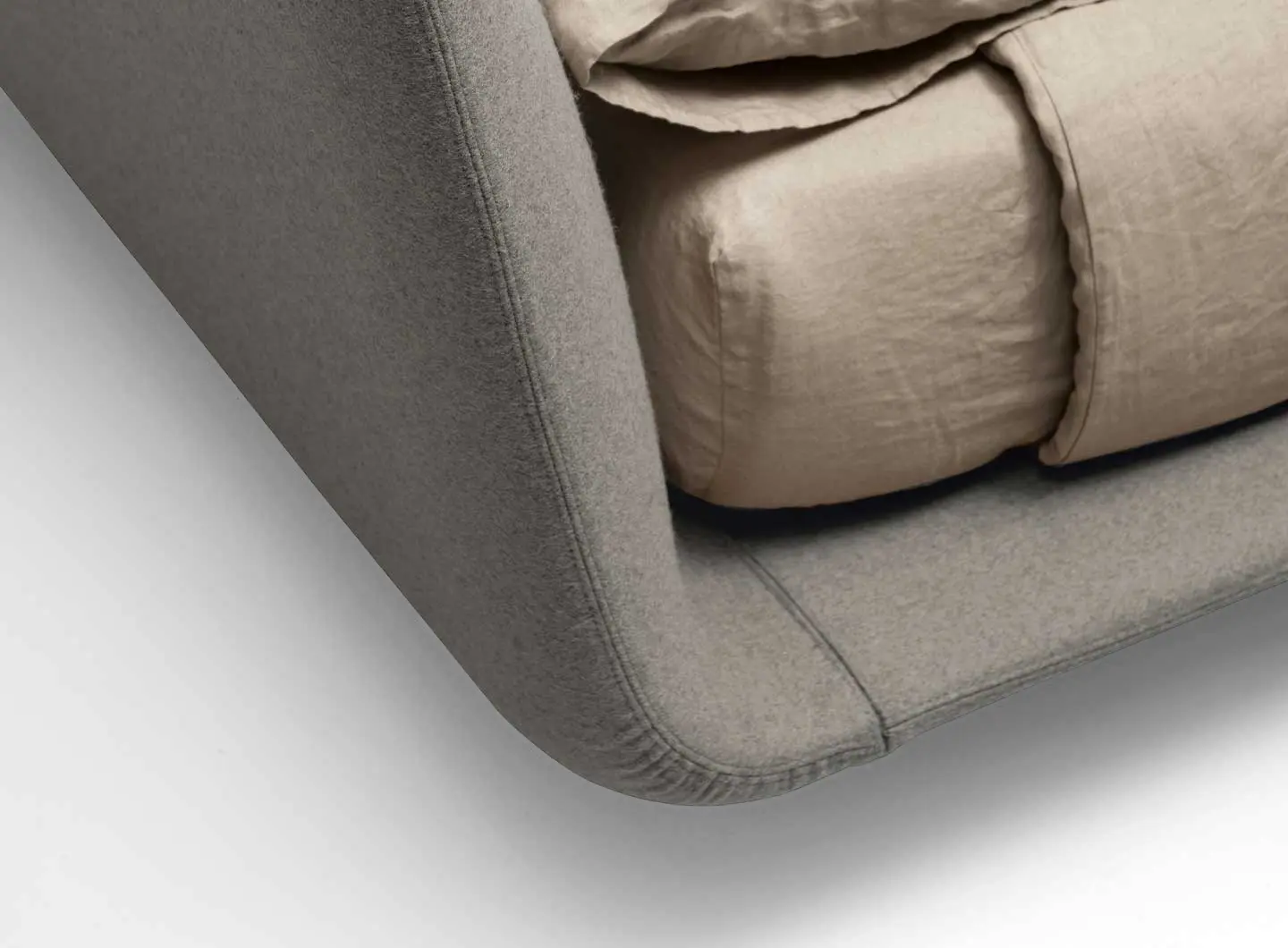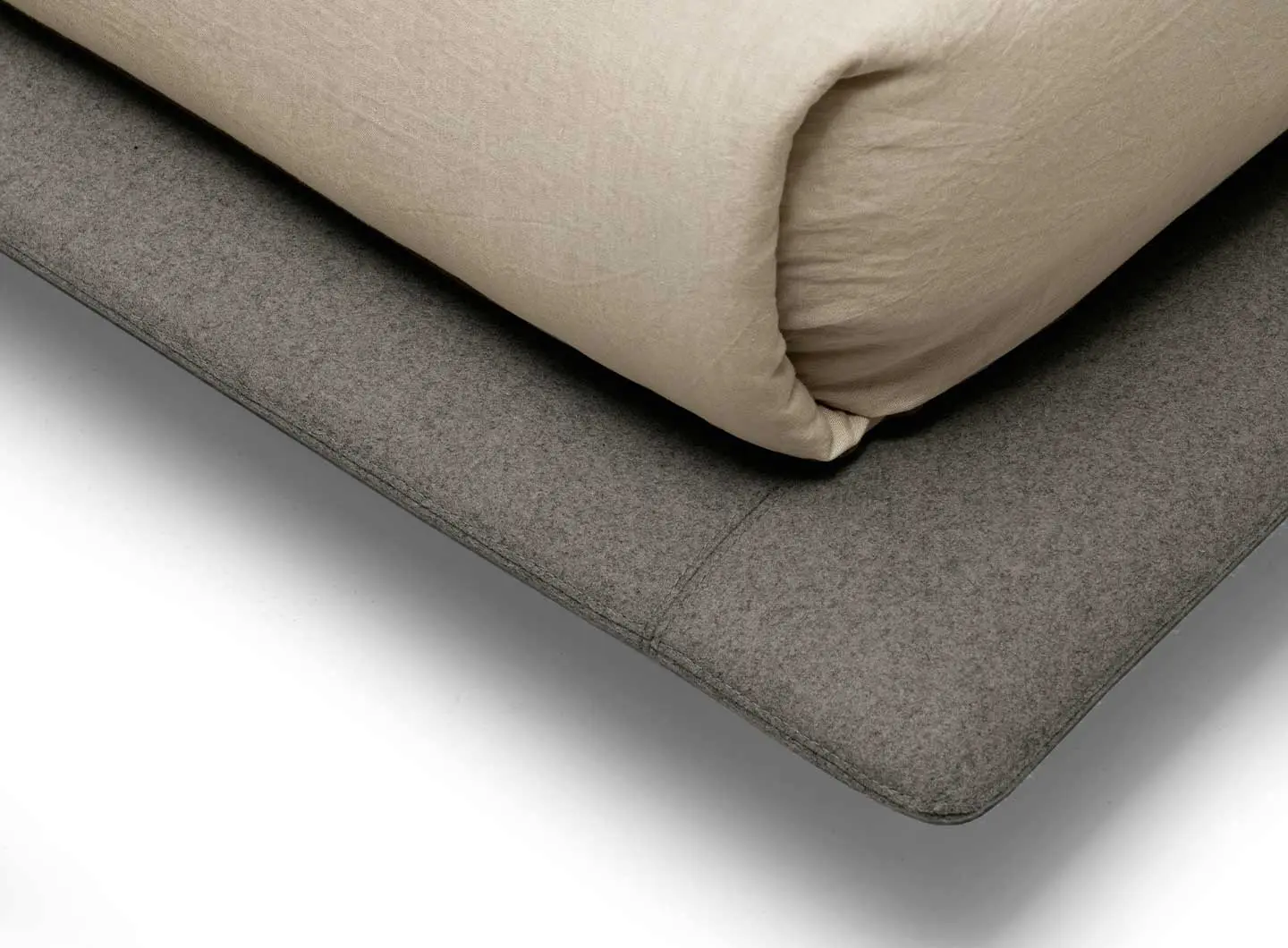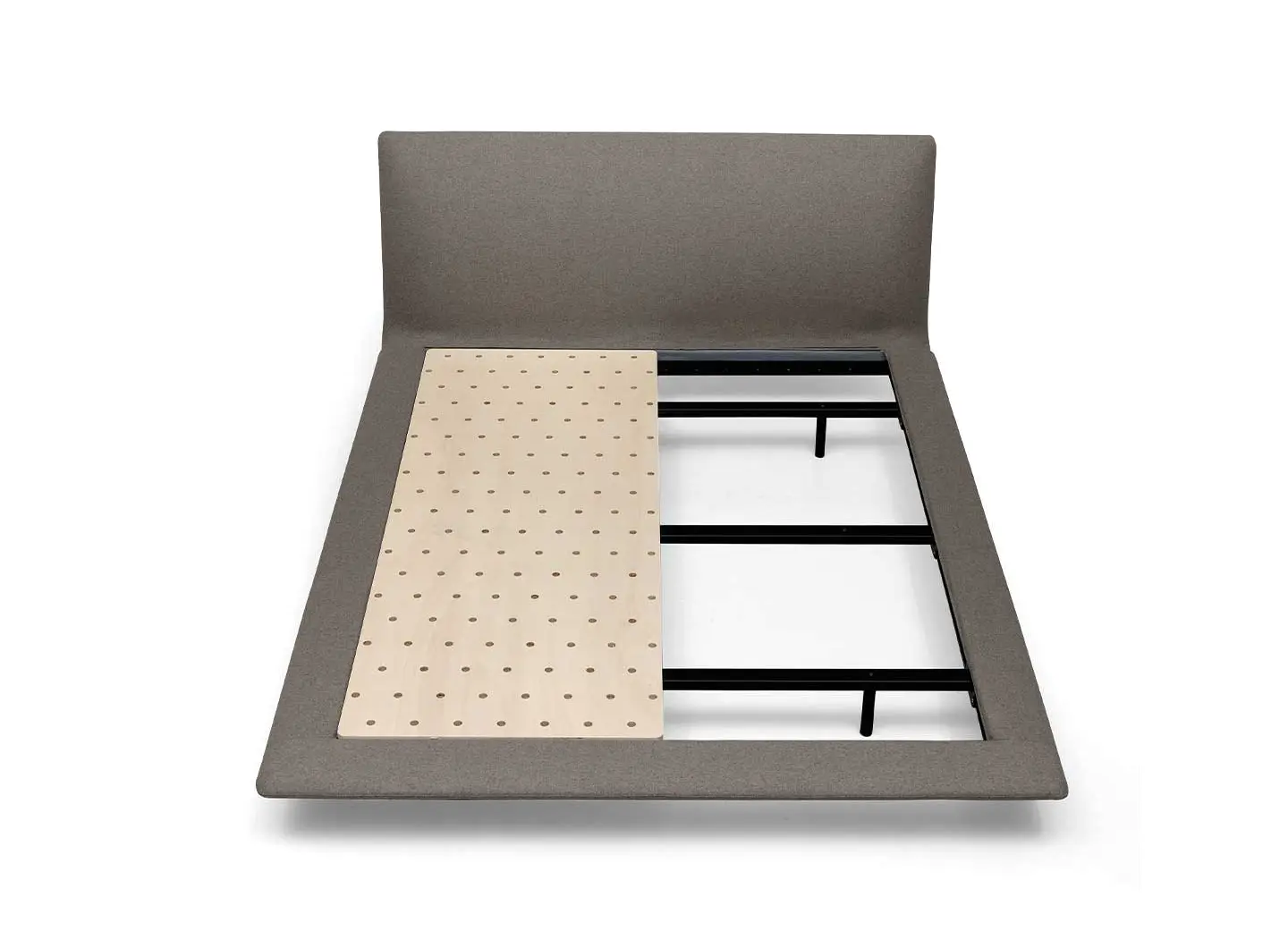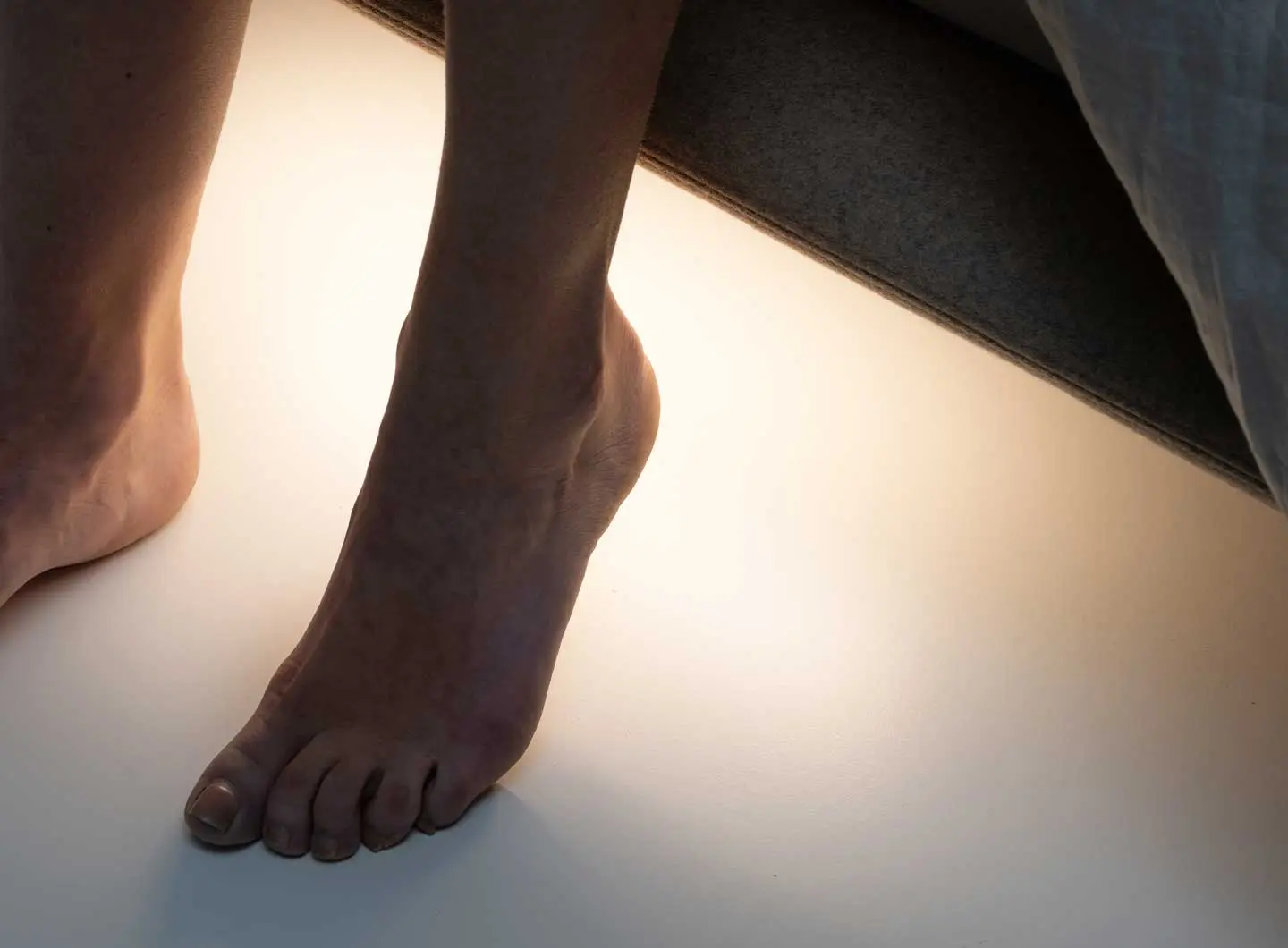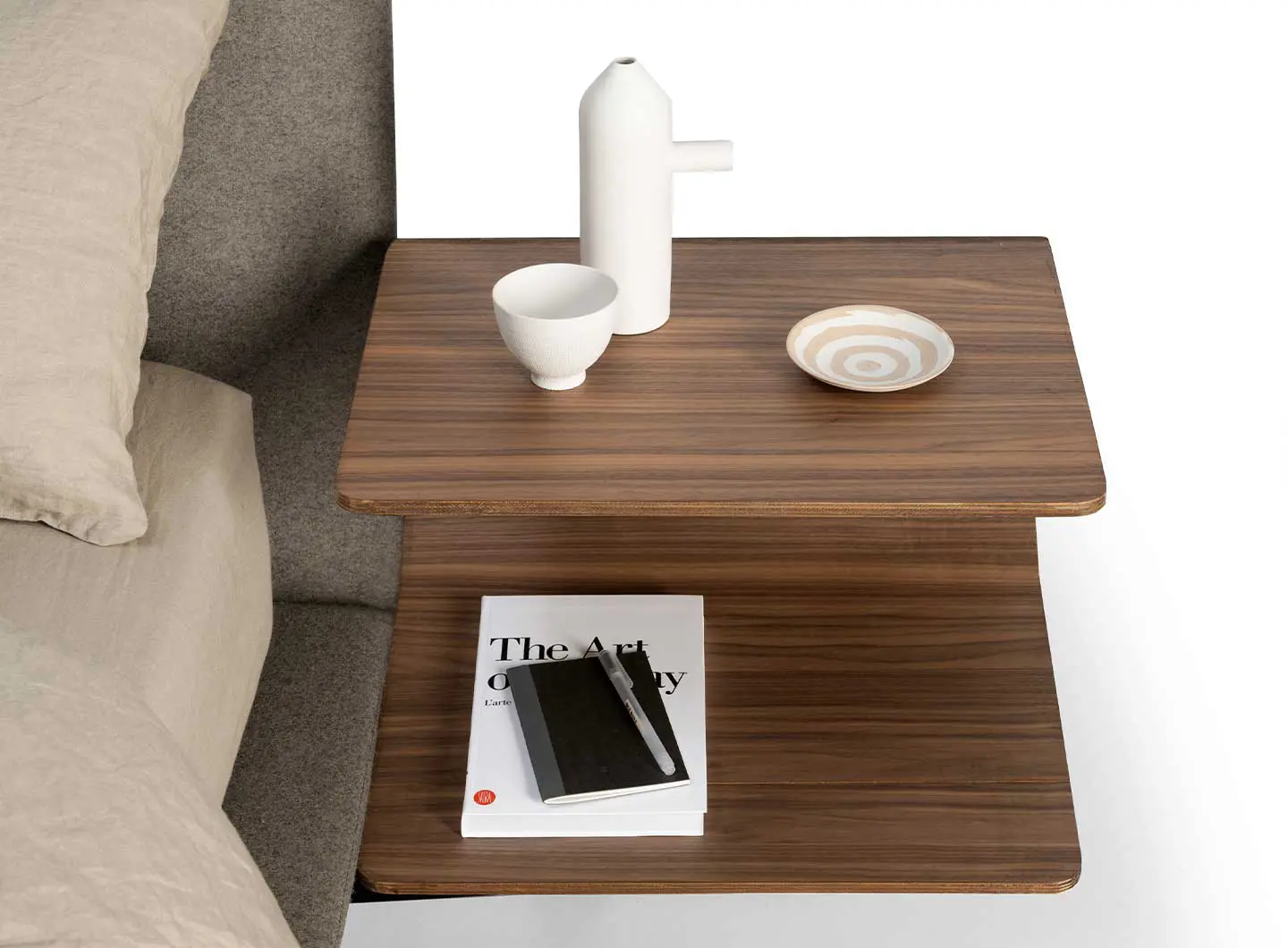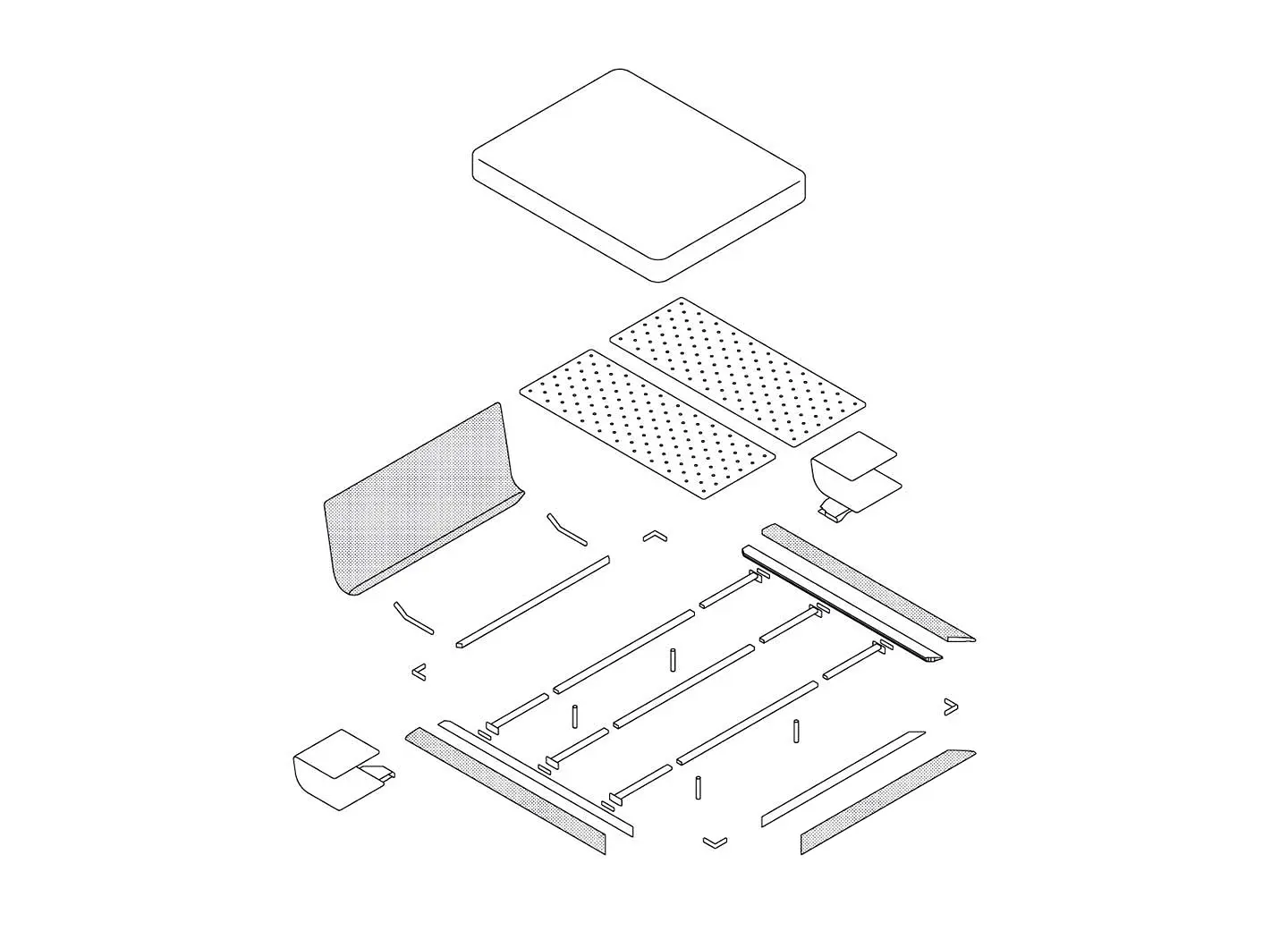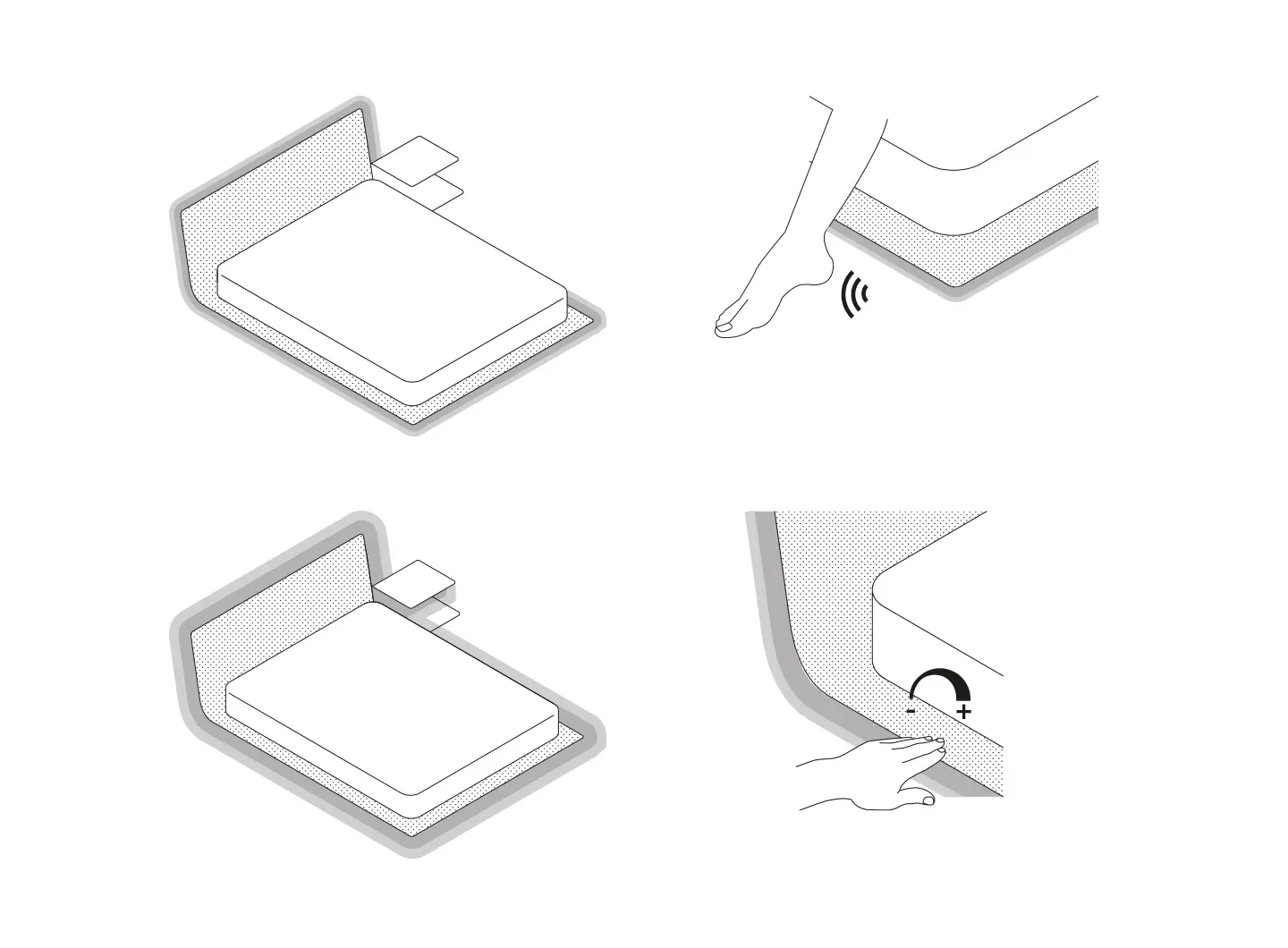 Designed by

Lievore + Altherr Désile Park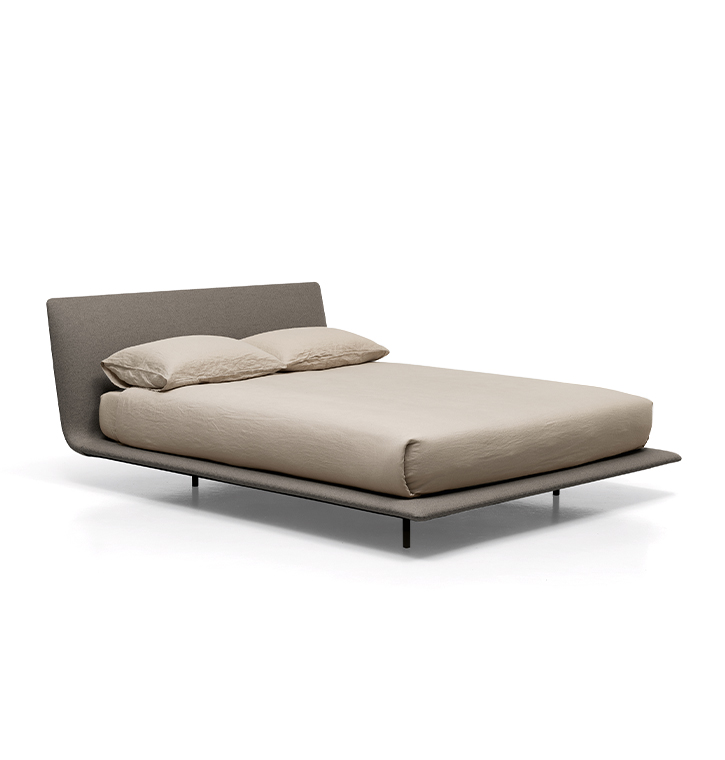 Product description
Headboard made with polyurethan on particle board panels, leather or fabric upholstered. Removable cover only for the fabric one. Stitching are slightly offset from the corners also in order to visually highlight their softness.In the leather version there are extra seams in the middle of the headboard and in the middle of the siderails. Siderails and footboard in extruded aluminium joined with a panel covered with polyurethan foam and fabric and/or leather. Feet with rubber on the bottom. The metal parts are black painted. The supports have a structural function and support the panels or the slatted base. The bed boards are in multi-layer natural wood 1,8 cm / 6/8" perforated for ventilation, sitting on the supports. The slatted base, in alternative to the boards, is foreseen in 1 piece and with multilayer wood slats. The slatted base size or the panel size are 10 cm – 3⅞" smaller that the width and the depth of the mattress, this one must overlap 5 cm – 2" on each side of the bed rails and footboard. The optional lighting is a courtesy light non dimmable (3000 k) that turns automatically on when you get out of bed thanks to a sensor placed in the bottom part of the bed. An additional "emotional" light (3000 k) dimmable turn on with the integrated switch hidden in the upholstery of the side rails. The "emotional" lighting of the bed has an optional light for the nightstand as well, both connected to the same switch.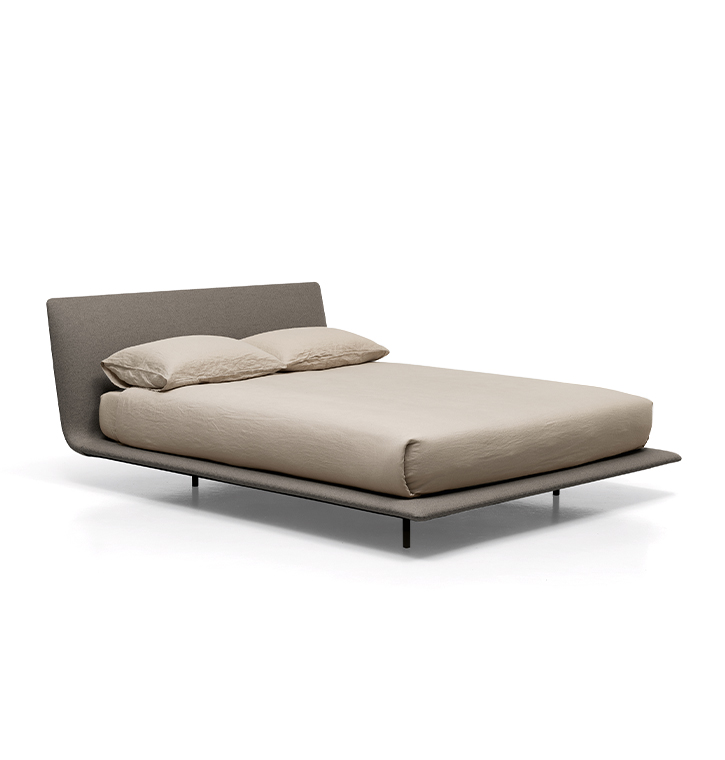 Designer
Lievore + Altherr Désile Park
Materials
Steel, Cotton, Eco-leather, Leather, Poliestere
Characteristics
suspended
Product sheet
Discover Legri

Collection
Discover Personal Spaces Night

Official website
Discover MD House

BRAND SELECTION
OUR PRODUCTS