A.L.F. UNO spa
INTRODUCES
Yume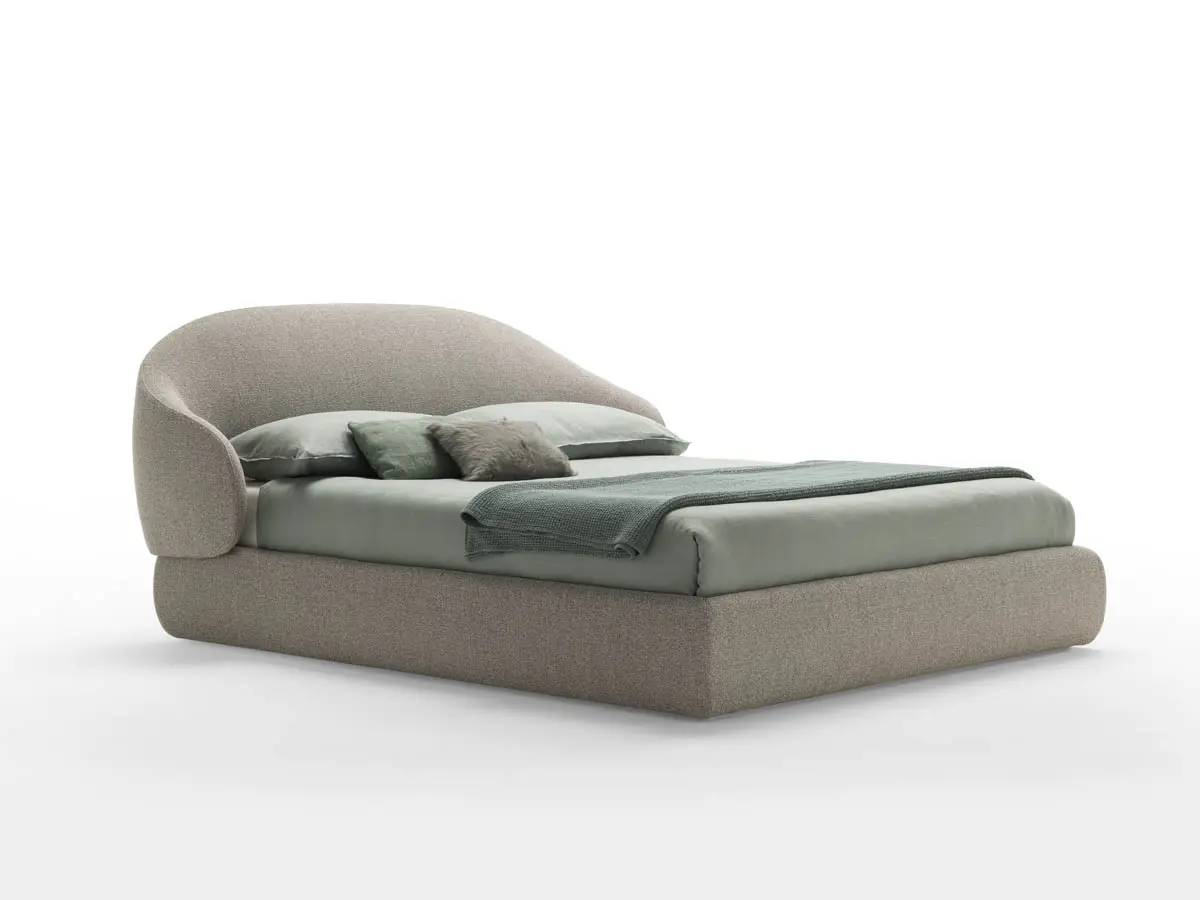 YUME is an upholstered bed characterized by a headboard with soft and enveloping volumes, designed to satisfy the desire for safety and comfort in the most intimate spaces of the house.
YUME is the result of an eco-sustainable production process because all the materials that make it up are designed to be disposed of in a different way, marking a further important point of evolution of the company in terms of sustainability.
Dimensions – cm. 192 x 230 x h. 102
Designed by

Gordon Guillaumier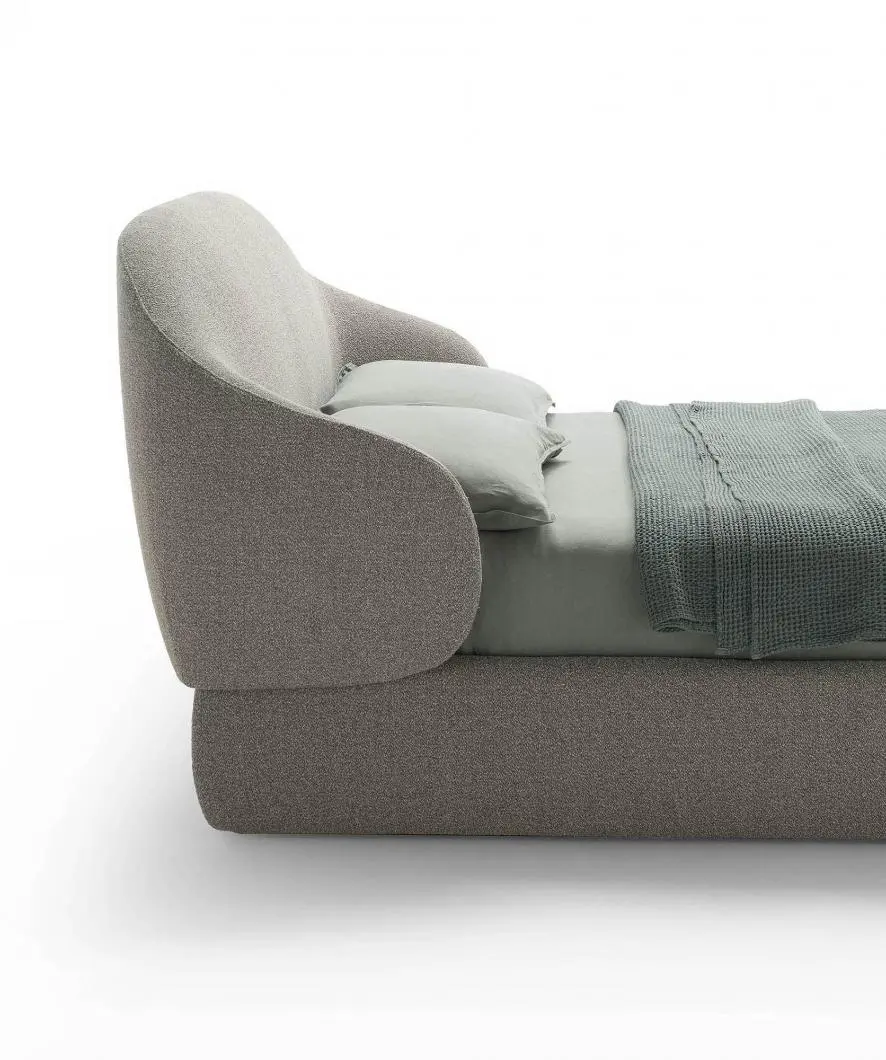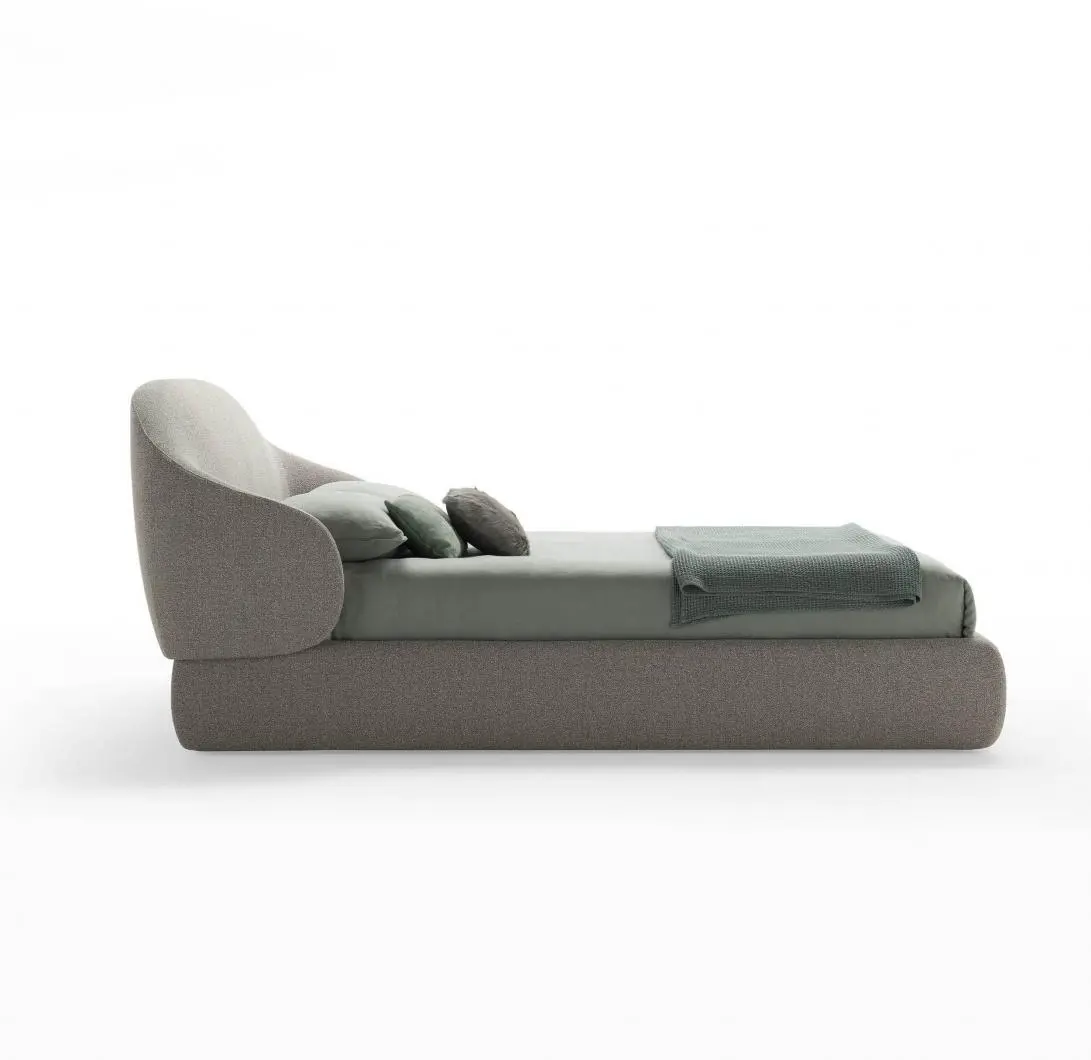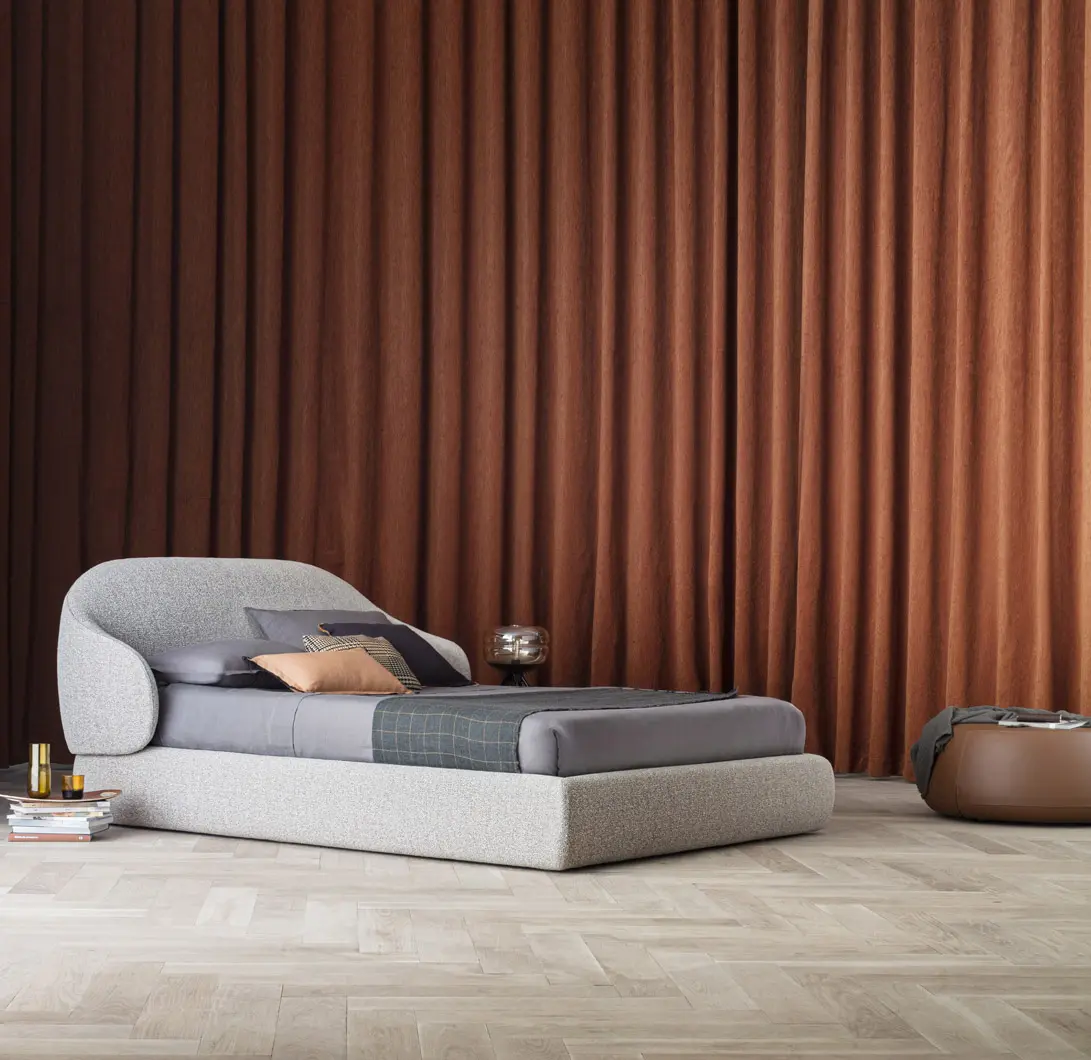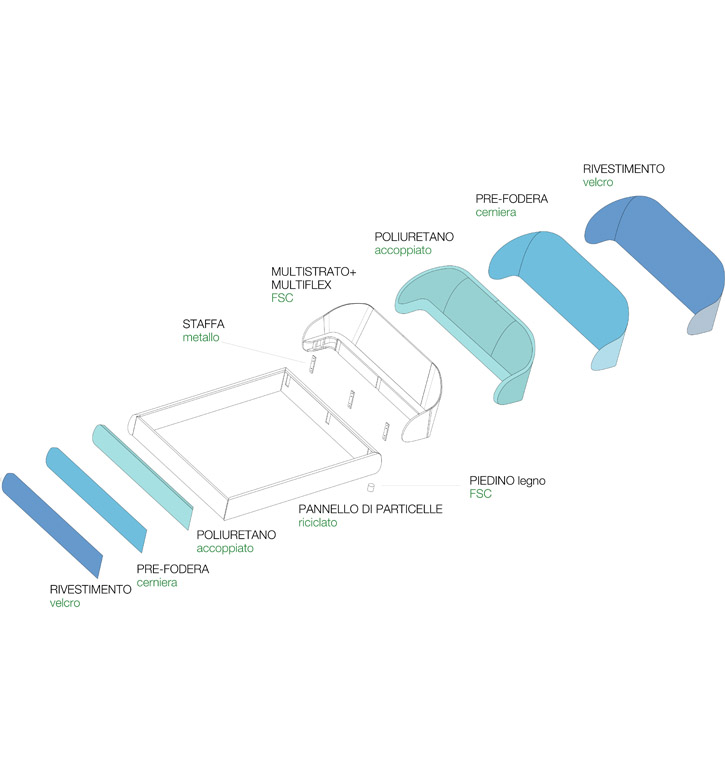 Product description
YUME is a soft, inviting padded bed with fully removable upholstery designed to make your living space safe, practical and comfortable.
But above all, YUME is innovation. It waves the flag for green-oriented design. The production process is sustainable, as the component parts of the headboard and bed frame can all be disassembled.
Each individual part is therefore easy to repair and recycle, from FSC®-certified wood to metal components that are already partially recycled.

The polyurethane padding is bonded, rather than glued, to the wooden frame, and has two different densities for added comfort. A vast range of colours is also available for the fabric upholstery, which is fully removable. What's more, the material itself, Reviva, is cutting edge: made from recycled plastic, it's washable, fire-resistant and 100% recyclable. Plus it's stunning and has a great feel.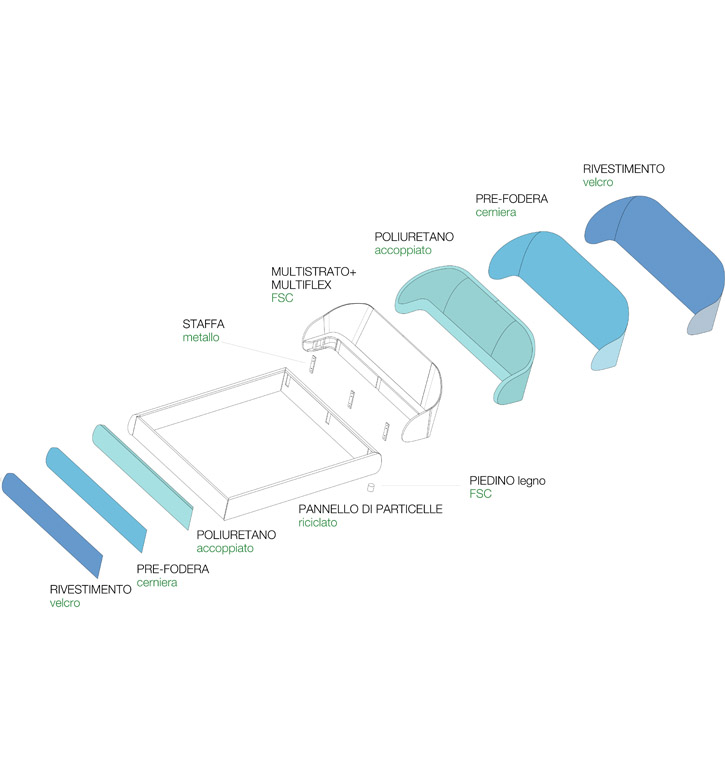 Designer
Gordon Guillaumier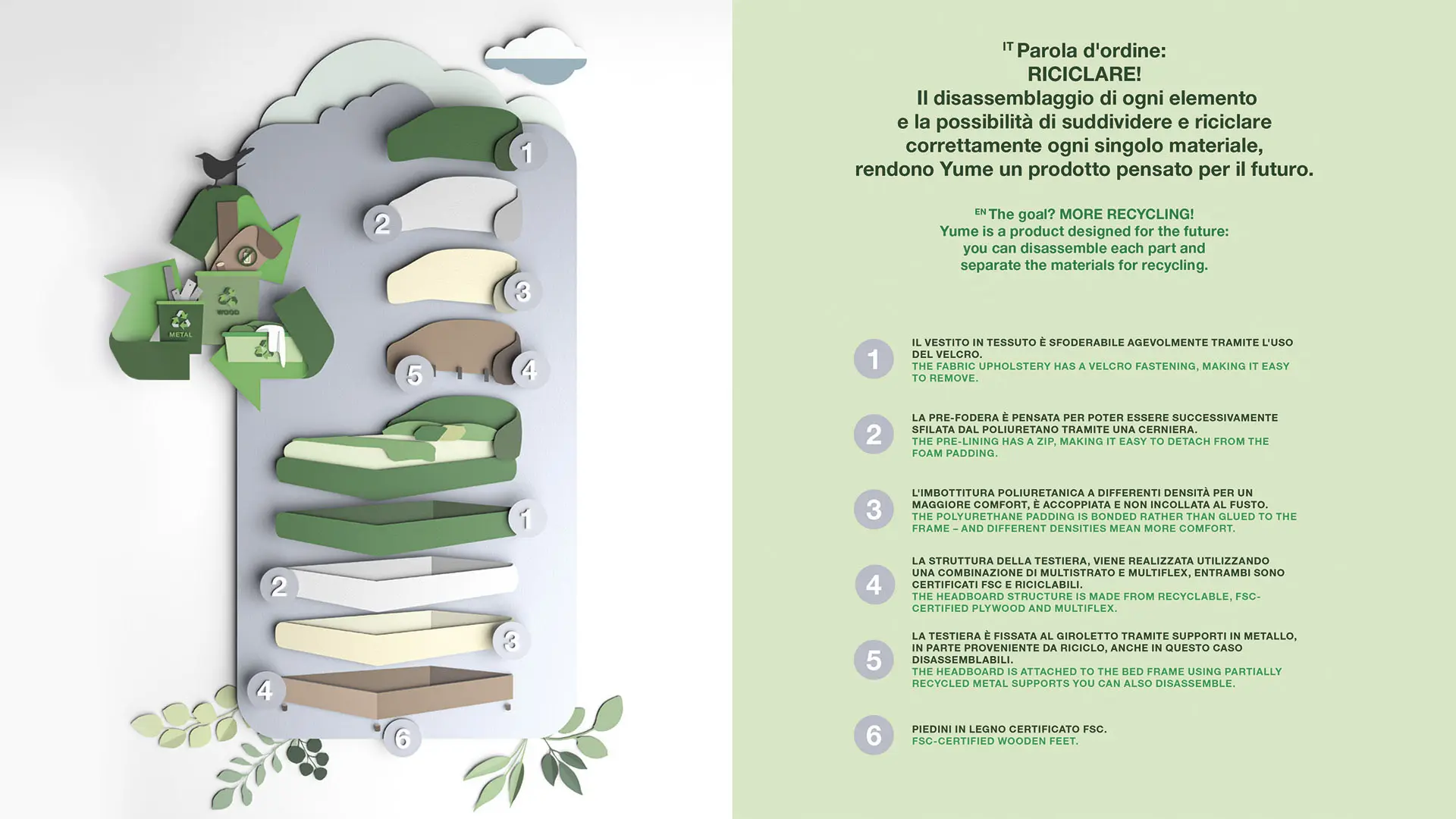 BRAND SELECTION
OUR PRODUCTS