Intersection
Category: Kitchen furniture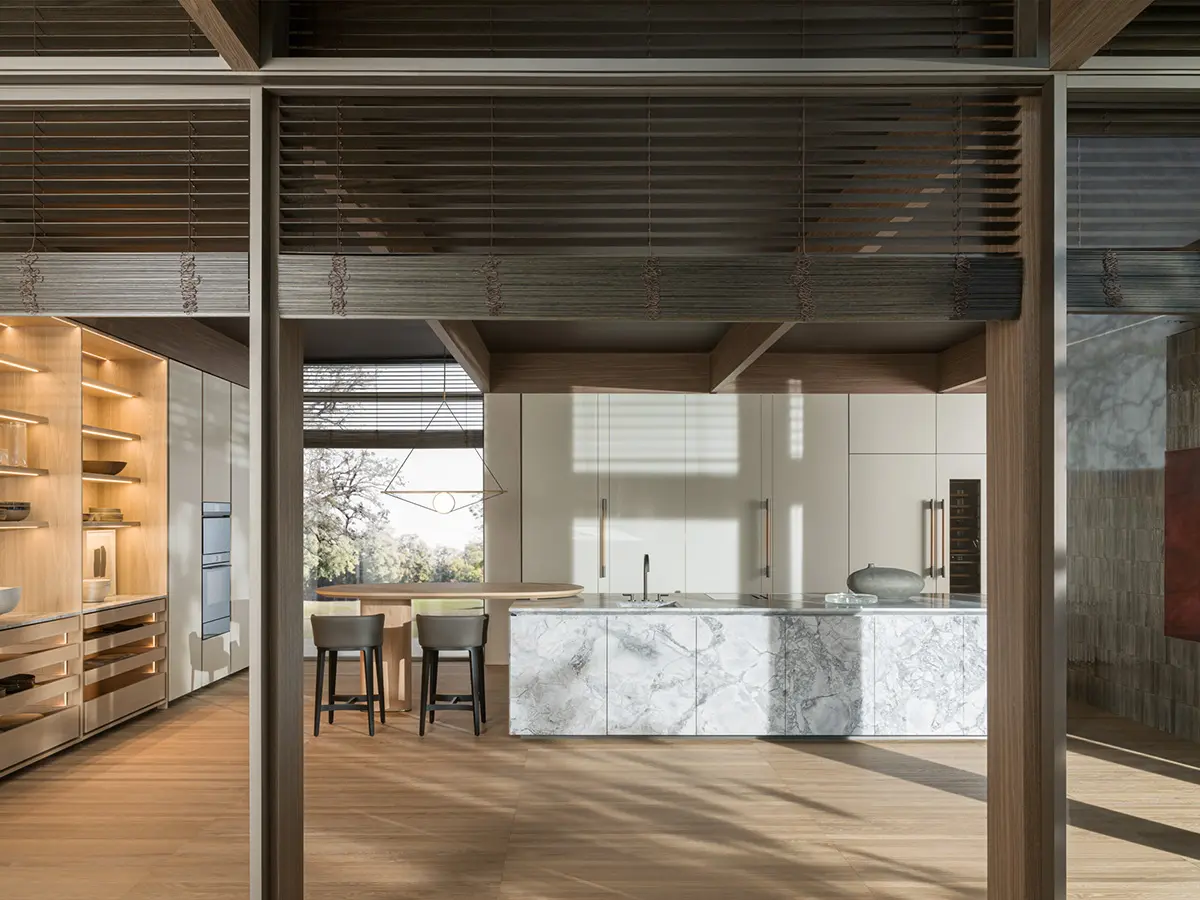 Intersection is a strongly expressive kitchen with sophisticated details that highlight Dada's excellence in working with materials.
Designed by

Vincent Van Duysen
The fascination of monolithic objects made of a single material has inspired Vincent van Duysen to apply this concept to his latest creation, the Intersection kitchen. A single material, natural stone, with which to create a unique, sculptural and architectural object. Firstly, this project implies choosing a material that fits the purpose, natural stone, with the unique characteristics that Nature bestows, and secondly, using innovative technologies to achieve it, as is deducible from the doors of the bases, which open effortlessly to guarantee the utmost functionality.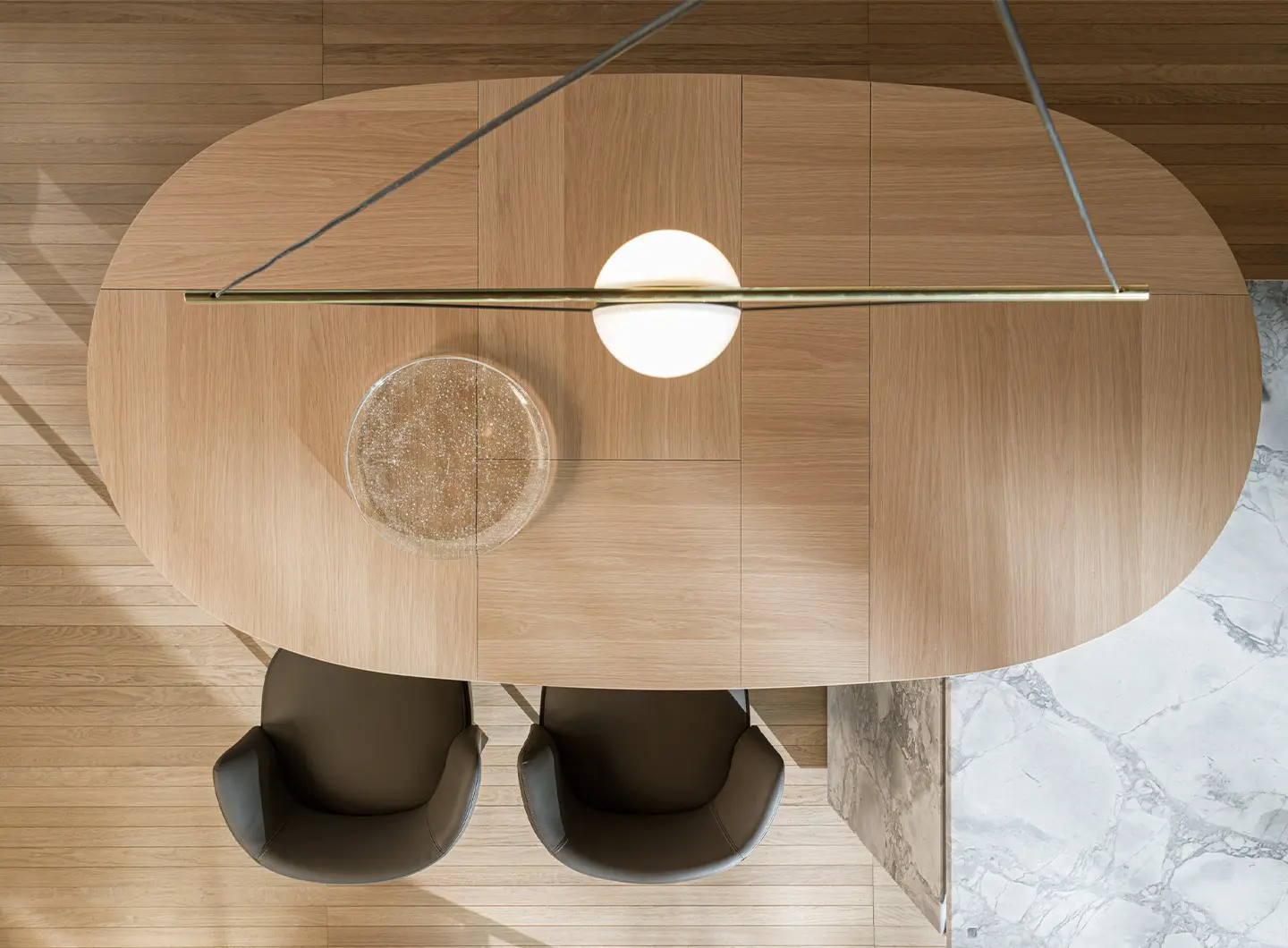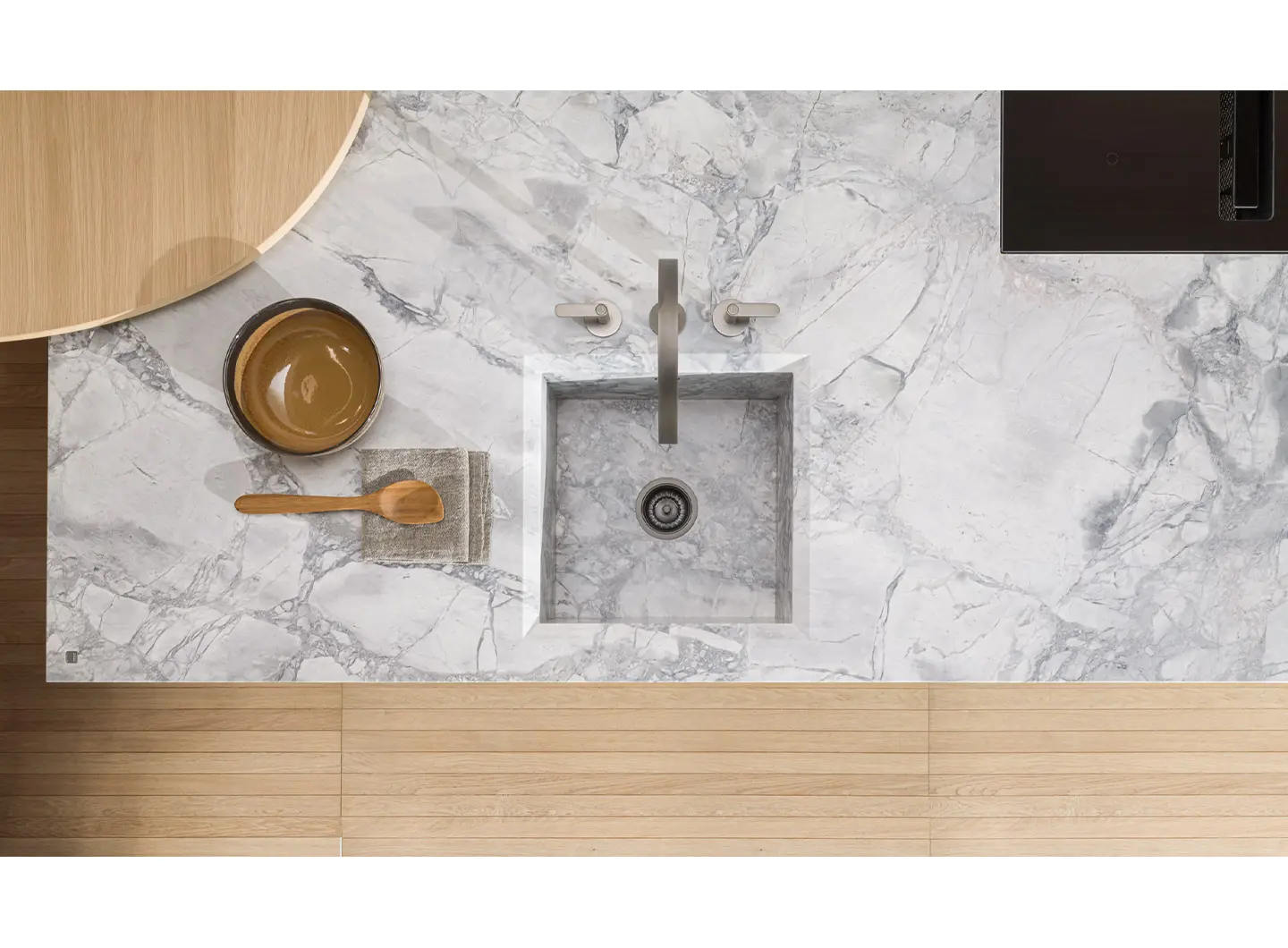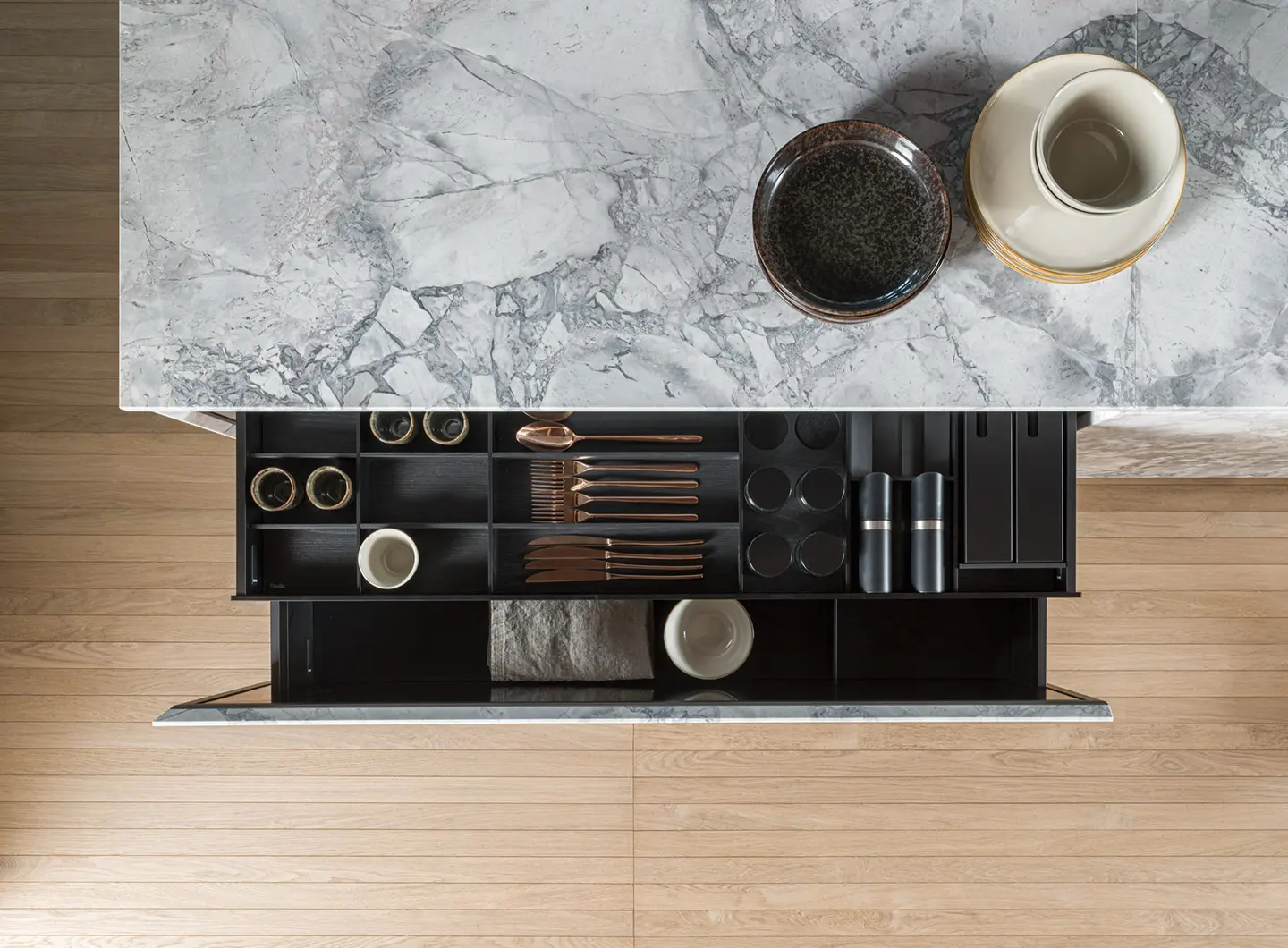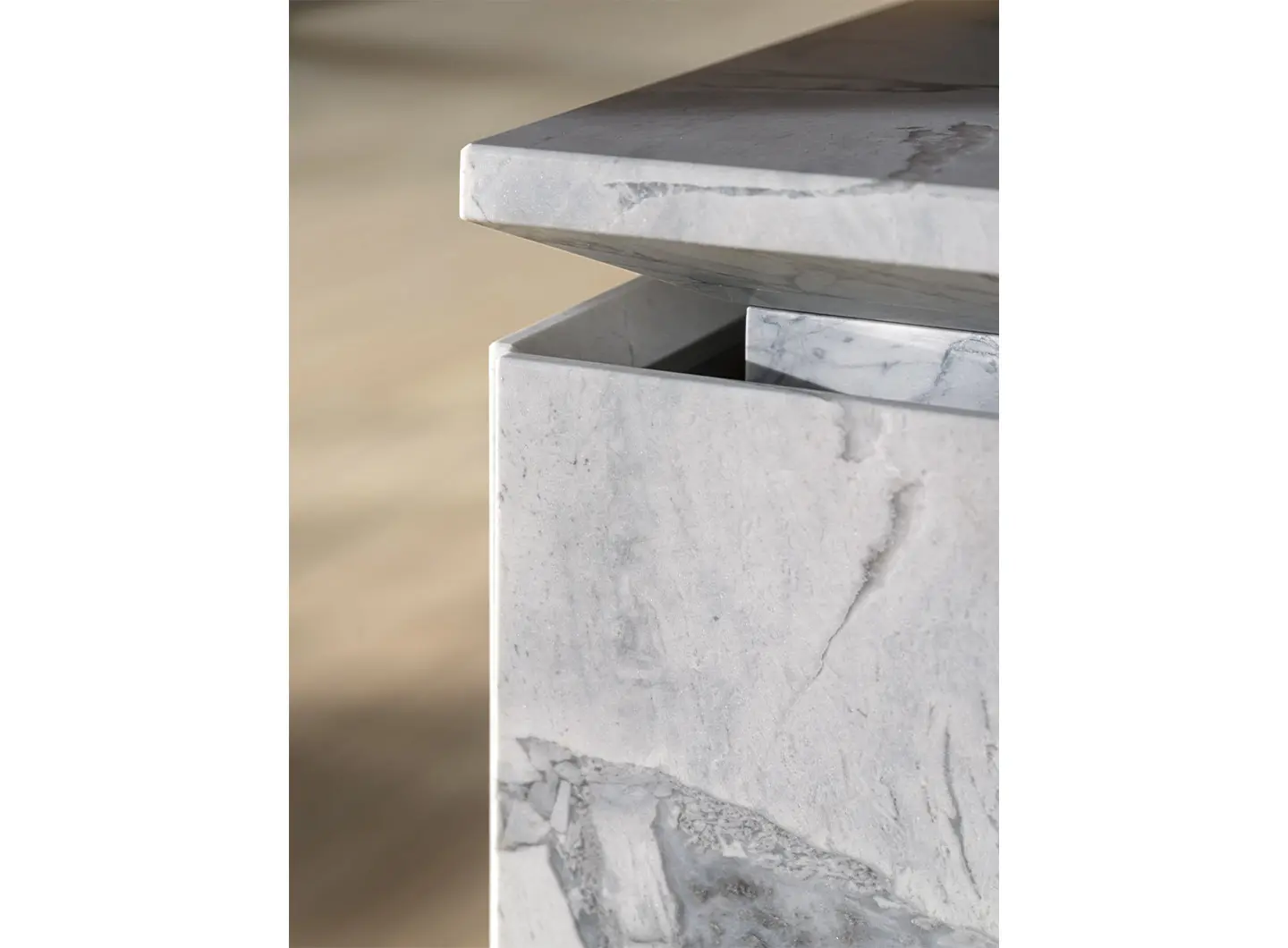 The Belgian designer was inspired by the great masters Piet Mondrian and Carlo Scarpa: the first, for the use of geometric compositions that identify the founder of the de Stijl movement, using essences that intersect and create rigorous geometries; the latter, for the refined materials and details that distinguish one of his masterpieces, the Querini Stampalia Palace in Venice, where marble, stone, ceramics, wood and metal fittings are used in a masterly way to create highly sophisticated and beautiful environments.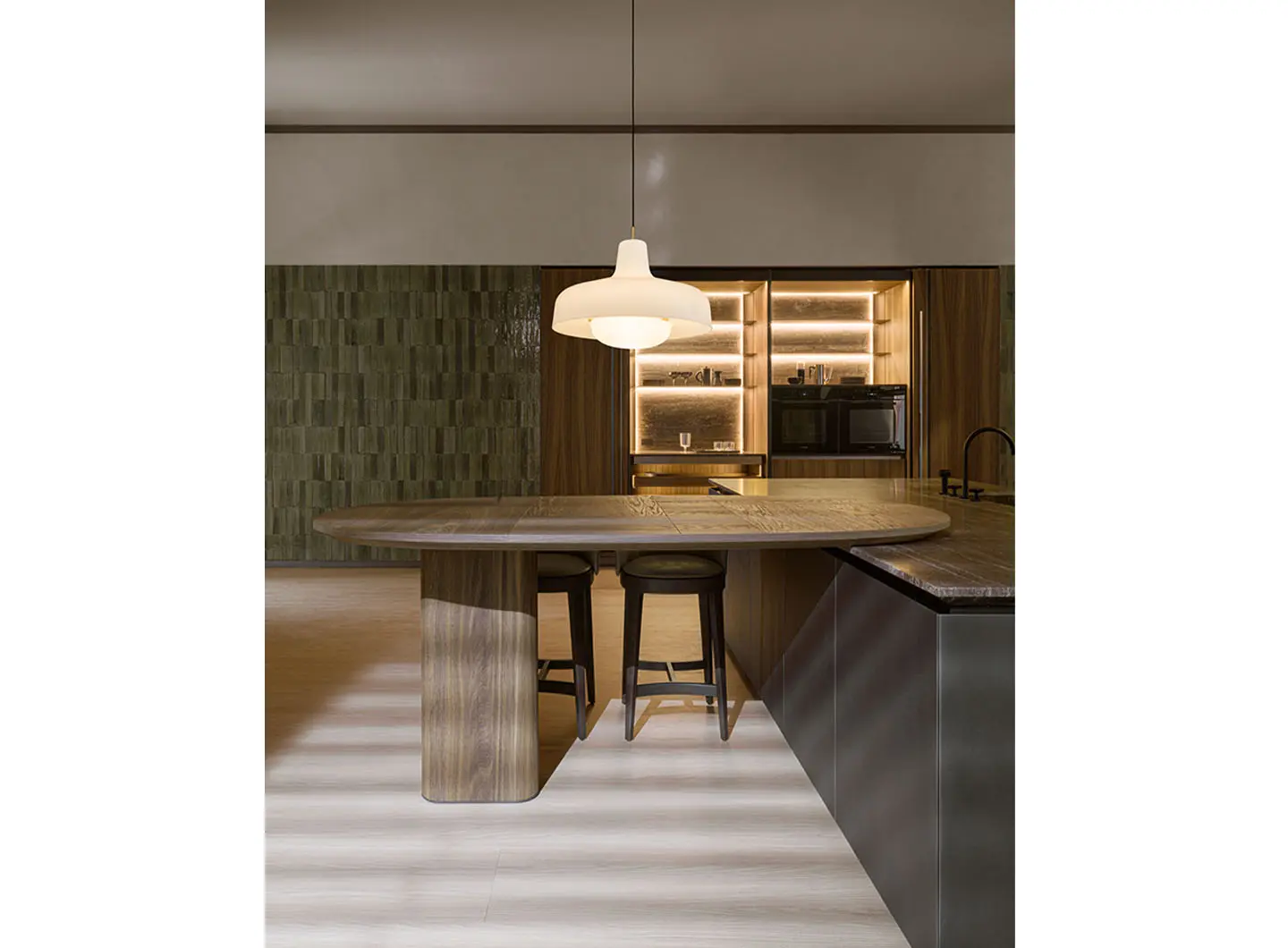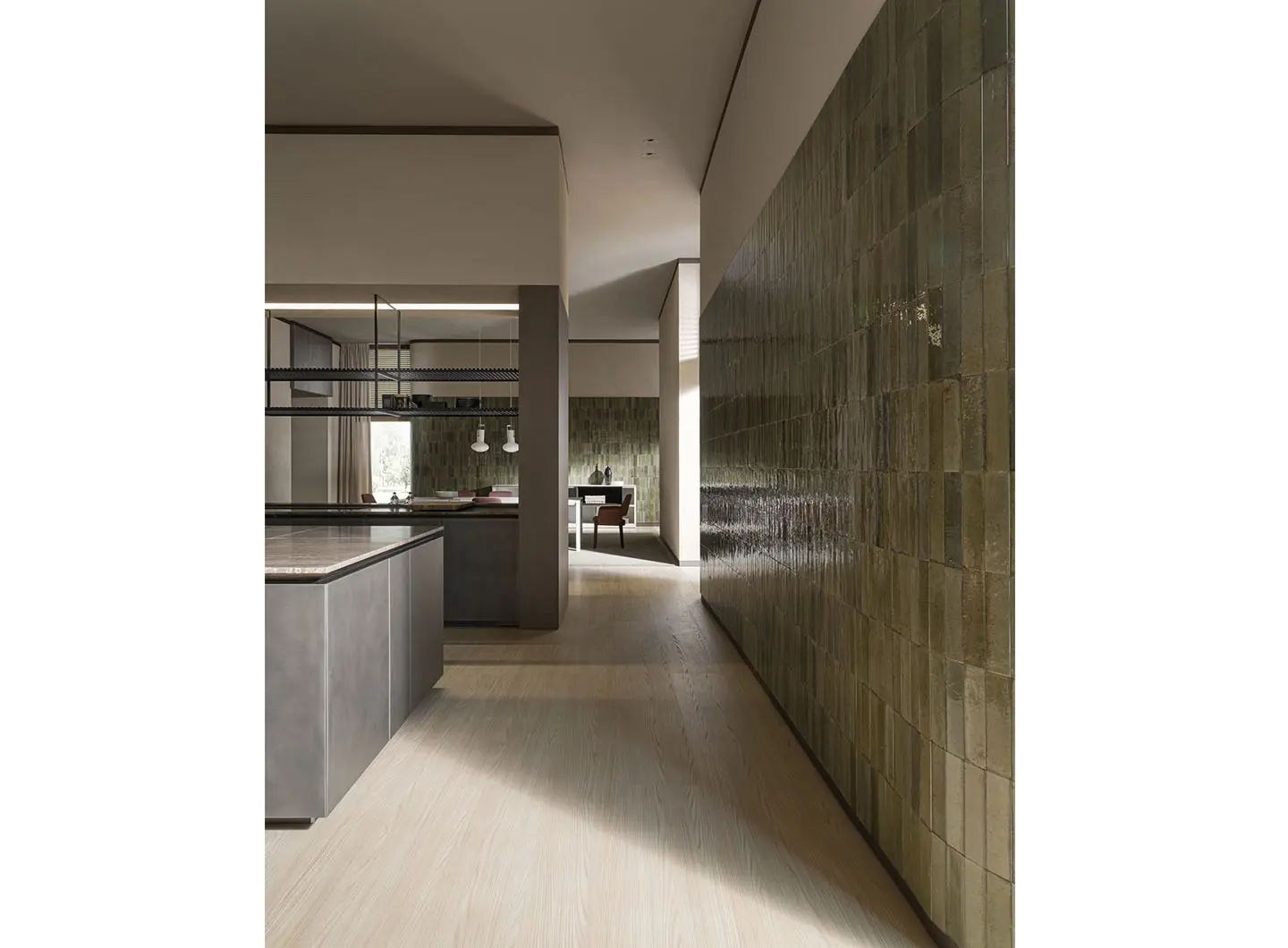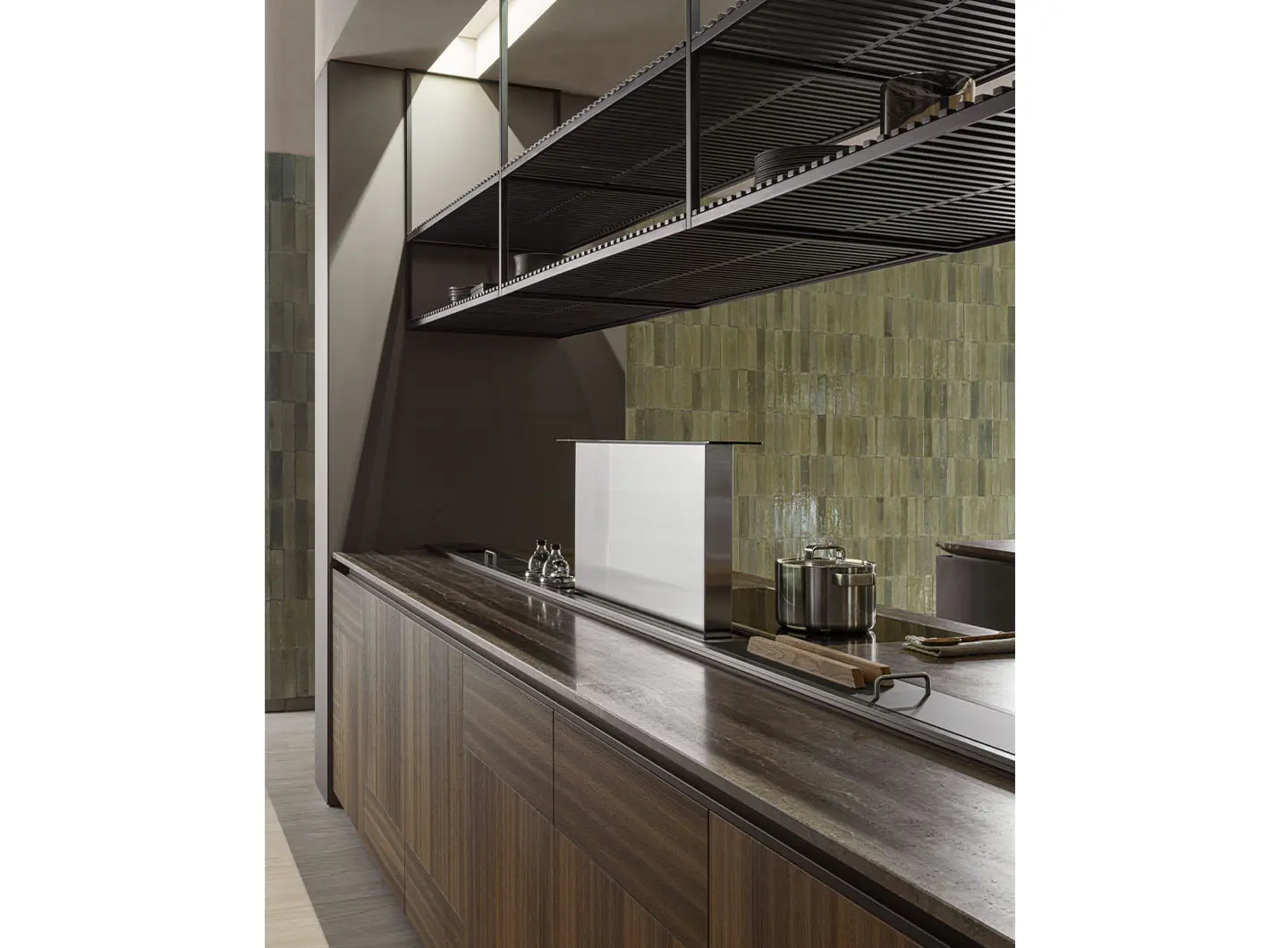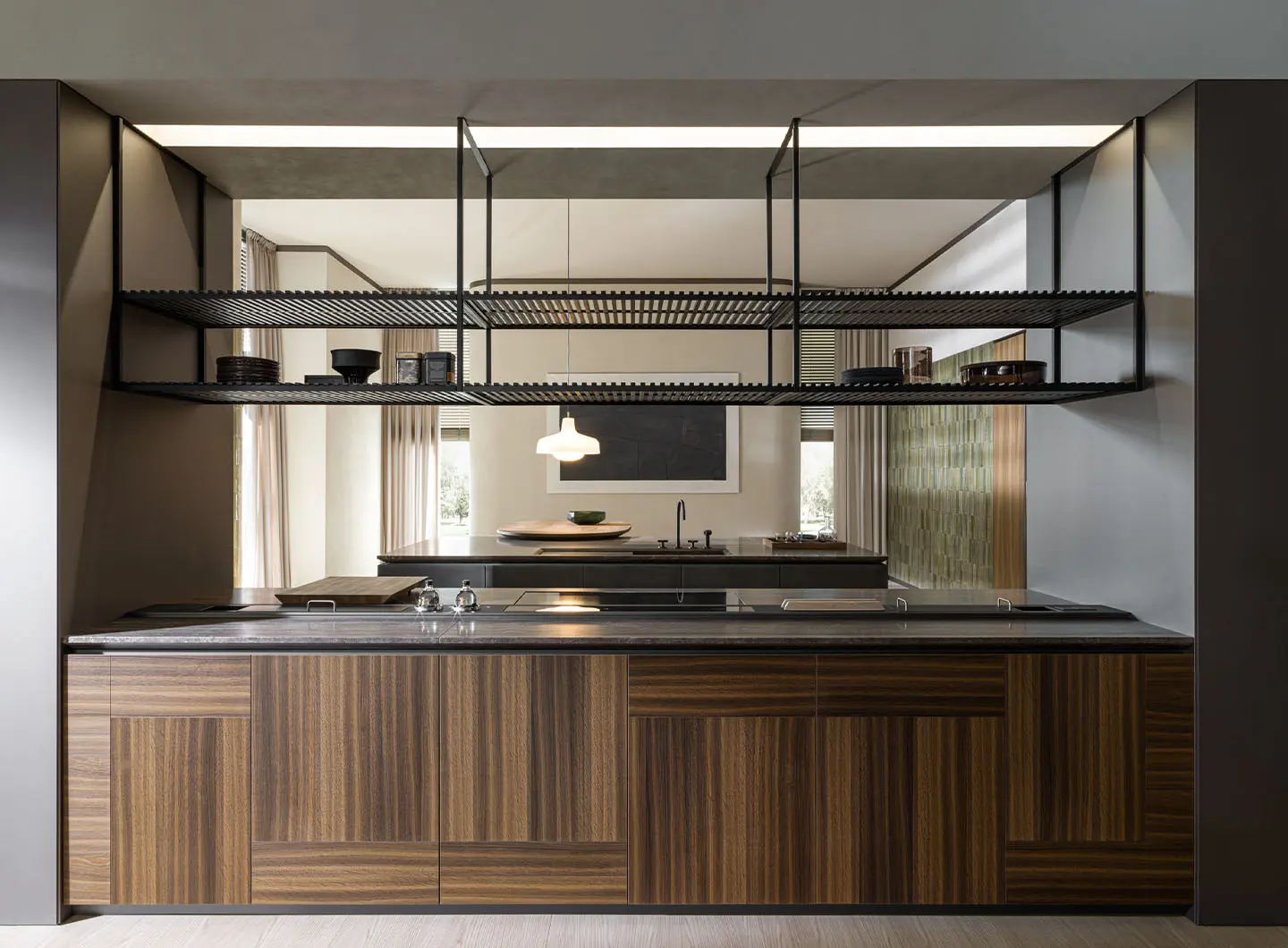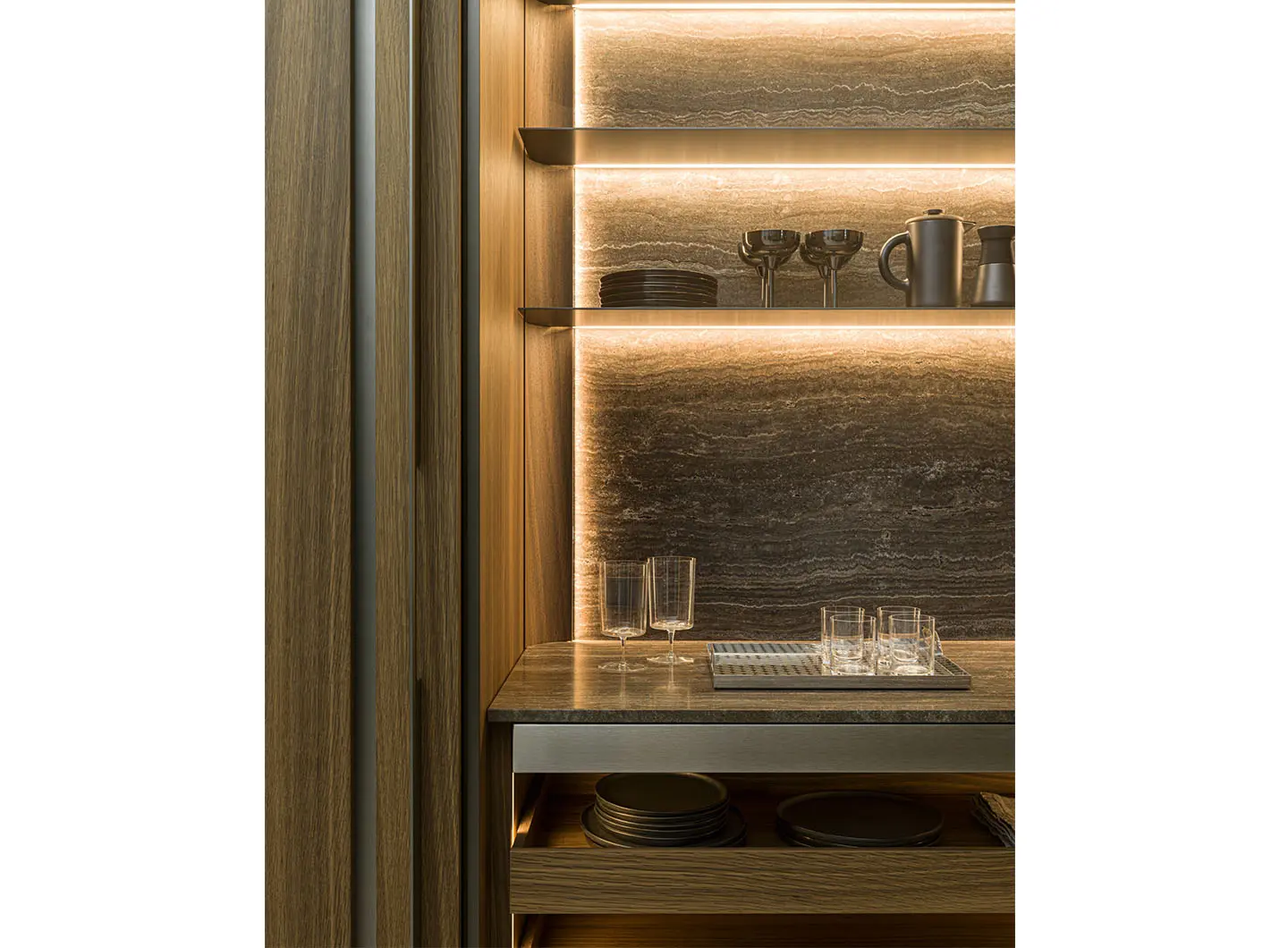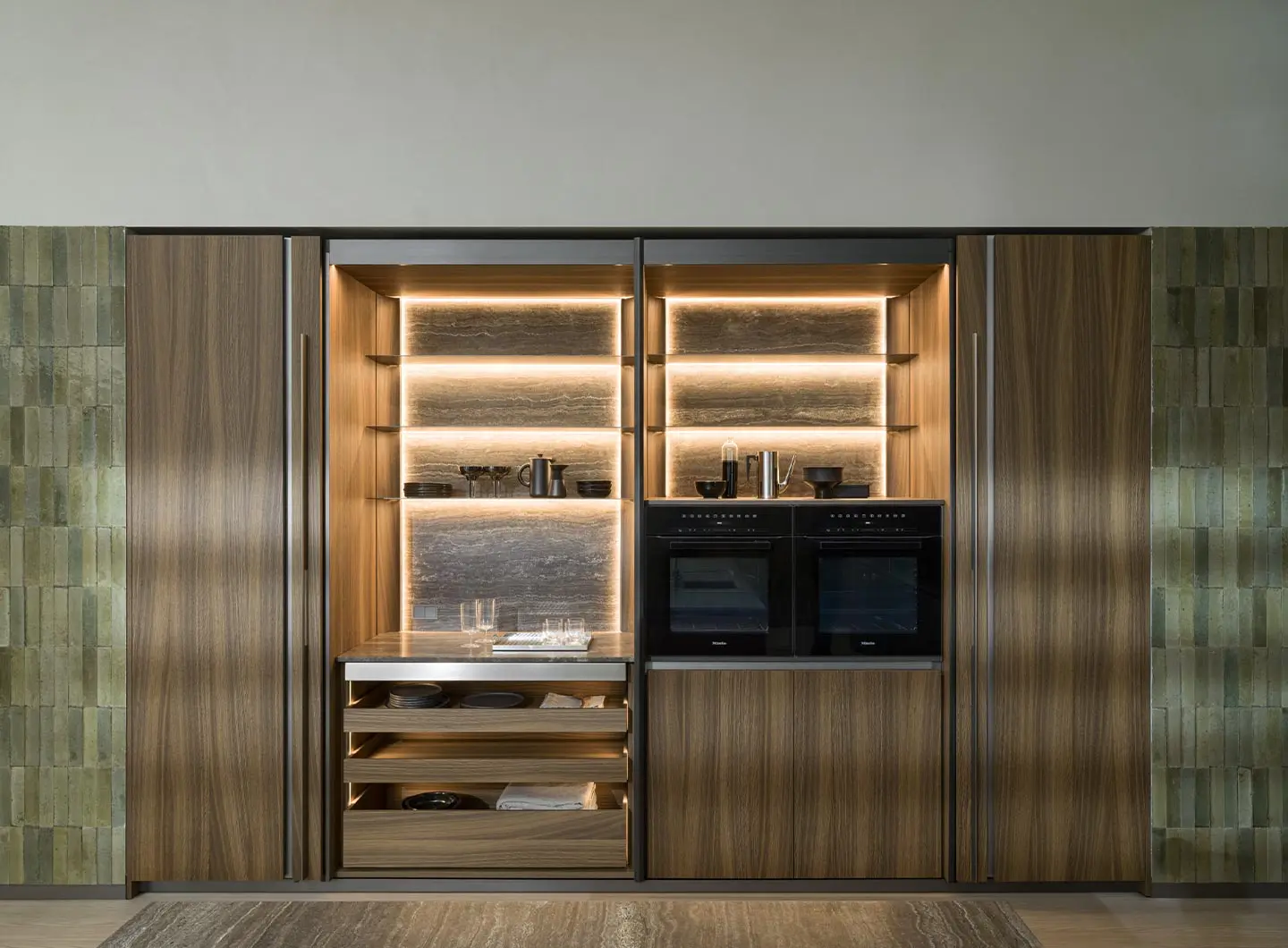 The natural stone slabs are machined and excavated with high precision mechanical processes, so as to lighten the panels and guarantee them for domestic use. These monomaterial "shells", subsequently applied to alveolar aluminium panels, guarantee that they are light, stable and mechanically resistant, thereby allowing a door to be built all in one with the side panels of the island. And the material nature of natural stone, with its unique and unrepeatable look, enters our homes with a spectacular application.
Technical characteristics:
-Finishes available for worktops, channels and doors: (pending a final check on the applicability of the various finishes of the range)
-The monomaterial concept, until now reserved for Intersection's tops and channels, is now extended to doors and side panels as well
-It will not be possible to integrate dishwashers or to make storage columns, wall units or corner units
-Elegant machining on the external corner linking door and side panel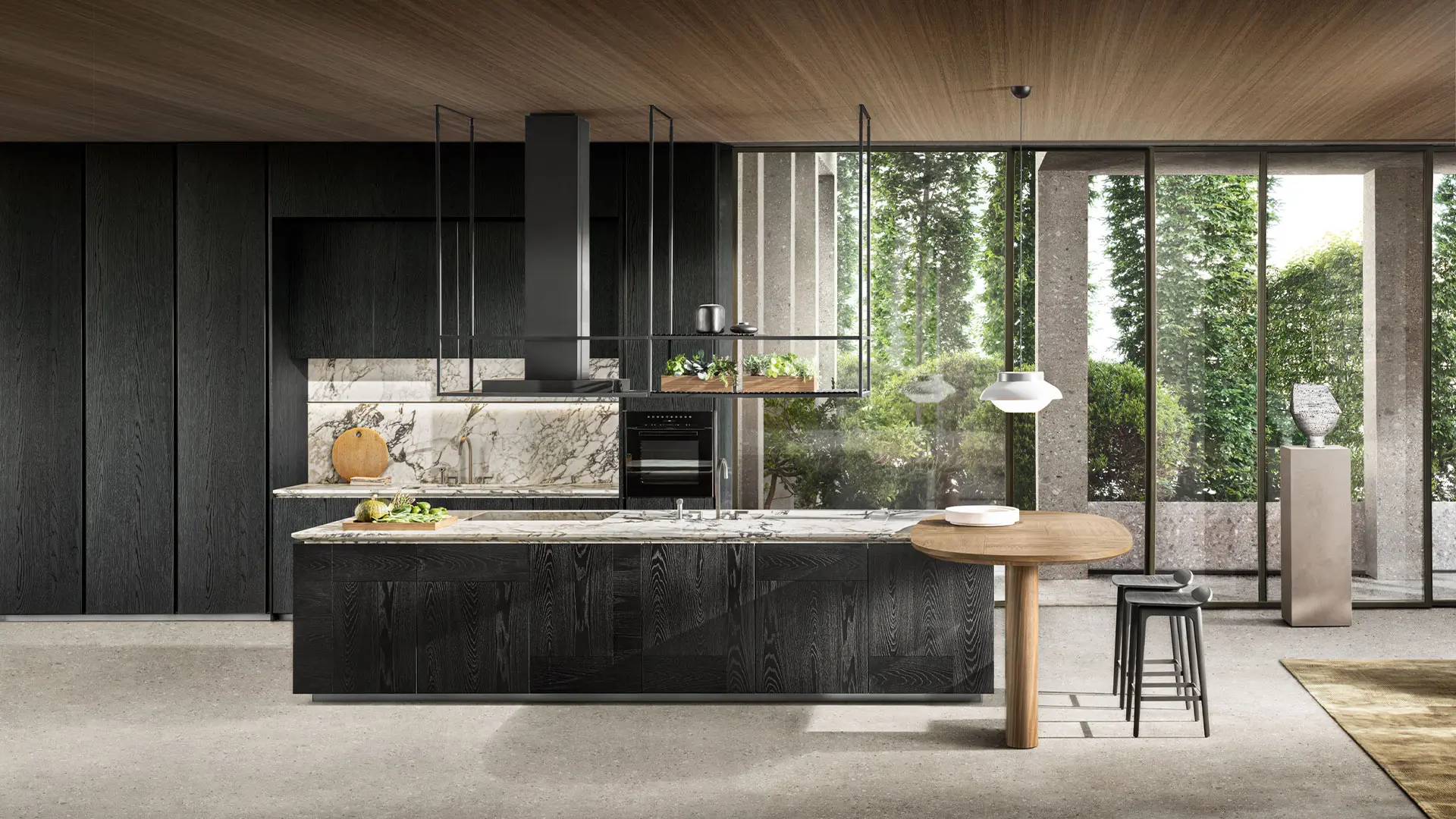 Its surfaces intersect to create patterns of light and shadows, solid worktops with important customisable sections with almost imperceptible profiles or sections chiselled like sculptures.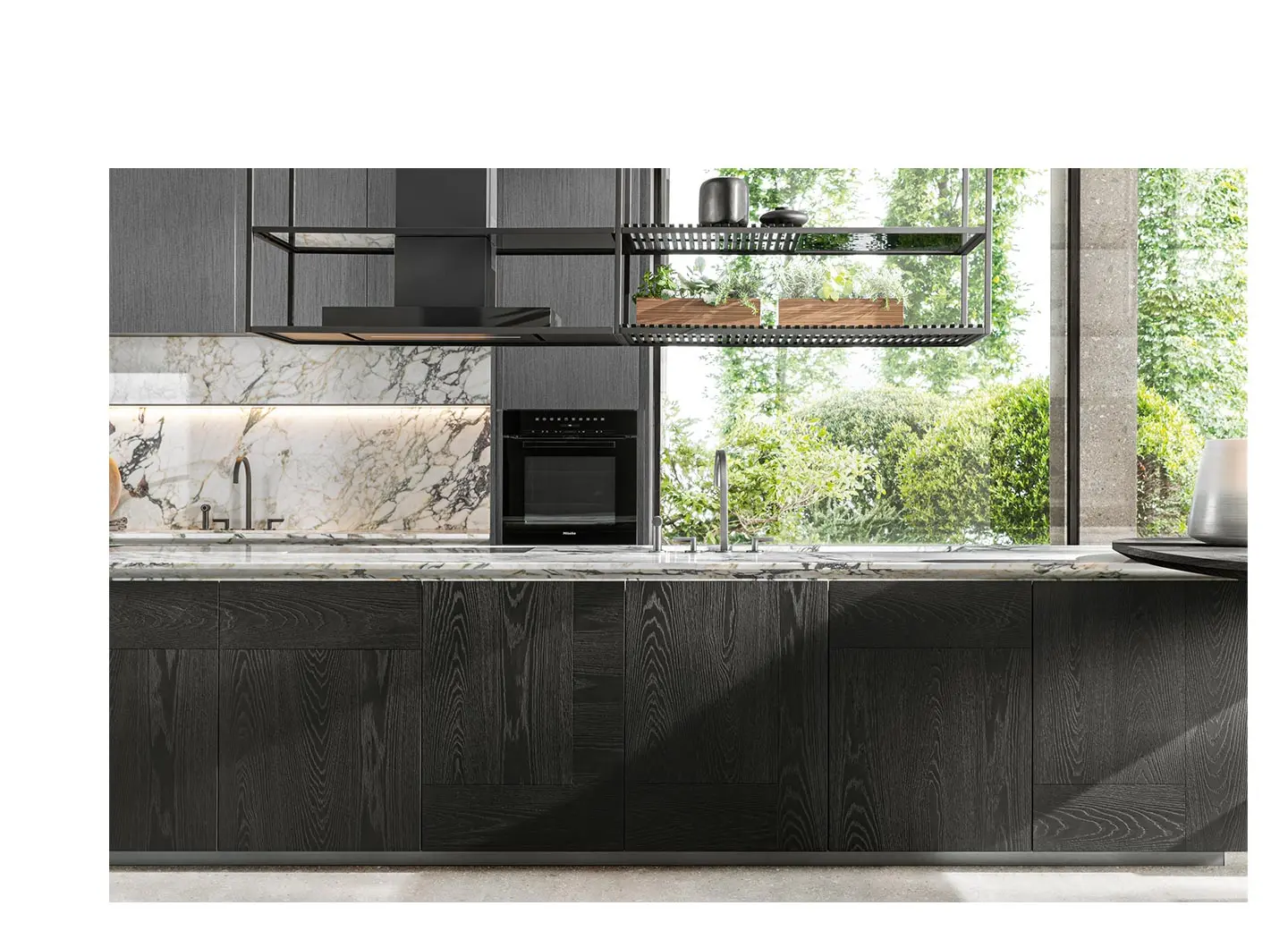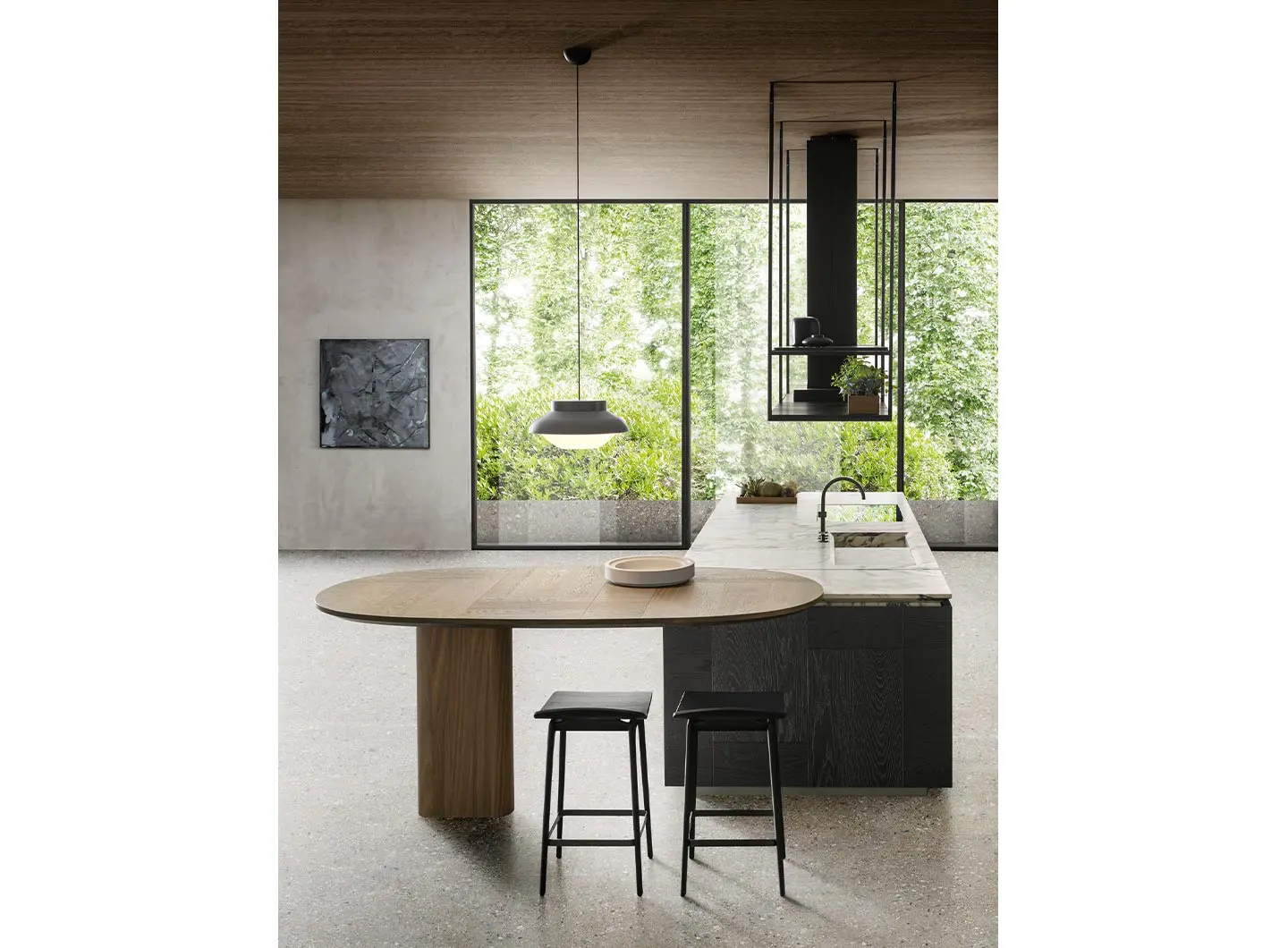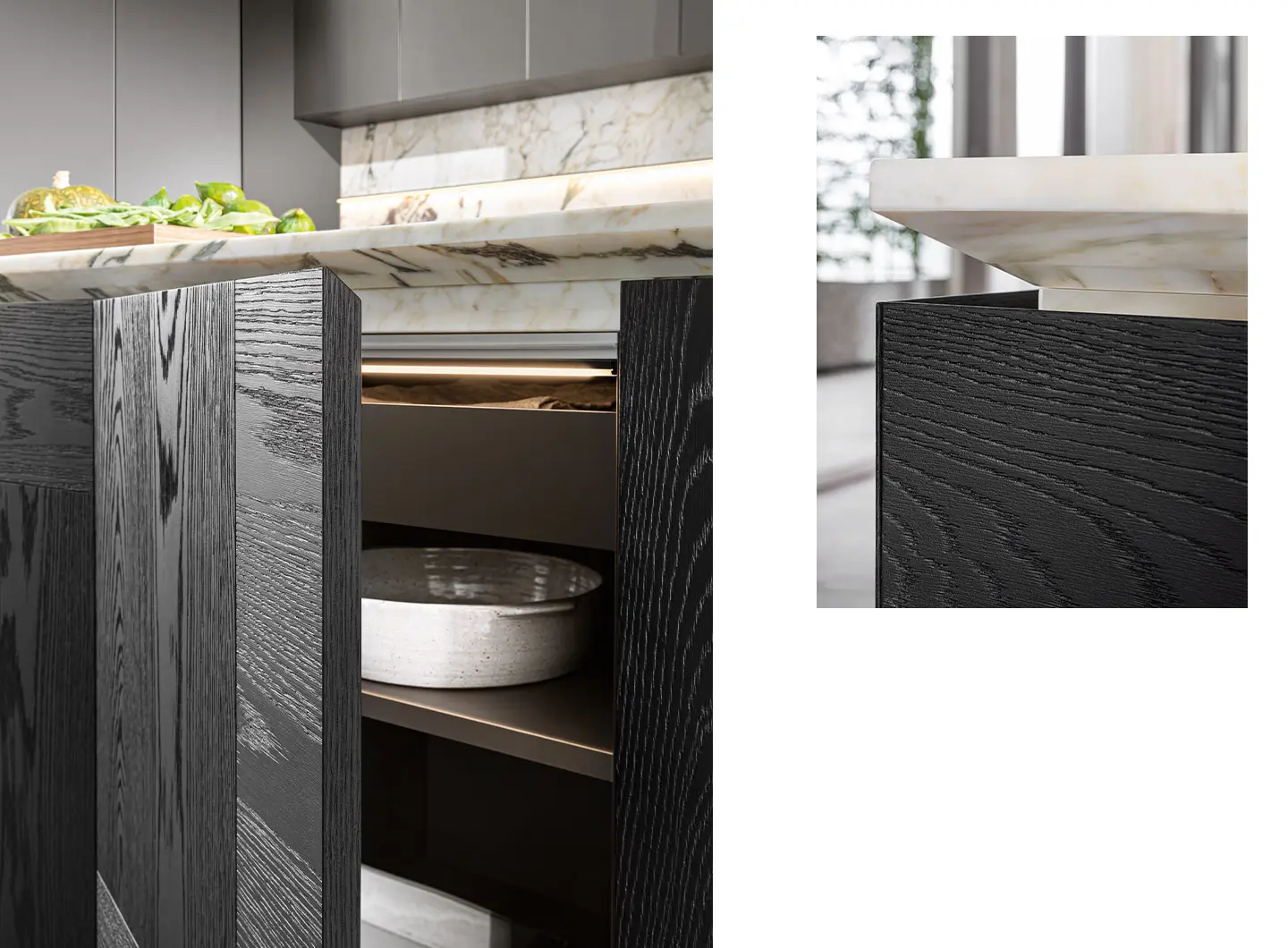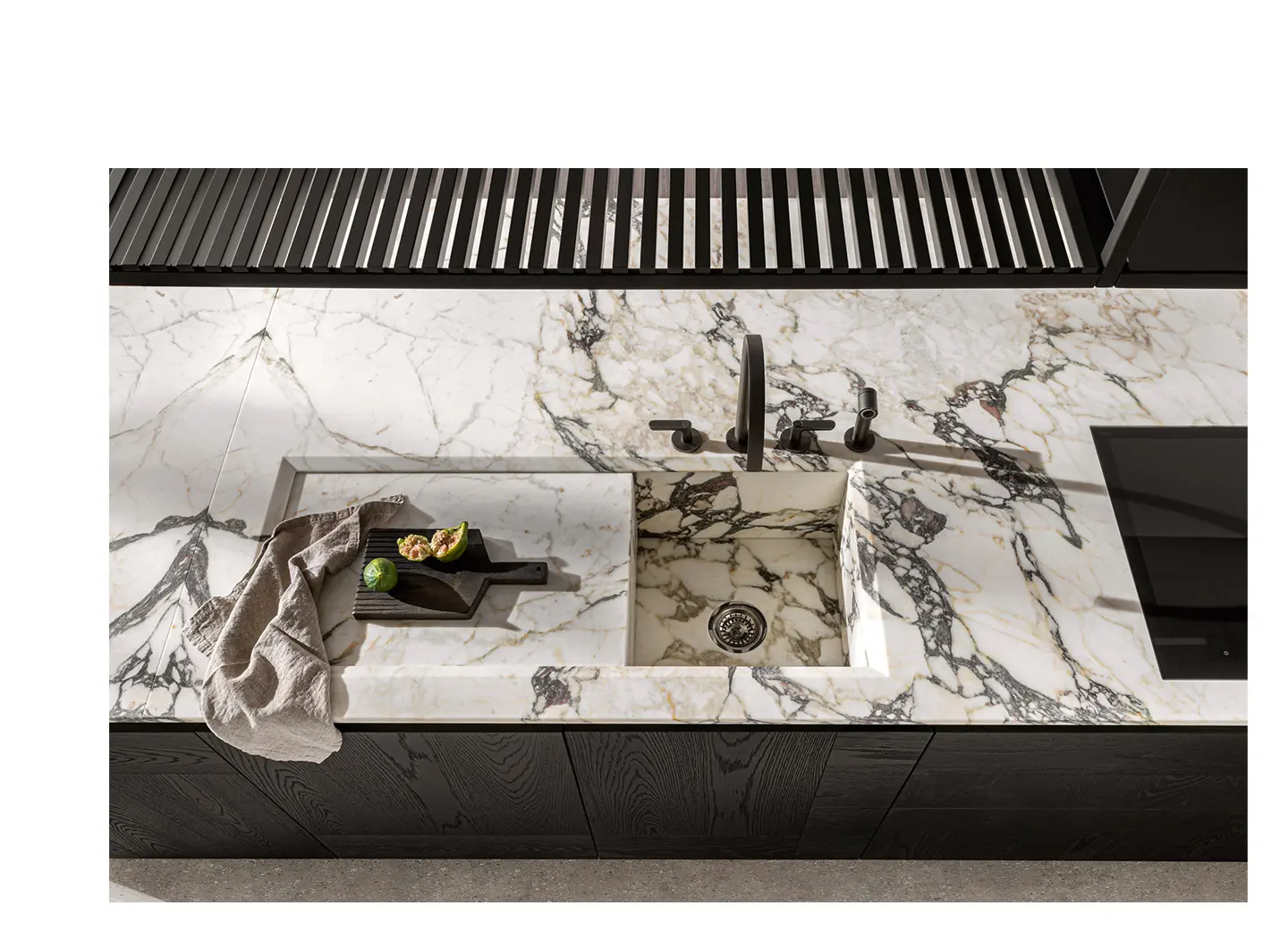 "A project that plays with proportions, thicknesses and a mix of refined materials".
Vincent Van Duysen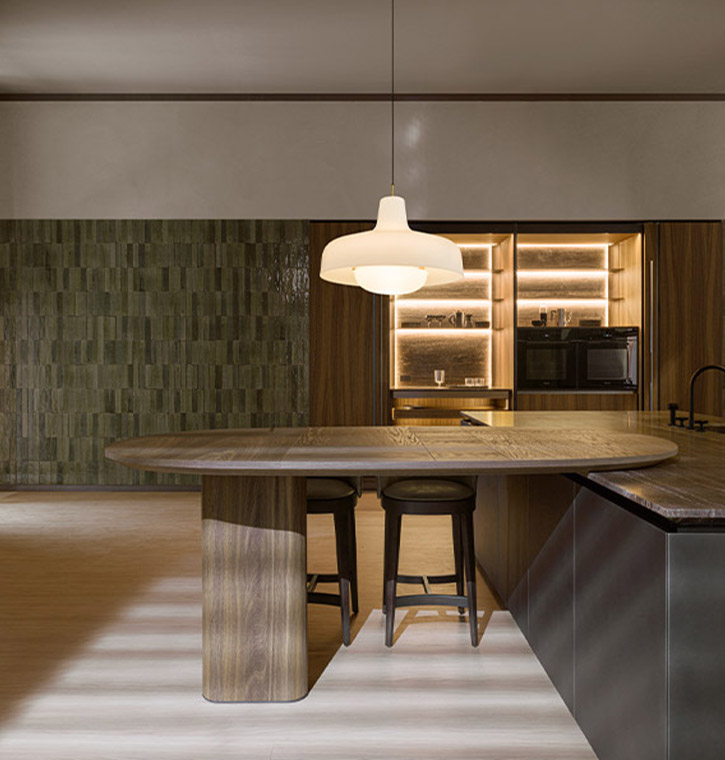 Product description
Intersection is a system that offers an infinite range of linear, corner or island compositions, where surfaces and worktops create interplays of light and shadow.
The worktop has become the generating element of the project, featuring a new 50 mm thick design. Designed as a sculptural detail, it creates a channel below its edge that allows doors and drawers to open without the need for handles. A new material, the natural stone Breccia Capraia, marked by splendid dark coloured streaks makes each top, backrest or shelf a unique piece.
Inlay work on the doors enhances the materiality of essences and ennobles the plasticity of the lacquered surfaces, with a design resembling architecture and dominated by geometric proportion.
The snack element presents essence surfaces characterized by veins that intersect to form a pleasant linear and rational profile.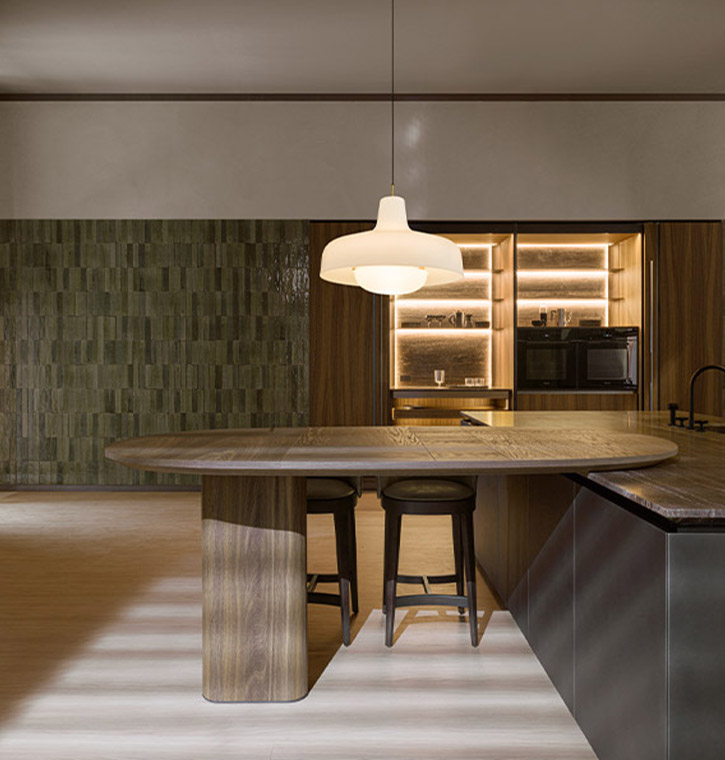 Product name
Intersection
Designer
Vincent Van Duysen
Collection
Dada | Intersection

Official website
dada-kitchens.com

BRAND SELECTION
OUR PRODUCTS