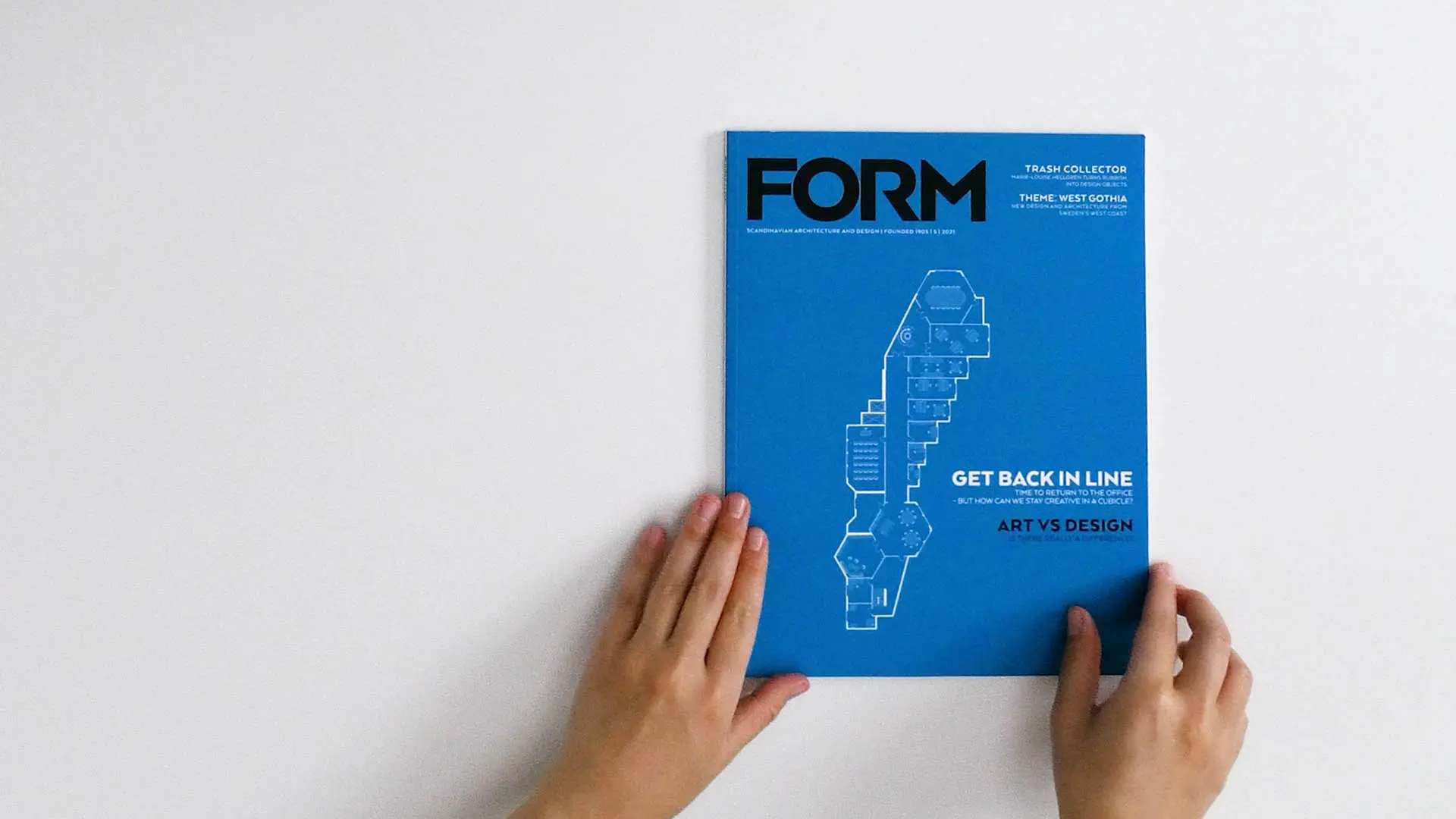 Escaping the office with creativity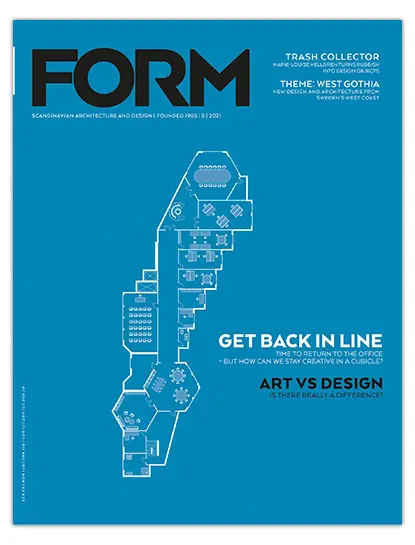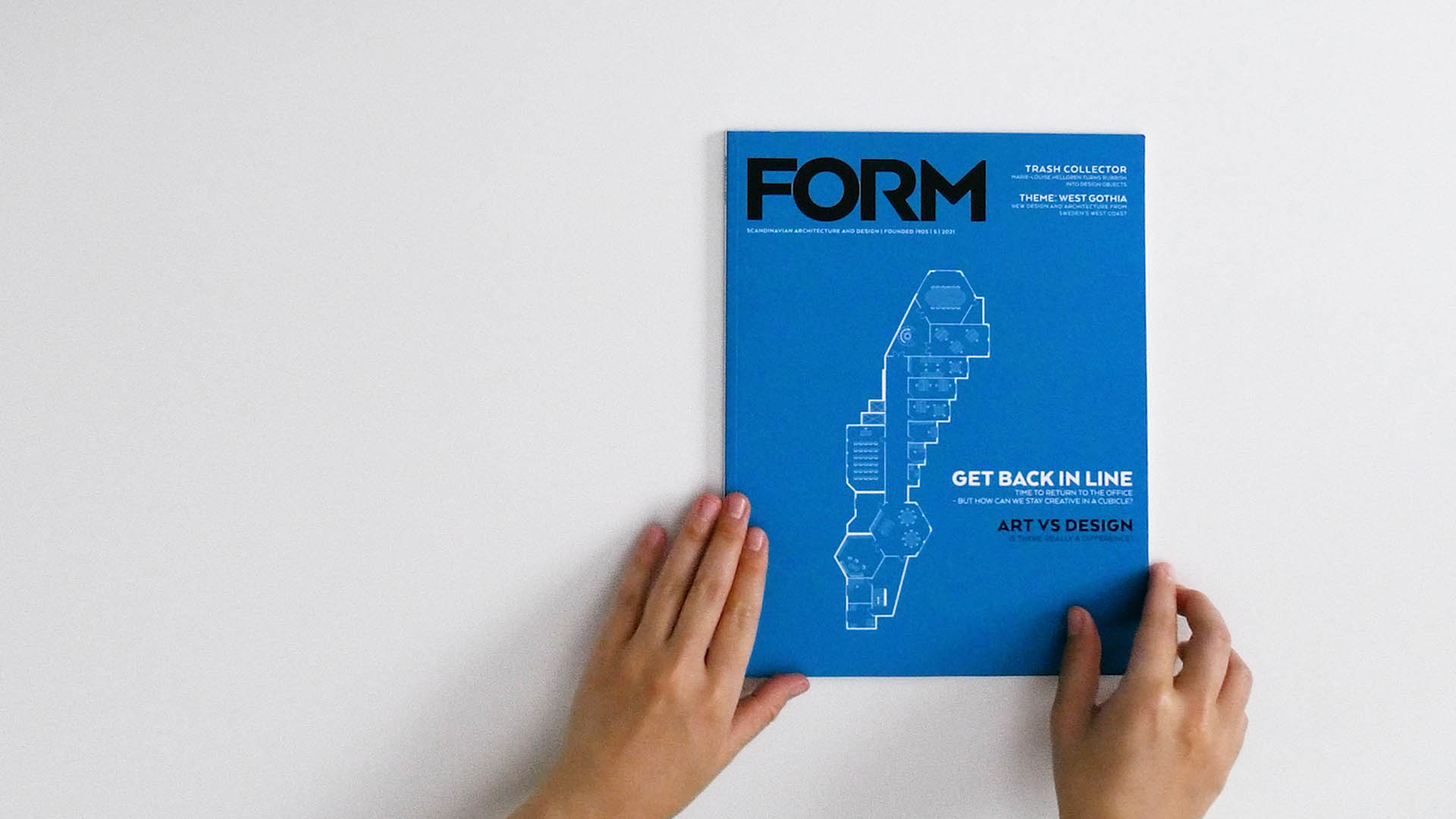 The Swedish magazine Form invites us to reflect on our own space and work method, not just with an analysis of recent research into the subject, but also through a selection of projects and creativity.
In his editorial for Form, Bo Madestrand talks about how our wellbeing is directly linked to the places and ways in which we work. Based on Annie Murphy Paul's book The Extended Mind, he and the illustrator Emma Hanquist examine the latest research into the subject, which shows that both the old modular offices and the modern "activity-based" solutions are counterproductive when it comes to creativity. In order to foster it, we need physical and mental freedom, open spaces and the ability to move around.
New spaces and major urban renewal are about to spring up in the twin cities of Boras and Gothenburg, which also celebrate their 400th anniversaries this year. The former is turning into an open-air gallery of works of every sort and kind by local and international artists, from installations by Janet Echelman to murals by Saadia Hussain. The latter, Gothenburg, is in full post-pandemic recovery, with new restaurants opening, as well as a new extension to the Universeum, European Academic Heritage Network, designed by Gert Wingardh. There are also the Brick Studios, in Masthuggskajen, as well as the Jubilee Park and a cultural centre in the suburb of Bergsjon.
With the accent on creativity, Form is highlighting the work of Marie-Louise Hellgren, who creates new design pieces from waste that she collects and recycles. Not just a creative approach, but a sustainable one, giving new life to materials that would otherwise have been tossed into mixed waste collections.  
With this issue, the Swedish magazine is urging us to get out of the office, even as a mental concept of the classic term to which we have all been used, featuring projects and protagonists of various disciplines with one thing in common – the ability to inspire.
Credits
Video: Michele Foti
Original Text: Bo Madestrand
Photo: Courtesy of FORM
Magazine: FORM
Published by: Mandelgren Magazine AB