Creative Tinkering, creating for wellbeing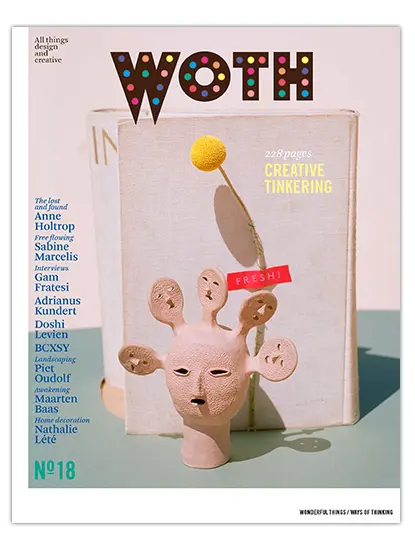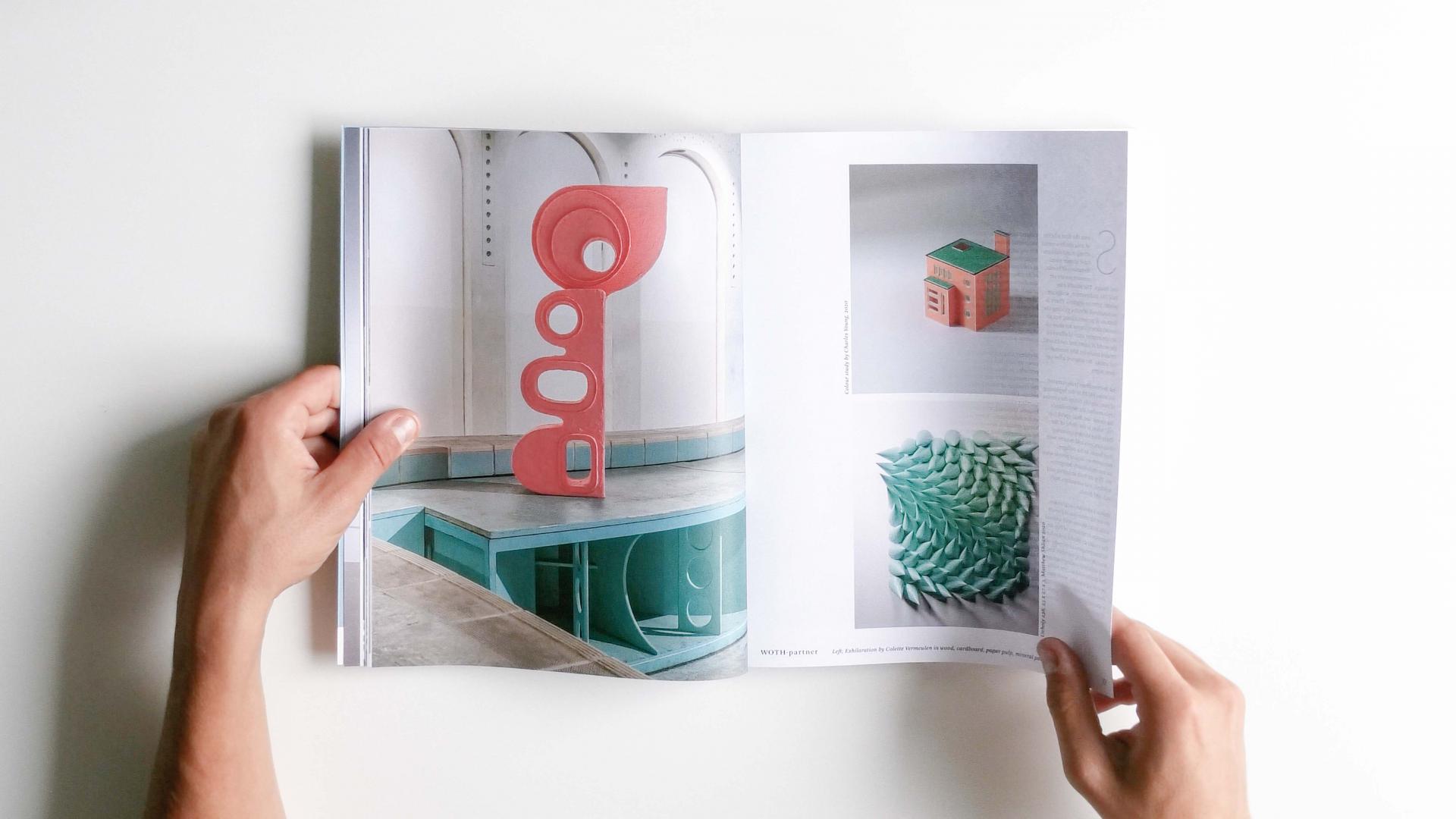 Issue 18 of Dutch magazine WOTH is dedicated to Creative Tinkering, the desire to make, build and create to cope with pain or distress. Through concrete examples, interviews and inspirational case studies, the magazine addresses the topic from a 360-degree perspective.
In WOTH's editorial, Mary Hessing recalls how, following the loss of her mother twenty years ago, she set about making something in remembrance, a large Venetian glass mosaic, which helped her deal with the pain of her loss. Francoise Jeffrey, who features in this issue of the magazine, also began creating her ceramics following the loss of her mother. The term creative tinkering refers to how people create and experiment with materials such as clay and fabric to deal with pain and upset. Generally speaking, the phenomenon increased during lockdown, opening up a debate on the very term design. Despite the words "craftsmanship" and "handmade" being bandied about so often, design still follows a Western perspective, and lacks inclusivity towards what happens elsewhere in the world. Issue 18 of WOTH explores these themes through interviews with, among others, GamFratesi and Maarten Baas, a focus on materials, from ceramics and the CorUnum contest to textiles and paper, including designs for rugs, contemporary tapestries and a collaboration between Van Kesteren and Hermès. The magazine delves into nature, with painter Nathalie Lété, garden designer Piet Oudolf, and of course art and architecture, with The Lost and Found by Dutch artist Anne Holtrop, and Free Flowing, a work at the Het Nieuwe Instituut library commissioned from Sabine Marcelis in 2019.
Credits
Video: Michele Foti
Original text: Mary Hessing
Photo: courtesy WOTH
Magazine: WOTH
Publisher: WOTH Studio