Workplace 3.0: all the latest news
Add to bookmarks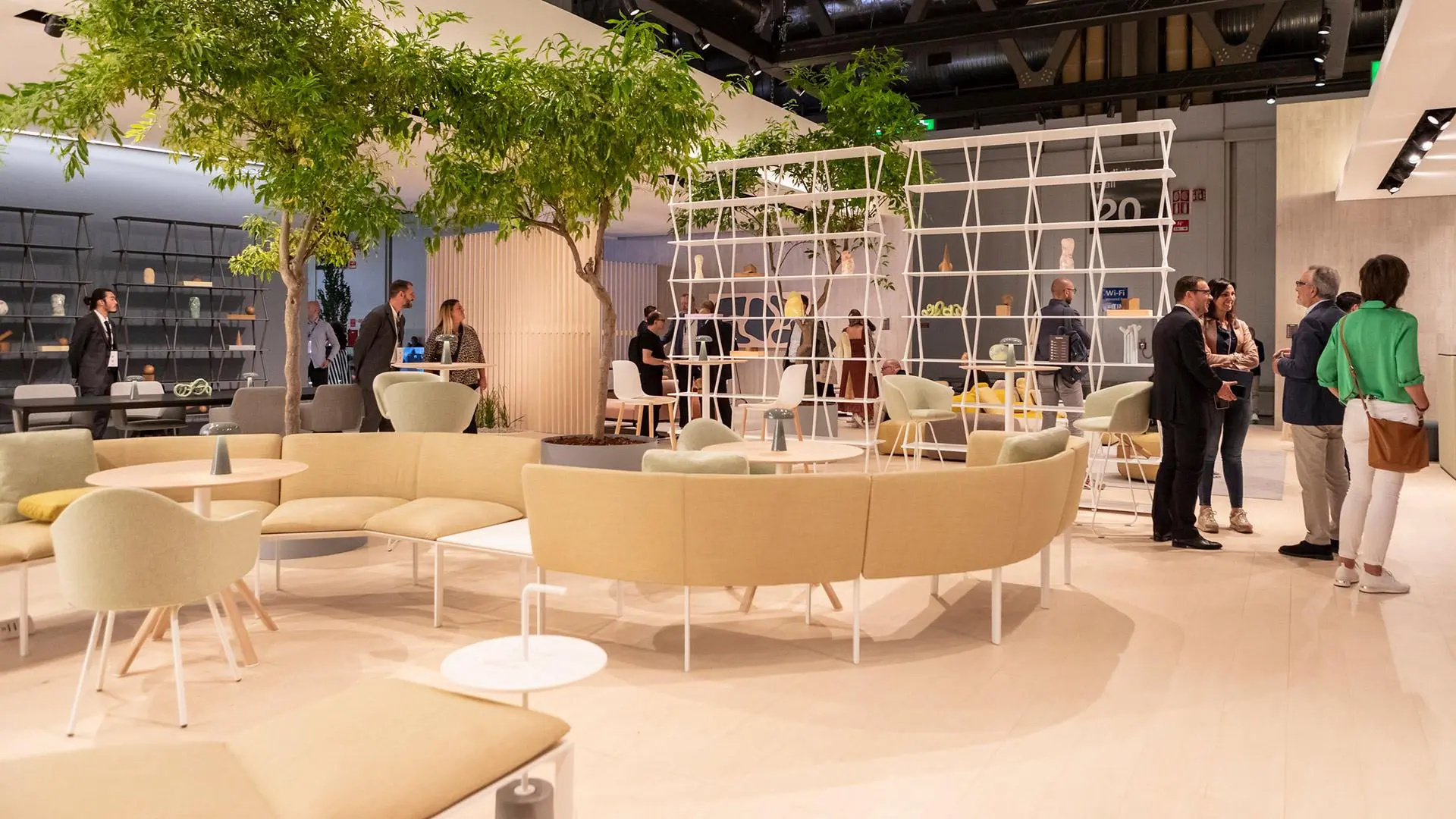 Fluid spaces, natural light, colour psychology and modularity are the keywords for the new "working landscapes"
Smart working but that's not all. Also at Workplace 3.0, at Salone del Mobile.Milano 2022, it's clear that working together has demonstrated its indisputable raison d'être from a social point of view. The winning form is hybrid, with the office as almost a continuation of the domestic environment, a meeting, relational and listening place. Furthermore, as we well know: when people are feeling good, in harmony with themselves and with others, they work more serenely and are more productive.
These principles that have informed the products presented by the companies specialising in office furnishing at Workplace 3.0, which have come up with modular elements with lightweight structures, that are easily transportable and which make the most, where possible, of natural light. This explains why any dividing panels are of average height, in order to be able to assure privacy while avoiding isolation. Bookcases also become "non-separating separators," sometimes produced in tubular metal.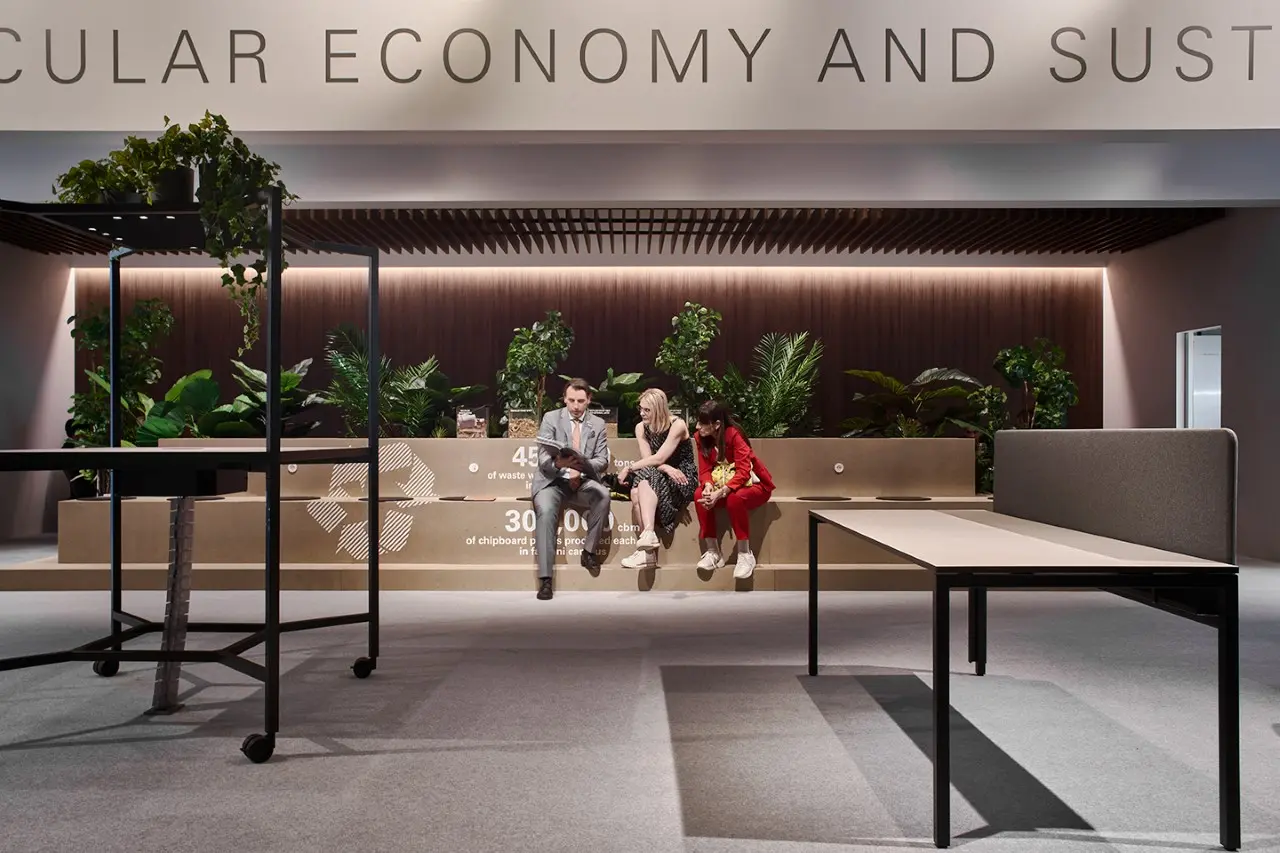 Colour assumes huge importance, given the increasing number of psychological studies that have demonstrated the close connection between colour and job wellness: coverings are in relaxing, pastel shades, generating harmony between the various furnishing pieces.
Obviously, ergonomic shapes are crosscutting, promoting virtuous static positions, along with sustainable product disposal and production: the circular economy has made inroads into the workspace in an industrial sense but also, theoretically, in terms of workers' wellbeing.
Acoustic Room by Fantoni creates an acoustically protected oasis inside an open plan office or shared environment, a box within a box of various sizes, customisable, made from 4akustik sound absorbing panels, with ceiling-mounted air recycling and internal lighting system.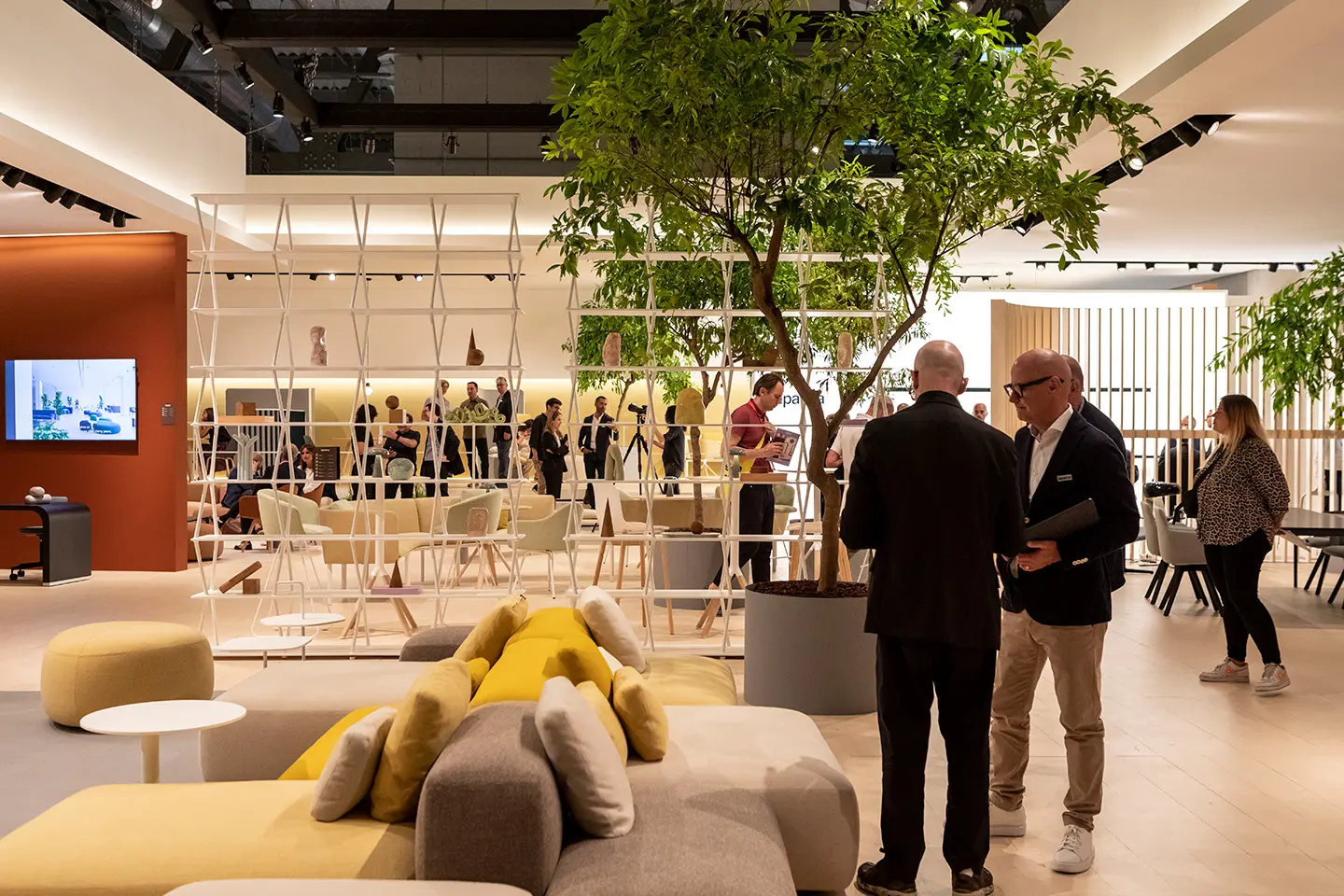 Flexible furnishings for fluid spaces, soft, relaxing colours, elements that give rhythm to the volumes while maintaining open and hybrid spaces. The Jazz bookcase by Giuseppe Bavuso is one of the latest concepts from Lapalma that respects these values.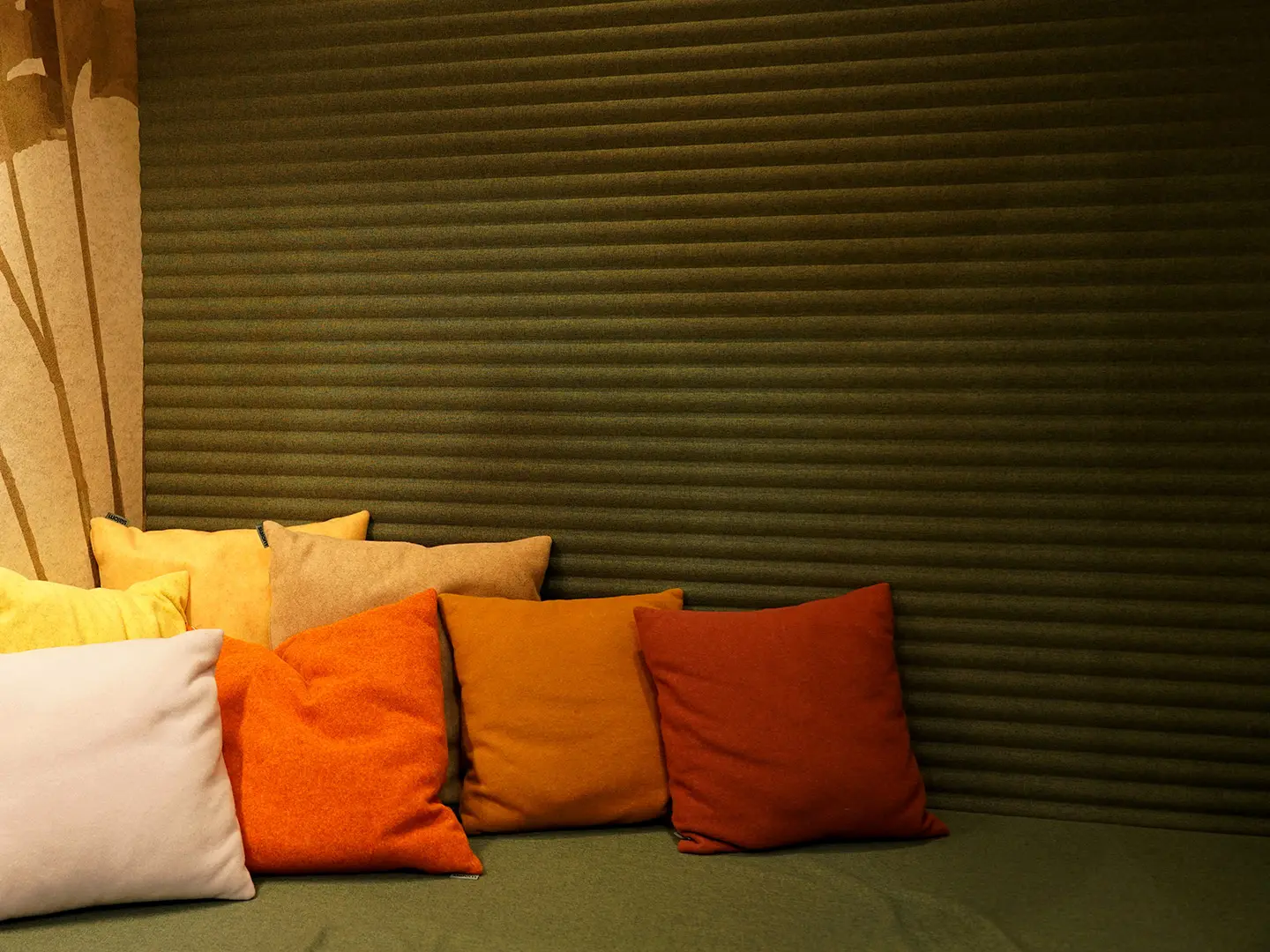 Specialising in sound absorbing systems, Slalom is reiterating its mission: attention to the changes of use and conception of spaces, in order to come up with effective responses to contemporary demands. All with productive and inspirational sustainability in mind – its Daphne leaf-shaped panels have become iconic.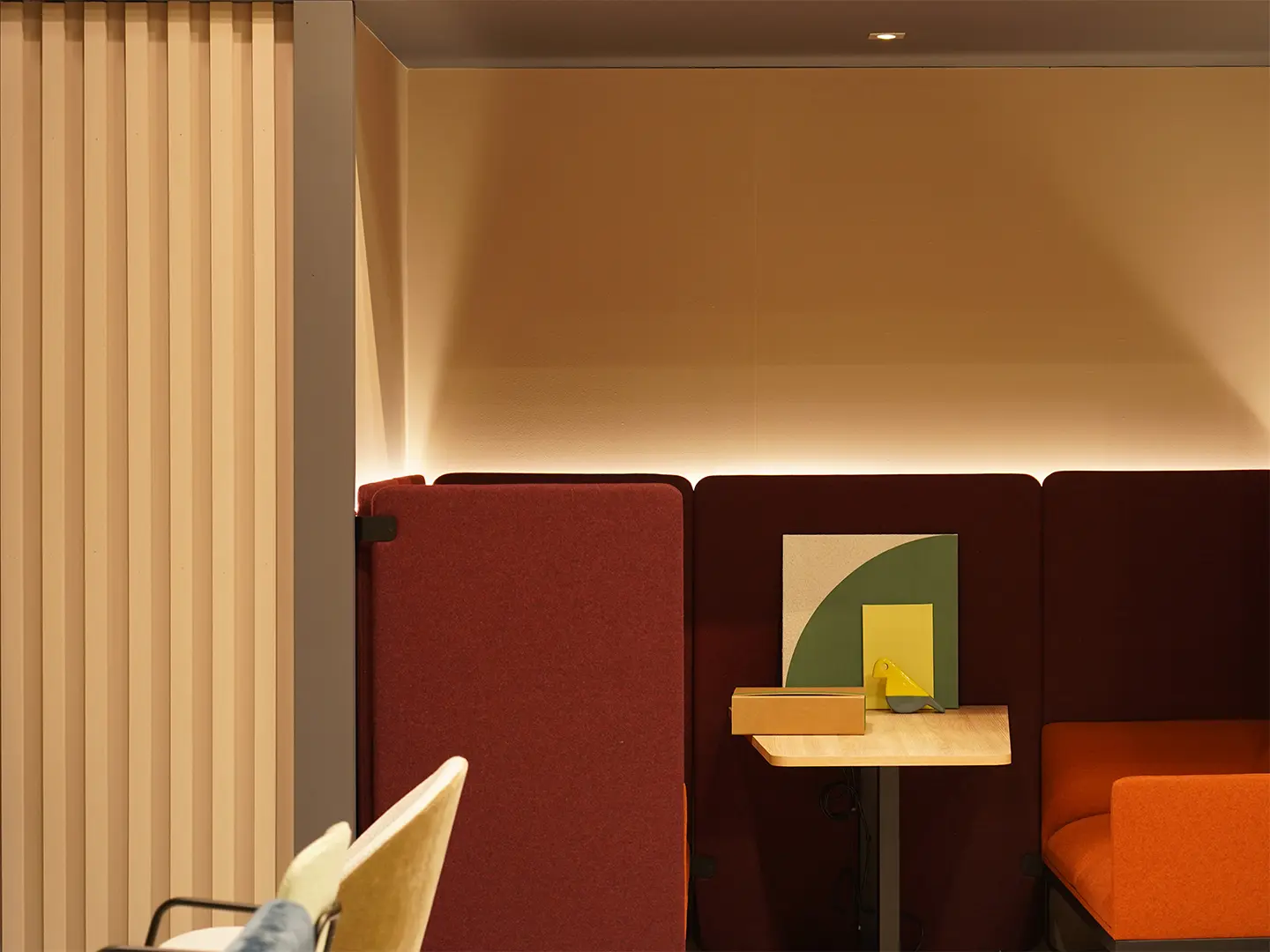 The Parterre chair collection designed by Cristina Celestino is Quinti's latest venture, a homage to Italian-style gardens – modules of different heights slot together in a rhythmic, ceaseless repetition reminiscent of the varied world of late Renaissance topiary sculptures.