Maria Porro in conversation with Yoko Choy
Add to bookmarks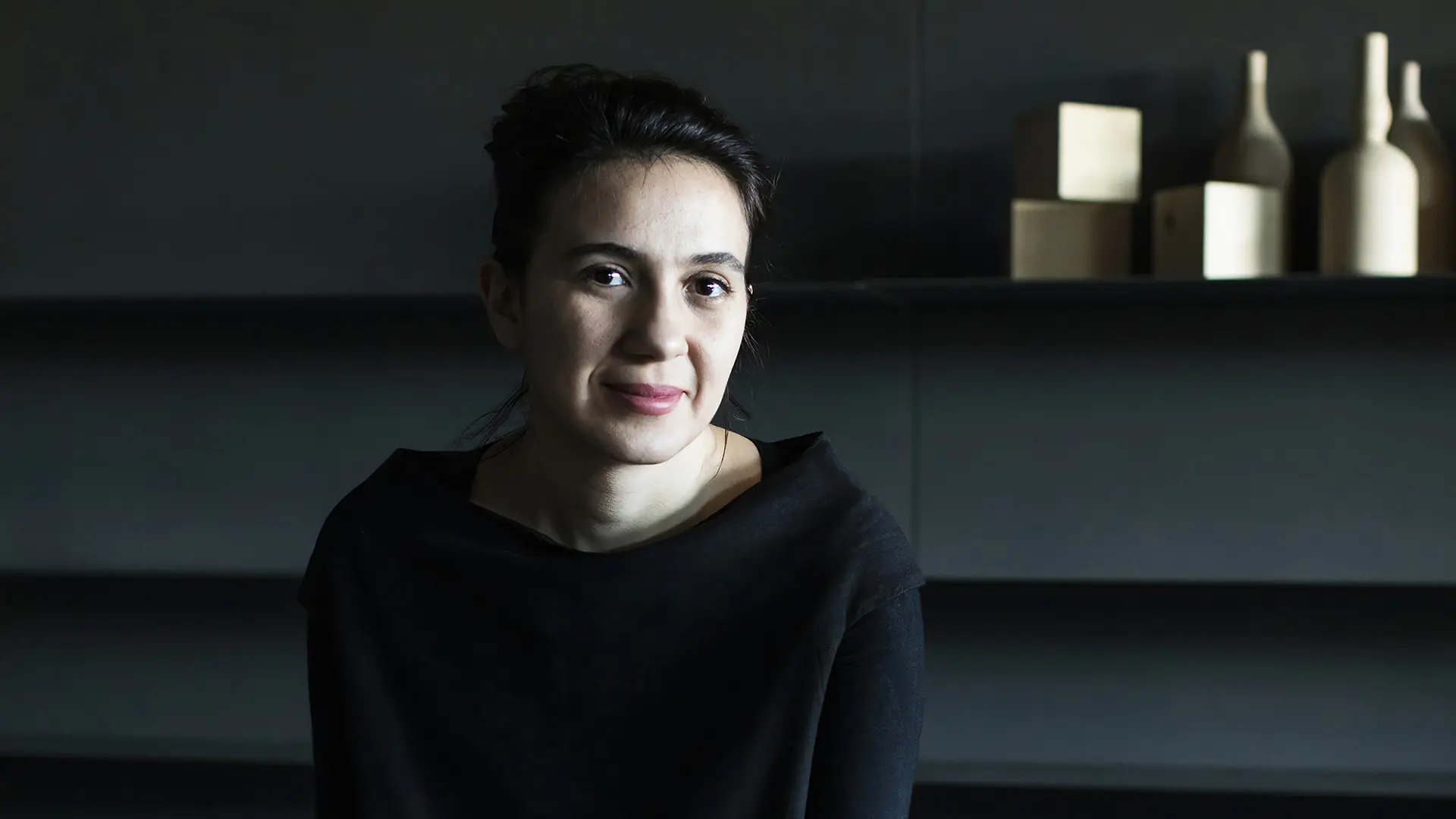 Maria Porro, the president of Assarredo, speaks with Yoko Choy, editor of Wallpaper* China magazine, about the new digital platform of Salone del Mobile.Milano and the upcoming "supersalone". Porro explains what she can bring to the industry and how diversity and inclusivity in design can lead us to a better future.
How are you involved in the launch of the Salone digital platform and the upcoming event in September?
The brands that are presented at Salone del Mobile are a main part of the success of the fair. As the president of Assarredo – the national Association of industries producing furniture, upholstered furniture, kitchens, bedding systems and furnishing accessories –, I'm the one who communicates the expectations of the brands, and the industry, to Salone. And for the new digital platform, one of the very smart things that Salone has done is to work together with the industry to define the guidelines for the platform. This very open-minded approach is very interesting.
What is the industry's expectation of the platform; what is the value of the platform to the brands?
Salone is a physical fair that lasts for a week. The idea is to expand and extend what happened in Salone to all 365 days of the year, to be able to connect people in the same way Salone does. So, Salone digital platform is the place for the community to meet throughout the year. For the brands, it is a way to tell the stories digitally, so it is not only a platform but more of a new media.
Creating these virtual meeting places in times like these has been a challenge not only for the creative industry, but for everyone.
That's true. In the past year we have been forced to meet digitally. We have learned how to behave in front of a monitor and that is something good. Also, design is international and the fact that you can continuously talk and exchange ideas, despite the distance, is making the design community more connected.
It's also a struggle to find a balance between virtual and the physical world because with design and furniture, you need to see it, touch it. Otherwise, it's difficult to establish a relationship with it.
It's true because furniture also means space. The physical contact with the objects is still very important and still something that cannot be replaced, and quality is something that you need to experience in person to understand. But when you have created the physical piece, you then have the possibility to continue communicating digitally, to go deeper in the story of the brand or a product became essential. So, the right mix, the "phygital" approach is very important. Salone is a very solid foundation – if we want to make an architectural metaphor – and on top of that we can build this new connection with the world through this digital platform.
We're eager to see what will happen in Salone and in Milan this September, after this long hiatus. You said that designing furniture is designing space. Do you think the relationship between people and private and communal spaces has changed?
For sure it has changed. The house is becoming more and more important; we are looking at our spaces with new eyes. I can see that people are investing more and looking for the "right" furniture with the "right" quality for their surroundings. Now, furniture has a very important role in redefining public spaces. People wish to find the same atmosphere, the same trust that they have at home. It is crucial to let people be free again to stay together in public spaces like airports, restaurants, hotels, squares, and offices. As designers and manufacturers, I think we have a very important role in making the changes in the right way. It's not just building glass walls between people; that is the wrong approach. We must find new paths and that is our responsibility.
Are the companies and brands responding fast enough to this new reality?
I think they have reacted speedily. I think that the design industry has been very courageous in the past year. I've seen a lot of brands – not only Italian – that are making a lot of effort in finding the right way to communicate. Also, the right way to change themselves into a more sustainable direction – which is one of the big changes in our industry – and they are really listening to what the market and people are asking for. We're going faster in the digital revolution too. We are redesigning our houses, our way of living together and we are redesigning our production process and how we communicate. It's good to have this challenge and responsibility on our shoulders.
You've said before that "creating a system is fundamental". What kind of system do you mean in this context?
Think about the production chain, the idea that everything is connected. If we talk about sustainability, you cannot be sustainable in the last part of the production, you must start from the beginning – from which tree you cut, the reason why you use wood instead of metal, etc. In this sense, we are a system, we are a chain, and we are all connected. If we want to achieve improvements, we must work together from the beginning to the end; from the way something is designed to the way the raw materials are extracted, energy consumption, etc. And we understand that everybody depends on each other in this system. Although Assarredo is an Italian Association, there is the same set-up in Europe called EFIC-European Furniture Industries Confederation. There are entrepreneurs and intrapreneurs, who are rediscovering the importance of staying united. Of course, we are competitors in the market – good competition is part of the progress, you always want to have new ideas, and be ahead – but at the same time, staying together on the crucial issues and making common policy, not only in Italy but in the rest of the world and being committed to the same values.
Is this something that you could achieve with your position as the president of Assarredo? And would you say it is difficult to change the system in an industry that is already mature?
This is something I've always tried to do in my life. I believe in teamwork – on certain issues you must have teamwork – but on others, you need to work alone. So, for sure, in Assarredo I'm enhancing this approach. And if you want to survive, you need to change. You should always remember your roots, know your strengths and stay connected with your local community, but at the same time you really need to look over the horizon. I see that a lot of Intrapreneurs, not only the new generation but also the more established ones, are feeling that it's the right moment to change. Then of course, the pandemic is forcing us, too.
FederlegnoArredo, the Italian Confindustria federation of which Assarredo is part, represents 73,000 companies and a workforce of more than 300,000 in the Italian wood and furniture industry. Some 40% of its €42.5 billion-plus turnover (2019 data) is destined for export; as an ambassador for Made in Italy, the association promotes Italian creativity around the world.
Made in Italy is a creative industry, but also a manufacturing industry. There is a very strong connection between the creative process and the production process; great architects and designers meet with the craftsmen. This is the strength of Italian design that also attracts designers from all around the world because here they are able to learn and to experiment with the manual skills and the latest industrial technologies.
You mentioned that the main focuses in your work are sustainability, collaboration, and teamwork. Are areas such as innovation, diversity, inclusivity, and equality also your concern?
At Assarredo, and also in Porro, we are working a lot on sustainability. But diversity, inclusivity, equality, and innovation are also very important ingredients for a more viable and enduring industry. Design is international and it's the story of different cultures mixing – traditional Chinese chairs have been the inspiration for a lot of Nordic design; American wooden pieces have inspired minimal Italian aesthetics; and African and Asian weaving techniques are inspiring the outdoor collections of the most important European brands. I think that designers have always been looking at different cultures and different ways of living and we are an international community. This already means being inclusive and looking at diversity as a value. Design is about the way you live, the way you sit around the table, the way you share the food. And for this reason, creatives need to be inclusive.
This is why people are so inspired when they gather in Milan to see different ideas, talk to different people and experience different cultures.
That's so true. For us that is the hardest week of the year, but it's beautiful. Salone is not only for the big brands or the big architects, but for everybody. It creates an open and fluid international community that is magical.
The official press statement of "supersalone" said that the special edition "promises to reaffirm the centrality of Milan and the Salone del Mobile.Milano on the international design, cultural and innovation scene." Why do you need to "reaffirm" this?

That's a very good point [laughs]. I think because it was cancelled last year, we just wanted to say again, "Here we are". We want to reaffirm that everything is still going on and we look forward to having this week again together after such a long time. "supersalone" will be a special edition in a different format. It's important not to miss another year as April 2022 will be the fair's 60th anniversary, so it's a preparation for the big celebration. We're not expecting the city to be crowded as before. But it is not about quantity. Let's talk about the quality of being there together and seeing what the creative design industry has done in the past 18 months. Share the expectations for our new future and the new normality.
In a world that is getting more decentralised and puts a greater value on diversity, what is the role of a leader in this industry and the place of Salone?
I don't really like the word "leader". I think about it as a chemical reaction, when you mix ingredients and then you need a catalyst, to make it work. I feel more like I am, Milan is, Salone is that catalyst. I believe that we are really a community of different voices and Salone is like the conductor of an orchestra, making wonderful music out of all kinds of instruments with a simple, elegant gesture.
I've been reading about your new position as the president of Assarredo; the fact that you're a young, female professional has made you a symbol of much-needed positive changes in the industry. What's your take on this?
I am not alone, and that's the good news. I don't think the industry needs a symbol. There are a lot of talented women – designers, architects, journalists. We just have to have a new point of view or turn the camera a little bit and to show this diversity. I grew up in this field; my family has been participating in Salone since the beginning (the first edition was in 1961). I think the design community always has a role, and now we are really discovering our duties in this very important moment of change. To be part of this for me is a big honour.