Jan Kath rugs: modern design and traditional methods
Add to bookmarks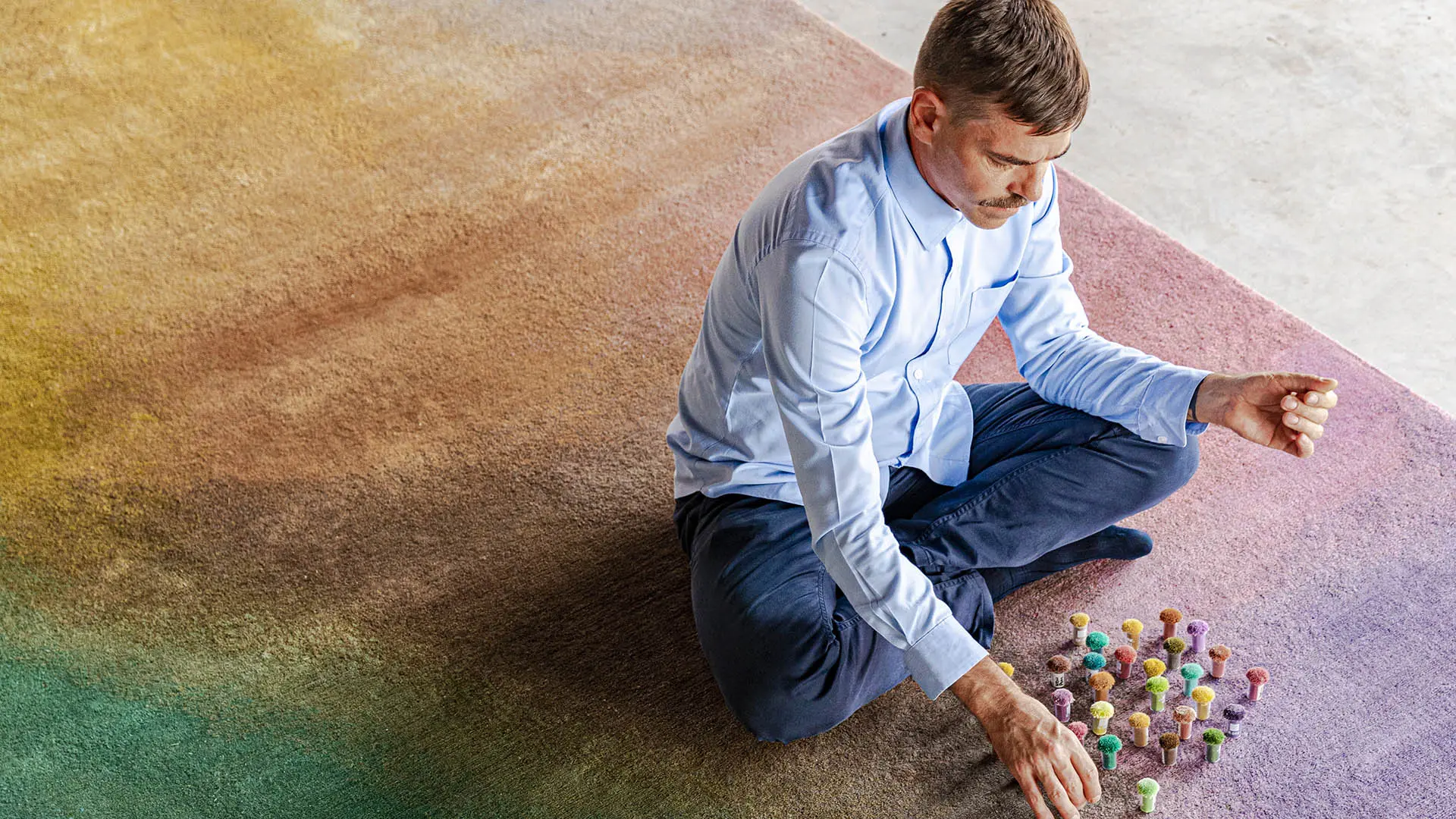 From techno music to handmade rugs: the German designer Jan Kath's passion stems from far away and now sees him travelling the world, visiting fairs and showrooms, garnering prizes such as the Red Dot and the Carpet Design Award, his work fuelled by atypical inspirations and exhibited in the world's leading museums
How did the story of a 2,500-strong company with several showrooms from Berlin to Vancouver and celebrating its 25th anniversary in 2022 begin?
I was born into it, as it were. My parents and grandparents dealt in extremely high-quality rugs. They bought them all over the world – in Turkey, Afghanistan, Iran and Nepal , and then sold them to their German clients. As so often happens in these cases, after spending my childhood around rugs, I felt a sort of detachment. I never wanted to follow in my family's footsteps, I was convinced it wasn't my destiny. All I could think of was music, travel and a rucksack on my back.
Not a negligible destiny!
I started travelling to India, going to large concerts, I went to Goa, I went to Nepal. One day I found my money had run out but I had no intention of going home. One day, in the street, I magically came across a friend of my father's who produces rugs in Nepal and Kathmandu. He was complaining about having to travel all the time to check the quality of the rugs, which he found tiresome. "I'll do it," I said. I started off by taking care of quality control for the rugs. After two or three years, I was put in charge of production.  One thing led to another, and from then on, not having enough money to pay for designers, I did it myself.
So you were self-taught, no school or course?
Yes, a self-made designer, but with a deep understanding of craftsman-made rugs passed down from my family. It's true, it's not an art that I learned at university, it was the product of experience.
What do your rugs narrate?
They're part of my history, they have a particular aesthetic. There's Bochum, in Germany, with its industrial architecture. There's Essen with the mines and beautiful old buildings. Then there's the sky above the Himalayas, napkins in New York, and the trips of a lifetime. The Aurora Borealis was the inspiration for the Spectrum Collection, glimpsed unexpectedly from a plane going from Mongolia to Germany. In that particular case, it took two years to hone the techniques, there are lots of shades of soft colours. It might seem easy but it's anything but. I try to explain it by comparing it with photography: an image consists of so many pixels, just as a rug is made of so many knots. Each of them can have different colours, so we have to create an individual wool for each knot. It took us years to perfect this technique, now we need the best weavers in the world.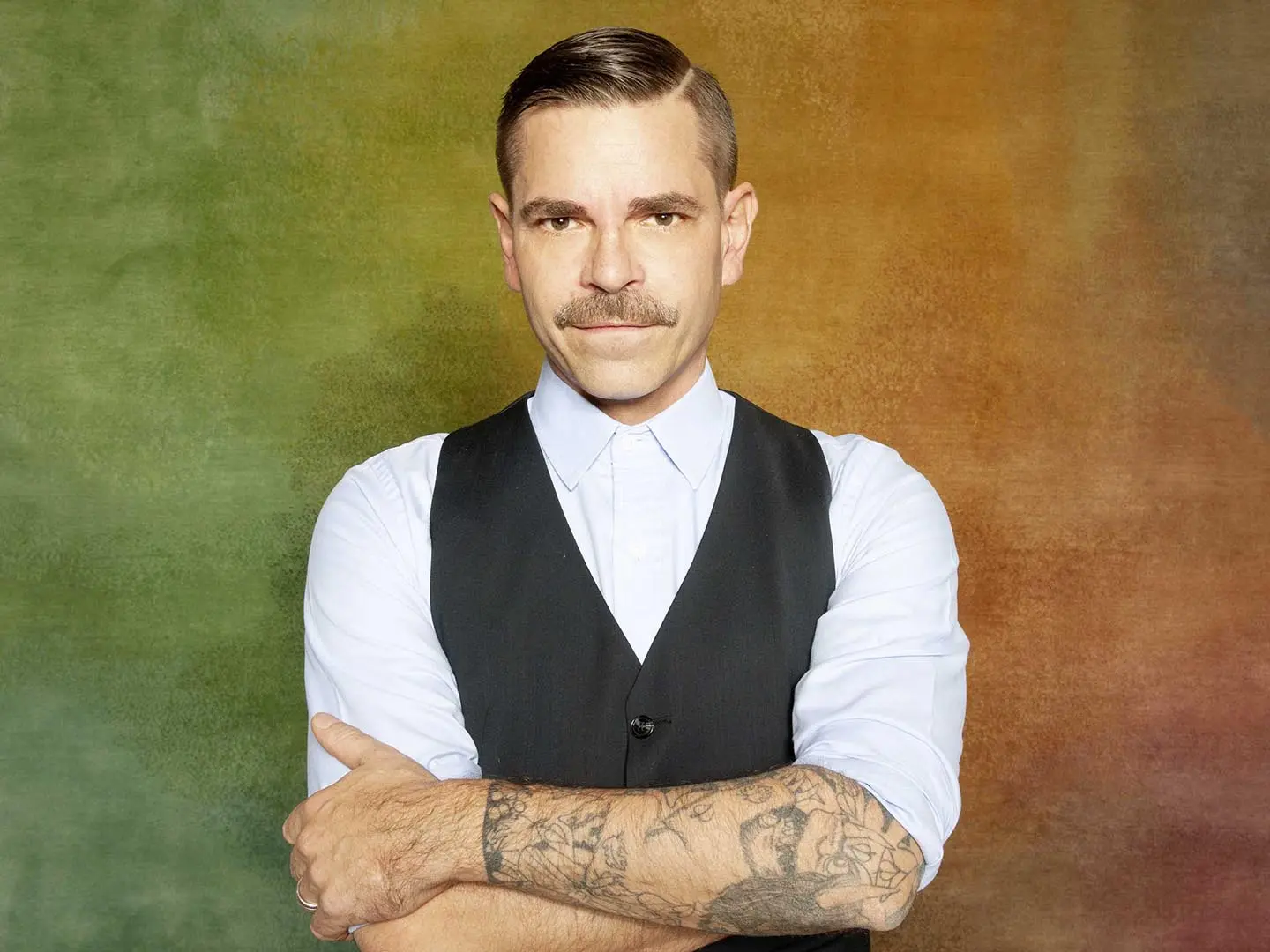 What's in store for next year?
At the moment there are lots of rather challenging designs on the loom, which probably won't be ready until the beginning of next year. There will be new pieces for the Spectrum Collection, a new shade for the Savonnerie Collection and, for the first time, designers and artists will be dreaming up new yarns.
What sort of energy do the Salone del Mobile, Fuorisalone and Milan transmit?
Milan's really special, everyone's involved with fashion and design, they're kind of used to beautiful things. It's wonderful walking around the city, not just during the Salone, but always. It's also incredible to see how people are particularly into style and elegance – the Milanese lifestyle is truly inspiring. There's an osmotic energy during the Salone – seeing friends again, spending time together, it's the one international event everyone aspires to take part in. Paris is another beautiful city to visit, and we've done a number of shows in New York, but Milan is a completely different city. The Milanese have design in their DNA, it shows not just on the inside but also on the outside.
How important is sustainability to you?
The clients who buy our rugs do so because they know how we work; we have to make sure the entire rug production chain is monitored.
The projects are conceived on a computer at the creative centre in Bochum and sent by internet to the workshops in Nepal, Thailand, India, Morocco or Turkey. Jan Kath is intransigent when it comes to producing its modern designs and insists on using old-established production methods. All our dyes are ecologically tested and natural. There's a great respect for the men and women who weave the rugs, for their working rhythms and for the environment.
Pascal said that we spend too much time looking for the meaning of life, when really we should think of life as a tapestry. We are a part of that tapestry, caught up in the tangle of threads without a sense of its knots. But once we get to the other side, after we die, we can make out the pattern.
It's a good metaphor. I think it's interesting to see that, if there's a rug in a room, in the end everyone gravitates there, to the middle, to talk, chat, sit or play. Rugs are always the heart of a room, they alter the temperature and the warmth, subdue the noise. They also hold memories, they're part of the family stories. They're not sofas, they endure and last longer. They're not easy to forget.