The arena showcasing fabrics from The House of Lyria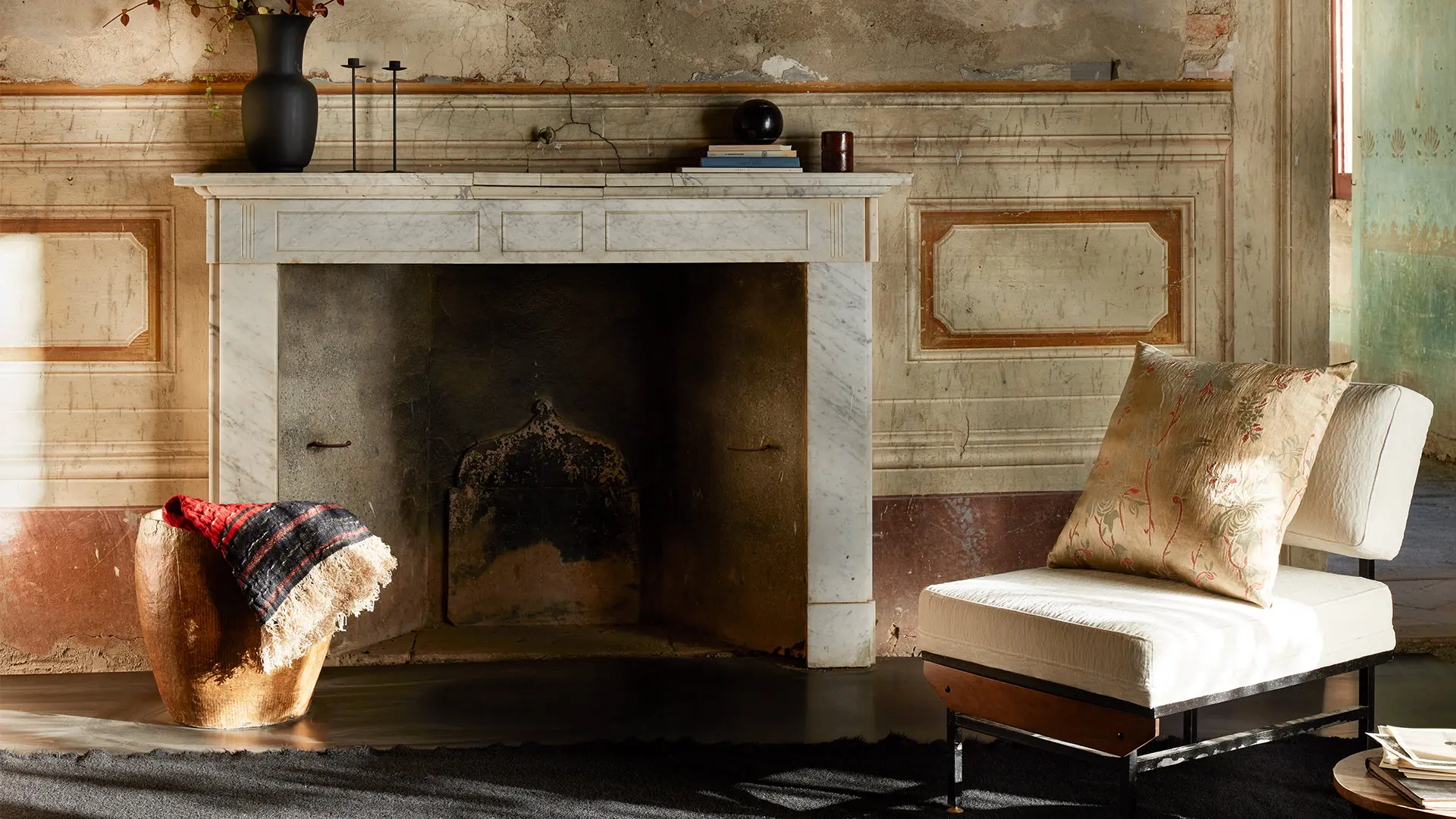 The great Aurore space, designed by Formafantasma, is home to chairs produced with fabrics from the Tuscan company
The impressive Aurore arena, a space conceived by Formafantasma to host the talks and events from 18th to 23rd April, is located in the middle of Euroluce, in Pavilion 13 at the Salone del Mobile.Milano. In line with the revamped concept for the layout for the event – an urbanistic-type plan that eschews the orthogonal checkerboard arrangement of the stands, in favour of an irregular loop-based footprint – Aurore becomes a great plaza, designed to host the Salone public at various times during their visits and at various points in their days.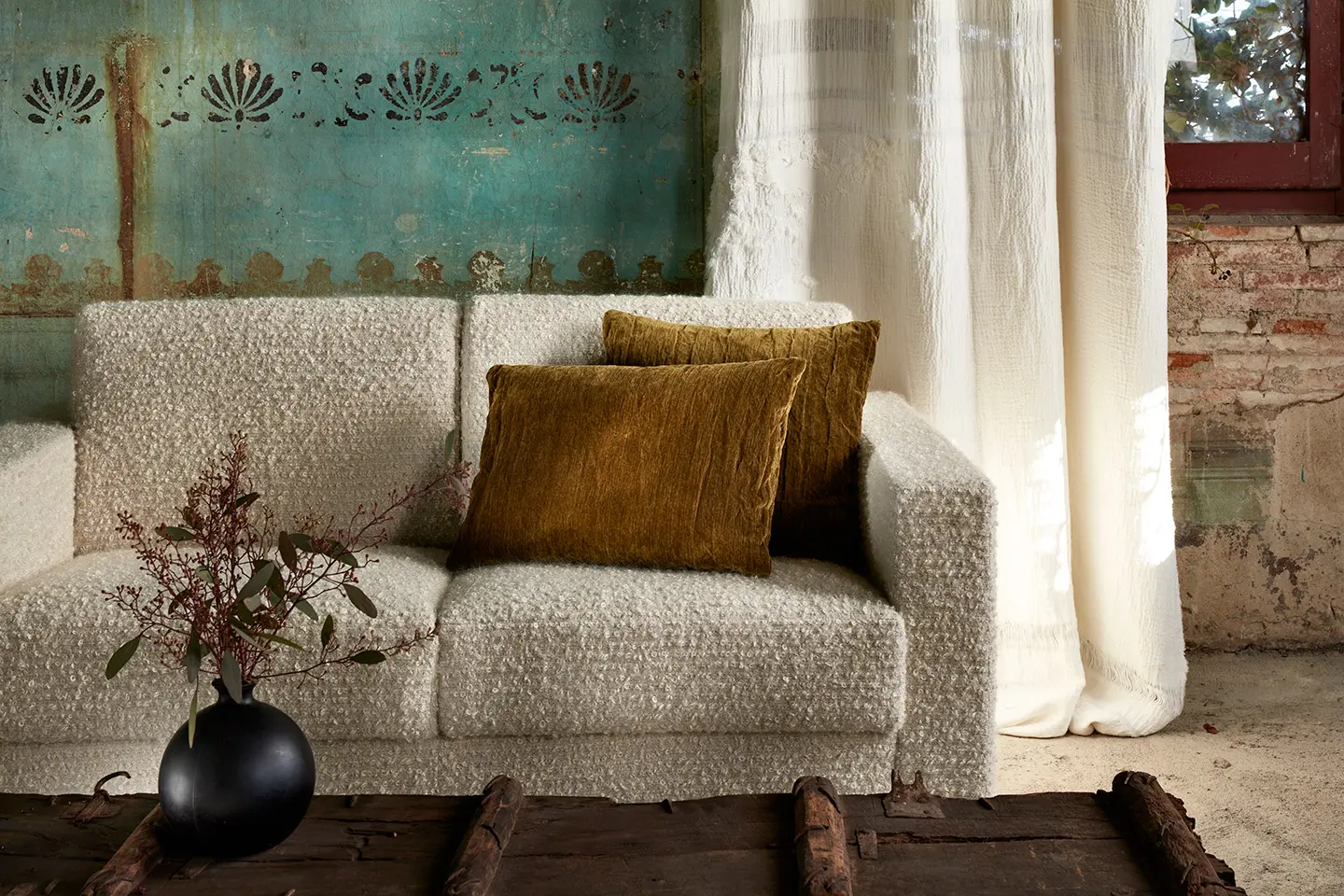 Opportunities for gathering around the guest speakers, opportunities for rest and relaxation during visits, opportunities for dealing with practicalities, such as phone recharging or work meetings: the Aurore chair system is structured around a multitude of multifaceted demands and has been devised to cater to the visitor. The seats are covered with fabrics by The House of Lyria, the leading textile company which, after producing fabrics for major fashion designers, also took on the interior design sector in 2021, producing decorative fabrics, blankets and cushions for private residences, boutique hotels and yachts.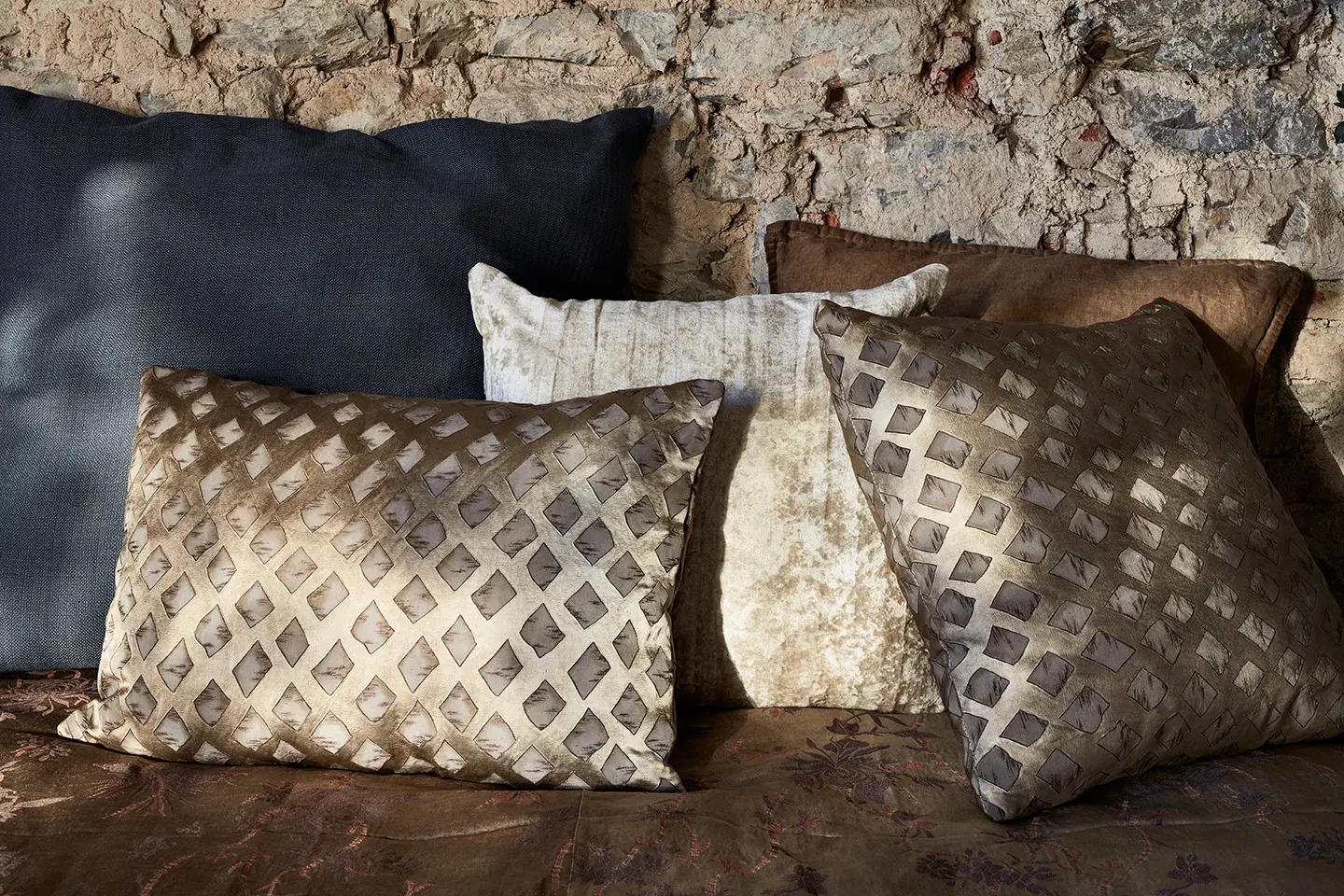 Making its Salone del Mobile.Milano debut, The House of Lyria is presenting its textile collections and has previewed its family of sofas and armchairs, devised to interpret the functionality and wearability of Lyria fabrics. The collections are entirely put together in Prato and are characterised by unique textures and patterns, in prestigious natural fibres such as wool, linen and cotton, their colours obtained from organic pigments such as coffee, tea and ash. These characteristics render the fabrics timeless, whilst also telling a  deep-rooted story.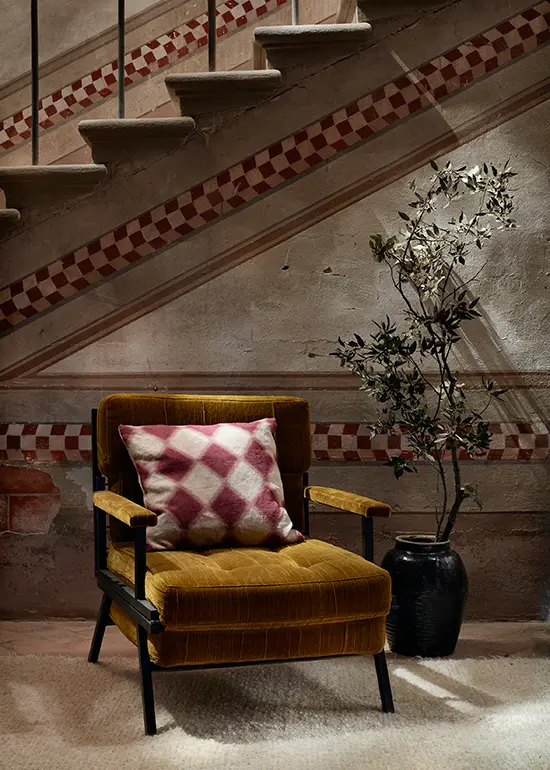 Riccardo Bruni, founder of The House of Lyria and the author of many of its collections, explained that "our partnership with Formafantasma was born of a synergy that developed around a special fabric, a modern ochre-coloured velvet that chimes perfectly with their design settings. Our velvet is an anomalous material, its refractivity lying in the combination of cotton and linen – which is hardly ever used because they are two fibres that bind together poorly and together contrive to make the wear of the material more noticeable than synthetic velvets. But that's its great strength, you should be able to note the passing of time through the material and it's wonderful to be able to understand the story of an object through its fabric."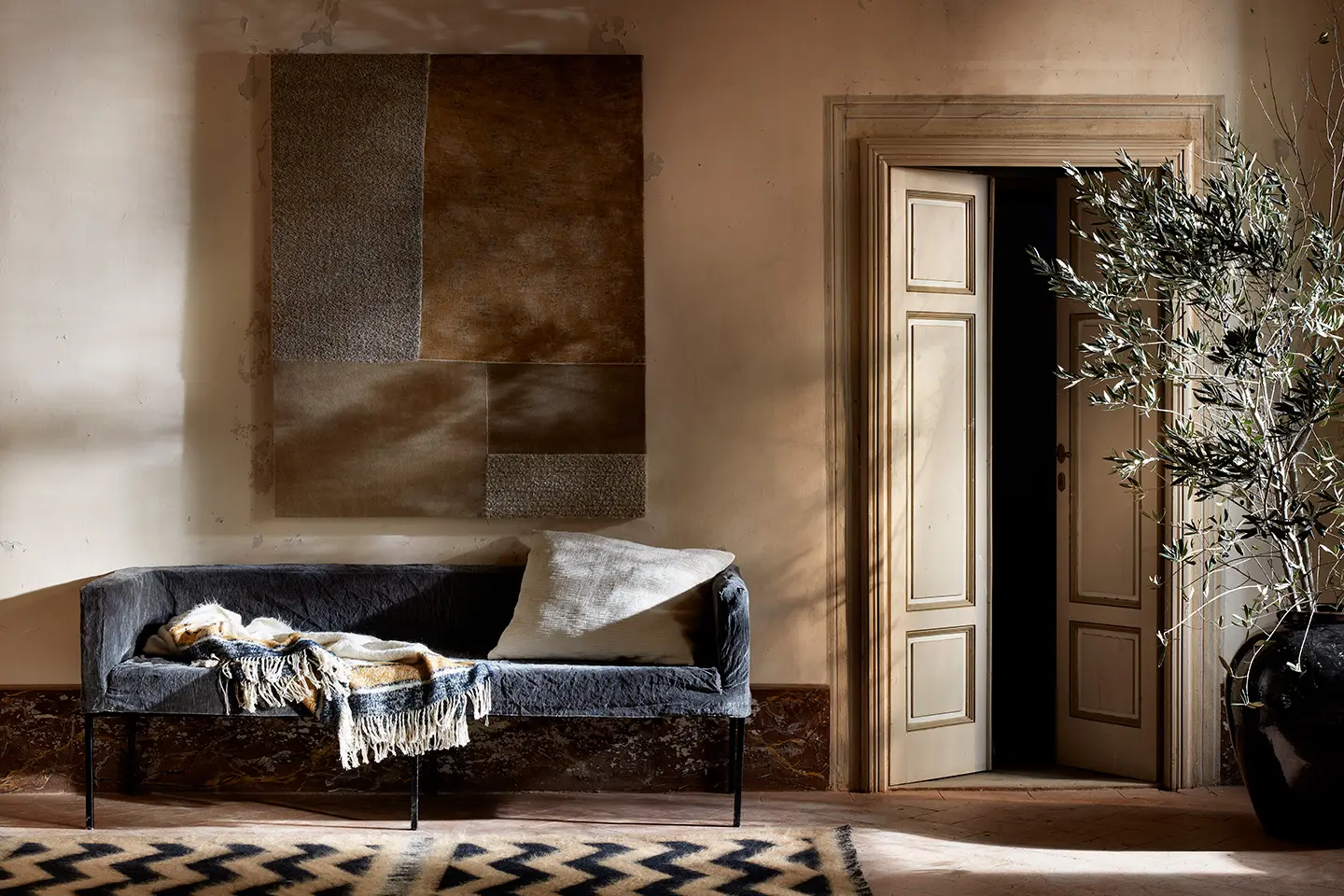 For Bruni, creating new fabrics from existing materials is essential to safeguarding the environment. This commitment has its roots back in 19th century Prato, when wasting fabric was not allowed. "All the company's activities are dictated by a visceral kind of passion for fabrics. We started out in clothing, but it seems to me that one can express more of oneself through the home and furnishing. Clothing always passes through the filter of the designer and of the stylist, while in homes, the contact manifests itself much more freely and authentically." As well as its fashion lines, Lyria now also creates fabrics designed for private residences, boutique hotels and yachts, collaborating with renowned architects and interior designers on special projects. The installation for the stand at the Salone del Mobile.Milano was conceived by the set designer Alessia Anfuso – an evocative display that manages to narrate The House of Lyria's gift for producing extremely fine quality fabrics, as the custodian of extremely ancient know-how.