Six reflections on designing chairs, tables and workspaces
Add to bookmarks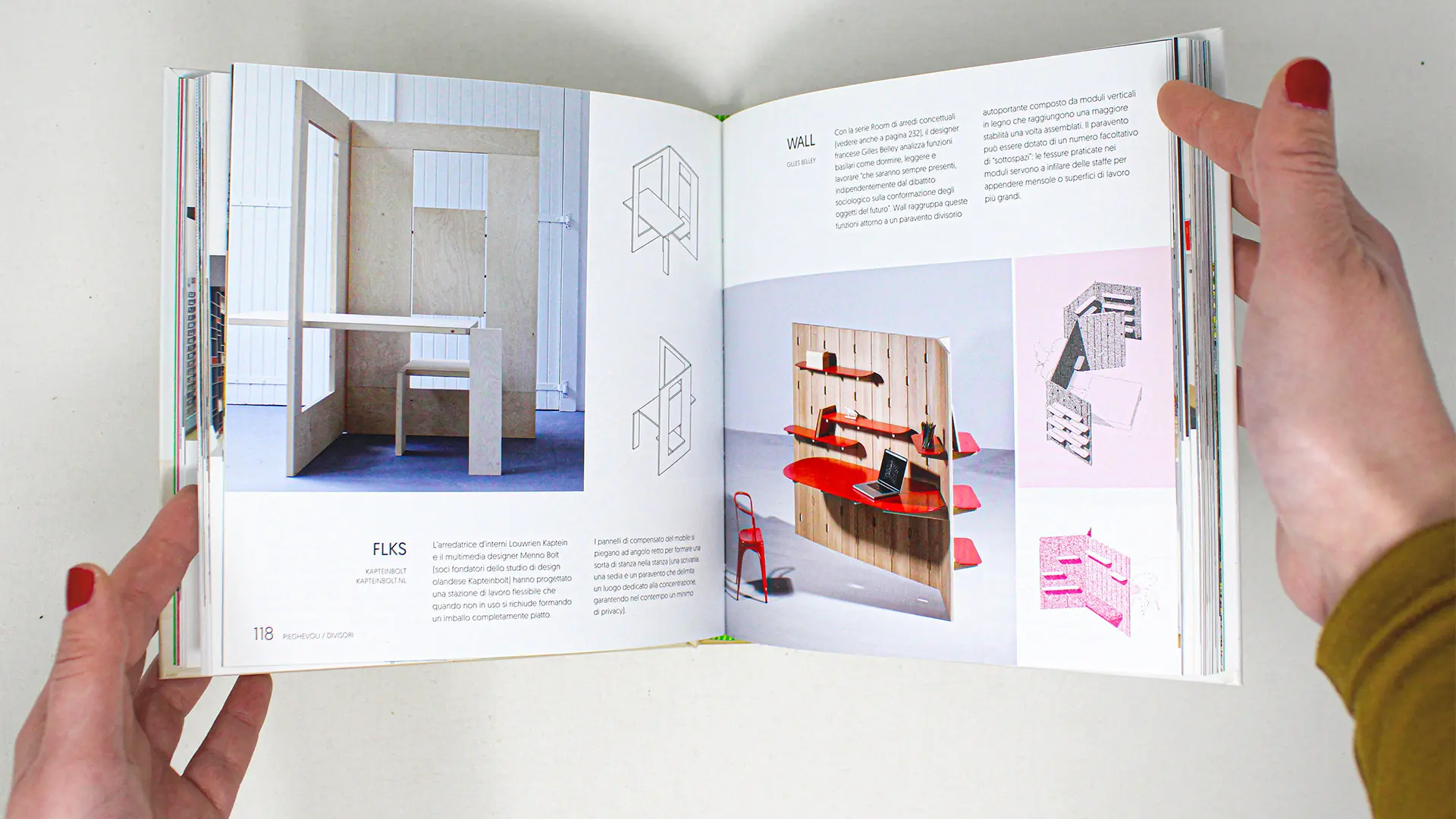 From Hans J. Wegner to Carlo Scarpa, by way of Enzo Mari's classic Autoprogettazione? Plus other, more recent observations on how the workplace is changing
If we believe what we're told, those of us who do "brainwork" and lead so-called "sedentary" lives can spend up to 15 hours a day sitting down. Certainly at least eight – office hours - i.e. a third of our day. That makes it easy to understand the importance of design in the chair/tables category and, why not, workspaces, the spaces devoted to work, which the pandemic has often caused us to set aside in our homes.
The following is a selection of classic and new books on chairs, tables and workspaces. Starting with an extraordinary anthology of short stories.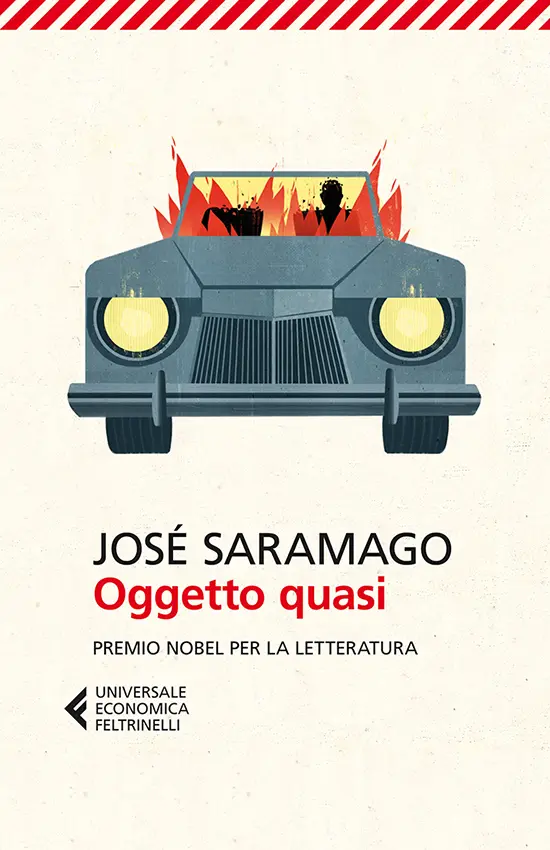 Objecto Quase
What would happen if objects stopped being passive presences in our lives? What if merely useful objects  took on the ability to think, make decisions and moral assessments? That's what informed the collection of short stories, first published in 1978, by the Portuguese writer  José Saramago,  who won the Nobel Prize for Literature 1998. Little by little, the objects, including a chair and a car, become independent and take charge of real life. In the story about the chair, the object causes the person sitting on it to fall off, in slow motion. Critics likened it to a metaphor for the death of the Portuguese dictator Salazar, who died falling off a chair in 1970. The author's message is clearly surreal, but it's an entertaining and useful, almost metaphysical exercise that could also serve as a design trigger.
Title: Objecto Quase
Author: José Saramago
Published by: Moraes Editores
Published: 1978
Pages: 136
Language: Portuguese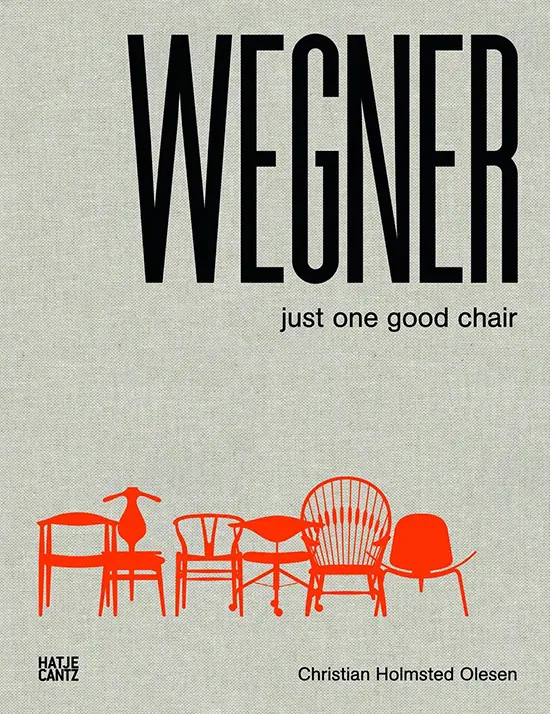 Wegner: Just One Good Chair
Published to mark the centenary of his birth, the book celebrates the chairs of Hans J. Wegner (1914-2007), which helped to make Danish design famous all the world over. Trained as an apprentice cabinetmaker, Wegner was one of the leading representatives of Organic Modernism, a movement that brought together elegance and functionality and influenced the output of many Scandinavian designers. During his lifetime, Wegner created around 500 prototype chairs, which he used to put together by hand, employing traditional joinery techniques such as, for example, tongue-and-groove, one hundred of which went into production. The book obviously contains his best-known classics, such as the  China Chair (1943) and the Y Chair (1950), as well as the Round Chair on which John F. Kennedy was wont to sit, now known simply as The Chair (1949), and his more ironic Peacock Chair (1947) and Ox Chair (1960), about which he said during the creation process: "We must take care, that everything doesn't get so dreadfully serious. We must play – but we must play seriously!"
Title: Wegner: Just One Good Chair
Author: Christian Holmstedt Olesen
Published by: Hatje Cantz Verlag Gmbh & Co. KG.
Published: 2014
Pages: 256
Language: English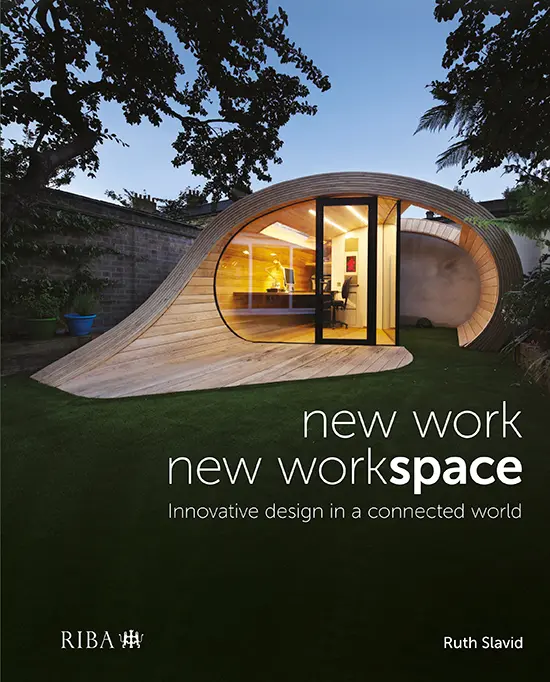 New York, New Workspace
Now that we can work anywhere with computers, what's the point in having a dedicated workspace? The book analyses large and small offices, domestic spaces turned over to work, ateliers, international architecture studios (including Casa Kostner, a habitation and studio designed by MoDus Architects in Castelrotto, Bolzano) and concludes that defined workspaces are still necessary, although rapidly changing, influenced by the Millennials and Gen X and their approach to work, from social upheaval to technological innovation. This means that there's even greater need for design thinking that puts environmental wellbeing  firmly at the centre, something the workforce is crying out for now more than ever. The book places particular emphasis on the design of spaces, and of interiors in particular, laying down crucial bases and requirements for designers.
Title: New York, New Workspace: Innovative Design in a Connected World
Author: Ruth Slavid
Published by: RIBA Publishing
Published: 2020
Pages: 176
Language: English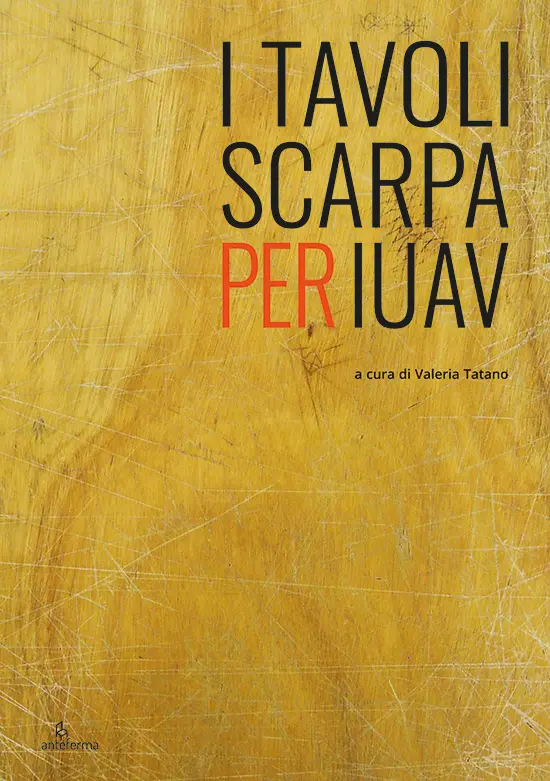 Scarpa's tables for IUAV
Channelling craftsmanship, design, architecture and "savoir-faire," the tables designed by Carlo Scarpa for the IUAV University of Venice have welcomed generations of students and designers for more than 50 years and still serve their original purpose. This book traces some of their history and their apparent magic, leaving questions on the reasons for their huge success, also functionally-speaking, unclear and not entirely answered. Through different voices, experiences and research, the original design nucleus of the tables is reconstructed, as are the material aspects, right down to the artisan processes of the blacksmiths Paolo and Francesco Zanon. In practice these pieces would appear to be a long way from the complexity of forms and material relations that have always set Scarpa's work apart, but they still respond perfectly to the many and varied demands of their countless users.
Title: I Tavoli Scarpa per IUAV
Author: Edited by Valeria Tatano
Published by: Anteferma Edizioni
Published: 2021
Pages: 116
Language: Italian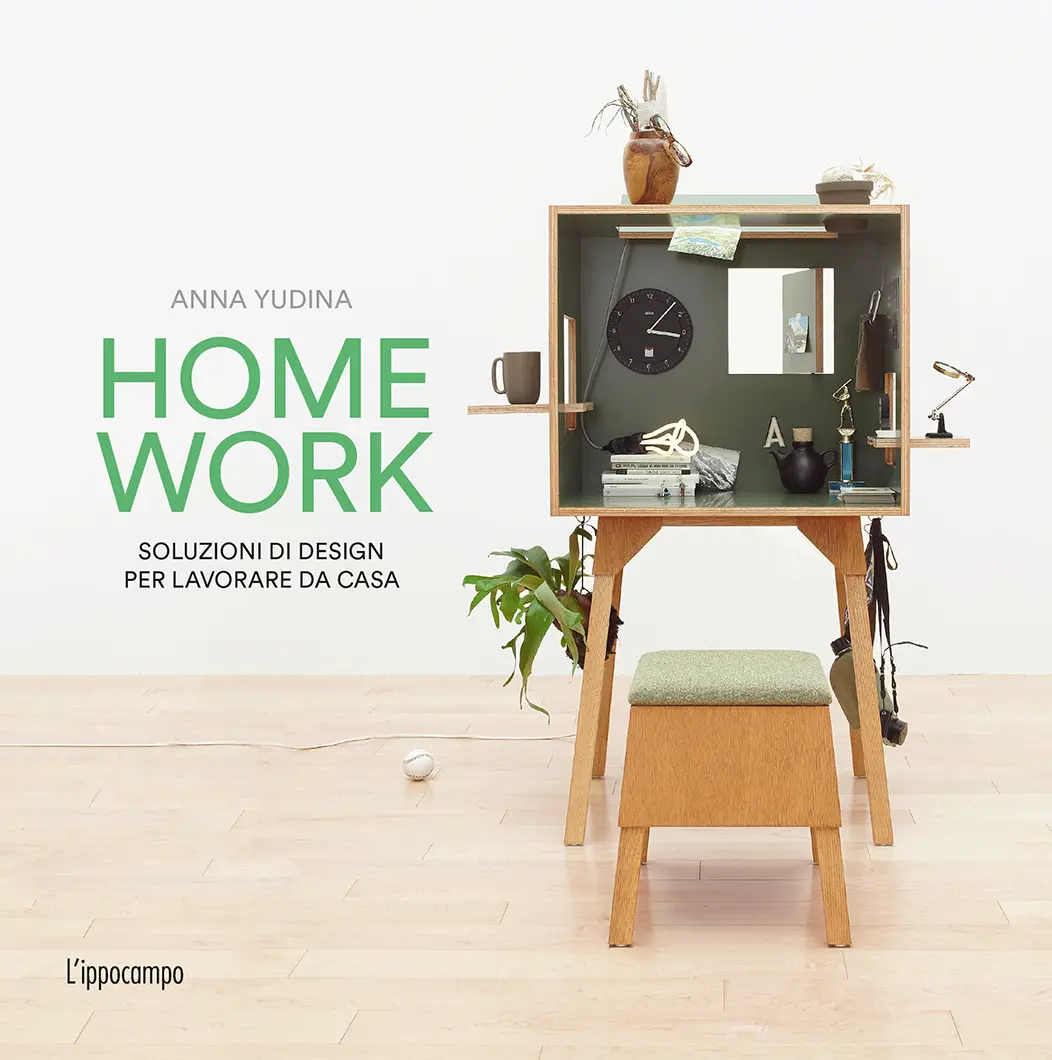 Homework
Whether triggered by the pandemic, by the galloping technical revolution or the (perhaps) inevitable evolution in the world of work, flexibility has become a basic requisite for work providers and workers alike, with the result that an increasing number of people today manage to work from home. This hugely innovative step has forced architects and designers to tackle the new demands this has posed, first and foremost managing to reconcile the living space and the workspace. Split into five sections, the book explores the myriad solutions for integrating the workplace into the home, with fixed and dynamic solutions that open and close into each other, responding to increasingly specific demands.  
Titolo: Homework – Design Solutions for Working from Home
Author: Anna Yudina
Published by: Thames & Hudson
Published: 2018
Pages: 272
Language: English
Italian edition published by Ippocampo Edizioni as Homework – Soluzioni di Design per Lavorare da Casa, 2018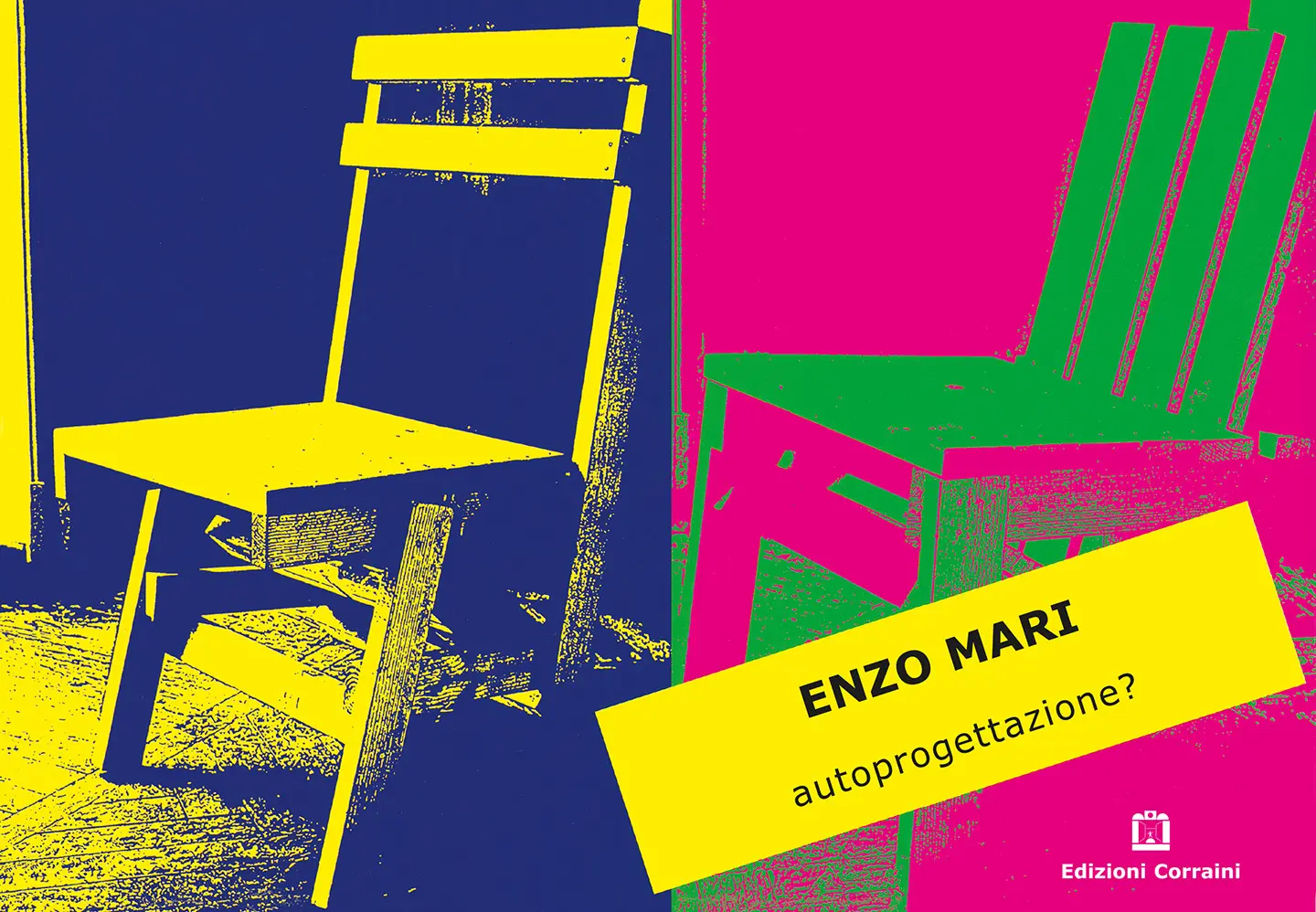 Autoprogettazione?
Last but not least, a provoking, essential book, a true classic on design thinking. The book was put together as a manual by Enzo Mari in 1974, intended to encourage and combine the creative and  DIY skills of each of us, with design guidelines that could be followed or adapted for building a chair, a table, a cupboard or a bed. Drawing on the previous publication, Proposta per un'Autoprogettazione, compiled by the Duchamp Centre to accompany the exhibition of the same name at the Galleria Milano in 1974, the book contains comments from Mari about the process, documenting  the effects of the first release of the project  on the "insiders," images, drawings and a stimulating reflection on the topicality of the re-edition.
Title: Autoprogettazione?
Author: Enzo Mari
Published by: Corraini Edizioni
Published: 2002
Pages: 64
Language: Italian and English