Freedom to (re)cover
Add to bookmarks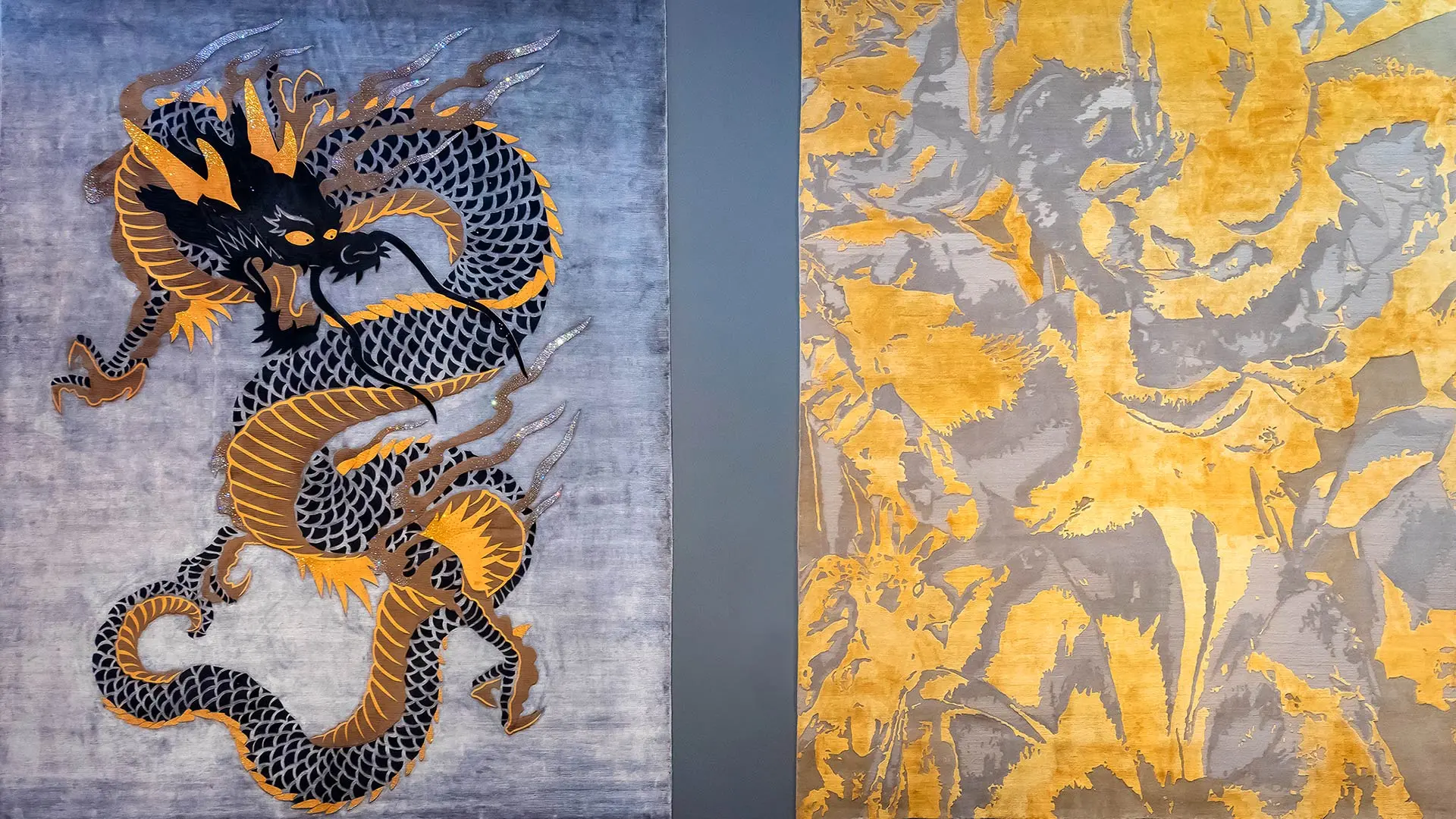 Uniqueness and customisation are the keywords for the next generation of wallpapers and rugs. Biophilia, wellbeing and comfort are the common factors.
There's a sort of freedom of expression in contemporary design which, in this age of extreme (well, almost) customisation thanks to advances in digital technologies, focuses increasingly on values such as uniqueness, bespoke and custom made. While commandeered by the furnishing sector these days, they have always been the raison d'être of interior decoration, the main protagonists being wallpaper and rugs. The home furnishing fabric sector really is enjoying another golden age. While the narrative isn't unambiguous, the recurring concept here too consists of biophilia, wellbeing and comfort. Hence the preference for tactile textures which stimulate our senses – producing oxytocin, the happy hormone! – and reconnect us with our physical side. So, in the decorative sphere, along with digital prints, we've seen a return to closely-woven, rough textures, the appearance of soft materials such as cork and bamboo and the springing up of thick and waterproof hyper-technological paper. Material is what counts where rugs are concerned – with wool, viscose, silk, cotton, linen, natural and hi-tech fibres to tickle our skin and boost wellbeing and resilience.
So what about decor? Floral and animal designs, geometric, architectural and even space themes, pictorial and artistic inspirations – a magical mix of past, present and future. Creativity is blossoming and hitting the ground running, with fantasy plant life – brought bang up to date thanks to digital printing and 3D graphics – rubbing shoulders with sumptuous landscapes and French-style domestic gardens; light and shade vie with graphic decor in contrasting colours; lines and shapes create rhythmic, sometimes optical patterns. The standout protagonist as far as wallpaper colours are concerned is green, in all its different shades, alongside natural hues. Rugs feature warm, deep shades paired with minimal white-grey-black nuances and pops of precious gold.
However, what really counts is the authorship of a top designer. Among the most noteworthy are Antonio Marras, Monica Armani, Cristina Celestino, Marcel Wanders, Martino Gamper, Patricia Urquiola, India Mahdavi, Studiopepepe, Setsu&Shinobu ITO, Marc Sadler, Sebastian Herkner, Rodolfo Dordoni, Gordon Guillaumier and Patrizia Moroso.
Basically, there is no shortage of "wow" effects. Wall&Decò comes up with Global Natives, a 21st century Arts and Crafts collection harnessing 3D effects and warm colours in earthy tones; Jannelli&Volpi launches Composition - A Tribute to Kandinsky, inspired by the Russian Impressionist's paintings in which colour is explored in its myriad shades; Londonart puts together a capsule collection inspired by 13 international cities; KOHRO presents Gleaming Wildscape, the subject of which is a mysterious urban jungle in which primaeval elements meet the metropolitan skyline, and Rubelli showcases new fabrics on a stand built around the theme All about Colours..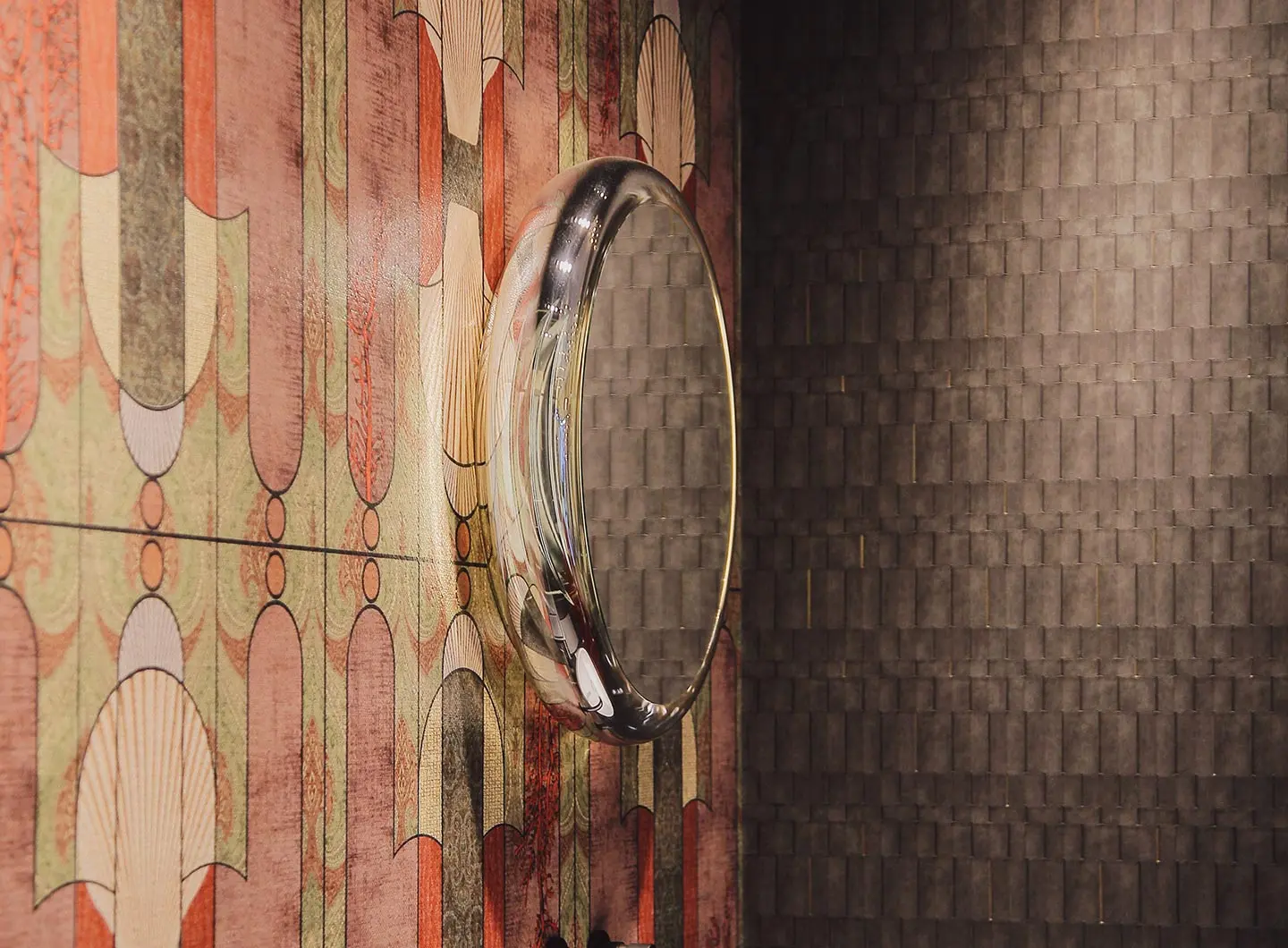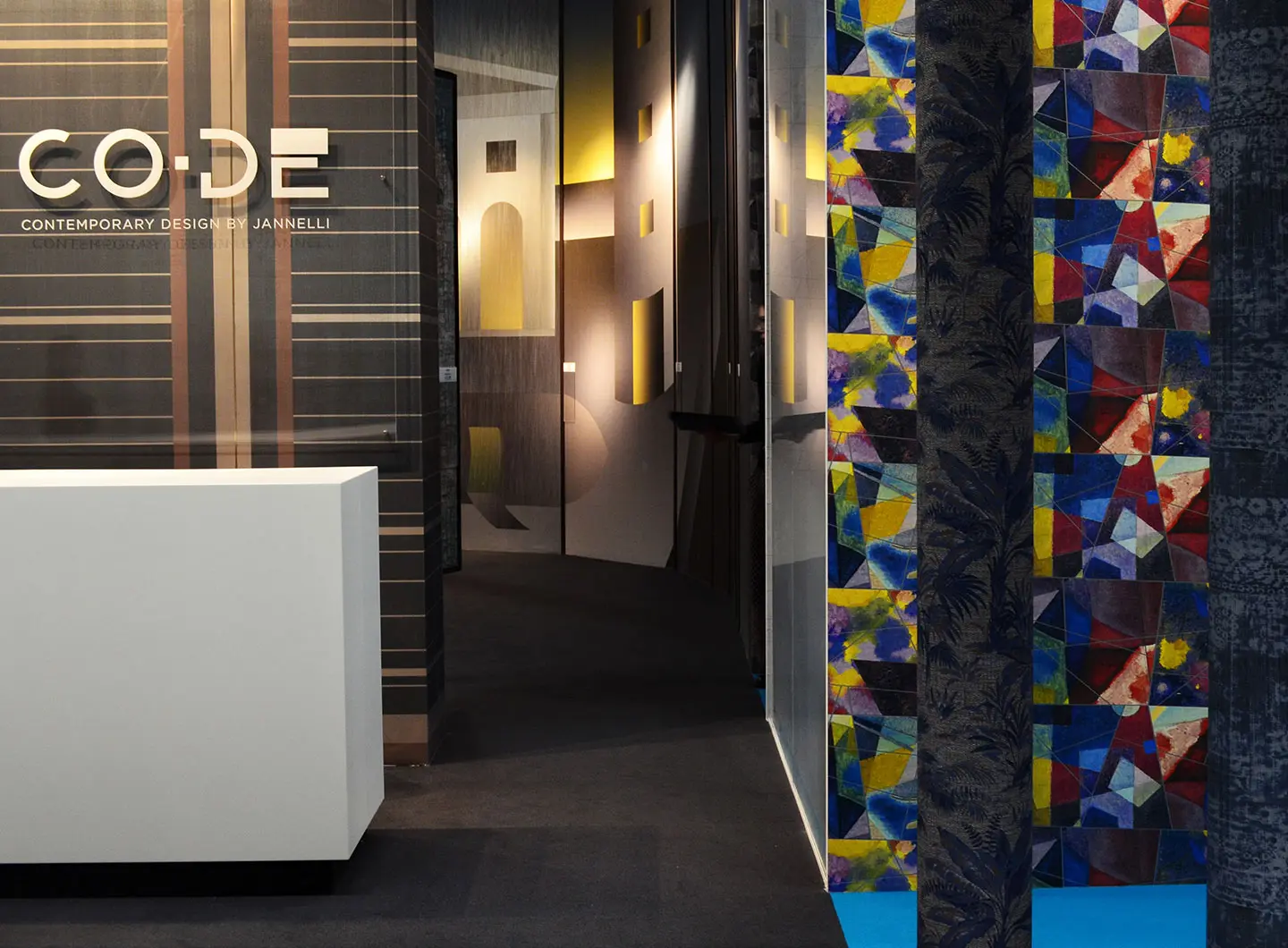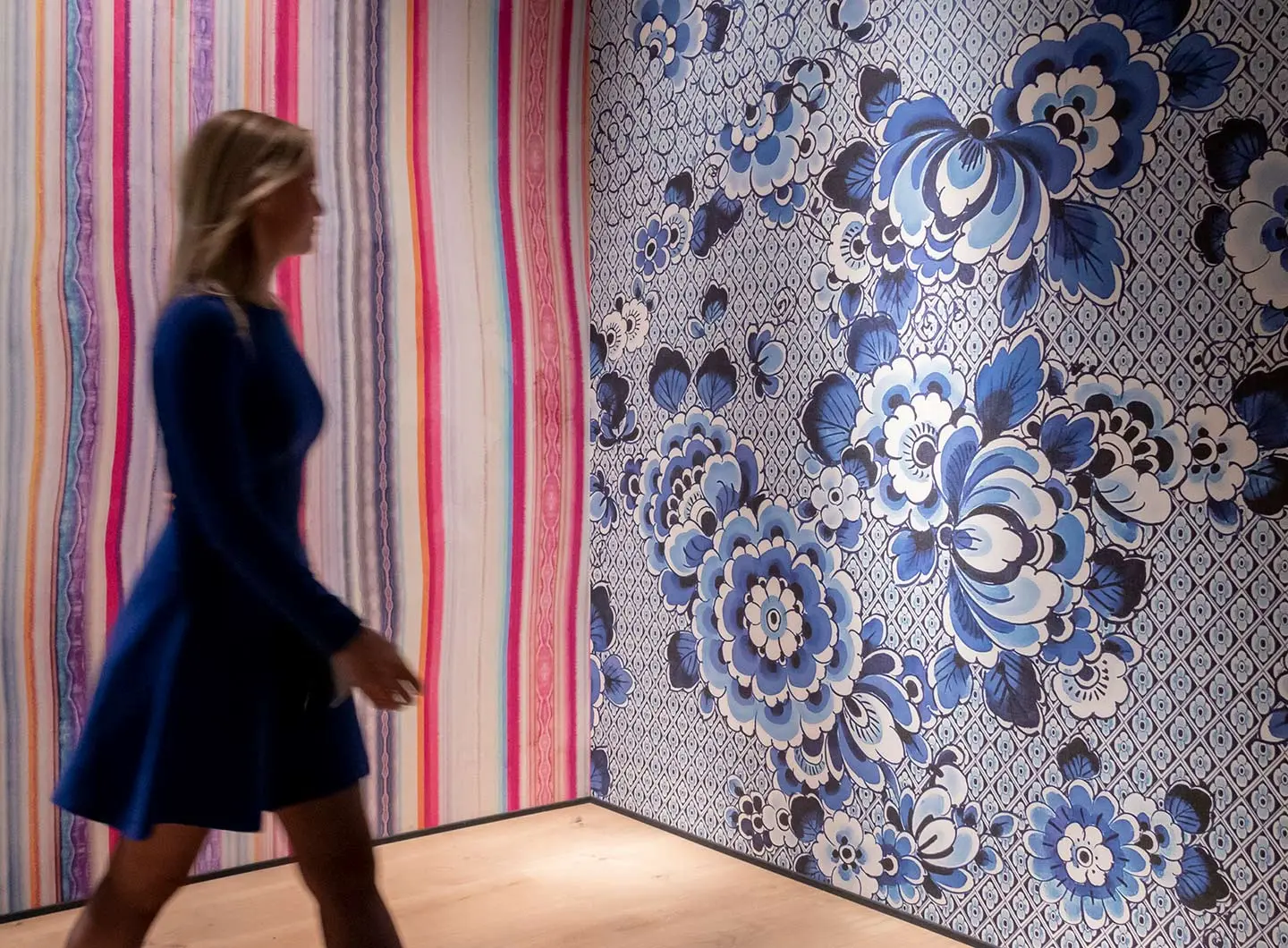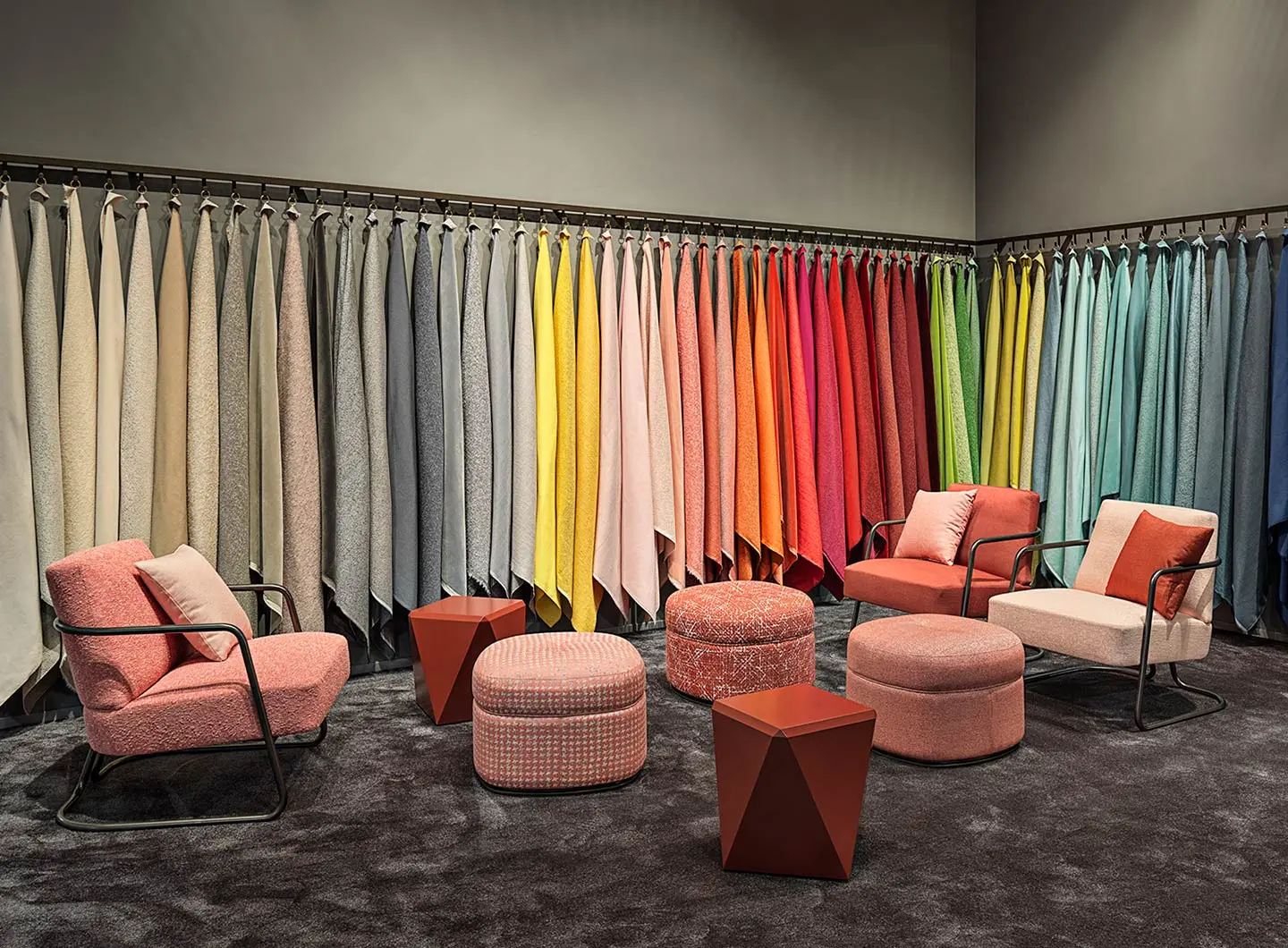 Conceived like pictures, knotted like garments and designed like buildings, the modern rugs put a whole new spin on the category. Amini focused on the great Masters, the Gio Ponti collection, for example, plays with nuanced contrasts and bright pops of colour, simple geometric patterns and sophisticated pairings; Spectrum by CC-tapis puts the accent on the brand's boundless powers of research and experimentation as applied to different techniques and finishes; with Garden of Eden, Golran showcases a Persian garden-inspired collection featuring a pattern of smooth leaves that gradually overlap towards the centre, as if blown by the wind; Illulian's Design Collection channelled Bauhausian inspirations, appealing optical effects, Oriental artistic influences and dynamic geometries combined with a range of soft colours; Sombra by Mohebban celebrates the coming together of architecture and nature and, lastly, Sahrai harnesses a combination of the natural and spiritual world and the colour of its rugs to epitomise the relaxing and dynamic aspects of nature.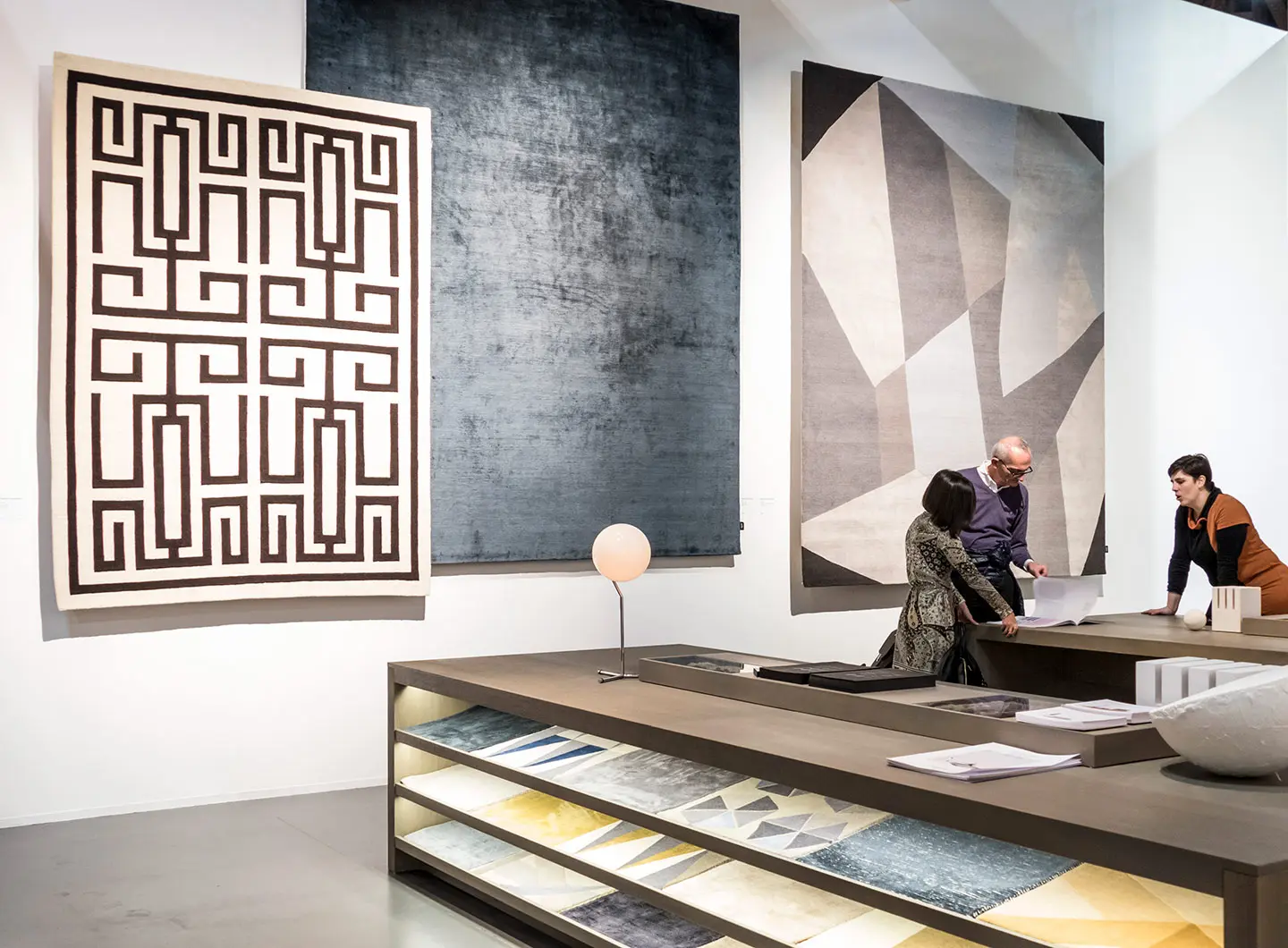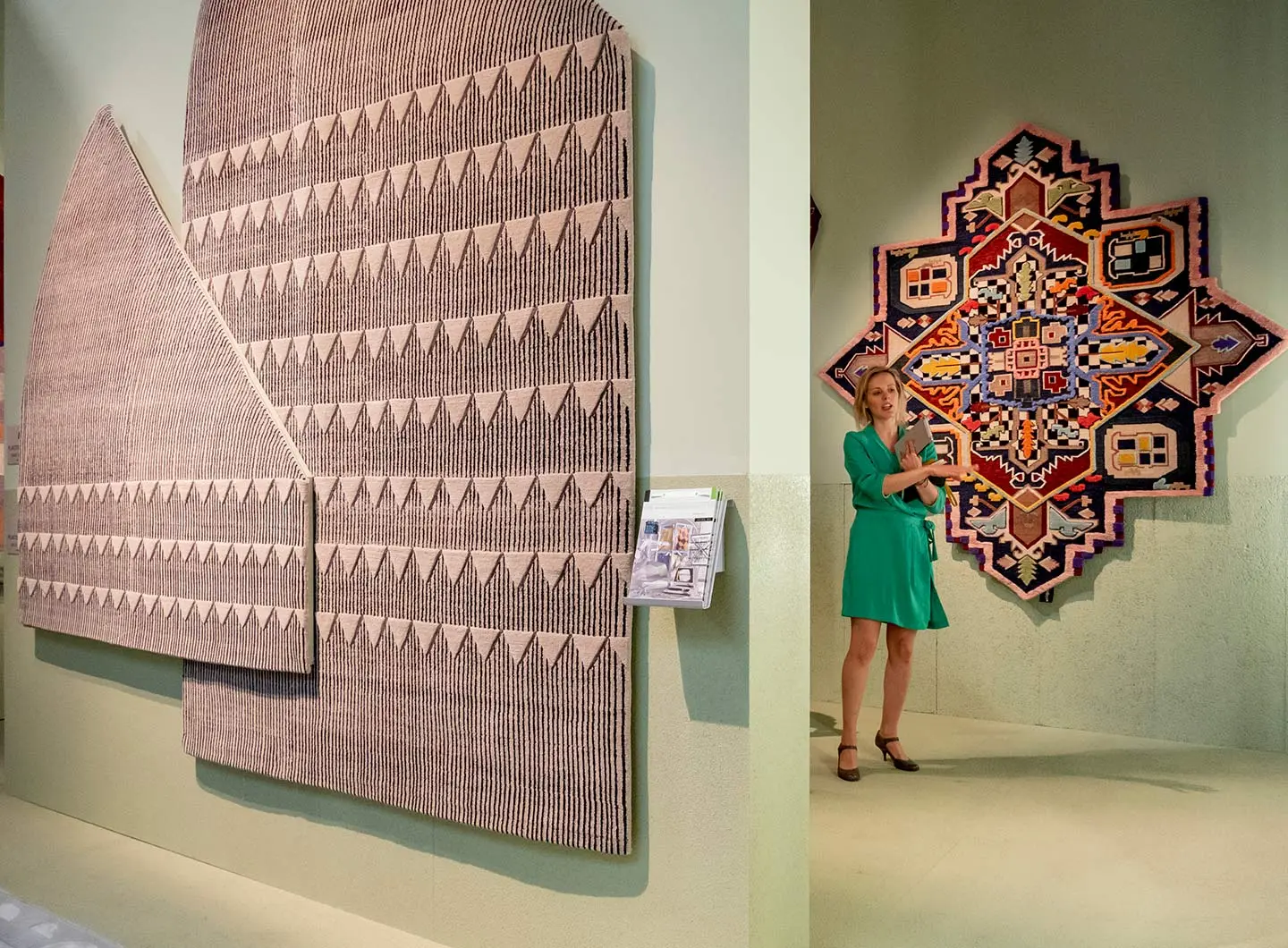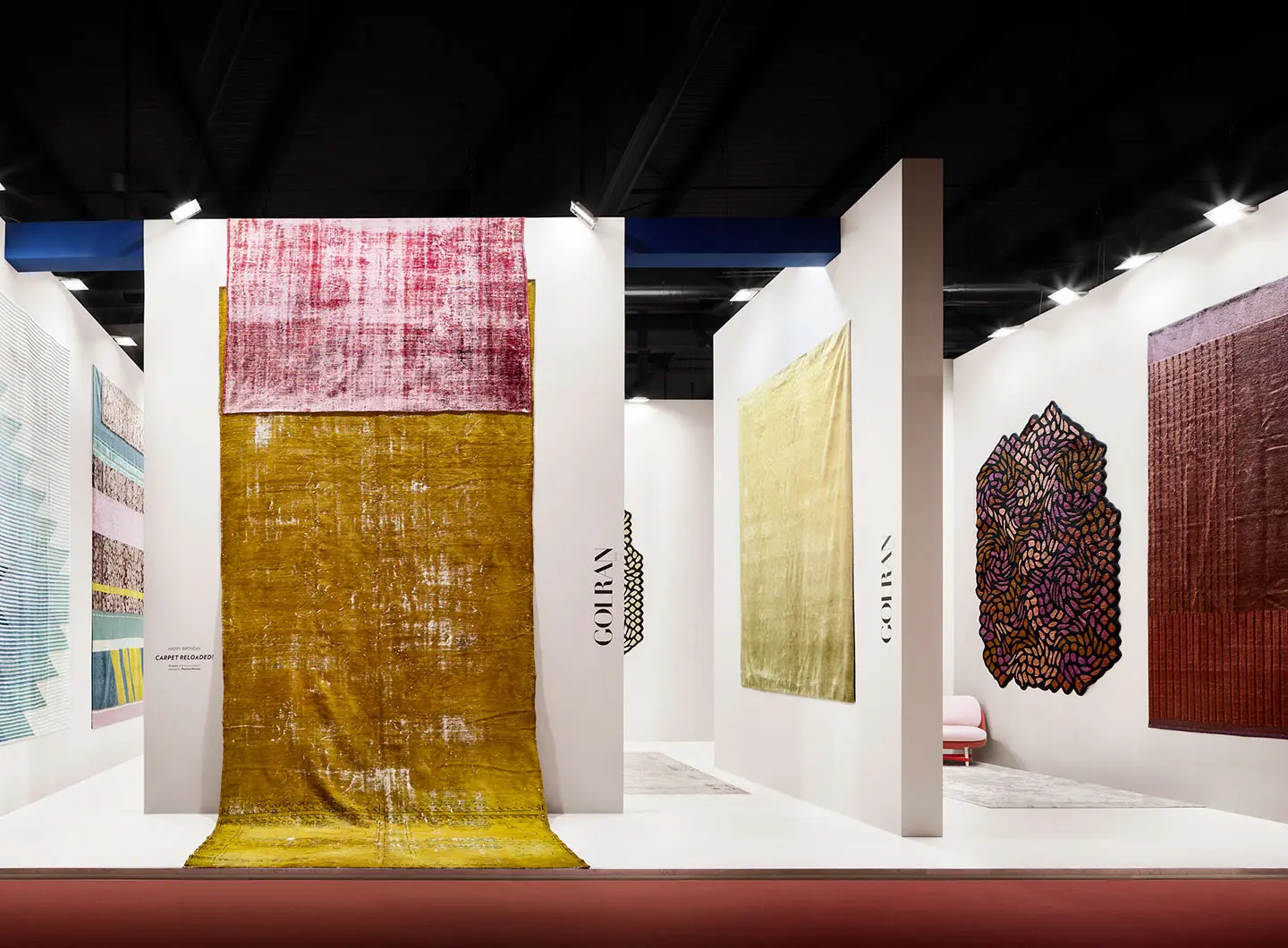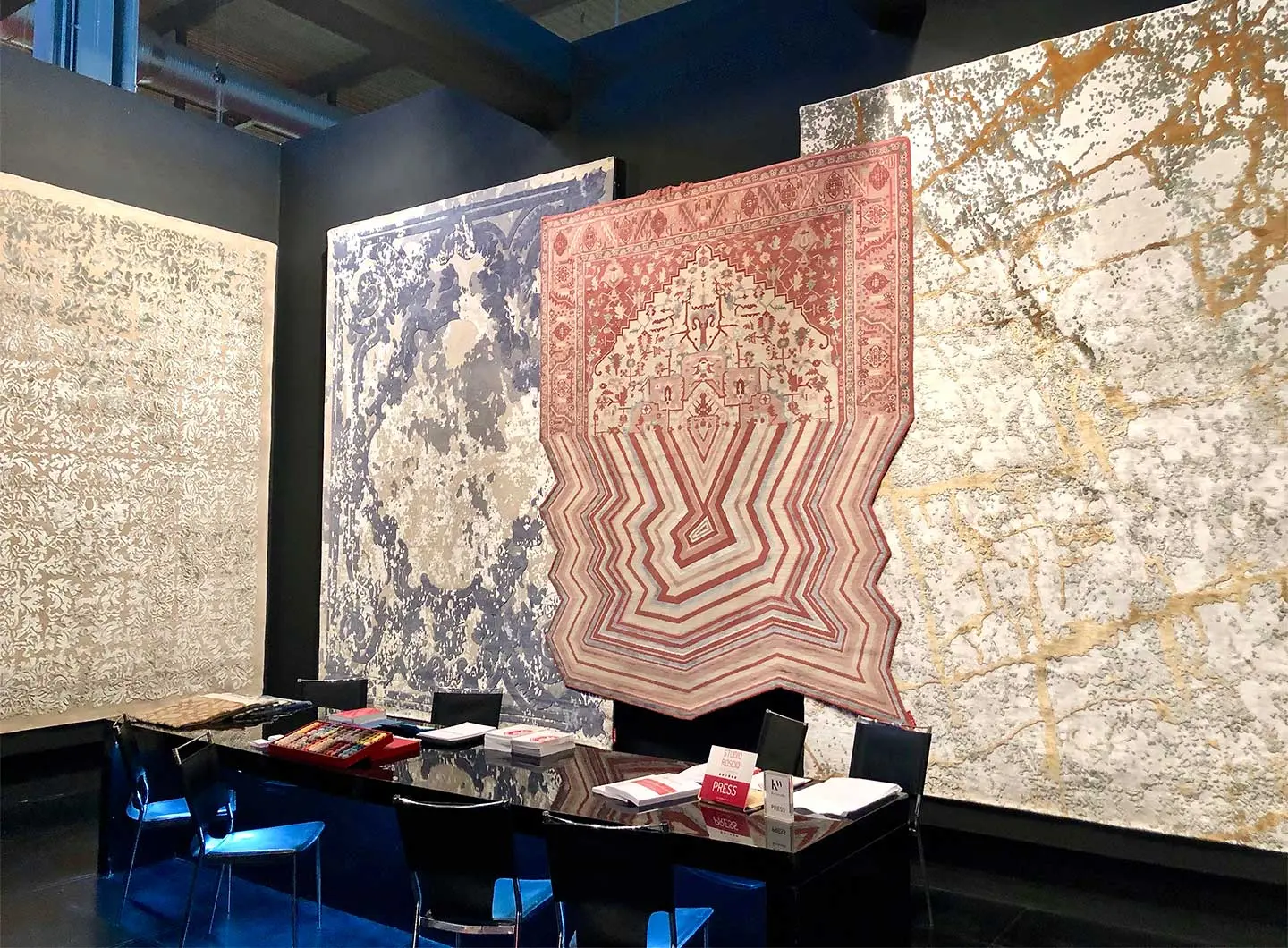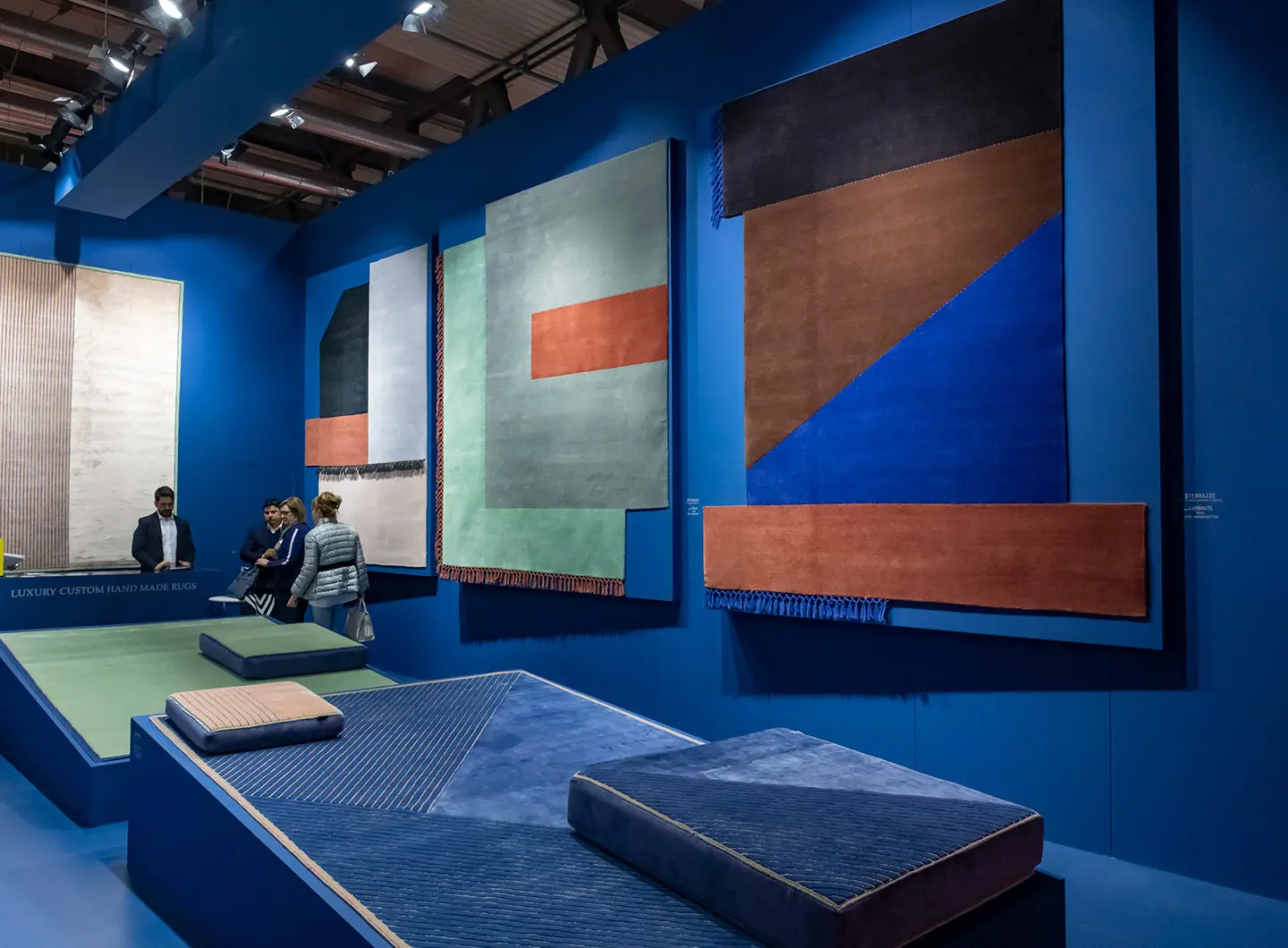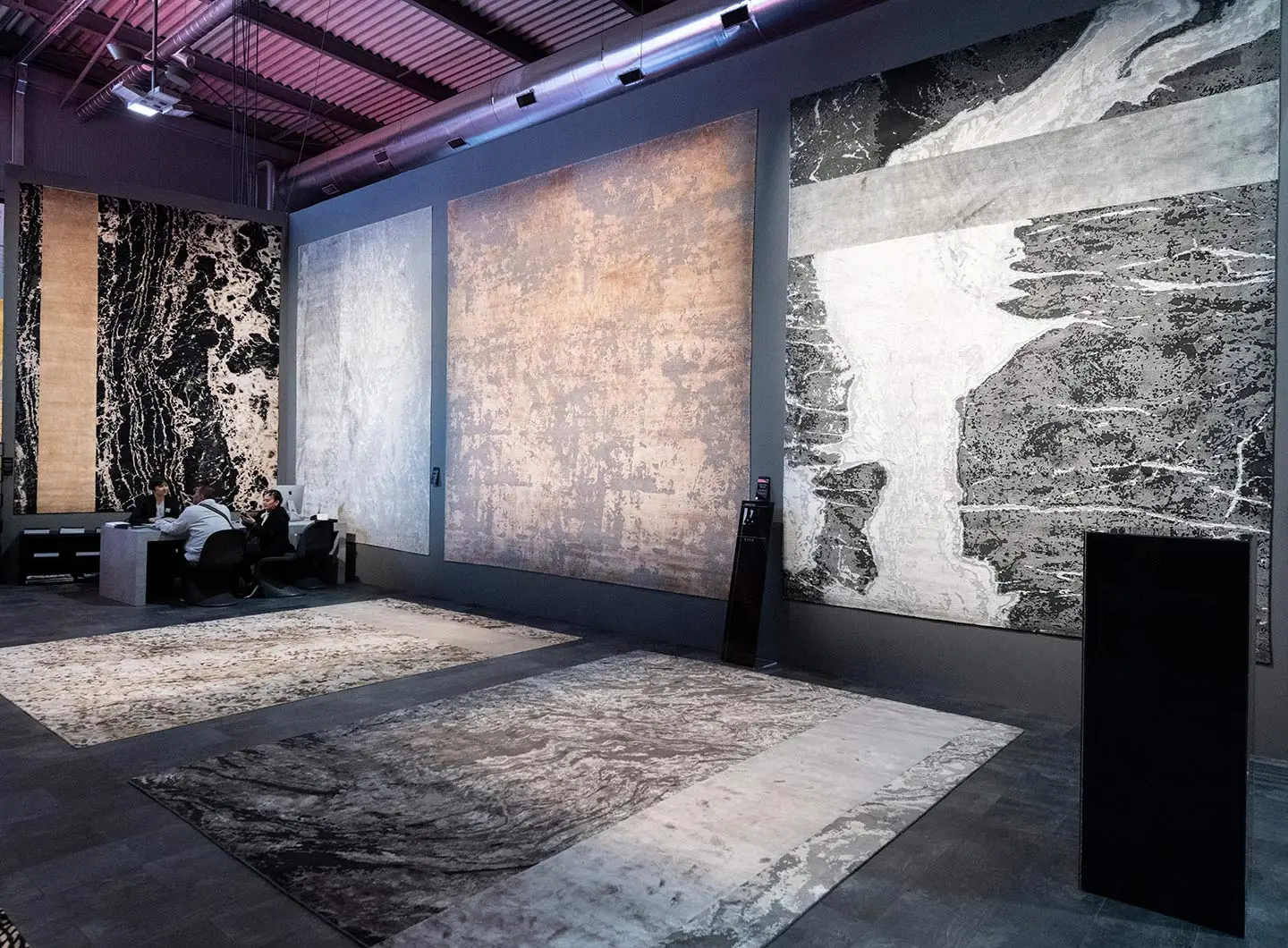 They seem to be ushering in the age of wondrous wallpaper and rugs.