TELLUS
Category: Cabinets and containers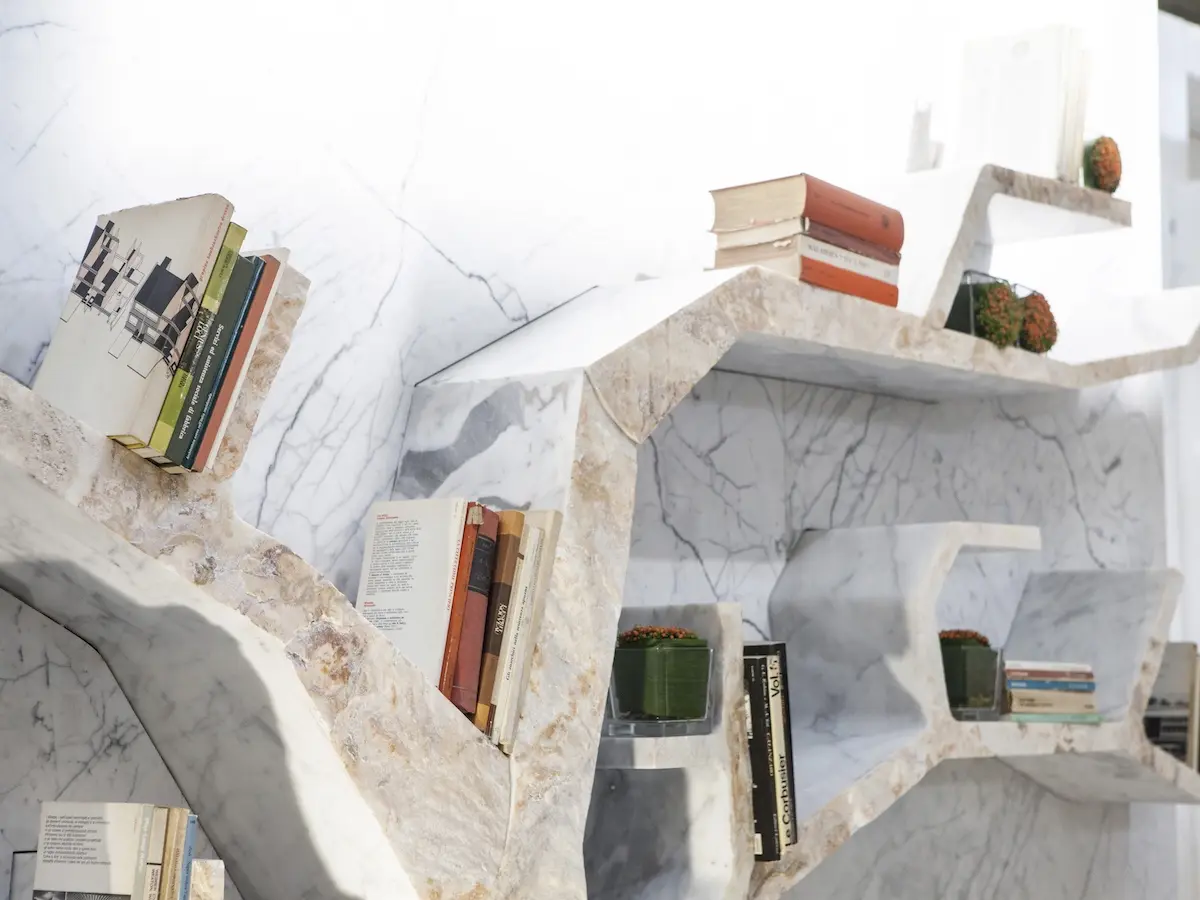 Tree-shaped marble bookshelf. It is reminiscent of a plant, the evocative and congenial tree-shaped bookshelf that SAGEVAN® presents in partnership with Venturini Marmi, to bring a sophisticated and witty touch to interiors.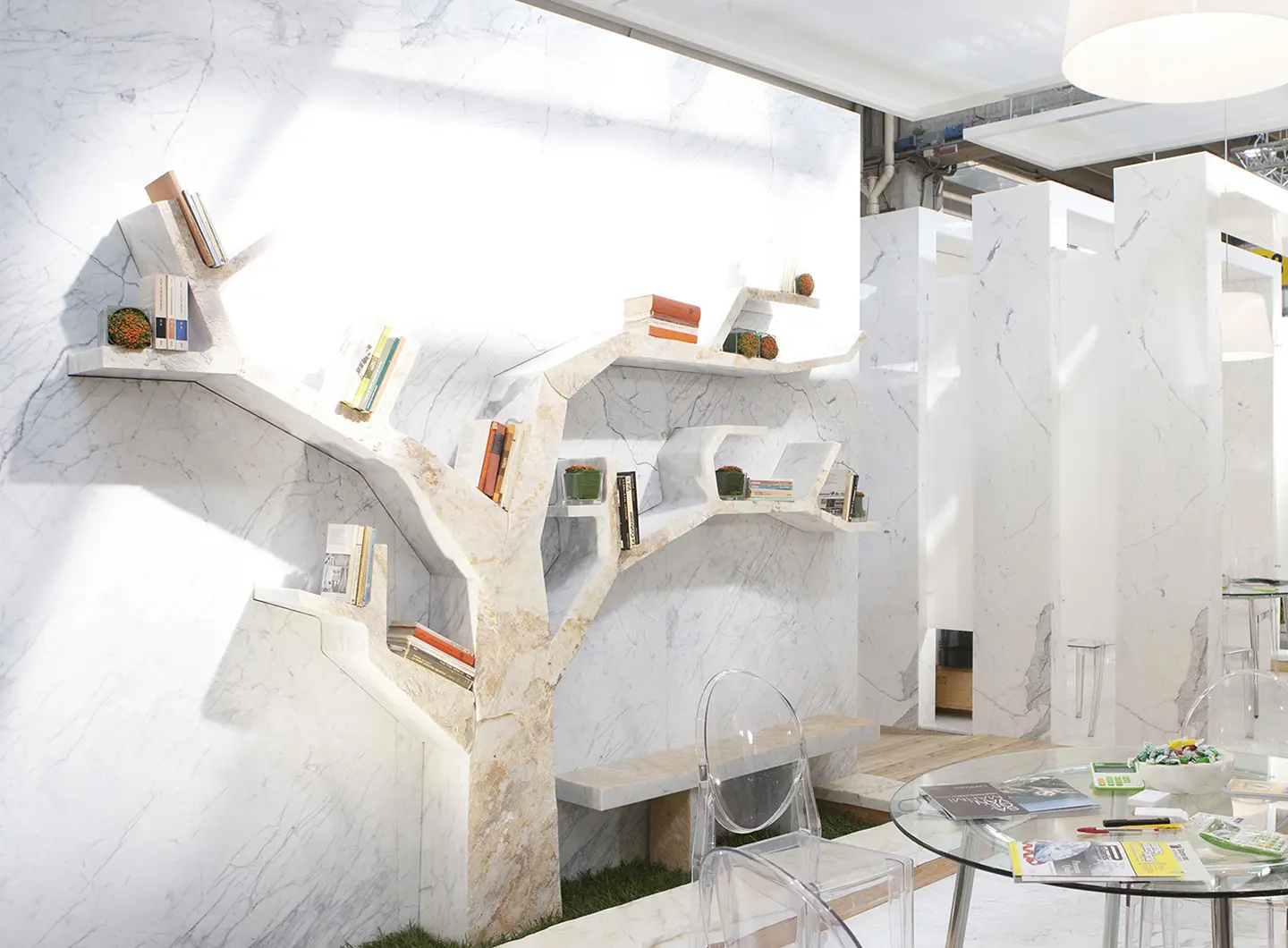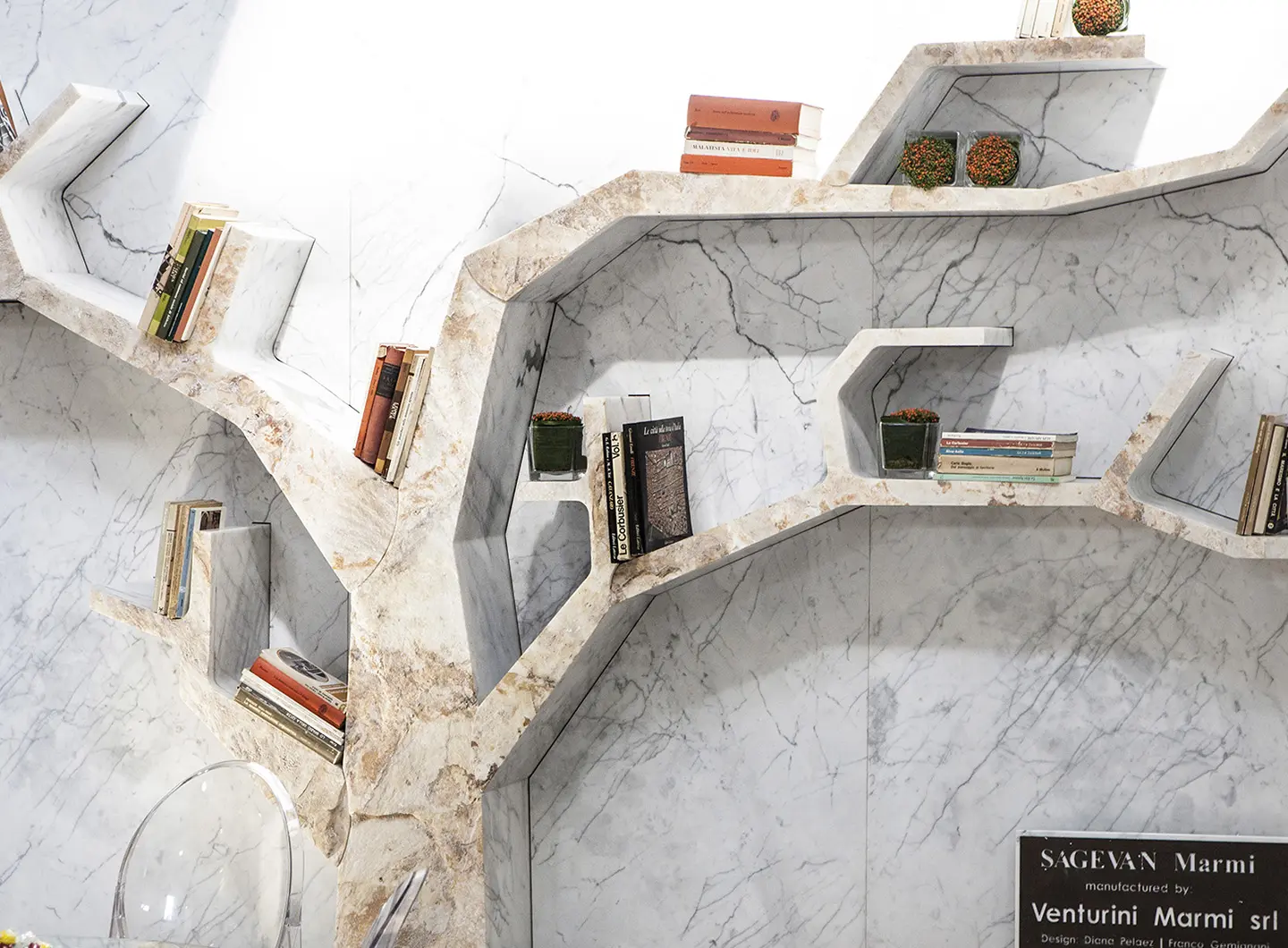 Tellus combines smooth and rough textures, the latter being a distinctive feature of the type of marble.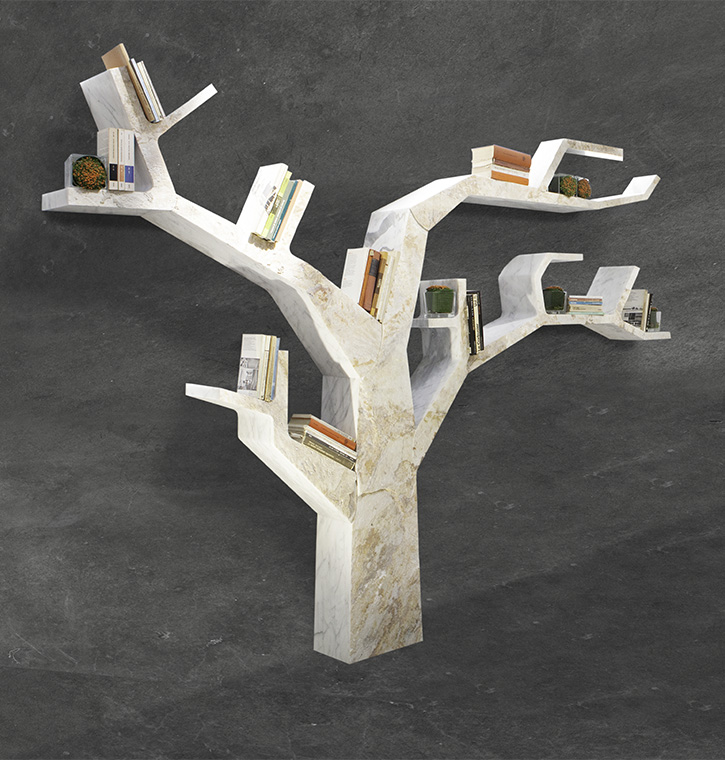 Product description
Made in Statuarietto marble, Tellus combines an impactful design with function, tailored to fit books, magazines, vases and ornaments at pleasure. Perfect to give character to different types of rooms, Tellus is fashioned both for home décor, and the curatorship of unique commercial spaces.
Here, the power and beauty of Statuarietto marble can manifest in all its uniqueness, and SAGEVAN®
excels once again in the art of understanding the true nature of its material: every Tellus tree
is different from the other, just as it would be in nature.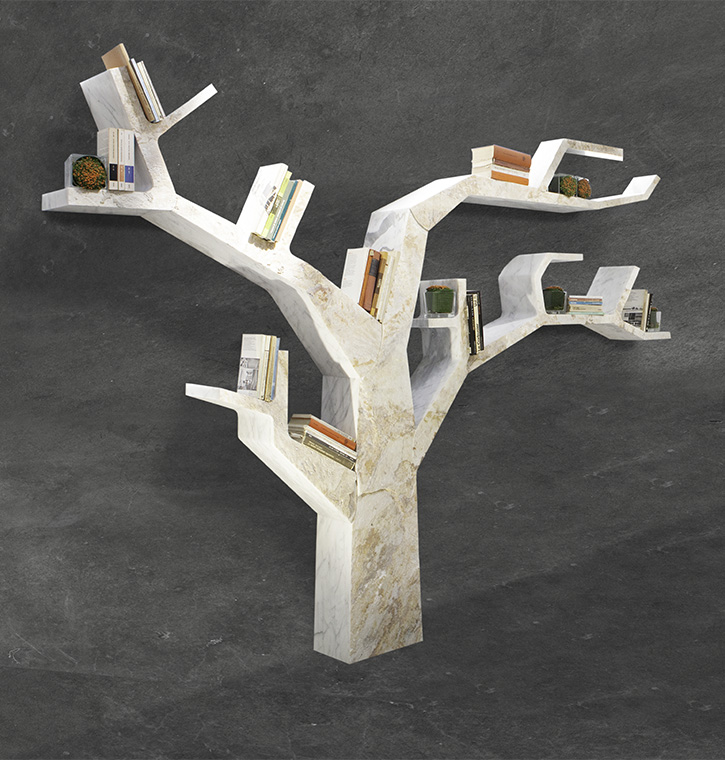 Designer
Franco Gemignani e Diana Pelaez
Characteristics
wall-mounted
Dimensions
176x78x70 cm – thick 4 cm.
Official website
www.sagevanmarmi.com

BRAND SELECTION
OUR PRODUCTS