VELLUM
Category: Sofas and armchairs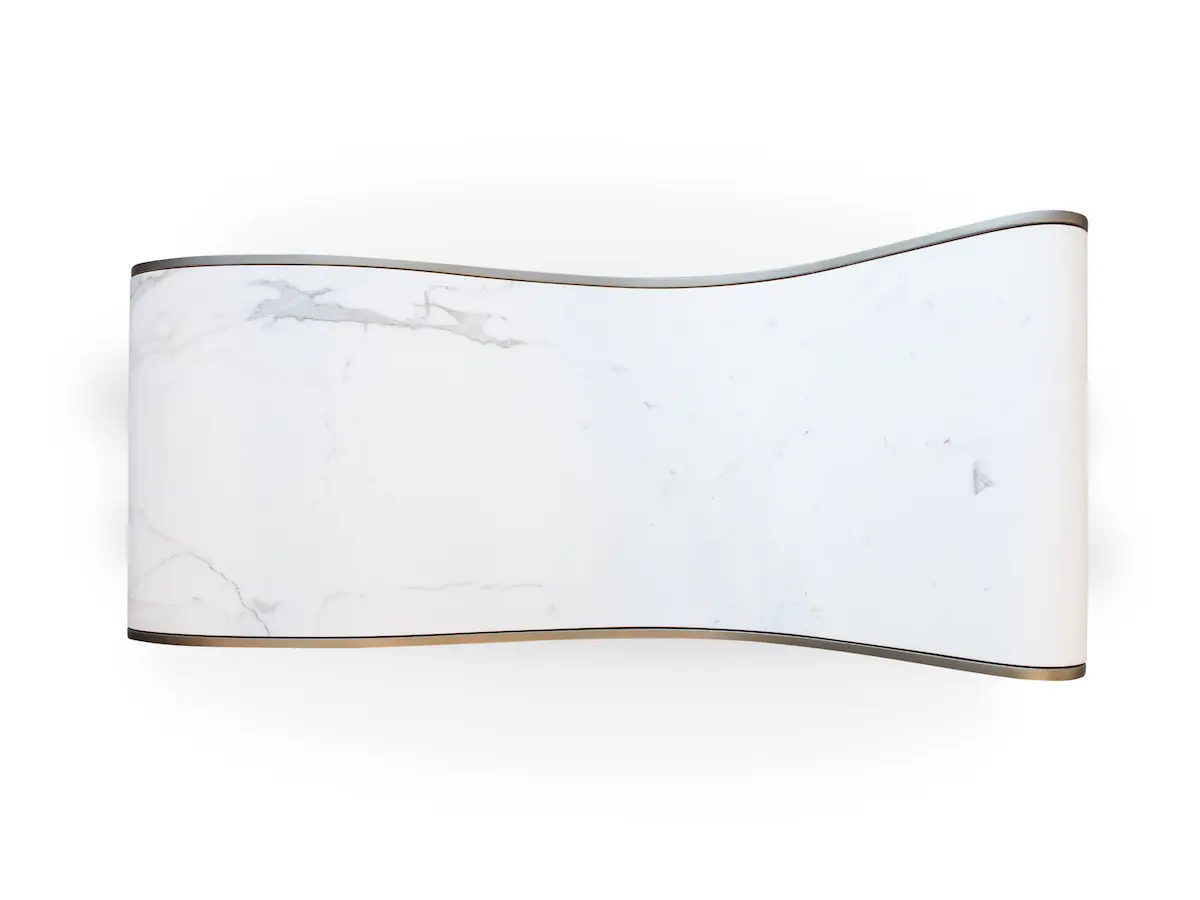 Vellum's marble seat, sophisticated and comfortable thanks to the modern technologies used and the wise craftsmanship, is only 4 cm thick.
It looks like a thin and airy sheet of paper but it is a sensual and sinuous chaise longue with a magnetic beauty, enhanced by the wise use of the materials.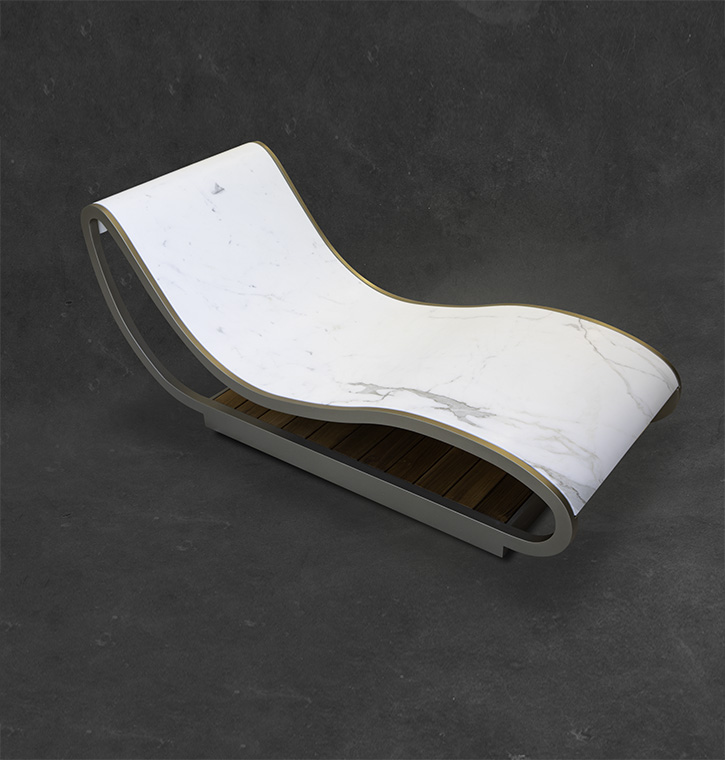 Product description
Sophisticated and comfortable Vellum, chaise longue in Statuario marble, eak base with iron structure. It is realised with only 4 cm thick of marble.
Statuario marble seat, Teak base with iron structure.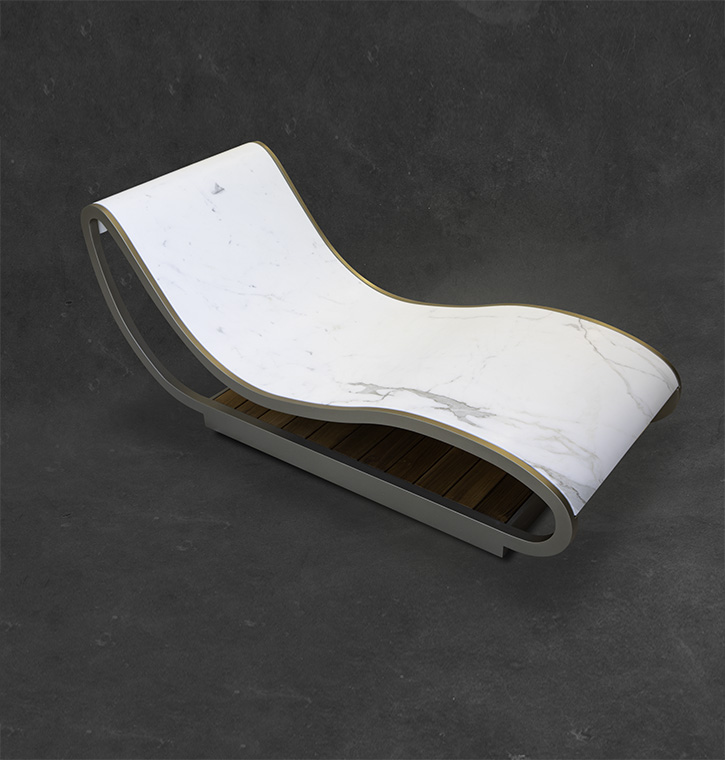 Designer
Franco Gemignani e Natascia Bascherini
Dimensions
Cm176x78x70
Marble thick: 4cm
Official website
www.sagevanmarmi.com

BRAND SELECTION
OUR PRODUCTS