Loll Sofa
Category: Sofas and armchairs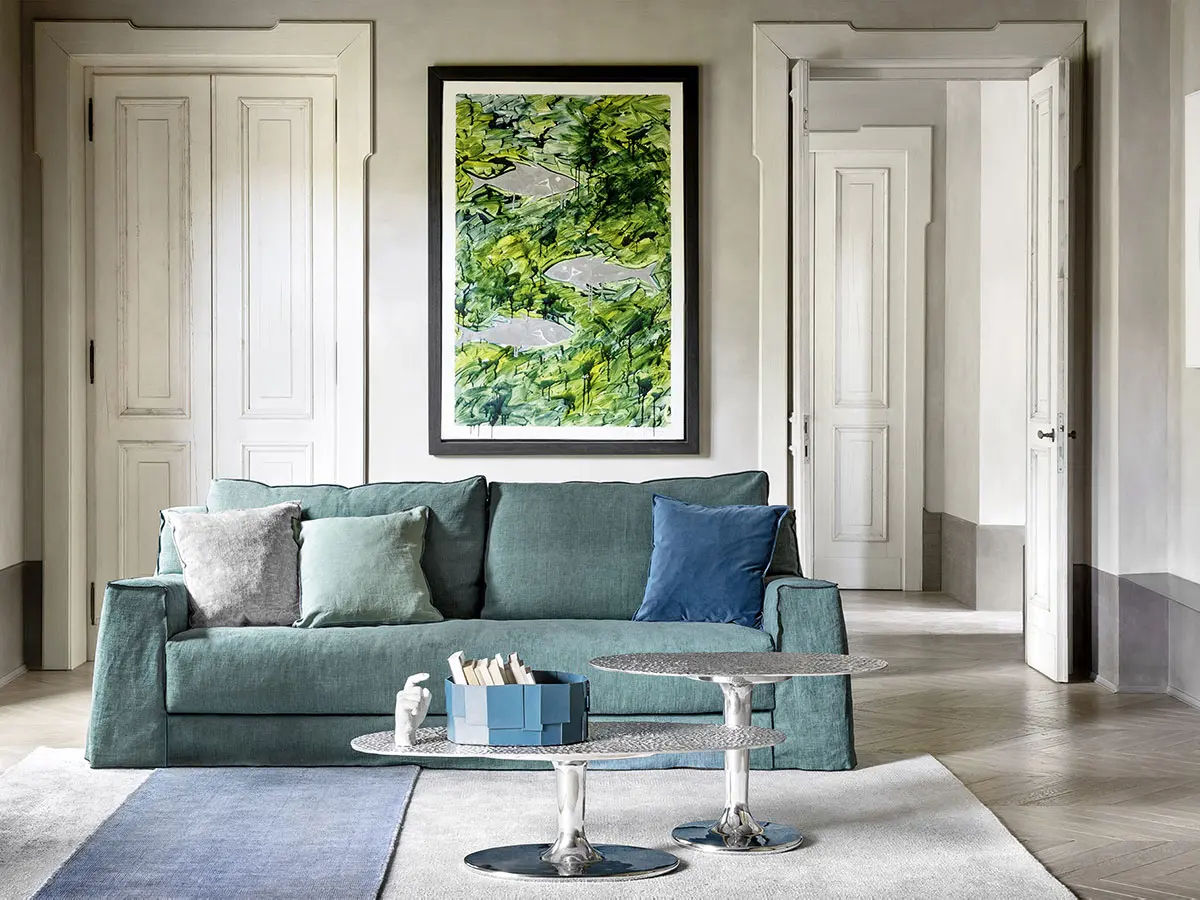 The new LOLL collection designed by Paola Navone, conveys an idea of contemporary comfort, made unique by the special attention to detail, quality of materials and exclusive artisan workmanship.
The profile of the sofas is enhanced by the characteristic overlock stitching technique, which, with the lightness of a free-handed stroke, outlines the essential contours and soft lines of this collection.
Structure in solid wood made of highresilience, variable-density polyurethane foam, in order to improve comfort, softness and durability. Structure covered with breathable, heat-bonded fiber laminated to white elastic jersey which gives it greater softness. Circular feet in high resistance black polyethylene.
Seat cushions in channeled goose down (Assopiuma Gold Label certified) with core insert in high-resilience, variable-density polyurethane foam and independent pocket springs. Backrest cushions in channeled goose down (Assopiuma Gold Label certified) and polyester fibers.
Structure, seat and backrest cushion covers are completely and easily removable in all versions, to guarantee easy and frequent cleaning of the covers.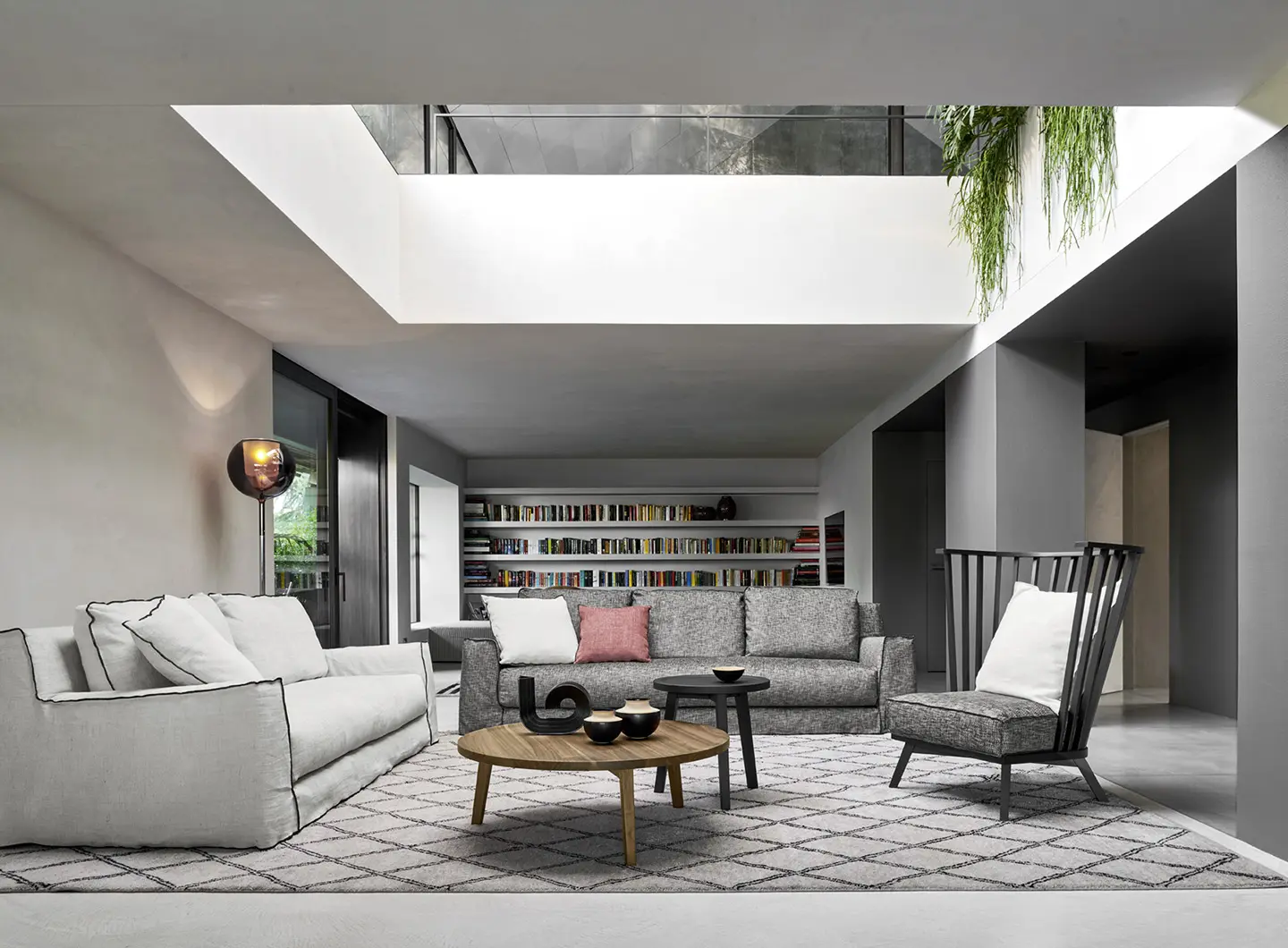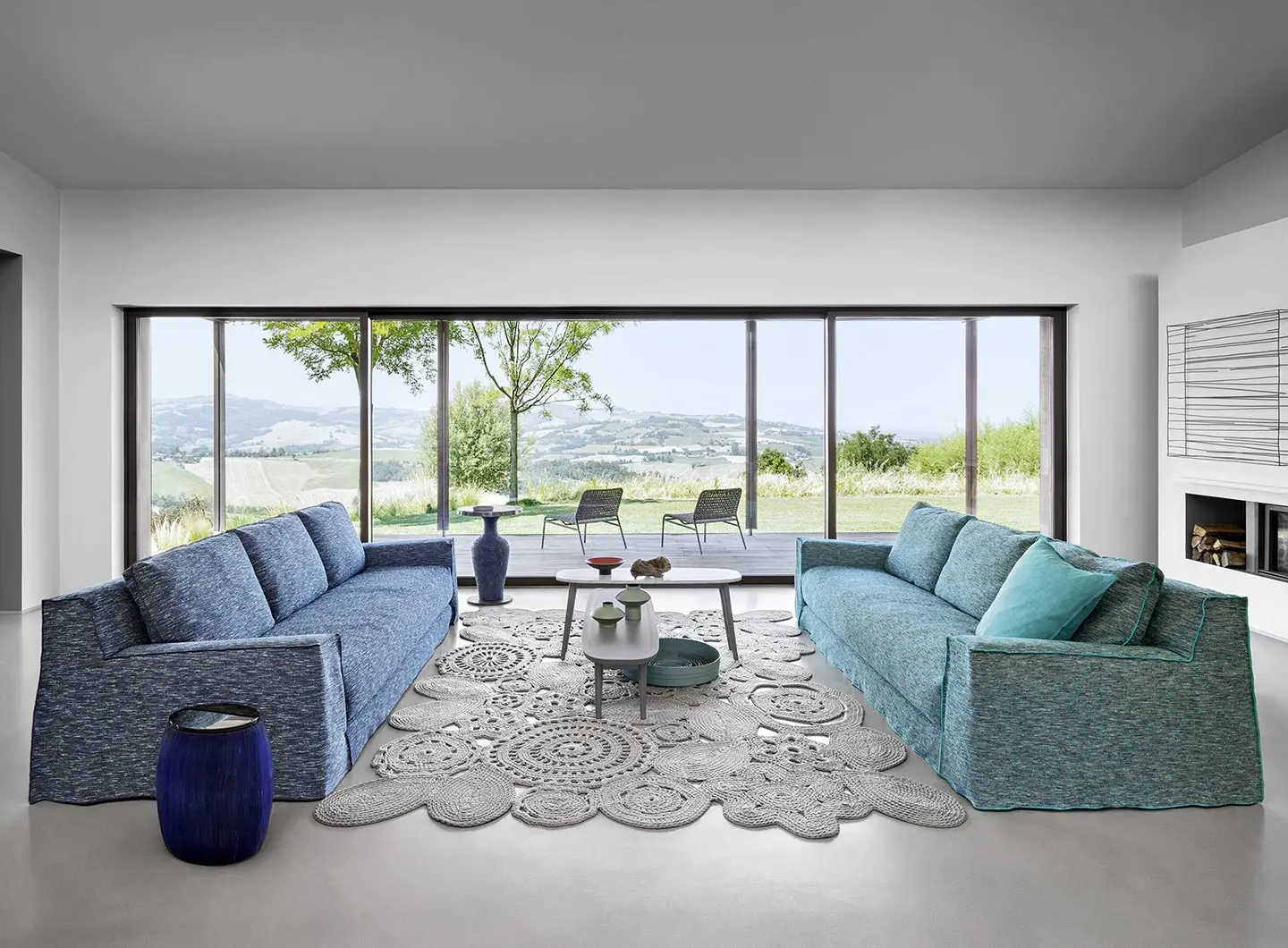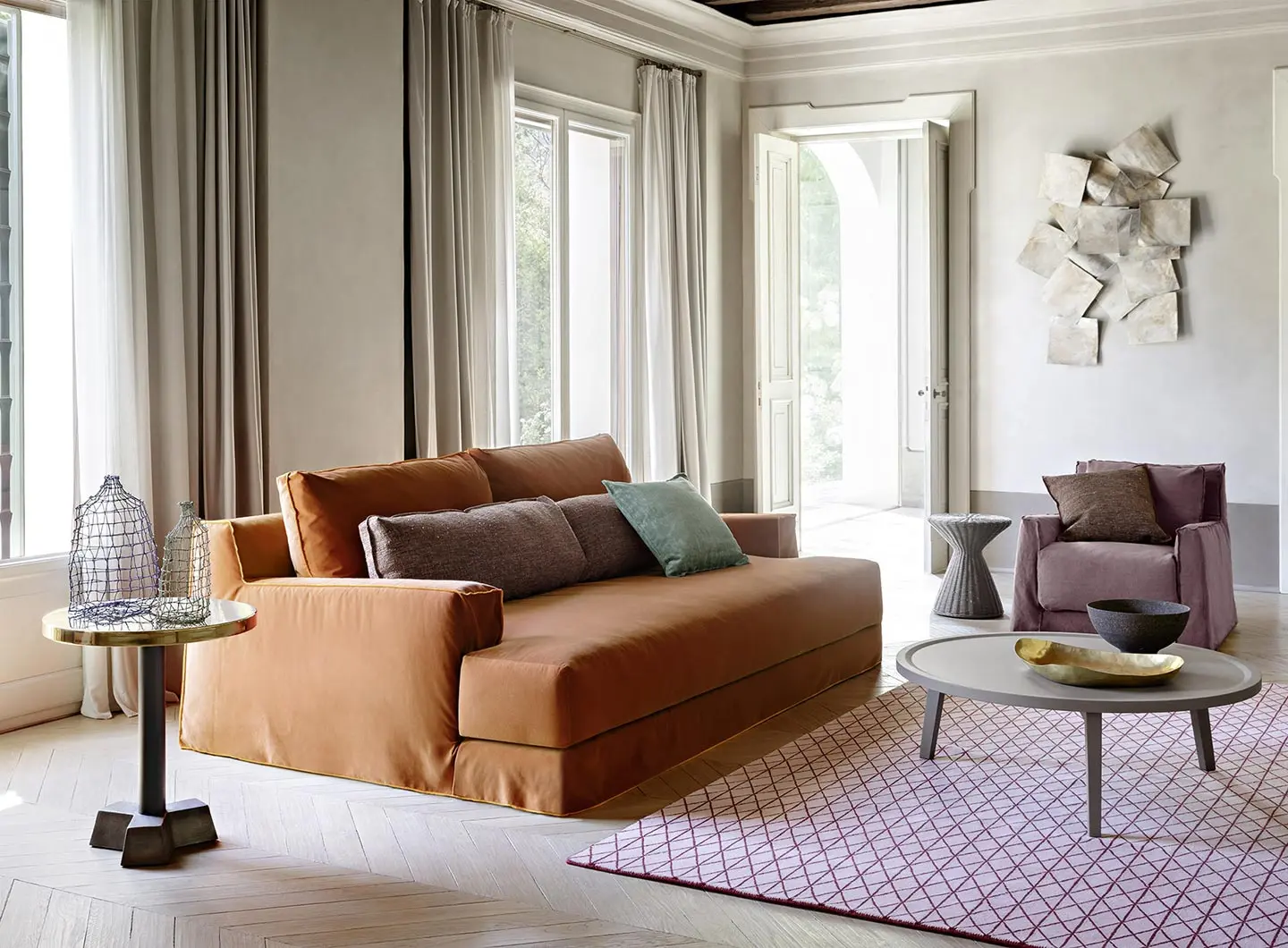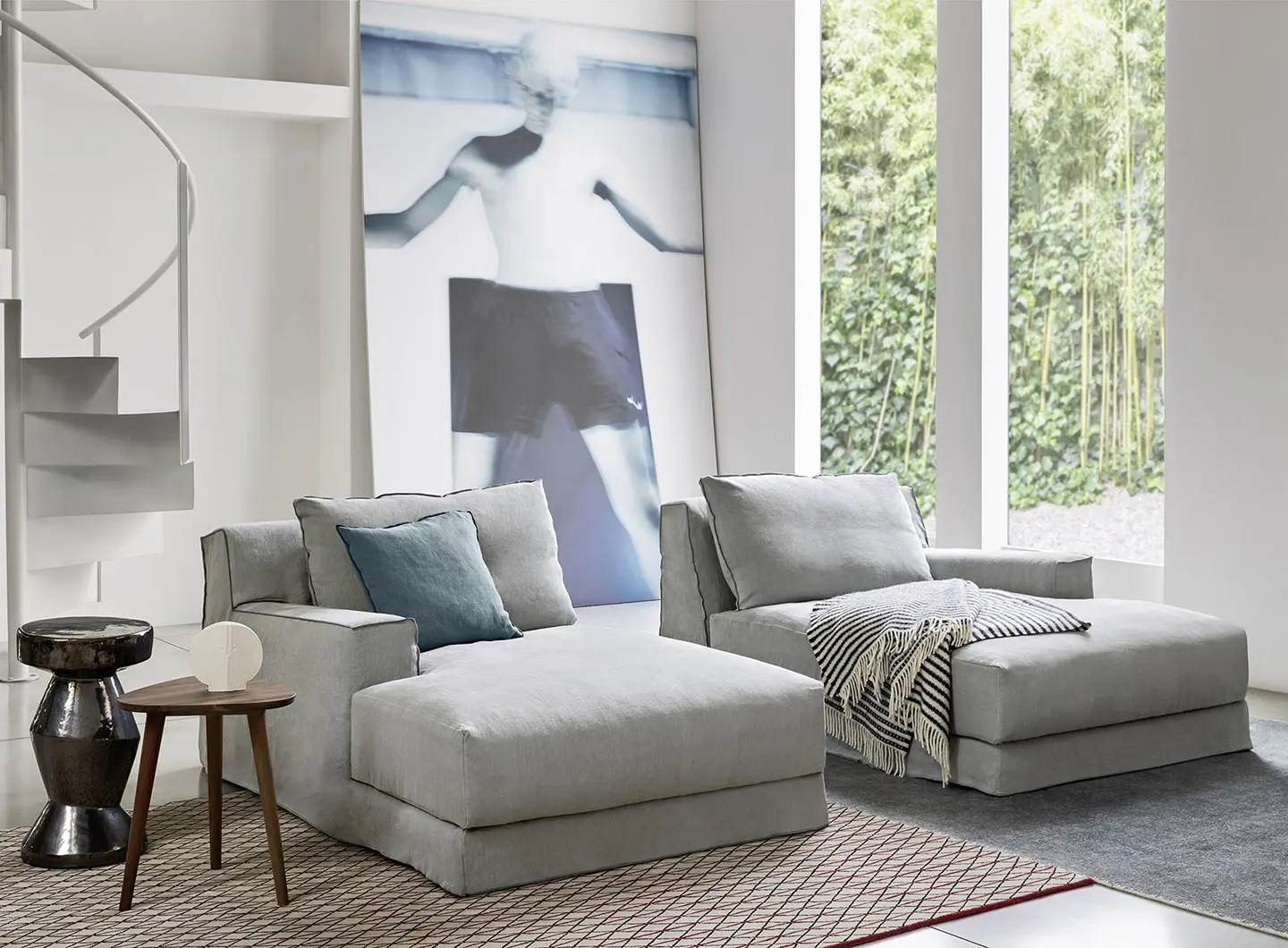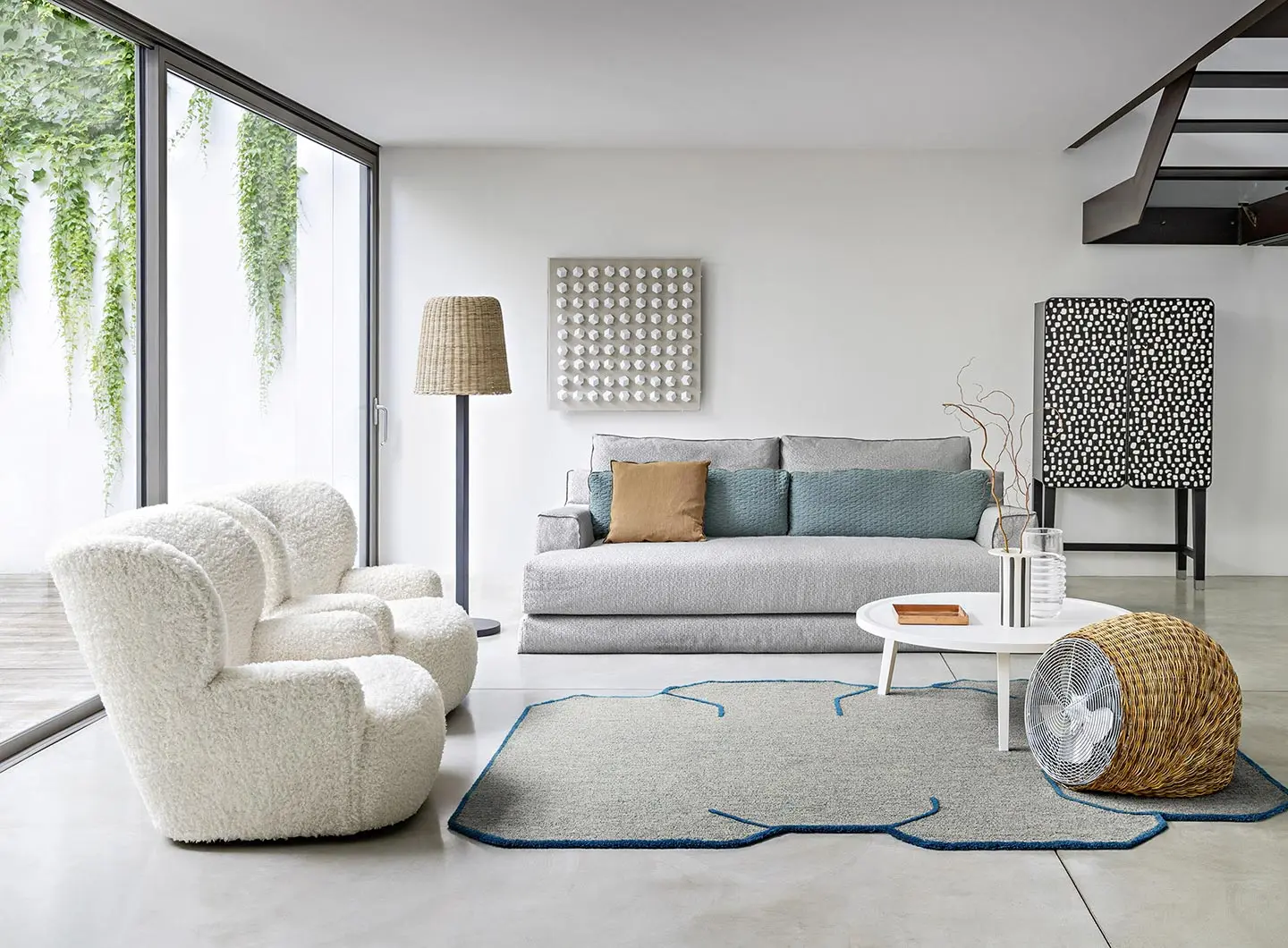 Loll Modulare 
Moduli di differenti forme e particolari elementi angolari della famiglia di divani LOLL permettono di dare vita a composizioni sempre nuove. 
Con il nuovo divano LOLL modulare Gervasoni da vita ai propri universi domestici, proponendo soluzioni adatte a rispondere alle più svariate esigenze: zone living moderne, eleganti, minimali, in cui ogni prodotto è un invito al relax, per sentirsi avvolti da soffici imbottiti delle diverse collezioni. 
 
BRAND SELECTION
OUR PRODUCTS