Brise 23, 24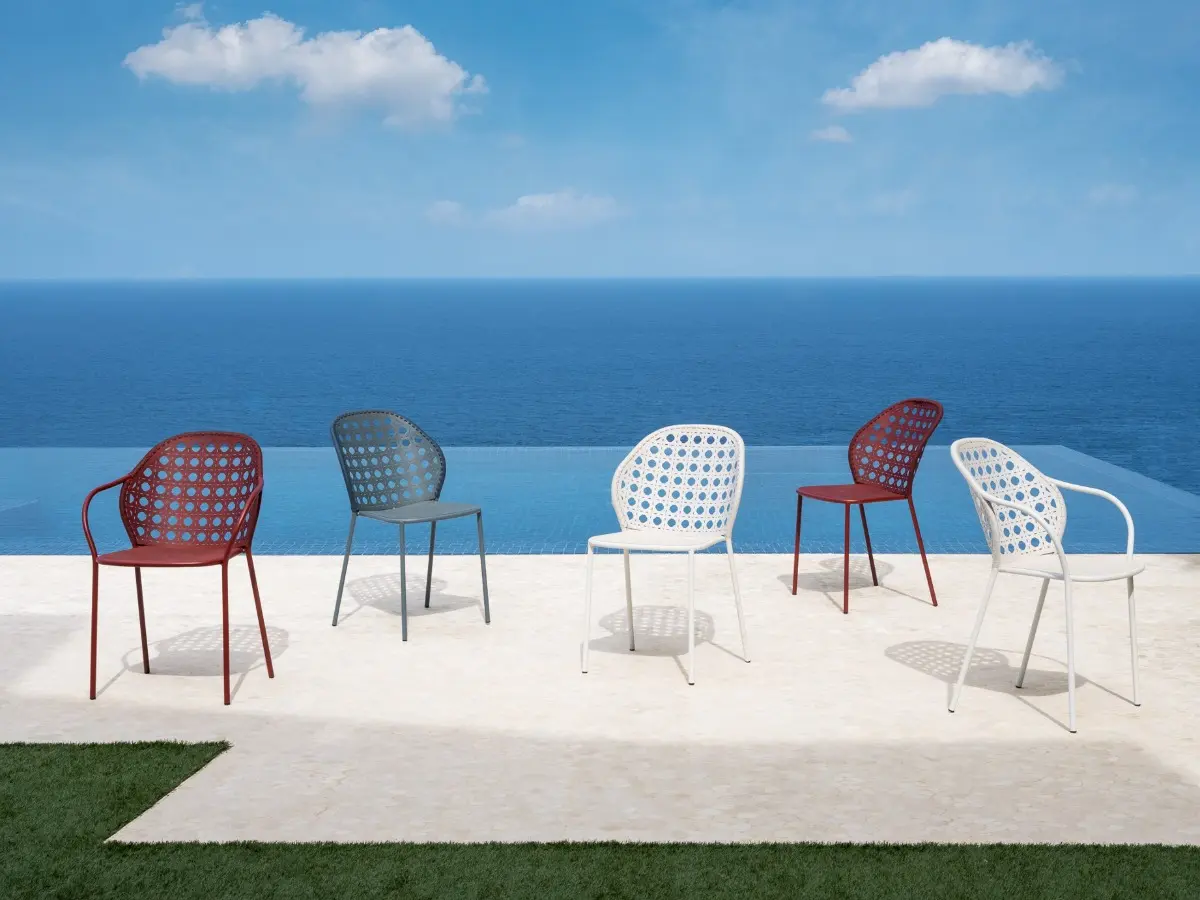 A lively collection, elegant and bubbly at the same time, calling to mind Art Nouveau, floral, defined by ornamental and decorative lines that are inspired by nature to harmonize with it.
Designed by

Federica Biasi
Conviviality is the key of one of the collections by Federica Biasi. Brise, literally breeze, aims at taking us back to that pleasant sensation when a breeze makes the summer heat milder to enjoy moments of relaxation en plein air and, therefore, at accompanying happy and carefree moments.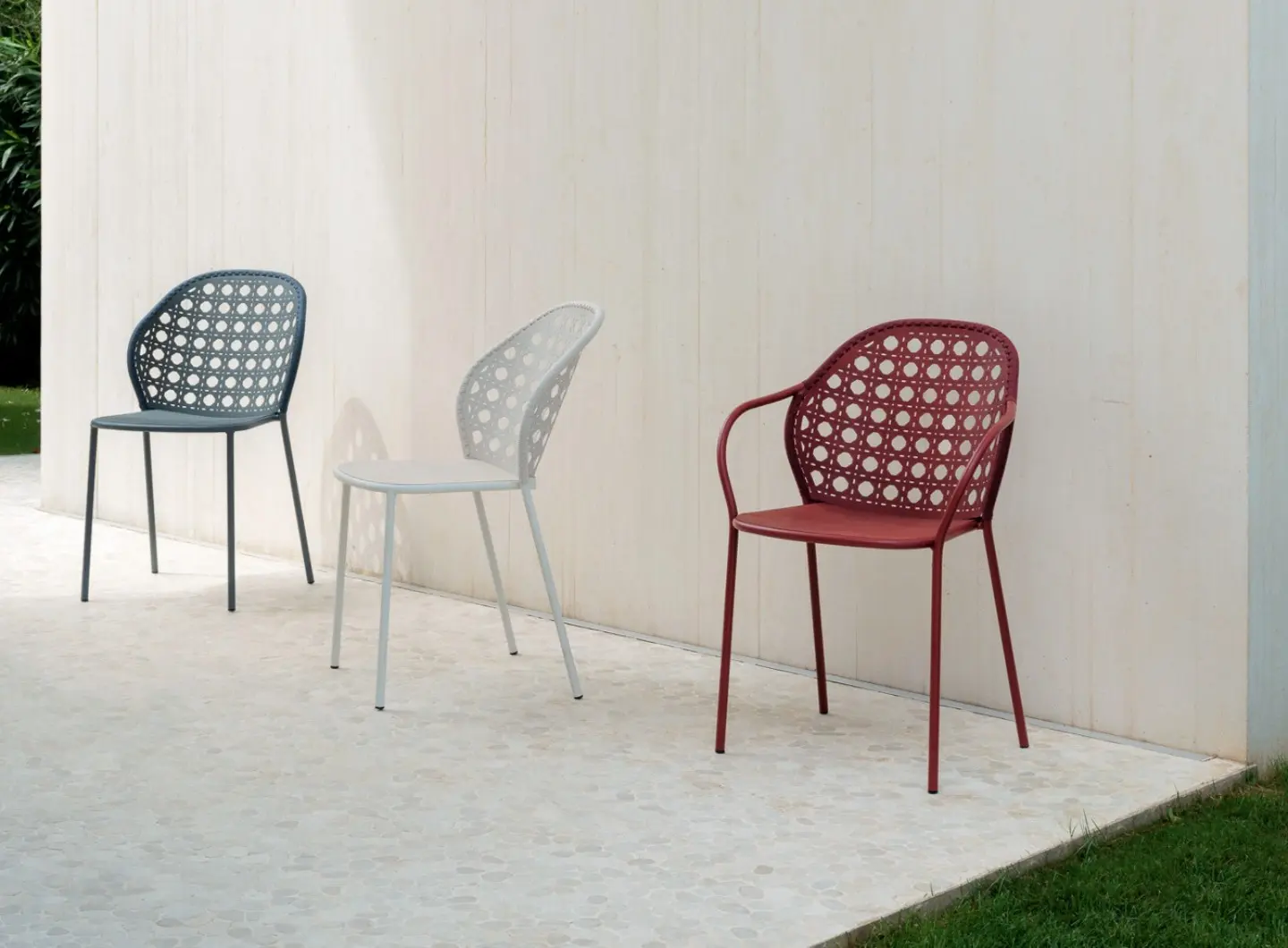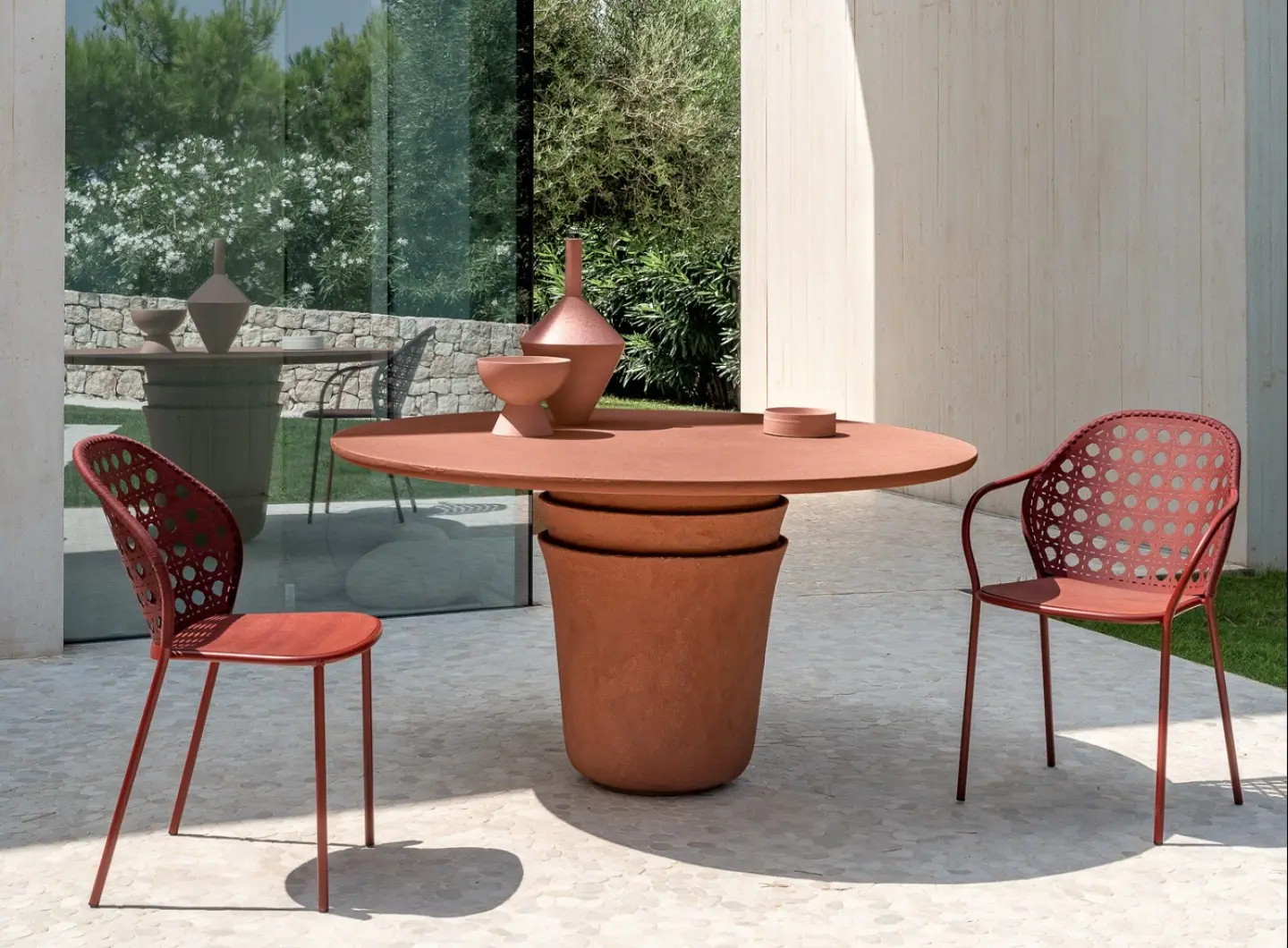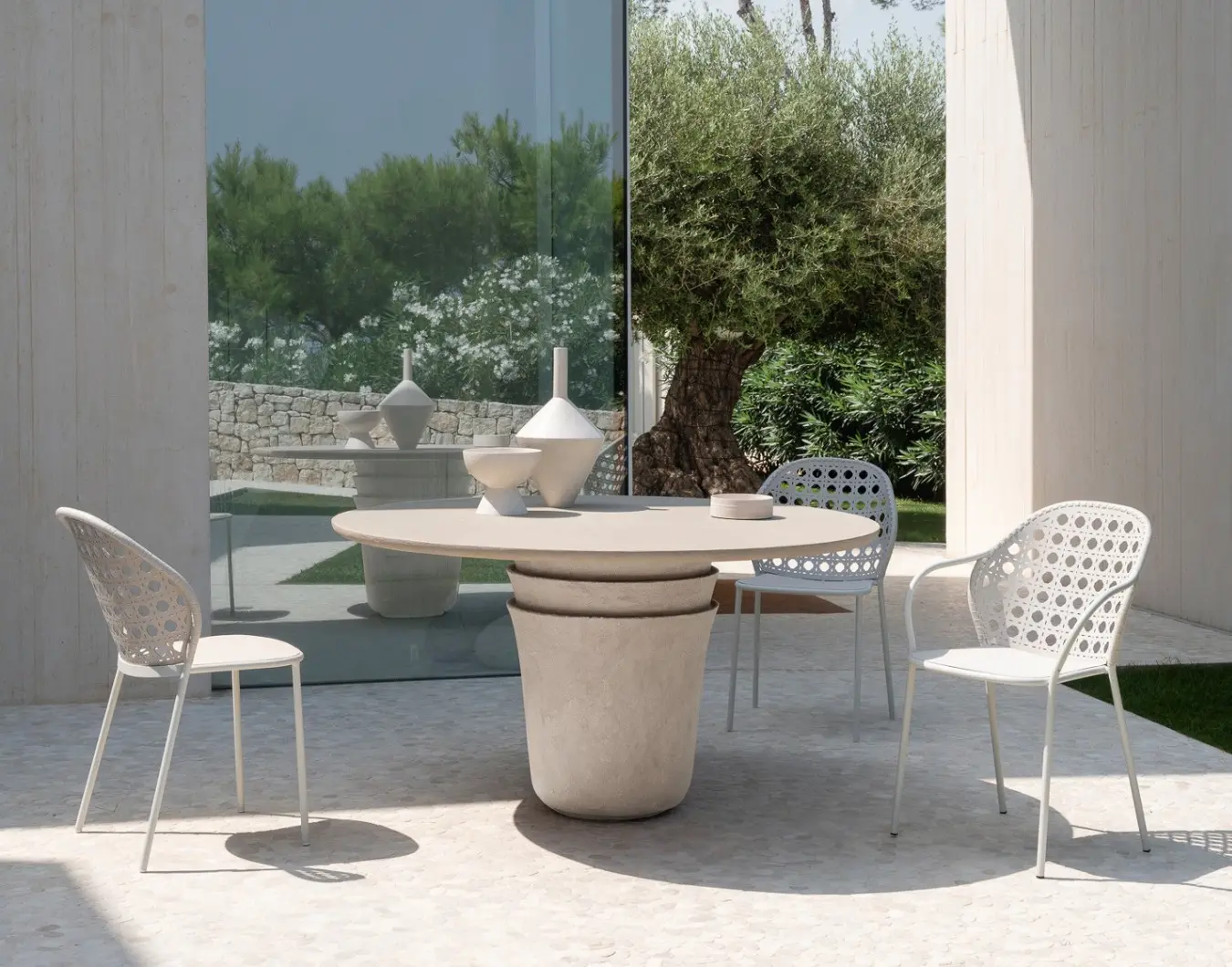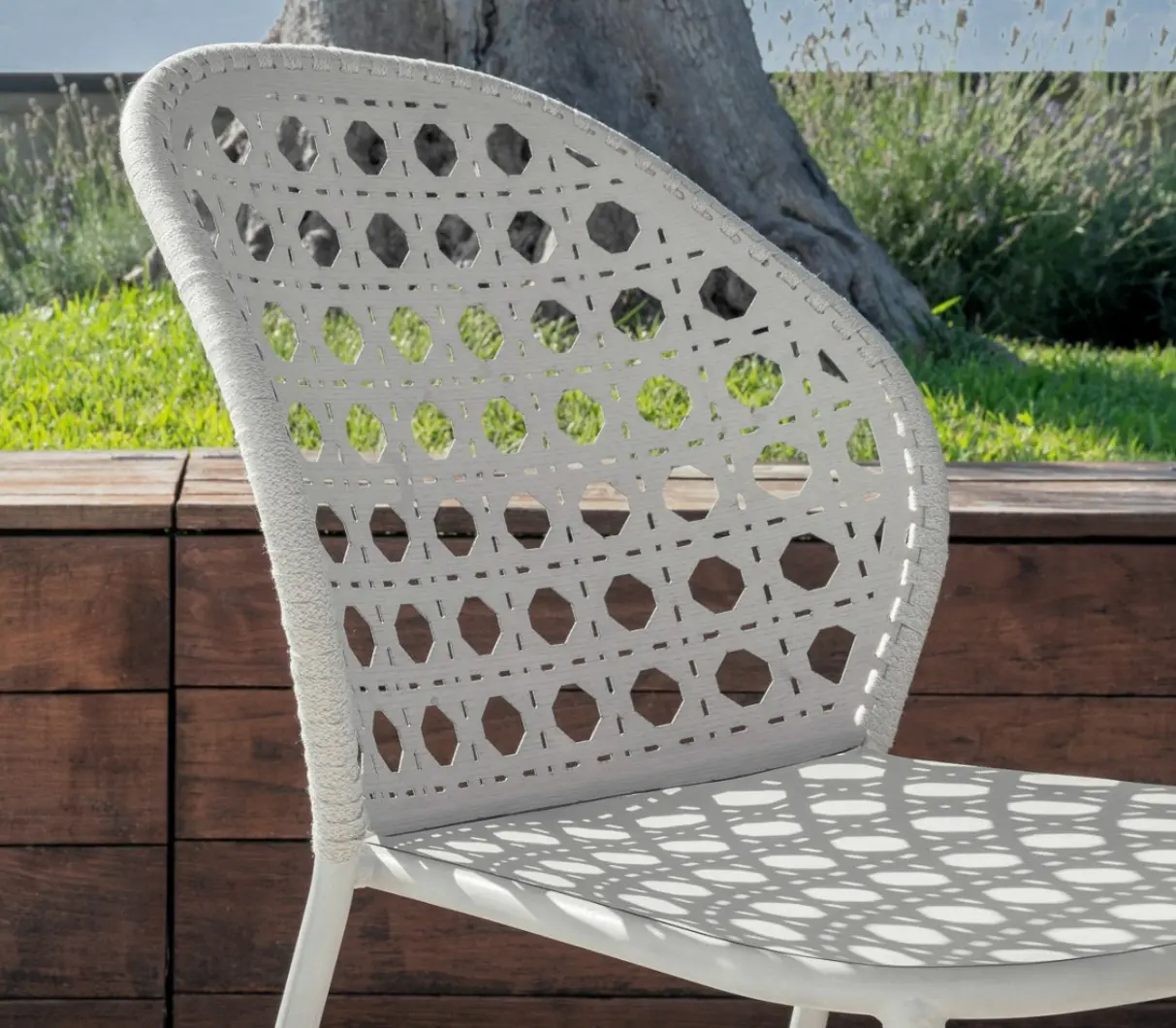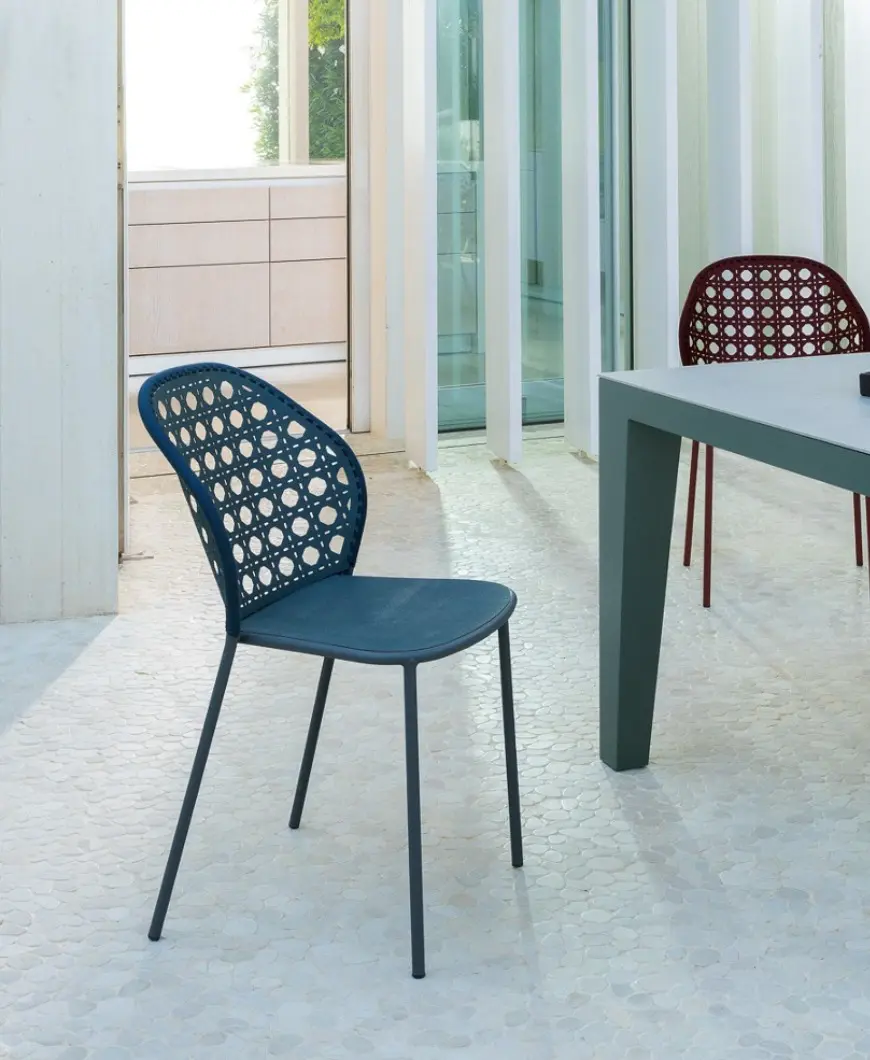 The freedom of composing the space around an outdoor table inspires the offer for outdoor seating Brise. The collection of chairs is made of stainless steel tubes with seating and backrest in Wood Evolution. It is precisely the workmanship of the backrest in laser-carved Wood Evolution to identify the peculiarity of the Brise collection: the creation of a perforated texture in reference to the straw of Vienna. The elements of the backrest are fixed to the structure with a fine seam with marine webbing in the same colour.
BRAND SELECTION
OUR PRODUCTS