Azzurra Sanitari in Ceramica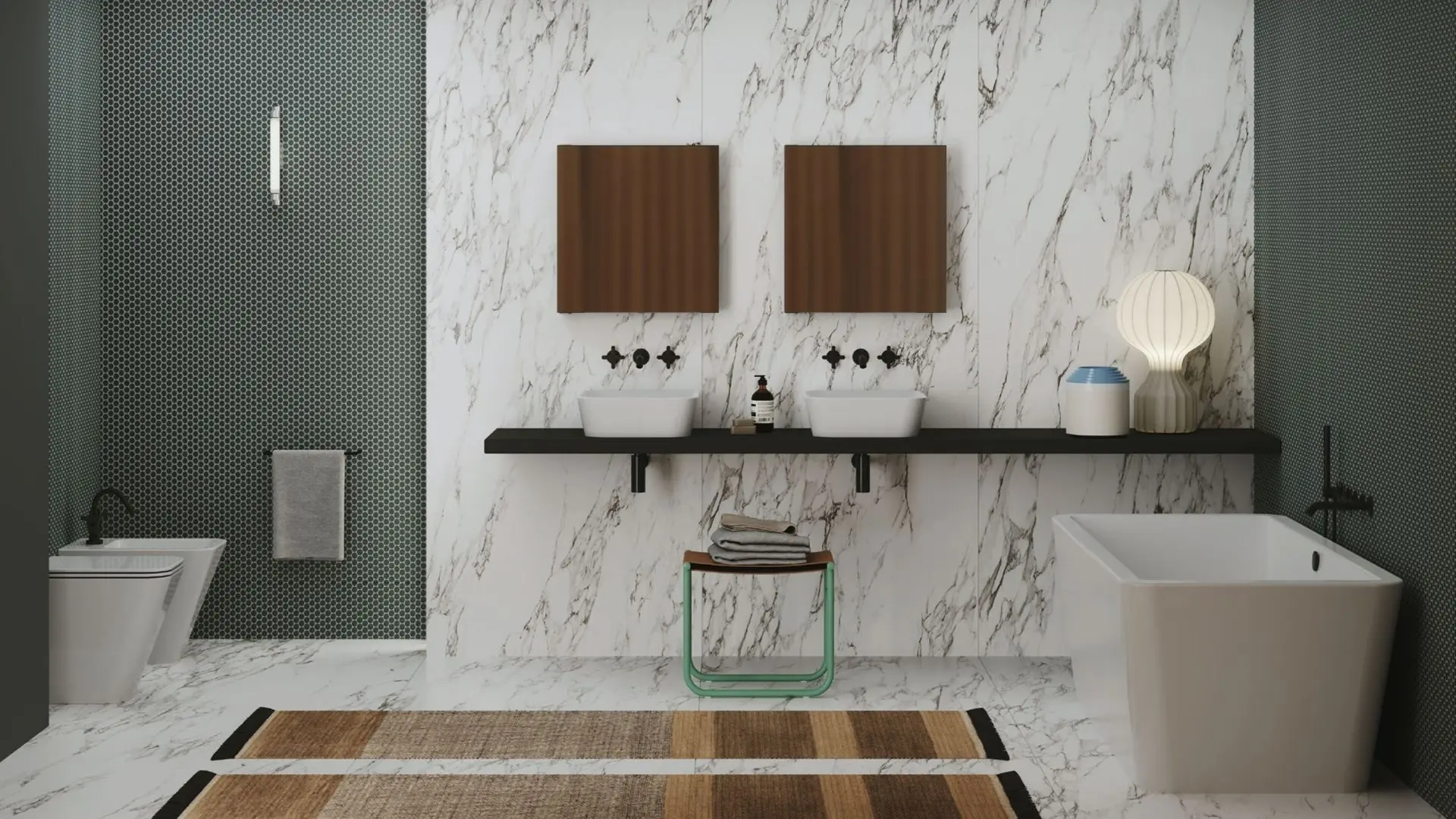 Azzurra explores the possibilities of ceramic by creating sanitaryware collections that combine high customization and advanced technology. The made-to-measure character of the products, in cut, dimensions and colour, extends the living experience.
Azzurra's bespoke approach allows the bathroom to be transformed from a place of service to a continuation of the living room, within a space experienced in a fluid manner.
Internationally renowned designers and architects have designed the brand's collections over the years; among them Hera, designed by Daniel Libeskind and inspired by neoclassical marble sculptures, a tribute to movement, simplicity and lightness.
The company's continuous focus on technological innovation with the aim of improving the way the bathroom is lived in has led to the acquisition of numerous patents. Among these are SoloDue®, the shower tray with a minimum thickness of 2 centimetres, Le malteceramiche®, a finish with a material texture, and the patented technological innovation Watersaving, through which Azzurra has developed sanitary fixtures able to use only 3 litres of water, instead of the 9 litres normally required by a complete drain.
Azzurra has received many international awards and certifications for its formal research and technological innovation. Among them, Archiprodutcs Design Awards (2021), the Honourable Mention at the Compasso d'Oro (2011), three nominations at the Designpreis (2011), the inclusion in the ADI Design Index that collects the best Italian design (2010), If Product Design Award (2009), Design Plus (2009 and 2011), Red Dot Award Communication Design (2009), Two Good Design Awards (2009).