Azzurra Sanitari in Ceramica
INTRODUCES
Leuca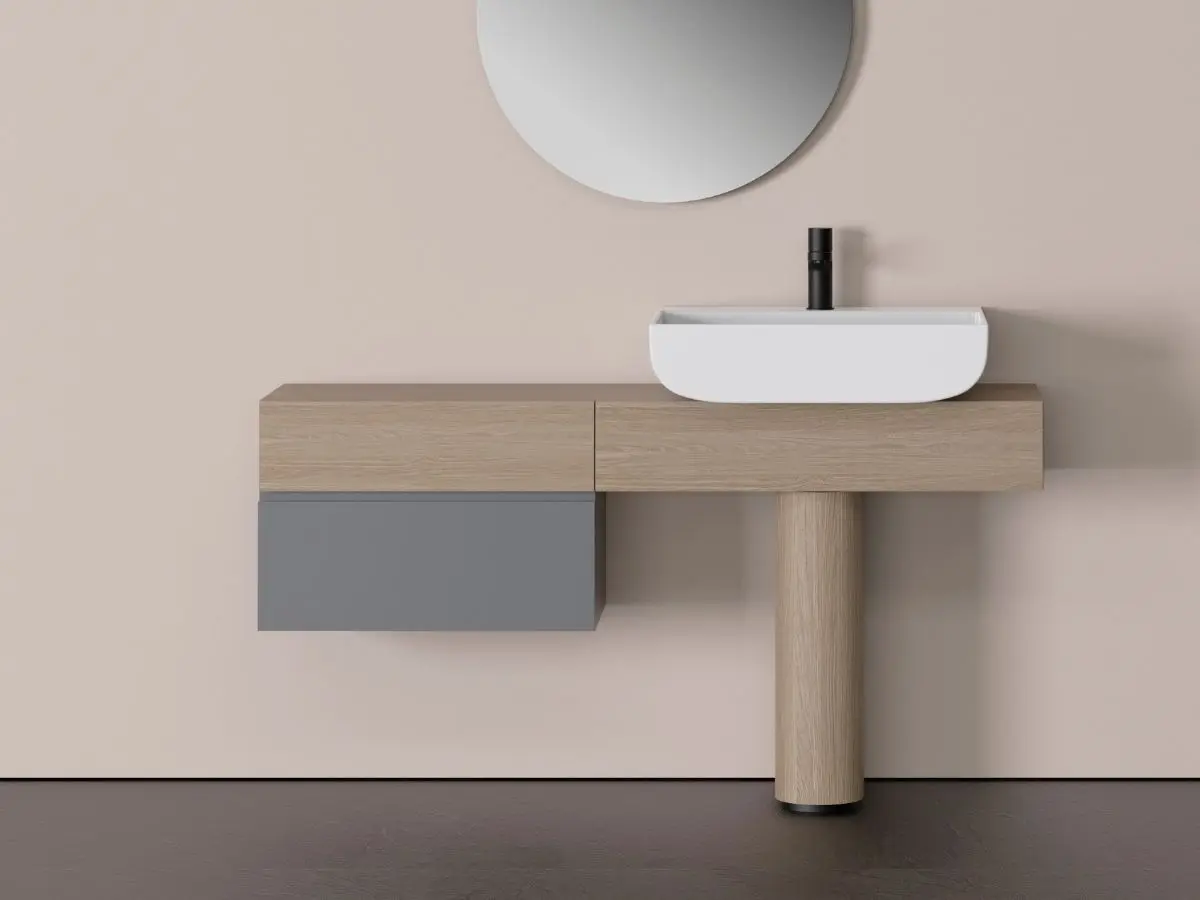 The Leuca washbasin and the Charlotte furniture expand Azzurra's design bathroom collections and testify a study that winds through the architecture of the XX century, the synergy between materials and images of the coastal landscape of Salento.
The name Leuca refers to the place where the waters of the Adriatic Sea find their first meeting point with those of the Ionian Sea: the mixture of two landscapes at the same time, similar and different, becomes the reason for a creative moment that translates into lines, shapes and motion, the design of the washbasin by Diego Grandi.
Leuca's profile is outlined through a basin, both single and double, in which sharp edges and soft and sinuous connections interact. The basin is characterized by a welcoming curved section that recalls the abstract design of a wave, to give dynamism to the smooth and uniform ceramic material.