Kyo
Category: Desks and workstations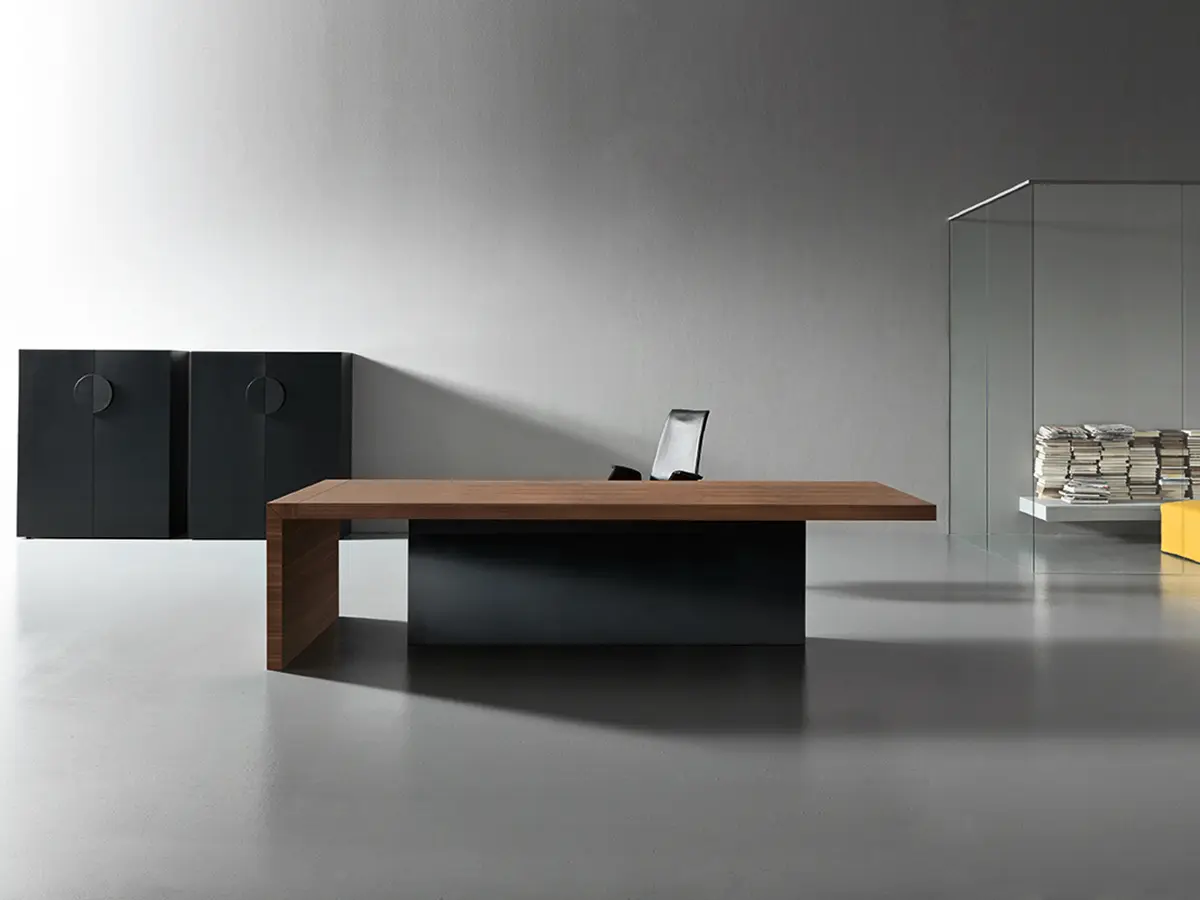 Kyo, a Japanese word meaning 'strength' is a collection of presidential, executive and meeting tables, where the simple shapes of the lines are enhanced by the use of materials and the thickness of the tops.
KYO, 15 years and counting.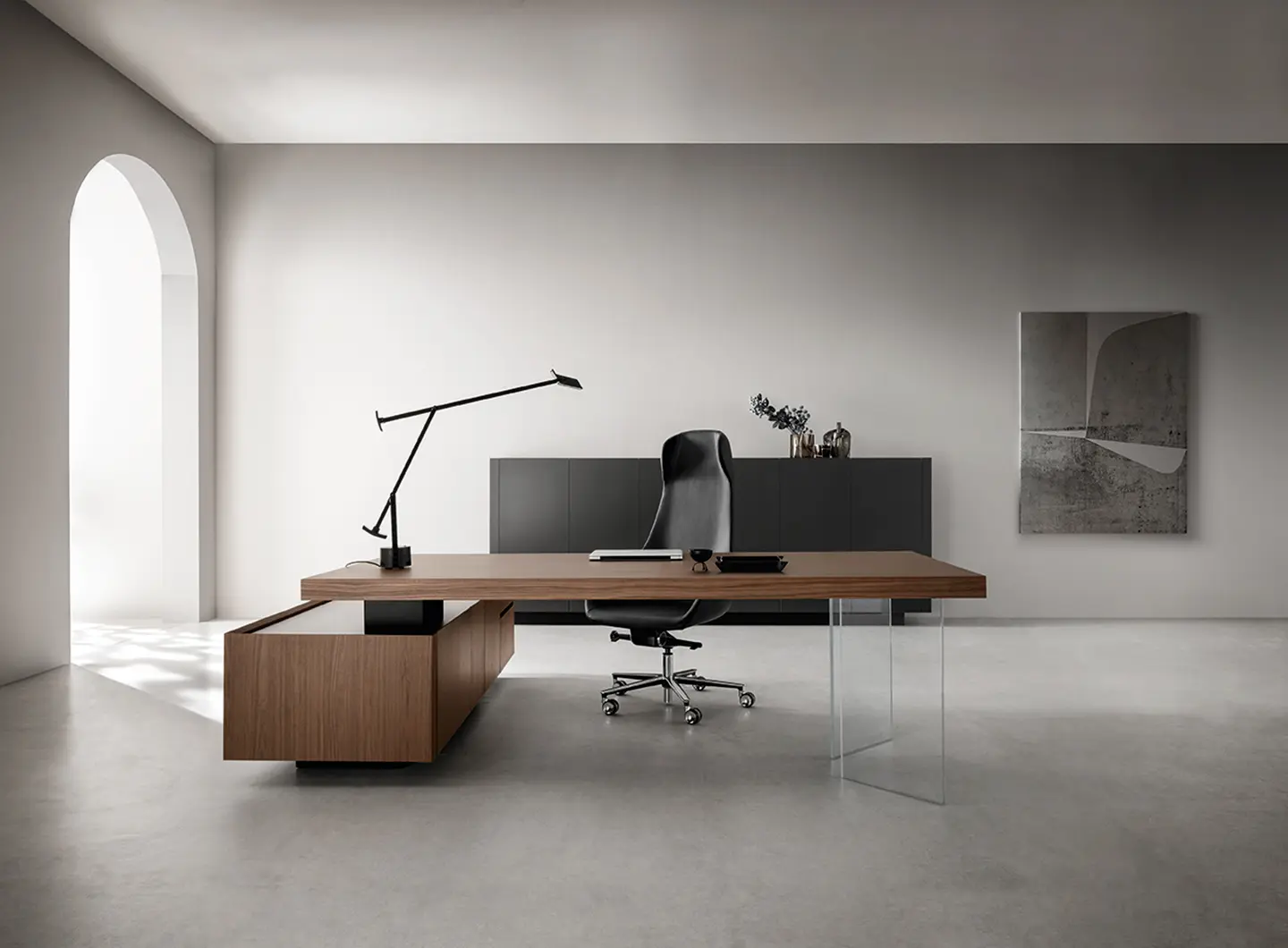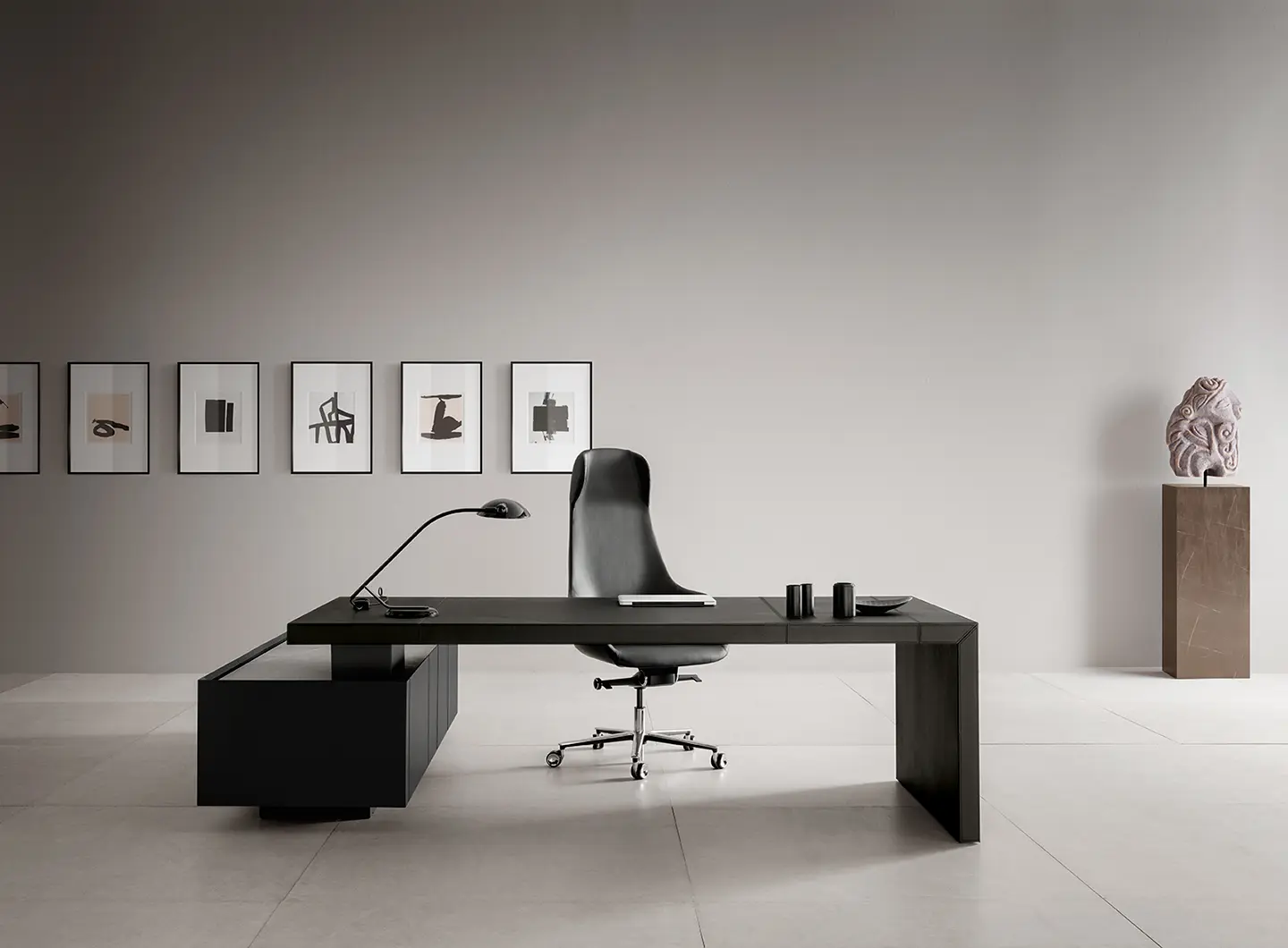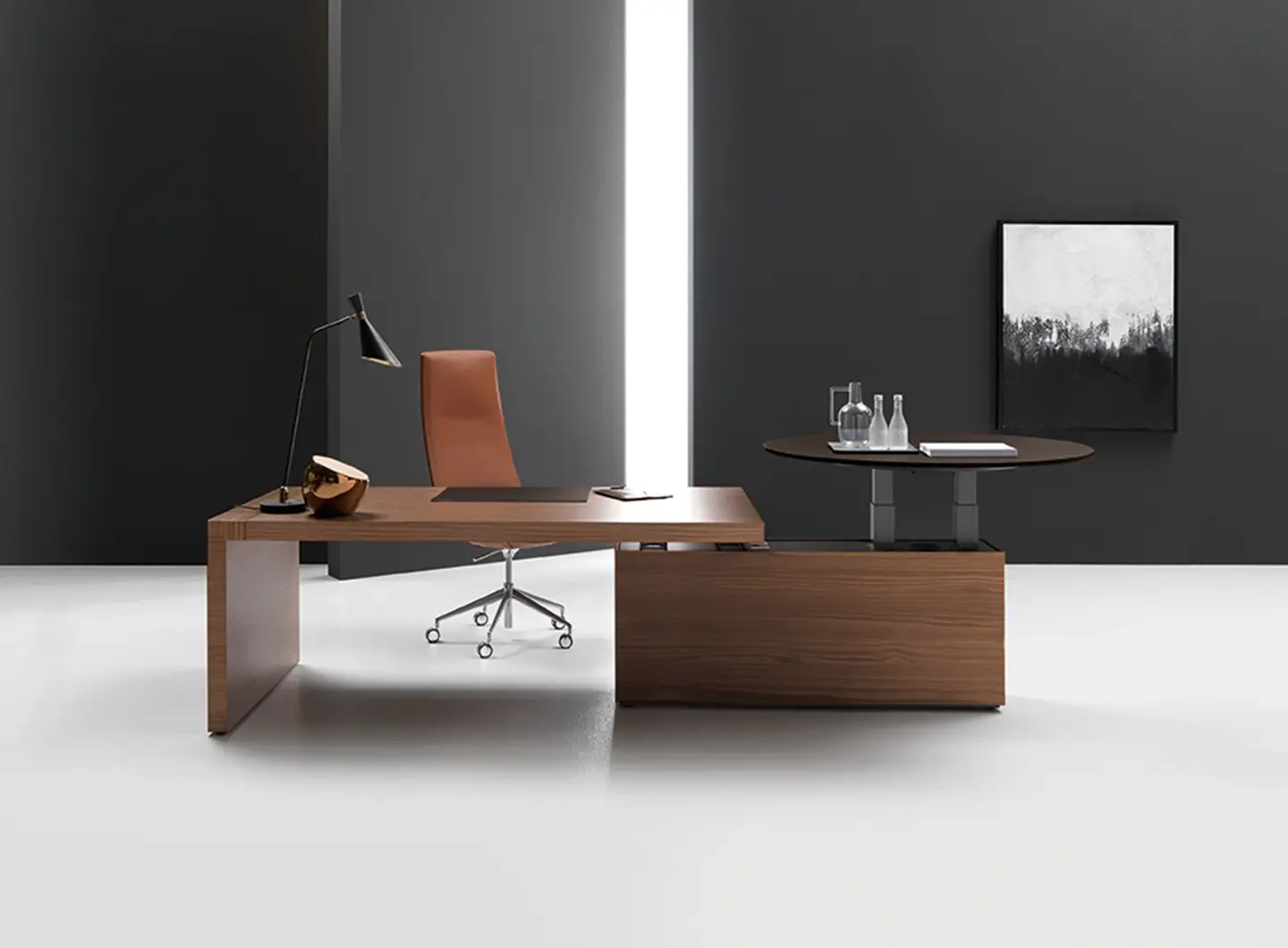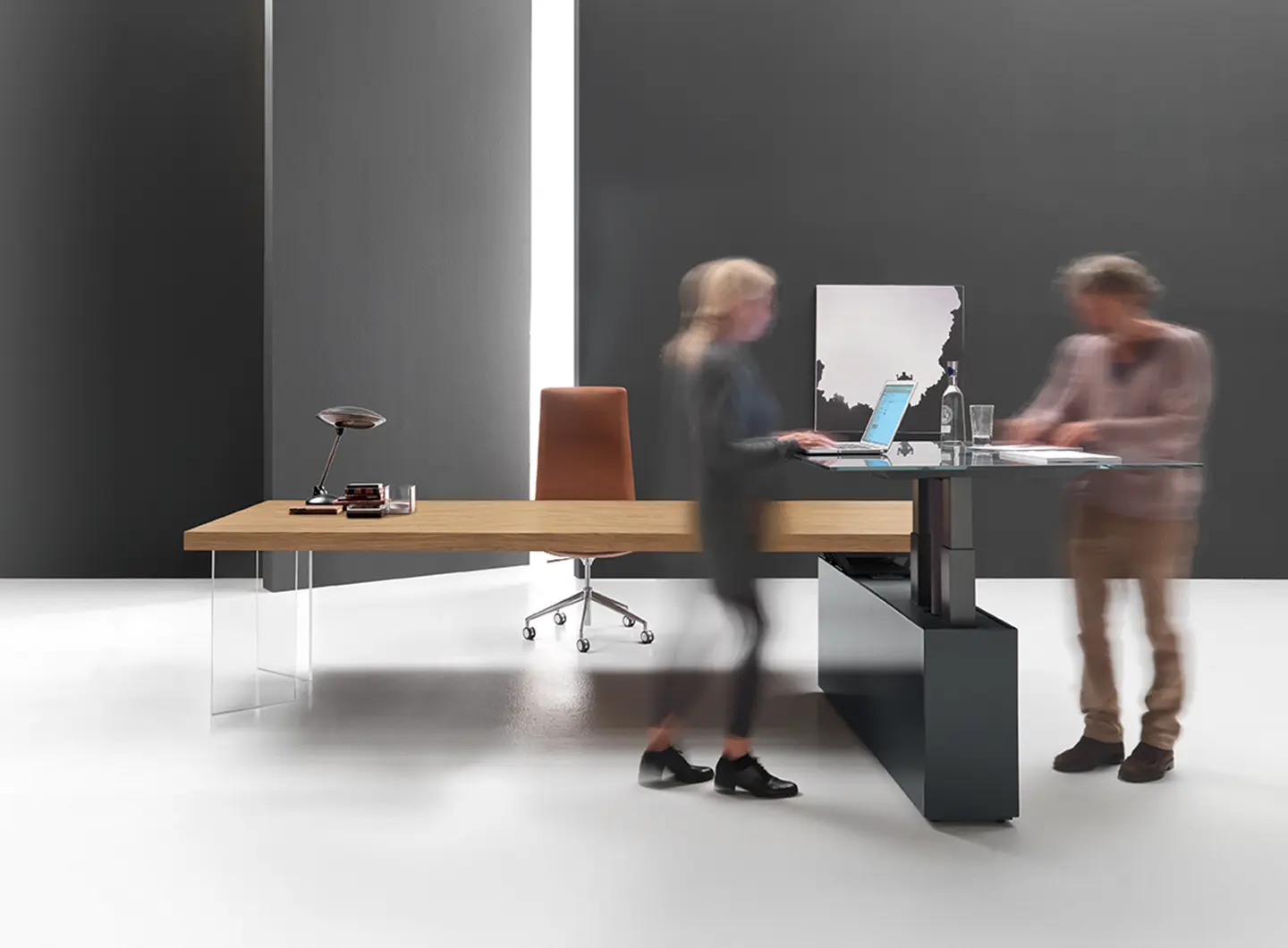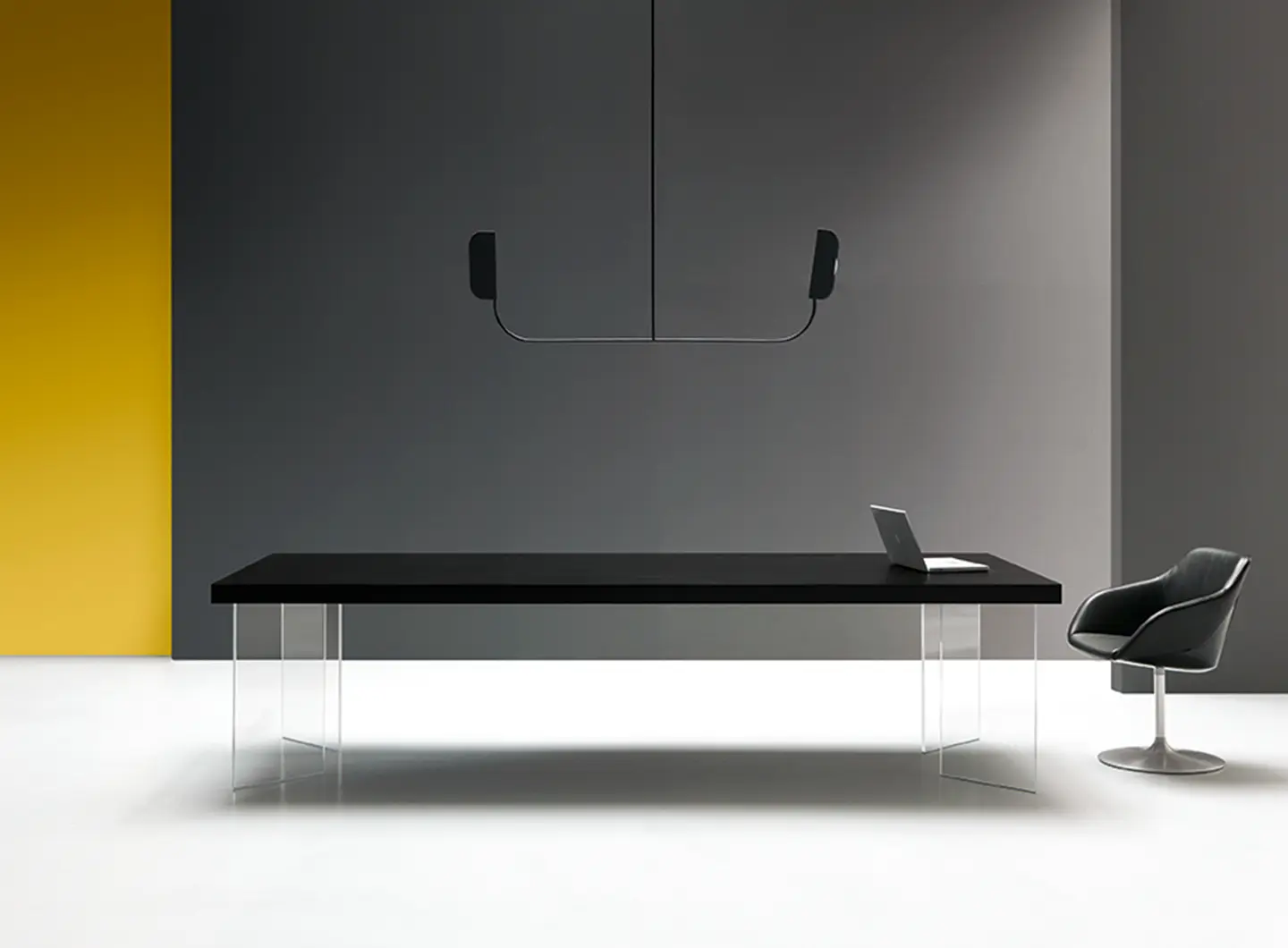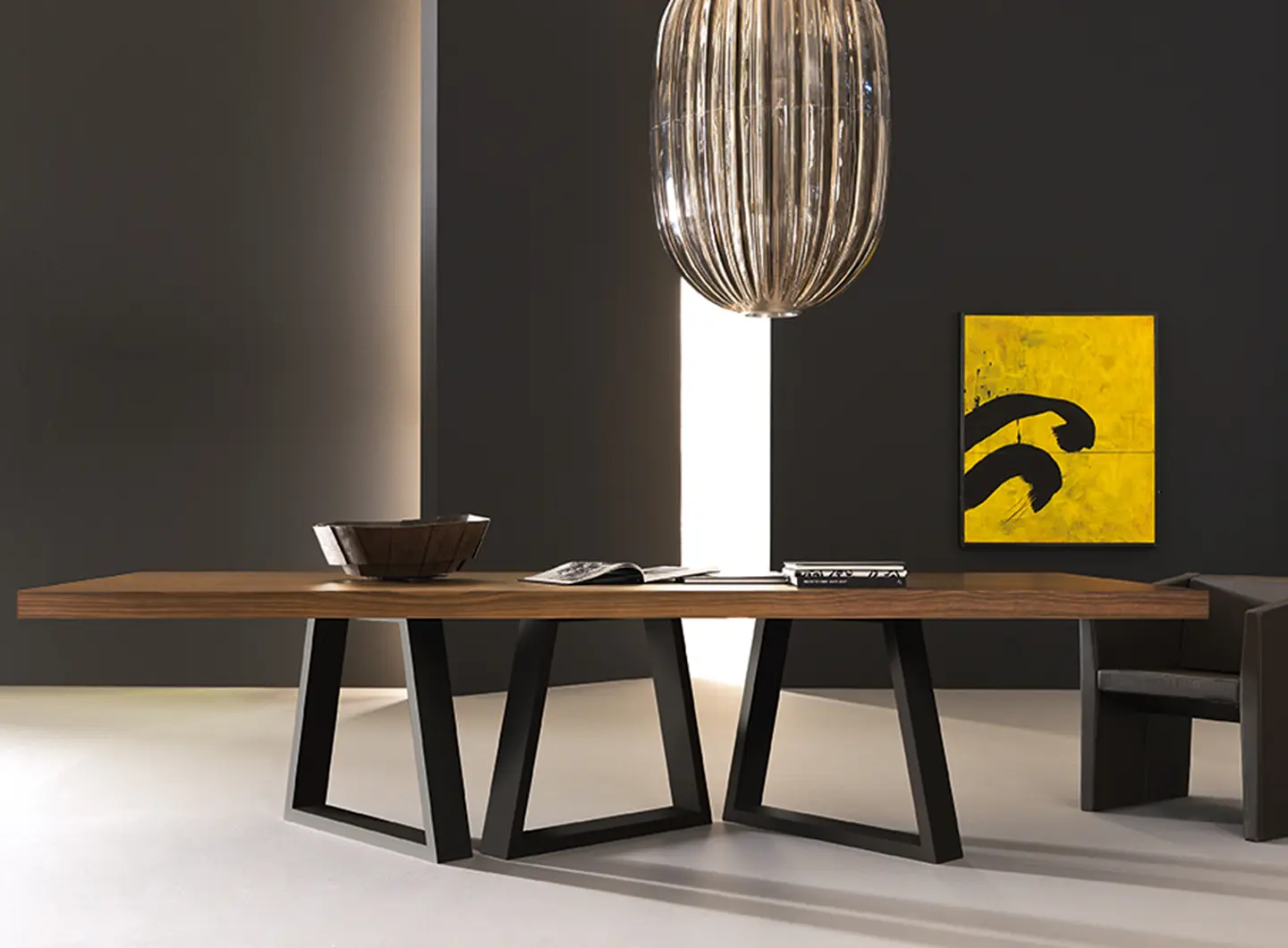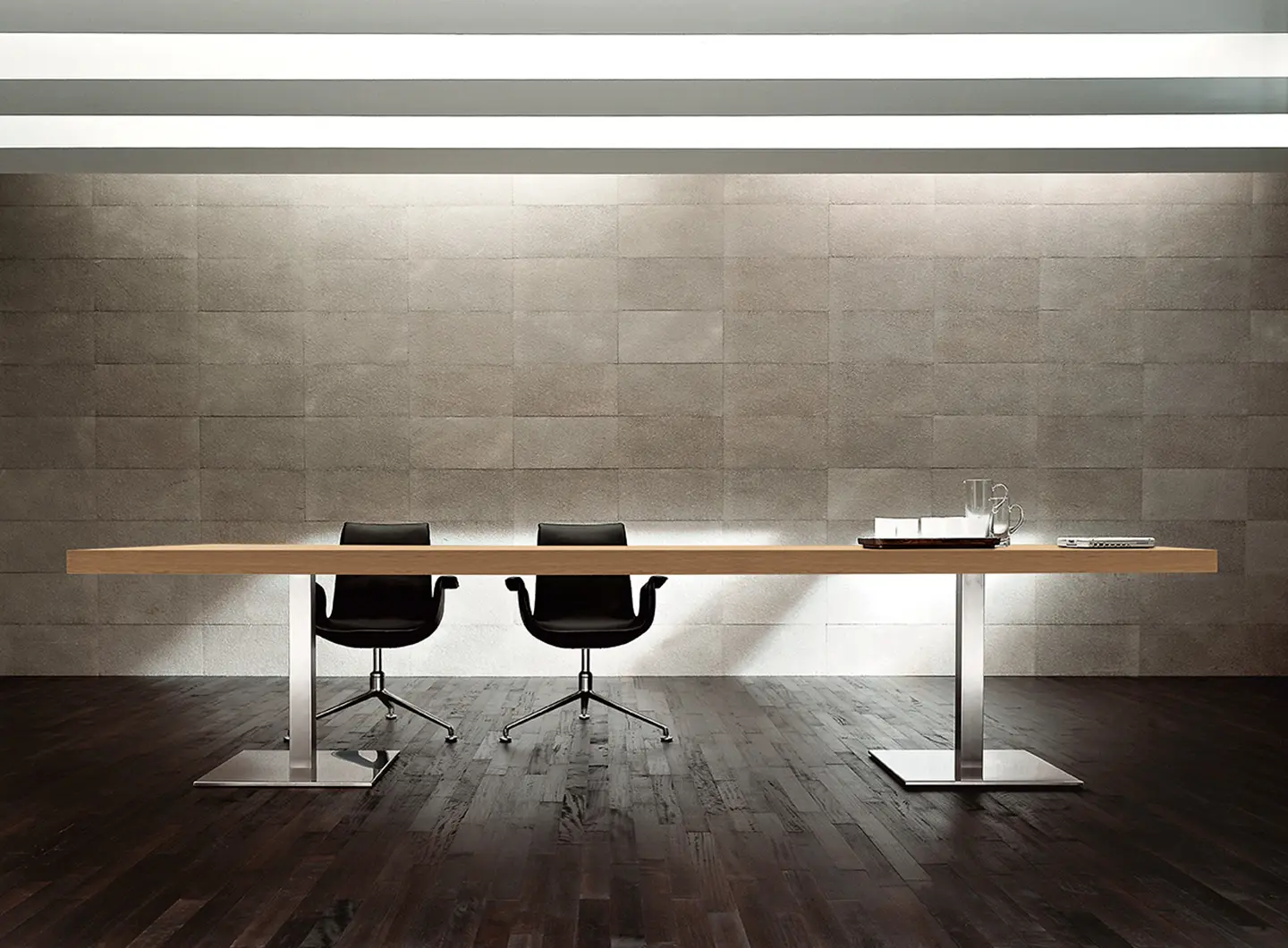 The table designed by Mario Mazzer for Martex in 2006 has become an icon of style and elegance. A timeless product, result of a holistic vision that places work and well-being on the same level. The craftsmanship of skilled hands combined with the most recent and innovative design and construction techniques that combine technological and aesthetic requirements and integrate them in a delicate way. Now with increasingly eco-friendly contents and materials.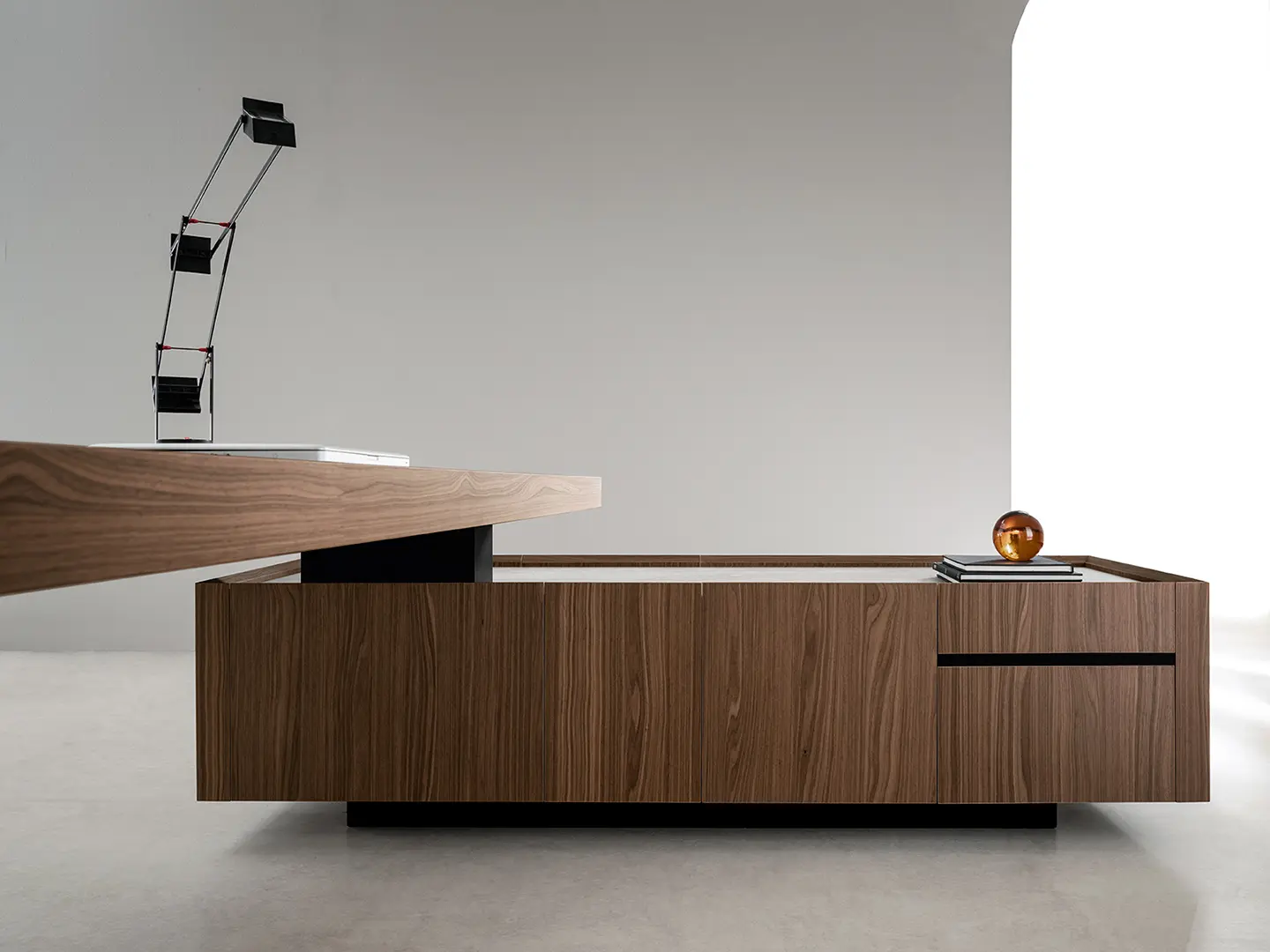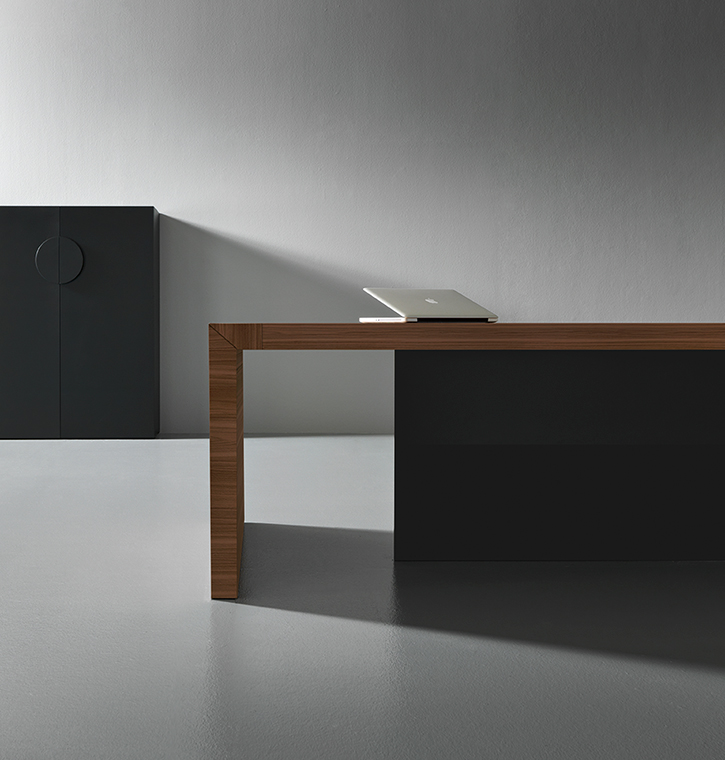 Product description
KYO is an icon that continues to enrich its range of products and finishes for maximum customization. Desks and meeting tables come in a wide variety of materials: from wood to lacquer, from glass to leather, from cement to 'solid surface' or Fenix through to more particular materials such as Gres or marble on request.
There are many bases to choose from, from wooden legs 70 mm thick in all finishes, under-desk structural cabinets or transparent extra-clear glass basements for a totally suspended desk effect.
The customer that chooses Kyo will have a customized office according to functional and aesthetical needs.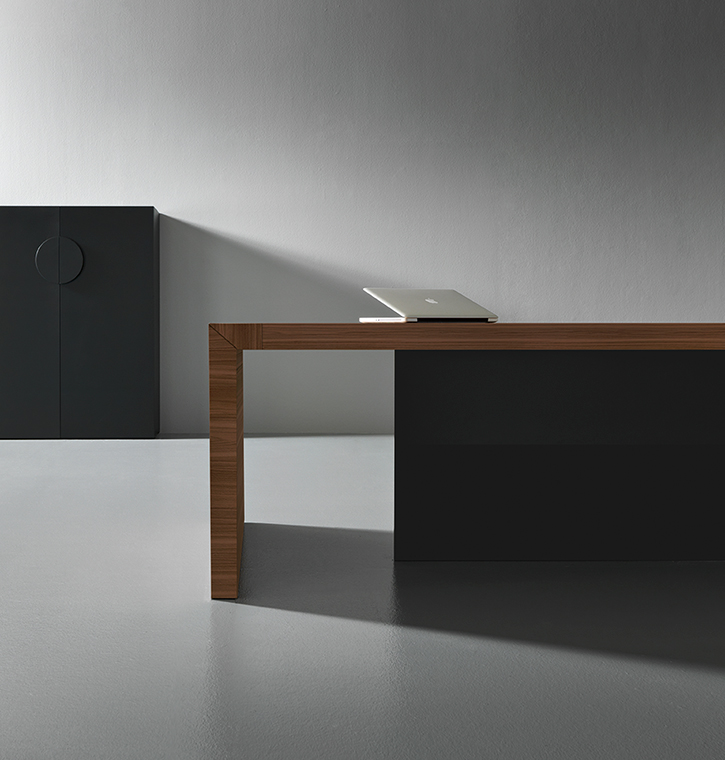 Materials
Concrete, Eco-leather, Wood, Leather
Characteristics
height-adjustable
Dimensions
Different sizes possible;
multiple legs and base and wire management solutions
Product sheet
Discover Kyo Collection

Official website
Visit Martex.it

BRAND SELECTION
OUR PRODUCTS