Jumbo Collection
INTRODUCES
BROCART | Jewel cabinet
Category: Cabinets and containers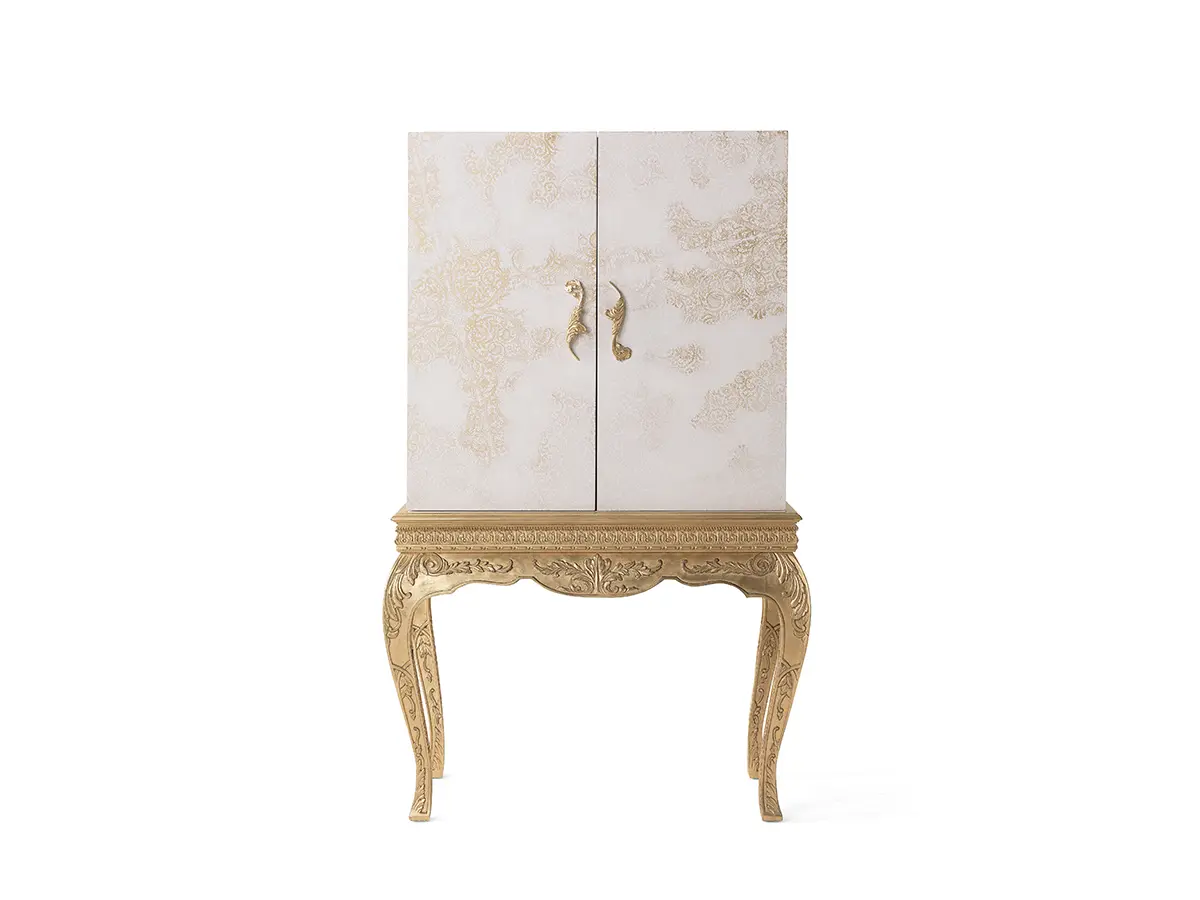 The jewel cabinet of the Brocart line presents a base with hand-carved legs and antique gold leaf finishing in pure classic style, combined with an upper part featuring a more essential and linear volume.
The ornamental theme evokes the Cantù lace, a motif of the Italian manufacturing tradition, present in the Cantù territory since the XVII century. The interior of the cabinet, upholstered in leather and microfiber, is equipped to house the most precious objects and has drawers, compartments for watches and electric rotors. 
Discover more on www.jumbo.it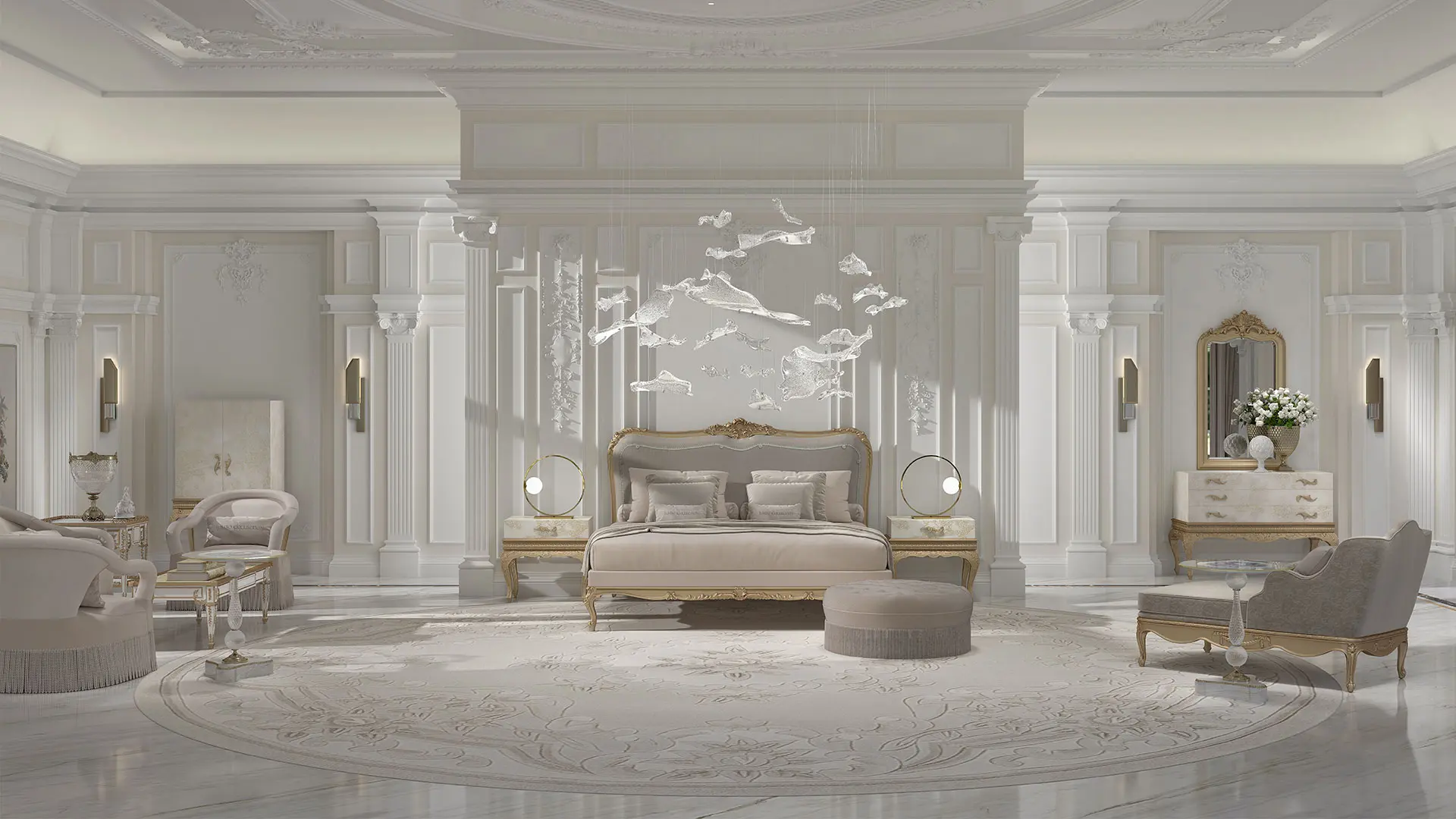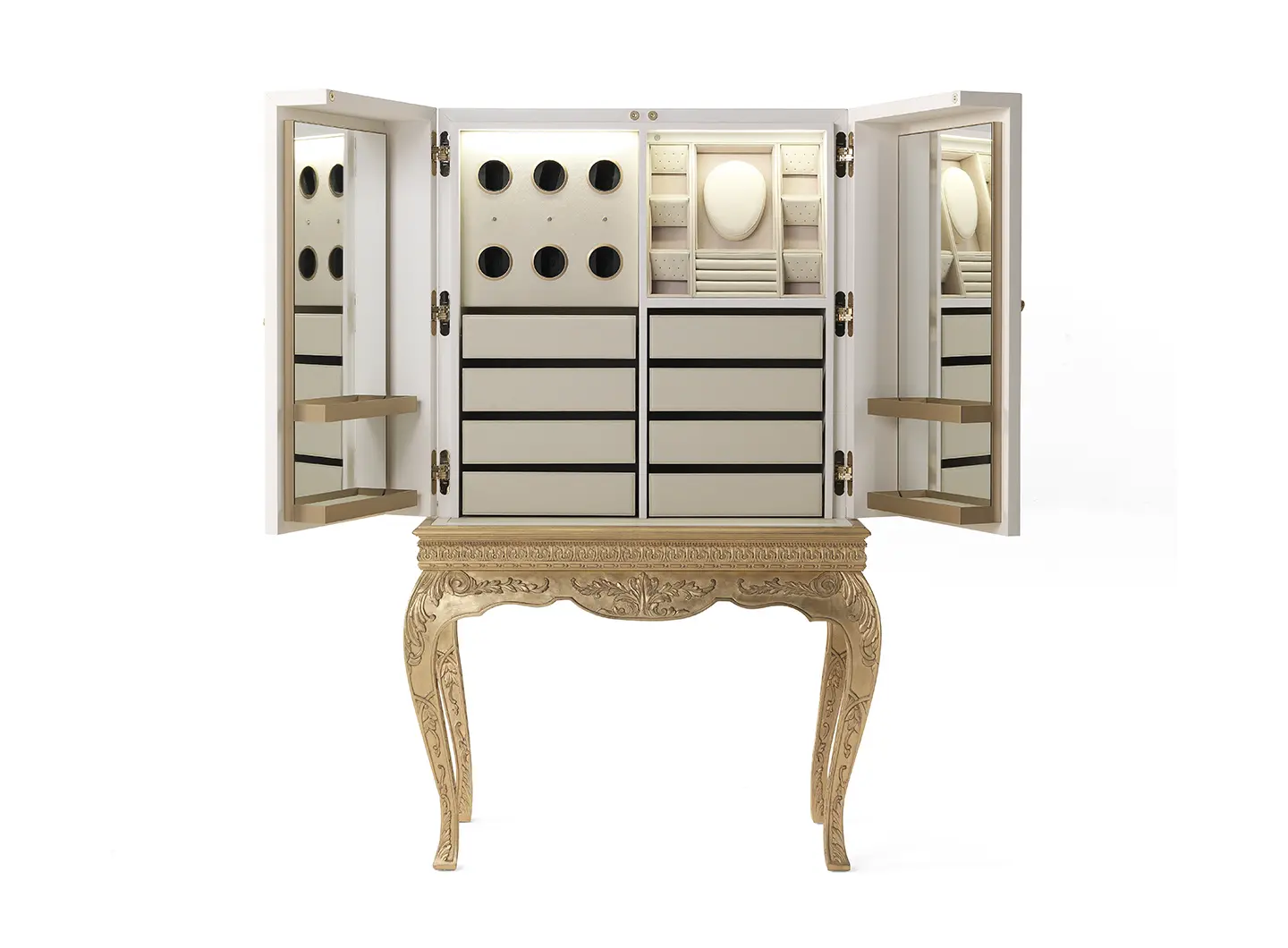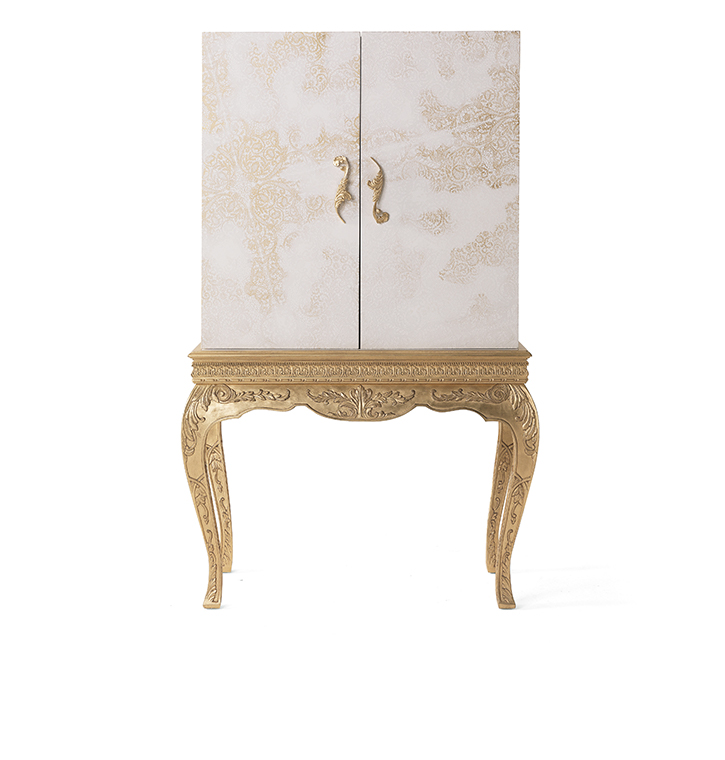 Product description
Jewel cabinet with base in wood, hand-carved legs and decorative frame with patinated antique gold finishing.

Structure in lacquered wood with gold leaf laser engraved lace decoration. Two doors.

Internal compartments equipped with drawers, three electrical clock-rotors, three clock compartments and accessories compartments with inner upholstery in leather and microfiber.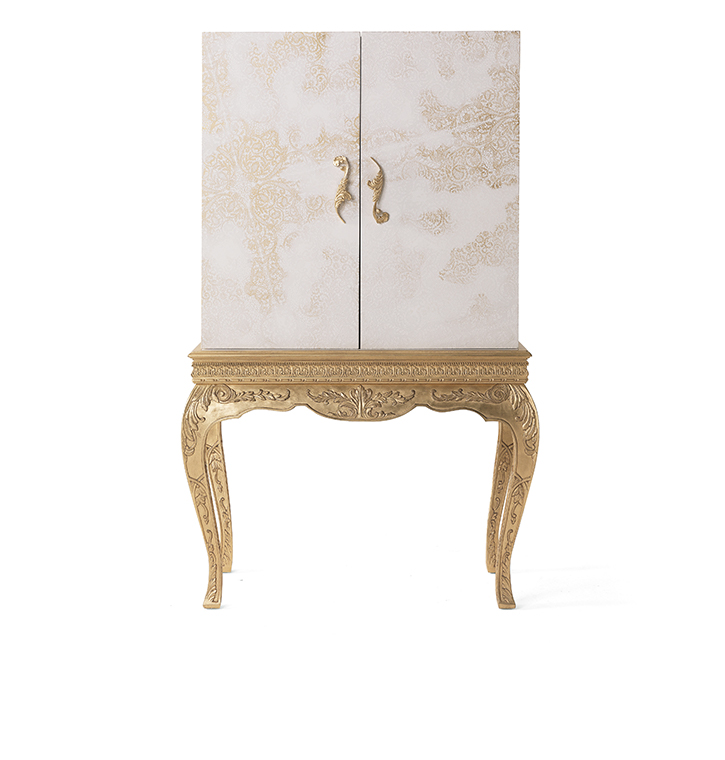 Product name
BROCART | Jewel cabinet
Product sheet
Brocart jewel cabinet - Product Sheet

Official website
Jumbo Collection - Brocart jewel cabinet

BRAND SELECTION
OUR PRODUCTS