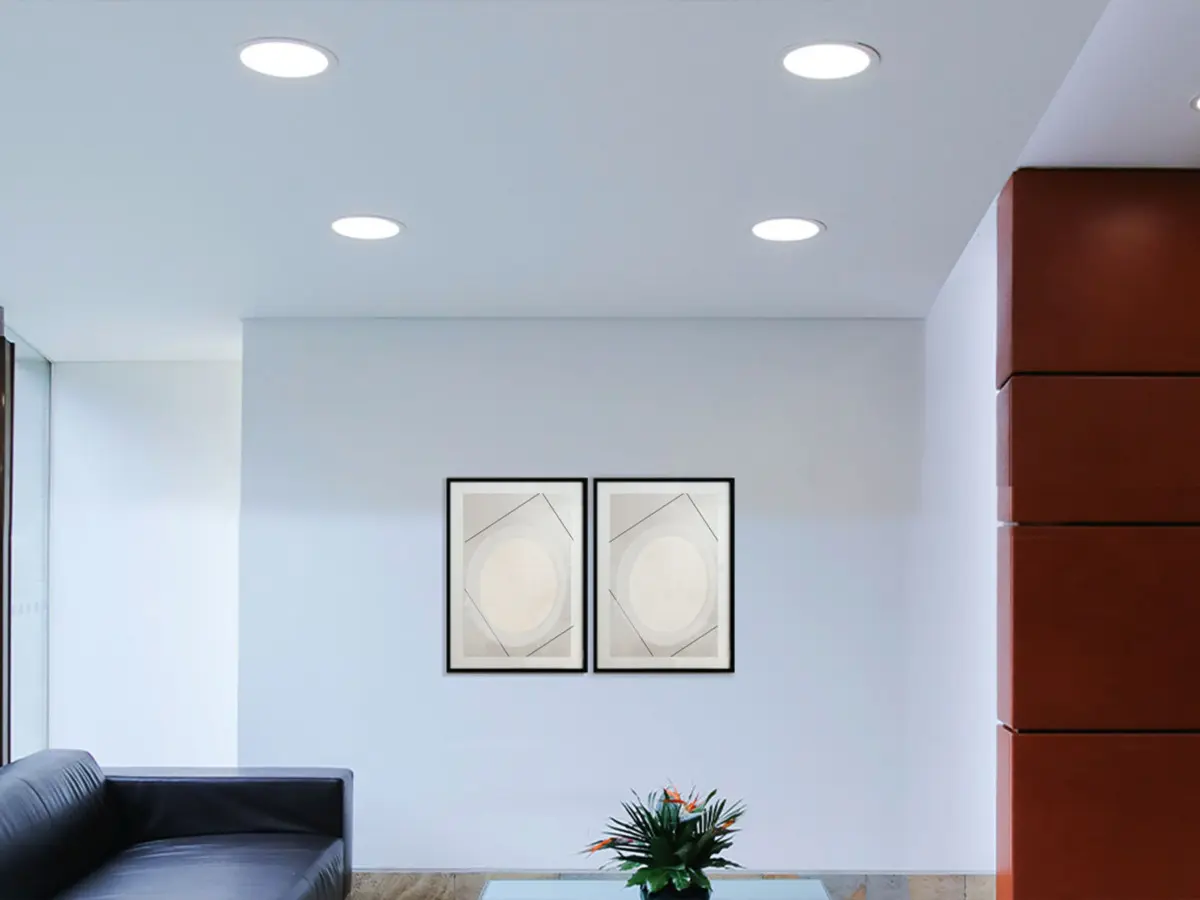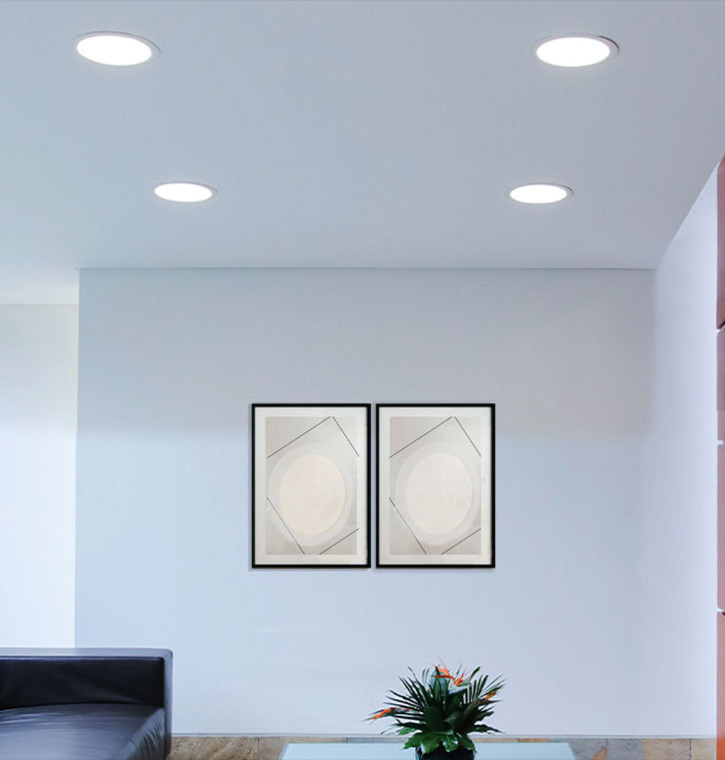 Product description
Dimming spotlights that adapt to each room thanks to their minimal and elegant design.
A suitable pattern for who doesn't want to overload the room with a lighting corps and maintain an efficient and uniform illumination.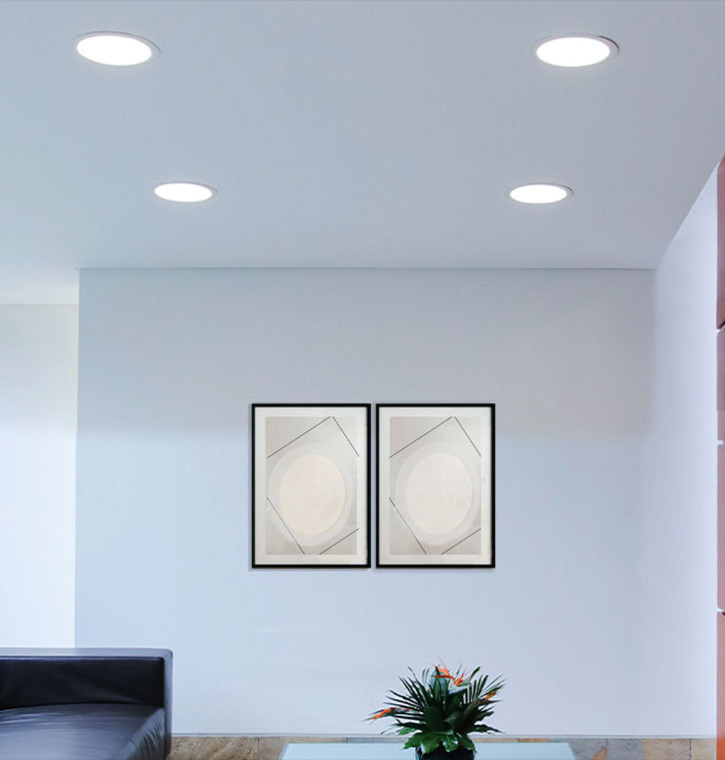 Characteristics
recessed, rounded, with integrated lighting
Dimensions
Electricity supply: 220-240 Vac 50/60Hz
Life cycle: L70B50 30000 hours
Power: see product data sheet
Lumen: see product data sheet
Power adapter: included
Connection clamps: Quick plug in
Protection level: IP44
Mounting: With springs
Dimming: TRIAC Trailing edge
Production process
This product is provided with driver which allows to connect it directly to the power supply with no transformer. The side metallic bars make the installation of the three-colour spotlight easy and quick.
The selector switch, built in the dimming three-colour spotlight, lets you choose three shades of light: warm white, cold white and commercial white.
Protection level: IP20 for the back side and IP44 for the diffusion surface.
Notes: possibility to be dimmed and fixed with or without frame.

Product sheet
Scheda prodotto NERUDA - Faretto tricolor dimmerabile

Collection
Scopri i nostri prodotti LED

Official website
Scopri il nostro sito FAI Srl

BRAND SELECTION
OUR PRODUCTS