minottiitalia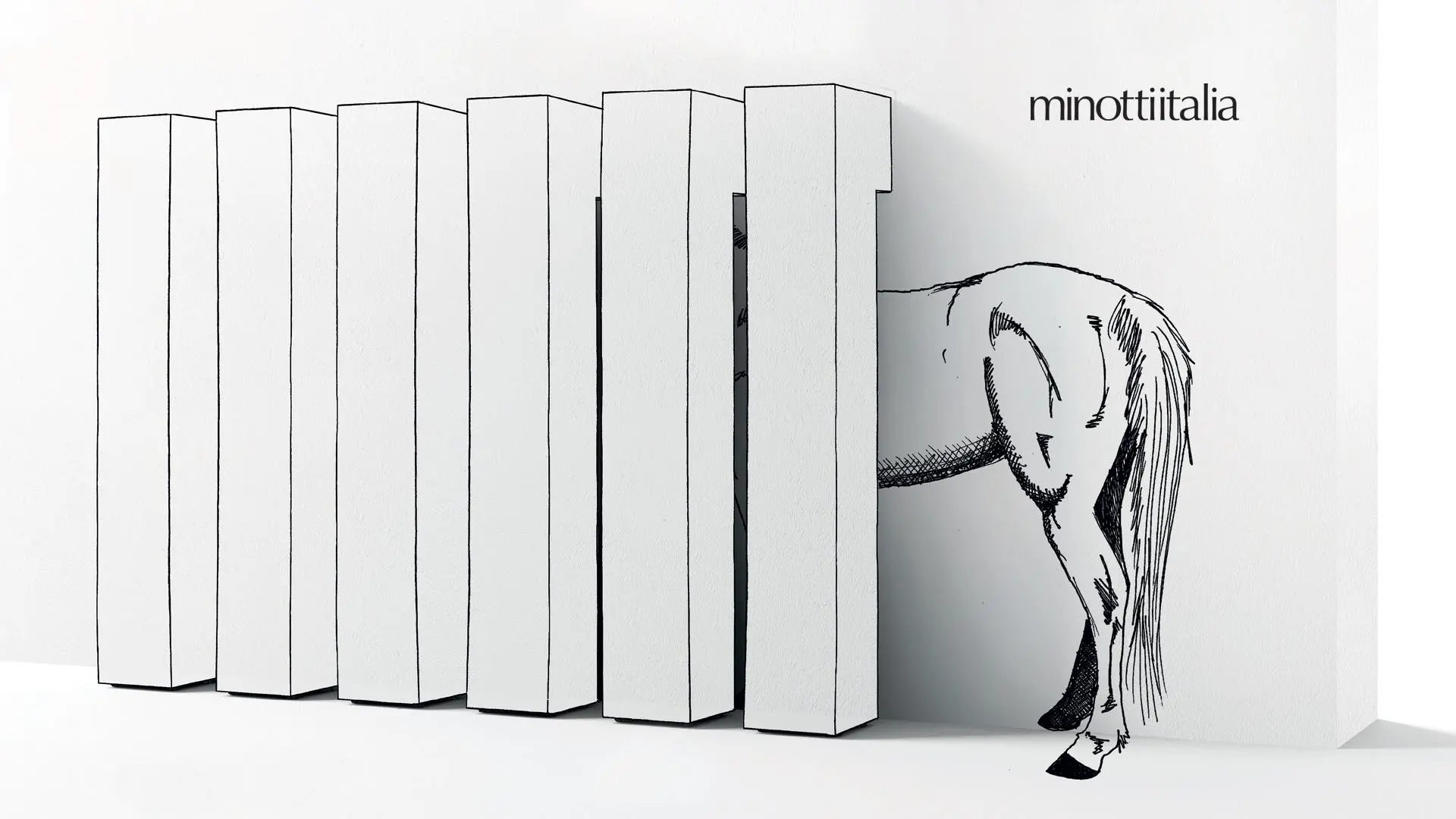 minottiitalia design stories 
The Minottiitalia company was founded in 1961 in the heart of Brianza. An artisan company with classical origins, from the very beginning it has been able to create different emotions adapting to the various moments in the history of furniture and design.
Thanks also to its constant participation in the salone del mobile (furniture fair) since its inception, minottiitalia has found its place, first in Italy and then worldwide, evolving and transforming itself from a handicraft company to an industrial and contract reality, without of course neglecting research and design, which are the keys and strengths for which it is internationally recognised today.
The distribution network, made up of sales outlets and agents, guarantees Minottiitalia's global presence. An even more consolidated reality thanks to the collaboration with international architects.
minottiitalia takes care of its manufacturing in detail, in all its production phases. Everything takes place within its workshops with the support of specialised personnel. This allows constant monitoring of all production phases, thus guaranteeing the high quality standards required by the market.
Furniture takes a new shape and experiments with new materials. minottiitalia complements its wooden products with metal castings, laser-worked iron sheets, mirrors and crystal, gold and silver leaf and micro-cement coatings.
In 2001, with the radical change of the entire product type and the experience gained over the years, the production of furniture in the collection began with the 45-degree technique. This feature makes the products even more unique, with a strong personality and design imprint.
2013 is the year in which the company embarked on a new path towards an even more sculptural type of product with special processing, new materials and different carvings. Our designers are architects but also sculptors who have been able to convey a concept of art to our products.
In this way we continue our quest for unique designs that stand out in our customers' shops and inside the homes of our end users.
2020 for minottiitalia will be a year of complete renewal and evolution of its image. Under the art direction of Milan-based architecture and design studio Studio14