Mezzaluna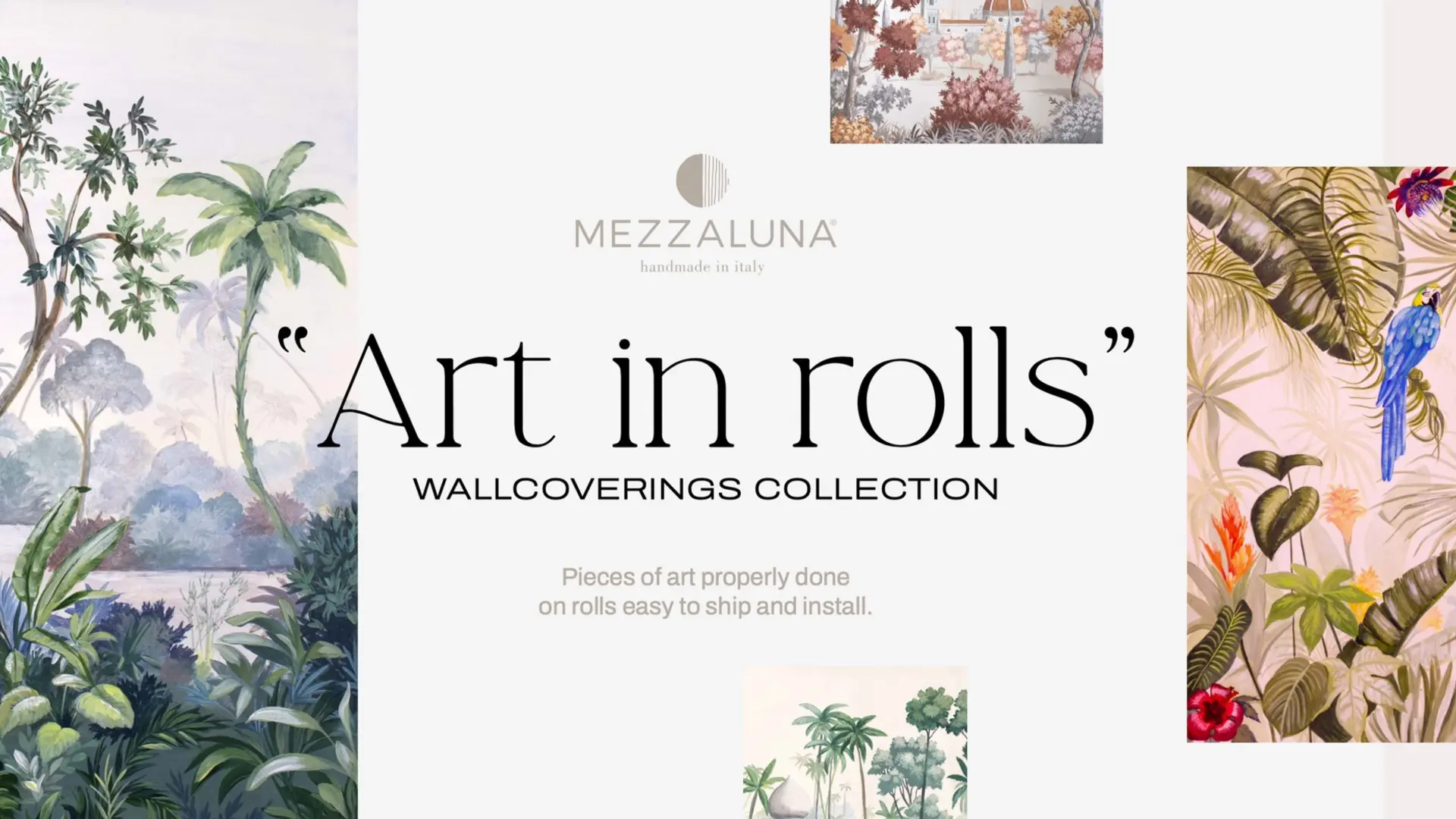 By combining artisan tradition to constant research and experimentation, Mezzaluna realizes elegant contemporary collections dedicated to the most refined atmospheres.
"Art in rolls" wallcoverings Collection by Mezzaluna Italia.
Pieces of art properly done on rolls easy to ship and install. Let's start to dream your bespoke wallcoverings. 
Handprinted wallcoverings, enriched by 3d elements in porcelain and Murano glass for bespoke projects. Contemporary papier paint, pieces of art, perfectly studied for your interiors. Made in Italy, directly from the hands of our artists, properly done on easy rolls easy to ship and install.
Mezzaluna Italia is a family run company who has born in 1970 as artistic ceramic workshop in Deruta, a little village in the heart of the Umbria Region, well known for the production of artistic majolica. 
Today we design and create handprinted wallcoverings in collaboration with skilled artisans and incredible local artists.