Mechini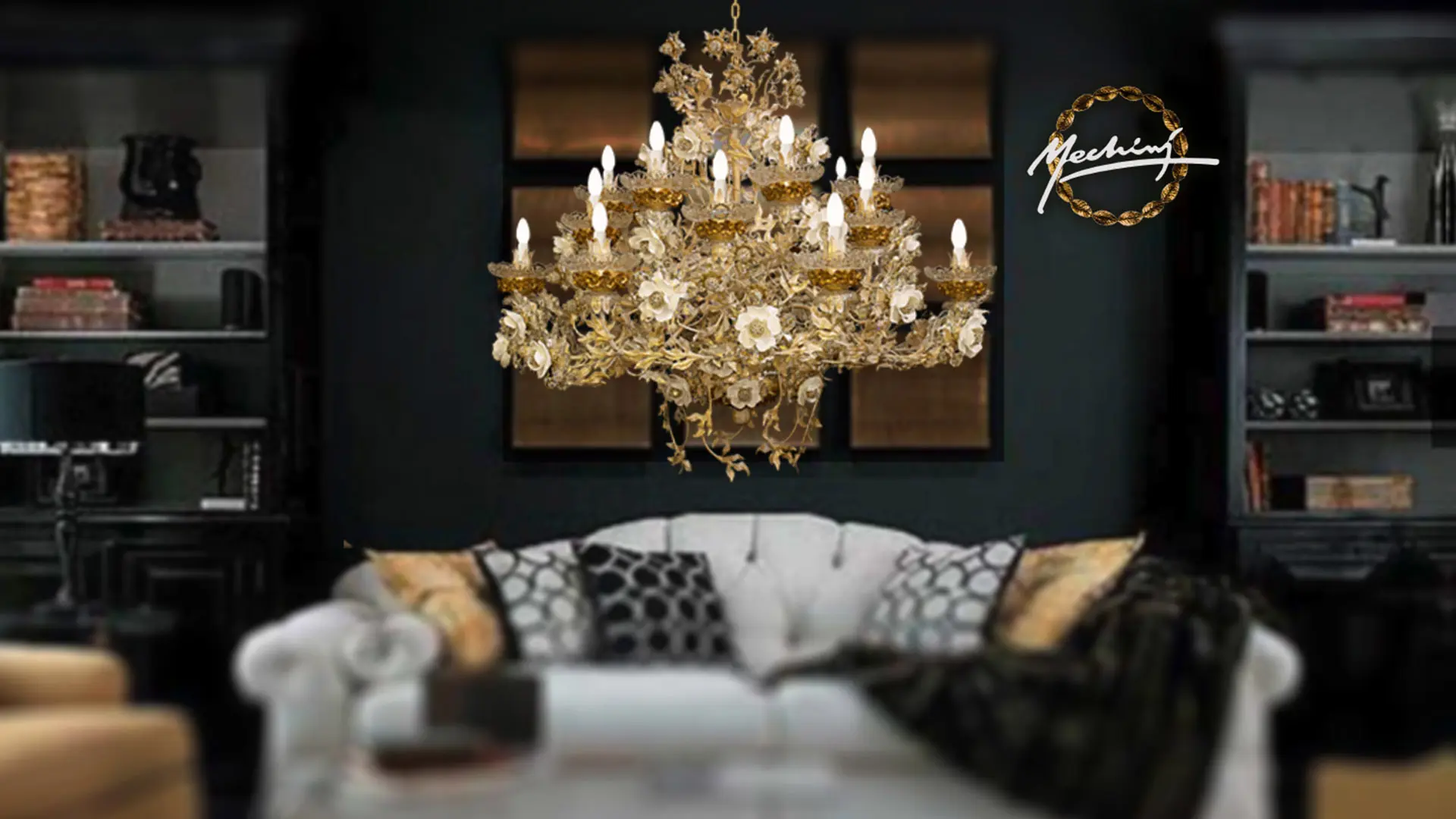 Sergio Mechini and his wife Grazia Dei, decided to start their own business in 1970, after having worked many years for a leading lamp manufacturer.
With their good business sense, they were able to expand their affairs and increase staff.
Mechini began designing his own products and moved to a larger location.
"Lampadari d'arte Sergio Mechini" (Sergio Mechini's Artistic Lamps), began participating in various distinguished trade fairs, such as, "EUROLUCE in Milan", "Maison et Objet" in Paris, "Abitare Il Tempo" in Verona, "GIFT" in Florence, "Light and Building" in Frankfurt, as well as many others from FIAM in Spain to CROCUS in Russia.
In the early 1990s, the Mechini children, Andrea and Sabrina, joined the business and transformed it to "Mechini", its name today.
With the entrepreneurship of the new generation, the business is able to expand to a larger workspace and become a real leader in the realm of international lighting and luxury design.
Over the course of half a century, many things have changed but what has remained is our commitment towards craftsmanship and tradition.
Our chandeliers are made completely by hand. We are proud of our tailor-made production that takes care of each minimum detail. Our items are the perfect balance between design and pure art, you will never find two identical pieces since they are handcrafted, thanks to our deep knowledge of iron, crystal work techniques and the skills of decoration arts and the gold and silver leaf.
Andrea Mechini's permanent search, of handicraft perfection, has allowed the company to become a point of reference in the overseas market of interior design.
Chromatic and ornamental effects of chandeliers are completely original, resulting from years of research, highly professional craftsmanship and unique materials, following the tradition of joining Bohemian drops or Murano glass to wrought iron.
We support customers in every step of the project. We put our expertise and experience at customer's disposal. This is why we enjoy the trust of our customers.
Mechini's creations are proudly MADE IN ITALY. Since 2021 the Company has been designated among the Certified Italian Companies "Made in Italy 100%". The certification has been approved and co-funded by the Italian Ministry for Economic Development.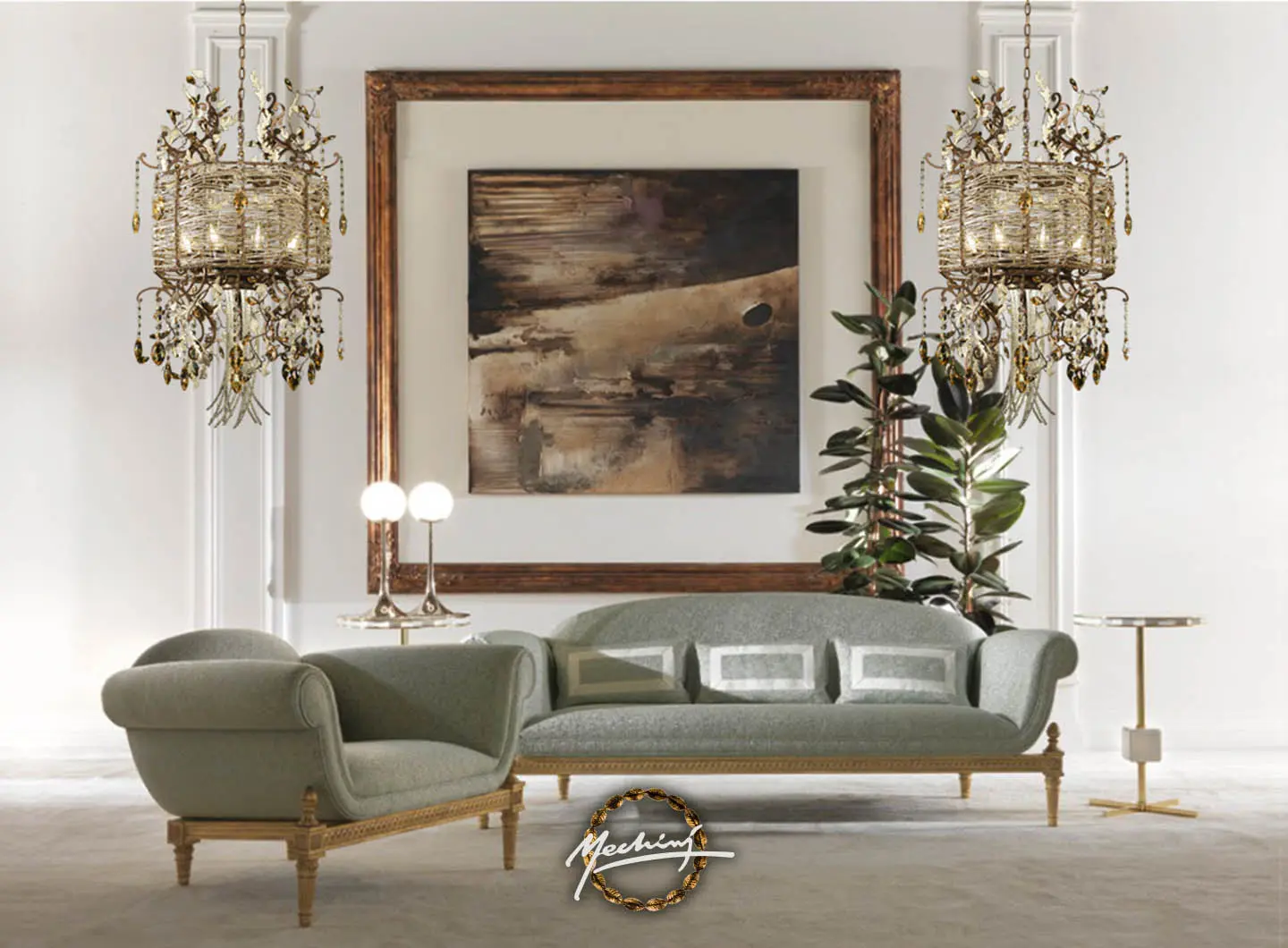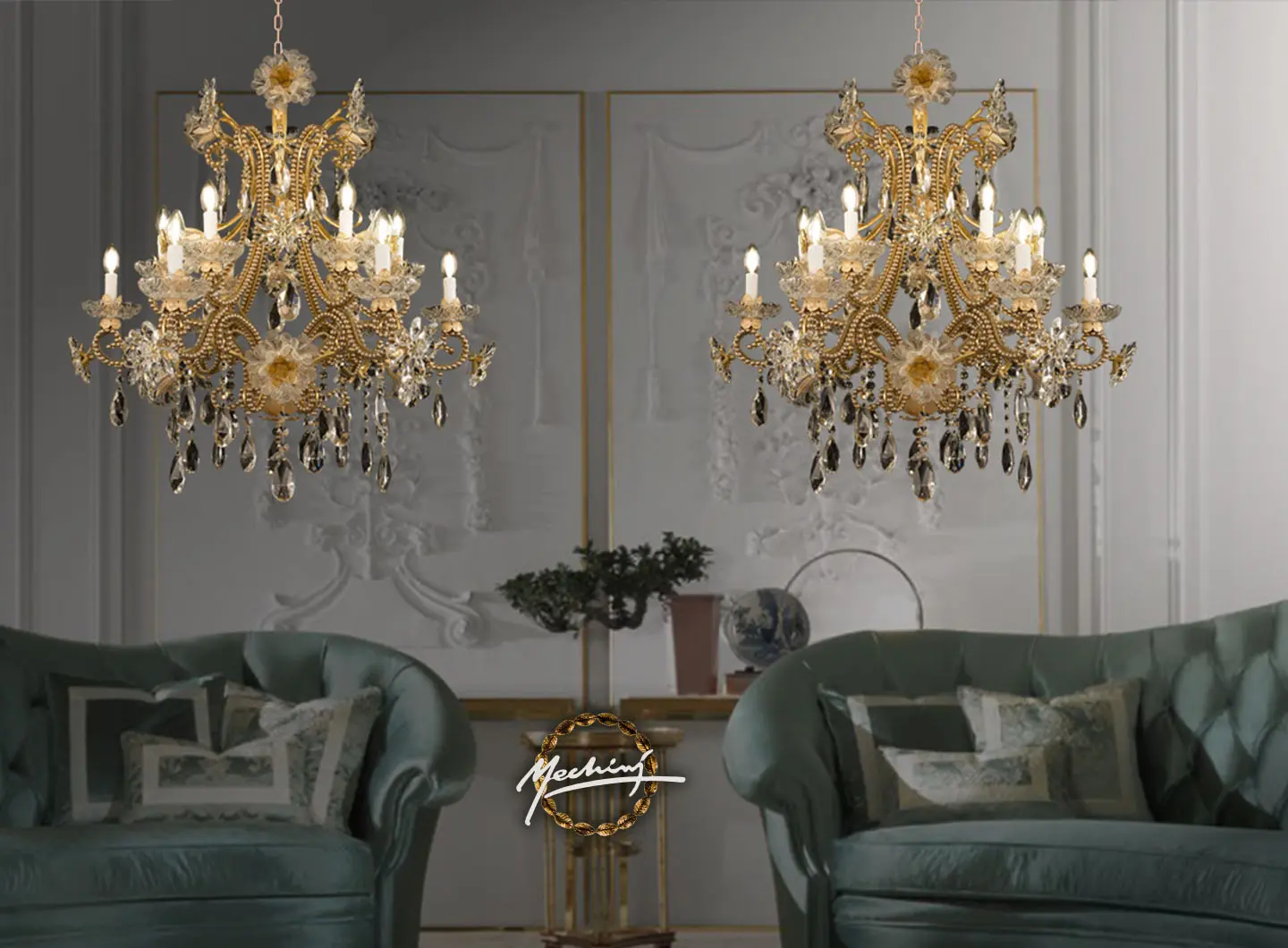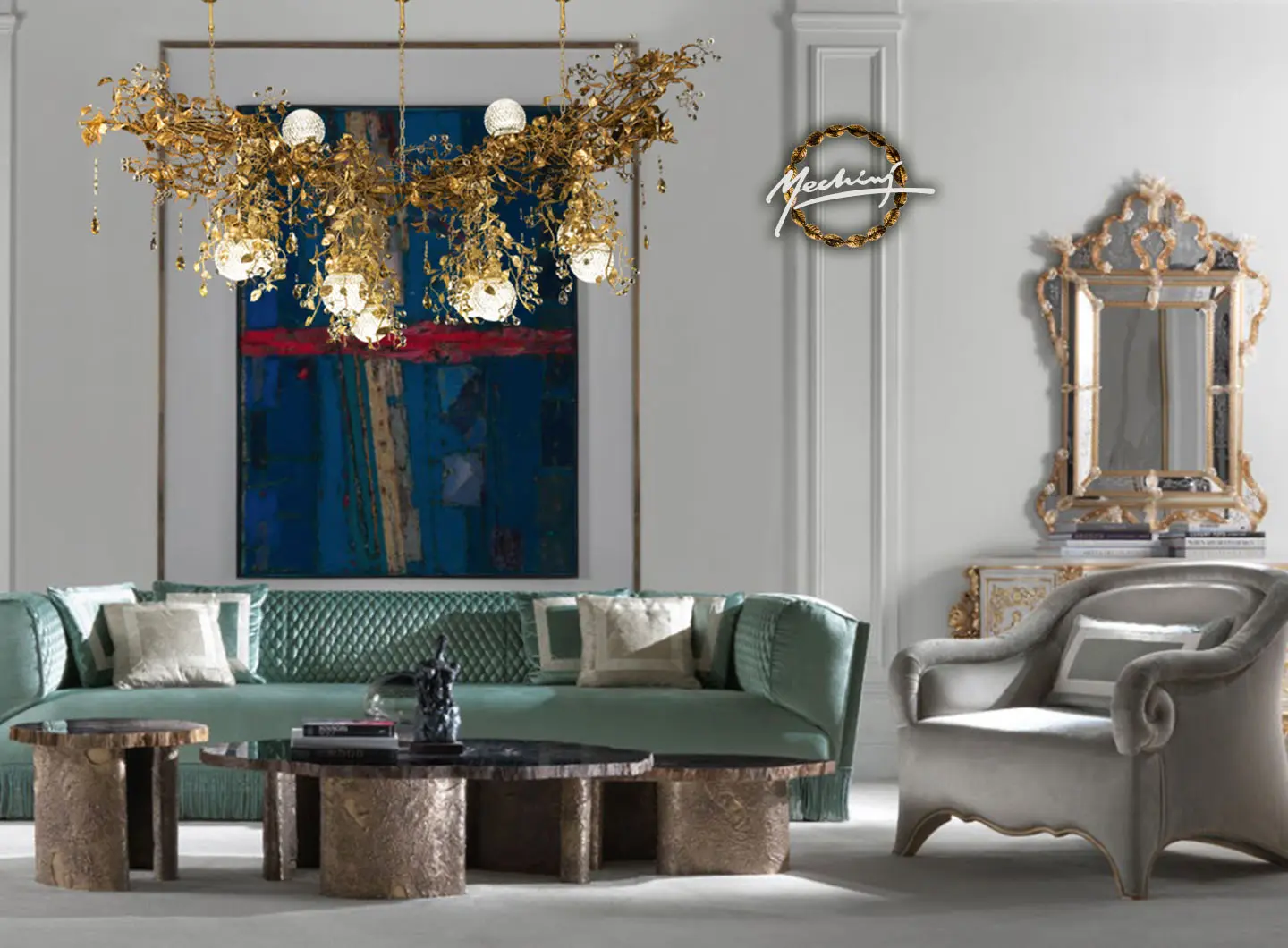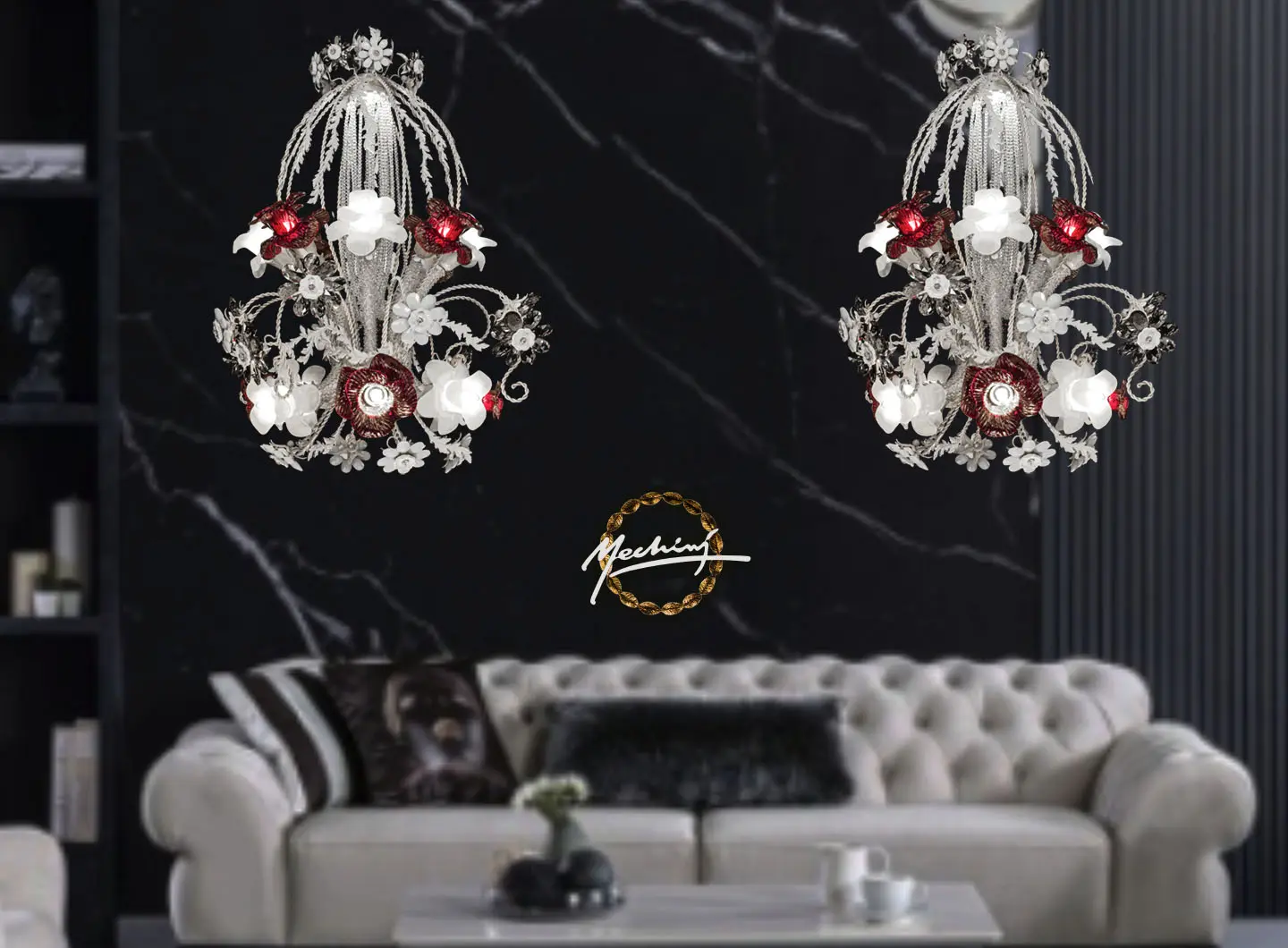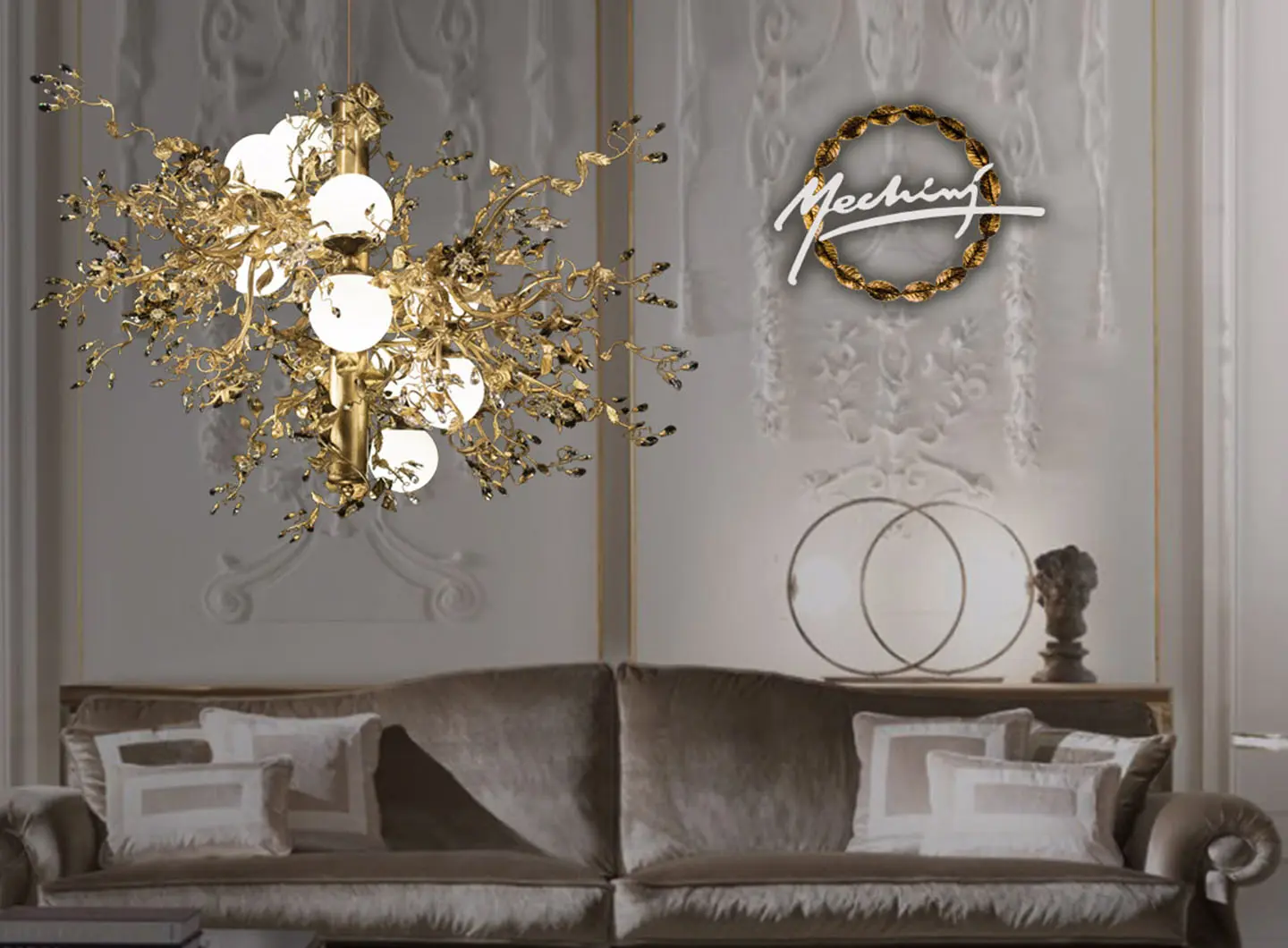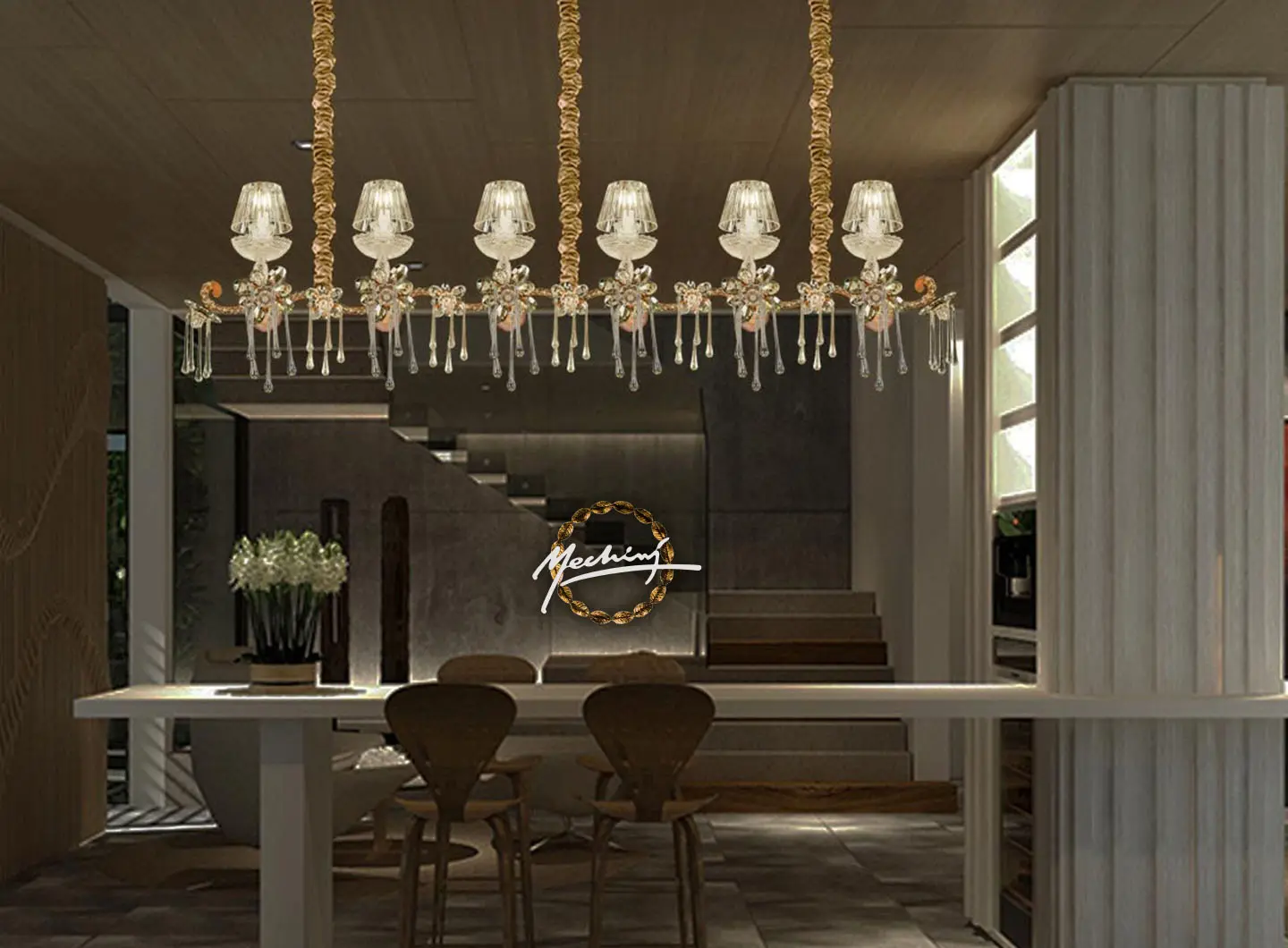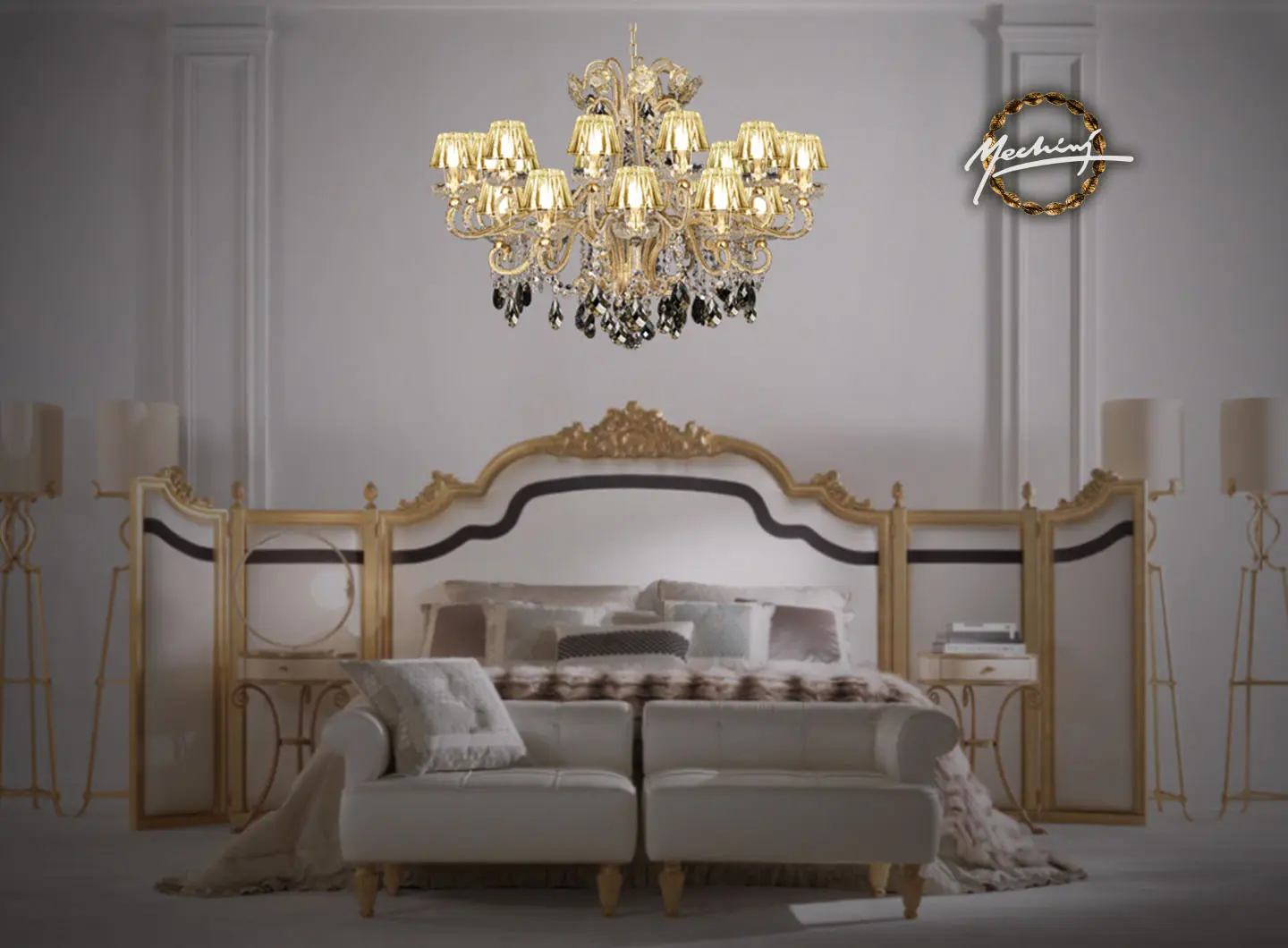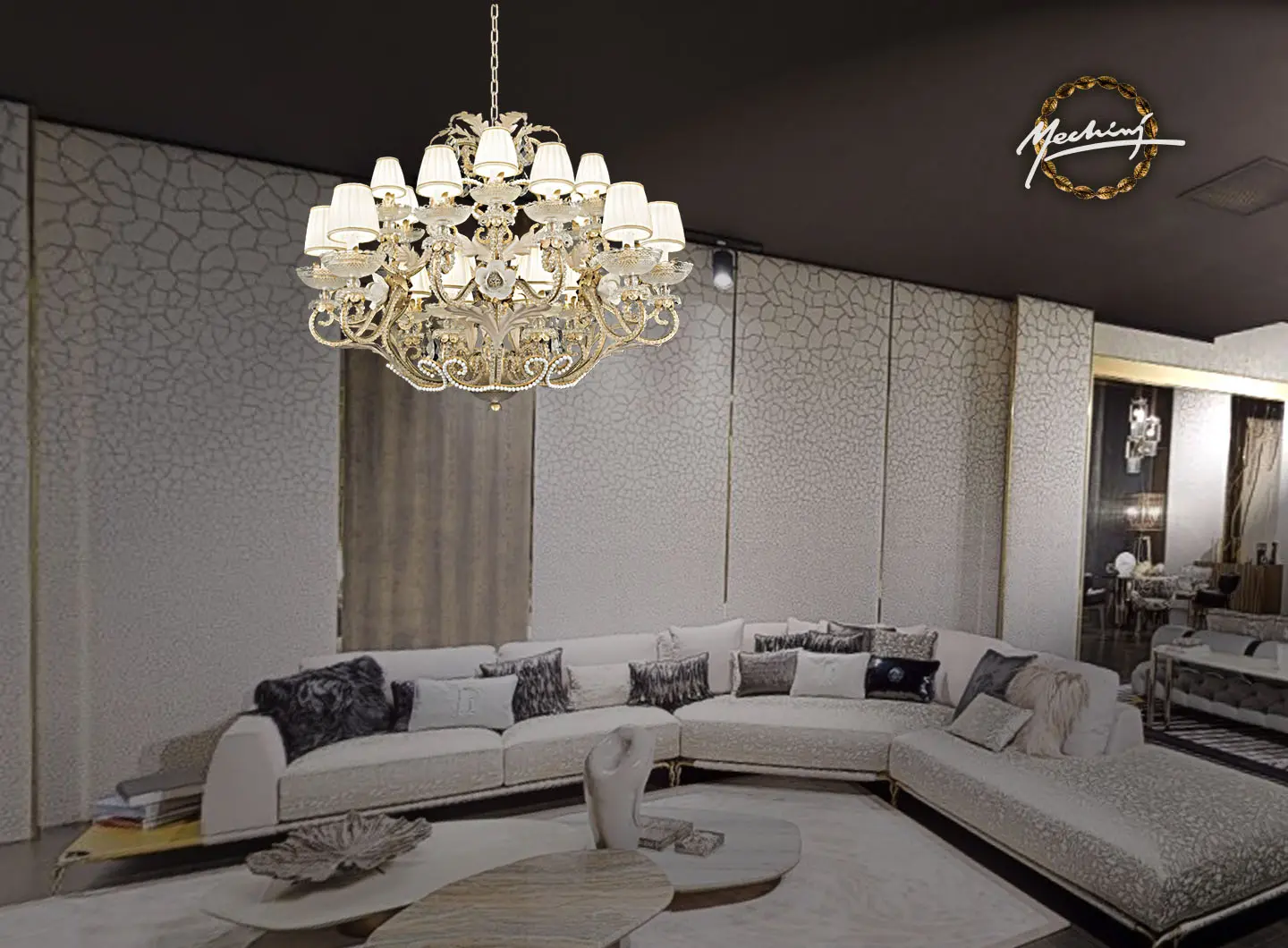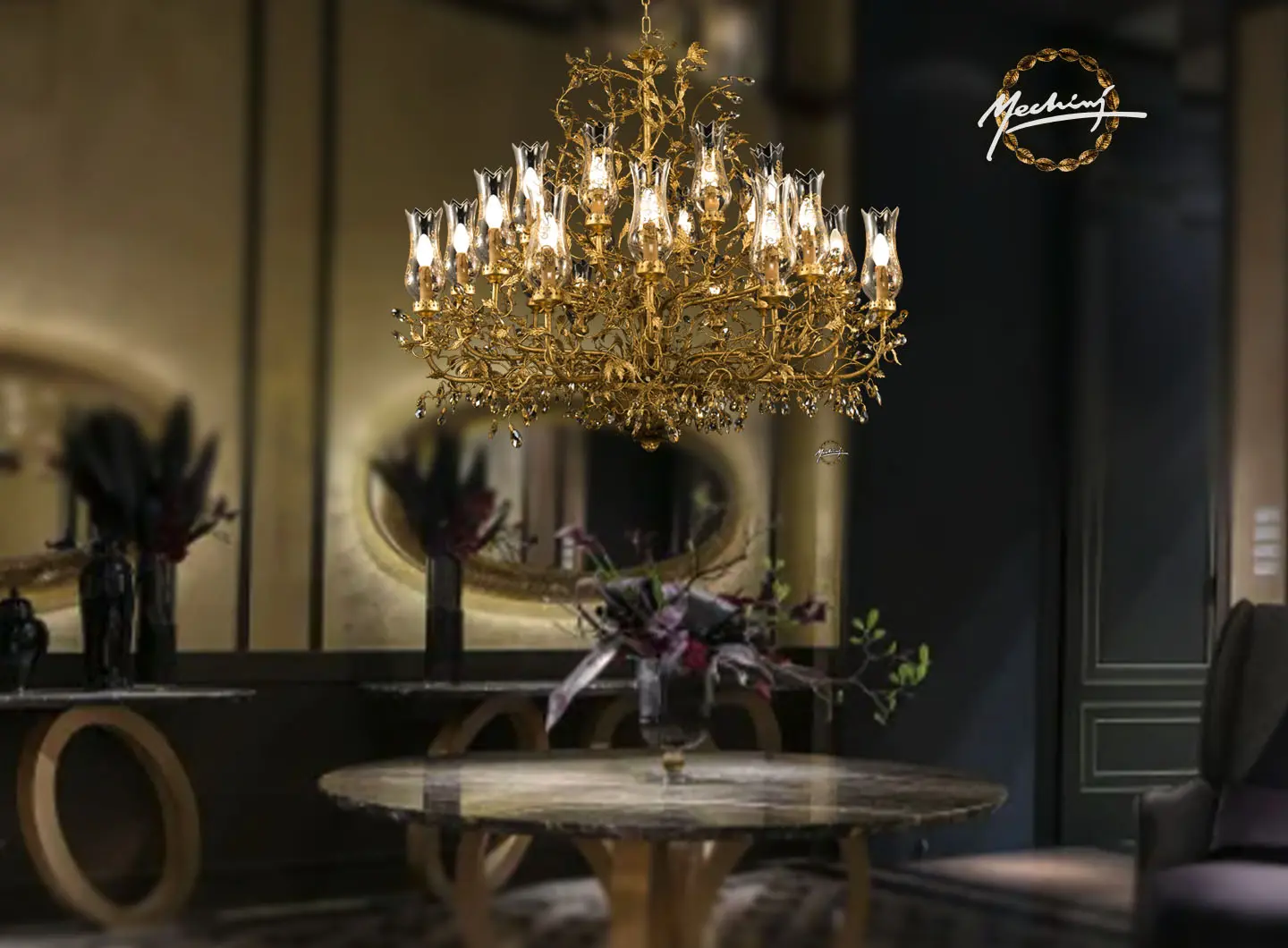 The company grew in the decade from the mid-70's to mid-80s, in addition to continuously participate in the international fair "EUROLUCE", is present at the trade fair "Maison et Objet" in Paris, at "Abitare il Tempo" Verona, "Gift" in Florence, "Light and Building" in Frankfurt and many others. In the early 90s, the sons Andrea and Sabrina Mechini enter in the factory and turns from "Lampadari d'Arte Sergio Mechini snc" to "Mechini srl". The company grew , and it is composed by 4 family members working and 9 other employees, in addition to two contract manufacturers of semi-finished production and a decorating company that works almost exclusively for Mechini srl.
The end of the 90s and the beginning of the 2000s marks an important change, work increases and the space is not enough. A new move in 2003, another important milestone for the Mechini that, for an odd combination, rent a new warehouse in Barazzuoli street, 23. The circle seems to fade back into the street where the company was founded 30 years earlier, in the new location of 1600 square meters , Mechini develops as a true classic Italian lighting company leader, Mechini products rise up of very high quality, adding a lot of very important clients; we could mention many both in Italy and in the rest of the world but we are very proud about the relationship born with Mrs. Ludmilla Putin ( first lady of Russian President Vladimir Putin ) that has become our faithful customer.
In 2011 Mechini was certified as a manufacturer "Made in Italy 100%". In 2014, after extensive research, we decided to make another big change and we bought a 2300 square meters warehouse, where we will move our business.