Crossing
Category: Cabinets and containers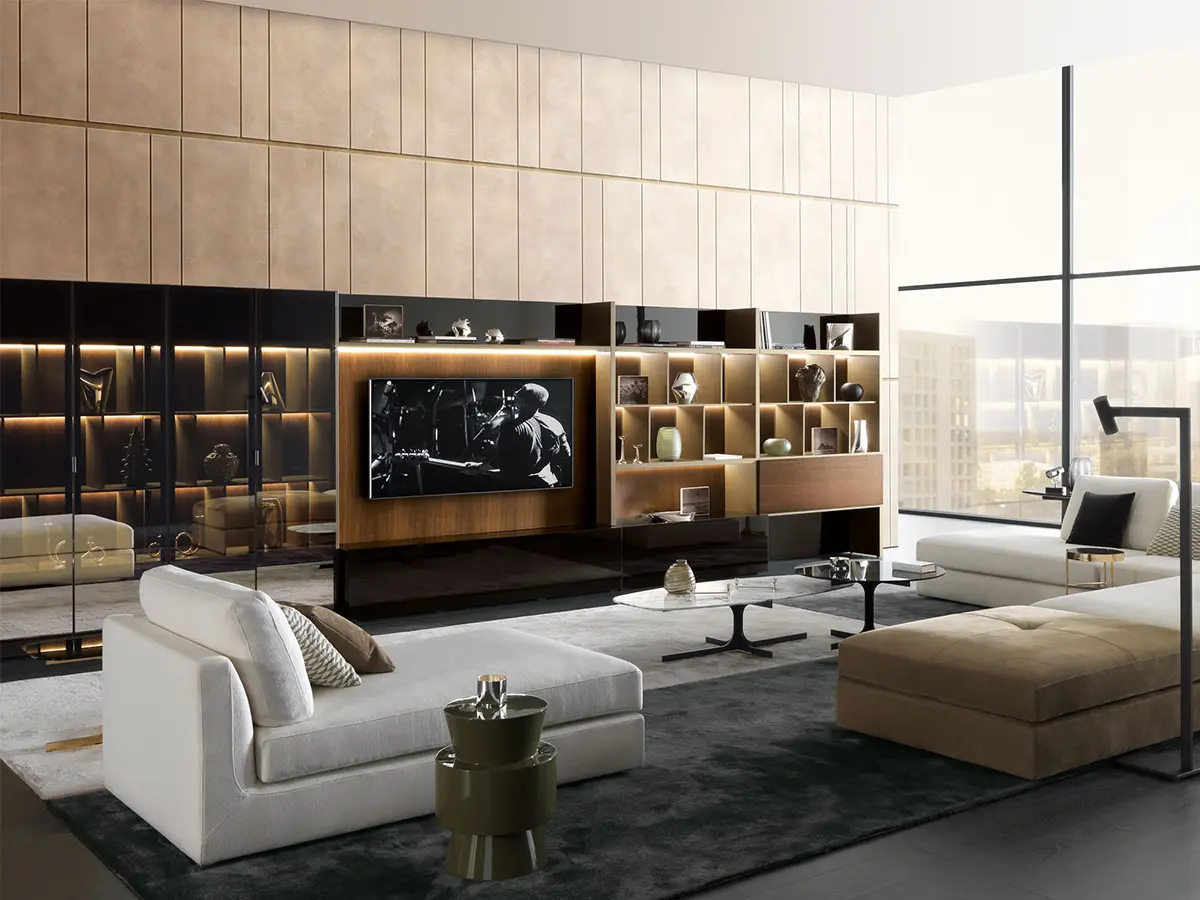 Versatile modular system of panels with which to create wall-mounted shelving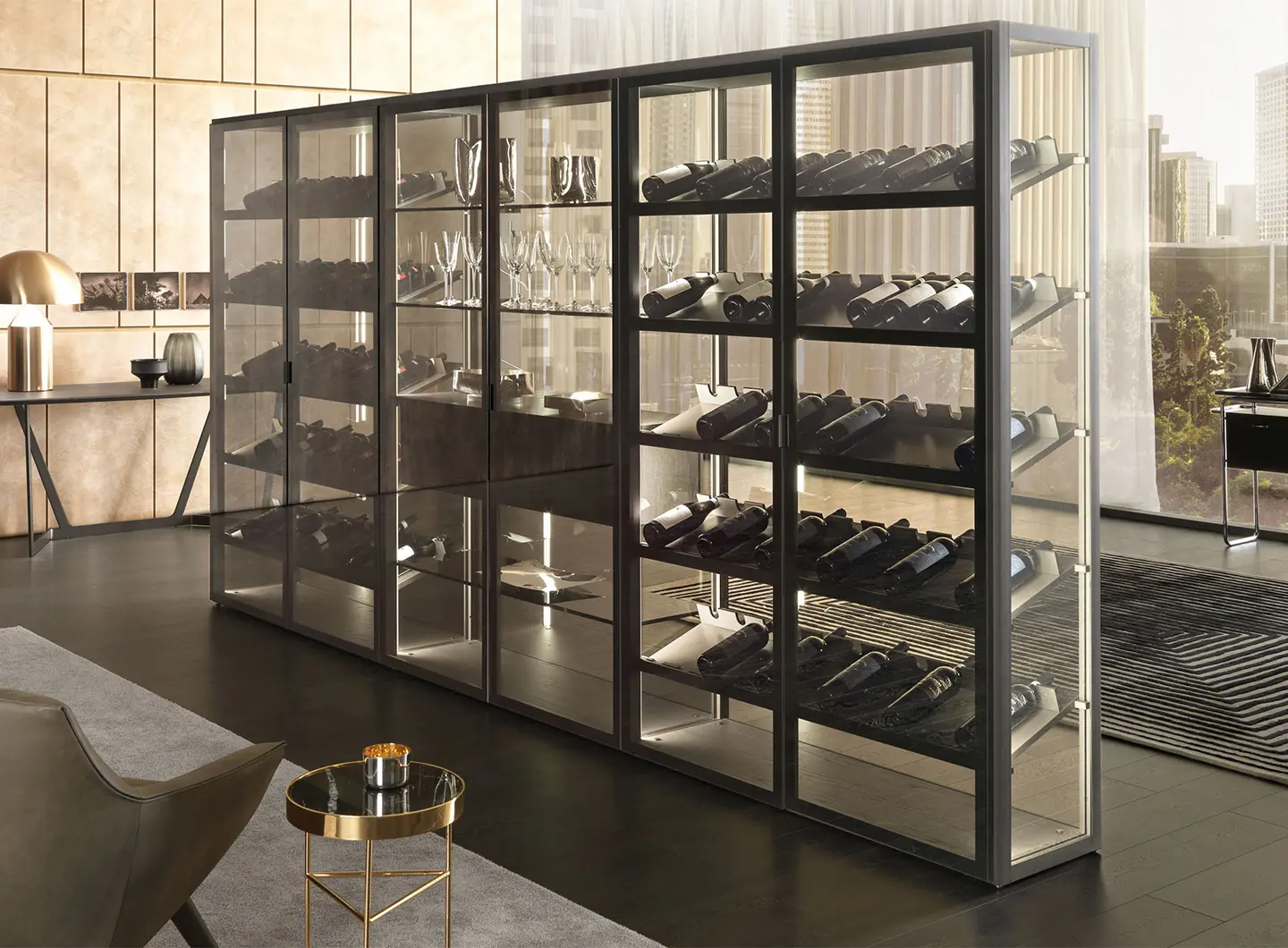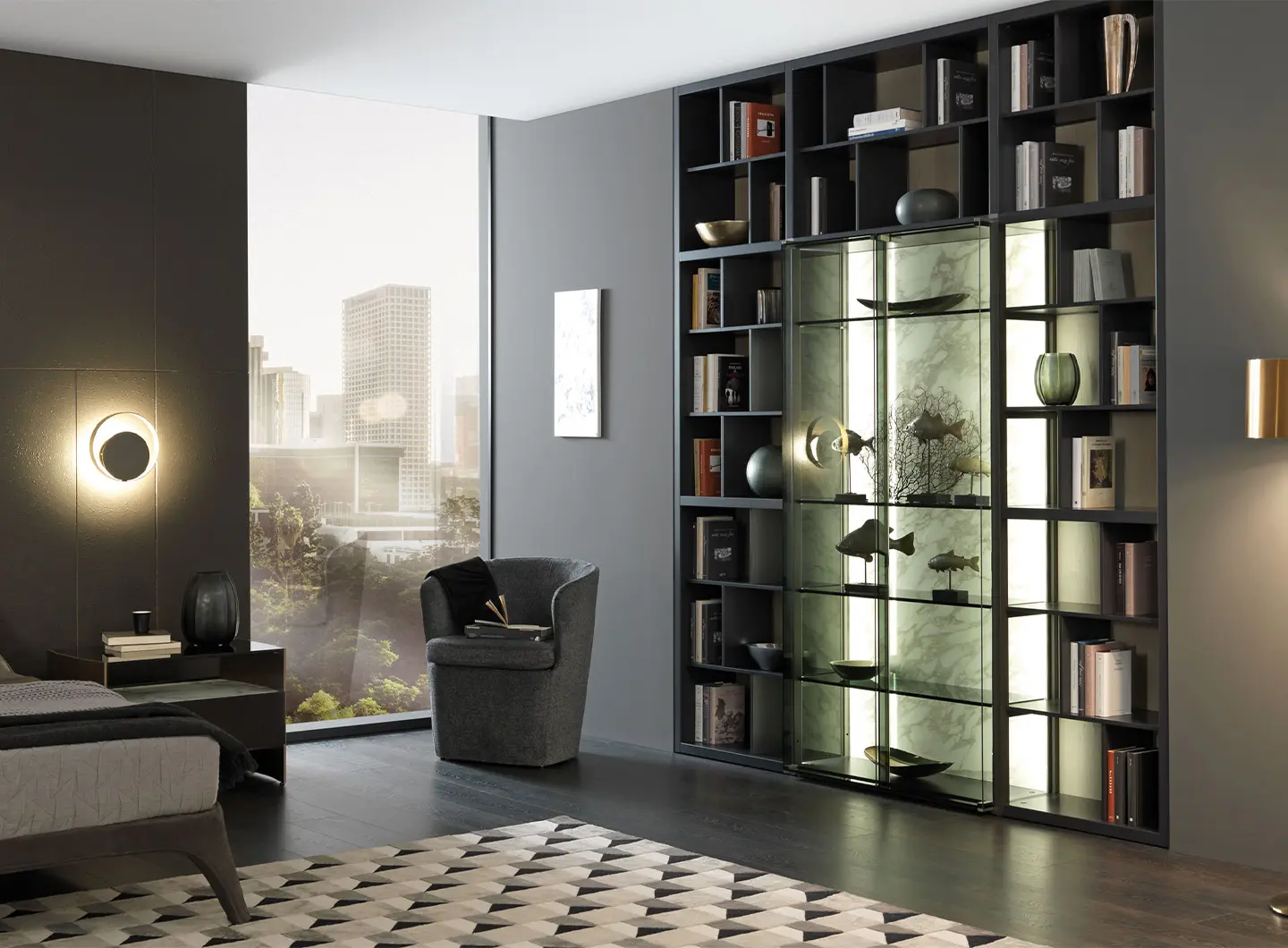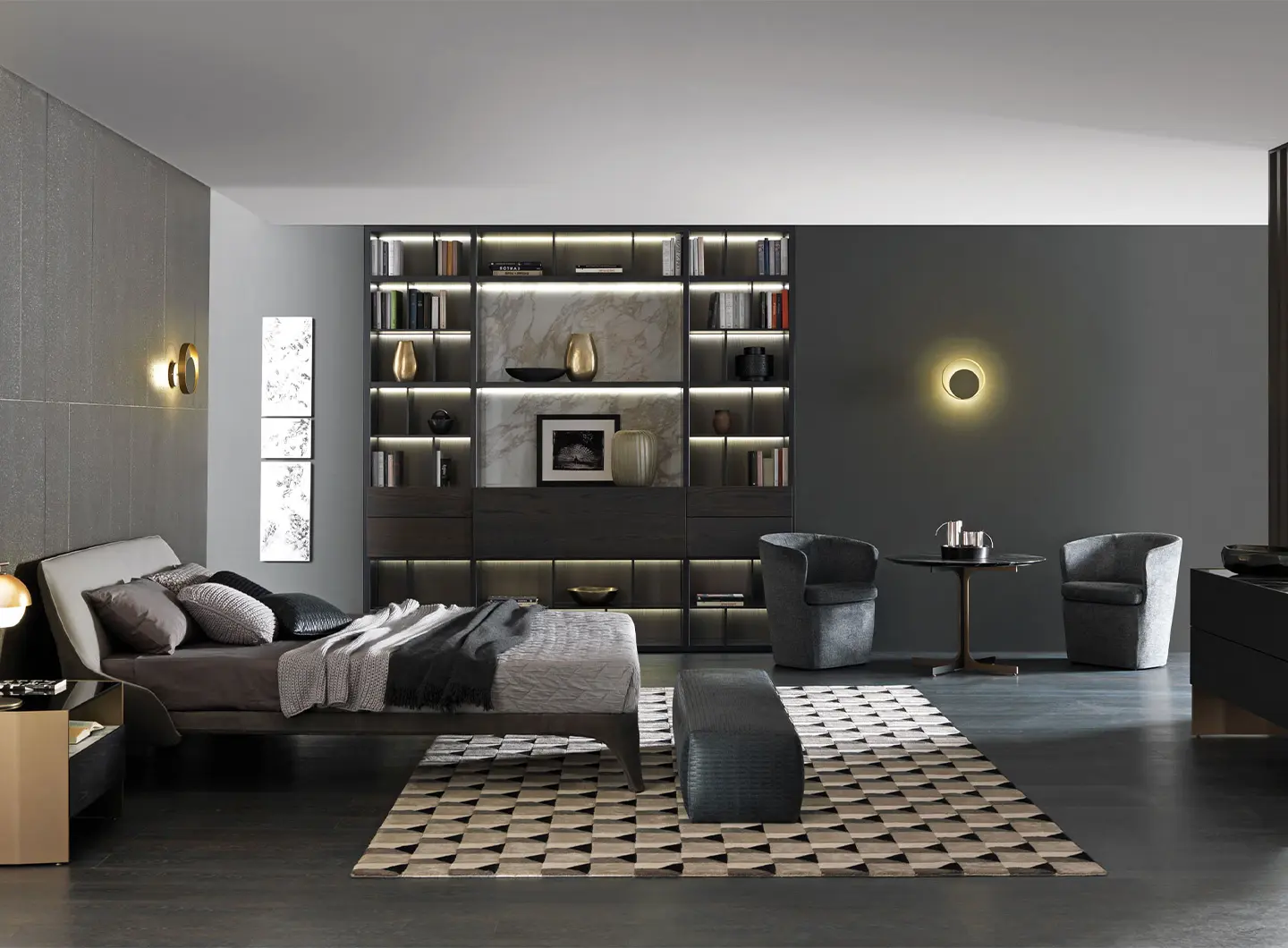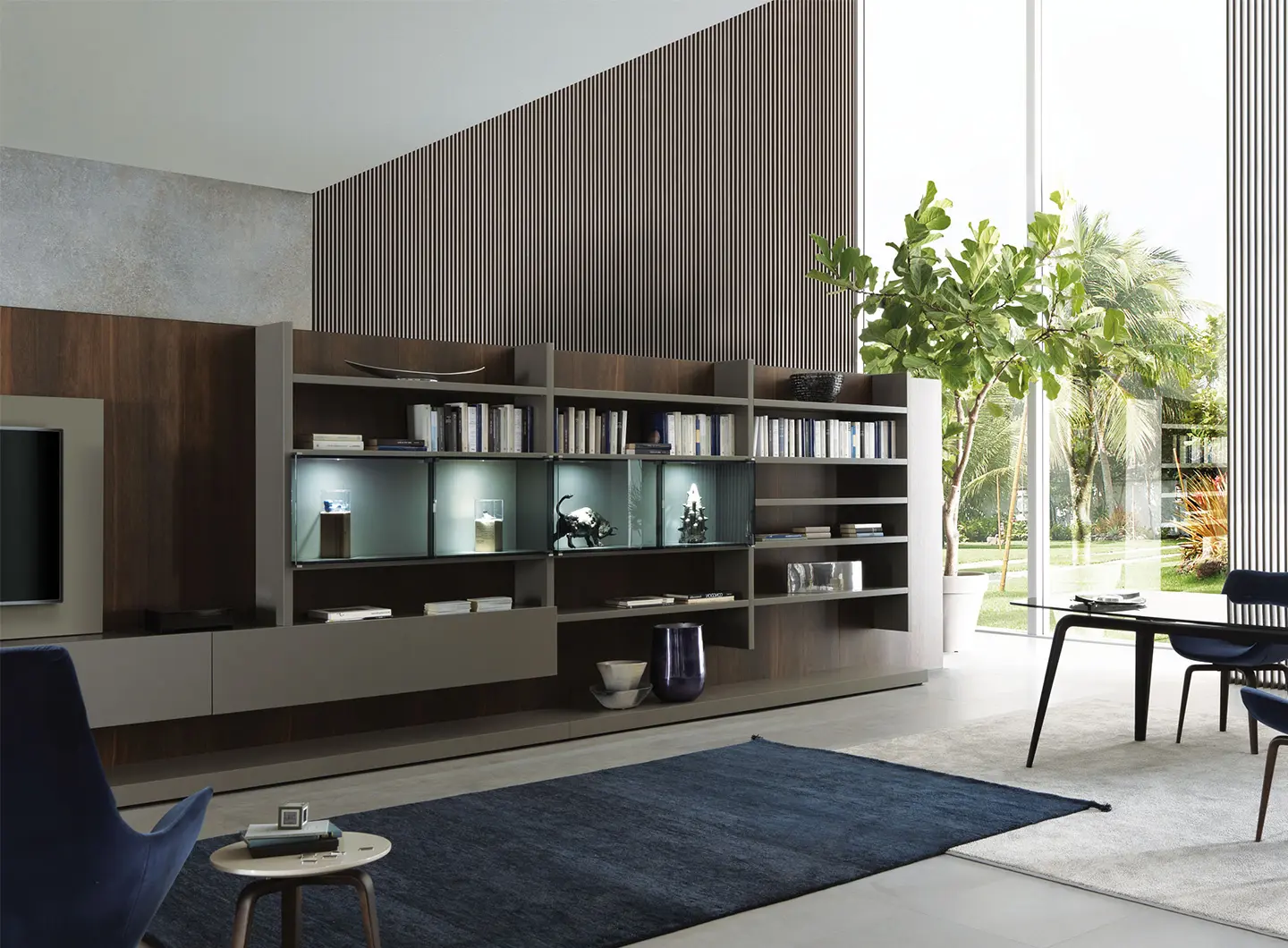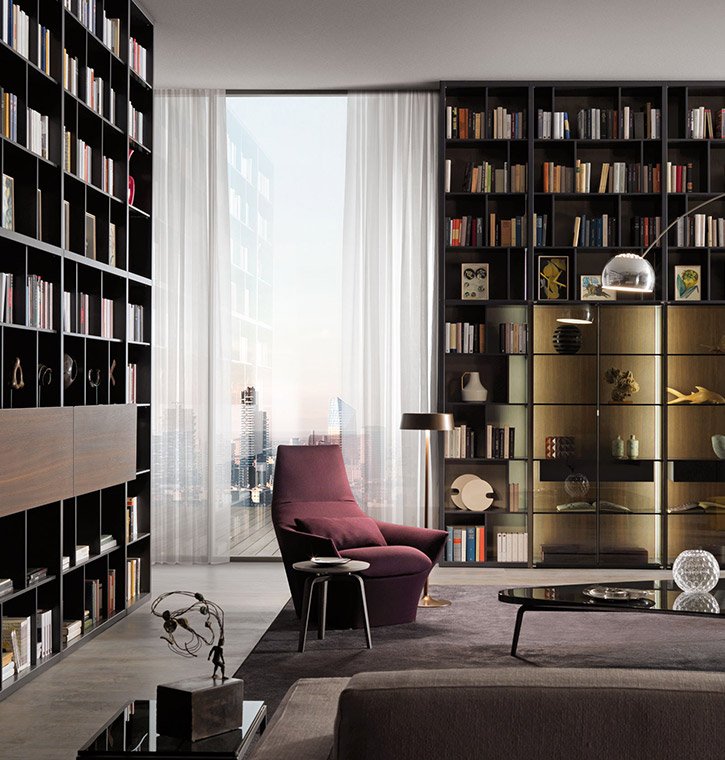 Product description
Crossing is a versatile modular system of panels with which to create wall-mounted shelving. Totally adjustable along the three dimensional axes, it can support up to 400 kg. The program offers a series of modules of different types and sizes, hanging cabinets with flap, leaf or sliding doors, and drawers in a range of sizes. Crossing is available in the Fusion version (with parts in faced or lacquered wood particle board) or in the Listellare version (veneered or laminated poplar blockboard). The compartments contain a special LED lighting system. Finishes: matte lacquer, glossy colours, natural wood, veneer/facing.

TECHNICAL DESCRIPTION
Our Research Centre has found a material of high stability and undeniable lightness: three crossing layers of solid poplar wood in between two layers of MDF and veneered.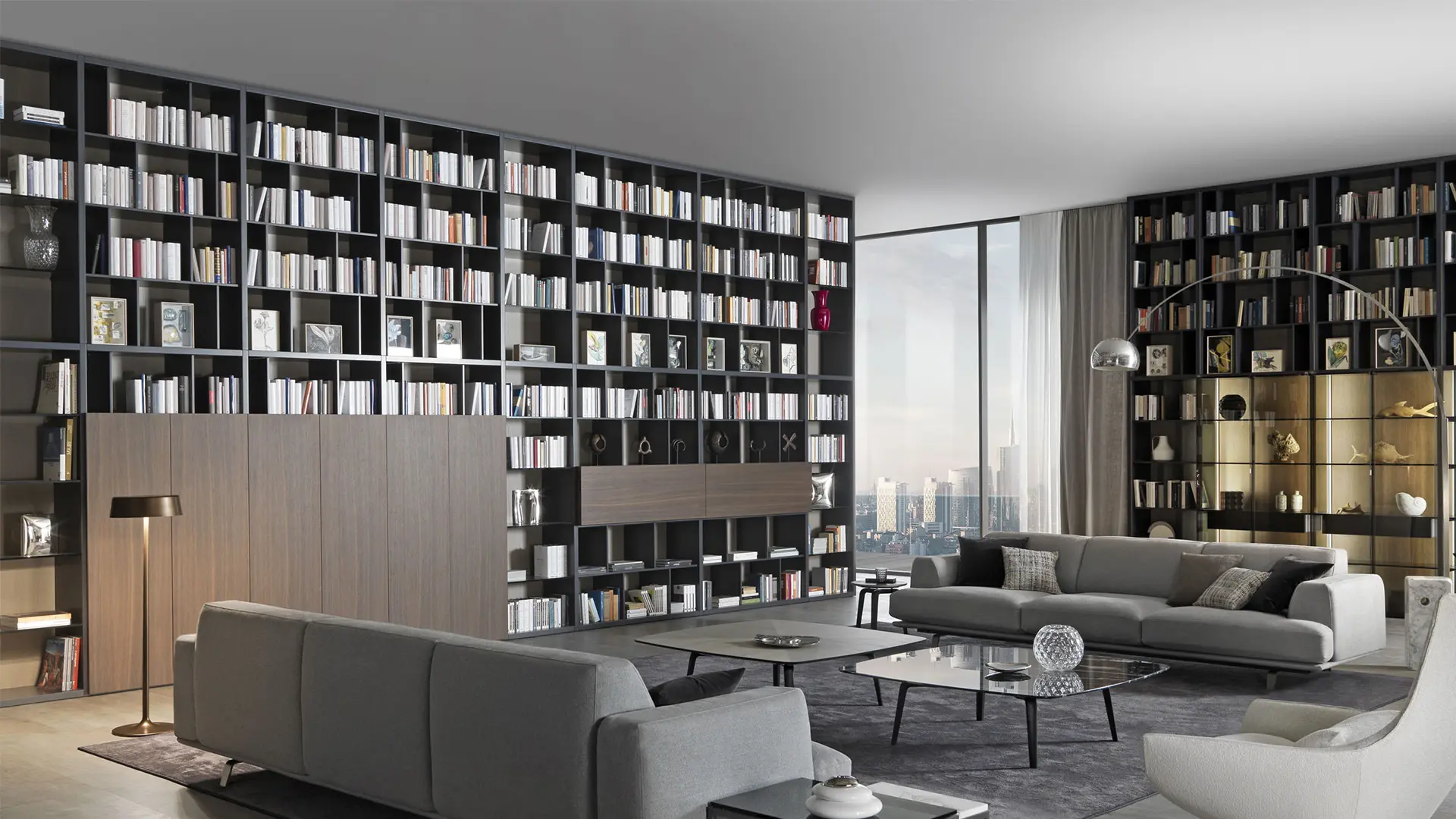 BRAND SELECTION
OUR PRODUCTS