Brasilia
Category: Sofas and armchairs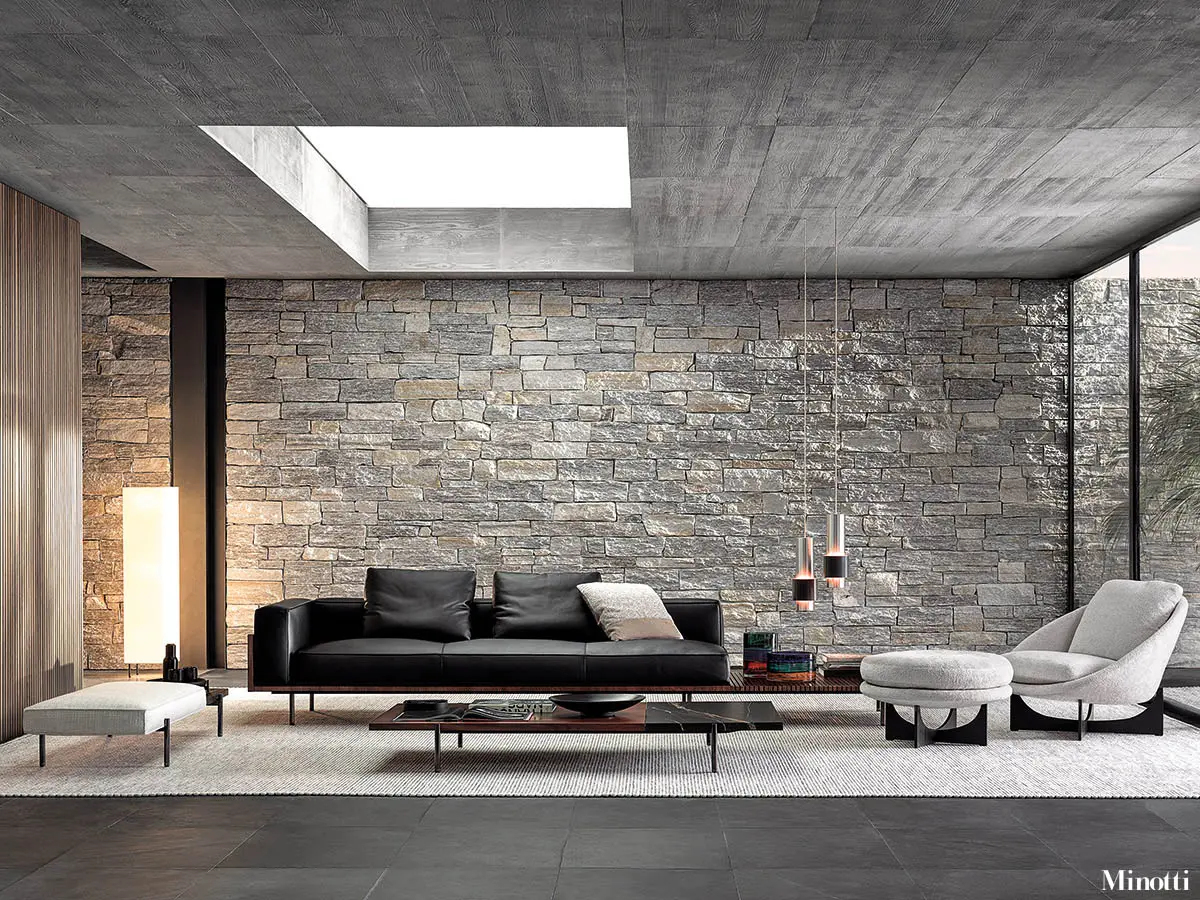 Brasilia, designed by Marcio Kogan / studio mk27, has an ultra-precise, contemporary, minimal style, rooted in Brazilian modernism.
Designed by

Marcio Kogan / studio mk27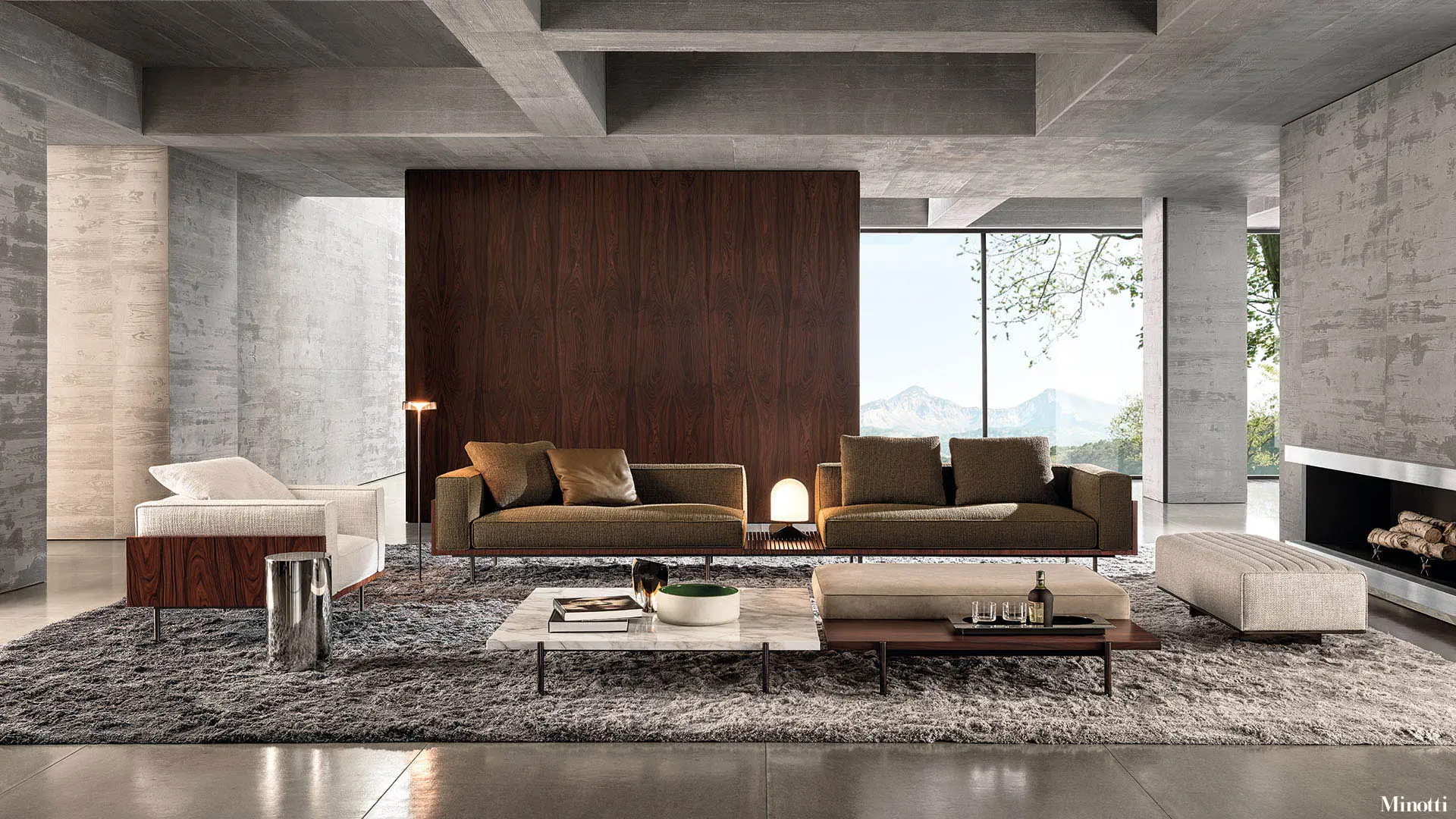 Minotti has successfully incorporated Kogan's stylistic trademarks into the 2021 Collection, blending their charm with that of the overall design concept. A family of furniture with a highly innovative profile that reinterprets shapes from the past, transforming their apparent simplicity into a form of real beauty that conceals an intricately complex design concept: by juxtaposing different materials with strong powers of expression, it offers a new take on the distinctive style that identifies the Minotti brand. A design that looks to the future, made to stand the test of time and become a new classic.
The family hosts a range of seats for different environments, from the living to the night area, including sofas, elements with one armrest, an armchair and ottoman, and a varied selection for the bedroom. It is characterised by a Mid-Century aesthetic revisited and modernised not only in its lines and volumes, but also in its use of materials, in particular Dark Brown stained palisander Santos, and in its elegant structural details.
In this proposal, the distinctive characteristics of the Minotti brand are clearly visible: it does not focus so much on the design in terms of its shape, but rather on the project's cultural elements, offering a new take on classic lines, volumes and proportions, and showcasing original new uses of materials.
The seats, conceived for the home environment, can also play an original role in hospitality settings, given the wide variety of elements, coverings and configurations to choose from.
The strong architectural feel conveyed by the volumes and proportions of Brasilia points to the world of Marcio Kogan, his interiors and architectures, paying tribute to the period of great cultural ferment that swept through Brazil in the 1950s, in which Oscar Niemeyer and Lùcio Costa were prominent figures.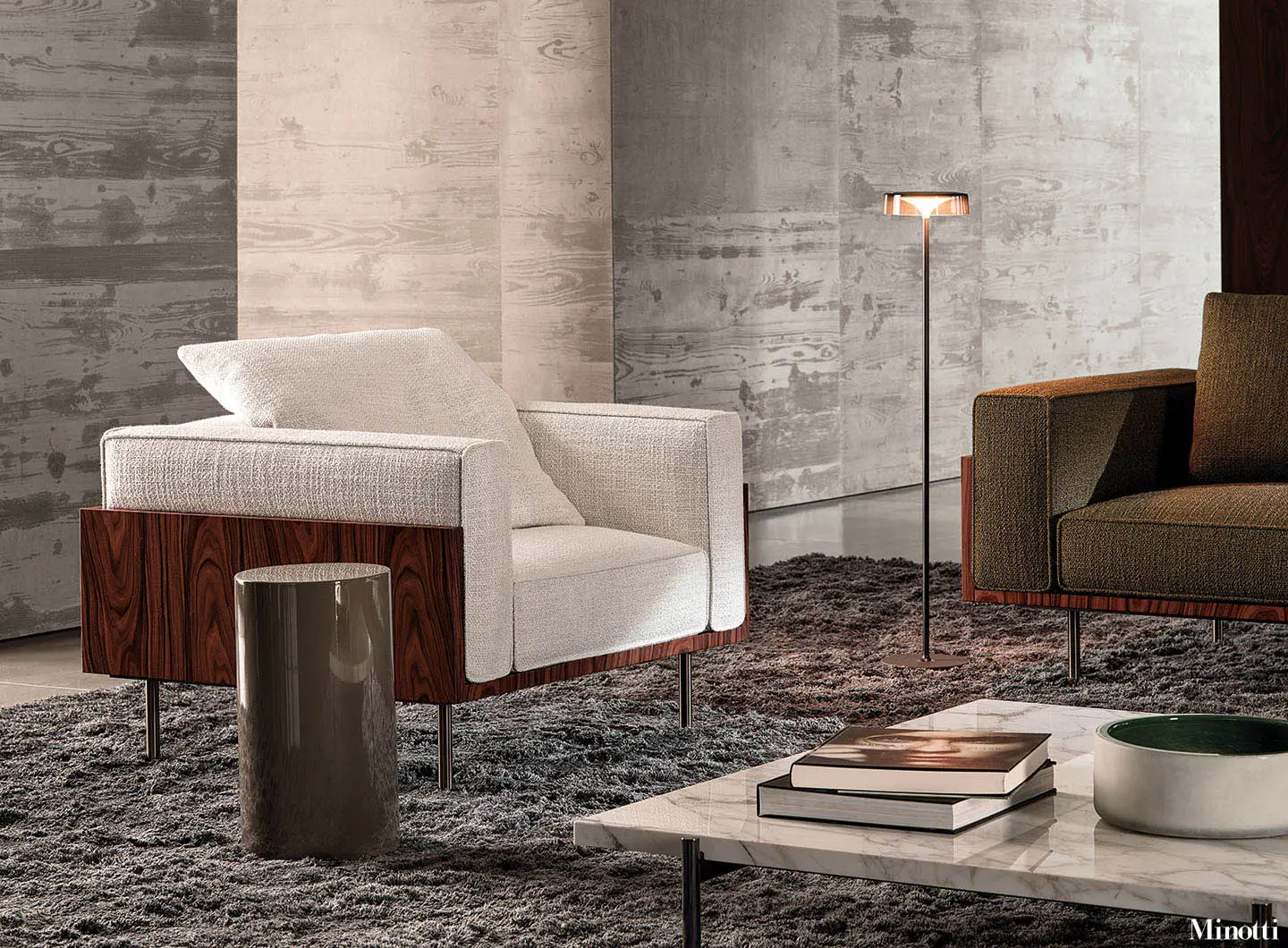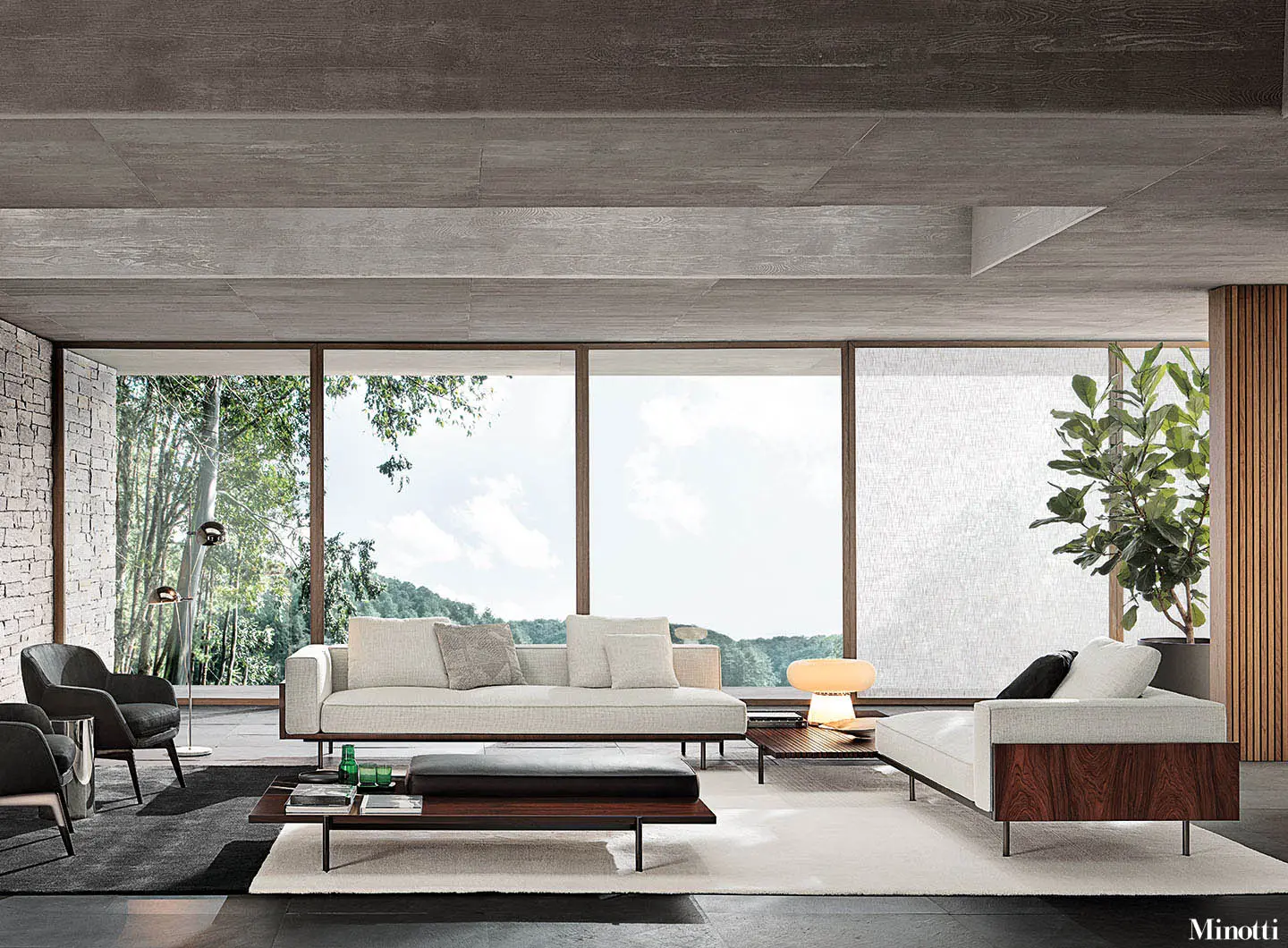 The seating elements are enclosed in a square frame in Dark Brown stained palisander Santos, sourced from responsibly managed forests, accommodating a system of even, comfortable padding, offering a comfy,cushioned seat.
With their airy look, they rest on metal feet with a polished Brandy finish, a prime example of the continuous and constant interaction of materials exploited by Kogan - wood, metal, fabric, and leather - to evoke warmth and comfort.
The Brasilia range comprises two sizes of sofa (196 and 273 cm in length), elements with one armrest in various lengths with and without a top - made of slender staves in Dark Brown stained Canaletto walnut or one piece in Dark Brown stained palisander Santos -, an armchair and a small ottoman.
BRAND SELECTION
OUR PRODUCTS