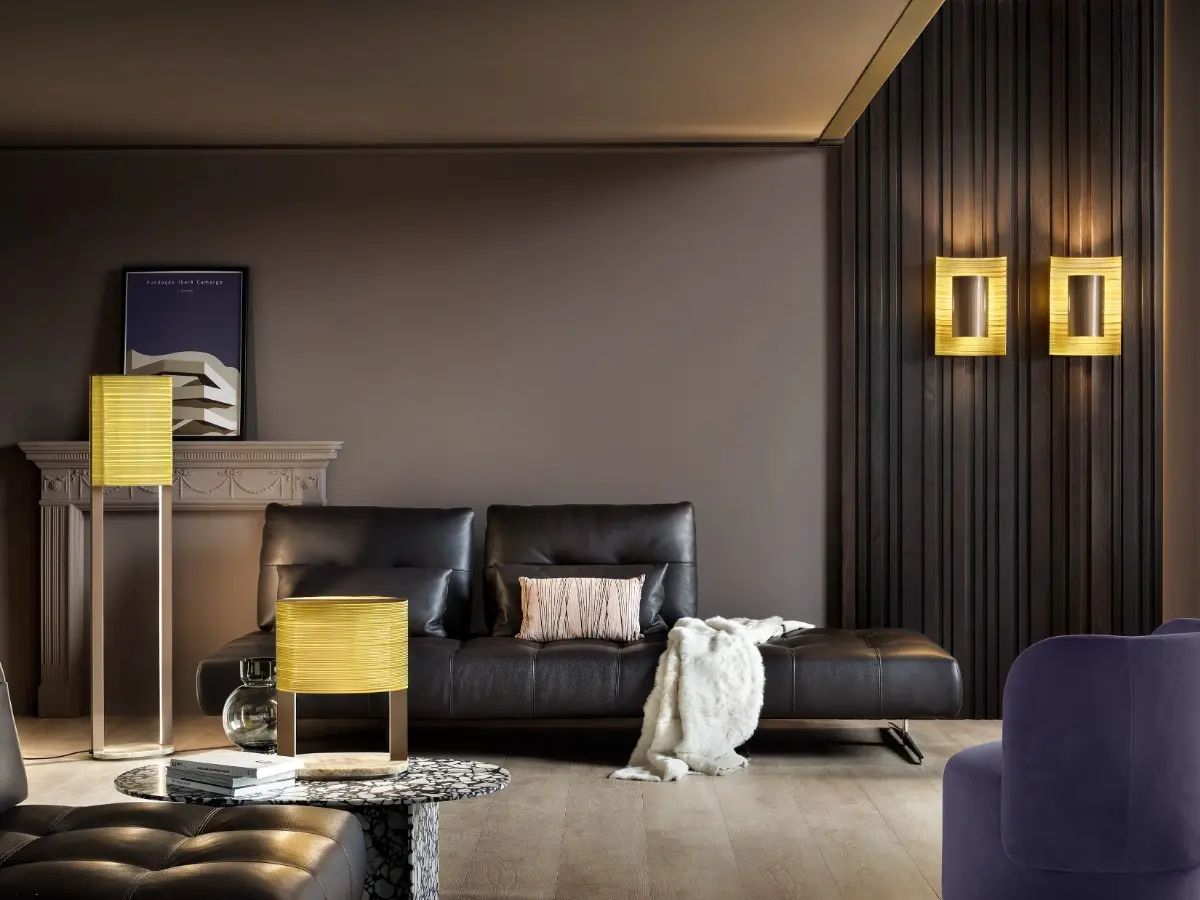 EBE design by Nicola Gallizia: is inspired by the mythological elegance of Canova's statues. Metal, marble and a mesh of brass wire interact to create luminous geometries of timeless, austere beauty.
Designed by

Nicola Gallizia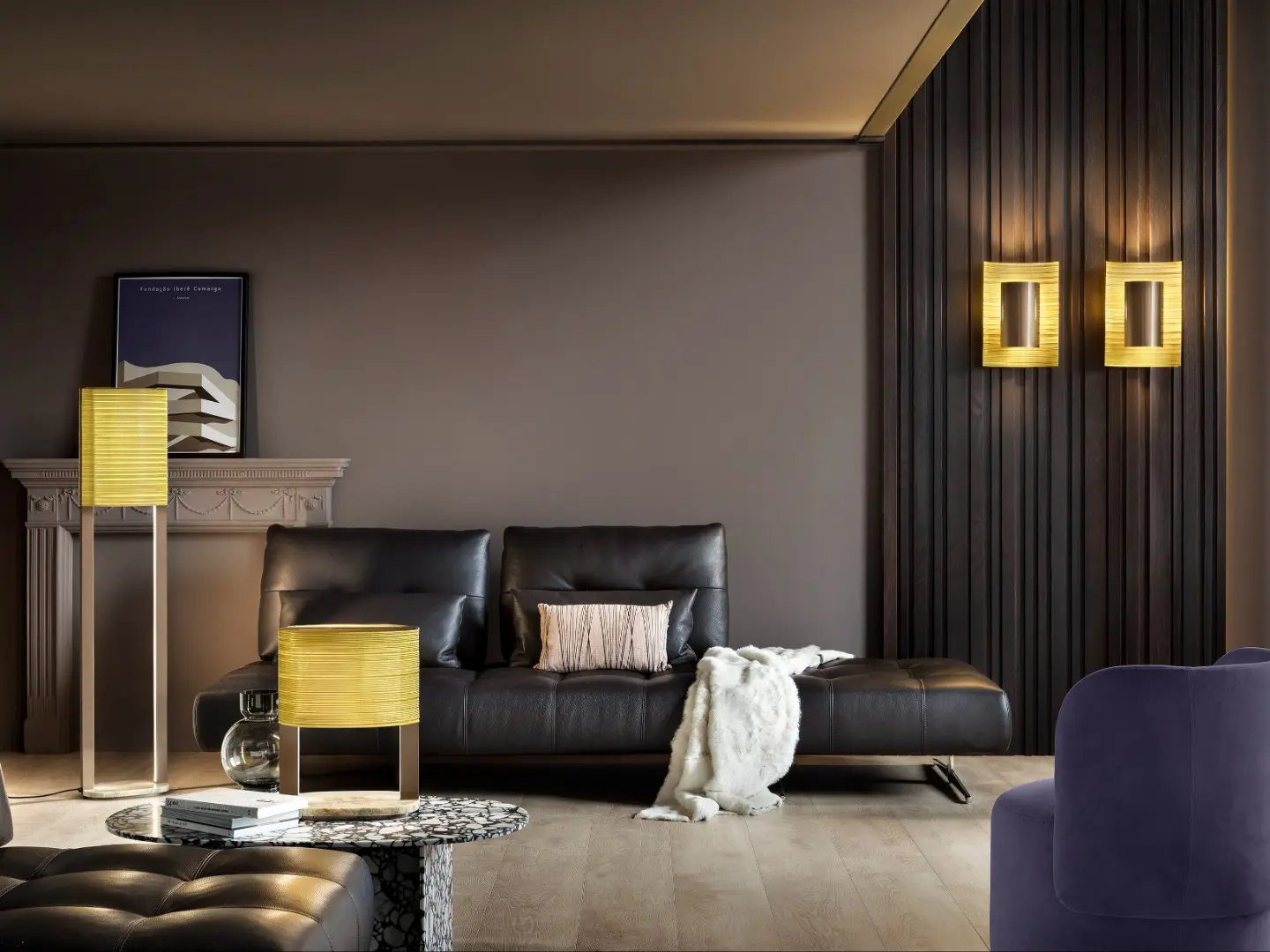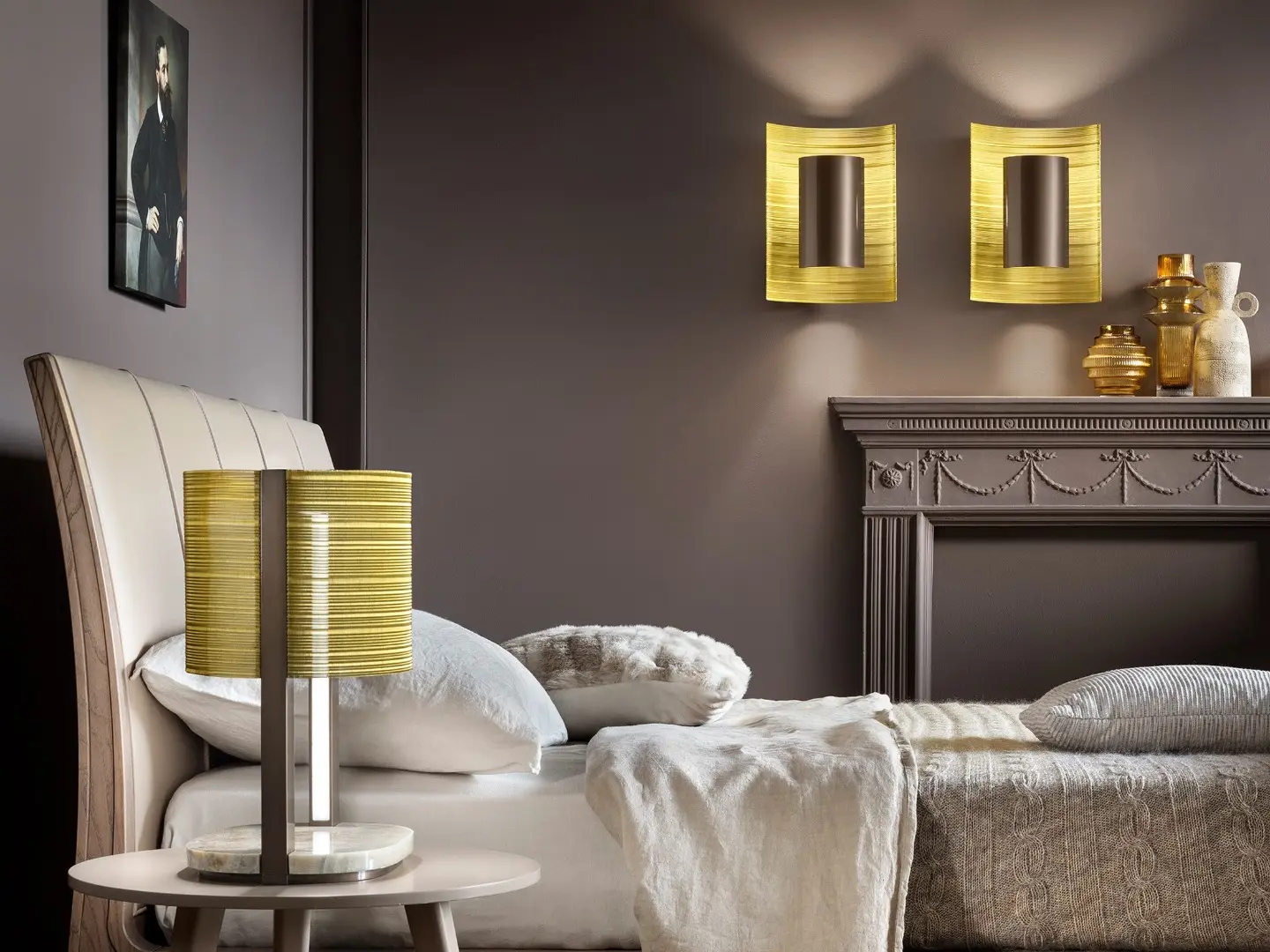 Inspired by the myth of Hebe, goddess of youth and symbol of freshness and modernity, the lighting collection design by Nicola Gallizia represents the synthesis between light and sinuous shapes and noble materials.
 In classical iconography the goddess Hebe is represented with harmonious forms, recalling the soft plasticity of a sculpture, like those of Canova. The result is a collection of jewel lamps, in which metal, precious stones and brass mesh wire interact with each other creating luminous geometries of an austere, timeless beauty. From the texture of the mesh lampshades the light filters gently and illuminates the rooms with softness and magic. 
The base in natural Onyx, ancient and precious stone used in antiquity to make jewels, makes the base of the lamps ethereal. The unique effect of transparency combined with the stone reflections recall the magic of the moonlight.
Structure: painted metal frame in glossy dark chocolate, brass mesh lampshades, base in natural onyx.
BRAND SELECTION
OUR PRODUCTS