Pool table model ''Coco''
Category: Tables and coffee tables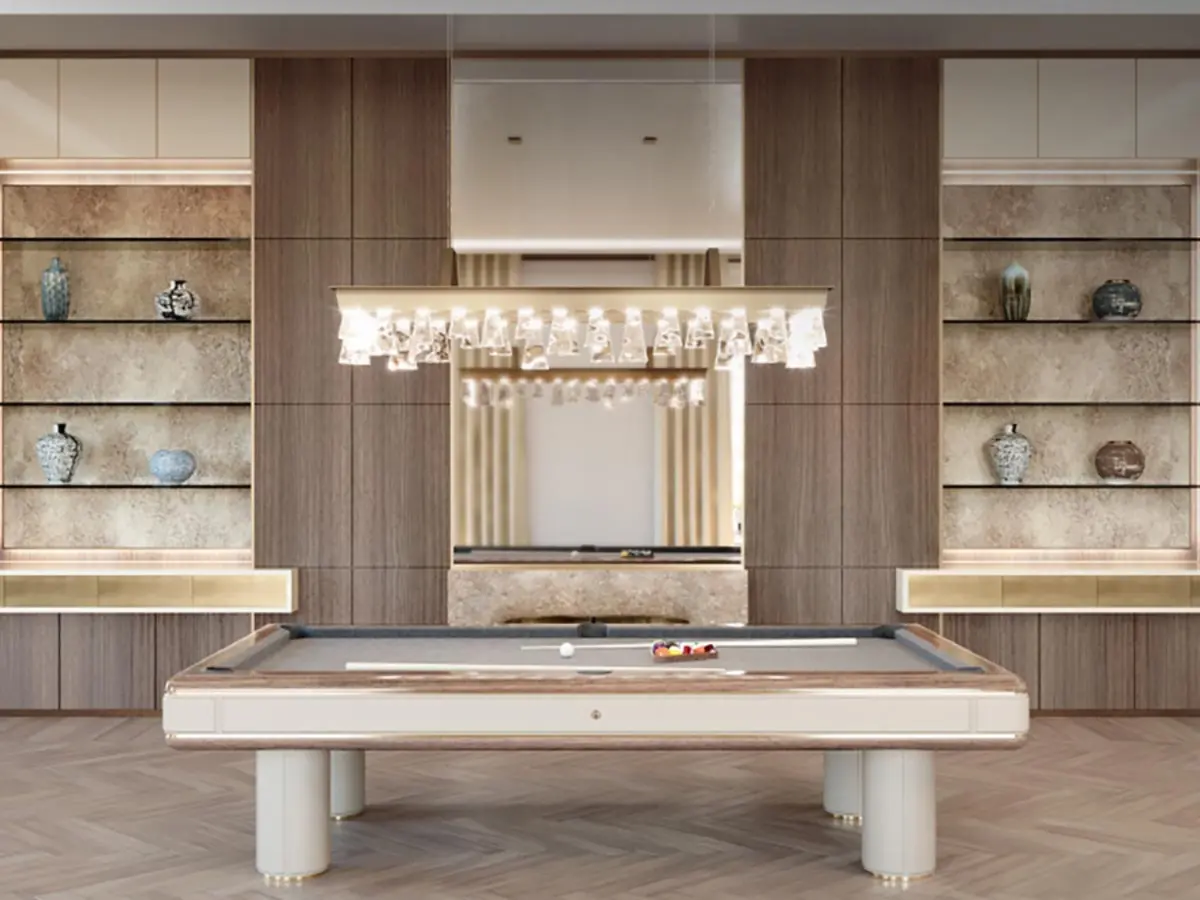 Classic and soft lines come together to create an elegant, refined table that conveys an immediate sense of warmth and welcome to the viewer.
The finishes are sought after and studied down to the smallest detail, so as to guarantee the quality and prestige that distinguish Hermelin products.
The sides made of solid Canaletto walnut, in combination with the leather upholstery with contrasting stitching and brass details, make it a model of unparalleled elegance.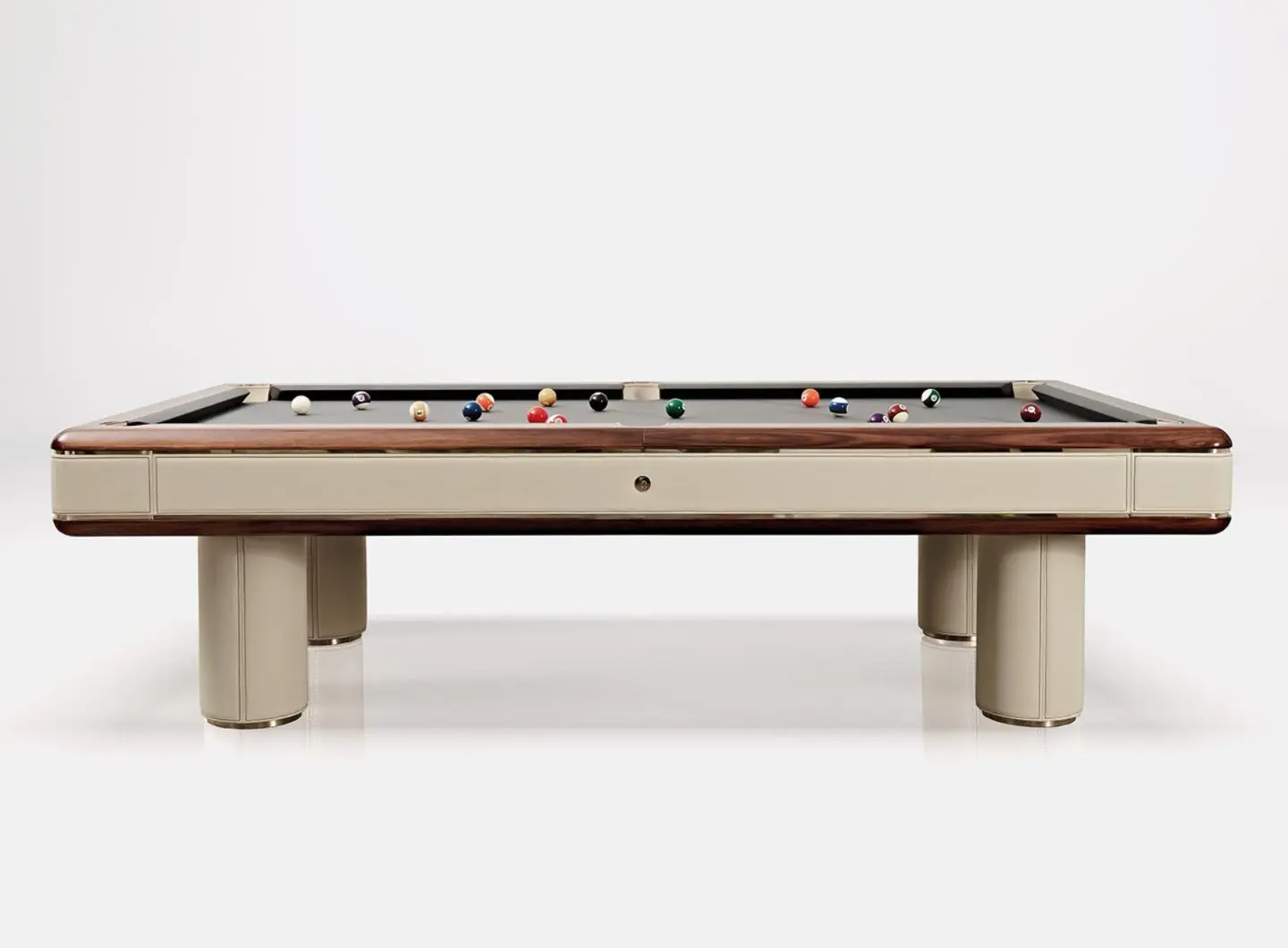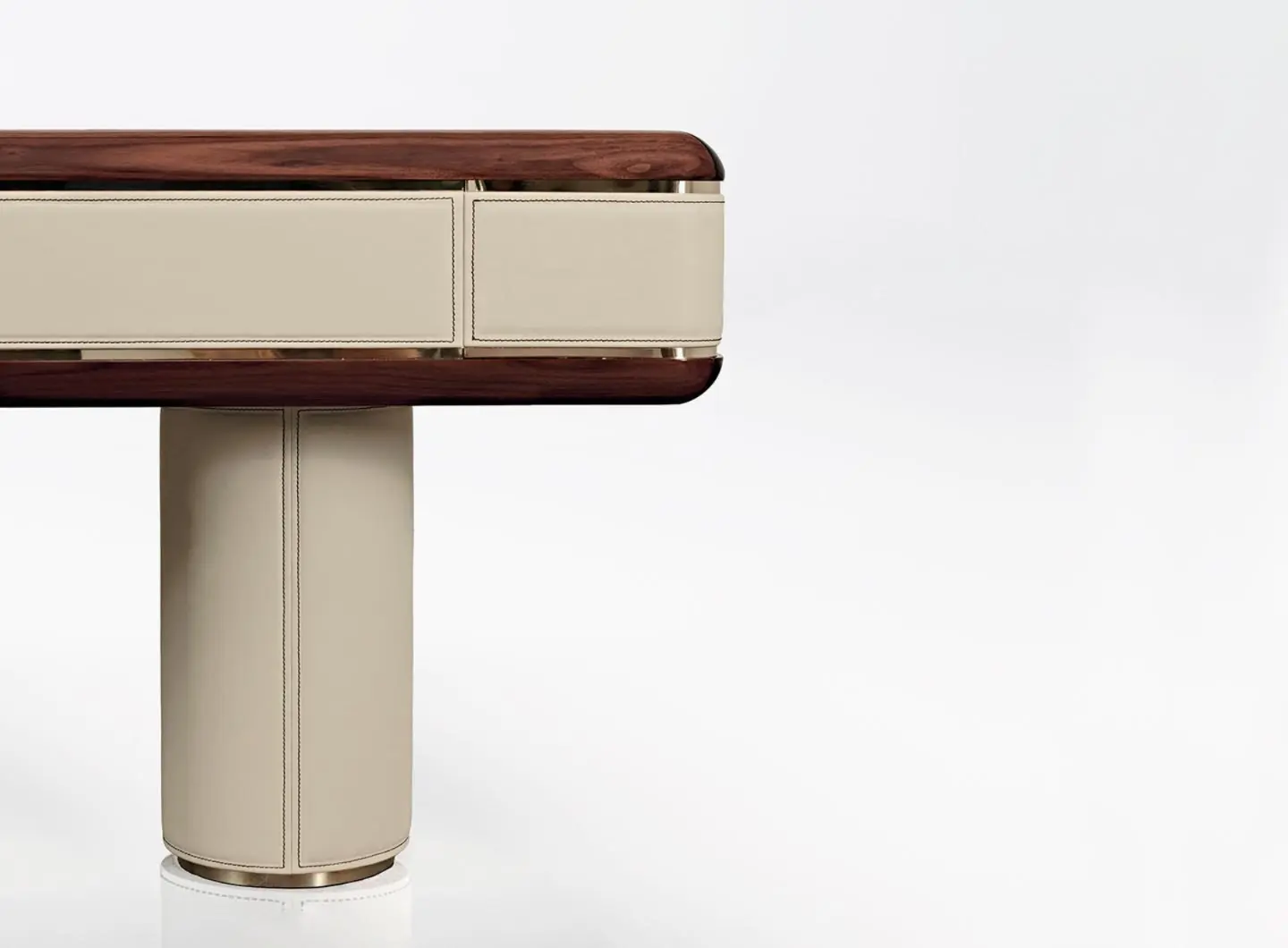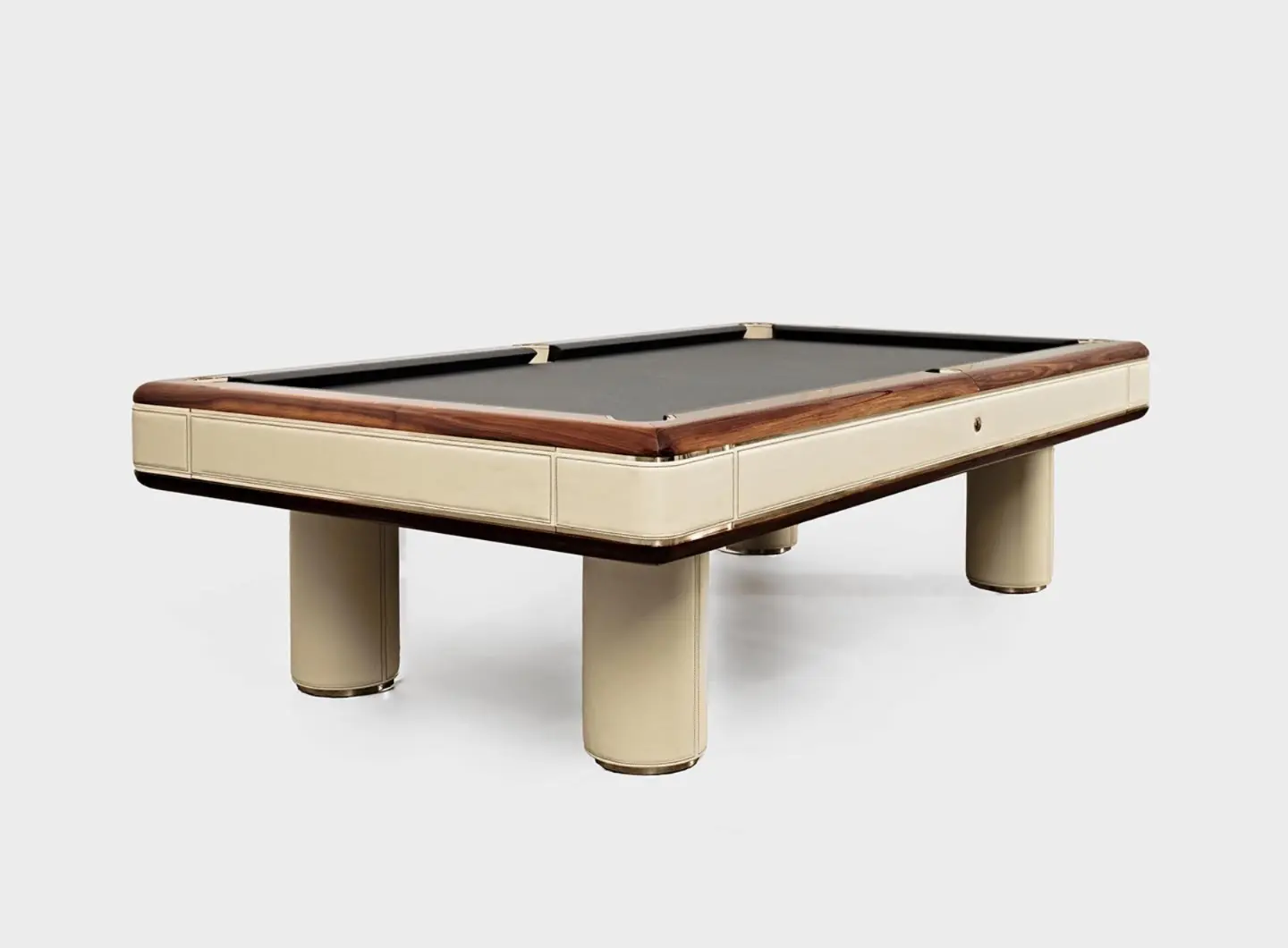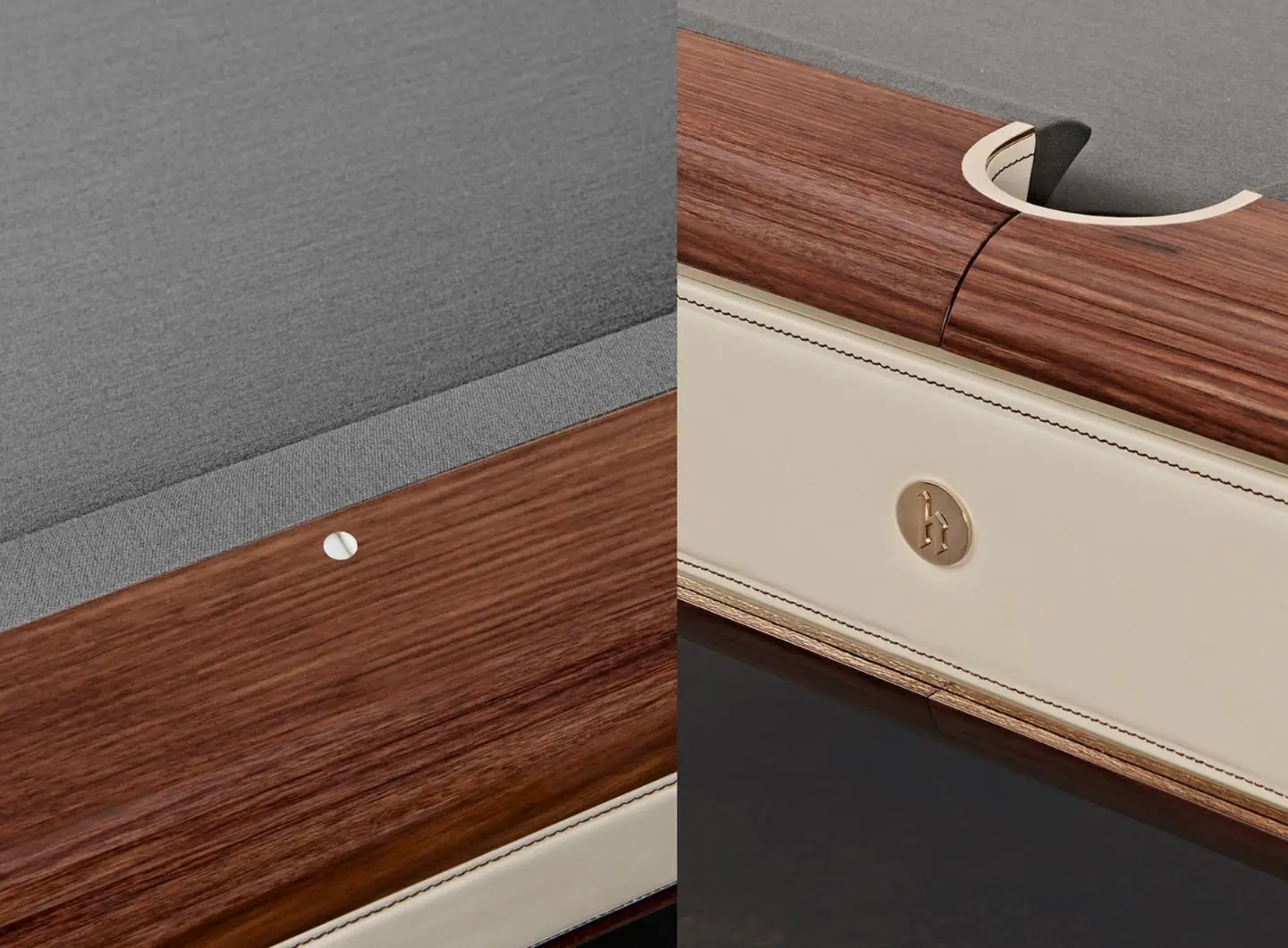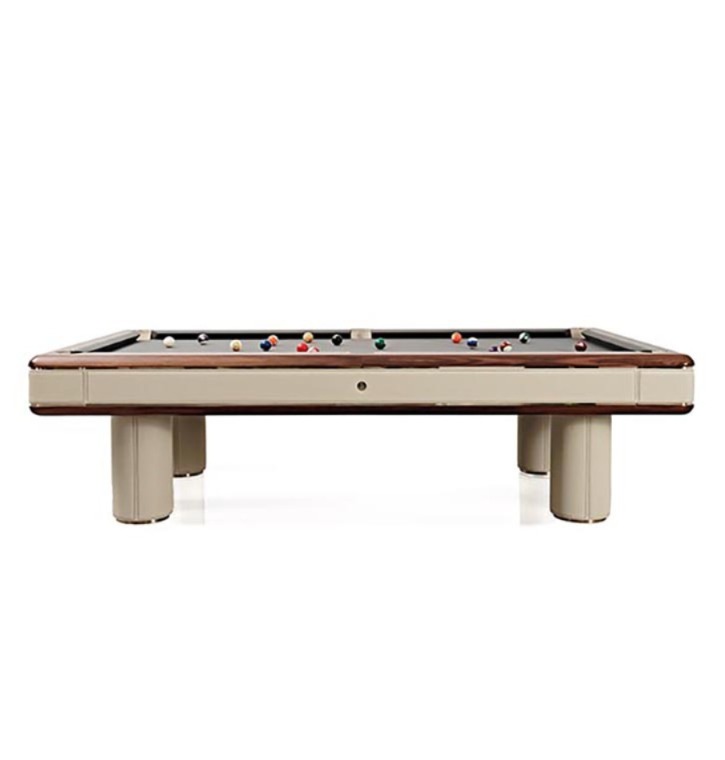 Product description
• Canaletto Walnut solid wood sides (or other wood essence at customer choice);
• Leather covered bands and legs at customer's choice;
• Brass or steel strip profiles;
• Clogs at the legs in brass or steel;
• Colour cloth at customer's choice;
• Baskets for collecting balls embedded in the sides of the pool table,
with brass or steel finish and baskets covered in leather of the same color
as the pool cloth.

The ''Coco'' model is available in the game version ''American pool'',
in the following sizes of playing field:

• 180 x 90cm playing field (6 feet)
• 200 x 100cm playing field (7 feet)
• 224 x 112cm playing field (8 feet)
• 254 x 127cm playing field (9 feet)

Is also available in the game version ''English Snooker'' and ''Russian pyramid'',
in the following sizes of playing field:

• 295 x 147,5cm playing field
• 320 x 160cm playing field
• 360 x 180cm playing field (12 feet)

Is also available in the game version ''International'', in the following sizes
of playing field:

• 284 x 142cm playing field (10 feet)

Is also available in the game version with italian pockets, in the following sizes of playing field:

• 250 x 125cm playing field
• 260 x 130cm playing field
• 270 x 135cm playing field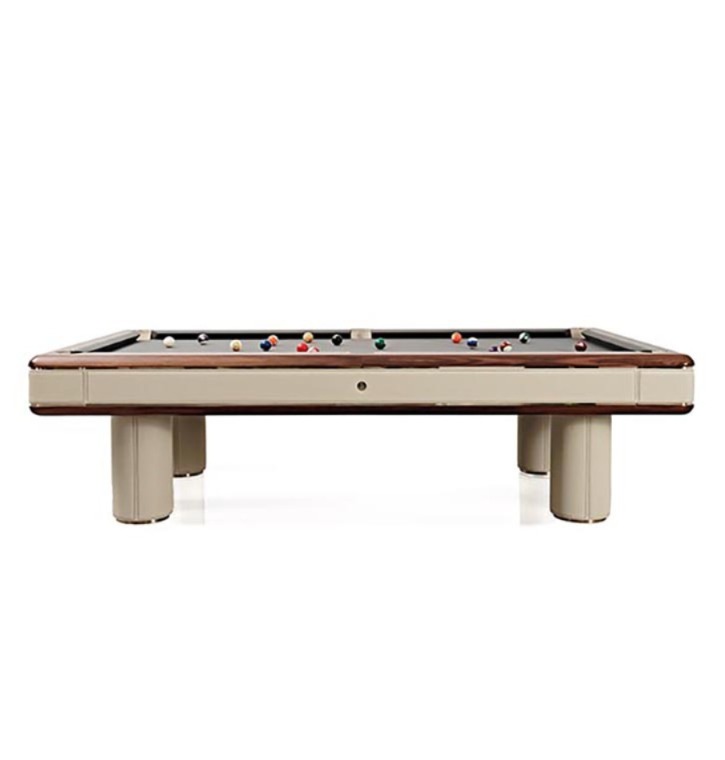 Product name
Pool table model ''Coco''
Dimensions
9 feet table dimensions: L 292 W165 H82 CM
Product sheet
Download the product data sheet

Official website
Visita il nostro sito Web

BRAND SELECTION
OUR PRODUCTS