DRUMMOND
DRUMMOND could easily be considered the leading character of the room. Its back is highlighted by a delicate quilting thus allowing to be used also in the middle of the room.‎ 
Made of a solid wood structure, the clever combination of fine materials and sophisticated details adds a hint of couture to DRUMMOND's design.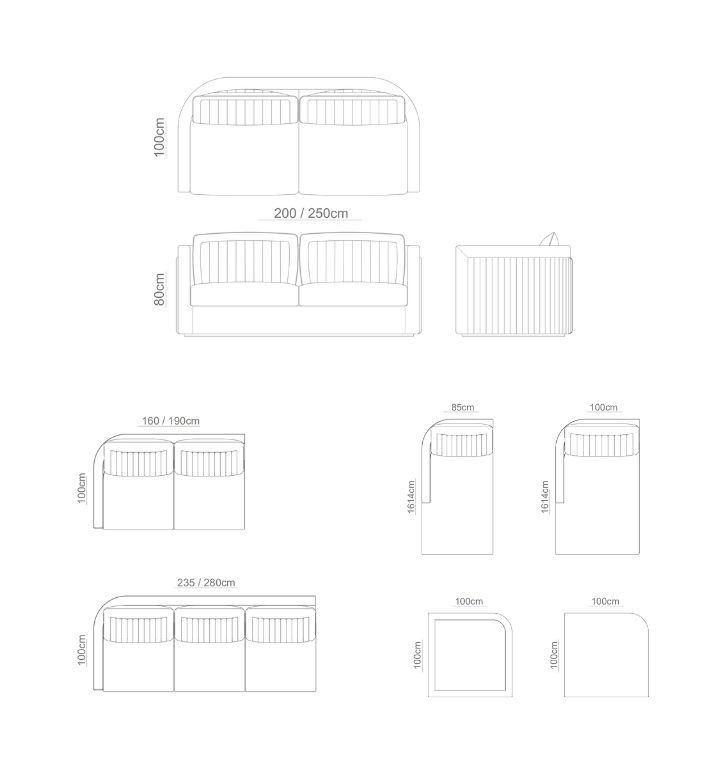 Descrizione del prodotto
Modular sofa available from the individual version to variety of sectional module options:
- Individual version (armchair)
- 2-seater version (200cm)
- 3-seater version (250cm)
- Corner Sofa
- Open-end module with Chaise Longue
- Corner Seat or Corner Side Table

Custom dimensions available under quote.

The sofa is enterely covered in several options:
- Fabric, Eco-Leather, Natural Leathers or COM (covering of the client's choice)

The plinth is lacquered in Antique Brass color, but is also available in custom lacquer colors.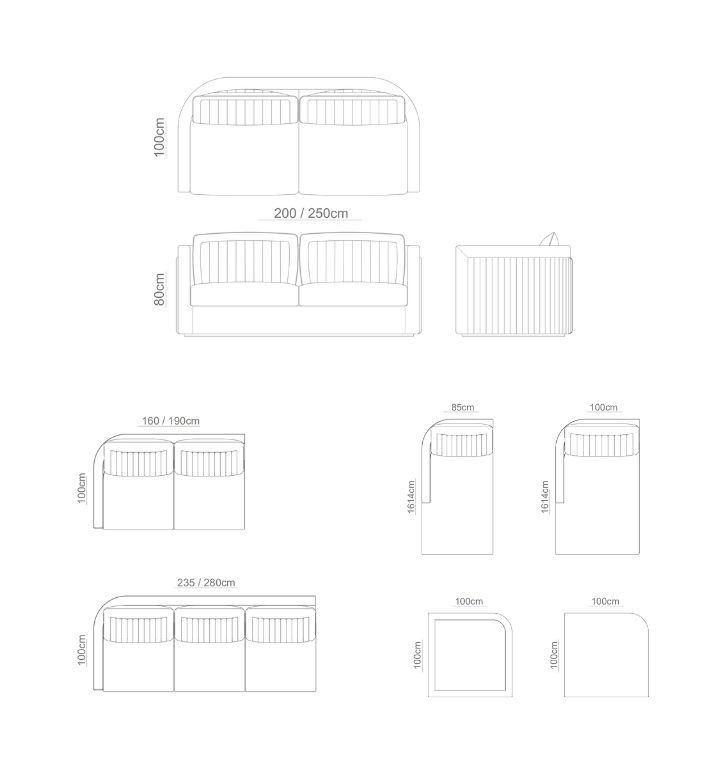 Materiali
Cotton, Wood, Feather, Velvet
Dimensioni
SOFA:
W 200/250cm
D 95cm
H 86cm

OPEN-END ELEMENT WITH ARMREST (3/4-seater):
W 235/280 cm
D 100 cm
H 86 cm

OPEN-END ELEMENT WITH ARMREST (2/3-seater):
W 160/190 cm
D 100 cm
H 86 cm

CHAISE LONGUE WITH ARMREST:
W 85/100 cm
D 1614 cm
H 86 cm

CORNER BENCH / CORNER SIDE TABLE:
W 100 cm
D 100 cm


BRAND SELECTION
OUR PRODUCTS