Zieta Prozessdesign
INTRODUCES
AURUM COLLECTION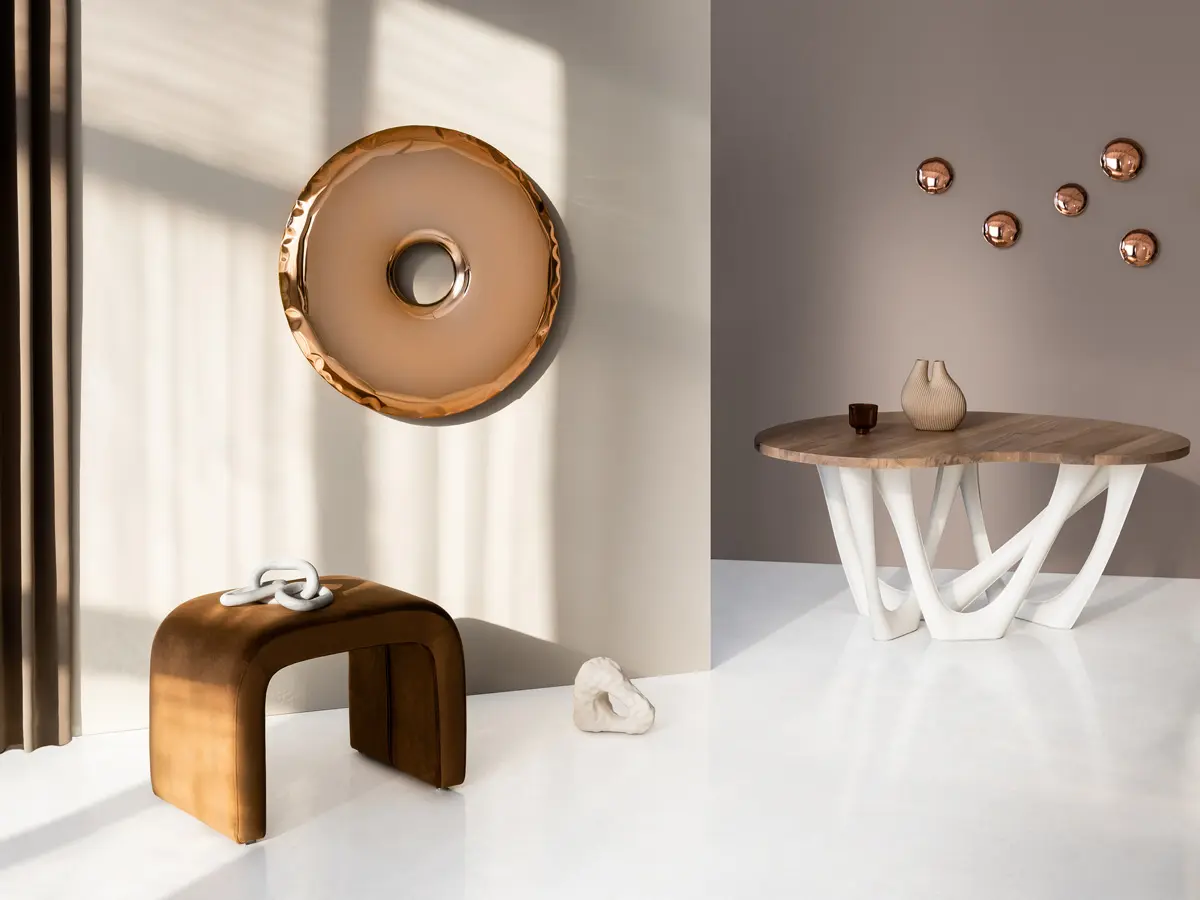 Aurum Collection is Zieta Studio's variation on the mysterious mixture of steel and gold. It features mirrors lacquered in three shades of golden colour: Light Gold, Classic Gold and Rose Gold.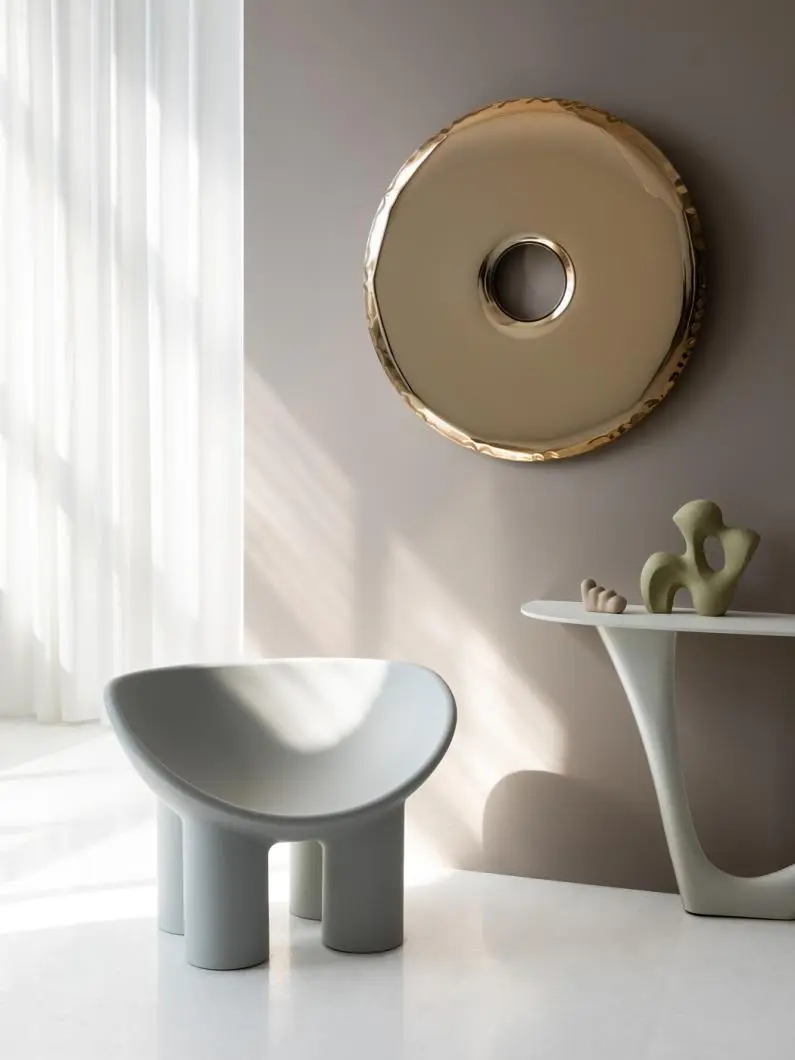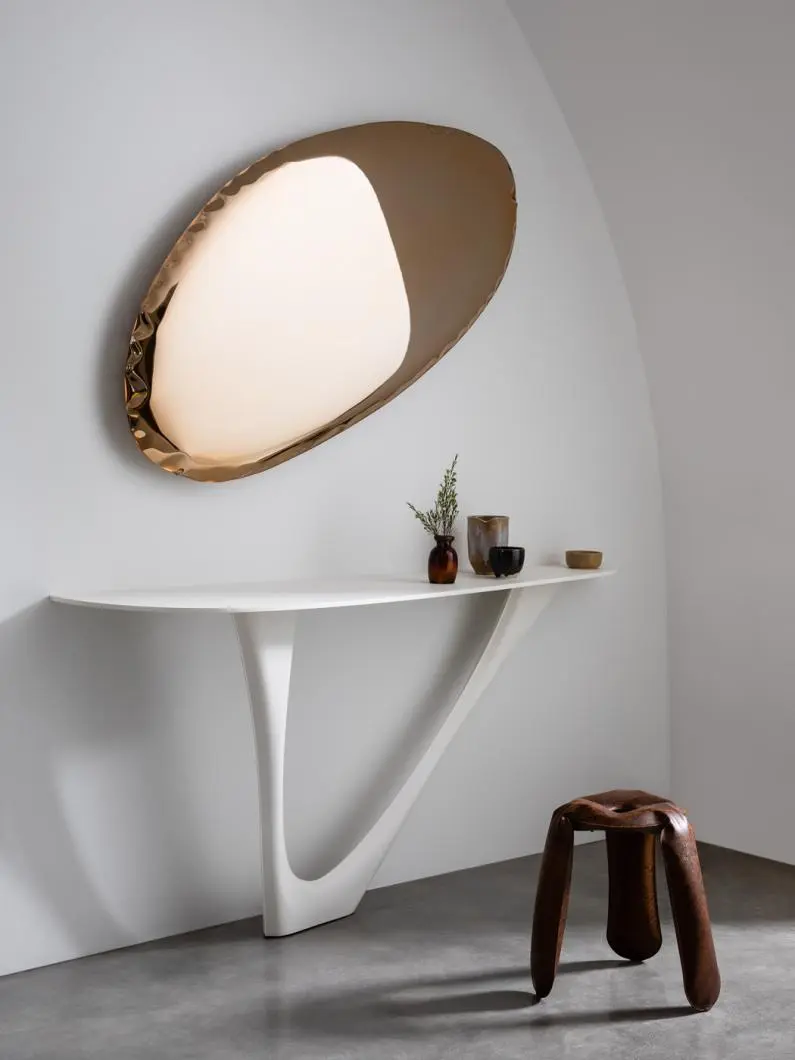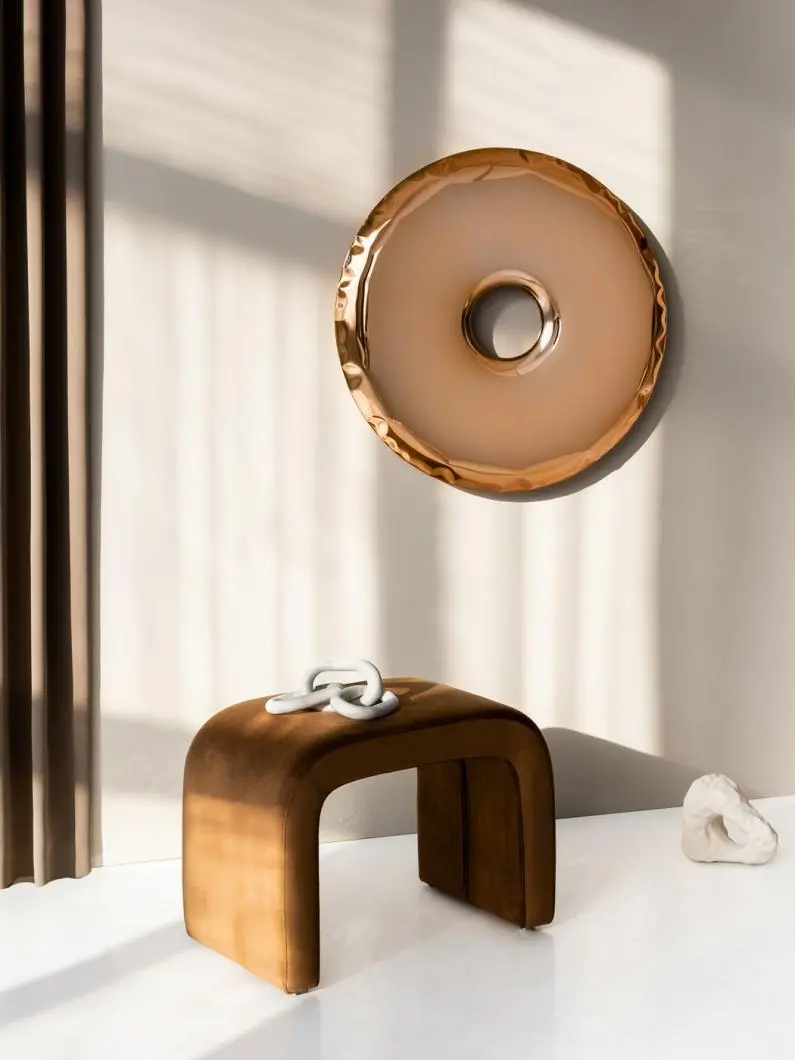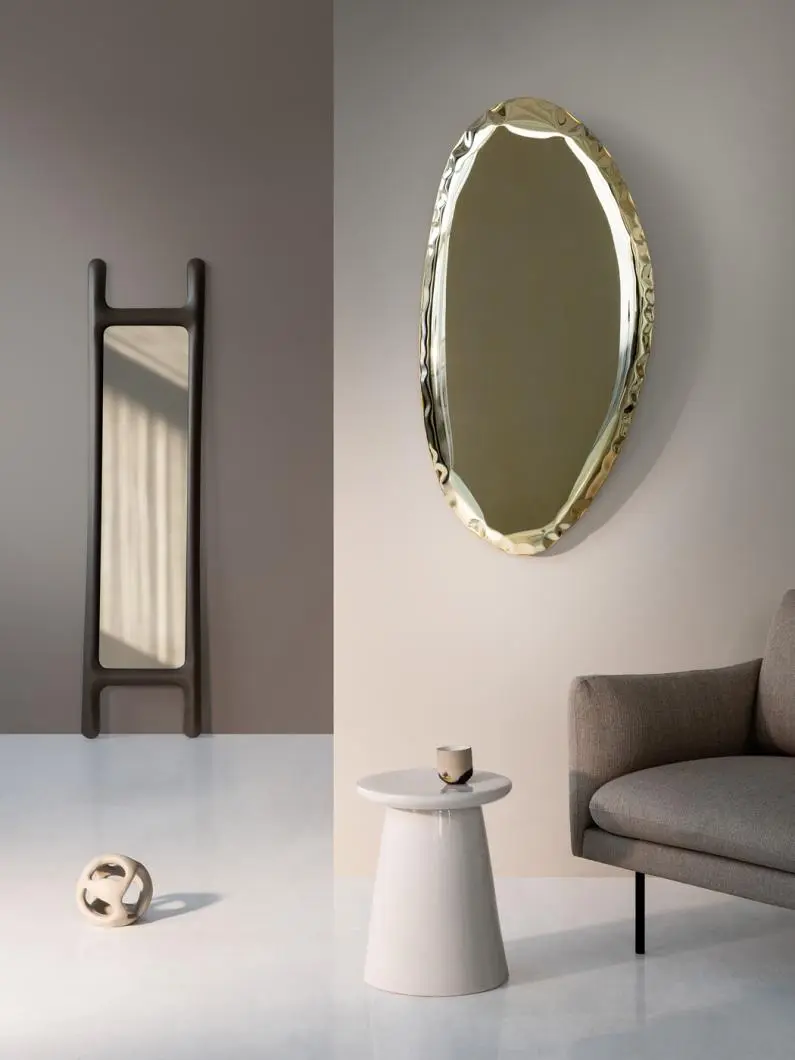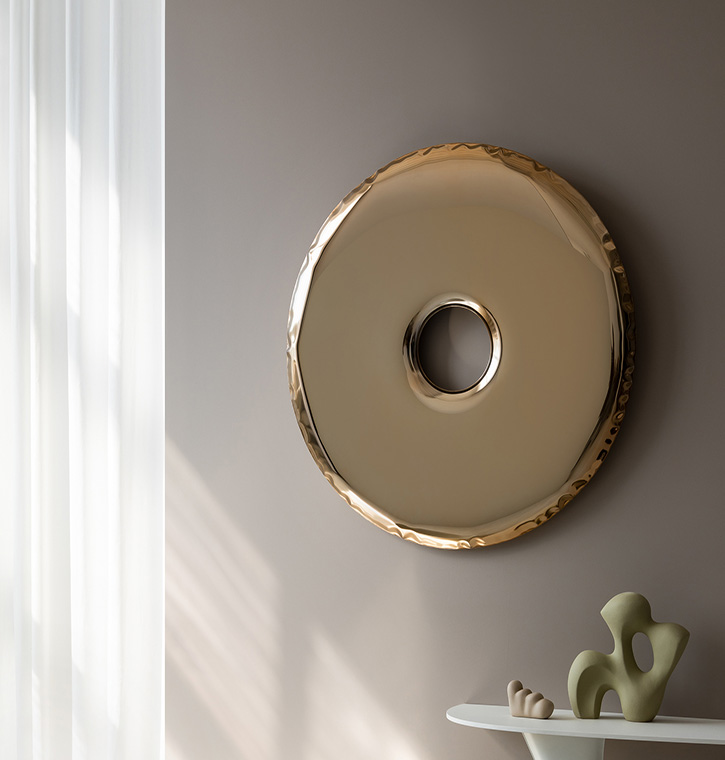 Product description
Aurum Collection is an outcome of Zieta's experiment with lacquered steel – the polished inox surface is covered with semi-transparent lacquer that covers the object and at the same time uncovers its natural beauty.

It is a collection of Zieta Studio's classic mirrors such as RONDO and TAFLA, that come in three colours: Light Gold, Classic Gold and Rose Gold.

Golden, golden… Alchemy of steel and gold

Aurum Collection is jewelry for the home - mirrors that will attract attention with their golden glow and unusual form. The modern steel objects, with deformations achieved by the process of volumetric expansion, are brought to another dimension with luxurious varnishes.

Colours of elegance and refinement

Light Gold is the lightest, delicate gold, in which the cool hue of the polished steel shines through the warm shade of the varnish.

Sunny Gold is dedicated for those who love the warm golden hue – it is the colour of the traditional jewelry.

Last but not least, the Rose Gold features the delicately rosey golden colour. Feminine, subtle, unconventional.

Steel mirrors immersed in sun

Both RONDO and TAFLA O mirrors, with their organic natural shapes and jewel-like look have been created for such extravaganza. While some will appreciate the cold elegance of inox mirrors, some will only value the warmer shade of metal. The three shades of gold resemble the real gold but hide the immaculate purity of stainless steel under the thin layer of noble lacquer.

Golden mirrors for unique interiors

The golden RONDO and TAFLA O mirrors from the Aurum Collection look beautiful as wall decorations both in classic and modern interiors. RONDO – as the focal point of the living room above the fireplace or in the bedroom above the bed. TAFLA – as a single mirror in the entrance hall or in a group of several forms in various sizes as an unusual addition to an unconventional home.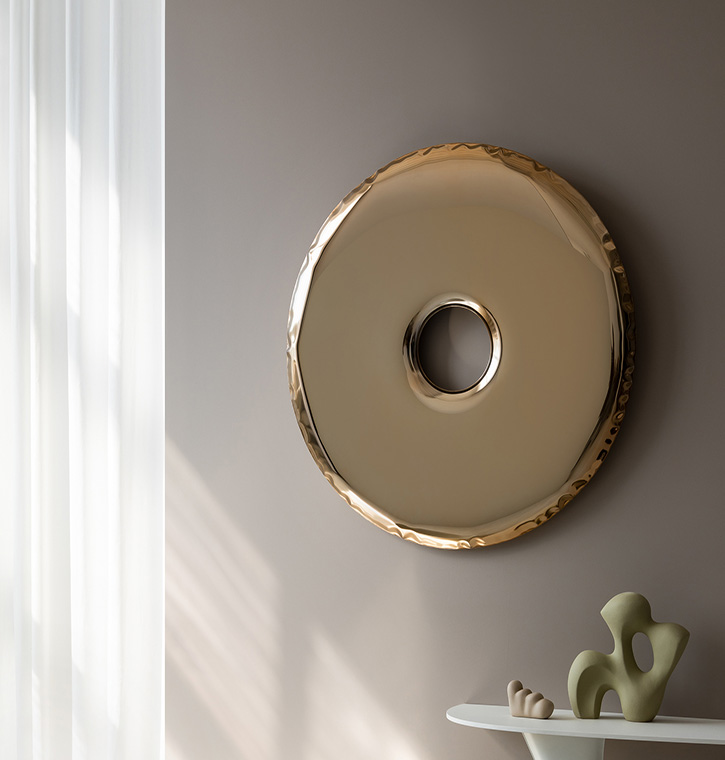 Product name
AURUM COLLECTION
Characteristics
Wall-mounted
BRAND SELECTION
OUR PRODUCTS